What to do in Paris in the Spring
Spring is one of my favorite times to visit Paris. The city comes alive as soon as the weather breaks and the cafés are full and the city is buzzing with energy. It starts to warm up towards the end of March in early spring and gets hot towards the end of April. Remember that every year is different, it snowed on April 1st in Paris last year, and the first two weeks were freezing and rainy. It is always good to check the forecast before you go because the weather can be unpredictable. Below are my favorite activities on what to do in Paris in the spring.
What to Pack for Paris in the Spring
Layers are essential when it comes to packing in the spring. For jackets, I recommend a leather jacket and a trench coat. If it is frigid, you can always layer the leather jacket under the trench, which I have done in the past. A scarf is great as an accessory and for keeping warm on chilly days. Comfortable walking shoes are a must. There are several ways to get around Paris, but walking is one of my favorite ways. Sneakers are a hot item right now; you won't feel out of place walking around them. Vejas and these Madewell sneakers are blog reader favorites. Galleries Lafayette or BHV are two Paris department stores with anything you need if you forget to pack something.
Packing for Paris? Let me help remove the stress with a PDF packing list and a detailed post.
Rainy Day Paris Activities
A few rainy days will always be in Paris, especially during the spring. Rainy days are a perfect time to explore the Paris passages. Most of them run from the 9th arrondissement to the center of Paris, leading you to Palais Royal through Galerie Vivienne.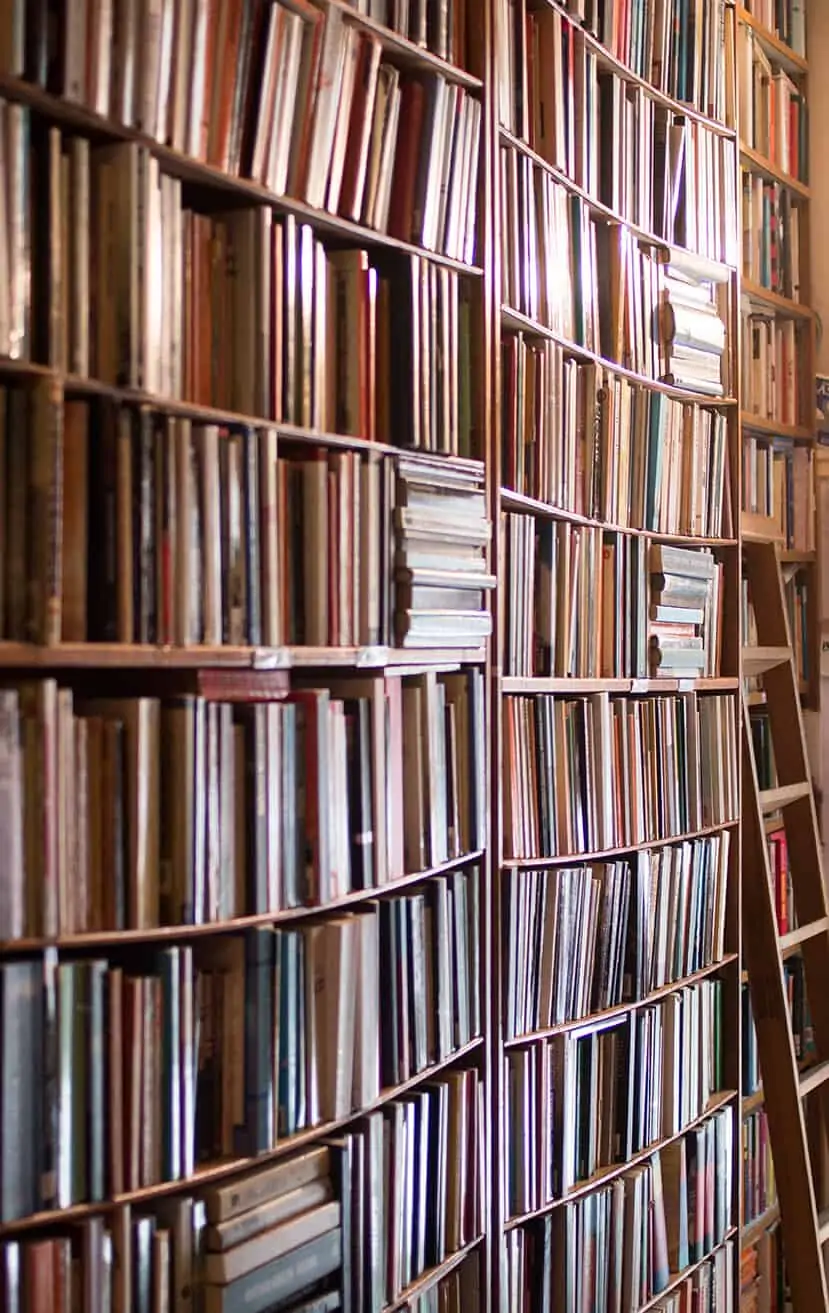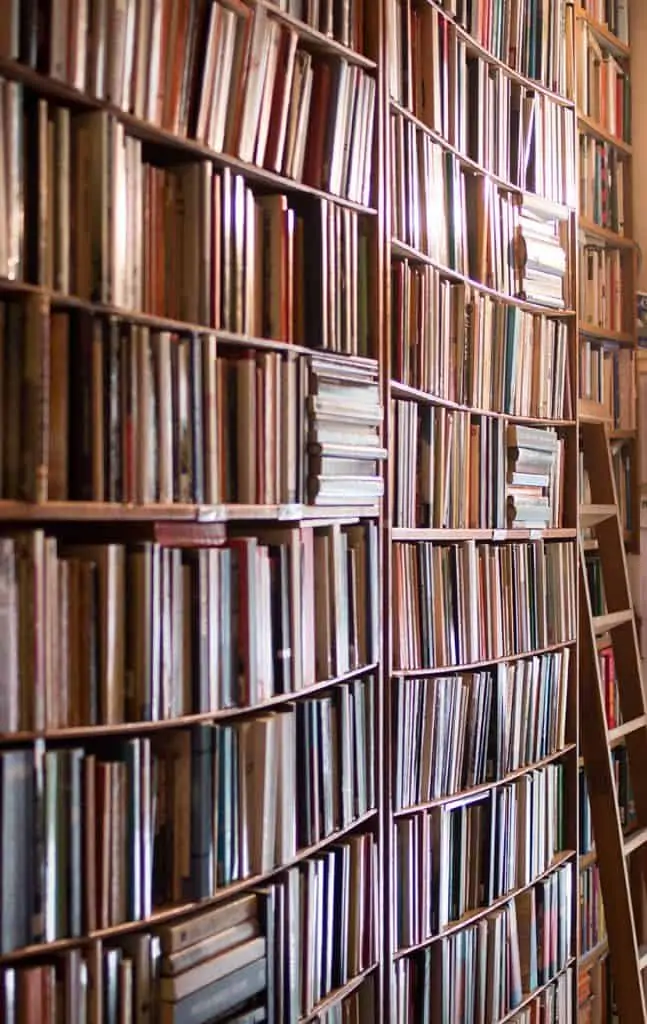 Plan activities indoors, as well as rainy days, are expected in the spring. Museums book quickly when rain is in the forecast, so plan and buy tickets. One of my favorite ways to escape the rain is to duck under a café terrace and people-watch. Bookshops are also a great spot to escape for an afternoon. Merci bookshop is an excellent spot in the Marais. You can check out this post for other ideas on what to do in Paris when it rains.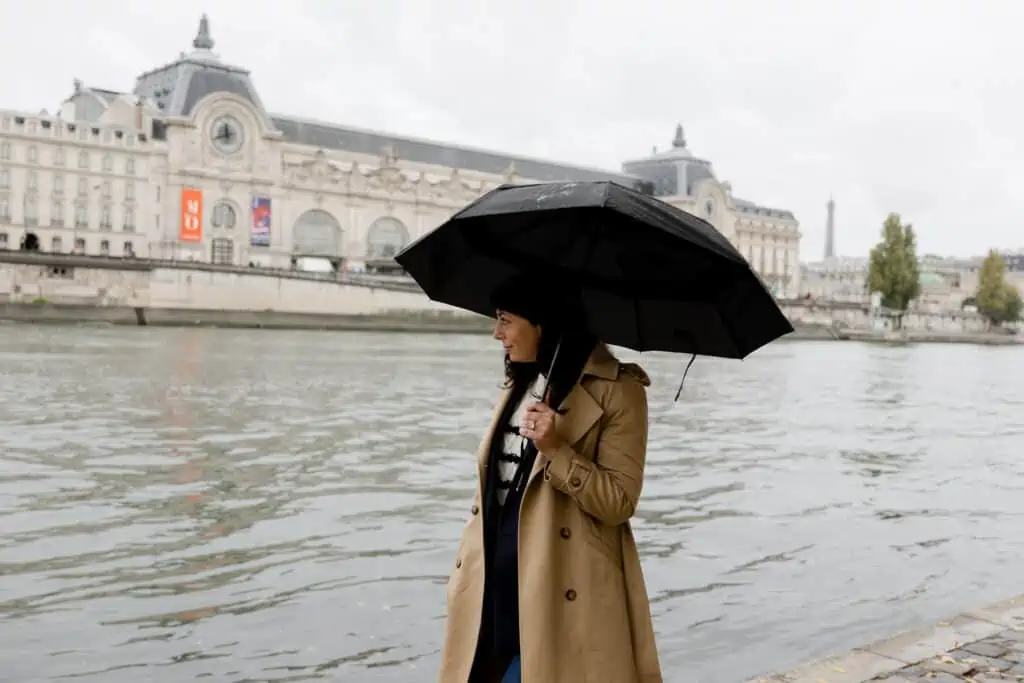 Enjoy a glass of rosé on a terrace.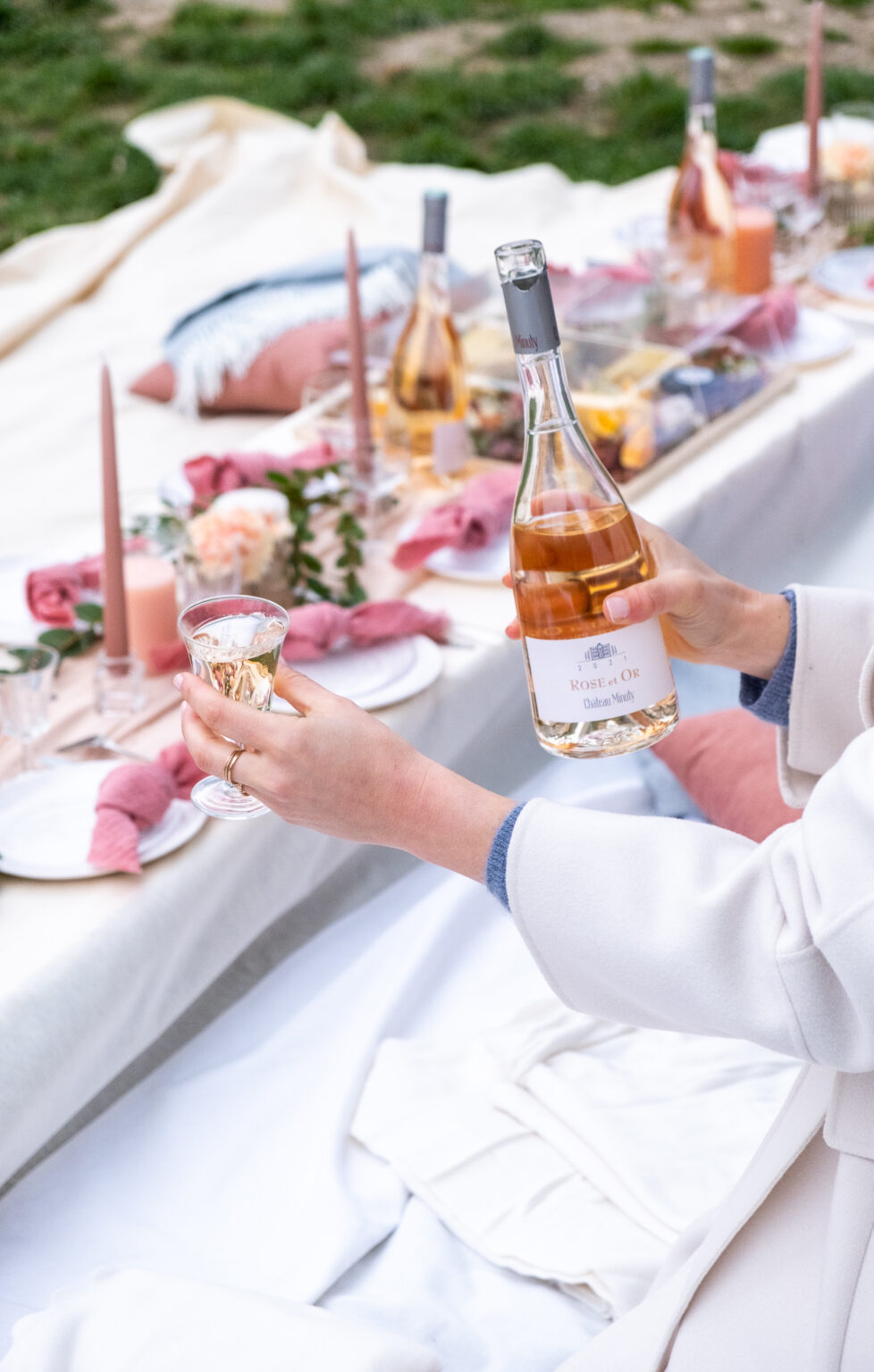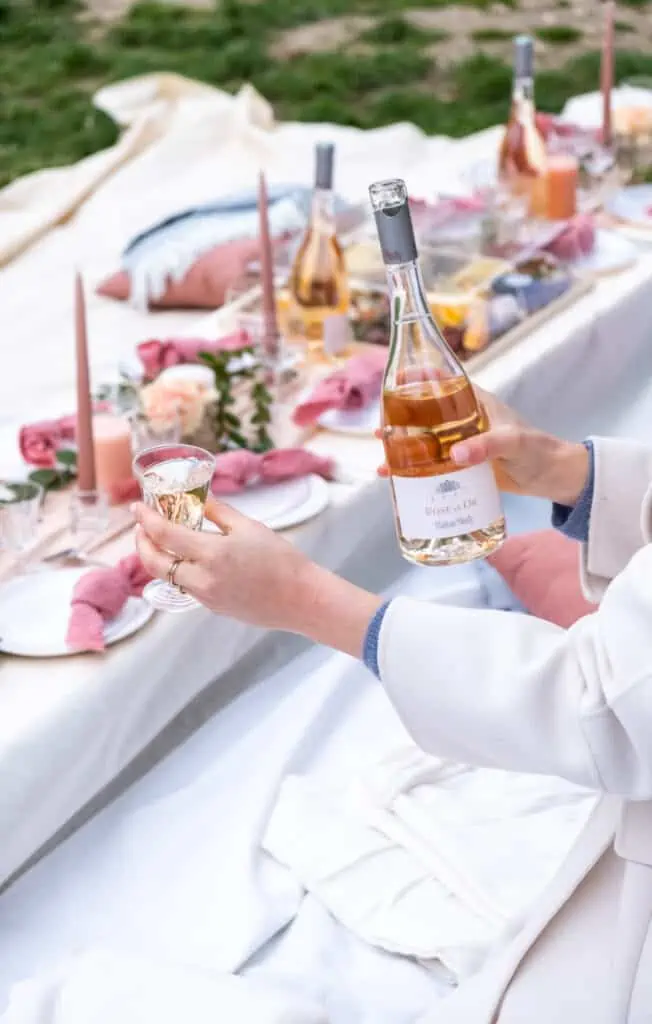 Rosé season begins just as the Paris weather starts to warm up. Order a glass of rosé at just about any café in Paris. I recommend choosing one that has an active terrace or street to watch the world go by. This is a great afternoon activity in Paris to let your feet rest after a day of walking or sightseeing. Not a rosé fan, but do not worry; you can order a coke or one of my favorites, citron pressé, which is fresh lemonade. The waiter will bring over a small glass of fresh lemon juice, a carafe of water, and some sugar. Pour and mix to your desired taste.
Pro tip: you will have the terrace table for as long as you want once you find the perfect place for a drink. Once you order something from the waiter, it will be up to you to ask for the bill. It isn't like in the US, where they will rush you off to turn your table. Simply ask for "l'addition, s'il vous plaît?" To pay by card, they will bring a small portable machine over to tap to pay or insert your chip. Cash is also accepted. You will want to leave a few euros for your waiter for good service.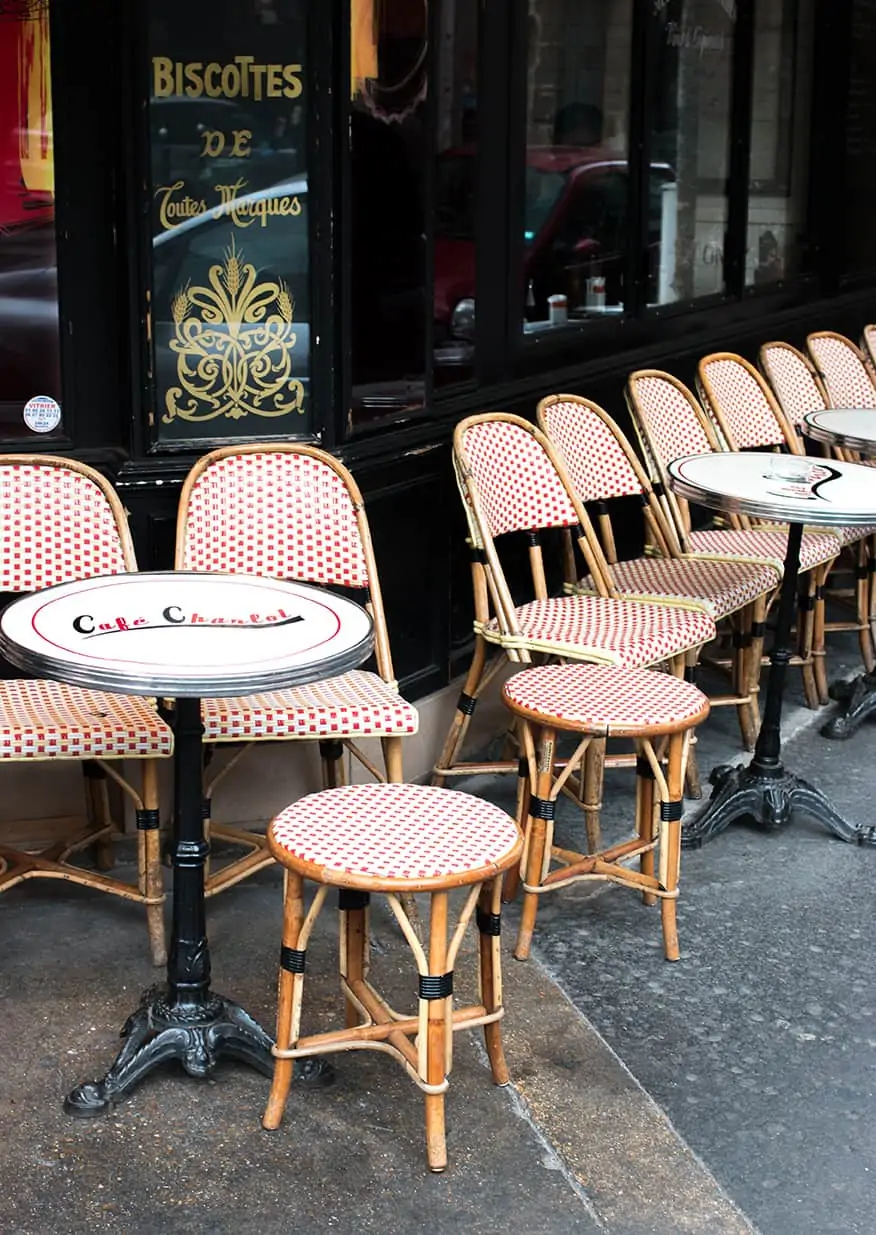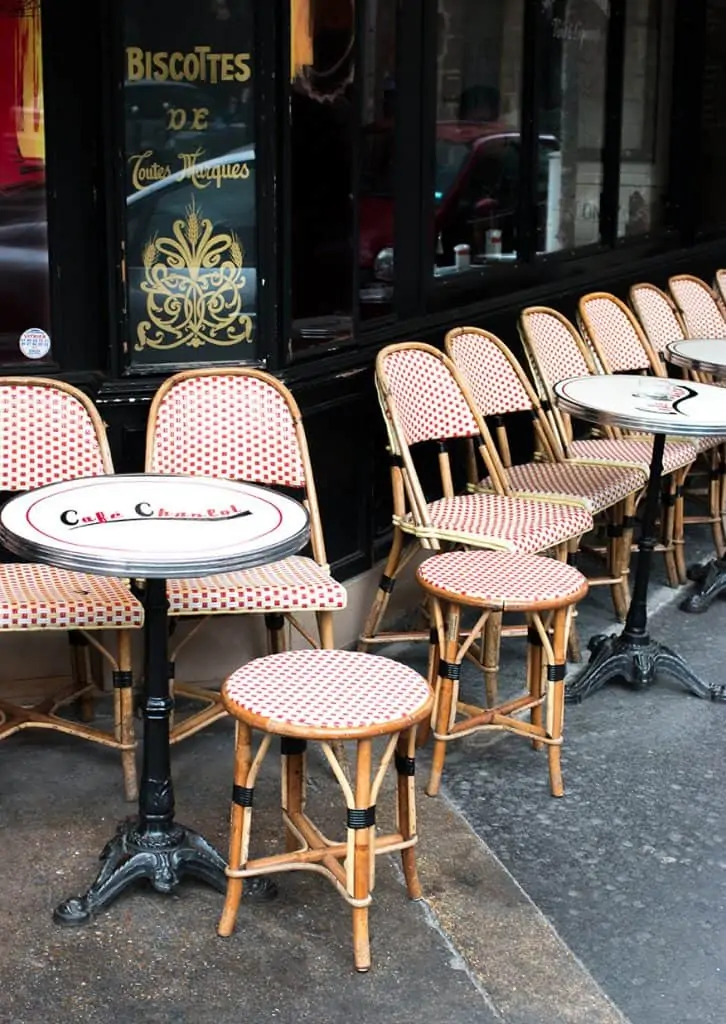 Stroll Through Jardin des Tuileries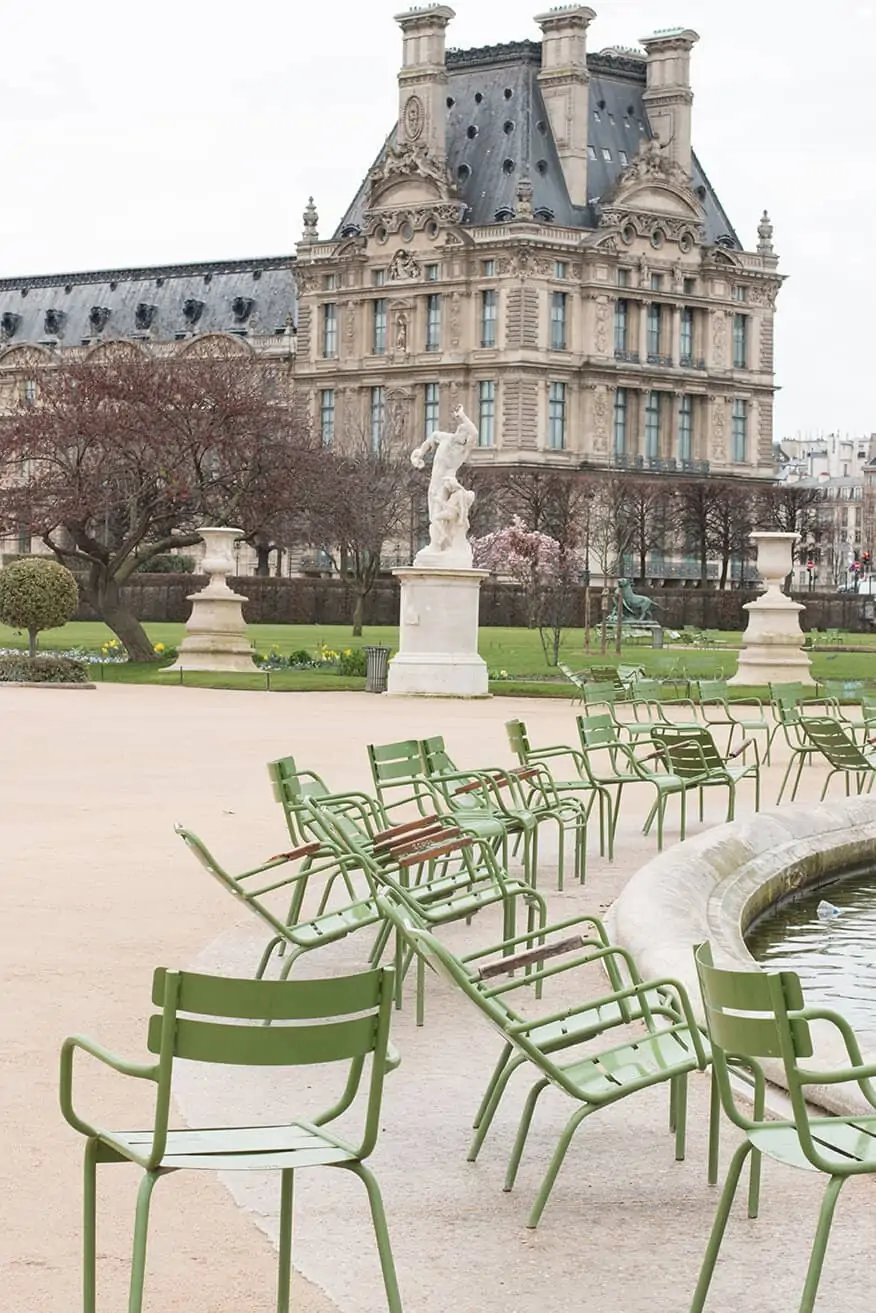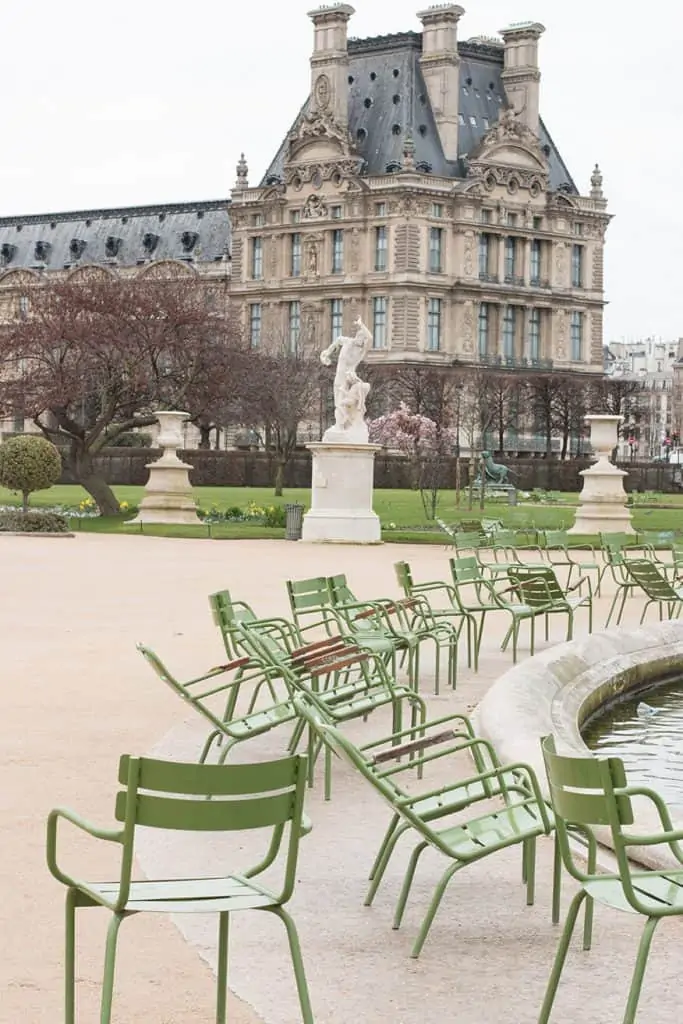 The Tuileries garden is just in front of the Louvre museum. If some people in your group want to enjoy the Louvre, you can enjoy the park in the center of Paris. As I noticed during my visit in January, part of the garden is under construction. Hopefully, it will be up and running towards the end of spring for you to enjoy it during your visit. This part of Paris is a beautiful place to kick up your feet at the fountain and sit in the green chairs.
Picnic on the River Seine
Grab a bottle of wine, a baguette, and your favorite cheeses, and picnic on the Seine river. Ask the wine shop to uncork a bottle; some will even have plastic cups for you. Those of you staying in an apartment can borrow the wine opener and glasses. (make sure to return them) Watch the sunset from the banks of the Seine, and people watch. Make friends with locals or other travelers while enjoying your Seine picnic. Watch your belongings, as those unattended can get picked up while you aren't looking.

Read a book in Luxembourg Gardens.
Luxembourg Gardens is a favorite Paris garden on the Left Bank of Paris. Traveling with kids? You can push boats around in the pond for a small fee which will entertain them. Grab an empty green chair and stay a while, read a book, or pack a picnic. There will be plenty of people watching to keep you entertained. Don't forget the sunscreen!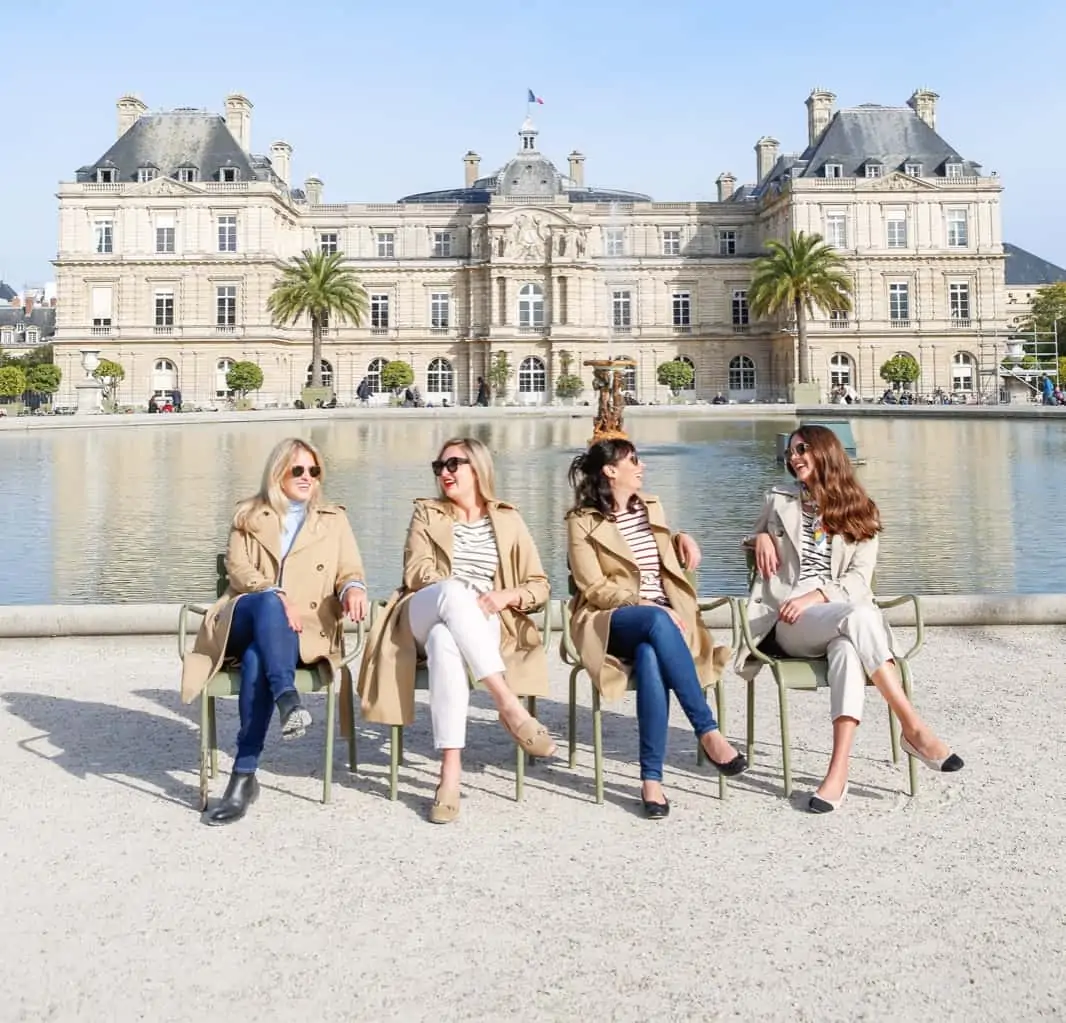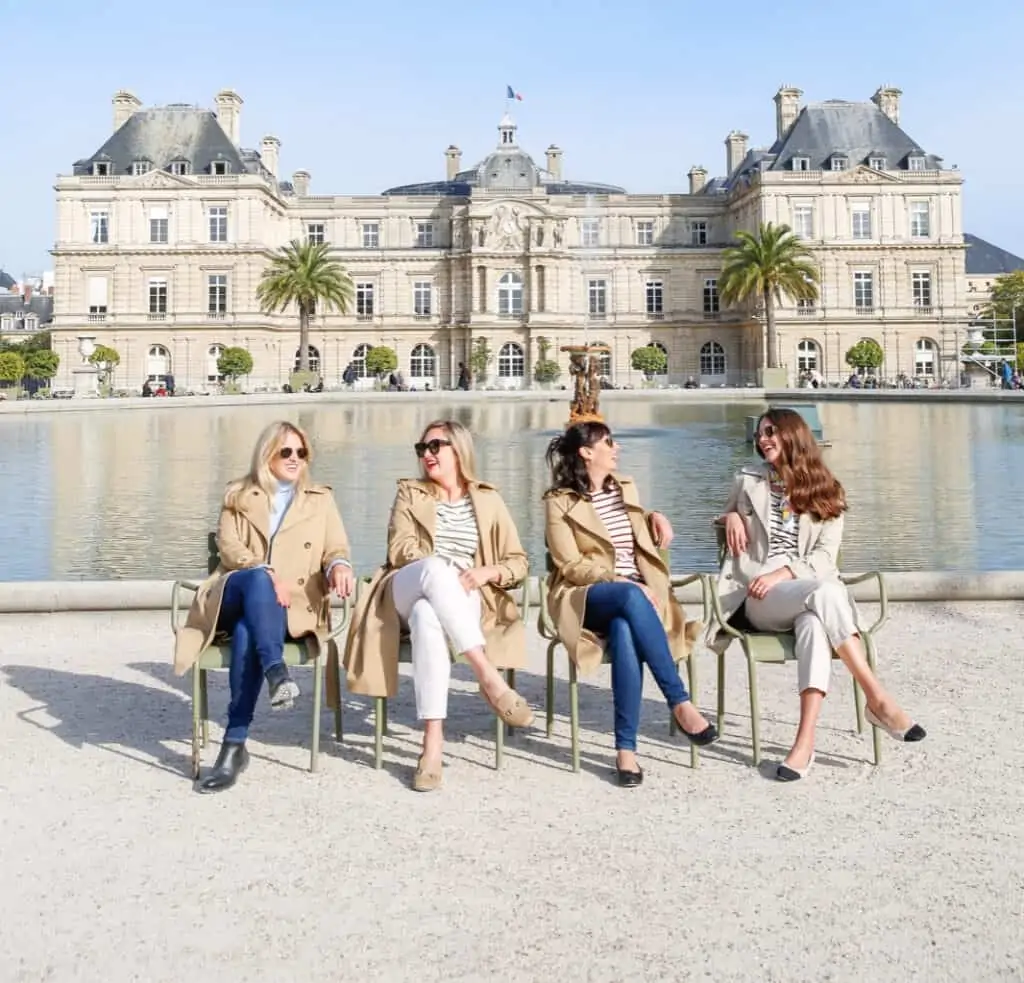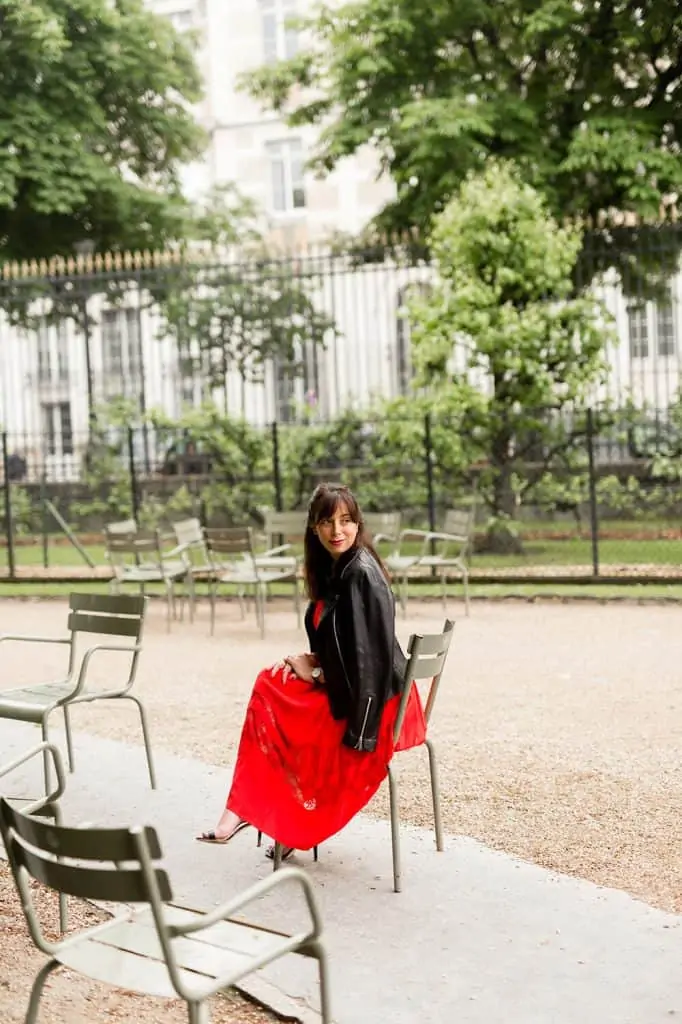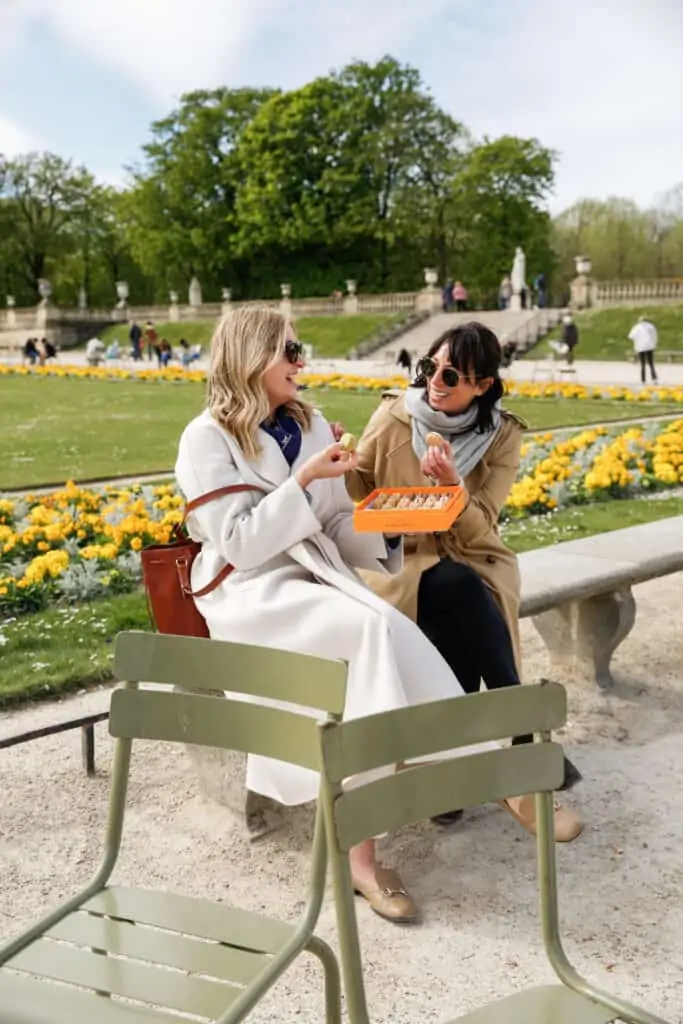 Visit the Marais on a Sunday
Sunday is one of the best days to visit the Marais; the area is full of energy, musicians, and cafés. Some of my favorite places to stay in the Marais include Place des Vosges, a little park in the center, great for little ones to play for a bit or have a picnic on the grass. The Bastille Market is nearby, a great place to pick up picnic essentials. Rue de Rosiers has the famous falafel restaurant L'As du Fallafel, which is a great cheap eat but comes with long lines. I personally love Miznon, just across the street for Israeli street food. My guide to the Marais is here for more ideas.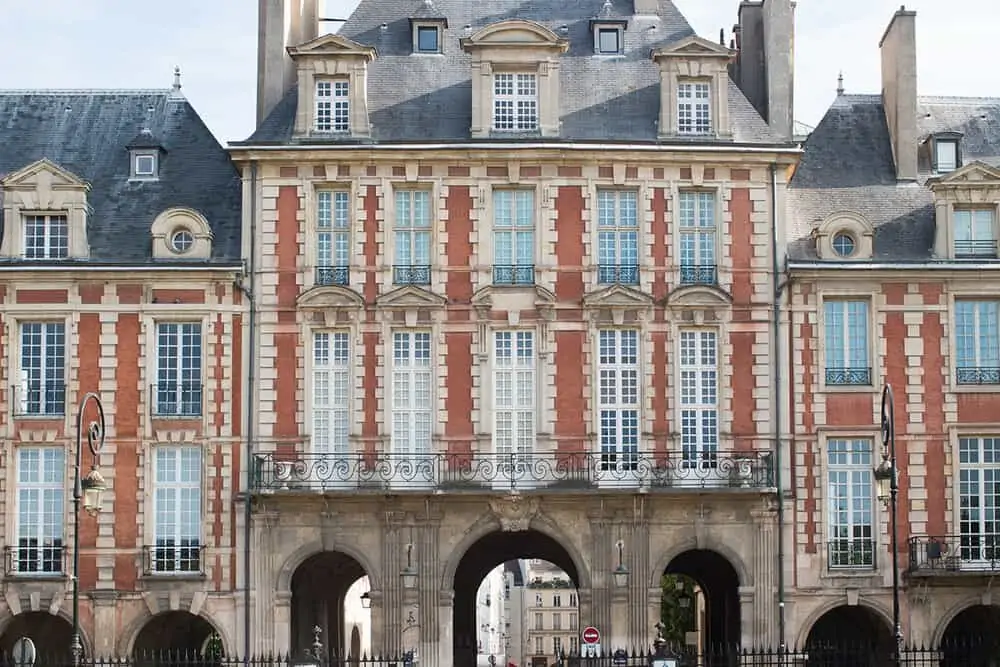 Where to Visit Rooftop Bars in Paris
There are so many rooftop bars popping up in Paris. You can visit a rooftop at Galleries Lafayette and Printemps for a great view of the center of the city and the Eiffel Tower. Kimpton Paris St Honore had a great rooftop with a view of the city. Hotel Madame Rêve has a beautiful rooftop in central Paris with a great perspective of the city's architecture and fun drinks. For other spots, visit Le Perchoir on the top of BHV, which overlooks Hôtel de Ville. Also nearby is Cheval Blanc offers a great view of Paris over Pont Neuf to the Eiffel Tower.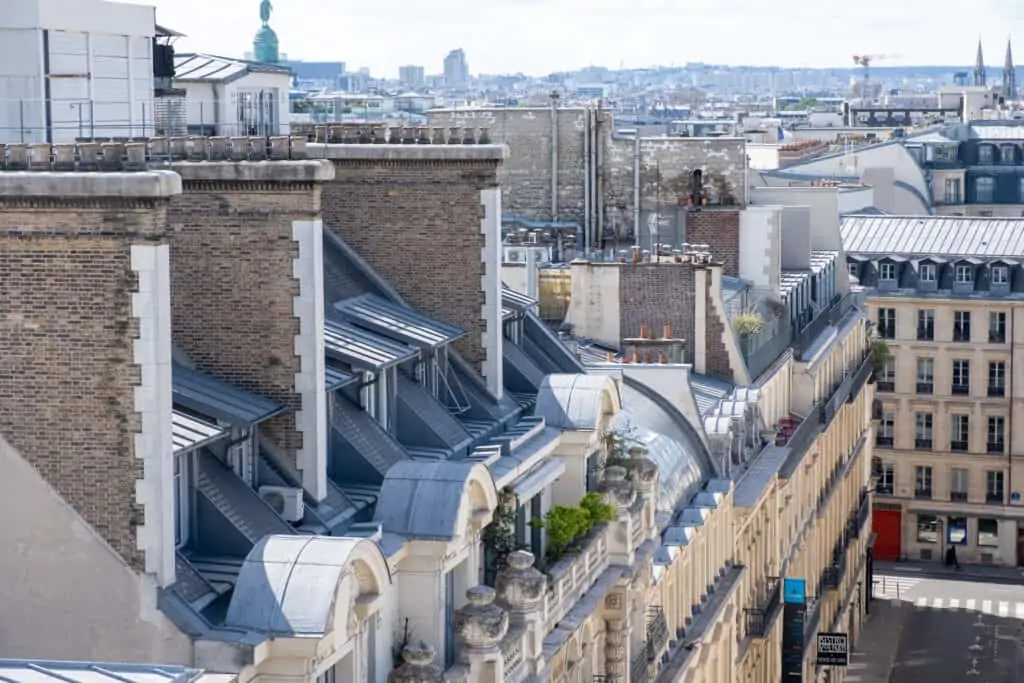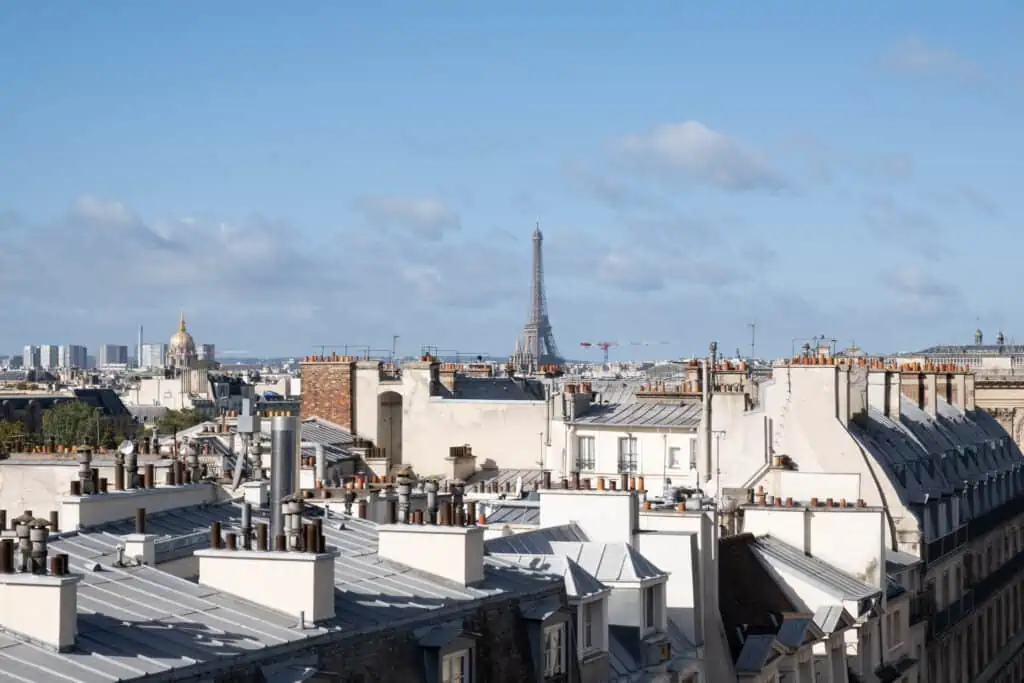 Soak up the Marais on a Sunday
Visit the Bastille market like a local, grab a drink on an outdoor terrace, or visit Place des Vosges. Discover my guide to the Marais is here for more ideas.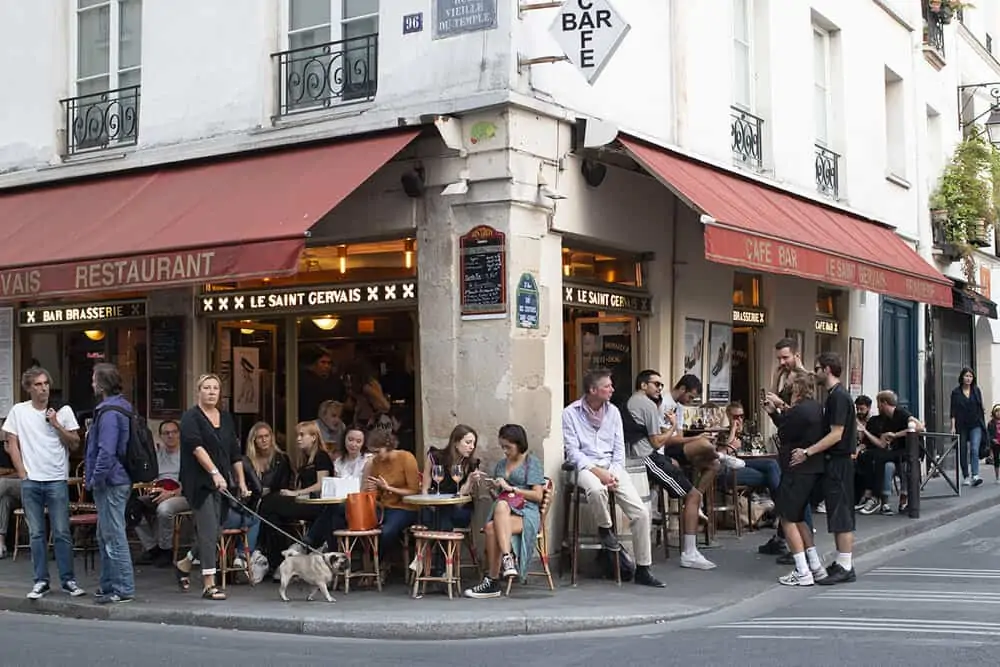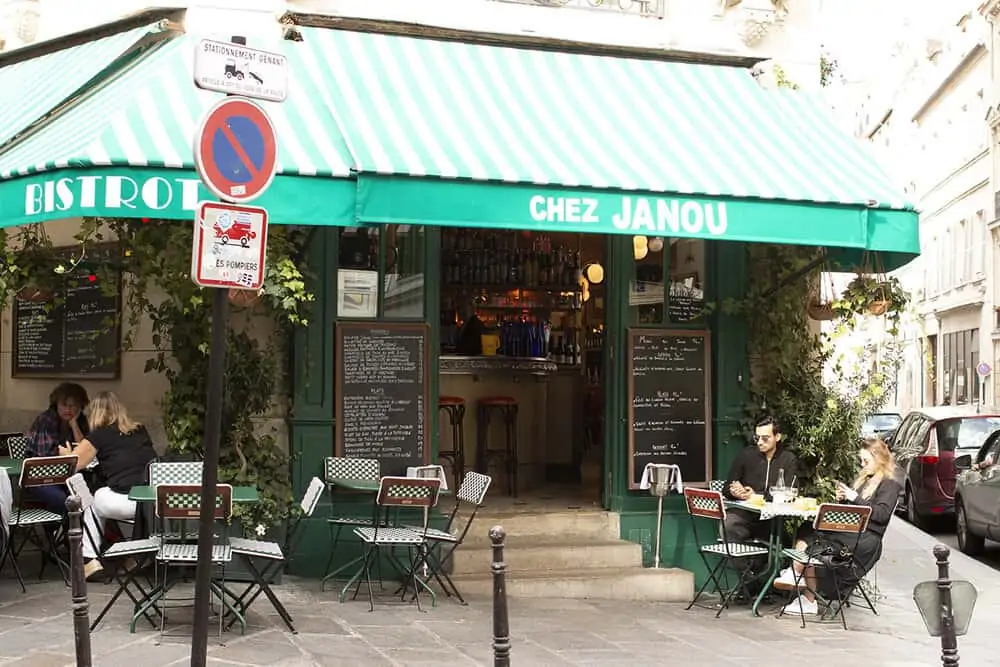 Get Berthillon Ice Cream
There are a few spots to get Berthillon ice cream, with the original location on Ile st Louis. The lines will be extended on the weekend, so I highly recommend going on an off time or weekday. Chocolate noir and framboise (raspberry) are my top choices. île St Louis is located in the heart of the city and is worth the visit to walk around the island. Check out Noir coffee, order a street crêpe, or enjoy the terrace at Café St Regis.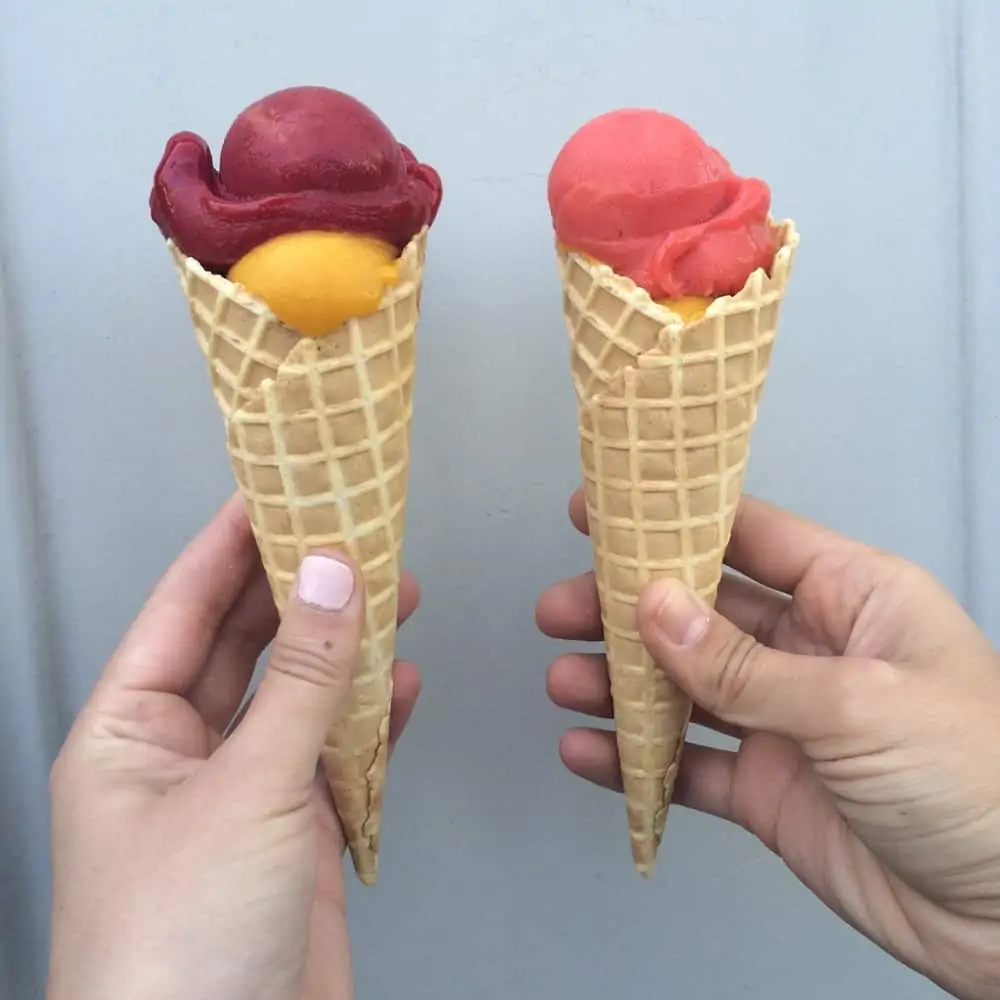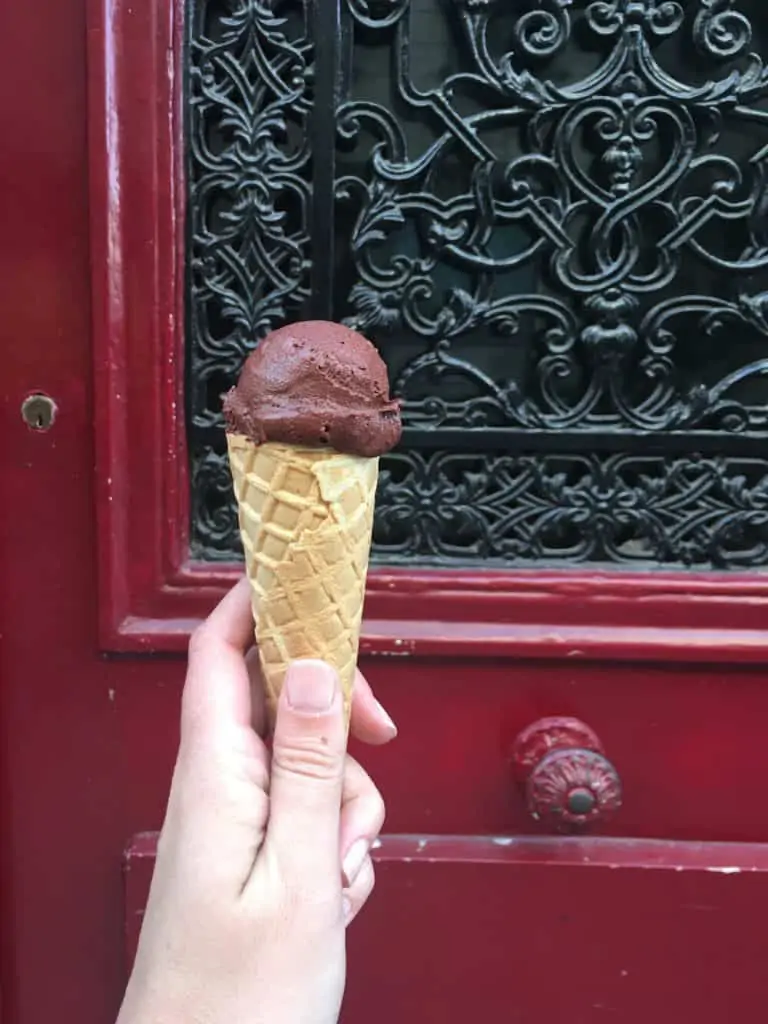 Seine River Cruises in Paris
A great activity with kids is a Seine river cruise in Paris. Spend an hour off your feet and discover a different perspective of Paris. For those of you who are short on time or have already been to the top of the Eiffel Tower, this is a great way to see the city of light. For Seine River cruise options, take the Batobus, a hop-on hop-off experience that will run you around 20 euros for adults and gives you access to different drop-off points at various Paris monuments for 24 hours.
Bateaux-Mouches are larger boats and run every 45 minutes, and the total cruise time run is 1 hour and 10 minutes. The price is 15 euros for adults and 6 euros for kids. I vote for a cruise at sunset if you are looking for something romantic.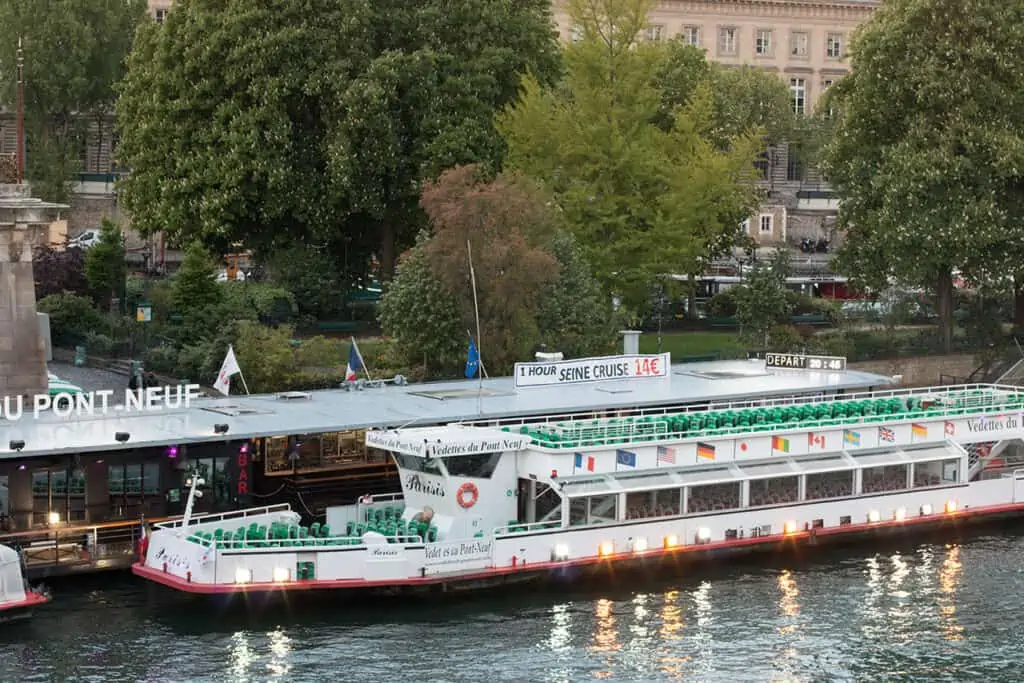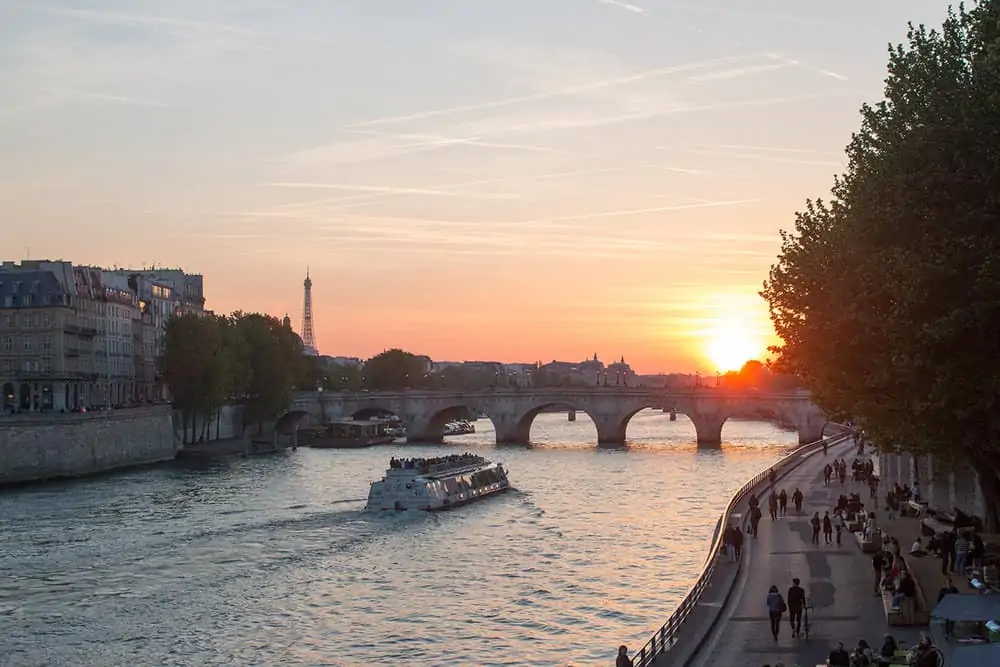 Where to Visit a Brocante (Flea Market) in Paris
A Brocante is a flea market. In Paris, they have them every weekend in a different arrondissement. I wish I could bring everything home: dishes, glassware, and the incredible gold mirrors. Even if you can't get it all home, it's fun to look at. You will find this post helpful if you want to discover a Brocante in Paris. There are also designated areas in Paris towards the city's north that have flea markets every weekend. A Brocante is a great place to browse antiques and small collectibles. I have fallen in love with large mirrors, frames, and leather chairs; they will happily help you bring it all home for an extra shipping cost.
Shop a Paris Food Market
Make a visit to a food market in Paris for fresh fruits, vegetables, and meats. You don't have to have a kitchen to enjoy a food market in Paris. Pick up meats, cheeses, and a baguette and make a picnic. Experience French culture this way and how the Parisians live and shop. Visit this post to see how to shop a French market like a local.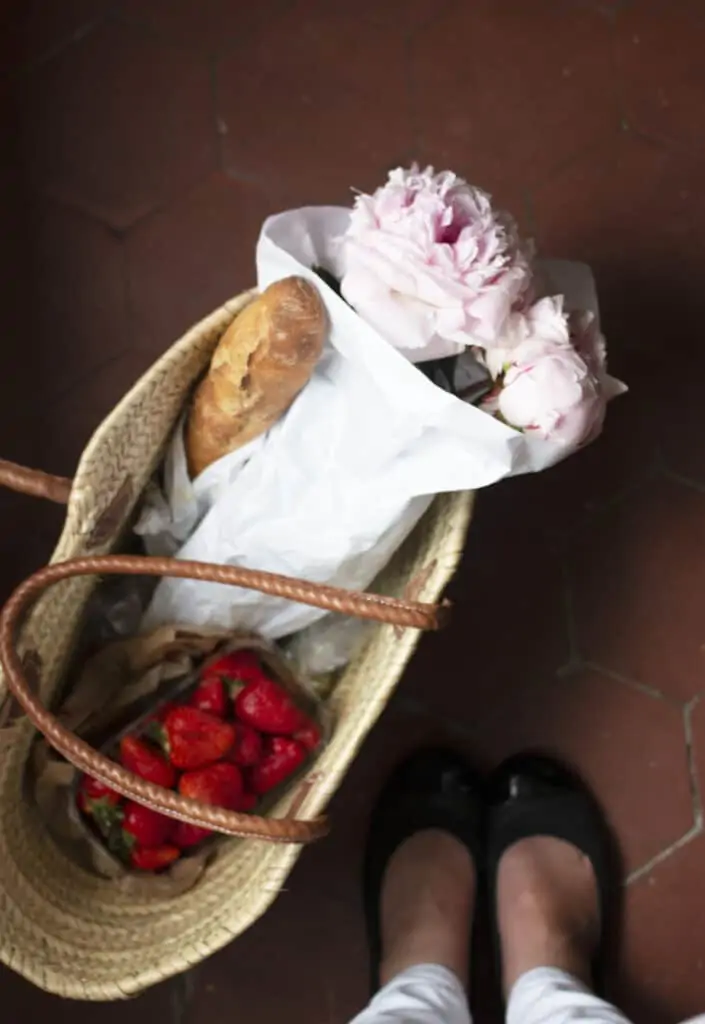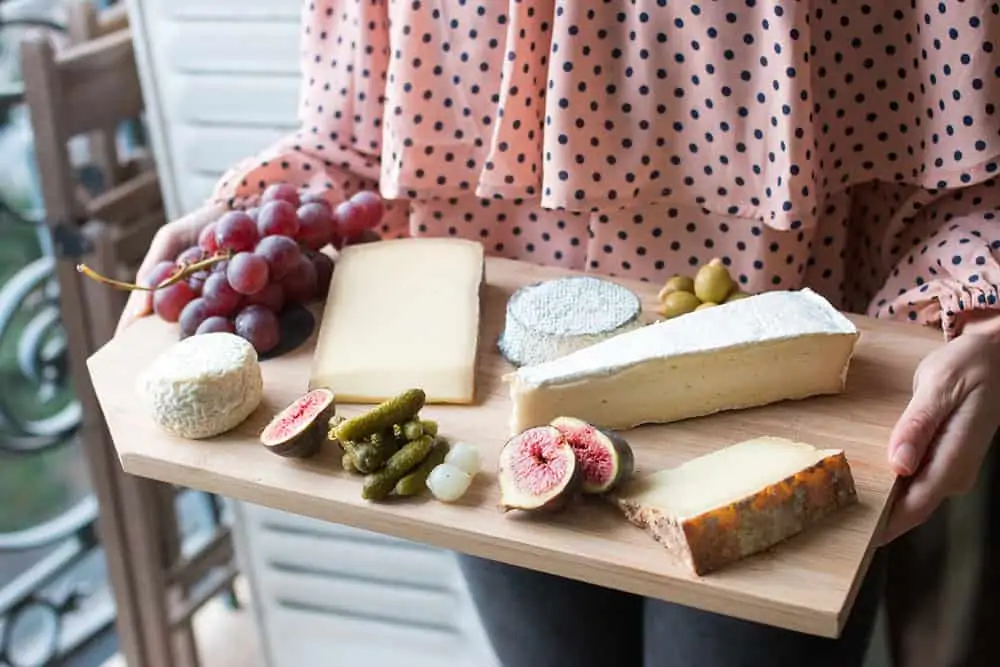 How to Flâneur in Paris
Flâneur means to wander without a purpose and is one of my favorite things to do in Paris. No agenda; stroll the streets, observe, and people-watch. Pick a neighborhood and explore and soak up the culture and the city.

Explore the Neighborhood of Montmartre
Montmartre will always have a special place in my heart because that is where I had my first apartment many years ago. The neighborhood has a lot of memories as my Paris story took shape. It is a destination but worth making a trip out of it. SoPi, south of Pigalle, has become a favorite place to hang out in Paris. The location is close to Montmartre, and the area is booming with restaurants and shops. Le Bon Georges is close by for lunch or dinner and is a fantastic French bistro.
You can check out this post for more details on where to eat, drink, and explore.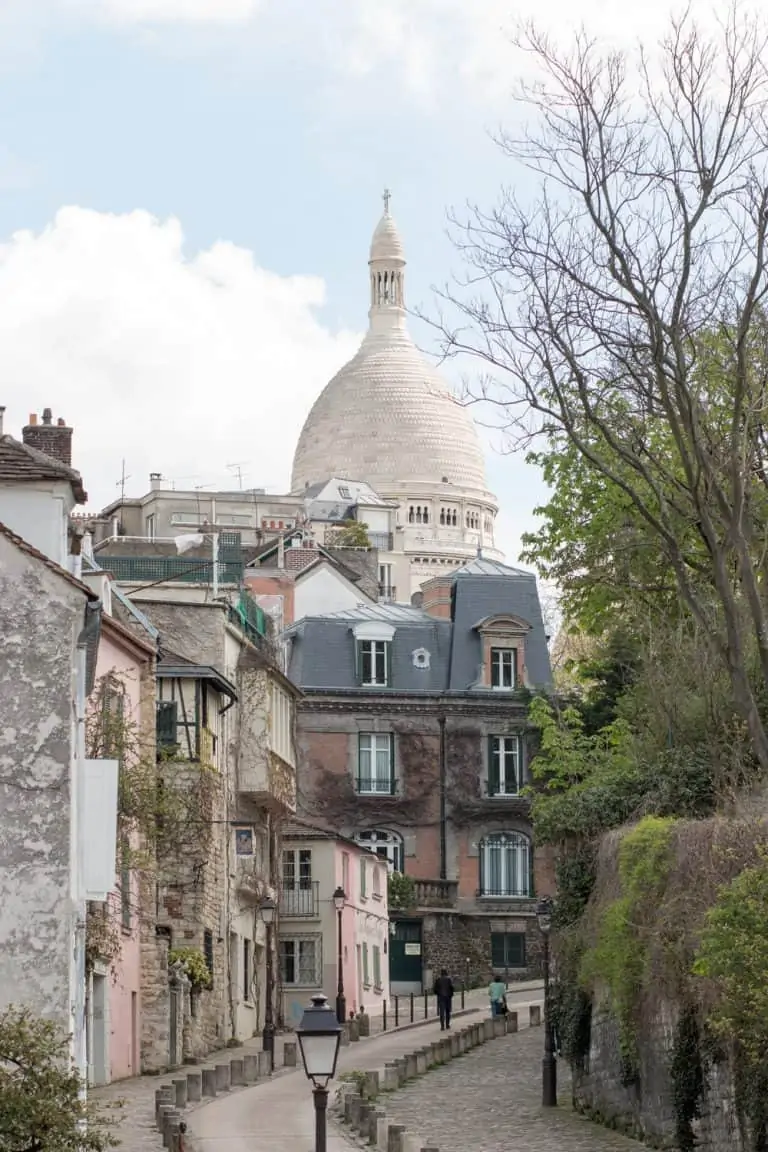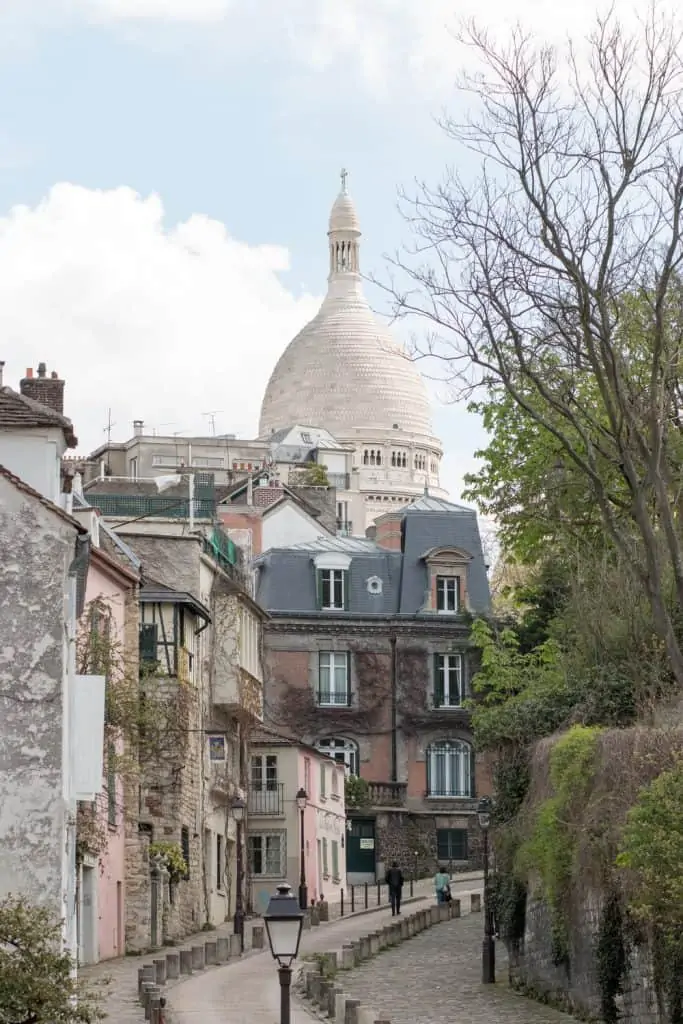 Soak up Cherry Blossom Season
First comes the magnolia trees; second to bloom are the cherry blossoms, and then the chestnut blossoms. It's a magical time in Paris to see everything in bloom. The parks and hidden spots all around Paris have their series of flowers. Go off the beaten path and discover something new in a different part of Paris. Just beyond the Sorbonne in the 5th arrondissement, you will find Jardin des Plantes. There will be one of the best spots in Paris to see the city in bloom. There are some of the largest cherry trees in blossom you will see right in the heart of Jardin des Plantes, and the garden is a free activity. Break up the day with kids and visit the carousel inside the park or stop by the Natural History Museum or Zoo.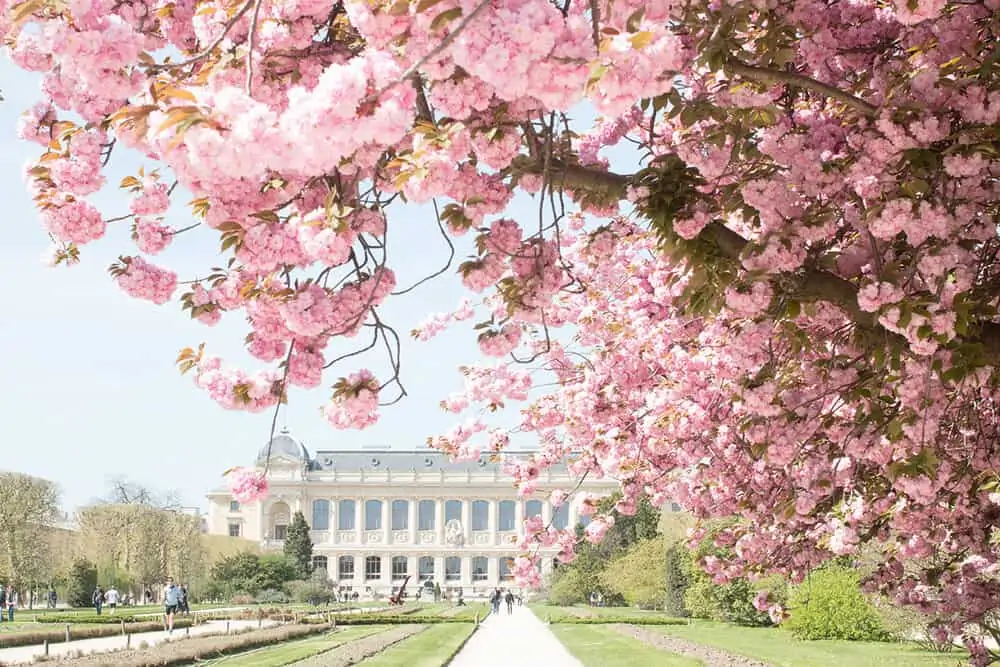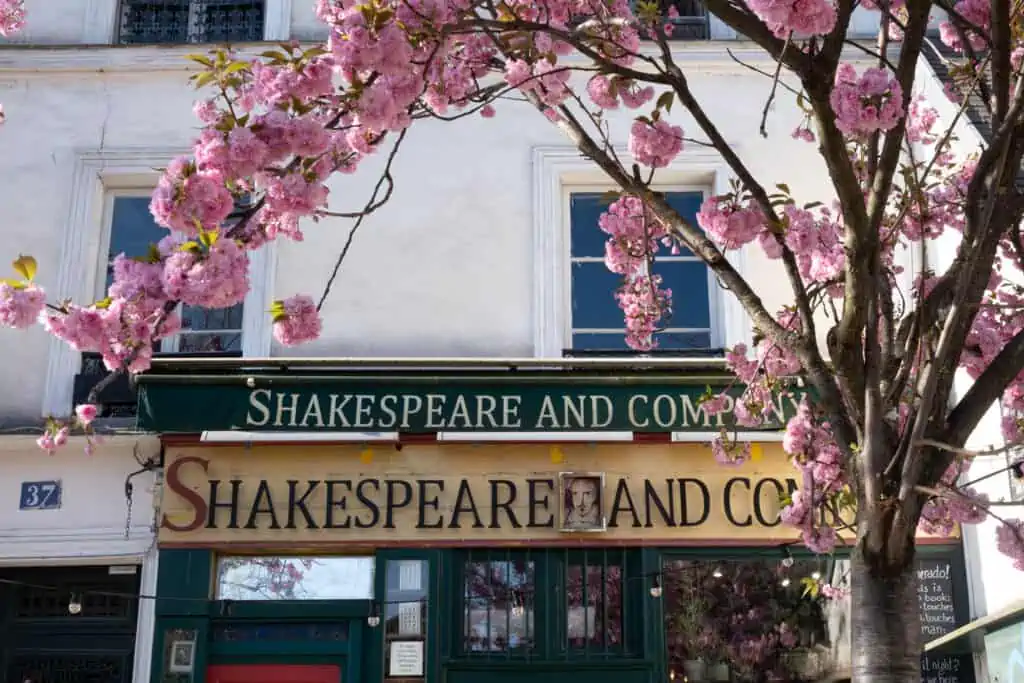 Musée Rodin
Musée Rodin is a perfect spot to escape the rain or enjoy the gardens on a warm sunny day. The fee is a few euros to visit the garden and worth checking out. Inside the garden, there are sculptures, and in the summer, the park is filled with roses. Stop by Café Varenne before or after for lunch or a glass of wine.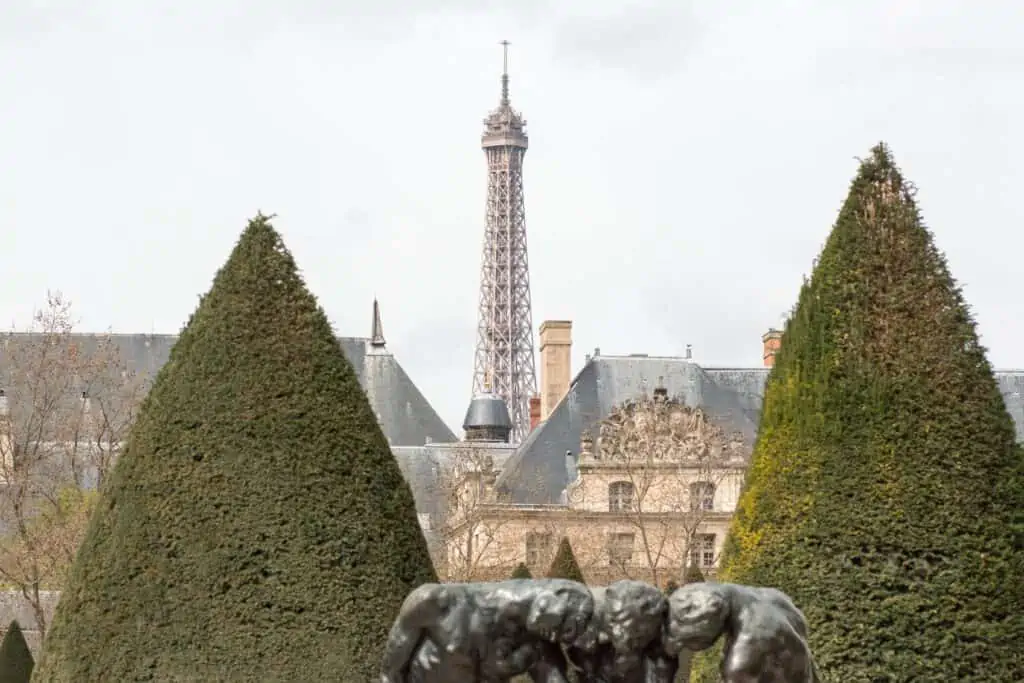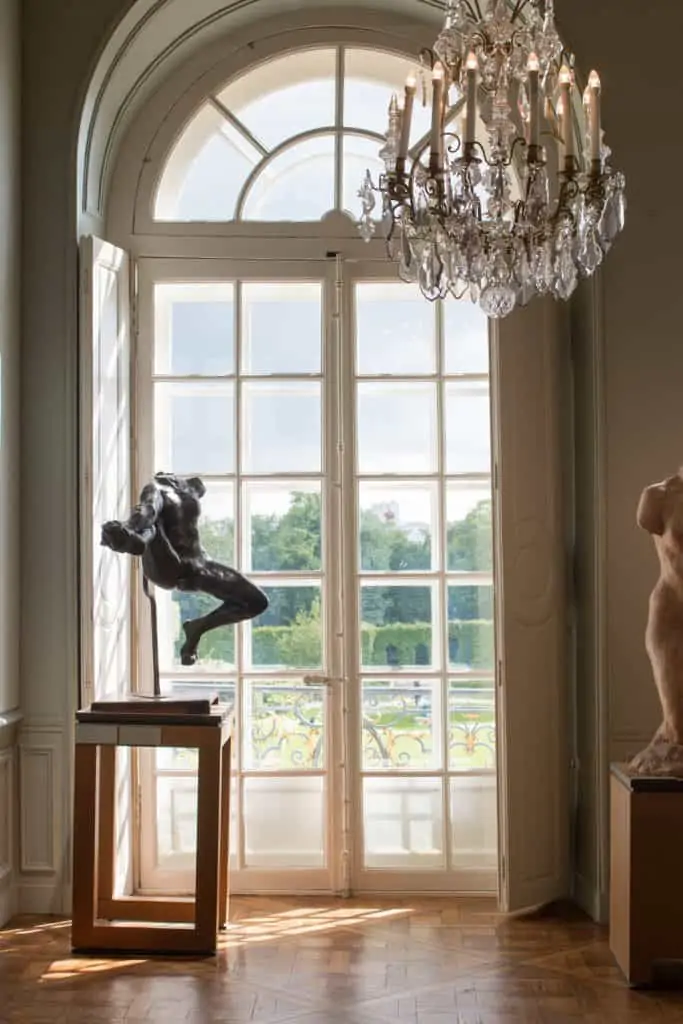 Off the Beaten Path Paris: Spend an Afternoon Exploring Canal St-Martin
Canal Saint-Martin is a bit off the beaten path regarding the famous landmarks you would typically visit in Paris. It is worth visiting once you have knocked some other spots off your list. Take a boat ride down the canals, picnic, or stroll along. Restaurants and shops line the canals and are a great way to fill an afternoon in Paris.
Day Trips from Paris
Explore outside of Paris by train for a day or afternoon. Some of the best places to take a day trip outside of Paris include The Palace of Versailles, Giverny, and The Loire Valley. Versailles is a quick train ride away, and if you have the museum pass, this is included as part of your ticket. Fat Tire tours also offer a grand tour of Versailles, consisting of the palace and a bike ride around the town and the grounds.
Champagne is a two-hour train ride by the train to Reims. Book a tour or two at a champagne house which you can reach from the city center.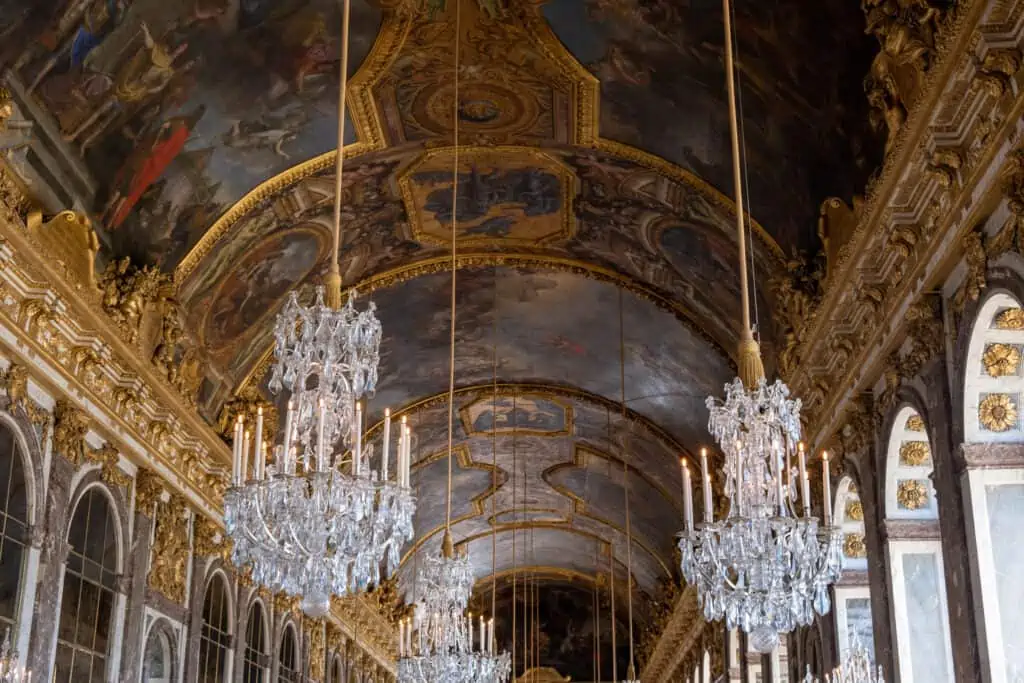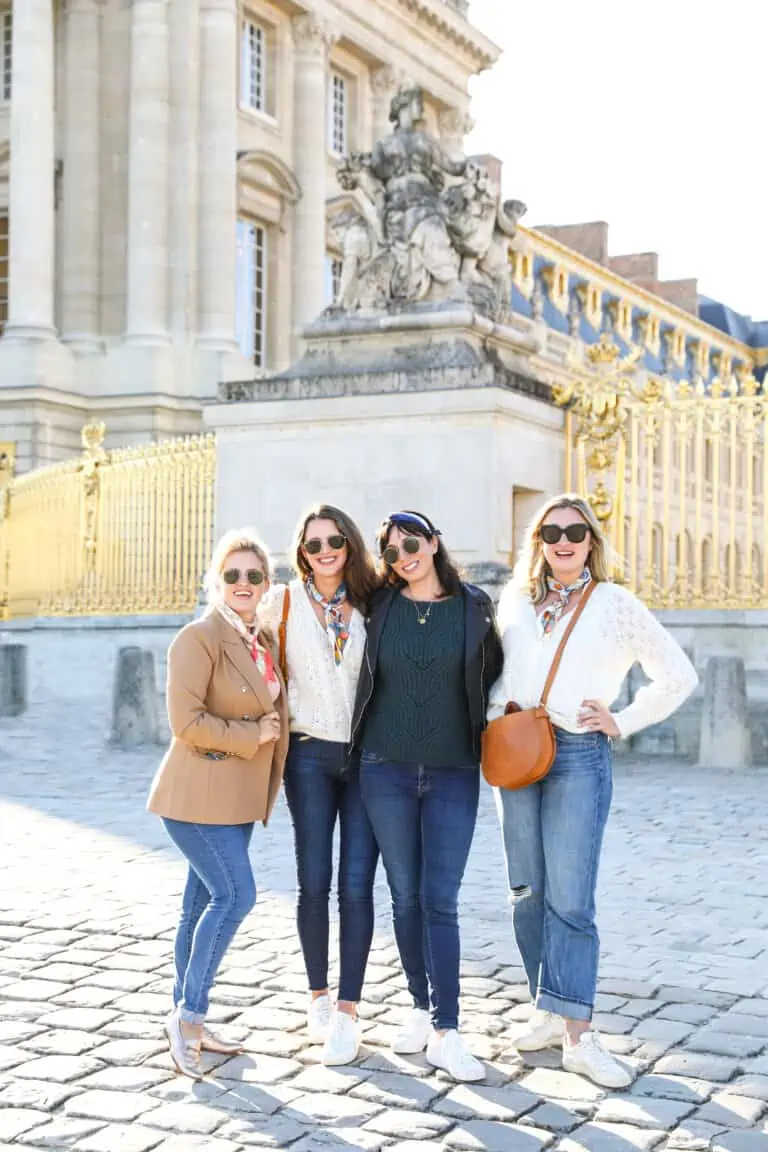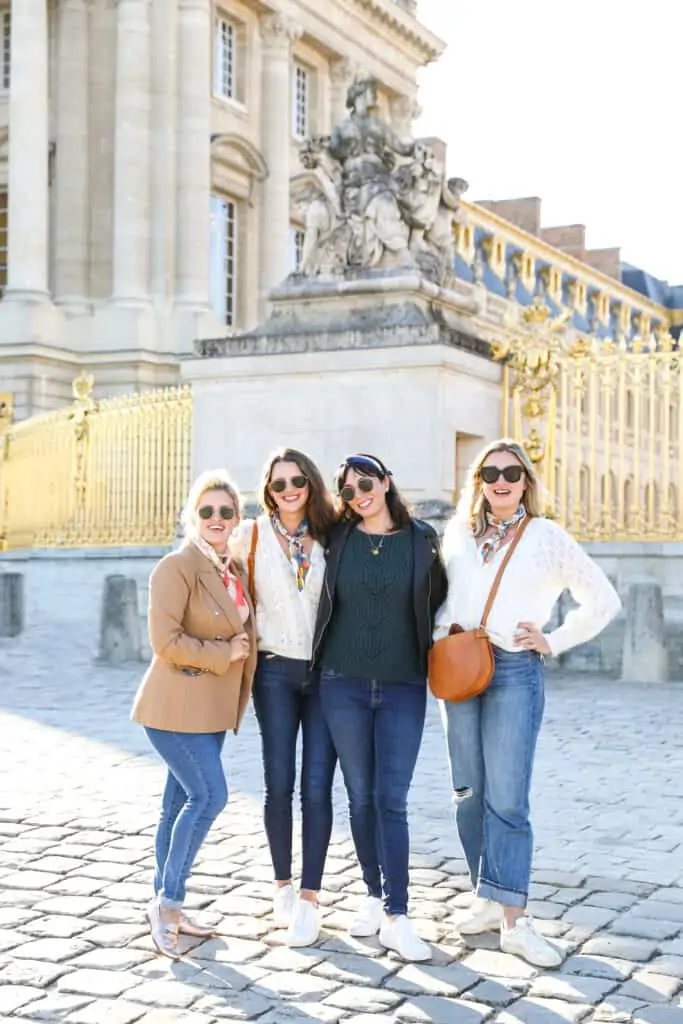 Parc de Sceaux, about a 30-minute train ride outside of Paris on the RER. In the height of cherry blossom season, you can picnic under a field of blossoms. I had the opportunity to do this a few years ago, and it was raining. Leave it to me to be determined to have this experience. I pushed through solo and still loved every minute of it. It is recommended to do this on sunny days if your schedule permits. There were pockets of sunshine between the rain storms, and it was one of my favorite Paris memories. Tucked just outside of the city center of Paris, this is one of the best things you can do in Paris in the spring.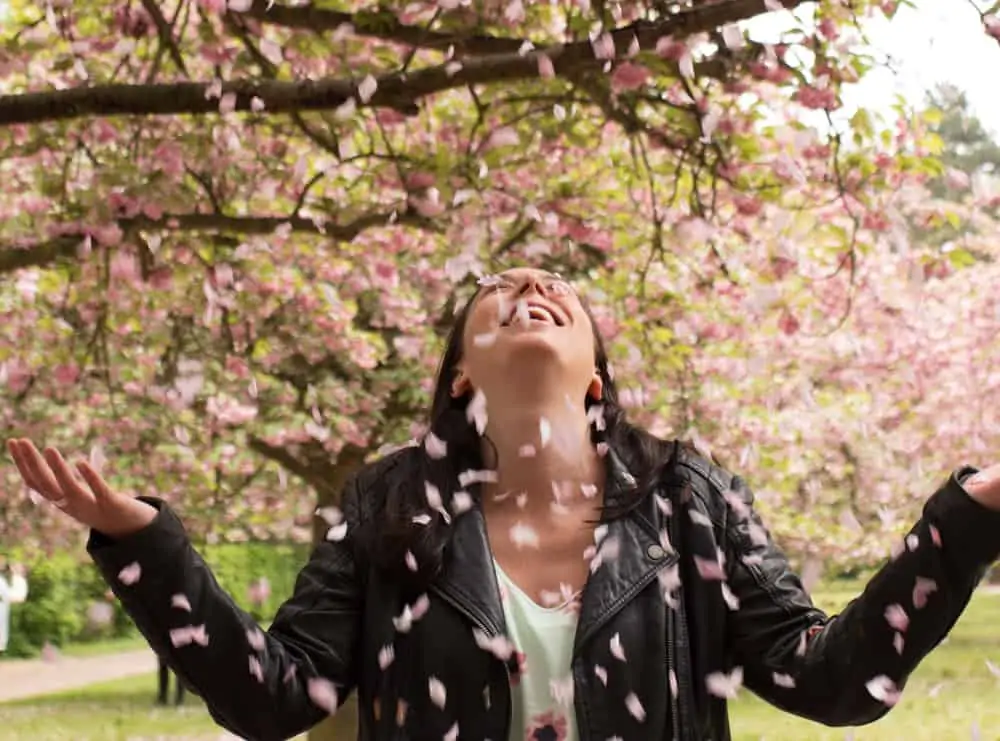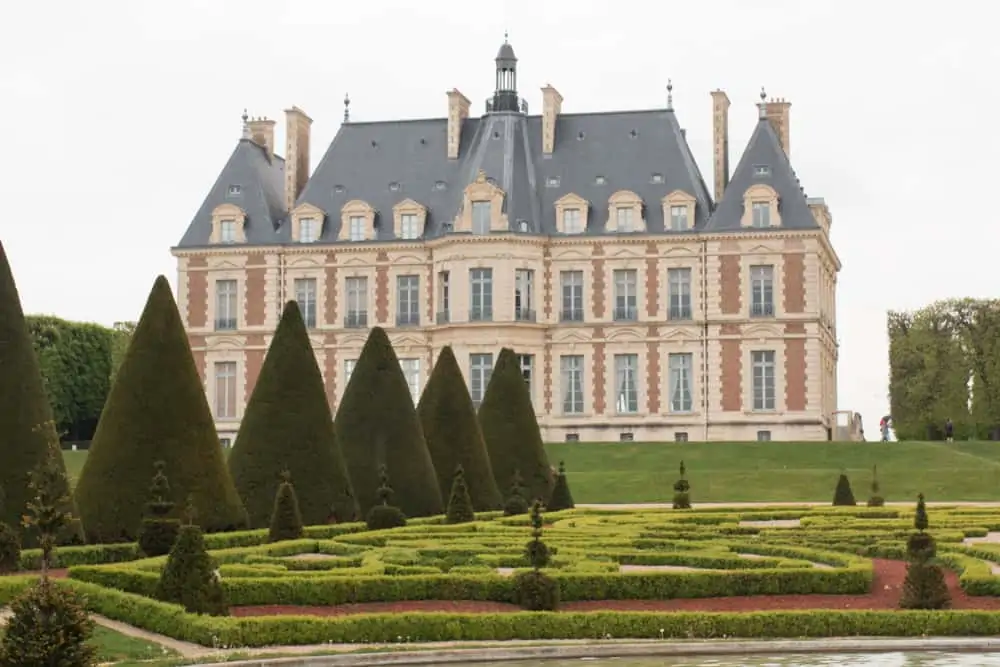 Do you have a favorite activity to do in Paris in the spring?
*This post includes affiliate links. I make a small commission off of items purchased through my links. Merci!