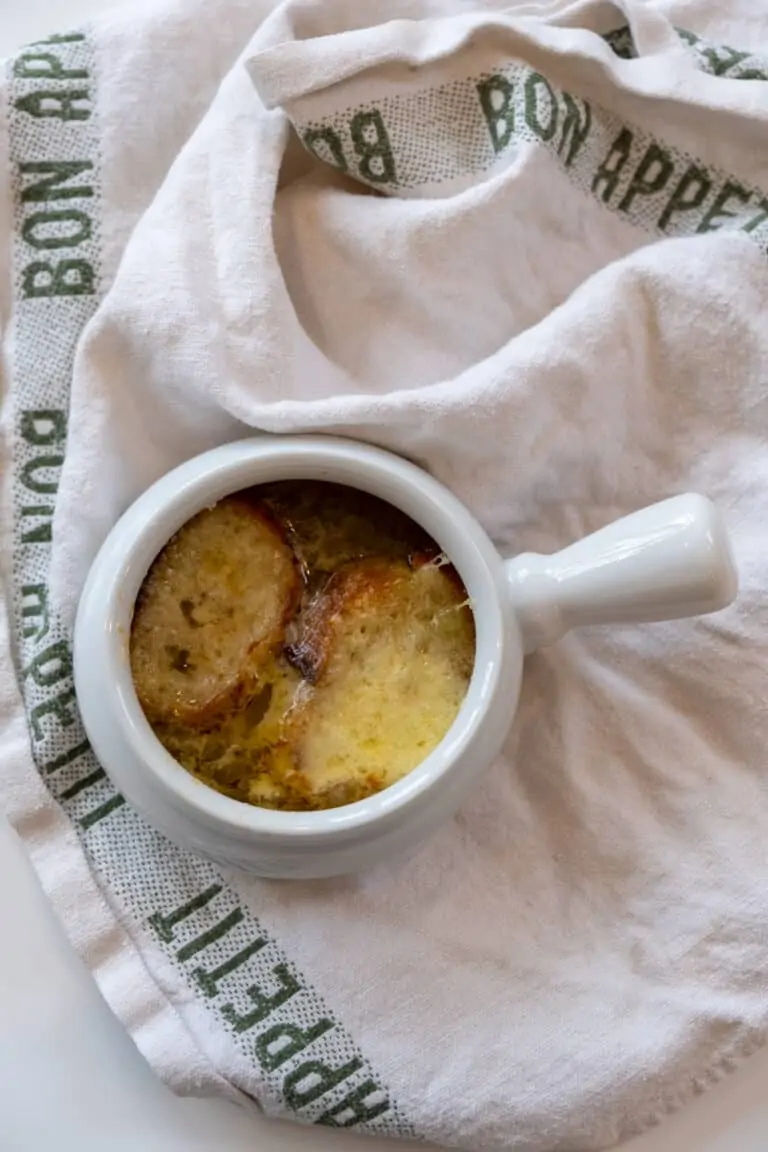 I love a good French onion soup on a cold day. I took a class at La Cuisine Paris many years ago which taught us how to make French onion soup. They have been kind enough to let me share this recipe on the blog. I make it every winter. I did learn from the class that this is the cheapest thing to make at a French restaurant. It is mostly onions, broth, butter, bread, and cheese. This typically runs about 10-15 euros a bowl in Paris. I have rarely seen it at around 10 euros. Now that you can make it at home with this recipe, will you order it out on your next trip?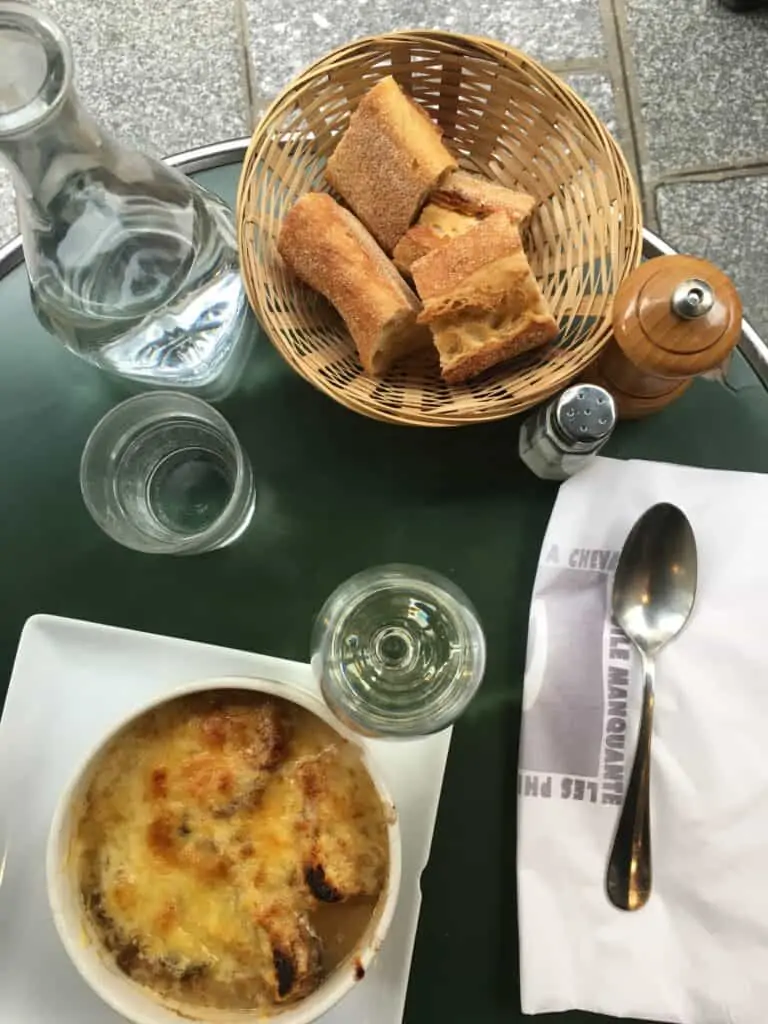 What I love about this recipe is the stock is chicken and not beef stock which makes it lighter. I don't eat a ton of red meat and prefer this recipe. You can switch to beef stock if you wish.
I originally posted the recipe here but decided to update it with a few notes after making it recently.
What you will need for this recipe:

Jump to Recipe
I grew very impatient making it the first couple of times not letting the onions caramelize. This takes patience and is key to the soup. Don't rush the process. The above photo is from my original post.
About 30 minutes later.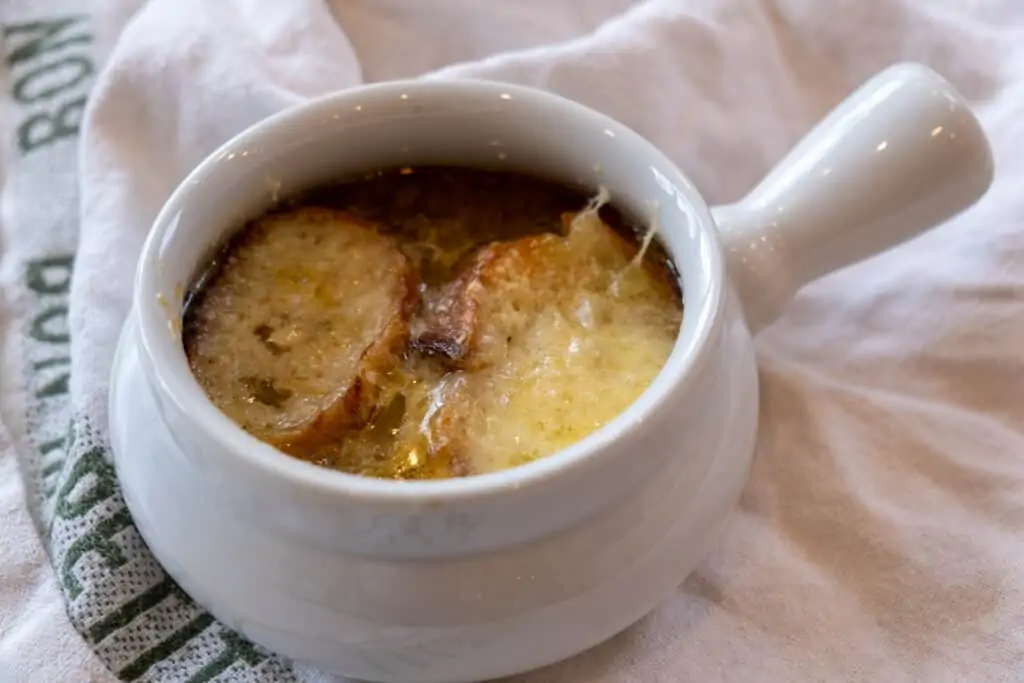 Broil the French onion soup on a baking tray to make removing the bowl from the oven easier.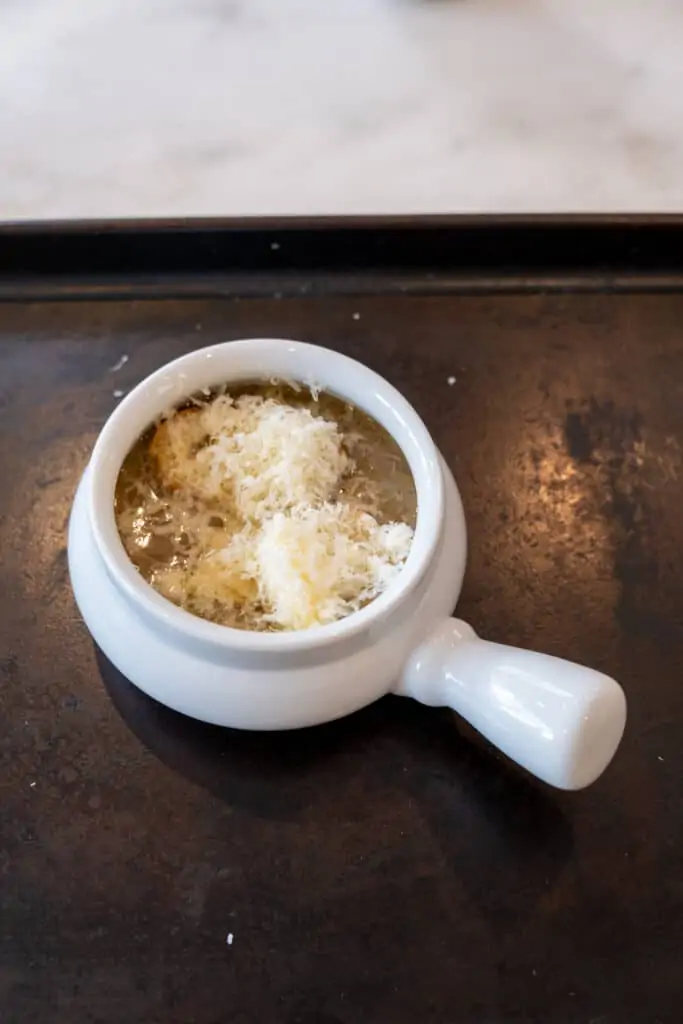 It pairs very nicely with a glass of red or white wine too.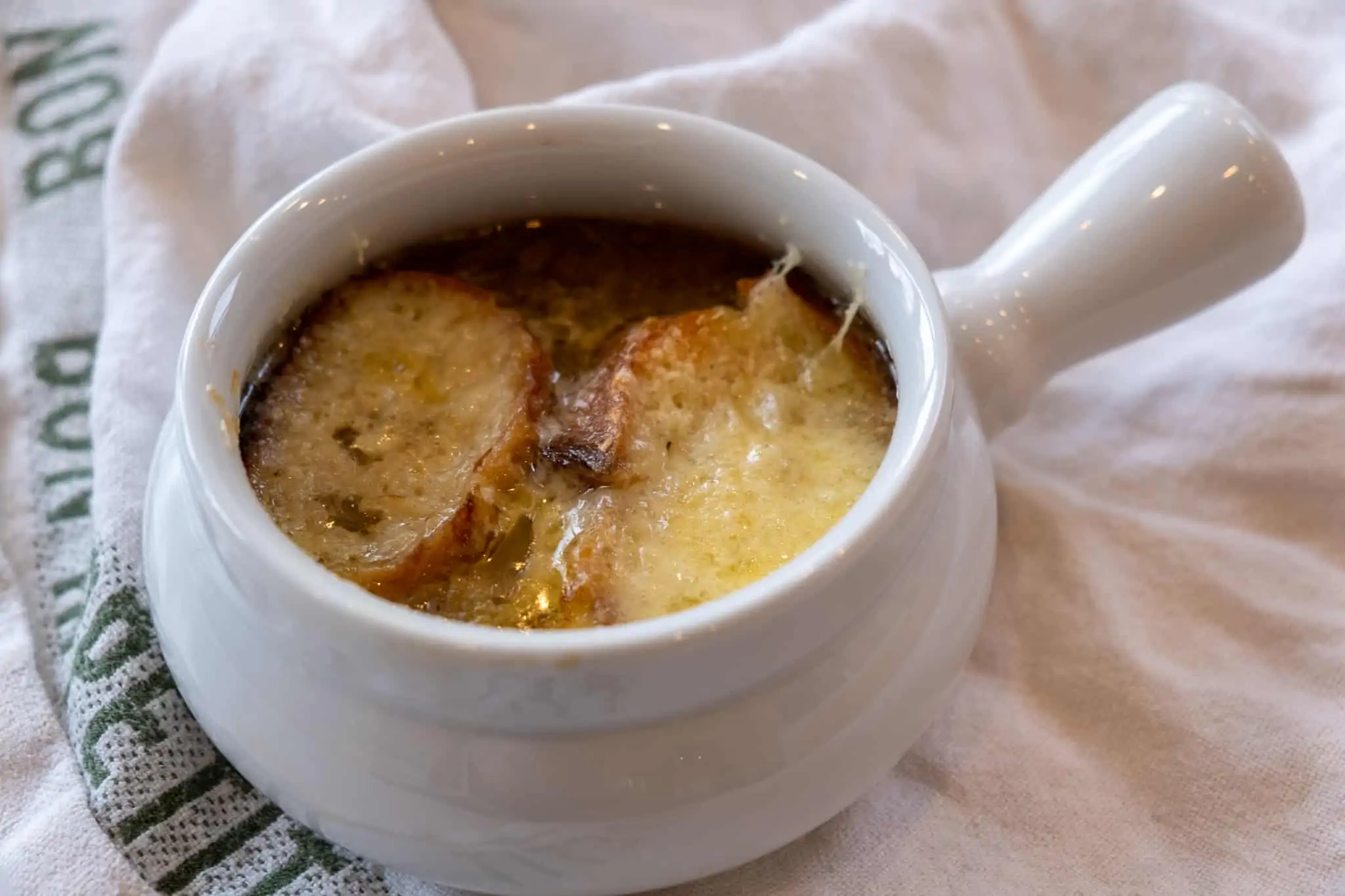 French Onion Soup
400

grams

onions

100

grams

butter

1

liter

chicken stock

10

grams

flour

dash

white wine/red wine if beef stock

1

baguette

150

grams

Gruyere/Emmental cheese grated
Peel and thinly slice onions

Cook onions slowly in butter for around 30 minutes to caramelize. Stir often to obtain a uniformly light brown caramelized color. Keep stiring and cooking until color changes.

Season with salt and pepper

Sprinkle with flour, then continue to cook until the flour is well browned.

Deglaze with a dash of white wine.

Add stock and simmer for about 30 minutes.

Pre-heat broiler in the oven. Cut baguette into slices. Toast the slices on both sides.

Add cheese and set under the broiler until golden. Set aside.

Serve soup warm topped with bread-cheese slices. 
*This post includes affiliate links. I make a small commission off of items purchased from my links. Merci!