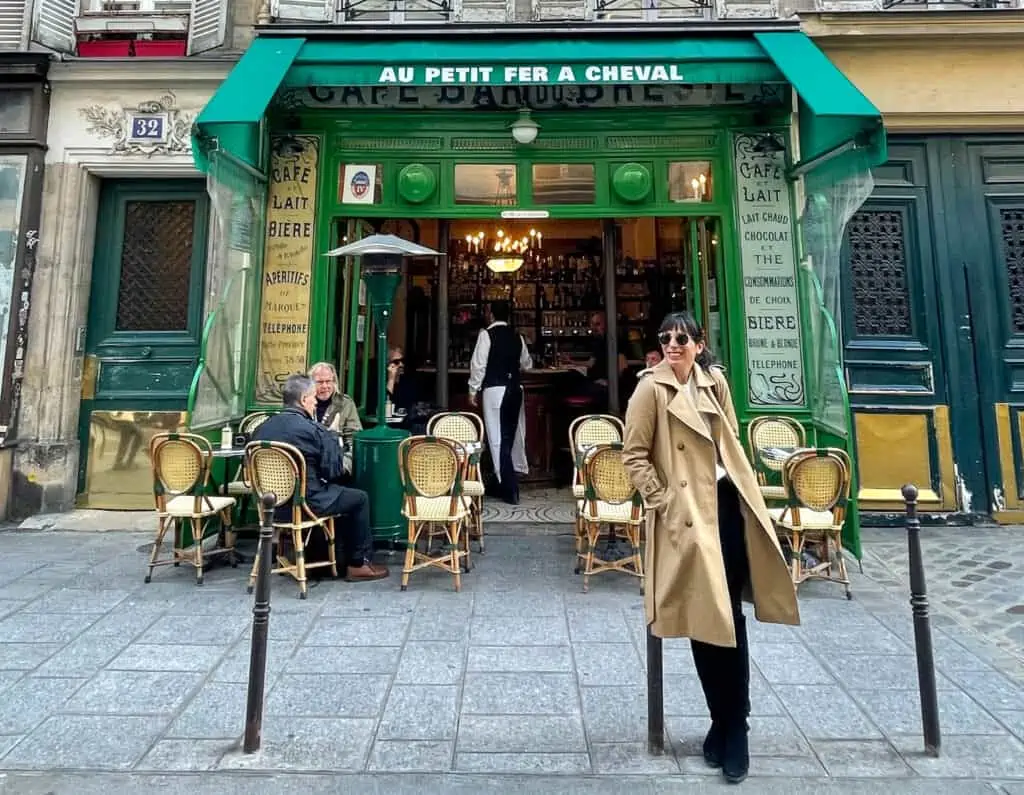 Finding Love Later in Life
Now that I have announced my engagement, I can share a little about relationships and finding love here. I hope this helps those who are feeling pressure from their family, friends or the timeline of society.
I honestly thought I would be married with kids in my early 30s. I grew up in the suburbs so I didn't think any differently about settling there when I was older. I didn't anticipate getting laid off in my late 20s and I felt it threw a lot off the original timeline I had laid out for myself. We all know nothing goes according to plan… I am getting married at age 40.
Building a business from the ground up wasn't easy. Also, struggling to pay my rent and car payments when I was unemployed was a challenge. Dating took the back burner while I made a career. There is nothing wrong with that! One by one, my friends married, started families, and moved away from Chicago. I also took a leap and started traveling more abroad and packed up my apartment to live in Paris.
I feel very grateful that I found my career path and have been able to support myself and grow my business as a travel photographer. I had no plan to be a blogger, so I feel this blog and community is a big bonus.
As I got older, dating became more of a challenge. The dating world moved from meeting in person to meeting online. Talking on the phone turned to text and everything felt a little less personal. I am old-fashioned and preferred phone calls and actual dates vs "Netflix and chilling".
Finding Love: The Best Advice
My family called me too picky when it came to dating. I just felt I hadn't met the right person yet. One of my best friends and I were having dinner at a restaurant together, both of us were single at the time and we struck up a conversation with the woman at the next table. She gave us advice that I will never forget. She told us to "enjoy being single"… That was such a different point of view from everyone else who was putting pressure on us to settle down.
I started to think about this more and more. Instead of waiting for something to happen in terms of dating, I decided to make the most of the life I had. I continued to travel and I started getting comfortable with eating out alone. Something I used to hate to do. I dressed up and took myself out on dates. If I was going to find someone to love, I needed to love myself first and be happy with my life. It sounds cheesy but it is true. I haven't asked my fiancé his thoughts but he was very settled in his life when I met him. It helped us make a better match.
Love Happens When It Is Supposed To
It can be so hard when everyone around you is getting married, and having babies, and you just got ghosted for the millionth time. That was me! Love happens when it is supposed to. Plus, some people say it happens when you least expect it. Everyone has different experiences.
I read an article when I was rounding up links and it inspired me to make a list. The list was filled with the qualities I was looking for in a person. I carried a notebook around Paris for an entire week and I kept making excuses about when I was going to write down "the list". Finally, with a glass of wine and French onion soup, I sat outside one of my favorite cafés and made a list.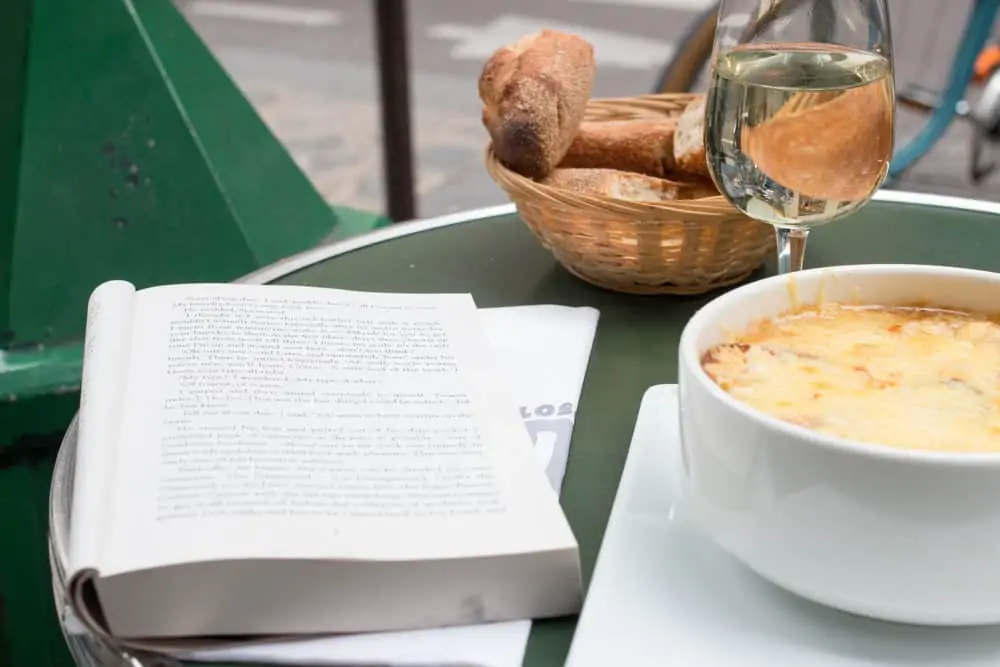 Finding Love: The List
When you are younger, I feel you have different ideas of the perfect mate. You can say you want someone of a certain height, hair color, and body build. They basically teach us this when we sort through profiles on dating sites. I made my list when I was in my 30s and there were a lot of qualities that were more important than others. My list was short, but I made sure to highlight the important values I was looking for in a person. Religion, politics, family values, and learning to love my dry sense of humor were all included.
So here is what happened after I wrote the list. Once I finished, it sat in the notebook. Every year I have a new notebook where I write business ideas and lists. It is currently somewhere in my closet in a box. I met my now fiancé a year later after making the list… I didn't realize until I was in Paris back in October that the spot where my fiancé asked me to be exclusive a few years earlier was less than 50 ft from the café I wrote the list on the very same street! It could totally be a coincidence. We were newly engaged in Paris when my friend invited us to have dinner at her family's restaurant which was again just feet from the café where I made the list.
Happily Ever After?
We will never know if the list had anything to do with manifesting my fiancé or bringing love into my life. I do think that having a clear picture of what is important in your partner will help you when you do find love.
In case you were curious, my fiancé covered everything on the list except for one… I had just gotten out of a relationship where my boyfriend hid us and he didn't want our relationship to be "public". When it came to the list, I wanted the opposite and I wrote on my list that he had to be ok with being shared on the blog. This is where we compromised my fiancé has no desire to be on the blog, I think that is perfectly fine with me.