When I first started the blog, the concept was, "how to bring a little bit of Paris into your everyday life." After traveling and staying in Paris for months at a time, I finally moved back to Chicago full-time. I was homesick for Paris, the blog was my solution to keep Paris in my life. Now I am constantly reading articles I round up for you on Sundays, which helps me stay connected to the city when I am gone. I still travel back to Paris a few times a year, but if you can't make it as often as I do, I hope the blog brings Paris to you. This was a reader request and I was so happy that a good amount of you was asking for this. Here are 25 French Brands that you can buy in the US that will bring Paris to you.
* This post was originally written in the early stages of the blog and has recently been updated for new French brands I have discovered and new brands that are available in the US.  If there are any favorites I am missing, post them below and share them with the community.
This was a reader request and I was so happy that a good amount of you was asking for this. Here are 25 French Brands that you can buy in the US that will bring Paris to you.
25 French Brands You can Buy in the US
Fashion Brands
The classic French stripes of Saint James are a wardrobe staple. I have one hanging in my closet from a few years ago that I purchased in Paris that I still wear. There are many stores around Paris and if you find yourself in Soho you can shop at the NYC location. You can always purchase online and they make great gifts. This is the classic long-sleeved version.
They also have this super cute side button sweater for the colder months.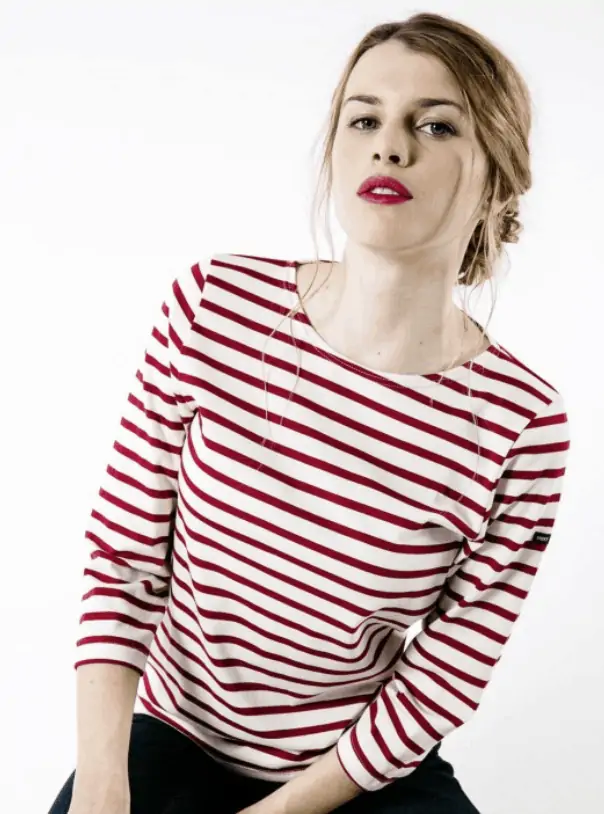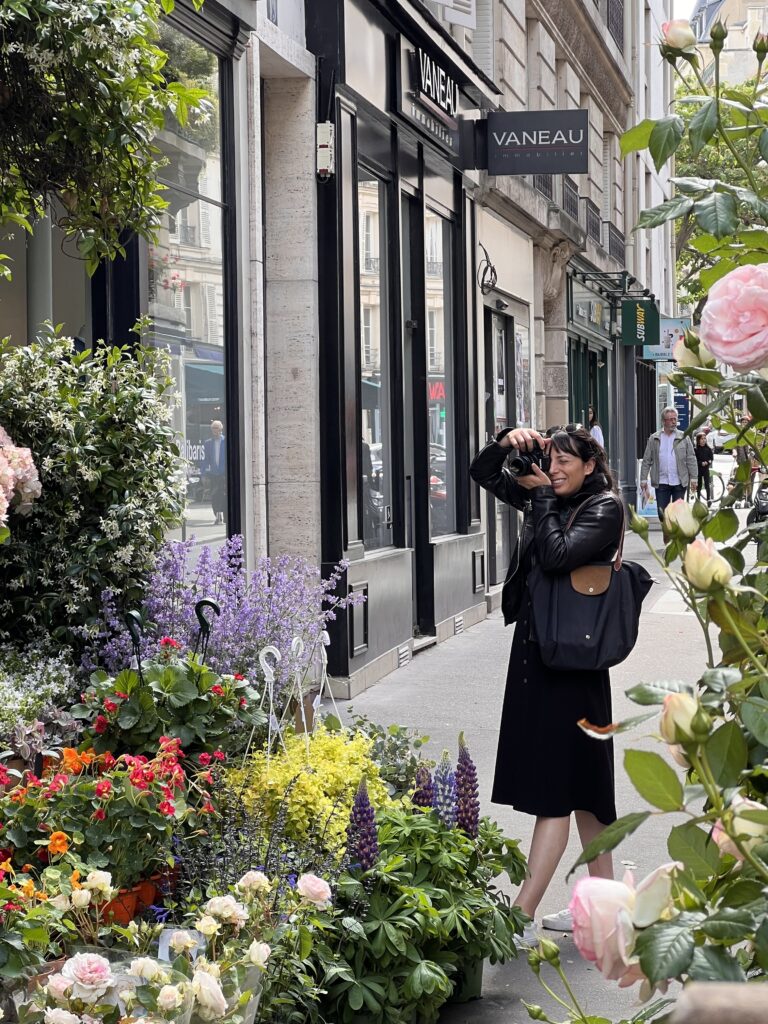 My first Longchamp was during my first trip to Paris in college. I was so excited to go into the store and pick out the perfect color. I have bought more Longchamp bags over the last 15 years than I care to admit. I have mini, small, large, and travel sizes. Clearly, I love the brand. These bags are perfect for travel, I love adding these bags as a carry-on, I own a camel and a navy one in the large weekender size. My sister has one too!
One of my favorite features about these bags is they fold up so easily. I throw one into my suitcase for Paris and I can use it on my trip when I am out and about. It is so lightweight and you don't have to worry about it getting wet because it is nylon.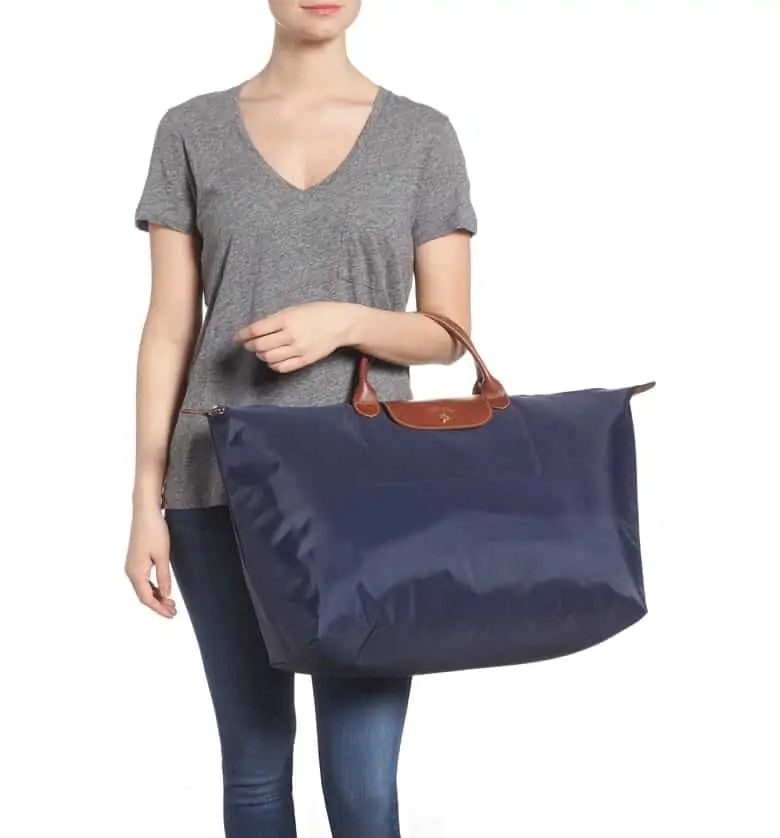 Sézane first started as an online retailer in Paris which then grew to L'Appartement, the first concept store. There are now locations in Paris, London, and NYC. The brand is a whole lifestyle from fashion, shoes, and home décor. I have visited both the store in Paris and NYC and purchased so many things that I love and wear on repeat. Each month, a new collection is released. The styles are limited and go very quickly. You can sign up for their emails or get the app for notifications when new collections are about to launch. The Gaspard sweater is one of the blog's best sellers. For questions on sizing, you can check out this blog post with more details.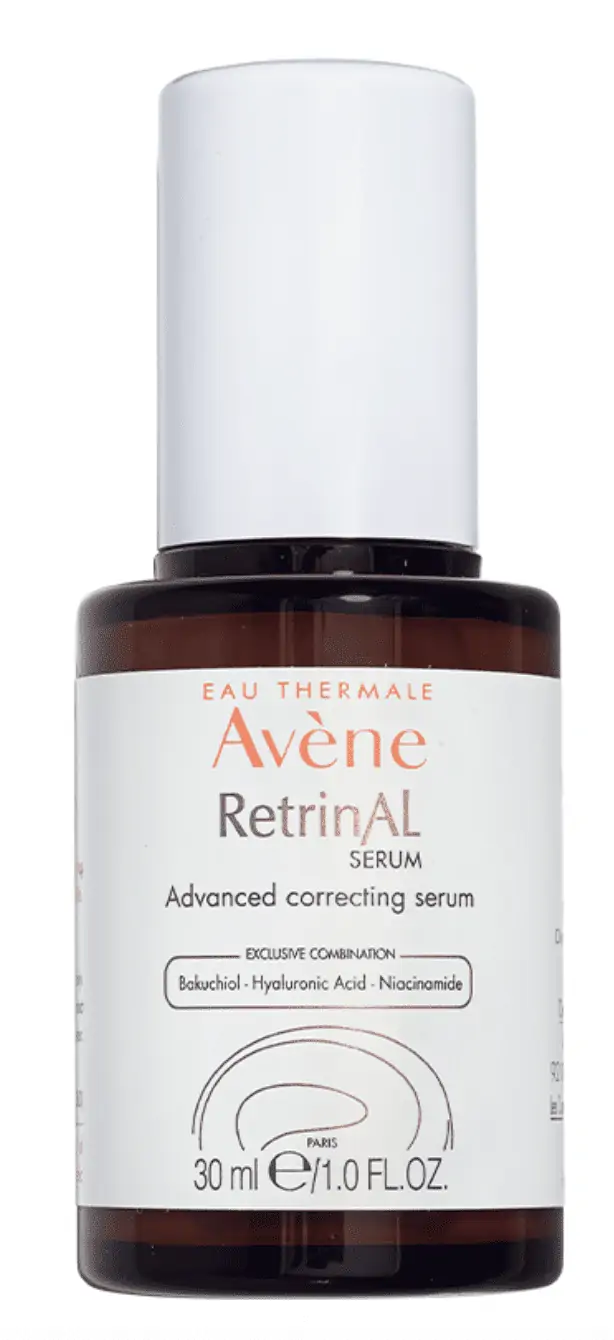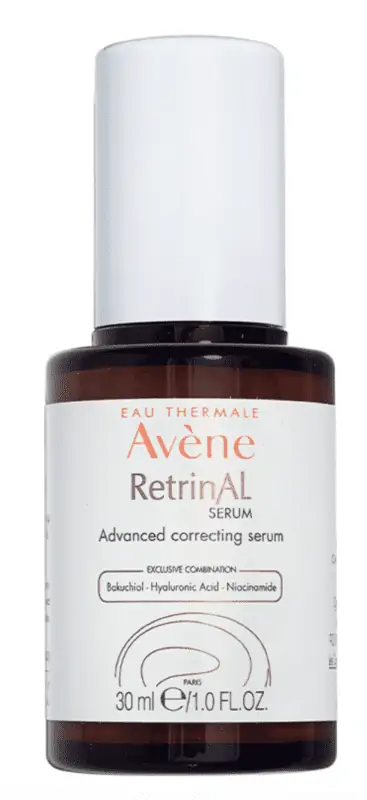 The basis of this French brand is its thermal water which is found in their beauty and skincare products. You will find this in French pharmacies all over and it is affordable. I currently use their RetrinAL and love their mineral sunscreen. Definitely stock up on this if you can squeeze it in your bag home from France.
Chantelle is available at Nordstrom Lingerie is a key part of a French Girl's wardrobe. What I love about Chantelle in particular is that it is made for so many sizes and shapes. This is one of the few brands I have seen that is size inclusive for bras. The price point is around $60-$90 for a bra depending on the style. You can see ideas on how to Frenchify Your Lingerie here for more brands and ideas.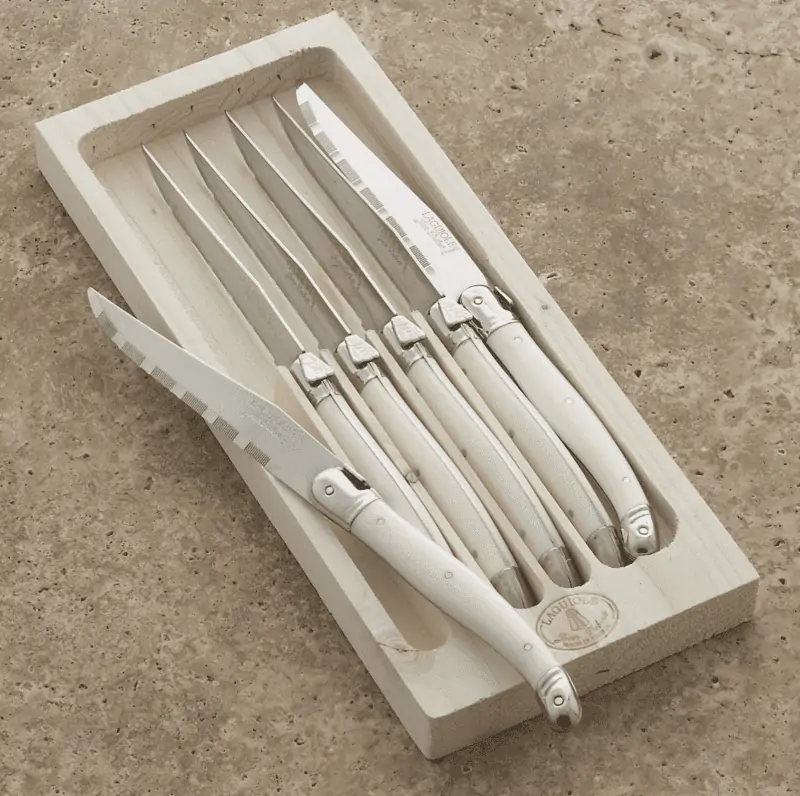 Laguiole is a brand you will find all over France at markets and at restaurants. You will recognize the handles by their signature style. Their knives are probably the most well-known product. I currently own the regular knives and the steak knives made by Laguiole. They also make beautiful flatware sets, bottle openers, and serving pieces.
I had my eye on a pair of Repetto ballerina flats for months. I would walk by the store in the Marais all the time. I got them as a present for my birthday while living in Paris. I absolutely love them! They are delicate so they aren't my walk-all-around Paris kind of shoes. But they are great with a pair of skinny jeans or a dress or skirt. They are expensive but will last a while if you take good care of them.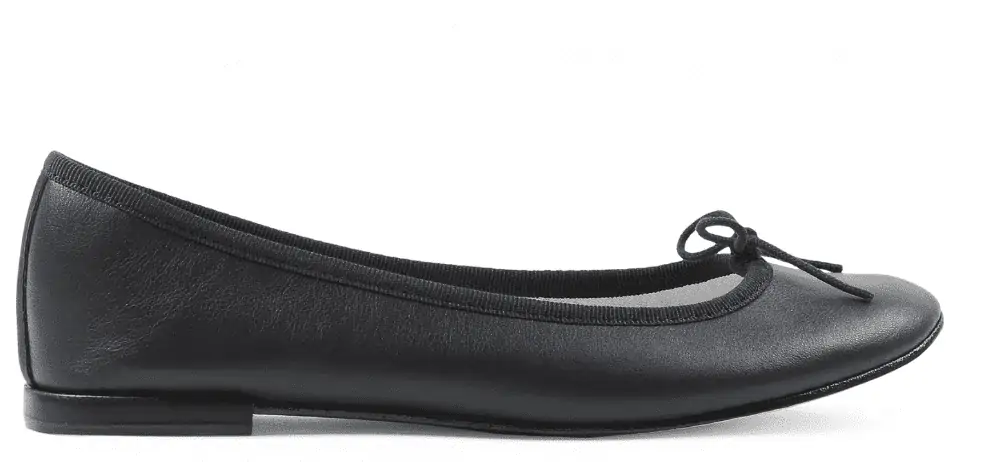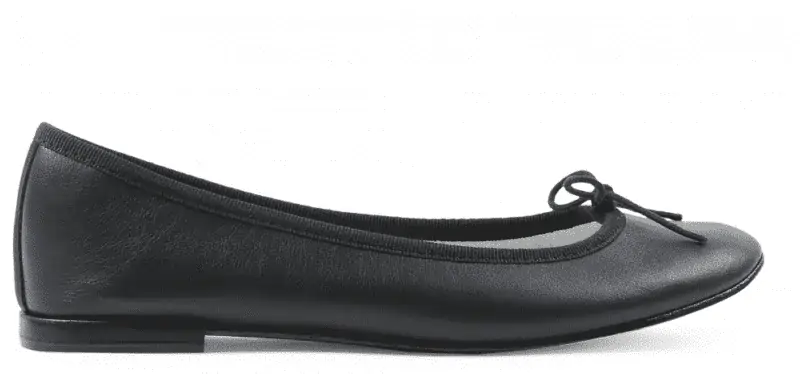 There is a Maje store on Oak Street in Chicago if you want to explore the brand in person. You can shop directly on their site for French Fashion. Their pieces are pricey and investments but I personally love them. They often have sales. You can sign up for their emails for discount alerts. You will see a Maje or Sandro store all over the city of Paris. There are even a few Stock (outlet) Maje stores. You can see all locations on their site here.

 My first Sandro purchase was a wool coat at the end of October. I was convinced I would be warm enough in a leather jacket until the weather broke and I couldn't make it. It was a bit pricey but I found it at a discount and 5 years later I still wear it and love it. There is a Sandro Stock (Outlet) in the Marais on rue de Sévigné if you have the chance, I highly recommend a visit. You can still purchase Sandro here in the States at retailers such as Nordstrom and Bloomingdales. The pieces are investment pieces so don't be put off by the price.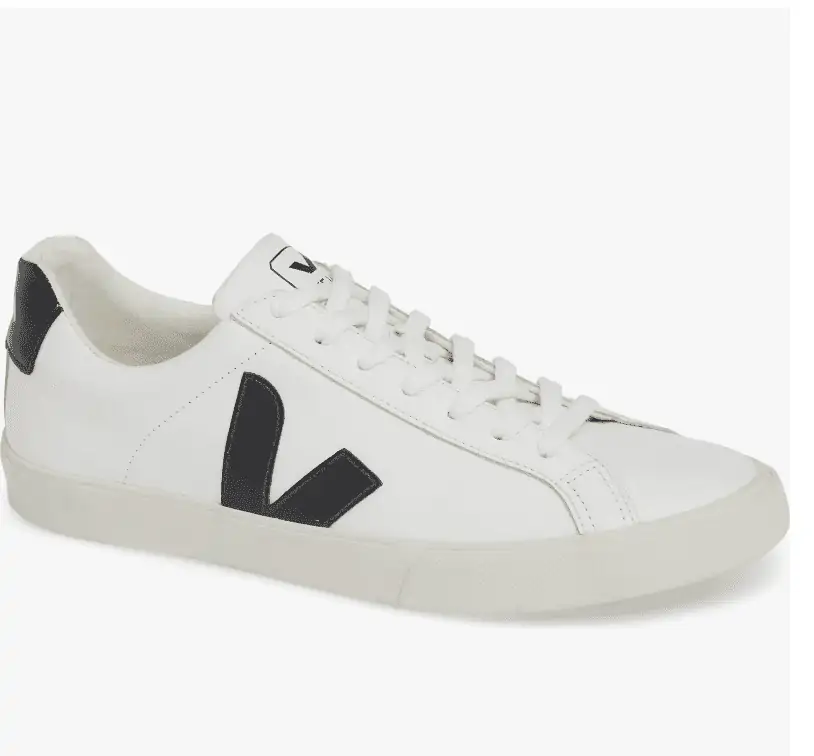 I love that this French brand is sustainably made. These have been on my radar for a while now and I just purchased my first pair of Vejas in size 8. I needed a new pair of sneakers that were an upgrade from my Madewell favorites.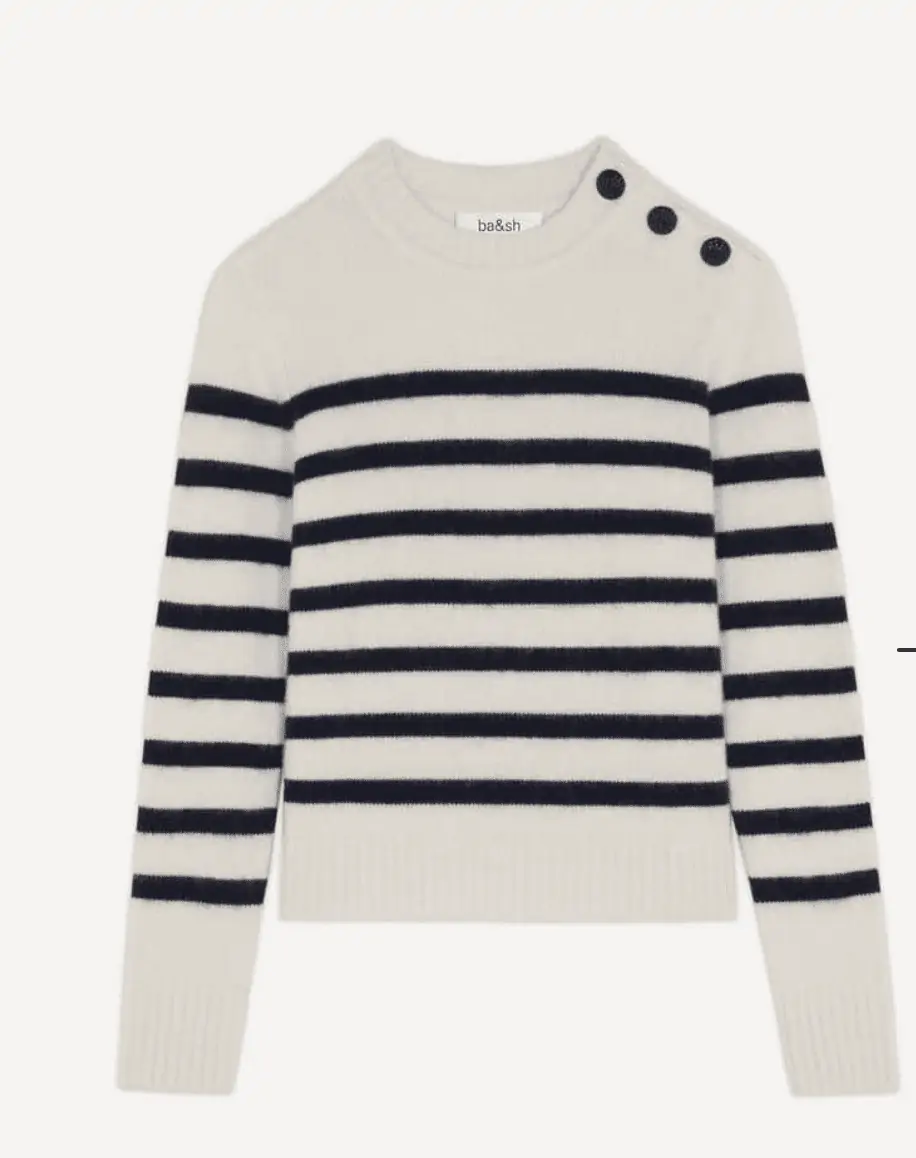 Barbara and Sharon created this French brand for women by women and it shows in their designs and products. You can buy Ba&sh directly on their website or at select retailers like Bloomingdales. I don't own anything from the brand yet so I can't speak to sizing but you can check out recommendations here. 
Polène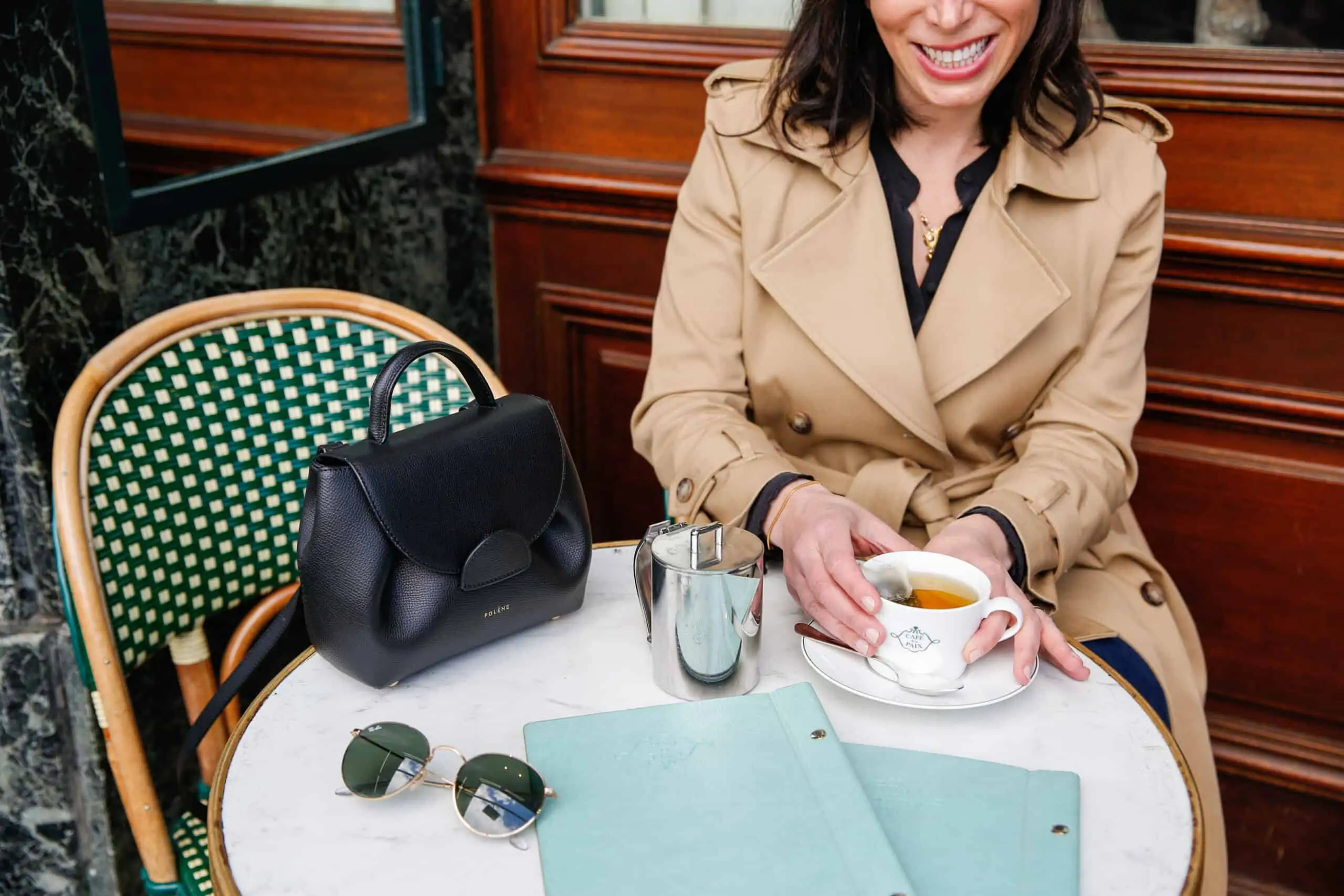 Polène has been on my radar for years and when I finally had the opportunity to get back to Paris, I made a point to get to the store. It was a quick walk from Adèle and Jules and some of the other girls joined me. We all walked out with Polène bags, I got the nano in black. I couldn't love it more. There is a larger size but this one fit my frame best. You can try them on in the store. They have a variety of colors and sizes on display. Once you choose the one you want, they will get you a brand new one from the back.
Sizes and styles come and go quickly. Some girls had to return to the store later in the week to check on a new delivery. There is an NYC location and a San Francisco location in the works. They ship to the US now if you want to shop directly online.
For the Home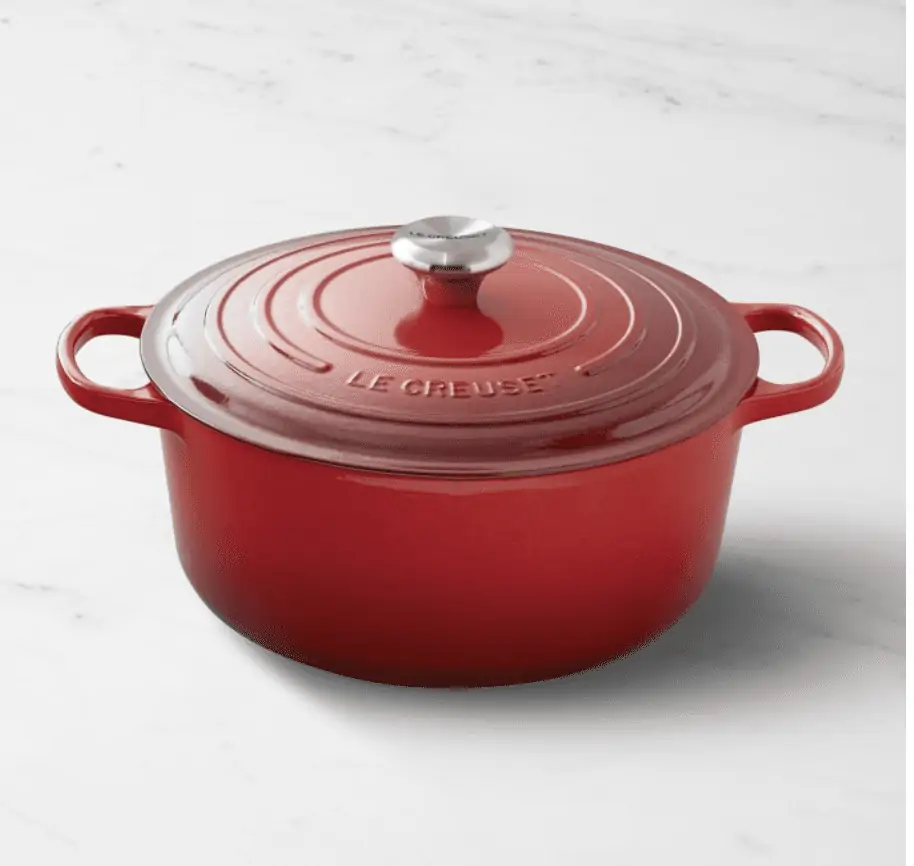 I recently started collecting Le Creuset when I moved in with my fiancé. We have a few pieces we love and use on rotation. You can choose one color and do a constant theme or mix and match colors. I baked enough bread in my Dutch Oven to last a good while back in 2020. The Dutch Oven would be my recommendation for a first-time purchase and build from there. If you aren't sold on Le Creuset just yet, I loved this article with more of the history and process that goes into each piece here. 

Staub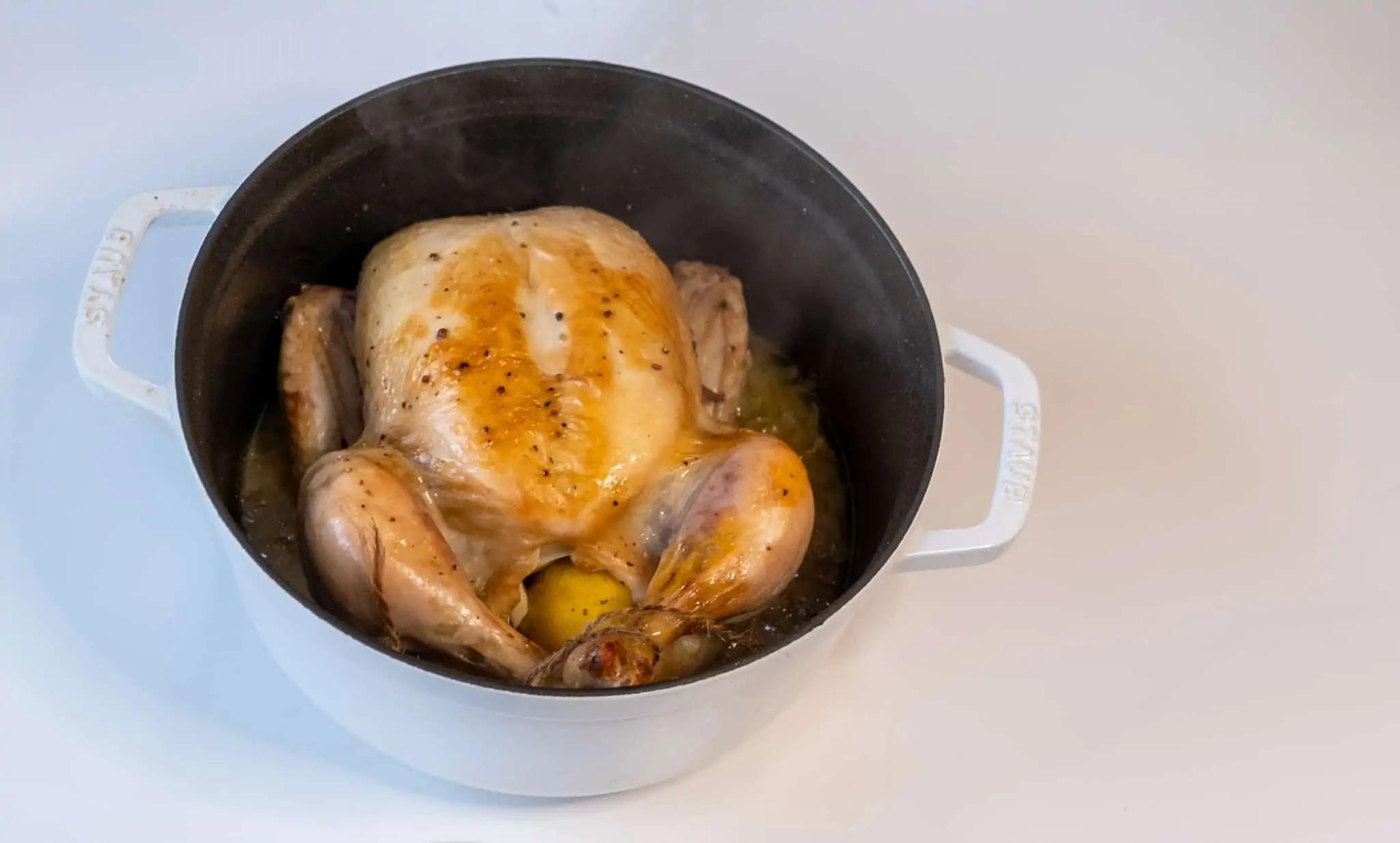 I love my Staub Dutch Oven and I am so happy I purchased it. I have the cast iron one that helps cook meats and lock in the juices. They are all investment pieces but they are built to last a lifetime. I purchased white which I would advise against as it is hard to keep clean. I would love this stacking version as a wedding present.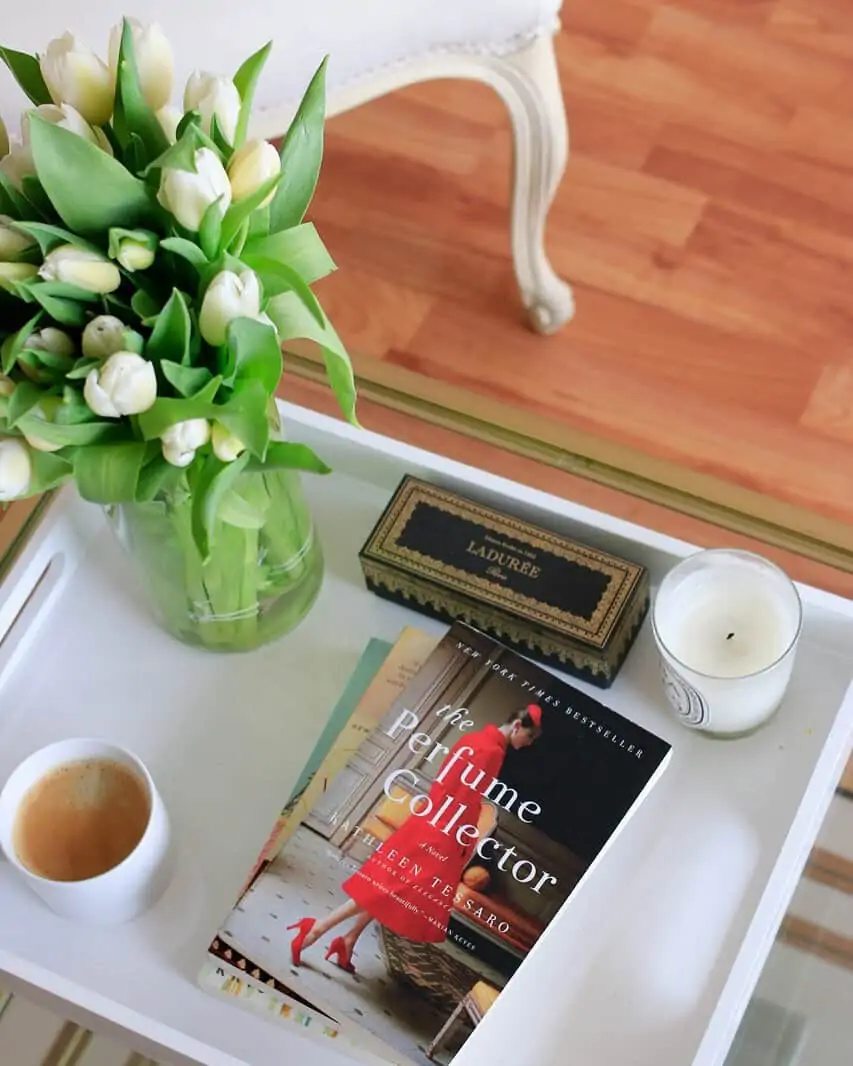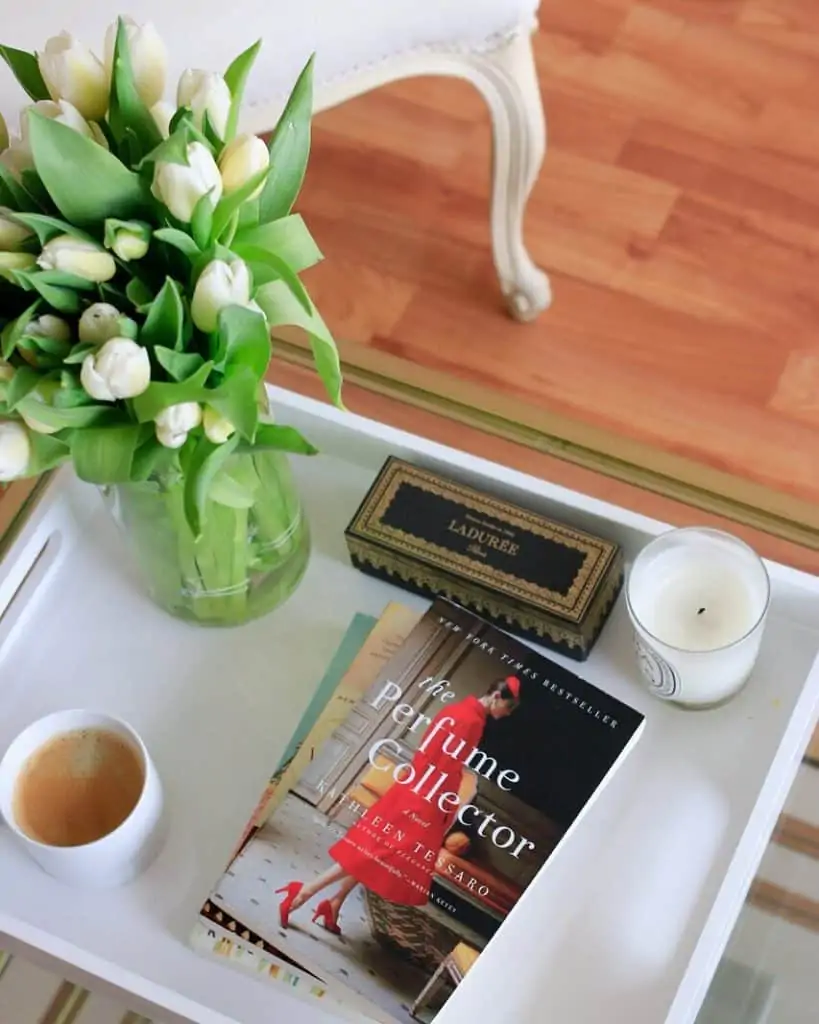 The first addition to my new apartment in Chicago was a Diptyque candle, the scent was Baies. Since then, I now own about 5 different Diptyque candles. They are all around the apartment from the coffee table, bathroom, end table, and entry. I personally love the Figue and Rose scents the best. These candles are a bit on the pricier side than normal candles but they last forever and their fragrance is beautiful. You can easily reuse the glass container to hold makeup brushes and other small collectibles. They make a great gift too! I just got the Tuberose candle in the mail from a client and it was such a sweet surprise. The original store is on St Germain de Près in Paris. Make sure you stop by in Paris if you are close by.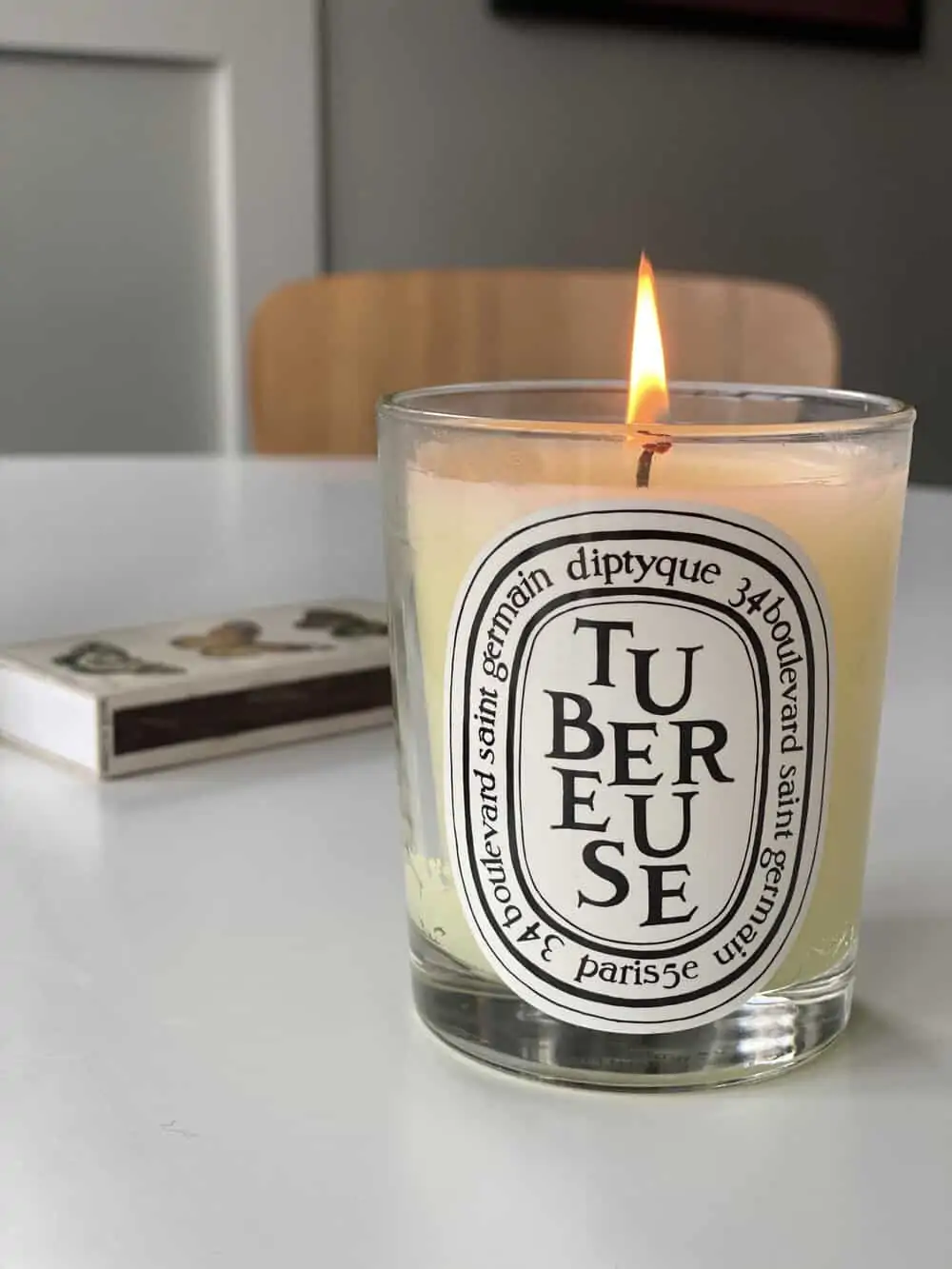 They do limited edition candles including the city candles, holiday, and special edition Paris candles.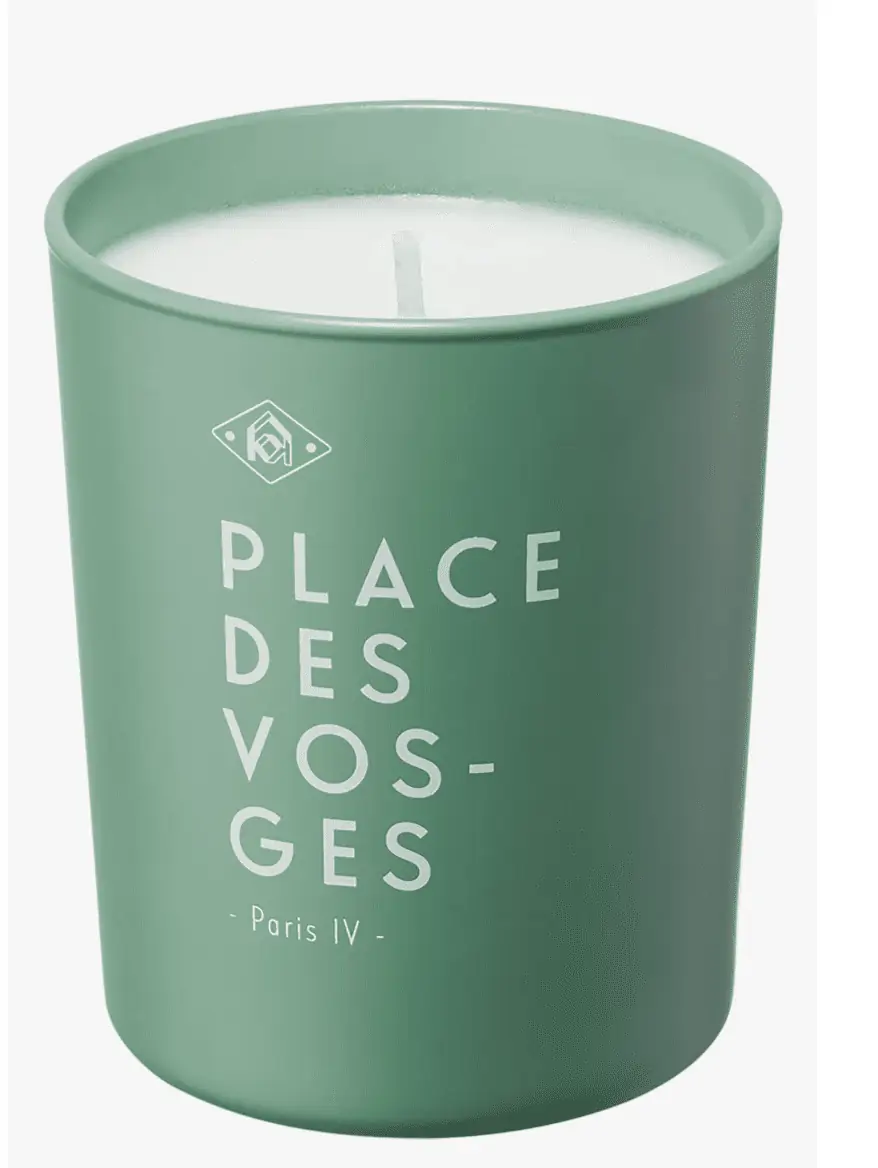 Kerzon
is another French candle brand you can buy in the US. They are known for their candles that are named after different parts of Paris and have different scents. I have the
Place des Vosges candle
that I got from Nordstrom. They sell quickly and they are hard to keep in stock.
Keep an eye on Nordstrom
if you want to purchase one. You can also buy the candles directly from the
Kerzon website
. I have the new Eiffel Tower candle that was sent to me as a surprise gift from the brand.
French Brands You Can Buy in the US
I discovered Compagnie de Provence in Paris a few years back. Their bottles and branding are beautiful but also their scents are lovely for the home. I purchased a set of these at the Nordstrom Anniversary Sale and I already want backups when these finish. It is a simple way to add an upgrade to your kitchen or guest bathroom. I am currently loving the Rose scent right now.  
Beauty
Klorane is the brand behind the cult favorite dry shampoo. You can find this brand available at just about every French Pharmacie. I use the Mango shampoo and conditioner and love it. It smells amazing and works really well with my hair. I have always found the pollution and water to kill my hair while visiting Paris. Staying loyal to Klorane and only washing/conditioning my hair a few times a week really made a difference. I would love to try some of the other scents like Peony which sounds amazing. I also love their eye patches for puffy eyes before or after traveling and their toner.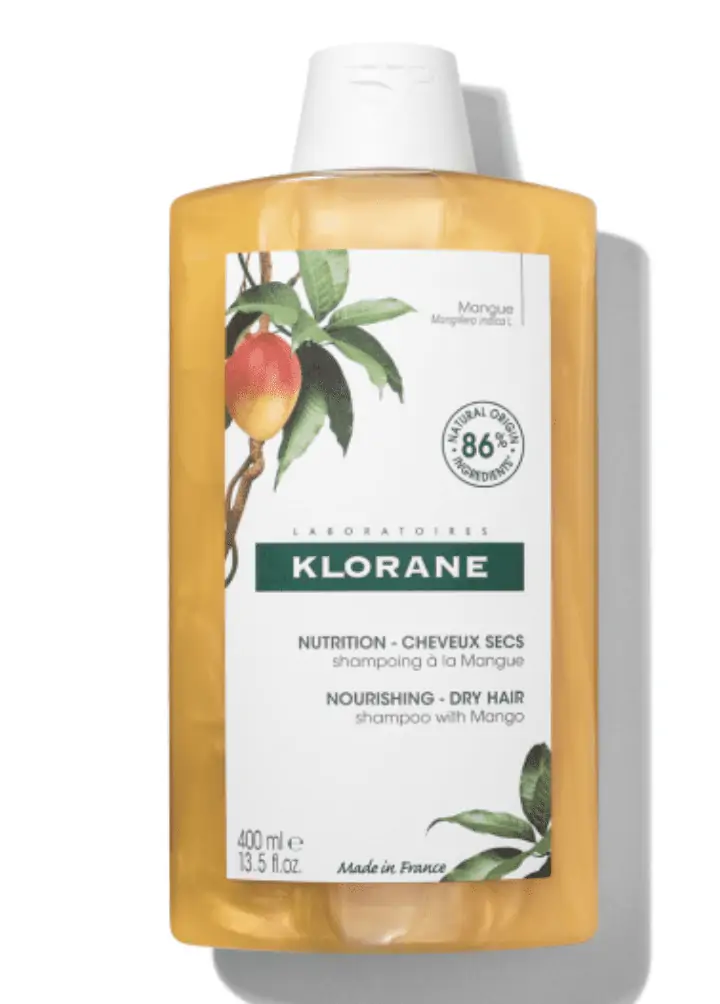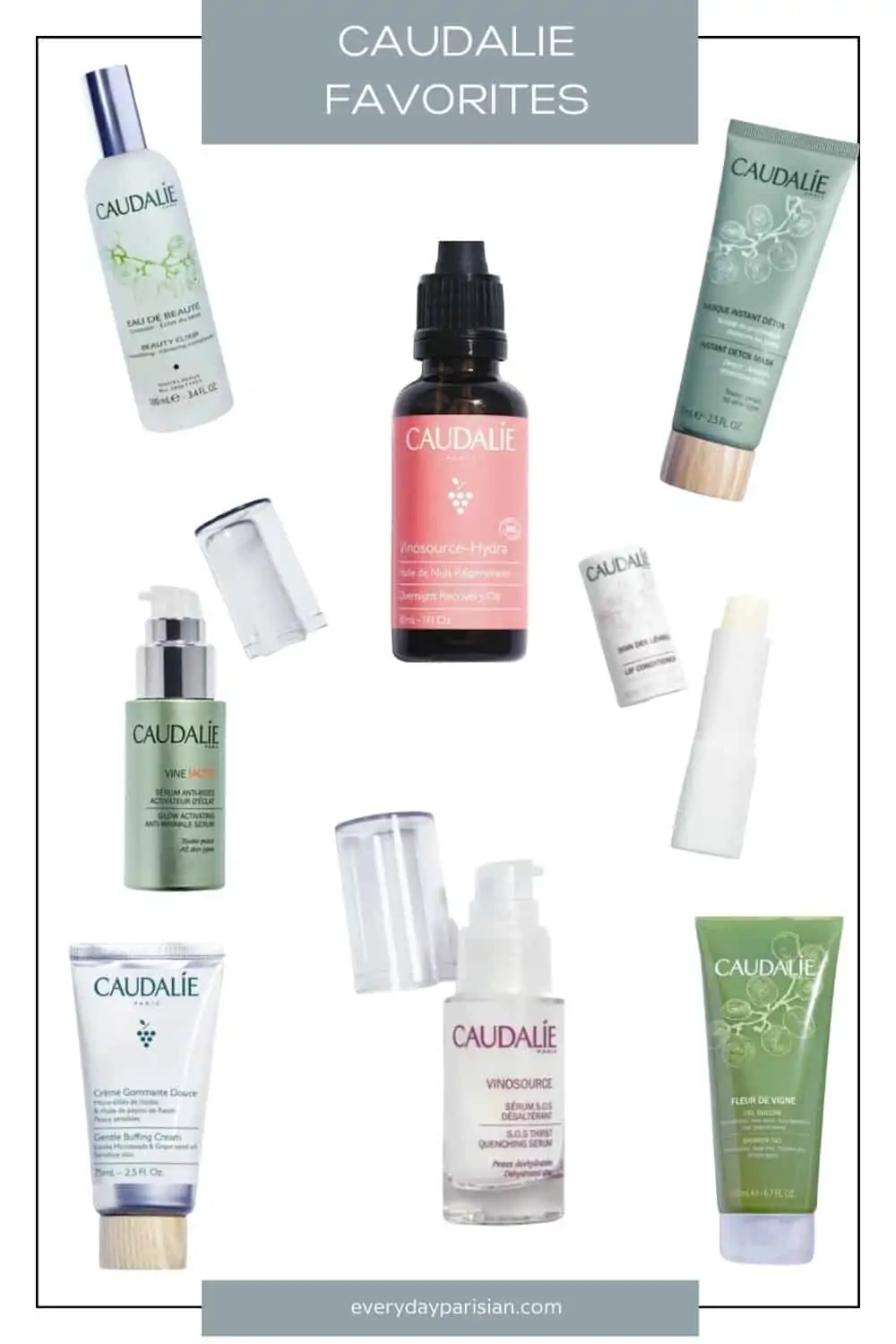 I am all about good skincare. Caudalie is one of my favorite French brands. Their instant detox mask is a favorite of mine and one of the brand's best sellers. It fills about half of my bathroom shelves and I can't live without their lip balm, I have one in each bag. If you have the chance to get a facial at Caudalie, I highly recommend it! I love that their products are all-natural and it is an approachable price point.
Petit Marseillais is a Bath and Body brand that can easily be found in Monoprix (French Target) or a Grocery Store. I purchase it as my body wash ( lavender or vanilla) and my hand soap as soon as I arrive in Paris after checking into an apartment rental. The prices are reasonable under $8 and the scents are great and smell so fresh. I used to bring it home in my suitcase and they just recently started selling in the US via Amazon and Target.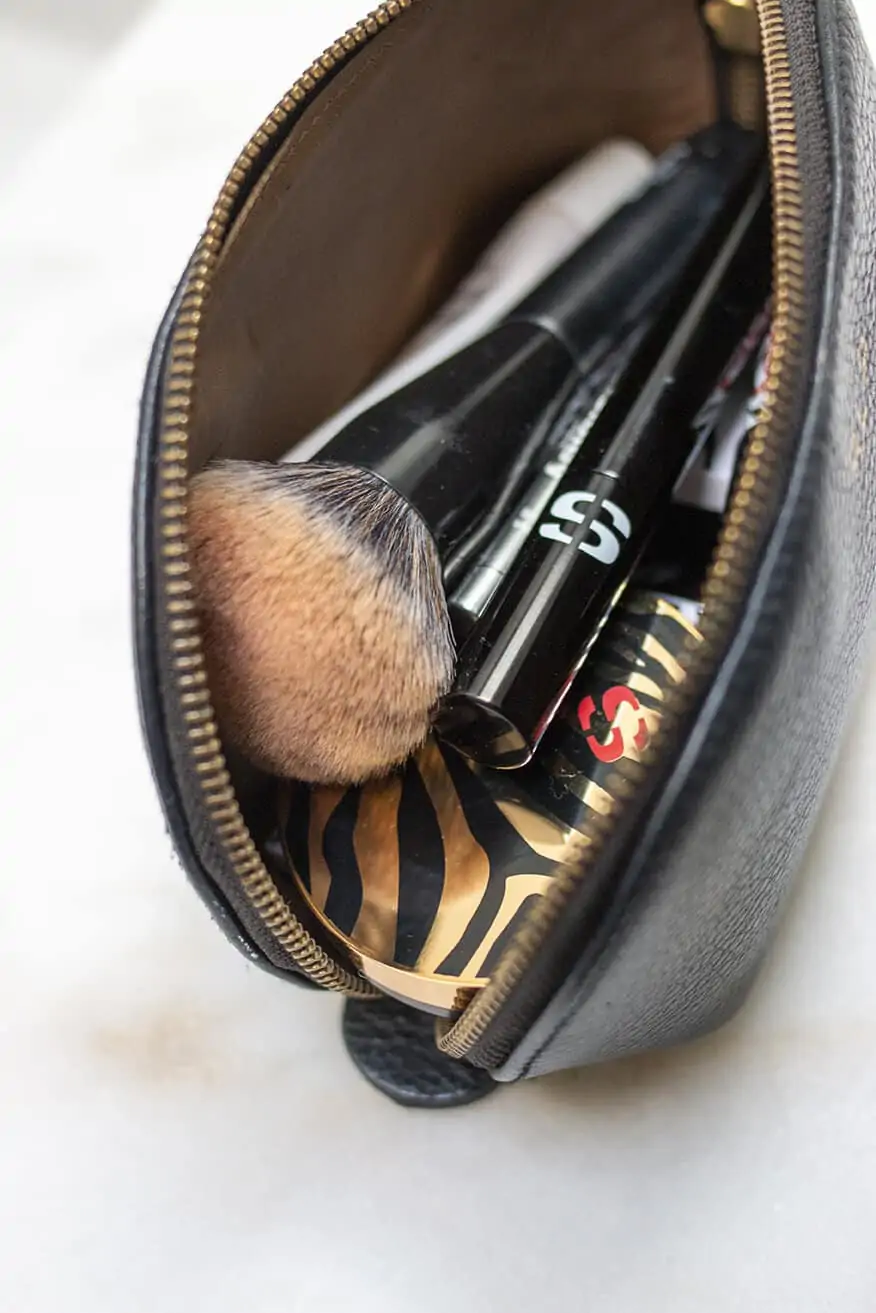 It is no secret that Sisley is one of my favorite skincare and makeup brands. I use it daily for my cleanser, masks, and mascara. A little goes a long way and I have seen great results. Favorite products include their so intense mascara, their Sisley Hair Rituel serum, exfoliating mask, and eye mask (I never fly without it) I love their lipstick twists too!
For the Kids
I first found out about Petit Bateau when I was studying abroad in college. I used to buy their t-shirts for crazy low prices and loved them. I actually bought the kid's sizes but just on the very larger end. They worked out great! Now that I have a niece and nephew and friends with babies this is a great gift! I love the soft cotton and classic French style. There is a Petit Bateau in every arrondissement in Paris. It feels like they are Starbucks in the US just about everywhere you look. They have great Sales so if you are in France make sure to pop in and visit. They do offer some Petit Bateau on the Saks website but the best offerings are on Amazon.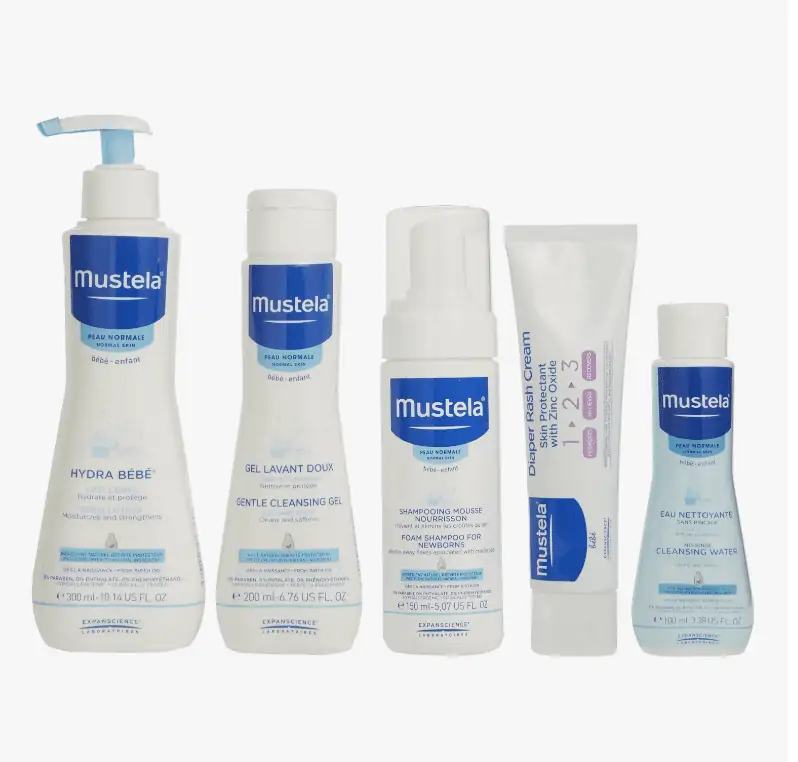 Mustela has always been my go-to baby gift for friends and family that have new kids. It is something fun and different to bring to a baby shower or send to a new mom. The products are made in France from natural ingredients. The lotion smells so good and it was fun to bring something home from Paris for the kids. You can find this available directly from their website or on Nordstrom, Amazon, and Target.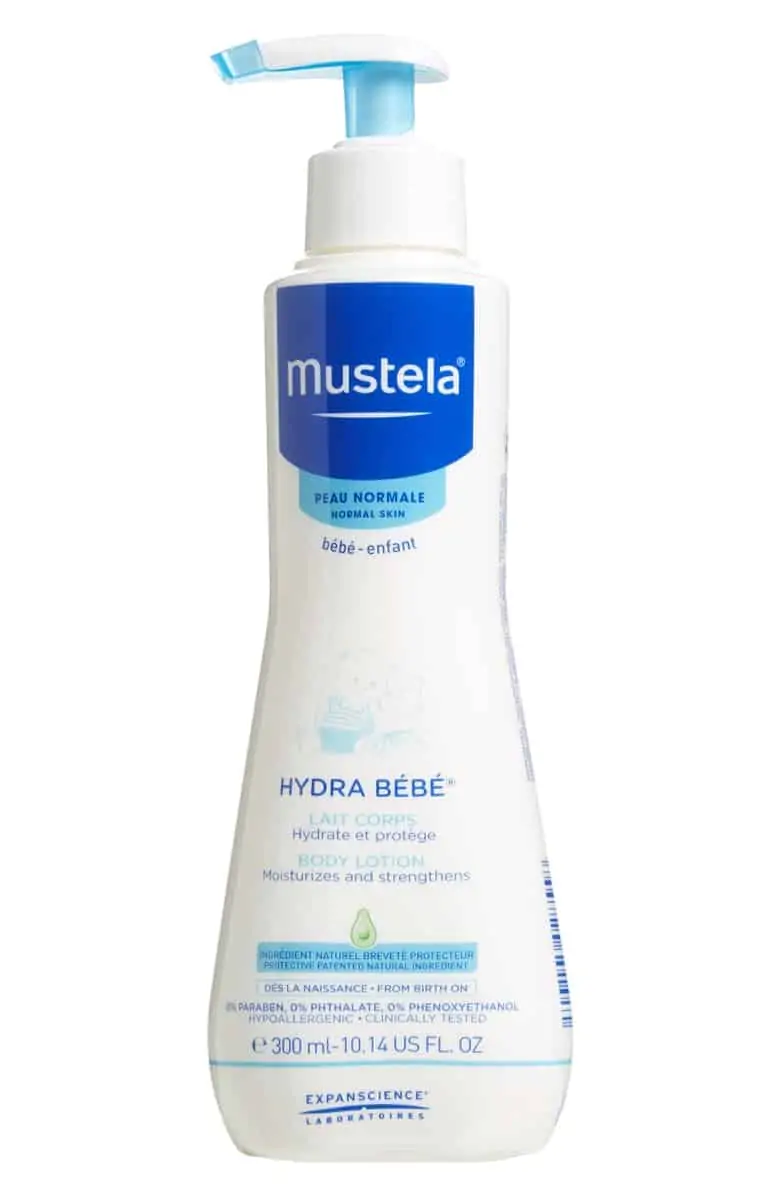 Sophie the Giraffe has become popular for teething babies in the states over the past couple of years. I picked up one for Emma at the grocery before she was born. It was pretty inexpensive. You can buy them online at Nordstrom, Pottery Barn Kids, and Amazon. Sophie now has other toys and books as the brand has extended. The original Sophie was started in Paris over 50 years ago.
A Taste of Paris
When it comes to the colder months, I always start my day with a hot cup of tea and make a pot in the afternoon. I love Mariage Frères tea and usually pick up some when I am in Paris. If you can't make it to Paris, my friends at POSH sell it. You can also buy at Neiman Marcus and Amazon. I love the Marco Polo Rouge and the fruity green teas like this one.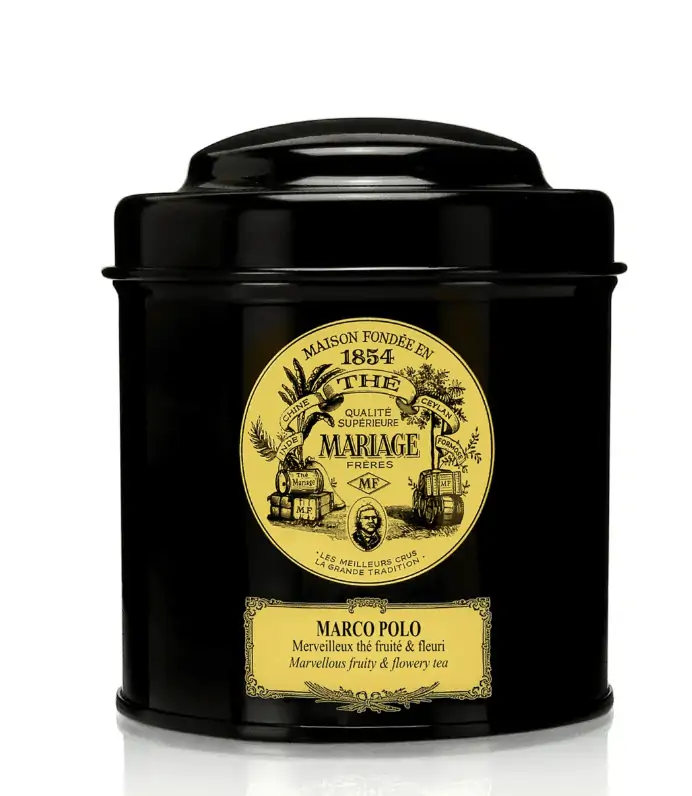 I love a good praliné chocolate. Maison du Chocolat is a great French classic brand that makes a great gift for you or something to bring home. They do have a location at CDG Charles de Gaule airport if you need to grab a box last minute. I prefer dark over light chocolates. They also have a fun advent calendar they put out every year.
You are probably familiar with this brand from your local grocery store. Did you know it is French? You can find it in just about any grocery in France in a variety of flavors. They have some fun seasonal flavors and an advent calendar that comes out each holiday. The advent calendar is a lot of fun and sells out quickly! I have the apricot and strawberry flavors in my fridge now. The jars can be reused to repurpose in your fridge for other things like salad dressings or spreads.
*This post does include affiliate links that help contribute to my coffee and croissant research fund. Merci!