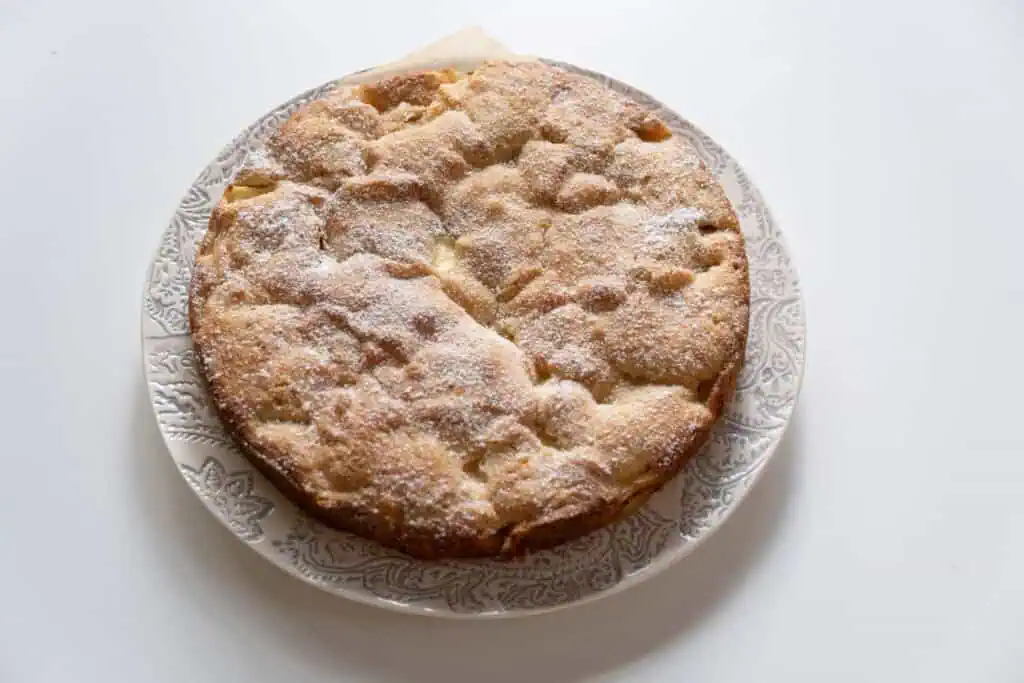 If you are in the mood for Fall, this is the perfect dessert to help with your surplus of apples. I traditionally go apple picking with my family every Fall. We always end up with so many apples. My sister makes an amazing apple pie. It is my dad's favorite dessert. I don't love baked apples, but this recipe is an exception. It balances a traditional butter cake with apples. The crisp sugar sprinkle on top makes the perfect sweet addition. Don't skip it!
I did take out the rum in this recipe. Rum cake just isn't my favorite and this also made this recipe more family-friendly. (aka kids will love it too!)
This recipe is from Once Upon A Chef. You can access it here.
What You Need to Make French Apple Cake:

I used my Kitchenaid mixer to make things easier. Once I had the foundation of the batter, I folded the apples with a spatula.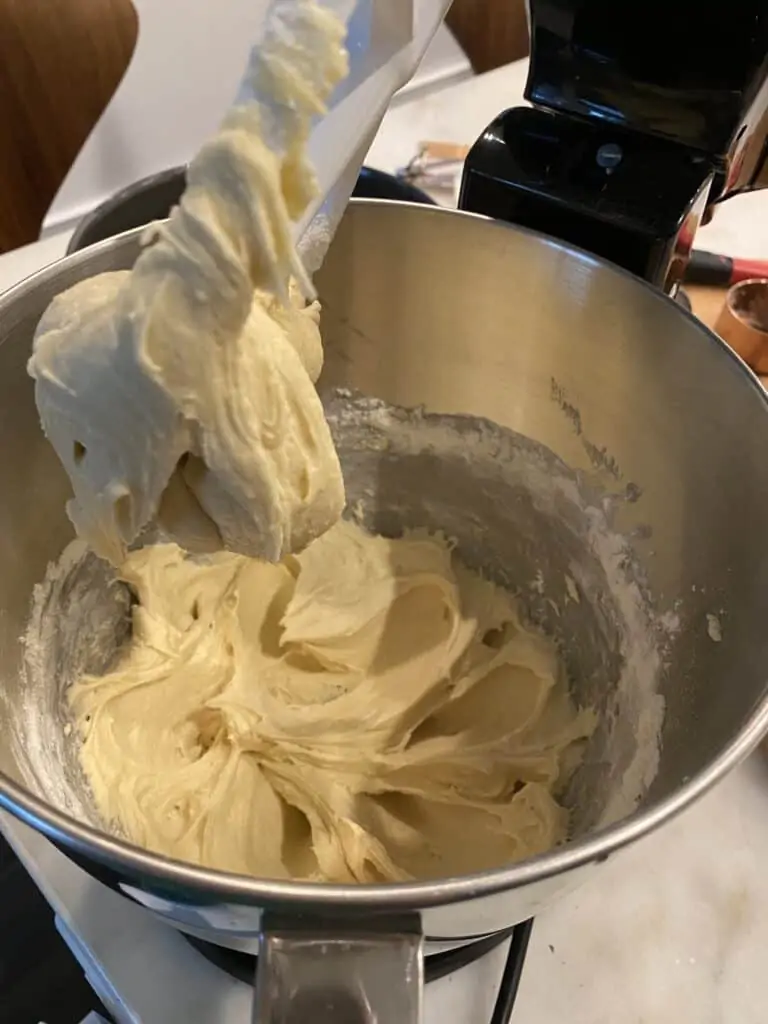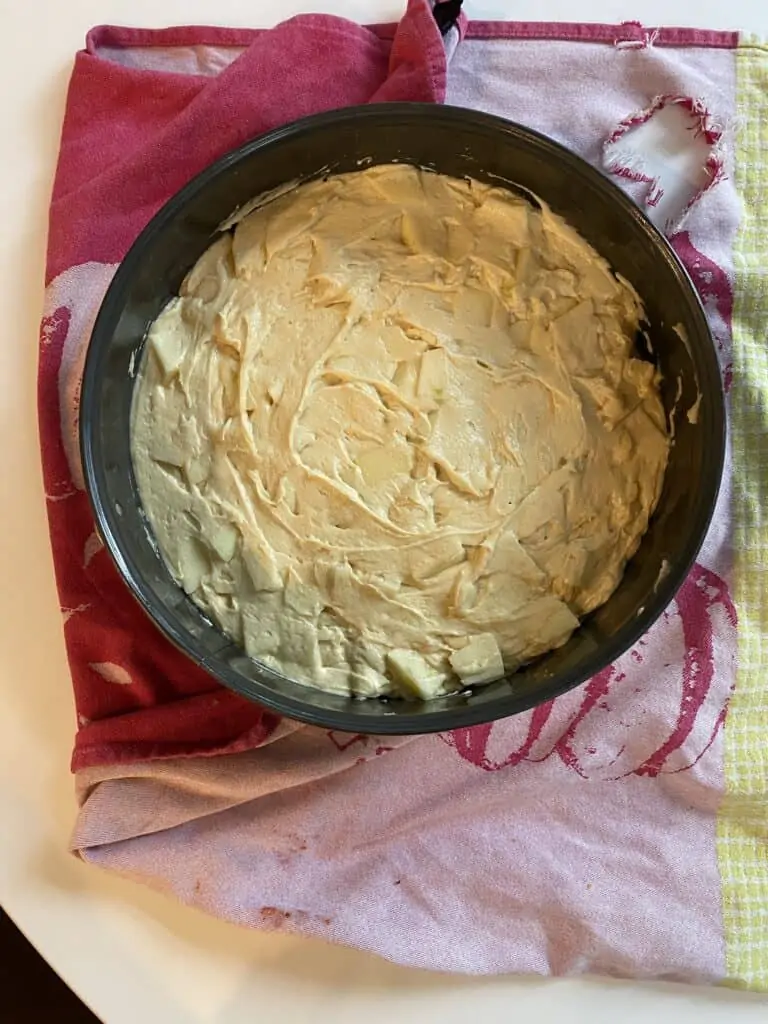 Once you put the ingredients into the pan, you will need to tap out the pan to get the air bubbles out.
You will need a springform pan like this one.
Don't skip out on the sugar sprinkle. It helps balance everything out and you will thank me once you taste it!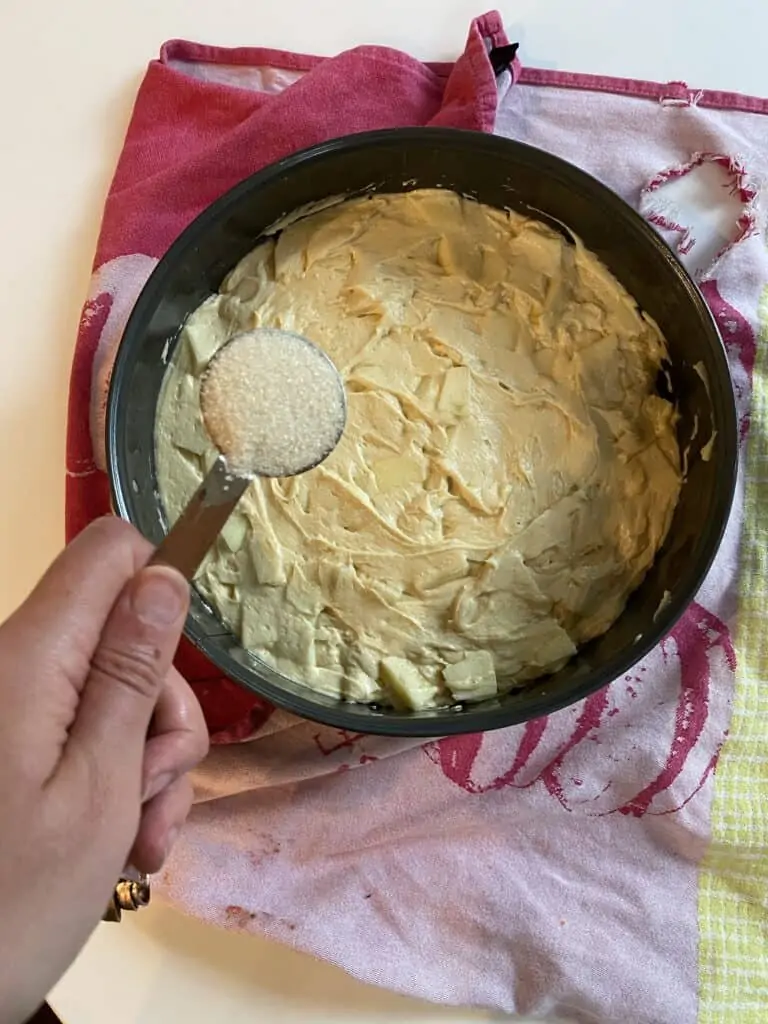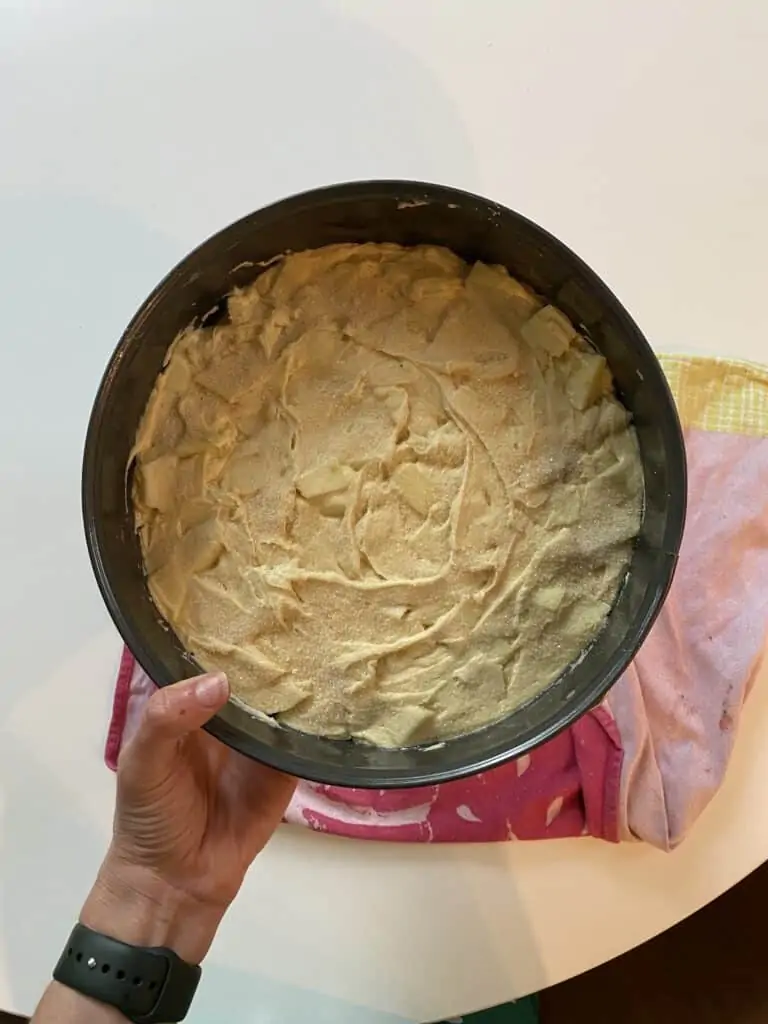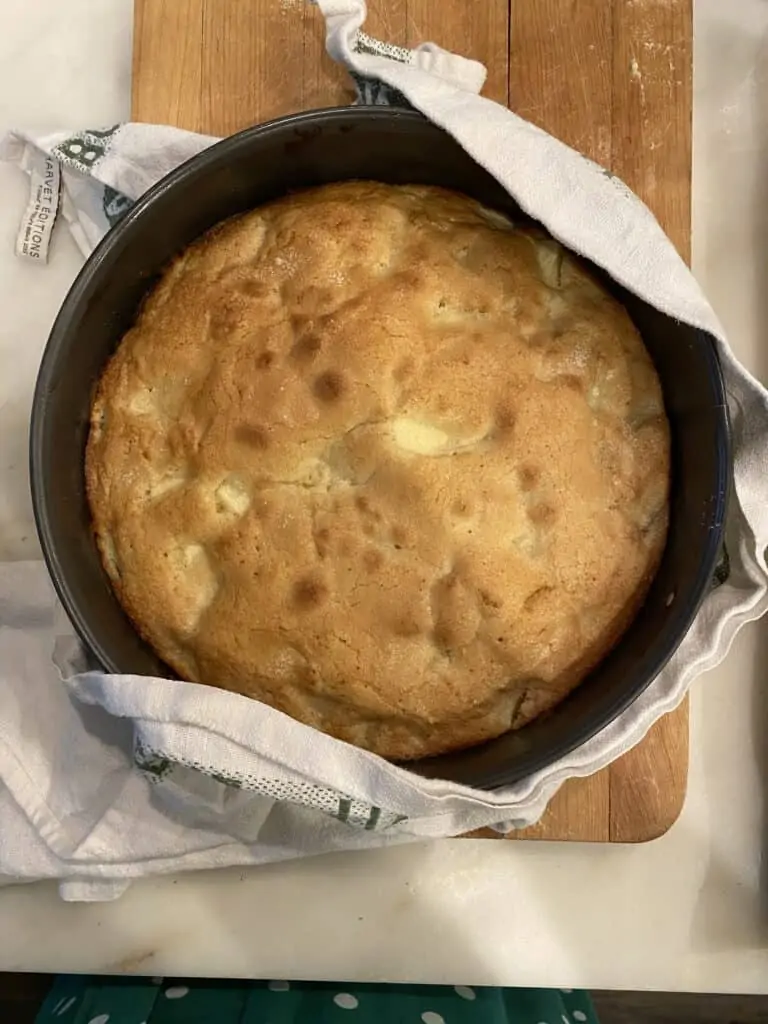 My cake ended up cooking much faster than the recipe says. It all depends on your oven so keep a watchful eye on it in the oven.
I allowed my cake to cool and dusted it with powdered sugar.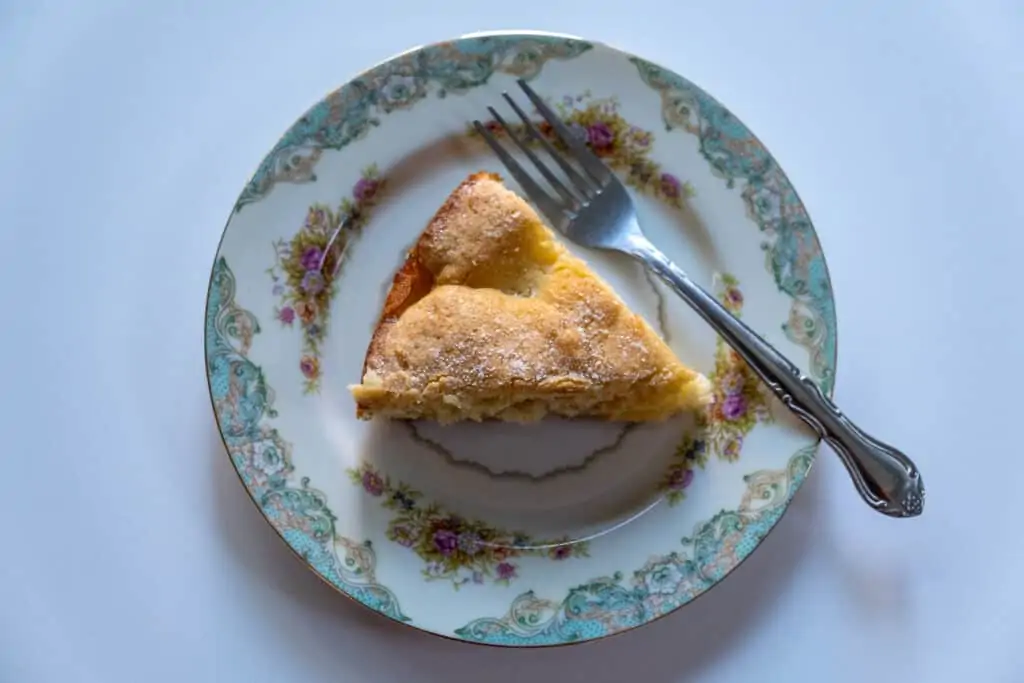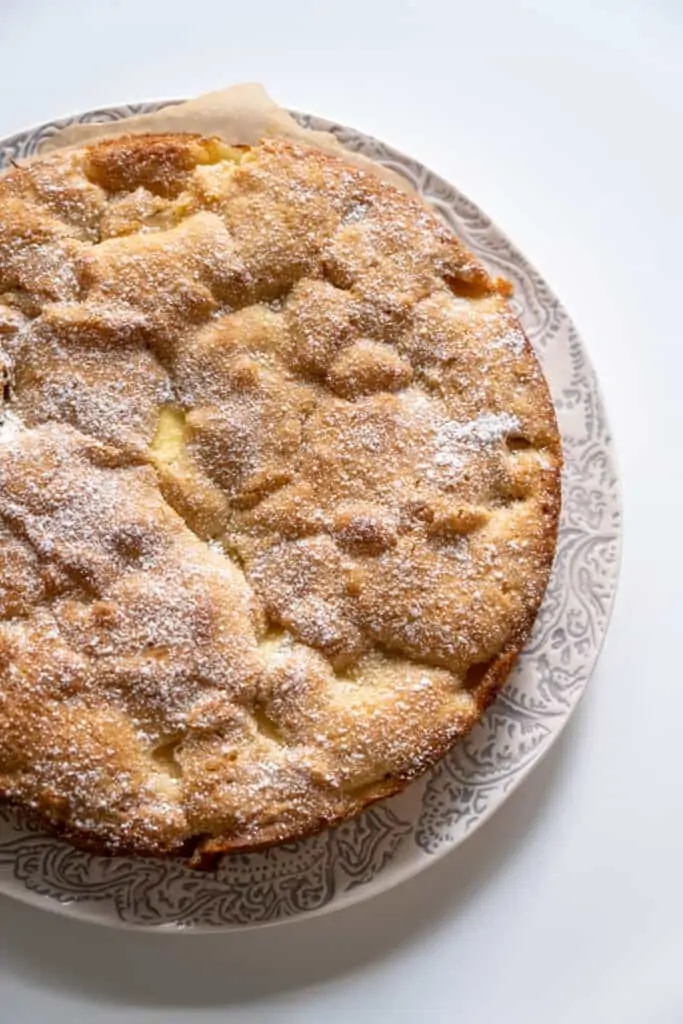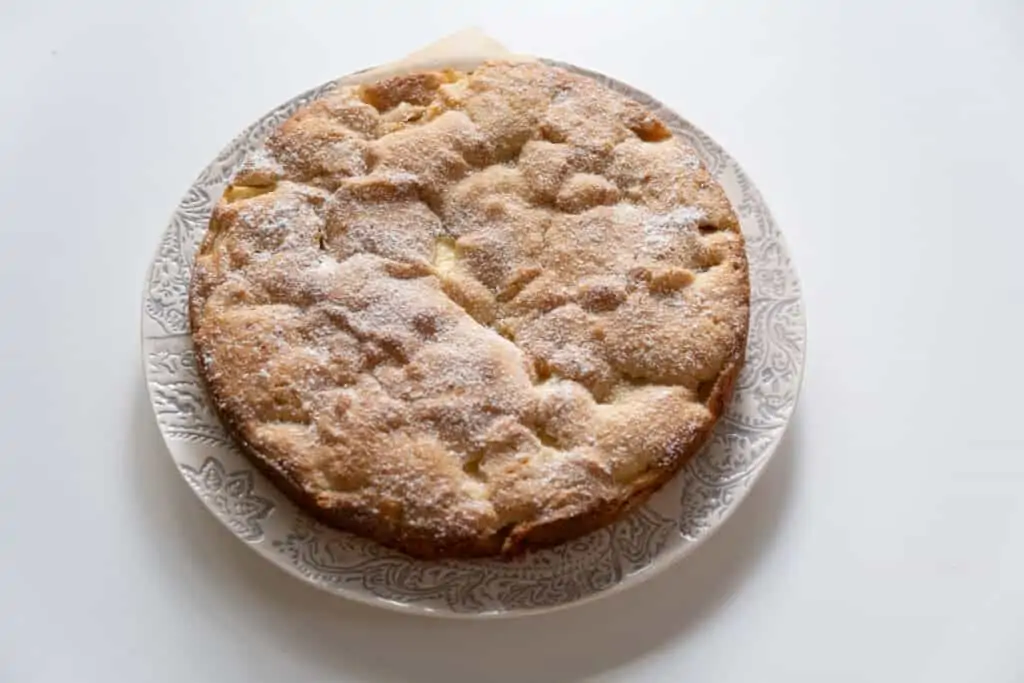 The rain and gloom of the weather washed away and I finally had a little sunshine as the day came to a close. Perfect timing for a finished photo. The cake was so delicious and loved by all I shared it with. You can serve it with vanilla ice cream but I loved it as is.
It made for a perfect morning cake with coffee in the morning.
I hope you loved this recipe! If you make it, please comment and let me know how it turns out in the comments below.
*This post includes affiliate links. I make a small commission off of items purchased through this post. Merci!