Fashion Trends Spotted in Paris
One of my favorite activities in Paris is people-watching. I could sit at an outdoor café and listen to the soundtrack of Paris. The French language, sirens and motorcycles moving by, and the noise of the café dishes being moved around on the tables. I started making a list and posting a few years ago of Paris fashion trends I discovered
This is a lot of fun to see what trends are big in Paris and may be making their way to the US. I also like to think whatever is trending in Paris as a few more years in the US. For instance, over-the-knee boots were still a hot item a few years ago in Paris so it made more sense to invest in a better quality over-the-knee boot than a fast-fashion lower-end item.
The weather was warmer than April but it wasn't quite summer weather. I can't say what they were wearing for the hot weather but we didn't see men in shorts. Women were in dresses and sneakers or skirts and flats.
You can use this post as inspiration on Paris fashion to inspire what to pack and wear and also a little direction on building your wardrobe for the coming year.
Trench coats are still big. You might remember me spotting multiple trench coats and leather coats on my October trip.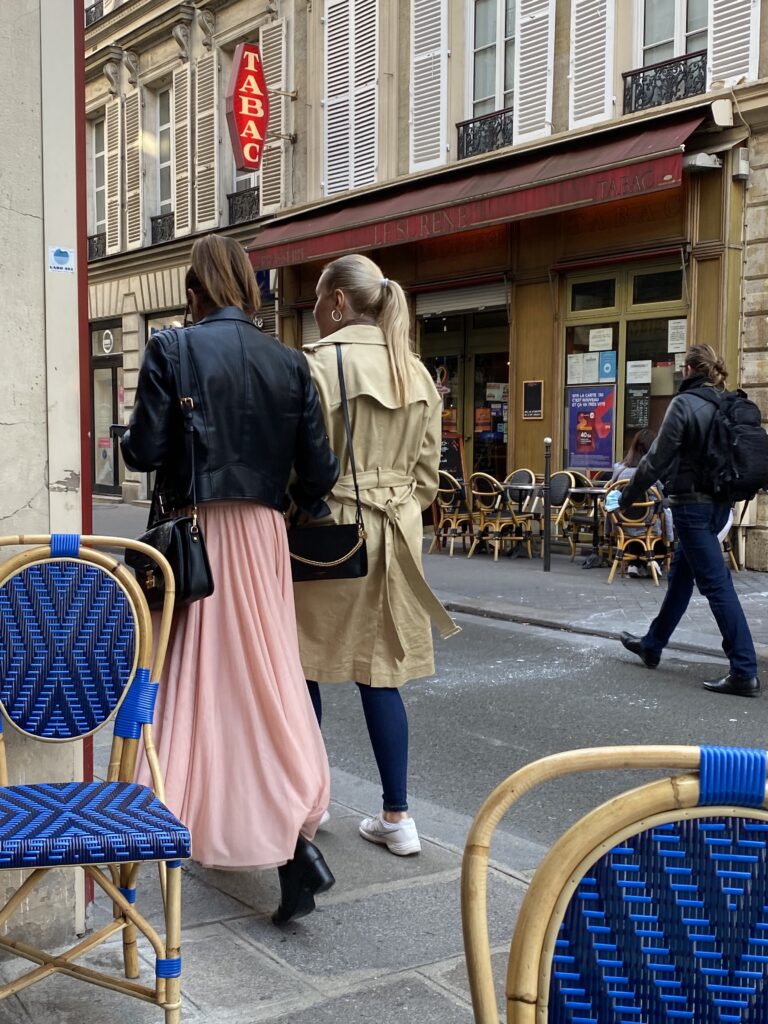 These are part of a French classic wardrobe.
I own this leather coat from Madewell (size Medium) and a trench from Sézane which have been worn in Paris on repeat.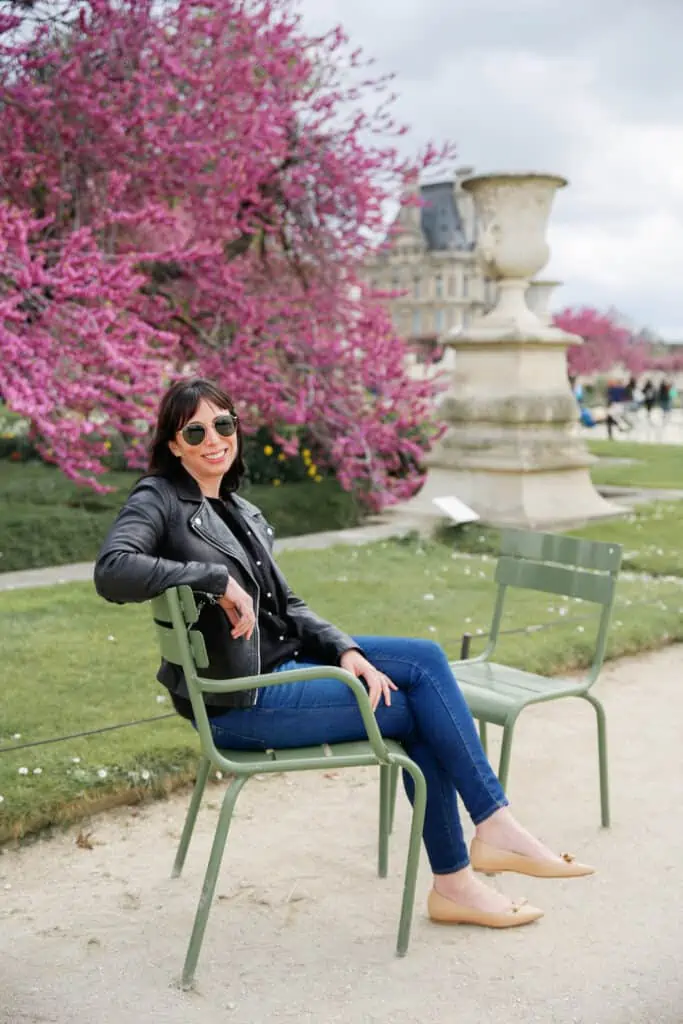 Paris Street Style
I love observing the Paris street style. Pleated Midi Skirts were one of the biggest trends I saw this trip. Every age was wearing them and in all colors.

Ballet flats and loafers are still going strong for footwear along with sneakers. White sneakers and converse were spotted multiple times.


Ankle boots were still big. Remember this was late May and the weather was turning warmer. I saw multiple women wearing black ankle boots.
Crossbody bags
Crossbody bags were also a big trend I spotted. Brown or black leather mostly.

I spotted multiple pant suits for women in white and colors.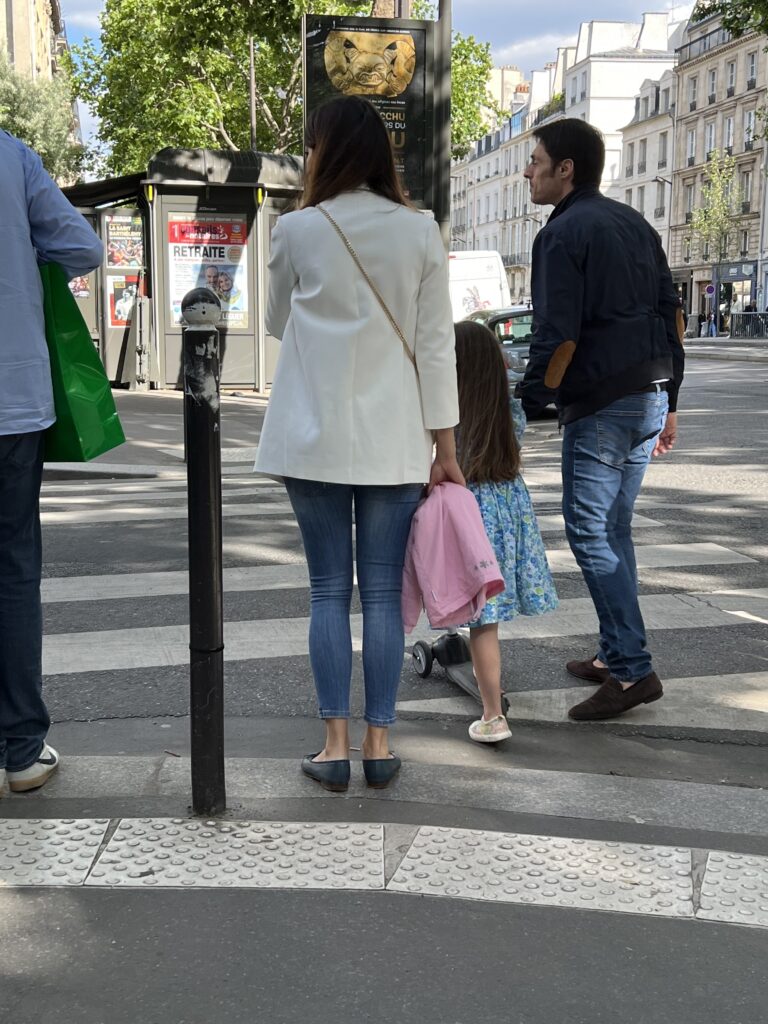 Other Paris fashion trends I spotted:
Oversized button-downs on women
Striped shirts were everywhere on men and women
Bright colors especially in pantsuits/jackets
Cropped jeans/ankle length
Shorter rolled jeans (men were doing this)
Skinny jeans
Birkenstocks (yes, surprisingly)
Paris Fashion Trends For Men:
Sneakers white
Canvas or suede shoes
Leather loafers
Do you have a favorite trend spotted in Paris?
*This post does include affiliate links. I make a small commission off of items purchased through my links. Merci!