All photos of me are by Rebecca Tyler Photography
Boll and Branch Signature Hemmed Sheets
I have been a customer of Boll and Branch for years. I was introduced to the brand by a high school friend and I have been a fan ever since I got my first pair of signature hemmed sheets. They get softer every time you wash them and they are an essential part of my bed. I gifted my brother-in-law and sister a pair last year and they asked for a second set this year because they are just that good.
After a long day, I love nothing more than to crawl into clean sheets. Henri can't resist jumping up for a cuddle before bed. He loves to watch tv in bed with me or sit next to me while I read.
Good bedding is an investment and I have slowly been purchasing items from Boll and Branch year after year. After the signature hemmed sheets came the waffle blanket, then the duvet cover, and pillows. I recently added additional layers to my bed with a quilted comforter. Chicago gets so cold in the winter and this extra layer is essential.

For weekend naps, Henri and I love the sweater blanket and Heathered Twill Oversized Blanket that we keep on the couch.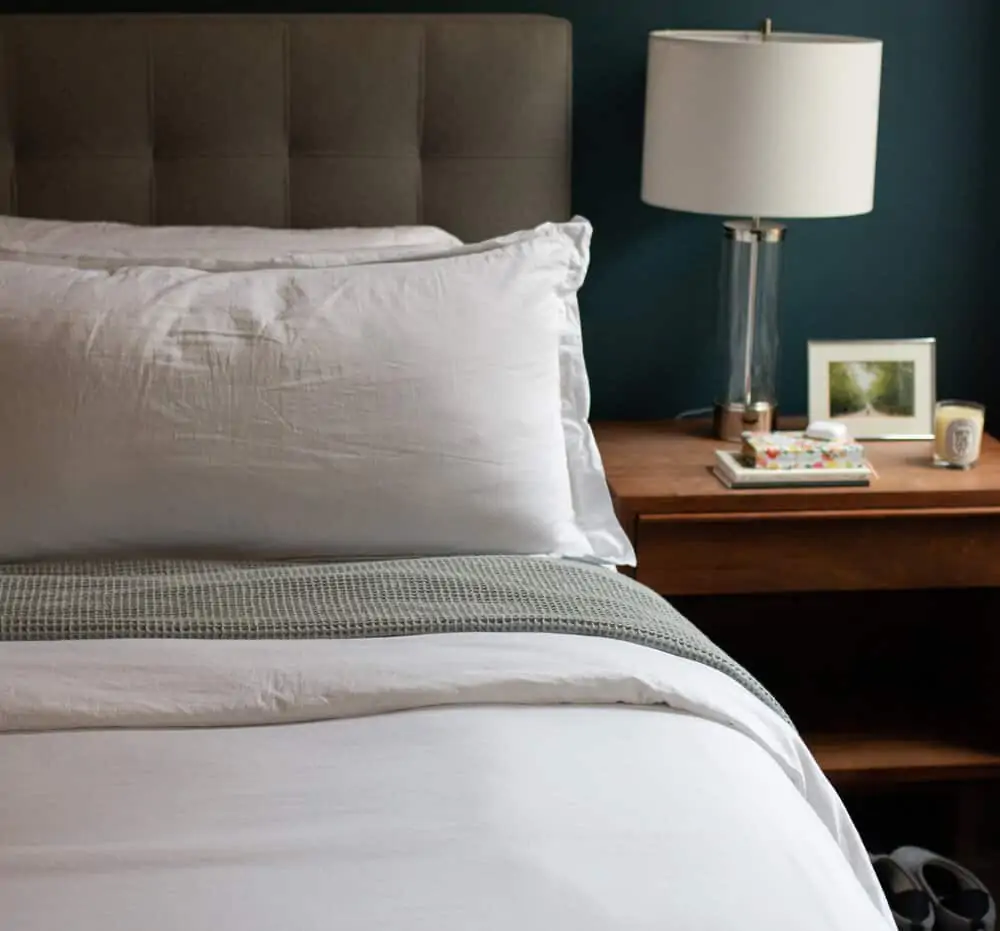 There is a summer sale for 20% off that ends on July 26th. Use the code SUMMER22 at checkout to take advantage of the sale.
*This post includes affiliate links. I make a small commission at no cost to you for items purchased through my links. Merci!