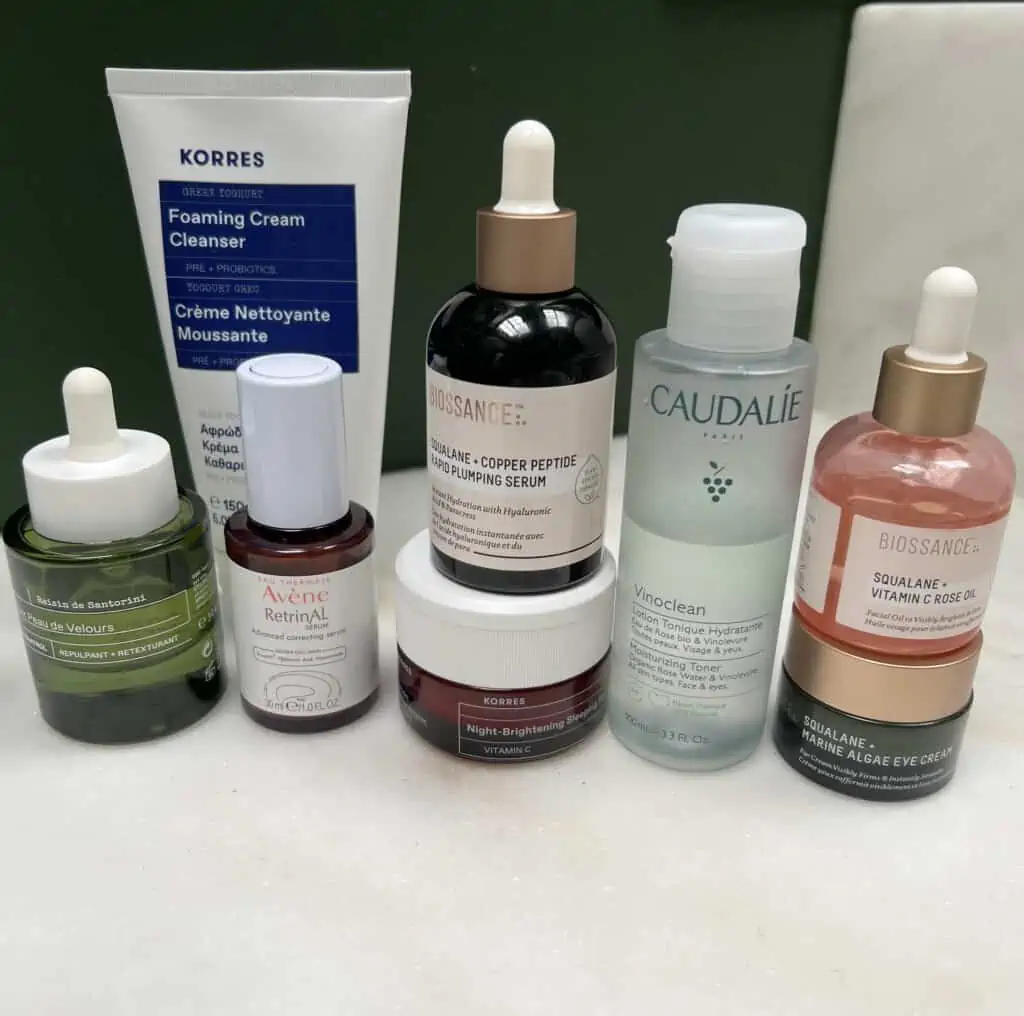 Summer Skincare Routine
I thought this post would be a simple post with 5 steps but as I started collecting creams and serums in my bathroom I wanted to share, it got a bit more complex. My financé will be the first to admit I have too many skincare items. He makes fun of me for my collection of creams and an overflowing medicine cabinet. Below is my summer skincare routine.
After living in France and using the local Pharmacie as a resource for French skincare my curiosity for the best creams and anti-aging serums has grown year after year. I first started with Filorga then Caudalie, and Avène and now I have learned about some great brands like Biossance, Farmacy, and Korres.
My summer skincare routine is a bit different than my winter skincare routine because of the constant sun and warmer temperatures. This routine is subject to change at any time but this is my current routine that I love and rotate.
Facewash
I currently am using and loving the Korres Yoghurt Foaming Cream Cleanser. I use this day and night and it doesn't dry my skin.
Toner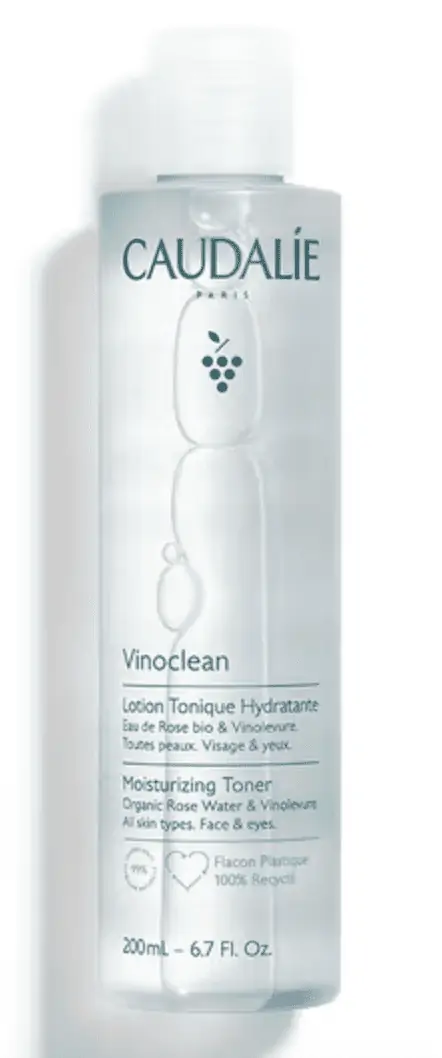 For my toner, I alternate between one from Klorane which is great at taking makeup off too, and this one from Caudalie. The one big feedback I have gotten from many facials over the years is that I needed a toner. I also love this one from Sisley if I want to splurge. It smells so good and lasts a while.
Serum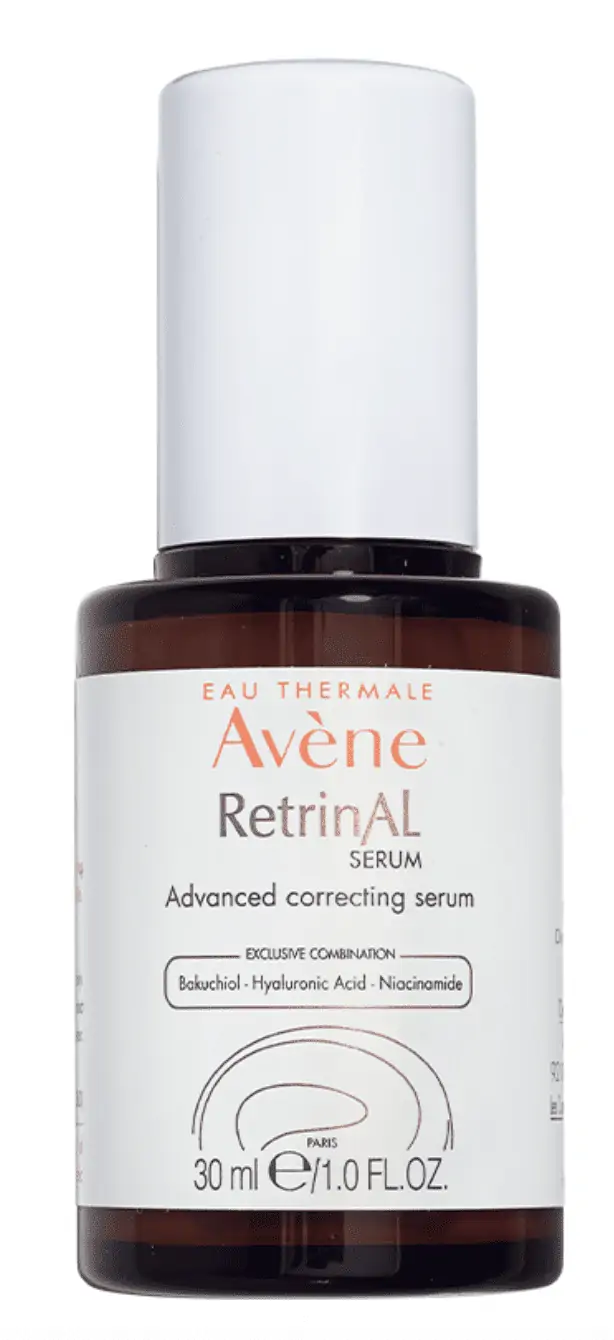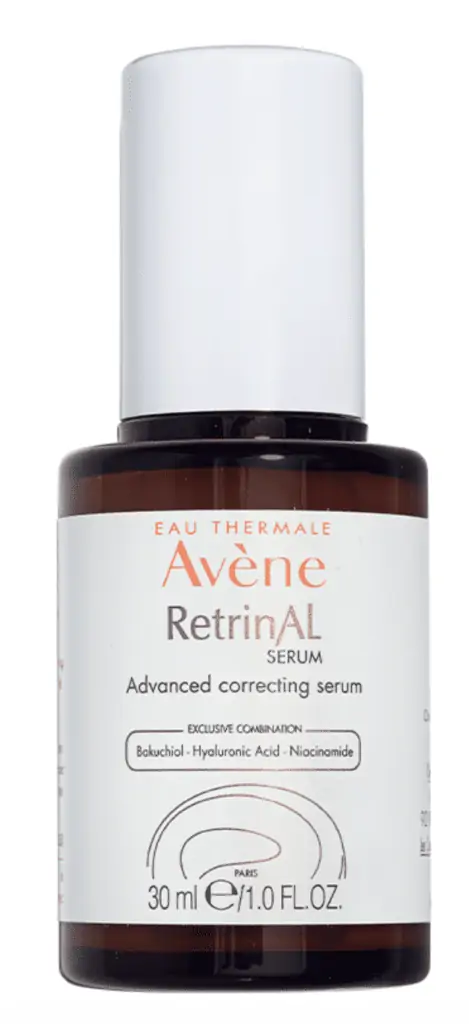 I have been loving and using this Retrinal corrective serum from Avène. I also really enjoy this serum from Biossance for hydration. I typically rotate between the two.
I should share that my skin is very dry even in the summer so there will always have to be some sort of extra hydration for me with serums and creams.
Moisturizer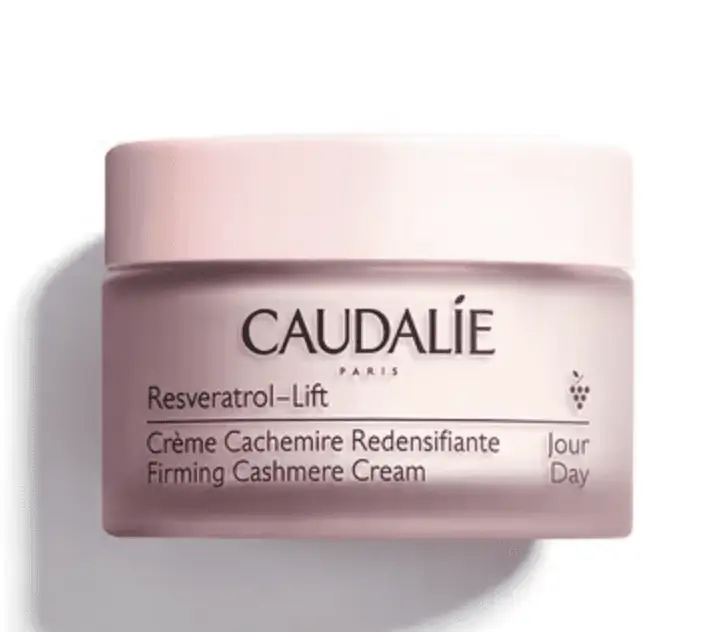 For the nighttime, I use this Caudalie cashmere cream. During the day, I will use the day cream from Biossance. At night I will also use this rose facial cream from Korres.
Eye Cream

Ah, I have so many and this is my weakness. This is the first place I have seen wrinkles and now I am fixated on finding the best eye creams and ways to reduce bags and puffiness. I use this eye cream from Biossance, and I am currently testing this eye serum from Korres.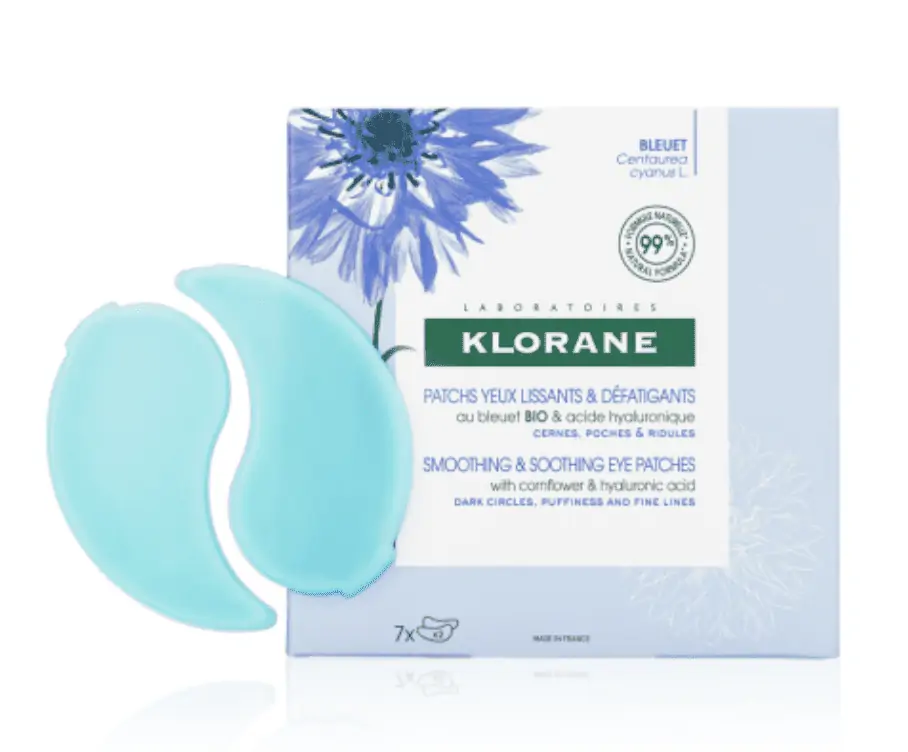 I always keep these eye patches from Klorane with me when I travel. In the summer, you can pop them in the fridge for extra cooling.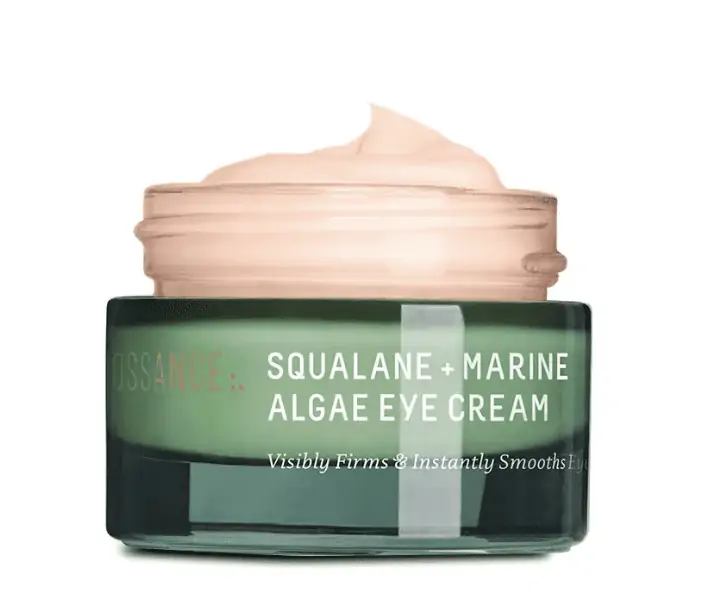 Sunscreen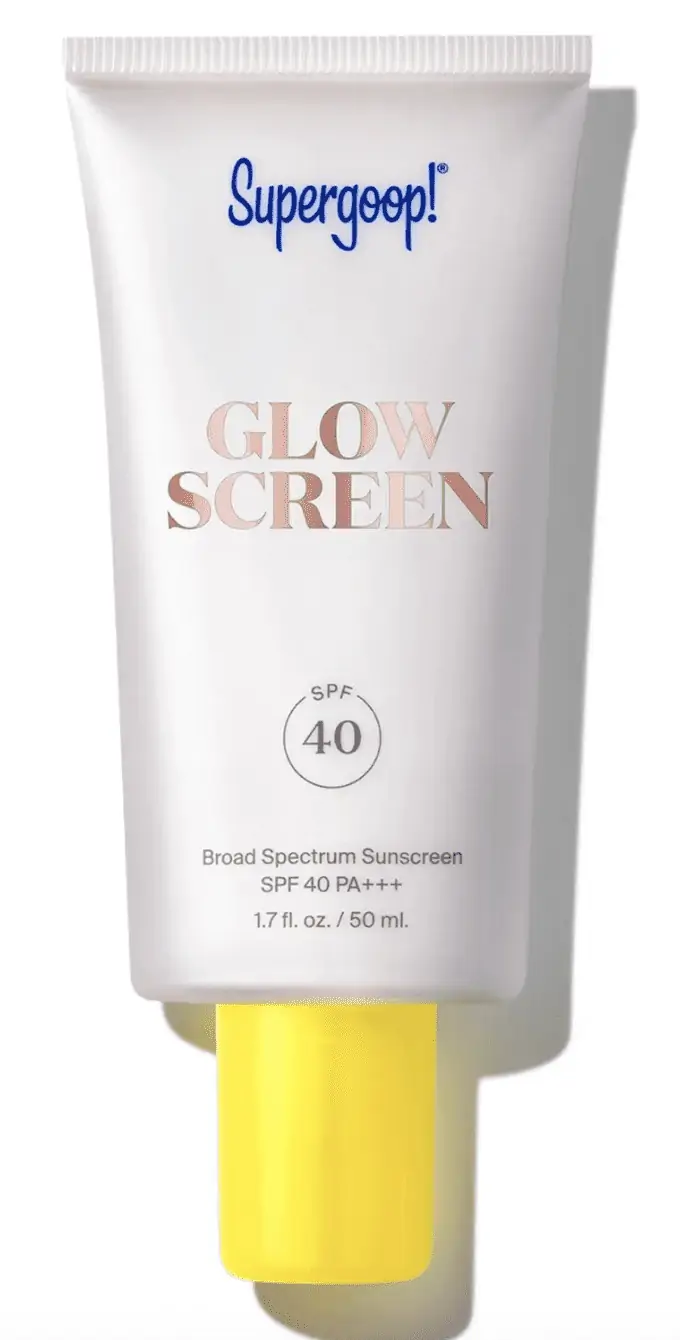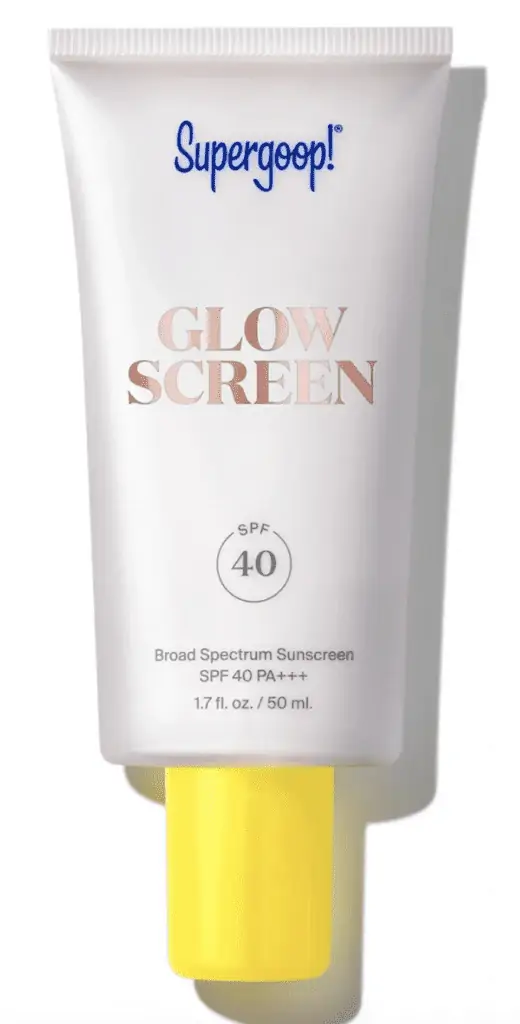 This is a daily step at the end of my routine and so important. I have really gotten used to and love the Glowscreen from Supergoop. It's SPF 40 and is tinted. It's a nice glowy coverage for running out for errands. If you plan on being in the sun for longer than a few minutes, it's always good to use a better sunscreen. I like the Supergoop Play which is 50 SPF. You can put this under makeup if you want. I just let it be the last layer on my skin if I am outside. I also like the Glowstick which is always in my bag for easy application to throw on my face if I end up being out longer than anticipated.
Night Creams/Oils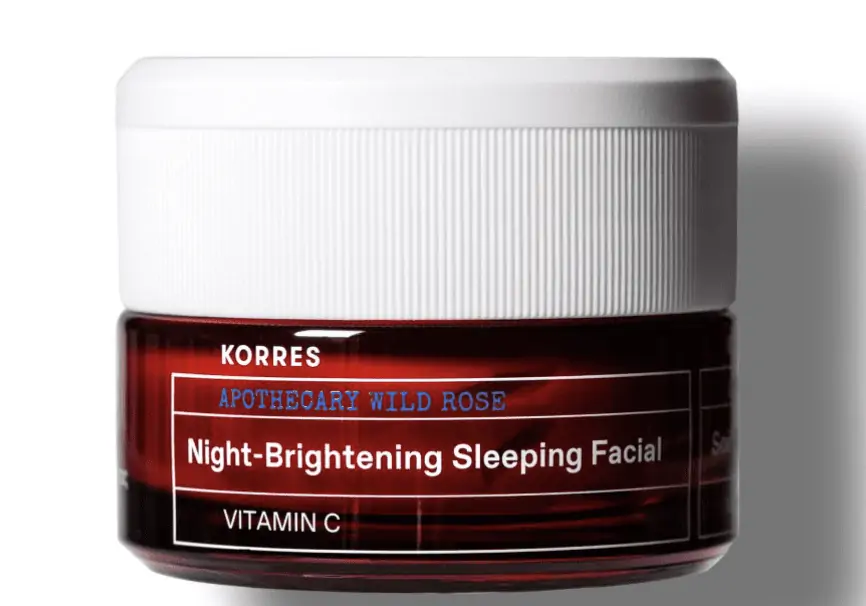 This makes a huge difference in the way my skin looks when I wake up. I use oil either one from Korres that is the Velvet Skin drink or a vitamin C oil. Biossance also makes a great rose oil that smells so good. Make sure to rub it in well. My skin drinks it up pretty fast.
In terms of masks, I love this Black Rose mask from Sisley and also this sleep mask from Sisley. Both are splurge items but are really great for hydration. For a budget-friendly option, this Korres Rose mask is great.
* This post includes affiliate links. I make a small commission at no cost to you from items purchased from my links. Merci!