My Skincare Routine
My beauty routine has grown over the years and now with more time at home, I feel have a few minutes to add those extra steps that I would have been more tempted to skip if I was in a hurry.
I should mention, that I have very dry skin and I feel it immediately if I don't hydrate. I had oily skin in college so it feels funny to go from one extreme to the other. Anti-aging is always my top concern when it comes to skincare. When I feel my skin is dry or tight, I grab a beauty mask to hydrate. Dehydration leads to wrinkles and I want to keep my skin looking youthful as possible. I am a few years from age 40.
Face Wash:
I bought this Sisley Milk Cleanser about a year ago and it is still going strong. I went with a milk cleanser because it keeps my skin hydrated vs drying me out as regular soaps do.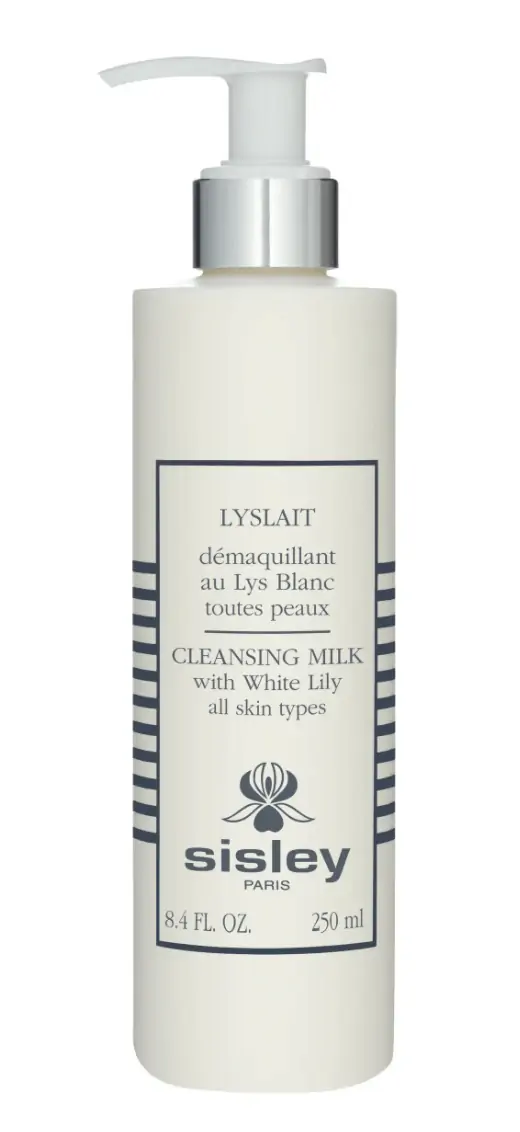 Exfoliation:
I do this in the shower twice a week. There are a few that I rotate between. Sisley has two great ones. Buff and Wash Face Scrub and Creme Gommante.
I also use this one from Caudalie that is gentle on my skin, I keep it in the shower.
Toner:
This is the step I have skipped in the past, but I see such a difference now that I have included it in my routine. I recommend this Moisturizing Toner from Caudalie or this Sisley Botanical Toner for dry/sensitive skin. I use a cotton pad morning and night and cover my face with this after washing and drying.
Serum:
Here is the other step I used to skip until a few years ago. Not sure what I was thinking as this is huge when it comes to locking in moisture throughout the day. I feel I have tried so many over the years too. Sisley Hydraglobal is my top choice. It is pricey but a little goes a long way. For a more affordable option, I love this Biossance serum and Farmacy Vitamin C serum.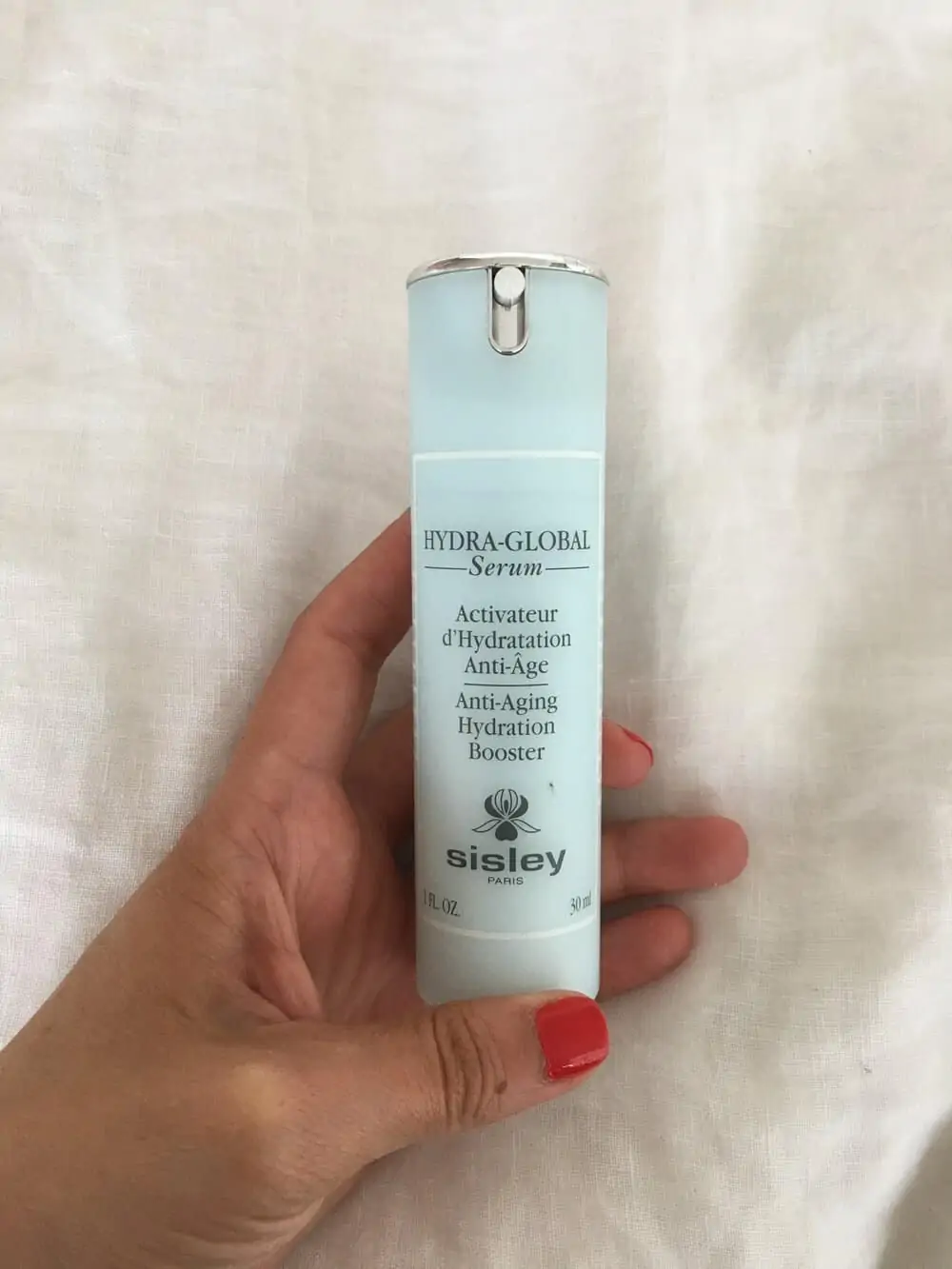 Face Lotion:
I have tried so many different face lotions and the one that works the best on me is this Intense Moisturizer from Caudalie. Even in the Summer, I notice a difference in tightness if I wear a lighter moisturizer.
Eye Cream:
Don't skip this one! It took me until my 30s to use a daily eye cream and I regret not starting sooner. I switch between Sisley and this one from Farmacy. (currently using)
I use this eye contour mask from Sisley. I never fly without it. It goes on under my eyes and stays put until I wipe it off when I land in Paris. It fights dark circles and puffiness.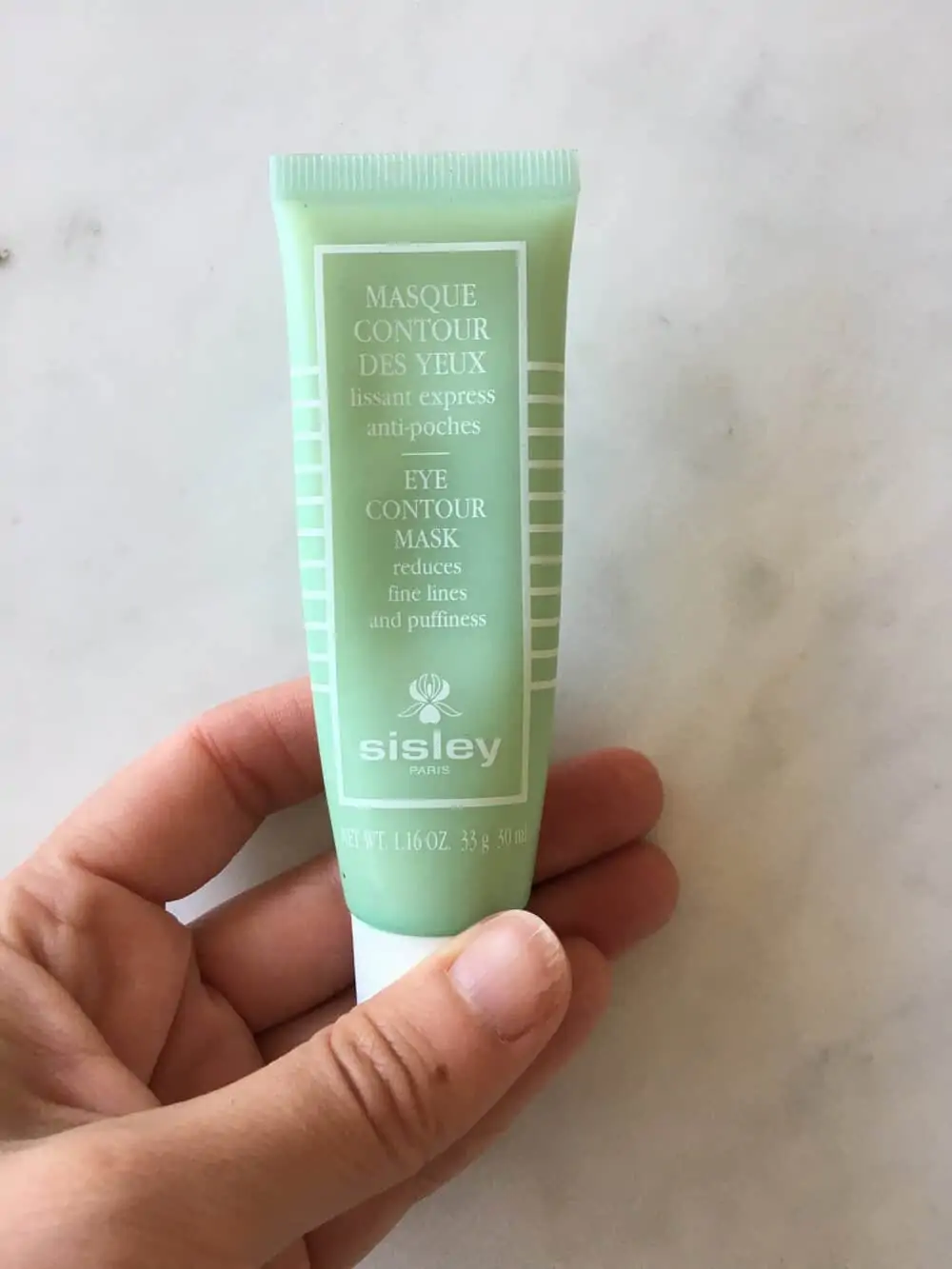 Face Oil:
If you told me 10 years ago I would be using oil on my face, I would have thought you were crazy. But now, this has been such an important part of my nighttime routine. A little goes a long way and make sure to get your neck and chest.
The fragrance of this oil really helps calm me and get me ready for bed. I put a few drops in my hands rub them together to get warm, take a big breath, and then cover my face from top to bottom. You can also use this one from Biossance for a more budget-friendly oil. I use this one too!
Masks:
I recommend using a mask at least once a week, twice if you can. This beauty detox mask is from Caudalie. I use it right out of the shower. Recently, I haven't been getting regular facials so this really helps minimize my pores. Other favorites include the Sisley Black Rose Mask.
Lips:
Don't skip the lips. For daily hydration, I keep this Caudalie lip moisturizer in. every bag I own and in my nightstand drawer. Once Winter hits, this Sisley hydrating balm is essential.
Sunscreen:
I love Supergoop for the fact that it doesn't feel heavy or sticky on my skin and it is clean. (no chemicals)
This post includes affiliate links. I make a small commission off of items purchased from my links. Merci!