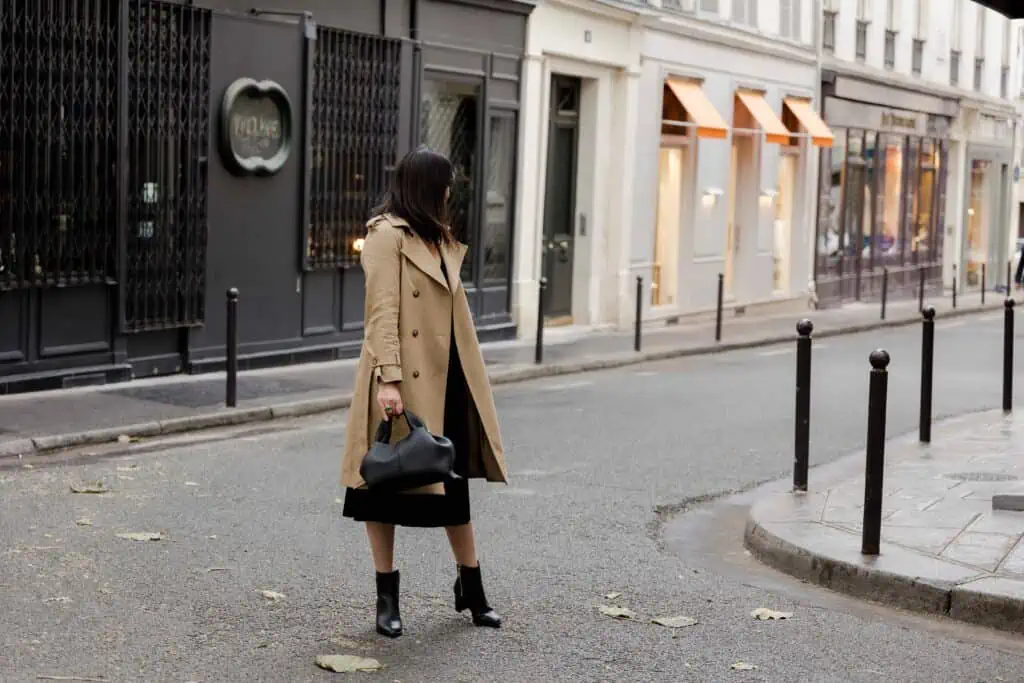 10 Best Sézane Fall Essentials
Fall is one of my favorite seasons for the colors, crisp air, food, and sweater weather. While we may not want to think about it, it will be time to pull out our sweaters, jackets, and boots before we know it. If you want to add new items to your wardrobe, these are the best Sézane fall essentials I recommend buying to add to your fall wardrobe. I love these items and will bring the French girl style to your unique look.
Sézane is one of my favorite French brands and really does an incredible job with quality basic items that will last for years.
Note: Sézane did not sponsor this post. I am a long-term partner with the brand, and some items have been gifted over the years other items I have purchased myself.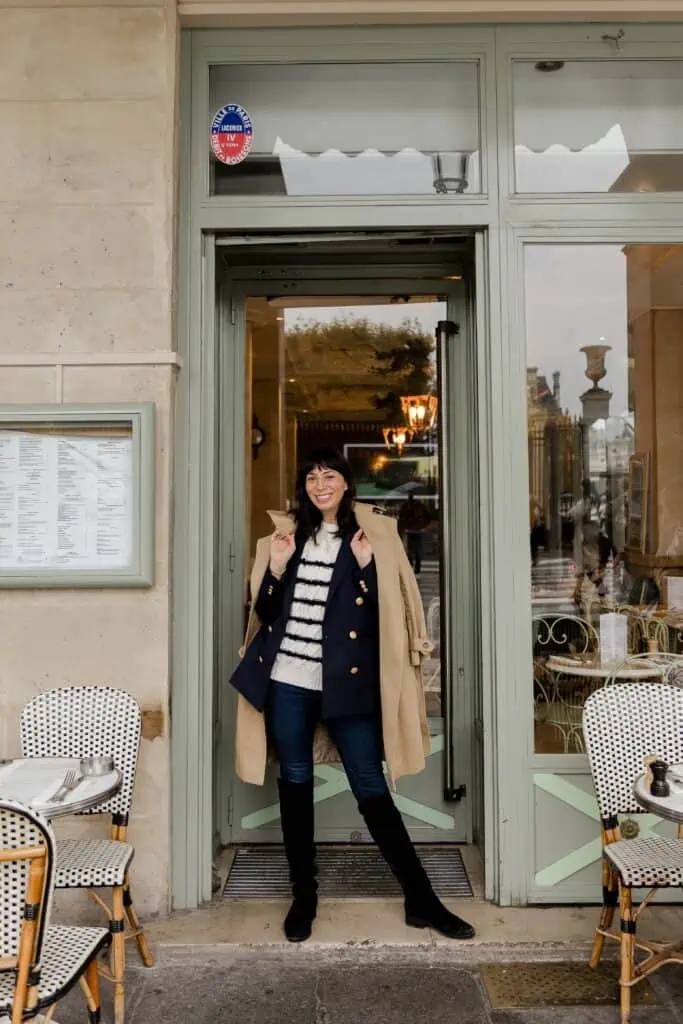 Don't sleep on the Will jacket. It comes in high-quality cotton, suede, or a denim jacket option. This is a great Sézane essential to have in your wardrobe for all seasons. I have owned the WIll jacket in green and have been crushing on the black. The chore jacket trend is here to stay for both men and women. Regarding sizing, it does fit a bit oversized. I prefer my regular size small. 
To be honest, I loved it so much that I snatched it up in the suede because I was worried it would be sold out once the weather turned. It is a great piece to throw over a sweater, button-down, or t-shirt and pair it with a skirt or jeans.
The Will Jacket has two pockets, one of each side which makes it perfect for dog walks too. In Chicago, I don't always like carrying a bag on me if I pop out for a quick errand or a dog walk with Henri. I can easily put whatever I need in my pockets. A great Sézane fall essential as the weather transitions.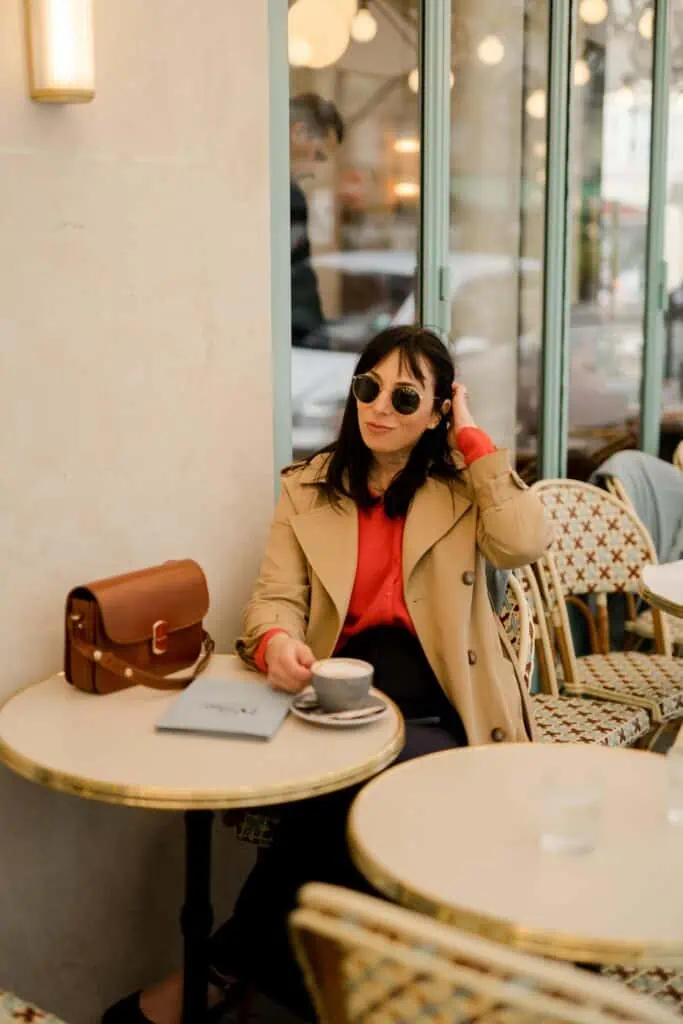 The Milo classic bag is one of those investment pieces in your wardrobe for years to come. I have the heritage brown and find every excuse to use it. The leather is soft for the Milo and slowly gets aged over use. Don't be surprised or upset if it scratches or has a blemish after using it. This is the character and design of the leather bag.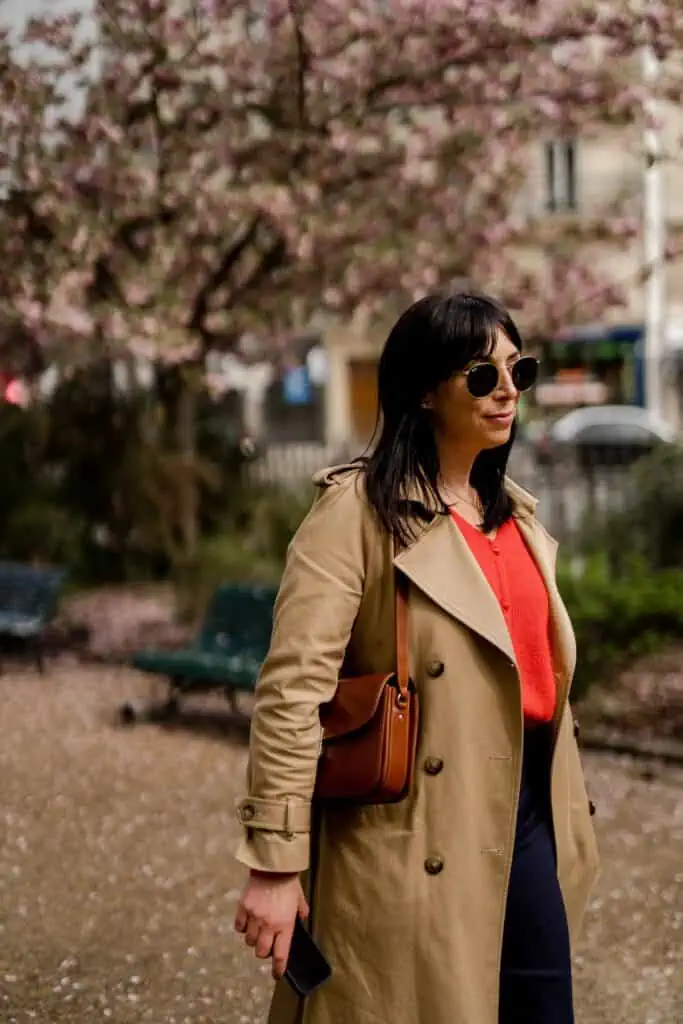 There is also a mini Milo which I enjoyed bringing around this summer. It is much smaller and has only enough space for a few items, but it is designed well with a slot for a credit card and ID inside, so you don't have to worry about those items flying around the bag.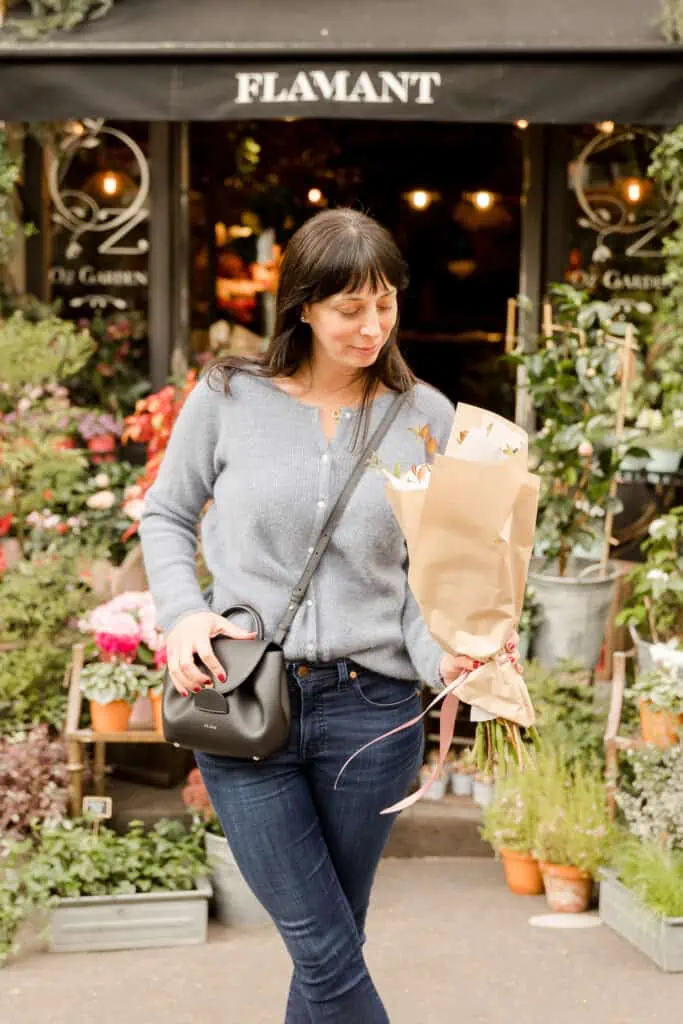 The Gaspard jumper is one of the best-selling items on the blog from Sézane. EDP community members love this sweater! It typically runs big, and they always recommend it is a good idea to size down one size. I prefer the more oversized fit and take my usual size small. I own this in three colors and am eyeing a few more. The black Gaspard sweater is a classic Sézane essential that needs to be in your wardrobe. You can wear it year-round over dresses in the summer and under a trench in the fall. 
One of the best things about the Gaspard sweater is that you can wear it in three ways. Open as a cardigan with a t-shirt underneath or camisole. The pearl button detail is really beautiful and you can showcase this on the front or reverse it and have the buttons fall down your back, depending on your personal style.
One of the best Sézane fall wardrobe essentials. You are going to want it in multiple colors.
The striped Breton shirt comes in a variety of different colors. I own it in classic red and recently purchased it in light blue. This is a piece I grab for transitional weather when I am not ready to wear a sweater but a t-shirt is too light. Don't miss the button detail on the shoulders. Pair this with black pants and classic loafers or with a trench coat.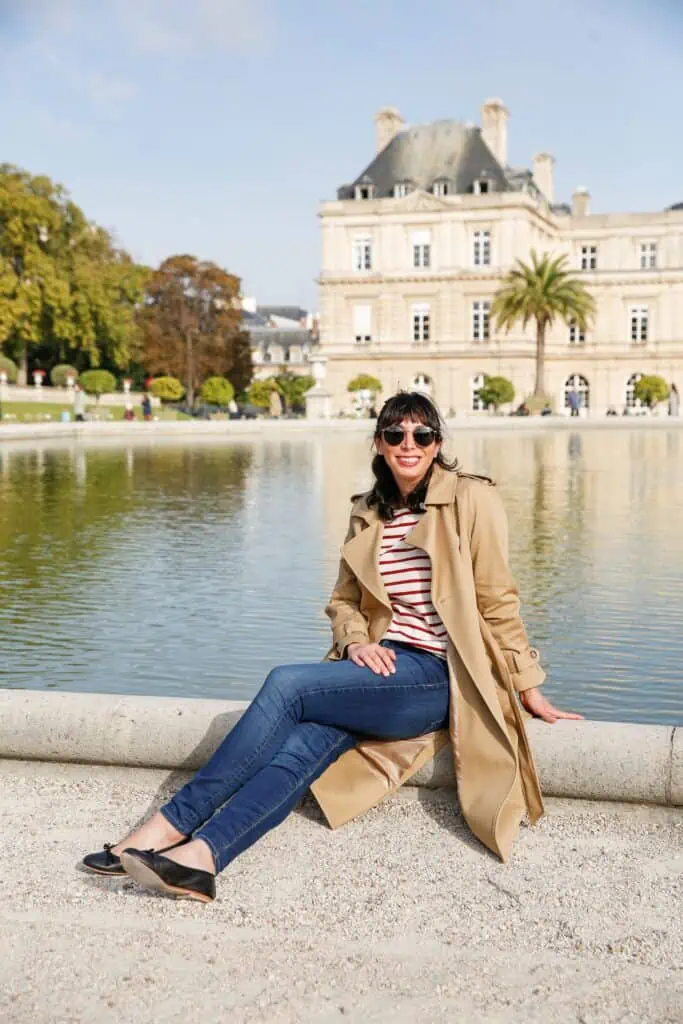 In the same family as the stripes, this Léontine sweater is one of the best-selling items from readers. I own it in the red stripes and wear it often.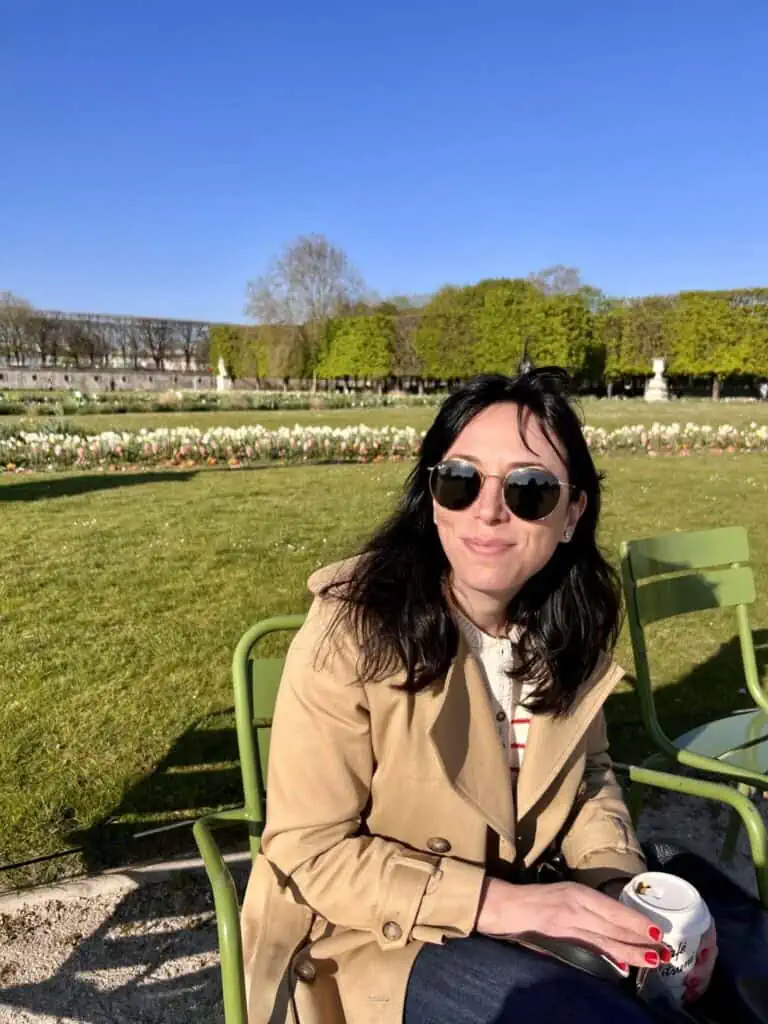 Best Sézane Essentials
The perfect tailored white button-down is the tomboy shirt. I own it in a size 36 and you can size up in this style for a more oversized look. Pair it with jeans, a leather jacket, and ballet flats for a classic look. A classic fall wardrobe Sézane essential.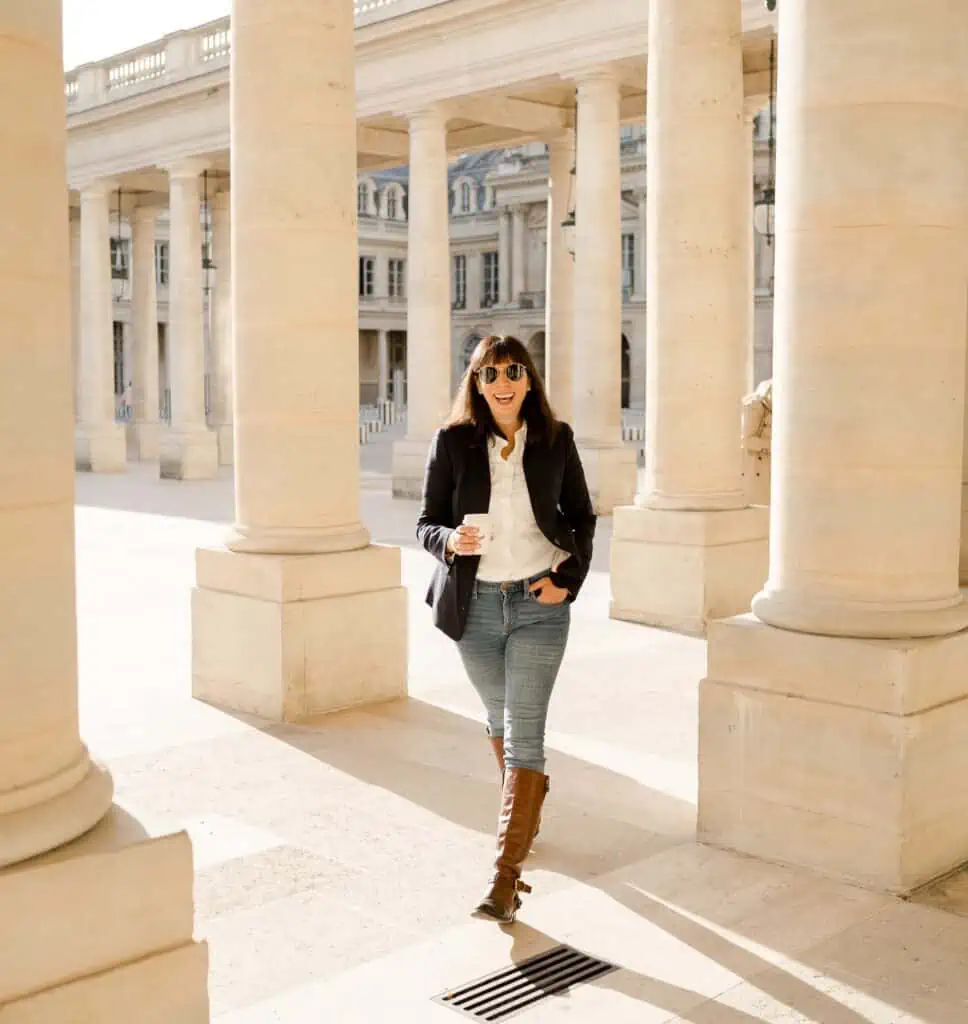 To say I love this tee would be an understatement. I own it in four colors, and it is a great tee shirt to layer under chunk knits and cozy sweaters for the fall and colder nights. It does fit boxier, and I wear my normal size small. Wash it on the gentle cycle in cold water and hang it to dry. An added feature from Sézane is adding your personal touch to your Conrad tee with custom embroidery up to 20 characters.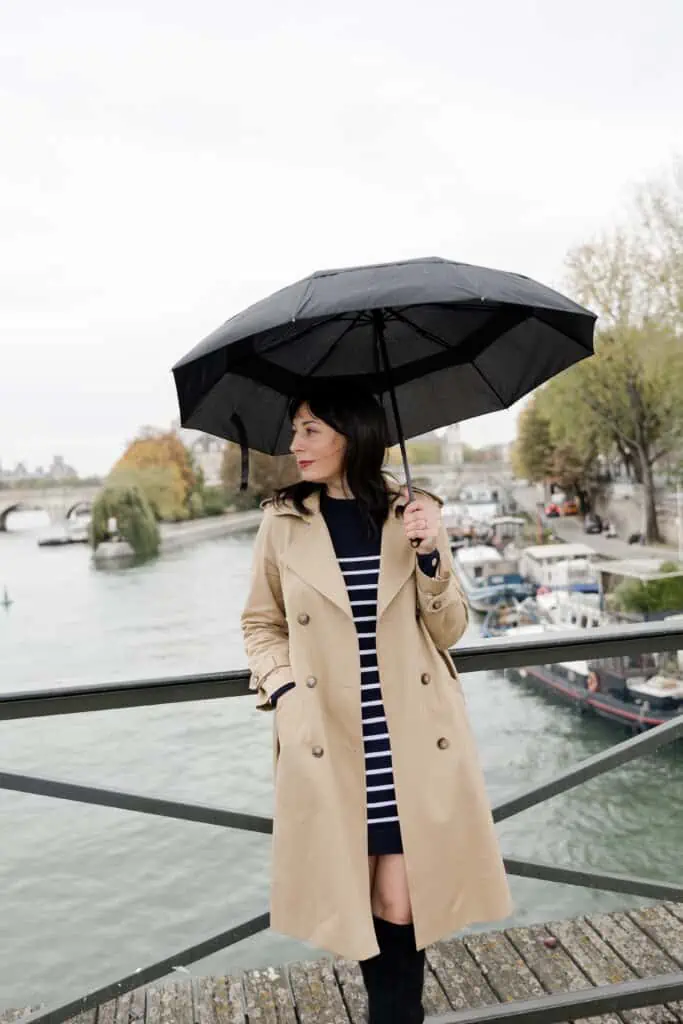 This is one of the key Sézane essentials for French women. The trench coat is my most worn item in my closet in the fall months and again in the spring. I ordered the size 36, which I was able to try on in store and know it was the right fit for me. There is button detail down the back, which I love. The Scott trench comes in multiple colors, including the classic camel color, and is what I own.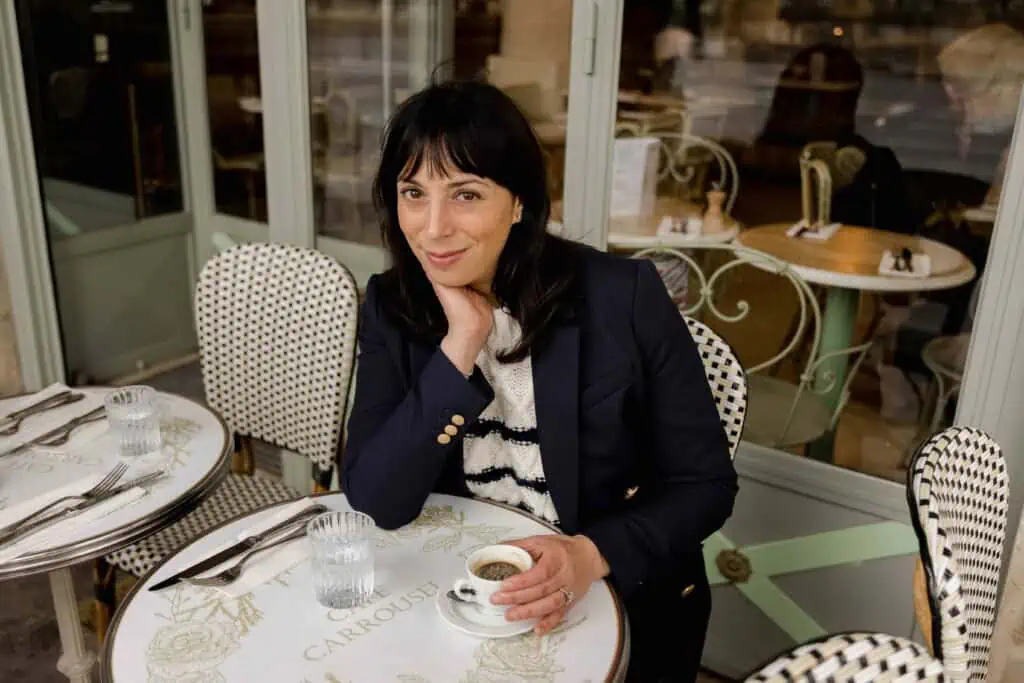 This is one of my favorite things I purchased last year from Sézane. You can see the Michele jacket here in Paris, and I cannot wait to repeat this outfit once it gets colder. On my shopping trip to Sézane with the girls trip of 25 women, the blazers were the hottest item from the group. Each of the girls bought one and went home to order more. This staple sells out fast, so you will want to jump on this or create an alert on your Sézane account if it sells out. This Sézane essential is great for the fall and spring transitional weather.
A navy blazer is an excellent piece for your French fall wardrobe.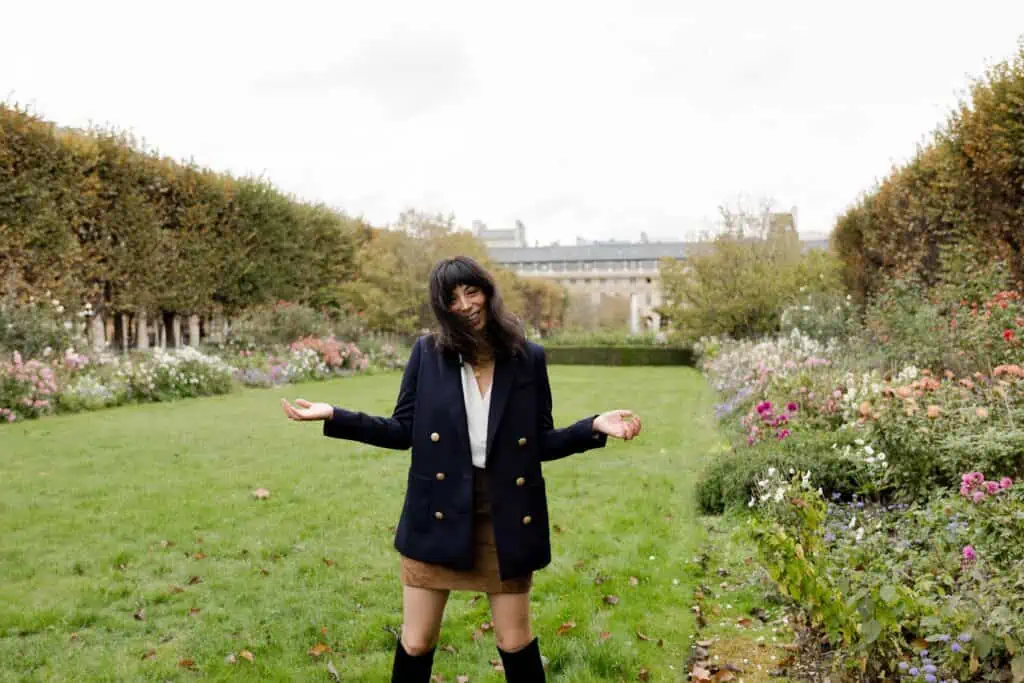 I wear my normal size 36 in jackets with Sézane. These are both great Sézane fall essentials.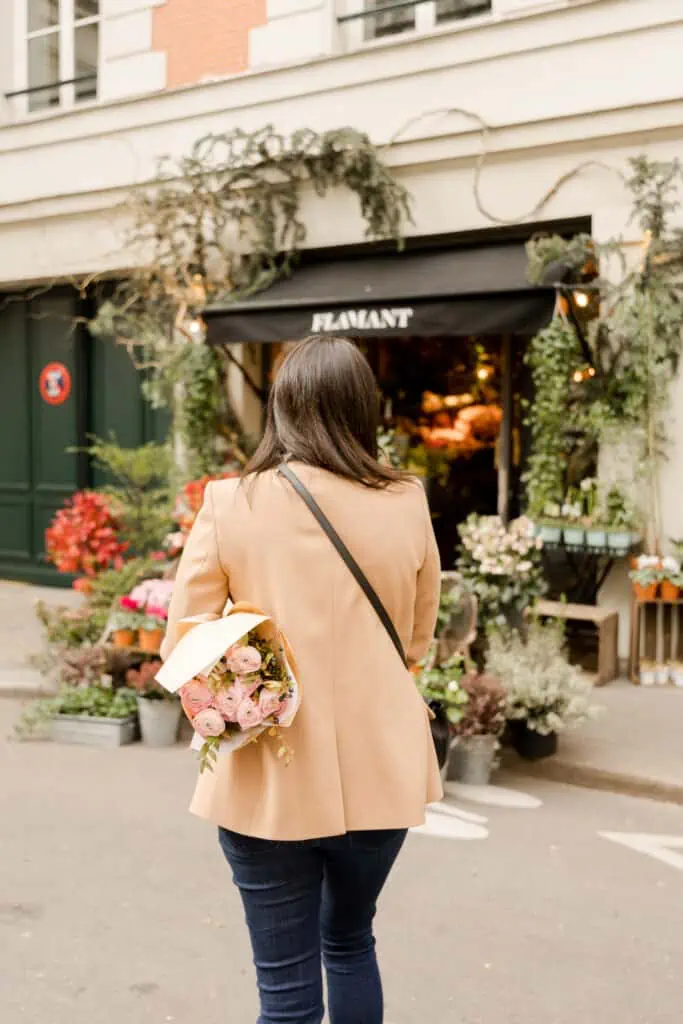 The Christie jacket comes in multiple colors and pairs well with these trousers. This look is perfection!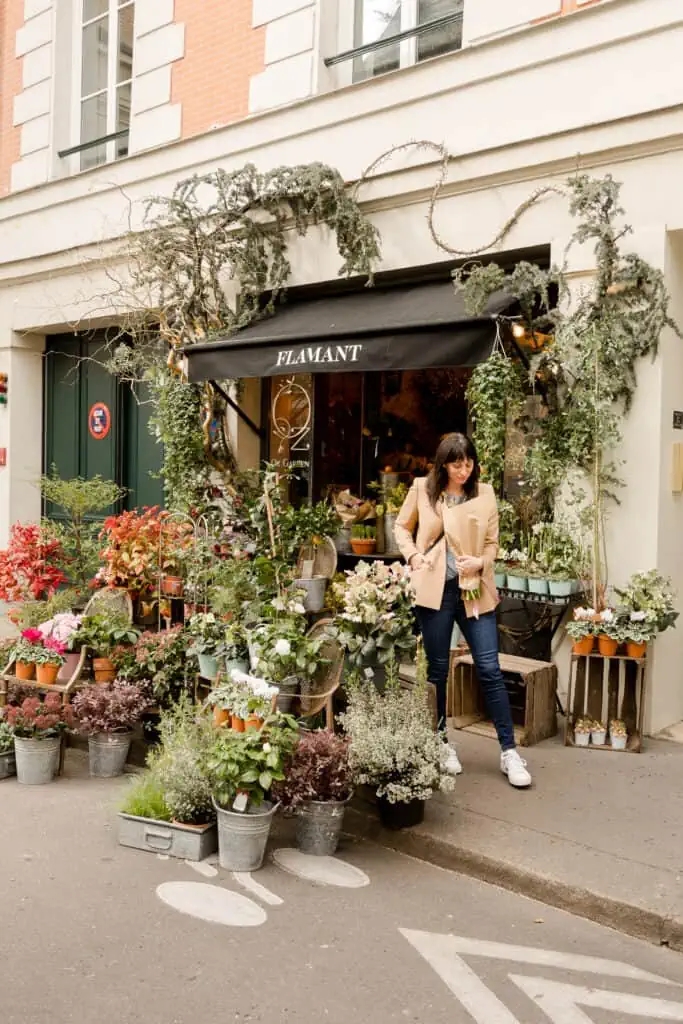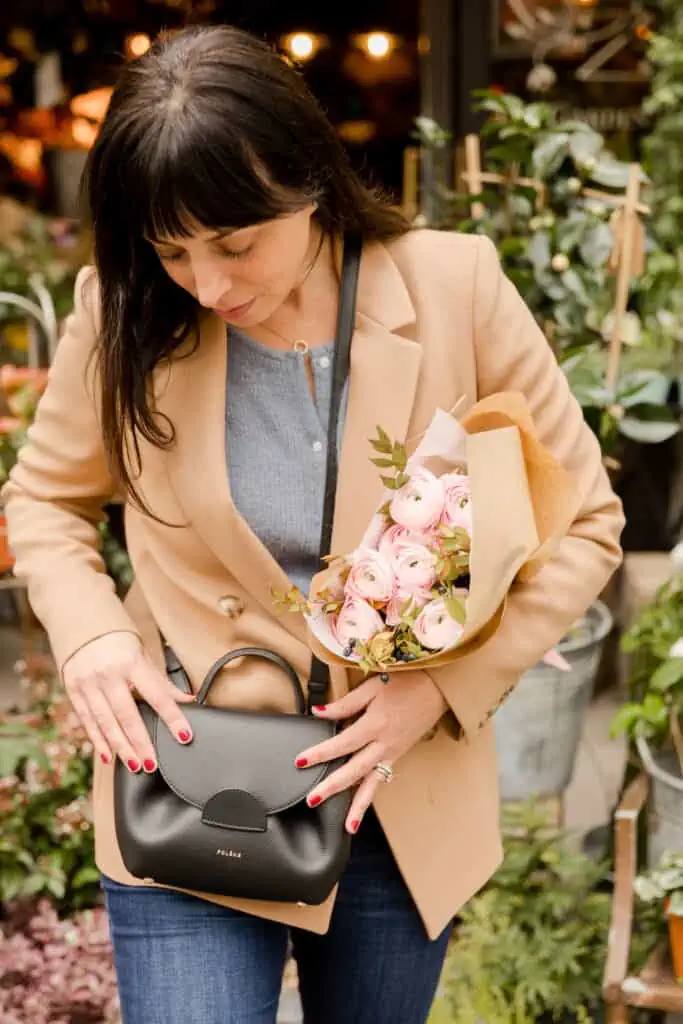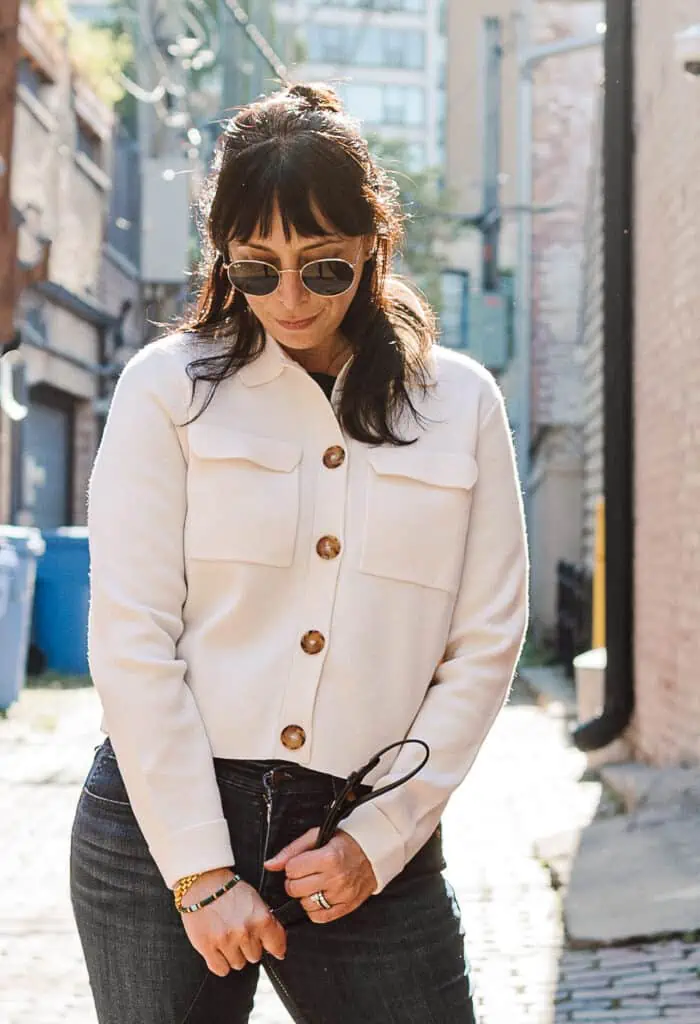 I quickly looked over the Betty Cardigan for almost a year. I took a chance and ordered it, thinking it would be too cropped or boxy. The style worked out great. I would suggest wearing a high-waisted bottom with it or a layering shirt underneath as it fits a bit cropped. Betty was love at first sight and will be your new best friend for fall. I ordered it in cream and pink in size small.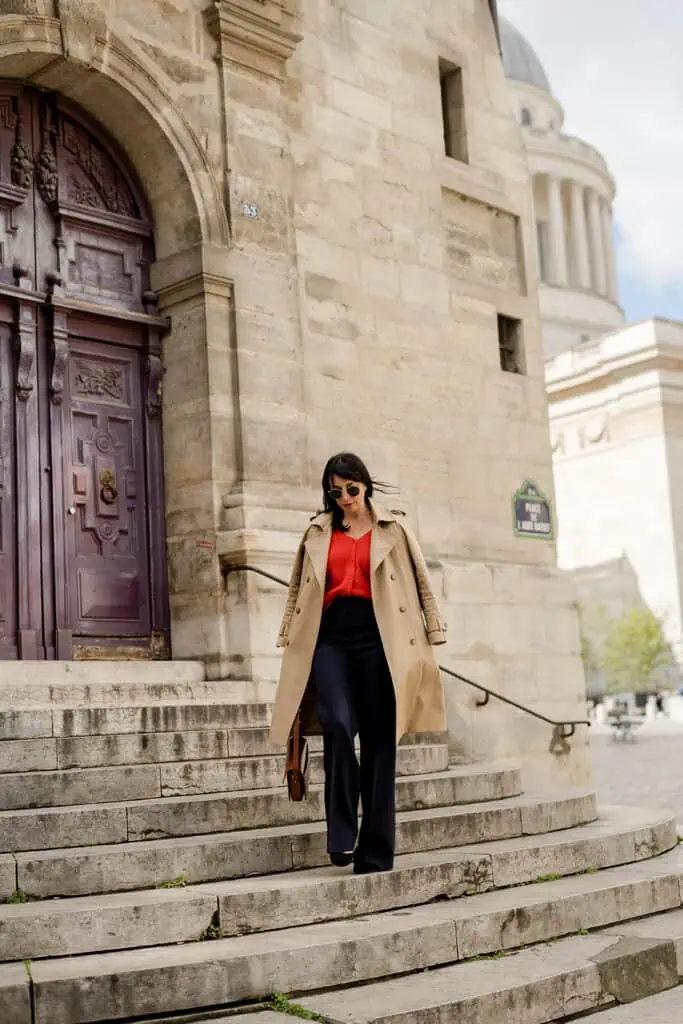 Regarding bottoms at Sézane, you will find high-waisted styles throughout the assortment. The Martin Trouser is a wide-leg and high-waisted pant. Currently, it is a popular style with French girls. I always find I have to size up one size with Sézane bottoms.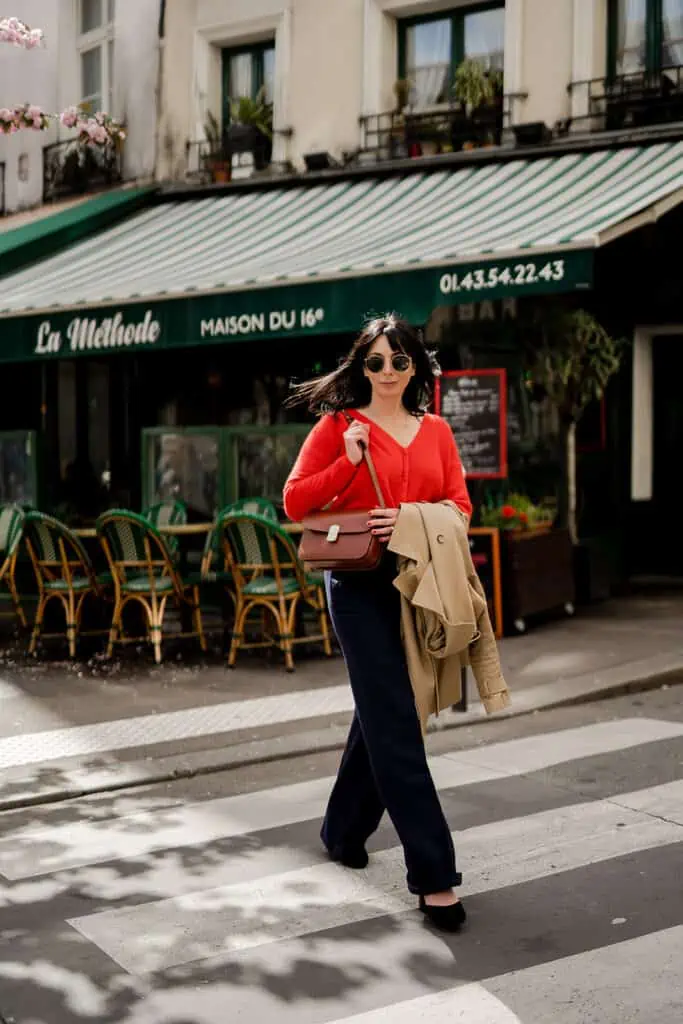 Gillie Skirt Best Sézane Fall Wardrobe Essentials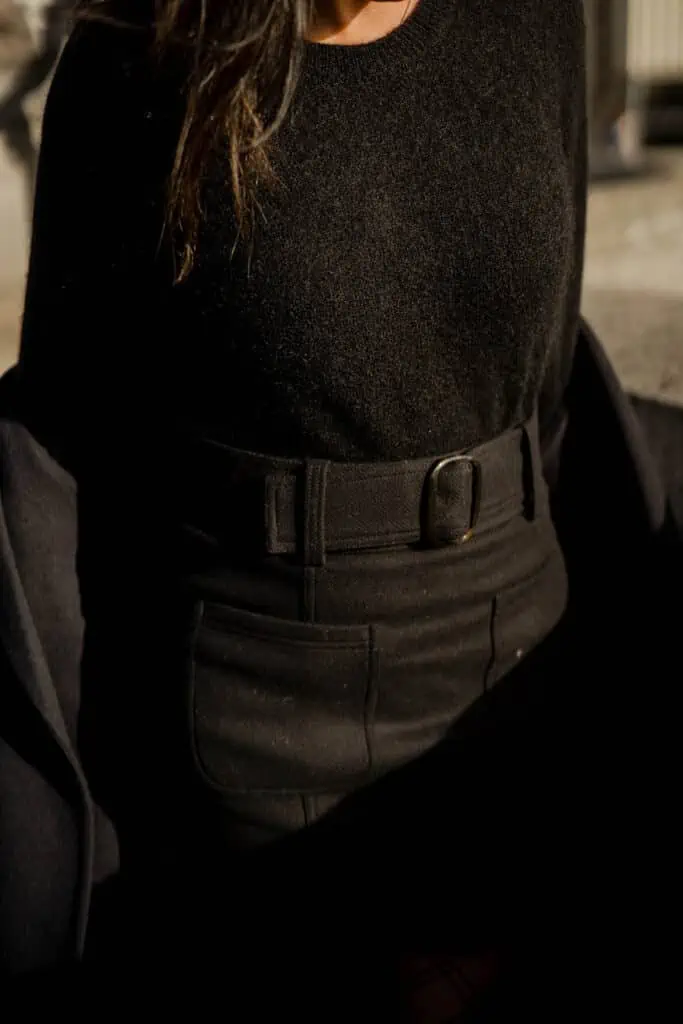 The Gillie skirt was an easy homerun style, and I love how it fits. I recommend sizing up the bottoms one size. While I usually take a 36 in a shirt and sweaters, I need a 36 in skirt and pants. This particular shoot was styled with the Gillie skirt, the jumper, and over-the-knee boots and tights. I loved the sweater so much. I bought it in beige.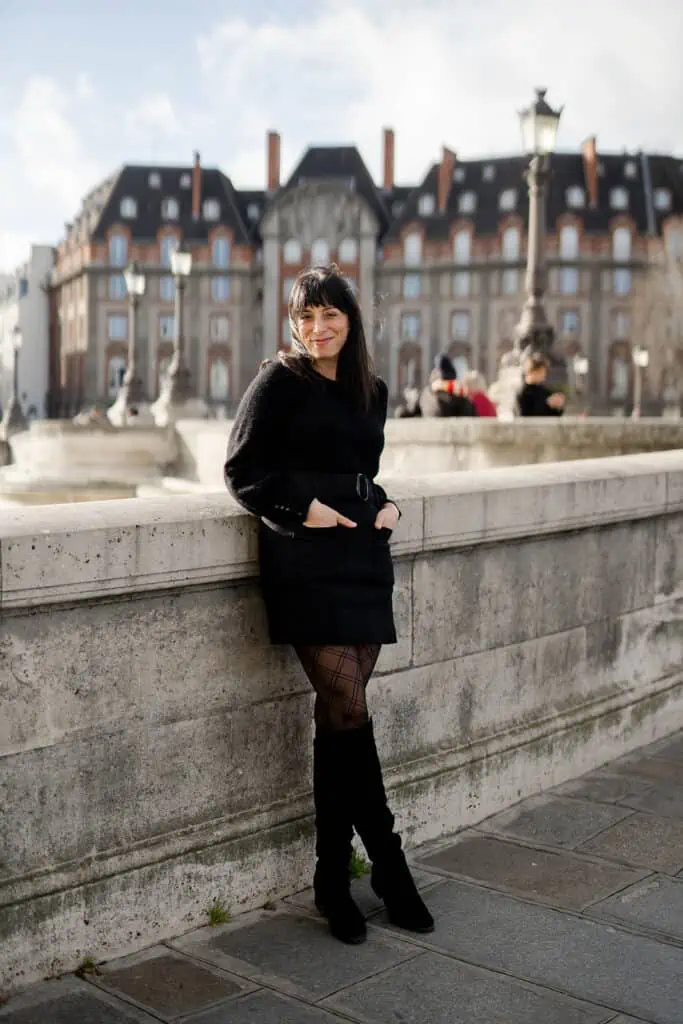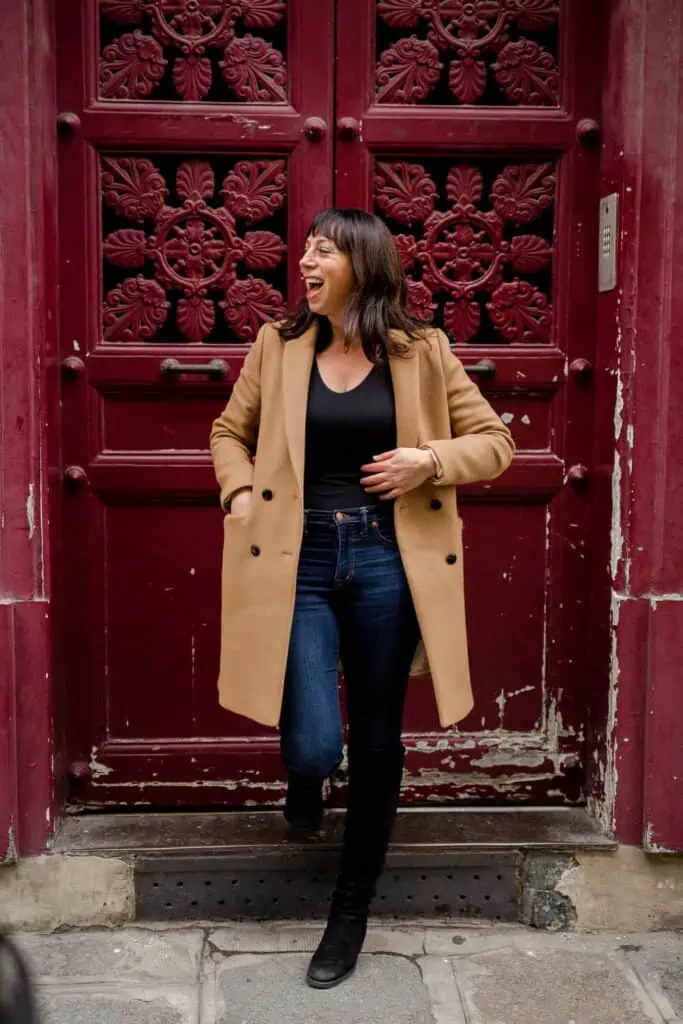 The Johnson coat was one of my first coat purchases, and while it is a splurge item, you will own it for years. I went with my usual size 36 but I could have easily gone up a size to a 38 for thicker sweaters underneath. The wool jacket is a great transitional piece for the colder fall months. I would pack this in Paris for late October, November, and December.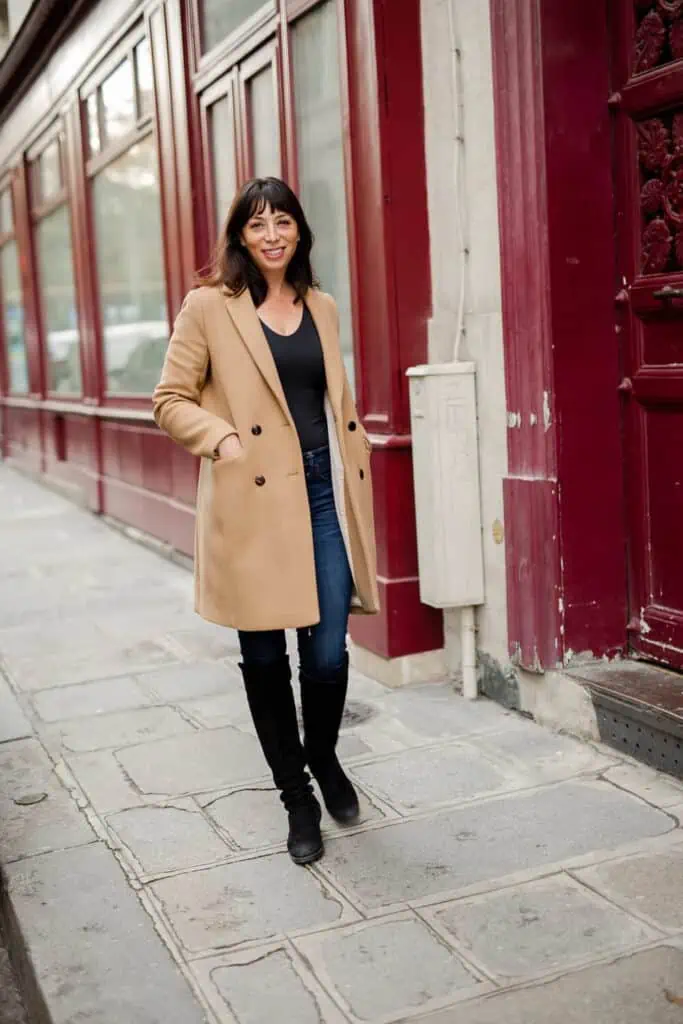 Sézane Essentials
Other favorites include the Max shirt, which I recently ordered. They offer it in a variety of colors. This will become one of your wardrobe essentials. I own it in denim, and it is meant to be oversized. Pair it with denim or black or white jeans. You can tie it, leave it open, or tuck it in the front. 
What to do when a Sézane staple item sells out
One of the items that will be sold out the most often will be the Scott trench coat for a good reason. This is a great investment for your fall wardrobe and I highly recommend this to be one of the first staple items you purchase. Sign up for a restock alert to ensure you are the first to be notified once an item is back in stock. You will need a Sézane account for this with your email. Under the sold-out item, a button will be to sign up for restocks. It's that easy! Once you are signed into your account, it will automatically add the notice.
Sézane typically restocks on Wednesdays so keep that in mind when you are budgeting for the month.
About the brand Sézane
Morgane Sézalory is the woman behind Sézane. She created the brand ten years ago, and Sézane is celebrating its tenth anniversary all year long. With a unique new collection dropping a few times a month, launching new sub-brands, including a home line, and bringing back old styles. Sézane uses eco-friendly materials and is one of the key sustainable brands for French fashion.
Sézane is a brand I found through a friend in Paris, and there was a lot of buzz about the styles and exclusivity. The styles sold quickly once launched online, and their boutique location had lines out the door. I purchased my first sweater five years ago and a blouse with polka dots. I have been adding Sézane items to my wardrobe over the years. The items' quality holds up well, and the styles are timeless and classic.
10 Best Sézane Fall Essentials
For Sézane sizing tips, you can check out this helpful blog post. French sizing can be a bit tricky and this breaks it down by item.
Sézane may tuck a tote bag in your order for a fun surprise. I have many and use them for grocery bags, errands, the farmers market and a beach bag. Wash and hang dry!
Photos of me by Katie Donnelly Photography and Rebecca Tyler
This post includes affiliate links. I make a small commission off of items purchased from my links. Merci!