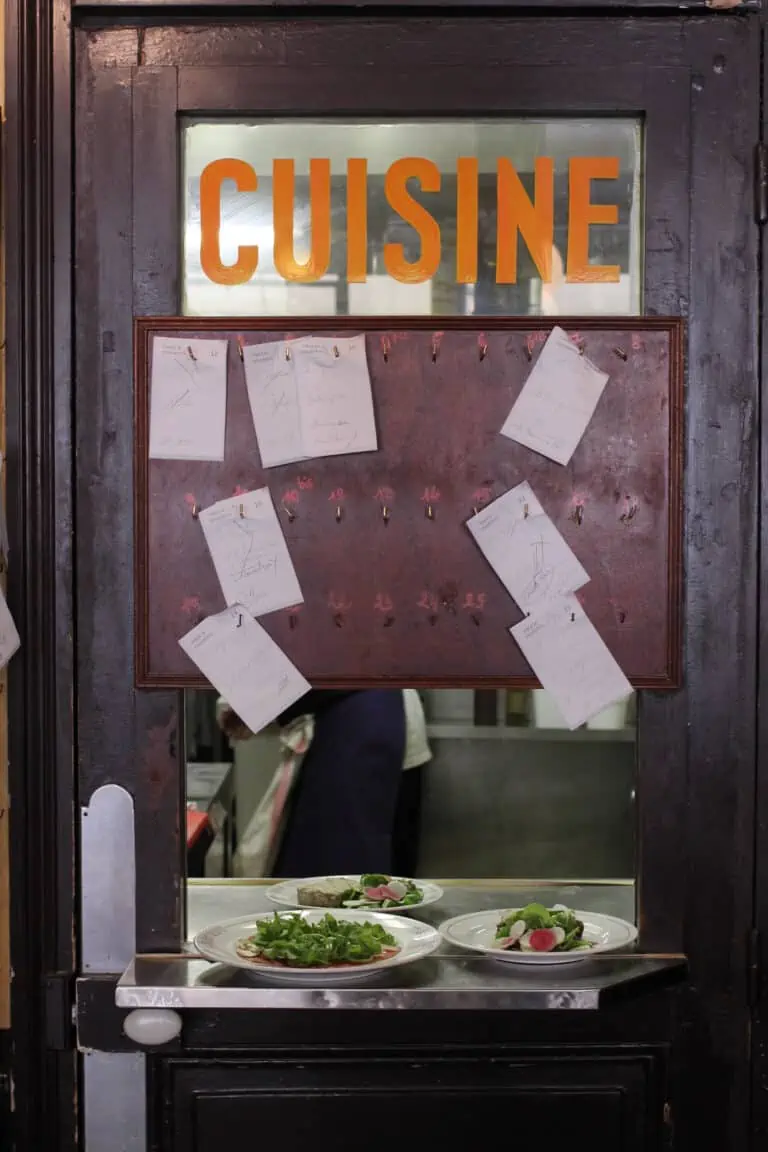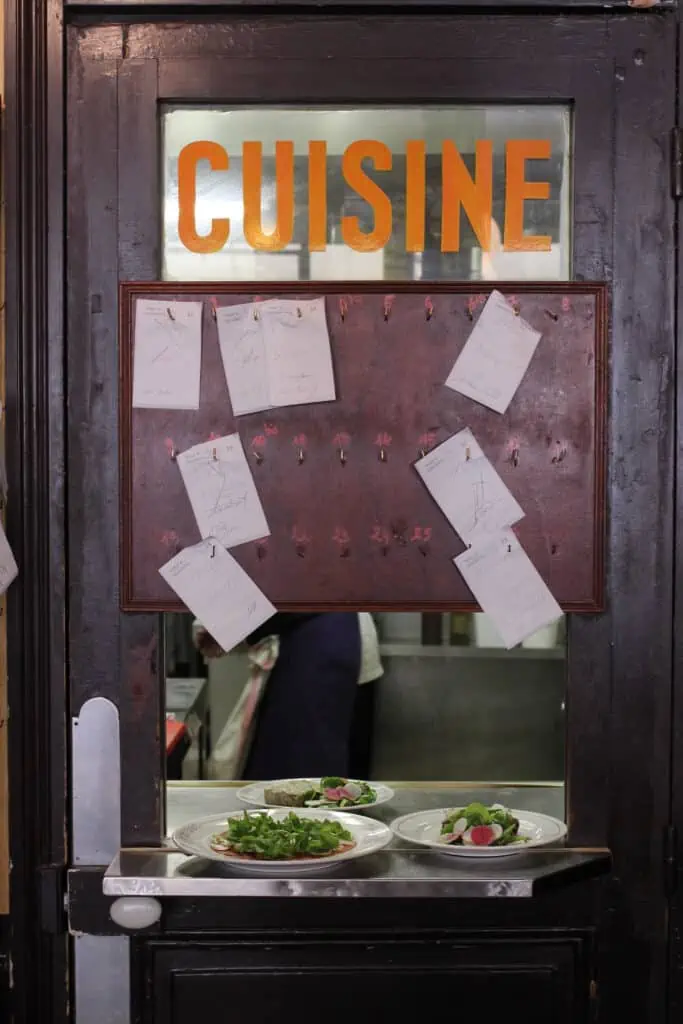 Top 5 Paris Bistros
There is something so comforting about a lunch or dinner at a classic Parisian bistro. Paris is filled with unique cuisines from around the world which I love to balance with a good steak frites dinner, roast chicken, and French onion soup, especially in the winter. I always seek hidden gems and favorite spots for the iconic French bistro. These can be excellent date night romantic spots, solo dinners, or meals with friends. Below are my top five Paris bistros, along with a few honorable mentions, because it was hard to narrow it down.
La Fontaine de Mars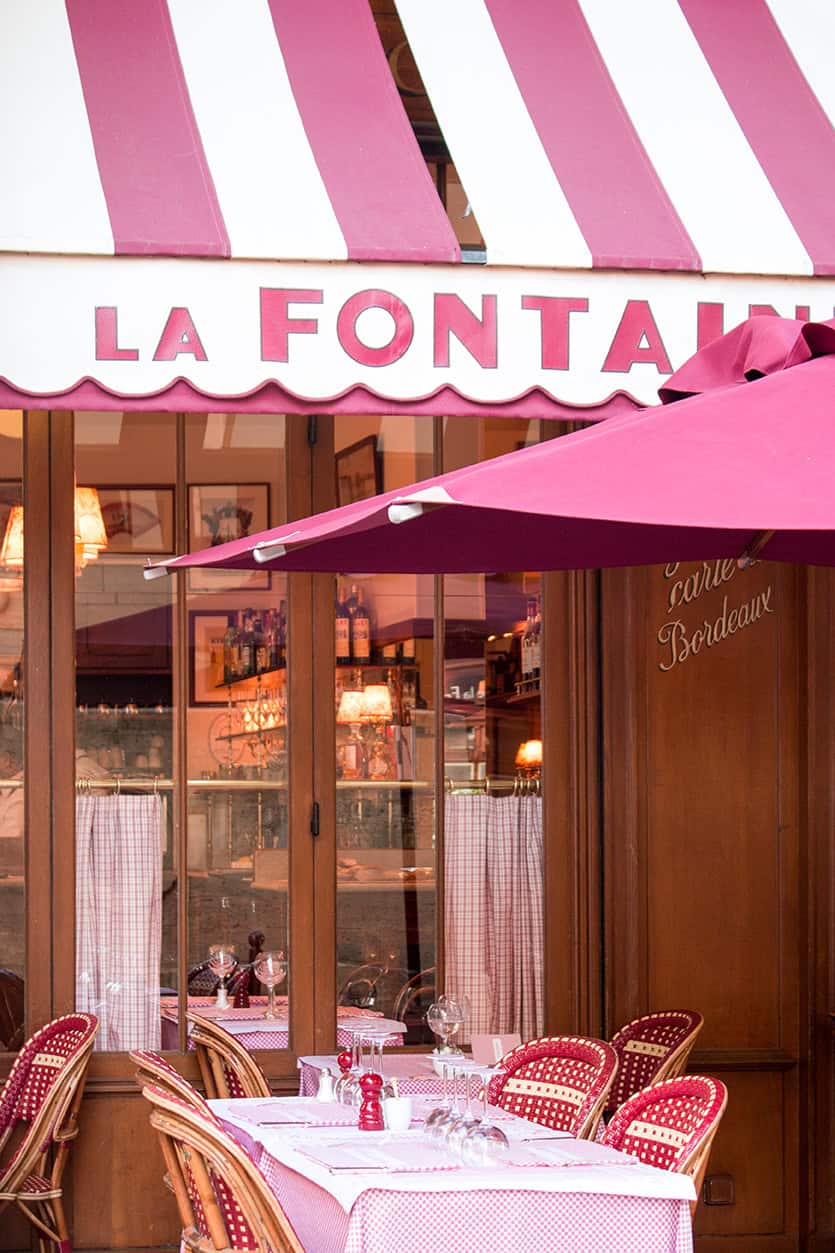 La Fontaine de Mars is one of those classic Parisian bistros written in the guidebooks and it holds up to the hype. The restaurant is located on Rue Saint-Dominique, with indoor and outdoor seating. I hesitated to try this spot for a while and finally booked it a few years ago. The service was fantastic, the atmosphere was very French, and it is a mix of tourists and French so you will hear a mix of French and English. You will find a chalkboard menu with traditional French cuisine along with some specials of the day. My pro tip is to take the suggestions of the waiter and explore the specials. These are the freshest and most special dishes offered and will run out towards the end of the lunch and dinner service.
If you have an outdoor table, you can see a tiny portion of the top of the Eiffel Tower, which is a romantic spot to enjoy Paris from the terrace. The staff is happy to recommend pairings from the wine list. Stroll to the Champs de Mars to see the Eiffel Tower sparkle.
You can book reservations in advance.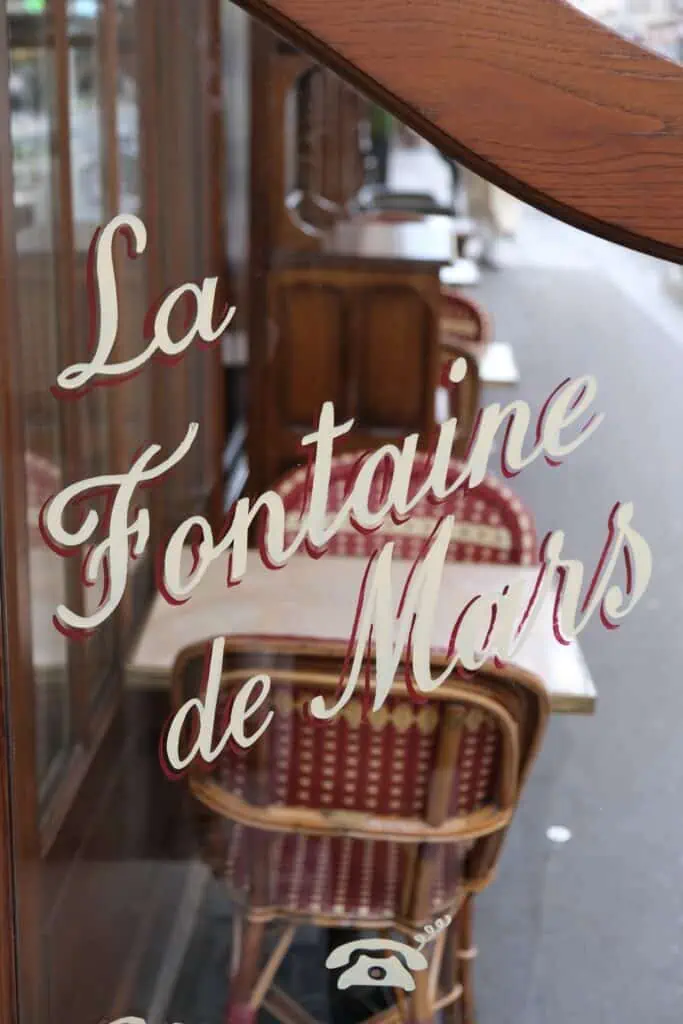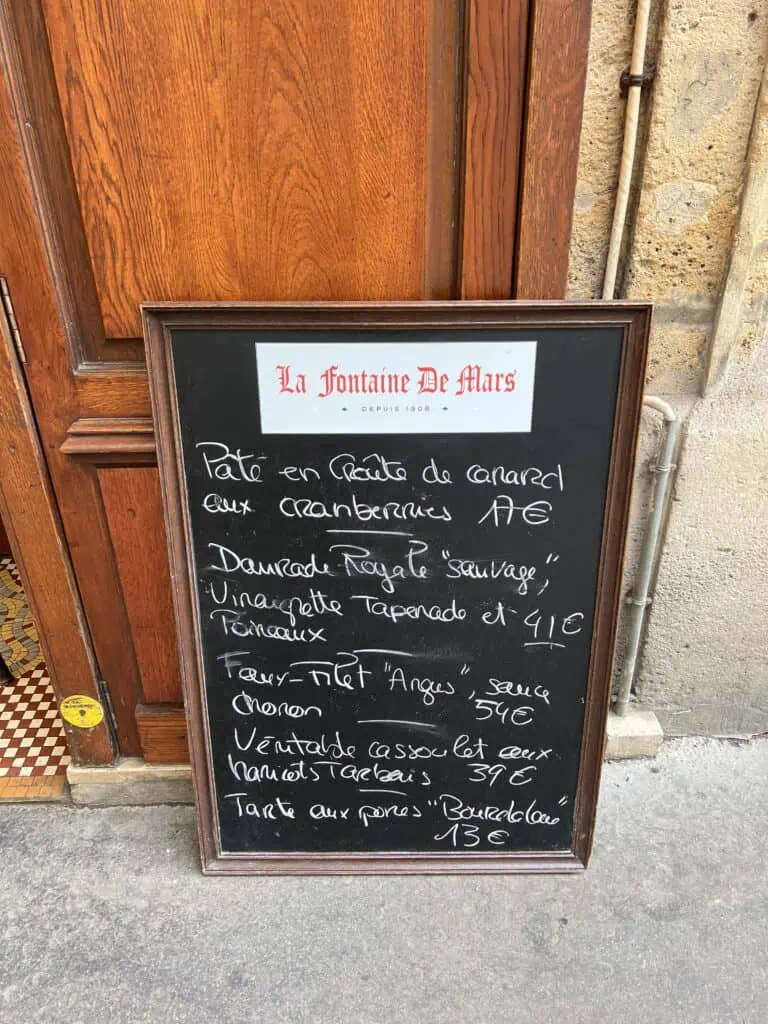 Chez Georges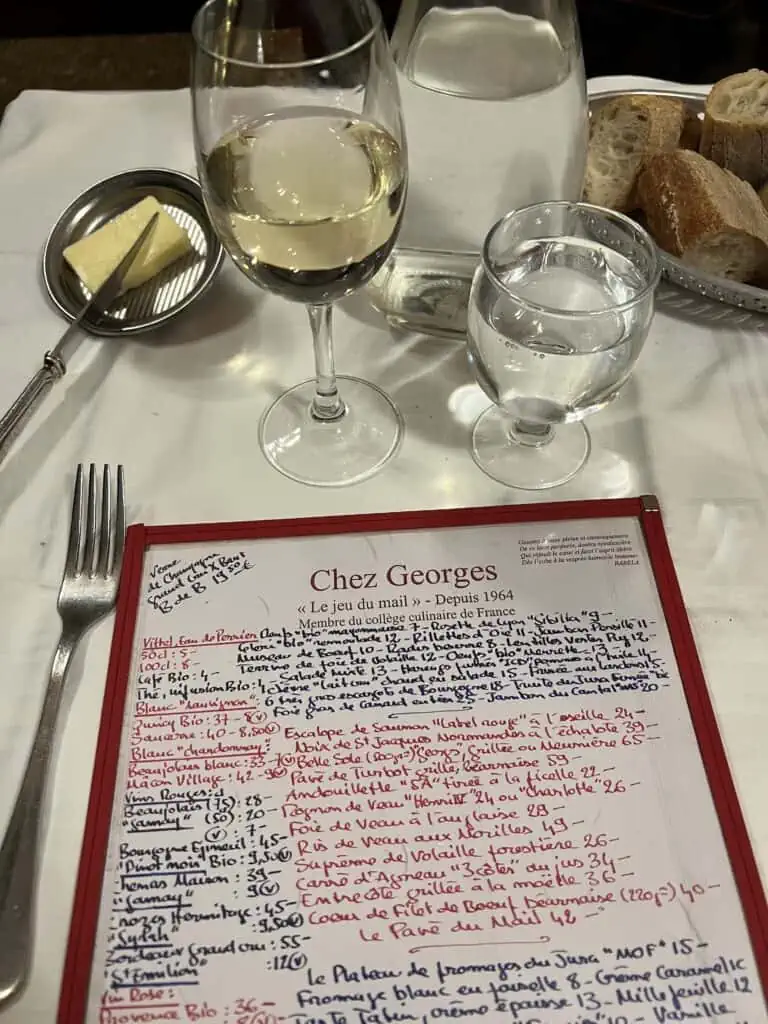 Chez Georges is a traditional French bistro I have passed many times and had an apartment close by, and never went into it until recently as a recommendation from our wedding photographer. The restaurant is on Rue du Mail in the second arrondissement in the heart of Paris. I tried to get a reservation while I was in Paris a few years ago, and they were fully booked so I highly recommend booking in advance directly with them here. They are open Monday for lunch from 12-2 and dinner service is from 7-10:30. They are closed Saturday and Sunday, so if you are looking for a perfect place for date night, book a Friday. I dined here solo, and they were very kind to put me facing out with a great view to people-watch. You will find classic dishes such as escargot and foie gras on the menu.
Don't be intimidated by the menu if you are not fluent in French or need help. The staff is happy to translate or offer an English menu.
Le Bistro Paul Bert
Located on Rue Paul Bert you will find the adorable and popular Bistro Paul Bert. It is a bit off the beaten path in terms of central Paris but well worth the visit. For more reasonable prices, visit for lunch over dinner. Le Bistro Paul Bert is one of the traditional bistros you will recommend to all your friends who visit Paris. The menu is filled with classic French dishes. Don't miss out on the cheese plate for dessert that you will dream about long after.
Bistro Rougement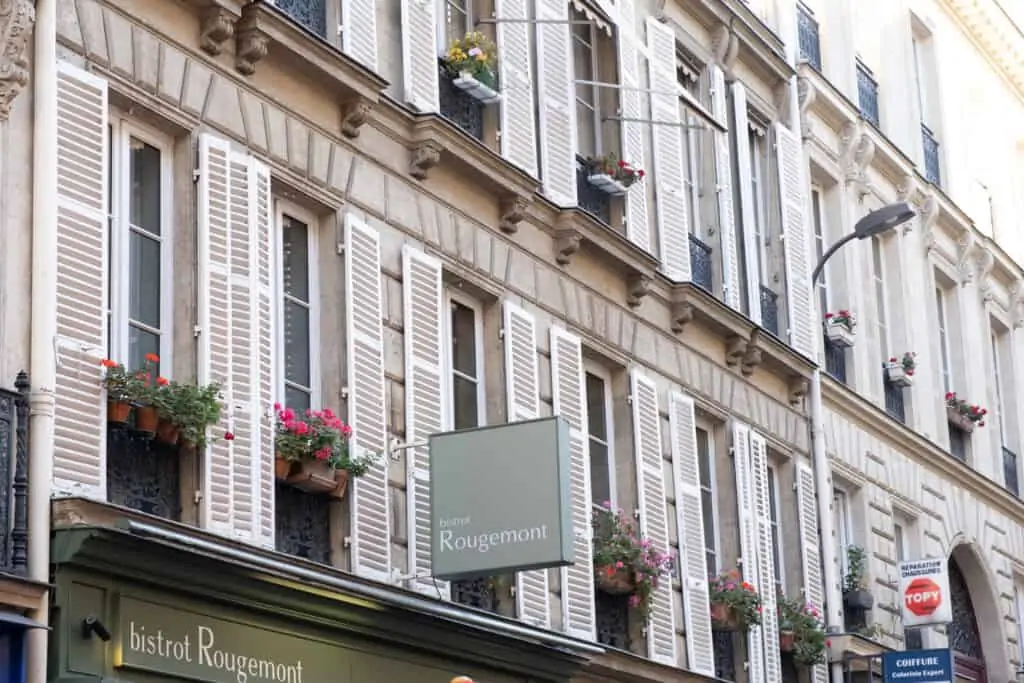 I discovered Bistro Rougement from a recommendation from Adèle and Jules because it was just around the corner from our hotel. During one of my trips, we were looking for a great Paris bistro with affordable prices, and this was a perfect fit. I have been here several times and never had a bad meal. There is a chalkboard menu with fresh ingredients and seasonal dishes. If you dine for lunch, they have a Prix fixed menu with a starter and main course for a special price or a main course and dessert.
The wine list is also excellent here, and the staff is great with pairing recommendations. I adore and highly recommend this little gem of a spot. There are a few tables outside and an extended terrace in the warmer months. This is a spot where the menu items will sell out due to limited availability.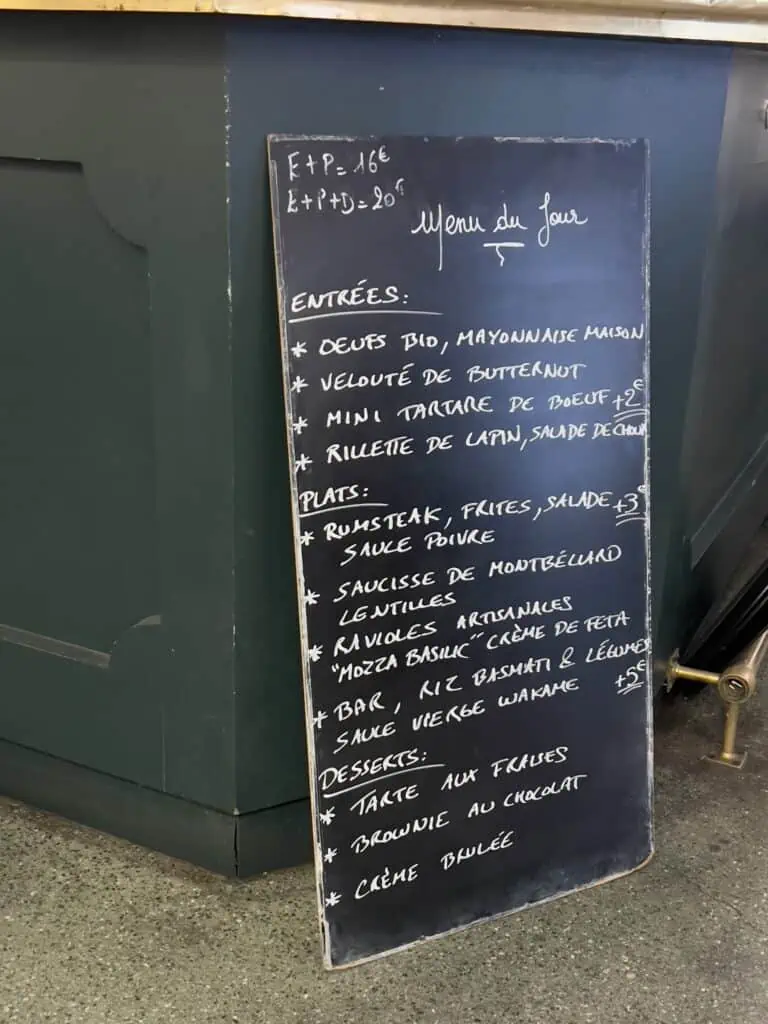 Le Bon Georges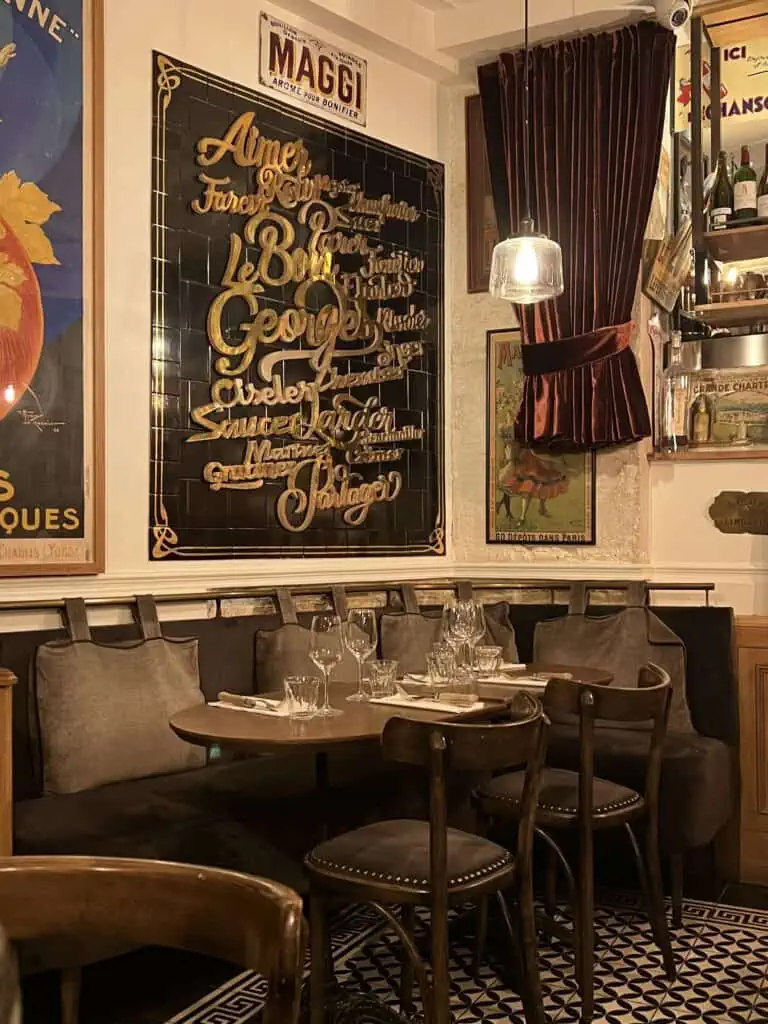 Le Bon Georges is a new bistro in terms of some of the other spots on the list that are much older. The restaurant is located in the heart of the 9th arrondissement of Paris centrally located. Outdoor dining is available on the terrace, or enjoy a meal in the indoor dining room. The menu is filled with traditional dishes that are reasonably priced and offer a lunch and dinner menu.
I booked my reservation online, which was easy to do. The place was filled more with English speakers during my dining experience, which I typically try to avoid as I prefer to have a more authentic experience. This could have been for my earlier time slot for dinner, the luck of the draw, or how we were seated. The staff was lovely as I dined alone, and they patiently guided me through the specials and the menu.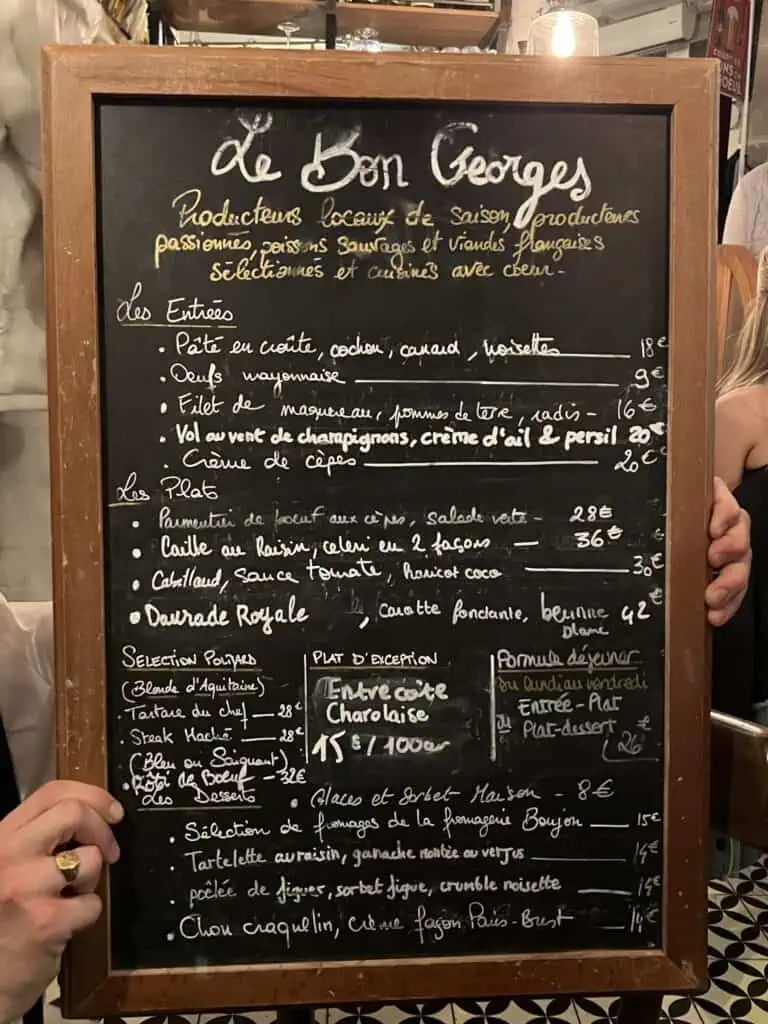 The restaurant is known for its elaborate wine menu. I was dining next to a couple who specifically came to try the restaurant based on the wine list. It would make a great solo dining experience for the people watching or a date night spot. They do have a dining room that sits a party of 12 if you have a larger group, you can inquire on their website.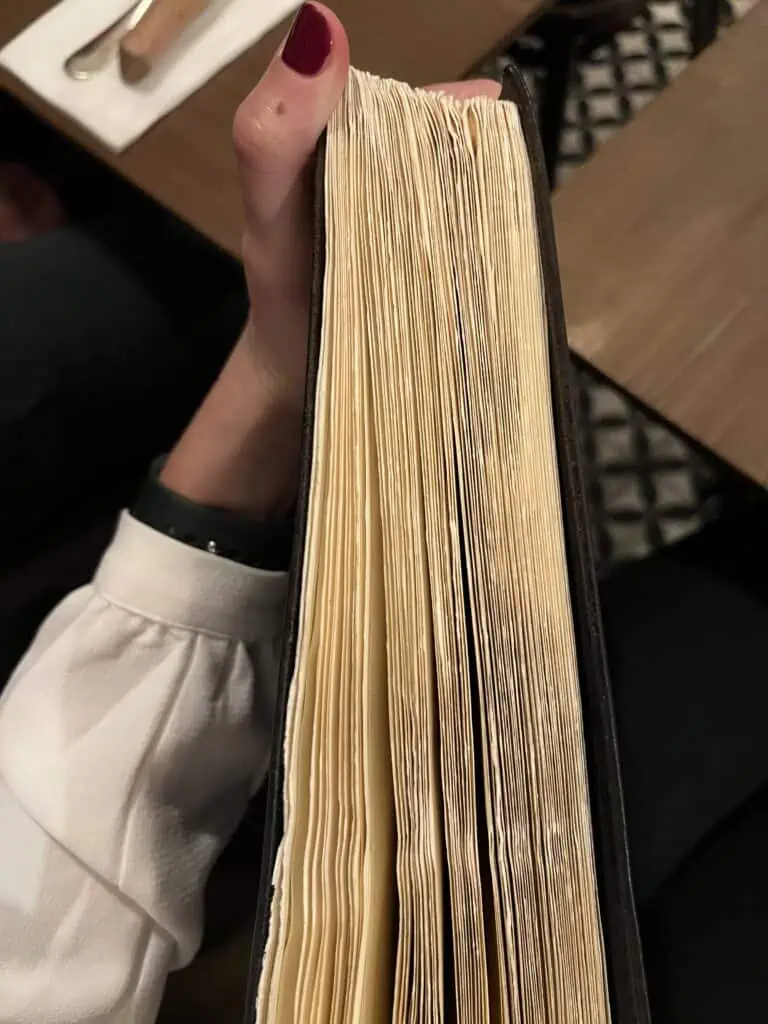 Additional Suggestions for Classic Parisian Restaurants
Bouillon Chartier has always been a well-written about bistro in Paris. It has recently gained even more popularity and expanded to more Paris locations. One of the draws of this particular bistro is the traditional French food you can find on the menu for affordable prices. This includes boeuf bourguignon, steak frites with béarnaise sauce, and chocolate mousse.
Bouillon Chartier is known for its lively atmosphere in the dining room and no reservations, at least for small parties. You will typically see a long line outside this spot around meal times. This is one of the best places in Paris to have French food for a reasonable budget.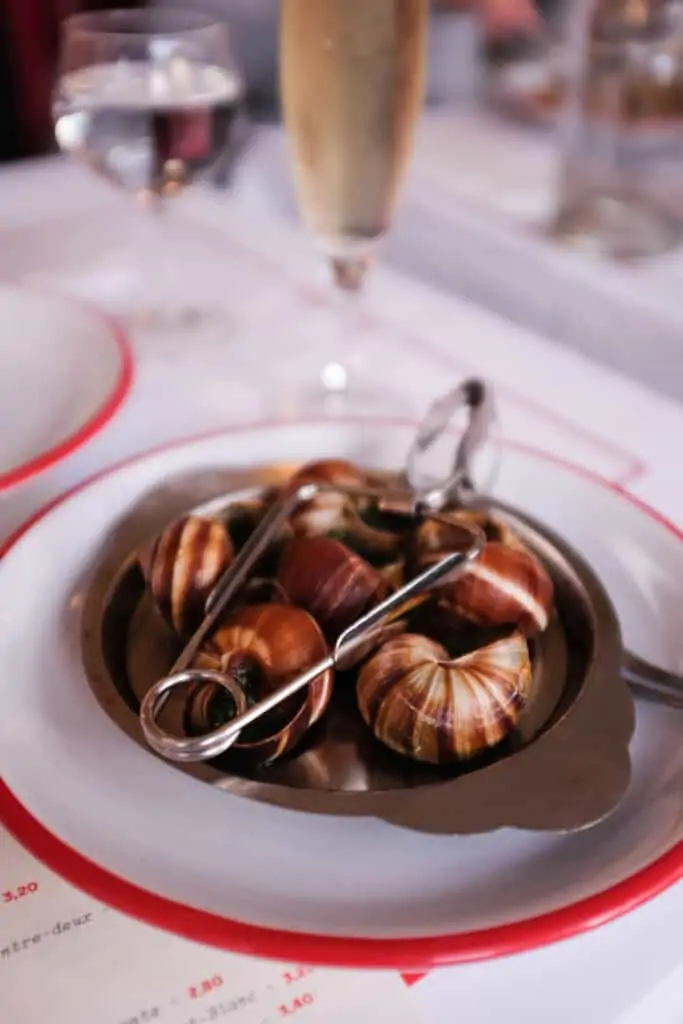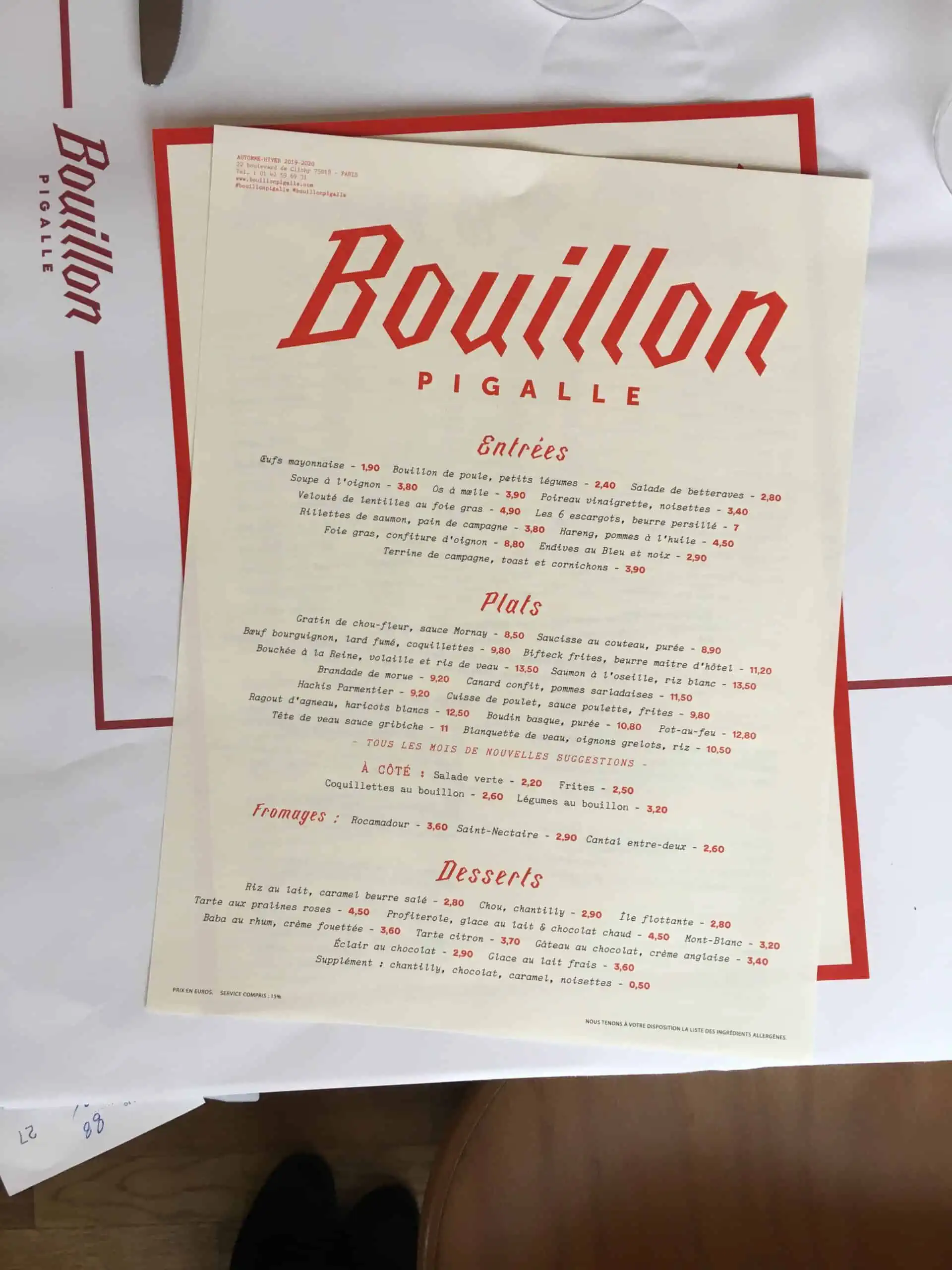 They have recently added a Bouillon in Pigalle if you are looking to explore Montmartre at the same time.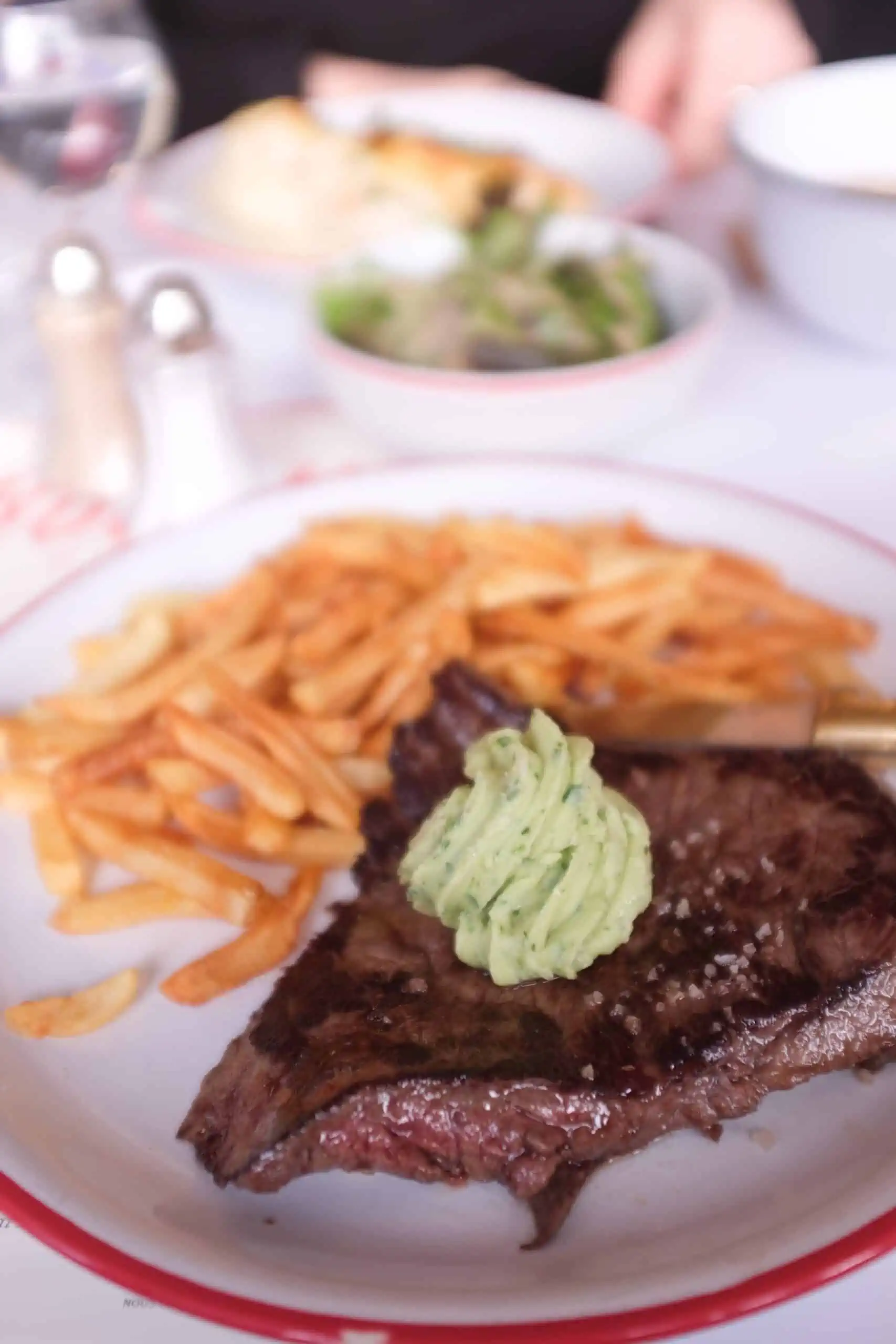 Classic Paris Bistros
Other favorites include Chez Savy, which is very close to the Dior museum. They have lunch and dinner service with friendly staff and classic French traditional styles on their menu. There are also a few terrace spots to snag if you want outdoor dining.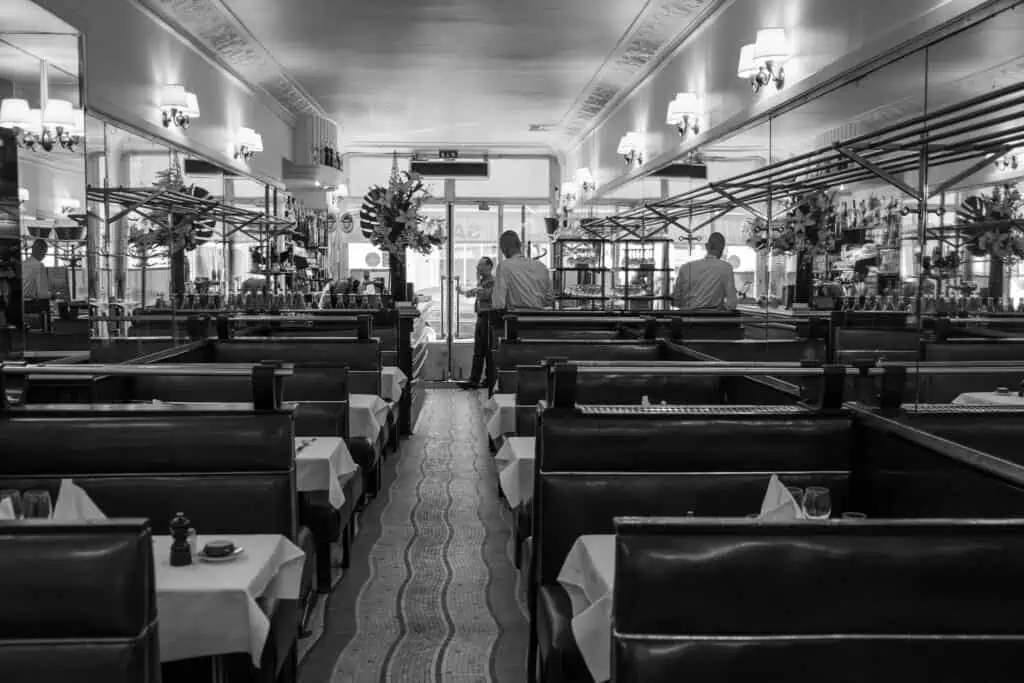 I also love Chez André, which is a classic and cozy old-fashioned bistro with French staples such as duck confit and sole meunière. The spot has existed for almost 100 years and holds that traditional Parisian charm.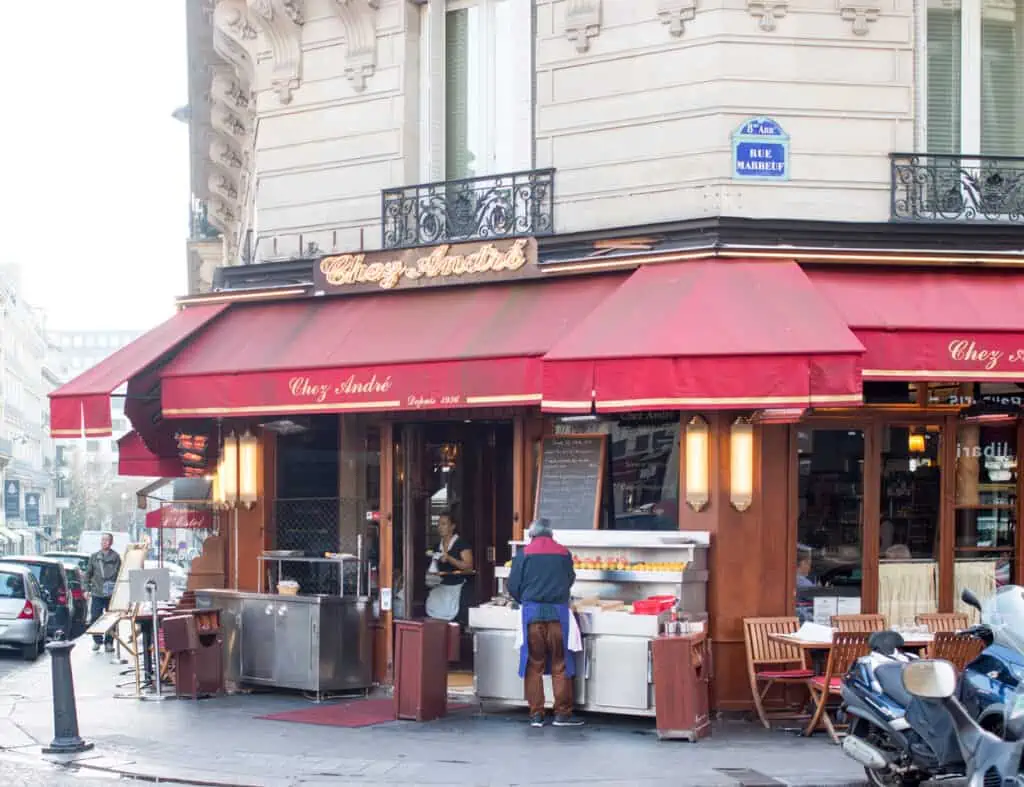 I would love to know your favorite spots too! Please comment below and share yours with the EDP community and me.
P.S. For more places to eat in Paris you can check out this blog post.