I have loved the Cuyana brand for years. The first bag I owned was the top zip tote which is still one of my favorite bags to travel with. I added the tote insert which makes it easy to organize so many items. Plus, I believe everything has a place and the organizer speaks my love language. The newest addition to the Cuyana line is the Cuyana system tote which is an update on the top zip tote.
I have since added the leather travel case, which travels everywhere with me along with this leather wallet. Cuyana leather products also make great gifts. You can add a monogram to just about anything.
You may know the brand, Cuyana because I have mentioned them often or you have seen them in just about every gift guide I have curated on the blog.
The brand is focused on fewer, better. Their products are high-quality classic styles that you will use over and over.
Cuyana System Tote
I was excited to see their System Tote recently launched. The System Tote can be worn multiple ways and used for work, travel, and a night out. The System Tote comes in a variety of colors including classic black, caramel, dark olive, and stone, and two sizes a 13″ and a 16″. I chose the classic black because it works best with my wardrobe. The 16″ bag fits my camera and that is a big plus for me. (Cuyana just launched a mini system tote)

Cuyana Laptop Sleeve
I have had a Cuyana laptop sleeve on my wish list since last year, and I was happy to see the System Tote has a laptop sleeve that fits perfectly inside.
I typically work from home when I am not traveling. If I have a work meeting at a coffee shop, the system tote makes it easy for me to travel with my laptop. It is also perfect for traveling to Paris or seeing my family in Florida. I can fit everything into one bag to put on my carry-on.
Cuyana System Tote Accessories
I recently purchased this system zipper pouch insert in a smaller size to hold my wallet, phone, and small accessories like lipstick. The zipper pouch can snap right into the bag or float on the bottom. It helps keep everything a bit more organized and I like having my valuables in a zippered pouch.
Cuyana System Tote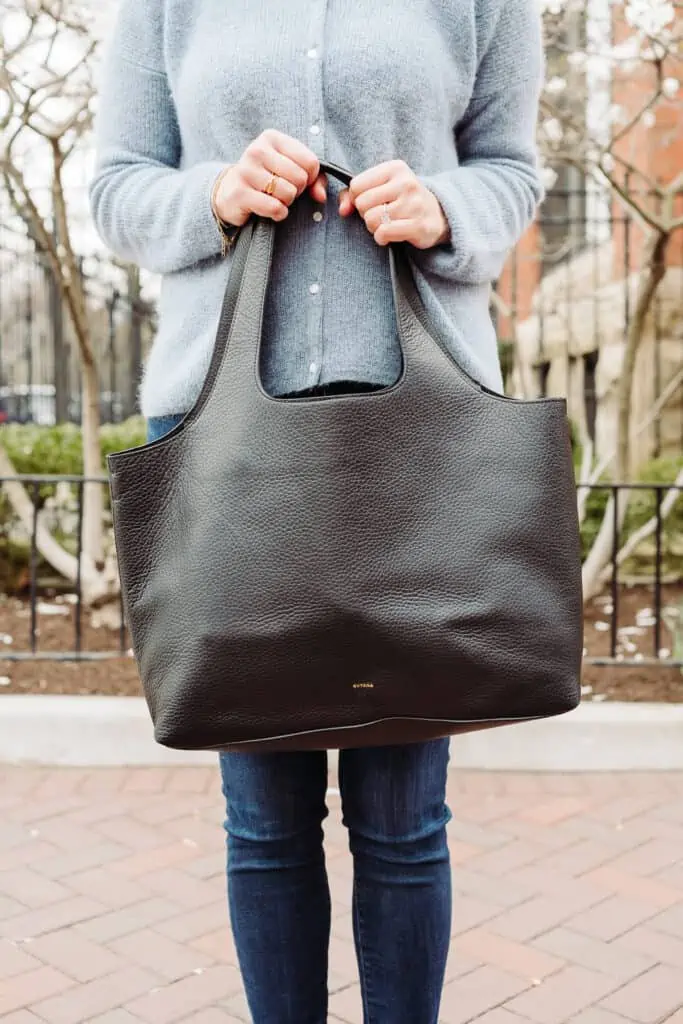 The System Flip Bag
The system flap bag snaps easily into the system tote. This is perfect for a night out when you don't need a lot with you. I also use it for walks with Henri. His treats, my phone, and my keys fit easily in the bag.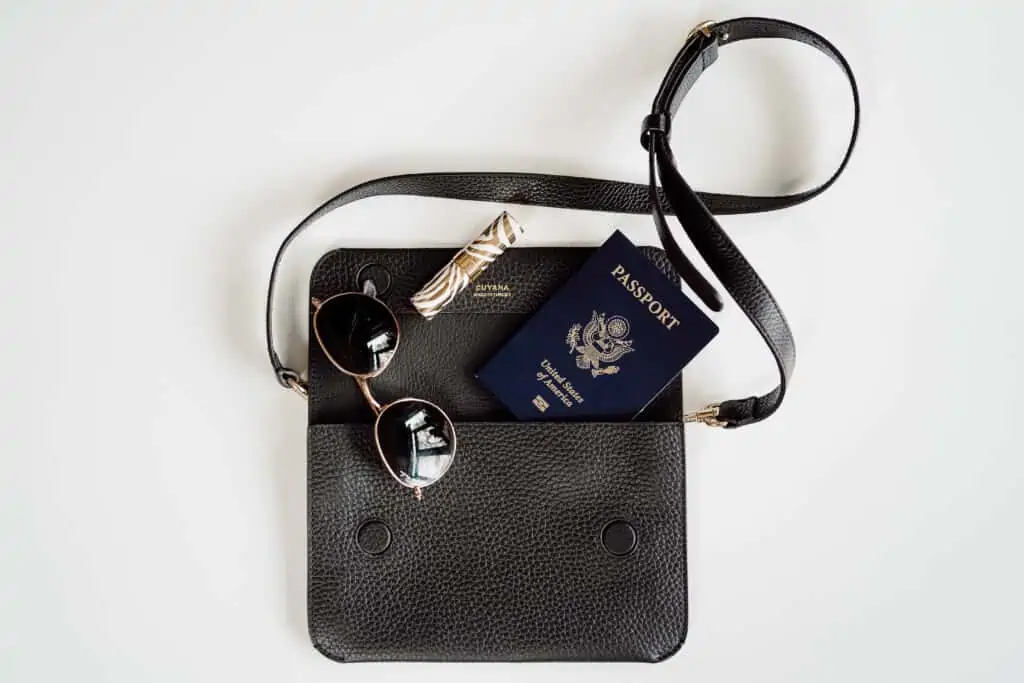 One of the challenges I have is packing multiple bags when I am traveling. Even for a quick weekend away, I still need my laptop for work and want to pack a smaller bag. This is where the system flip bag comes in handy. I can fit my camera, laptop, passport, and wallet all in the system tote and have room for a bag on the go with the system tote! It's the best of both worlds.
The bag has an adjustable strap that can be added to the system flip tote bag and the system tote. You can wear it multiple ways!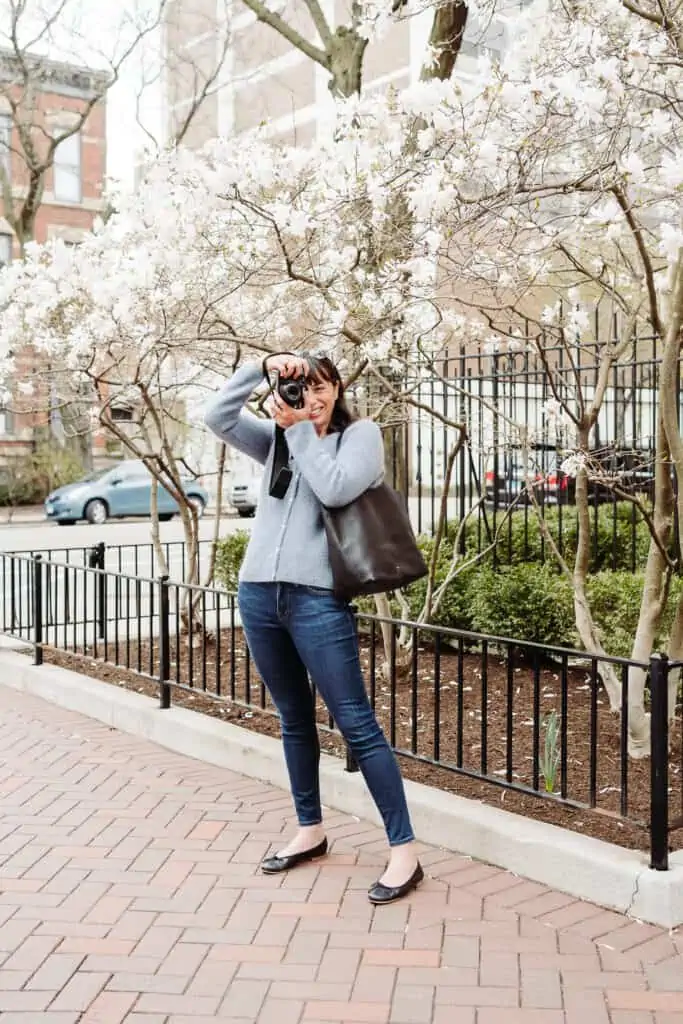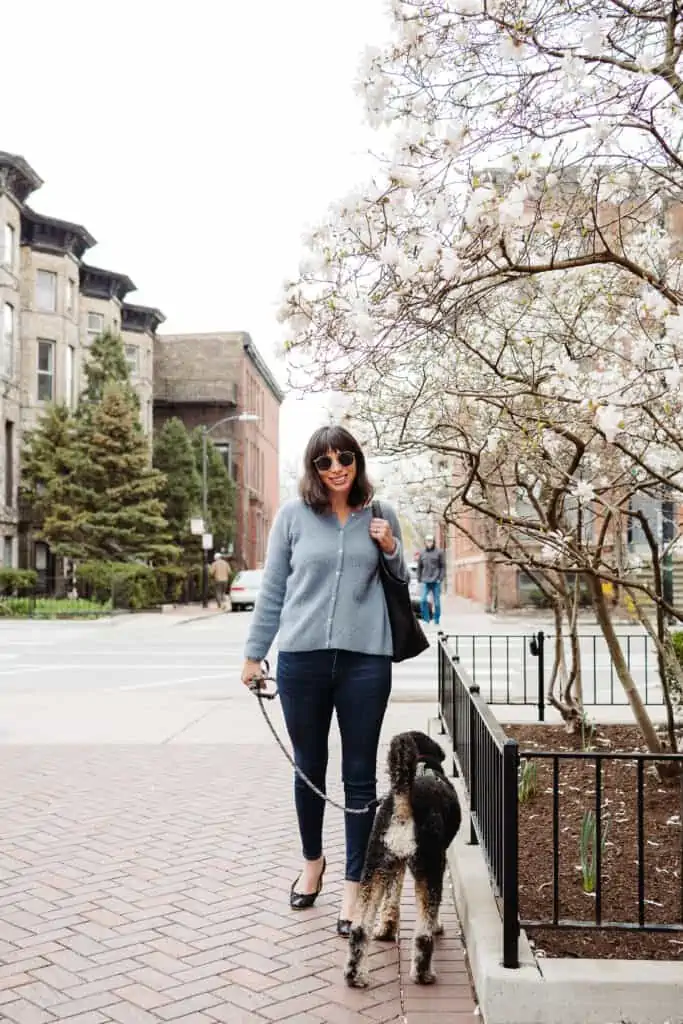 The bag also comes in a dreamy caramel option and all matching accessories:

Accessories from Cuyana that can also be used inside your System Tote:

P.S. If the regular-size system tote is too big for your needs, Cuyana just released a mini-system tote. It's so cute! Perfect for quick outings and nights out.
Thank you to Cuyana for sponsoring this post. I have been a customer of Cuyana for years. All opinions are my own.