The Best Shoes To Wear in Paris
My favorite way to explore Paris is by foot. My first solo trip to Paris was in 2010, I walked the city without a map, got lost, and enjoyed every minute of it. It is how I learned about the city of Paris and all the hidden streets. The shoes you wear can make or break a trip. Blisters or uncomfortable shoes can really slow you down. I also, prefer to look like a local instead of a tourist. These are the best shoes to wear in Paris all recommended and tested by me on a previous trip.
Sneakers
I love the Madewell Low-Top Sneakers. Sneakers are very trendy in Paris and you will fit right in. I would leave the Nike running sneakers at home and go with a more modern sneaker for walking around Paris. I always recommend breaking in the Madewell shoes before you leave town. They will mold to your feet well after a few wears. You will thank me later for this. Once you have them broken in, you will never want to take them off.
Other favorite sneakers include these Jack sneakers from Sézane. 
It isn't uncommon for me to walk 10 miles a day in Paris. I always find a reason to cross the Seine. It is so calming for me and a great place to watch the sunrise and sunset.
I have had my fair share of uncomfortable shoes on the streets of Paris and I feel I have learned my painful lesson. I have also been caught in the rain more times than I care to admit and in the end, ruined a few pairs of shoes.
My favorite walking shoes have been the Blondo shoes. For Fall and Winter, they were great because they make a variety of ankle and knee-high boots. I have 5 pairs and counting! They are waterproof which is so great and I don't have to worry about getting caught in the rain and ruining a pair of boots. The price point is between $125 – $200. These will get new styles at the start of Fall.
I like to wear these socks with my sneakers and ballet flats.

Ballet Flats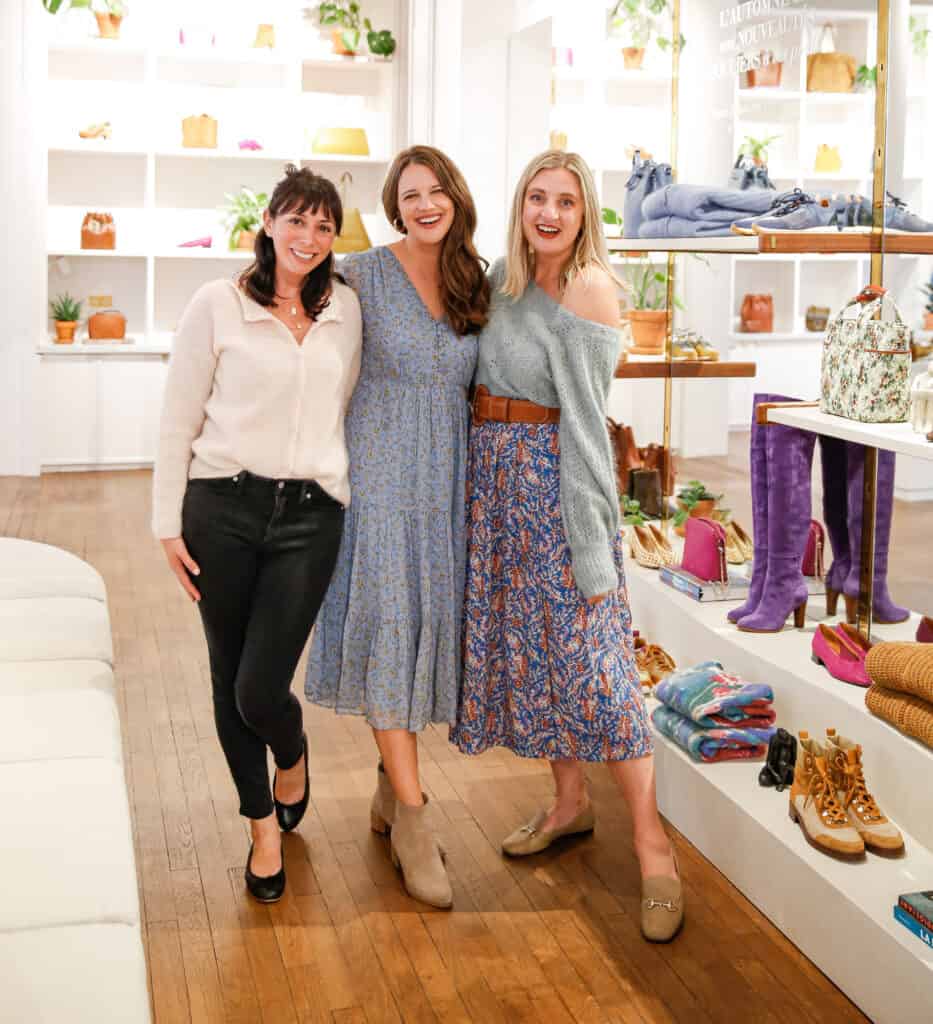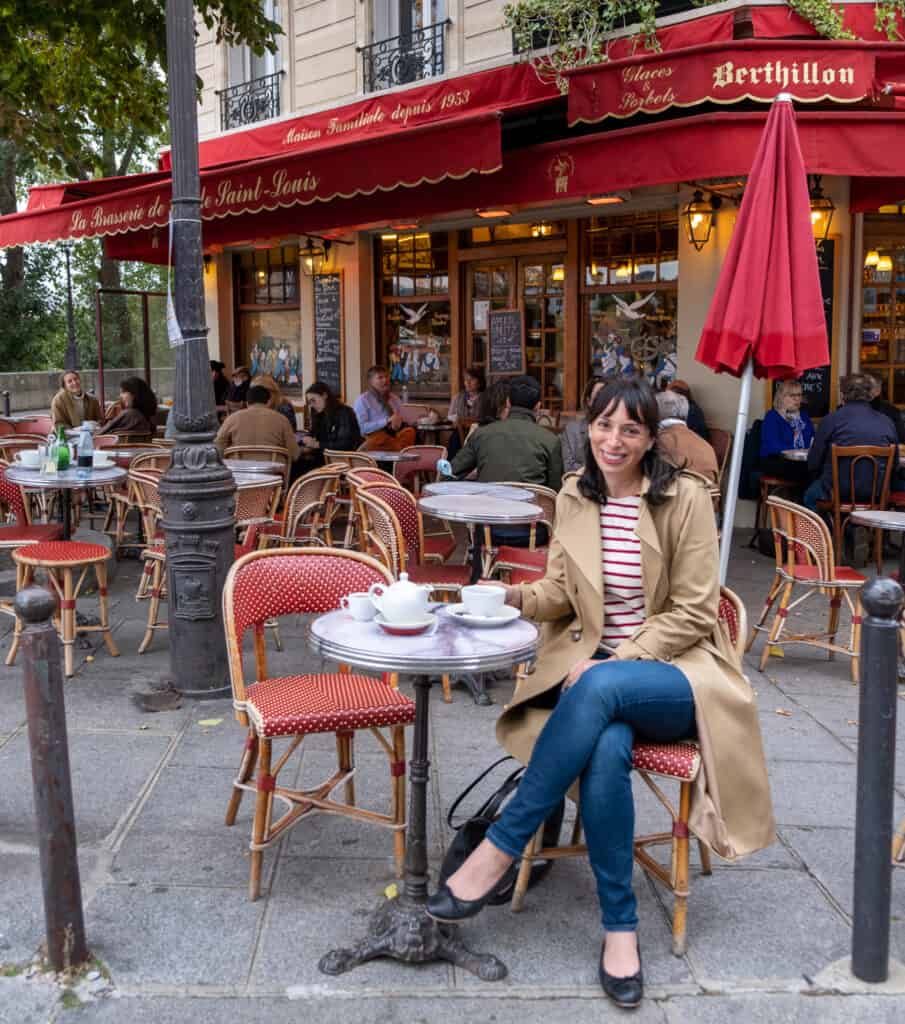 When it comes to ballet flats, I really love the Margaux Demi flat. I bought them after hearing so many people mention the brand. I bought the 8.5 and I quickly fell in love with them. After walking miles in them in Paris in both the fall and spring, I can honestly say these are some of the best walking flats. My feet swell after walking a while so I do think the 8.5 was best for me.
I get so many questions about these and if they are really comfortable and the answer is YES!
Sarah Flint flats are also a great option if you are looking for a different style flat. These need a little bit more breaking in, but once you have them formed to your feet you can walk miles. This is the style I have. You can use the code BAREBECCAP for $50 off your first pair of shoes.

Flat Boots
For the colder months, I highly recommend a flat boot for walking around Paris. My Blondos are my go-to and one of your favorites too! These tall boots will be back in stock in all sizes in the colder months. I will make sure to let you know when they are back in stock. They usually go on sale around Nordstrom's Anniversary. These go with jeans and dresses and are just all-around a great boot for under $250.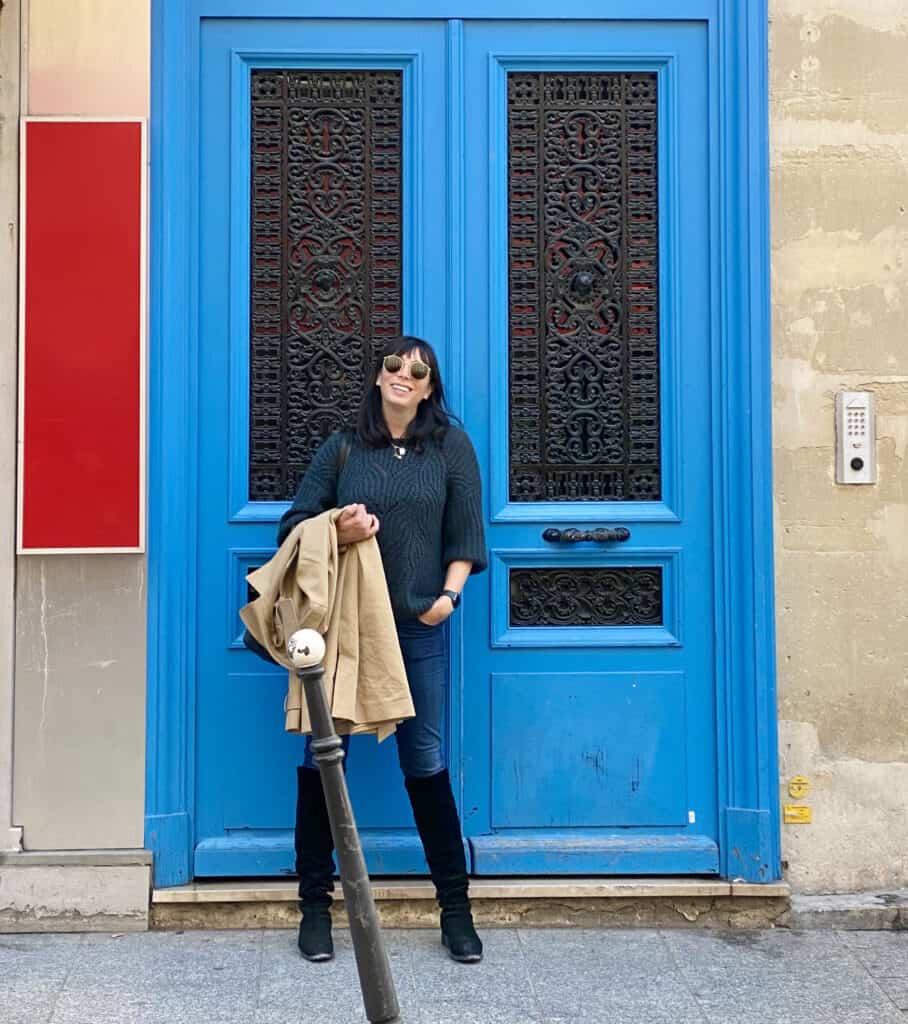 Ankle Booties
My Blondo ankle booties were the MVP of my latest Paris trip in April. (P.S. I did find them on Amazon with limited sizes and colors) I almost didn't pack them but made a last-minute decision to add them to my suitcase. It snowed and was absolutely freezing and rained most of the 10 days. Blondos are waterproof and these really held up. Mine are so old and were purchased from Nordstrom more than 5 years ago. Blondo will have more updated styles come fall.
Do you have a favorite walking shoe you can't live without? Share below!
This post does include affiliate links that help contribute to my coffee and croissant research. merci!
P.S. Don't miss A Guide to Paris in the Fall and My Favorite Boutique Hotels in Paris