When it comes to shoe styles, I love a good ballet flat. They are great for jeans, dresses, and skirts and perfect for that transitional weather or Spring into Summer and Summer into Fall. A ballet flat makes me feel polished and put together. Finding a good shoe that is comfortable to walk in is key. I prefer to invest in a good quality shoe and wear it as much as possible. The Margaux demi flats are a great affordable option if you are looking for ballet flats this season.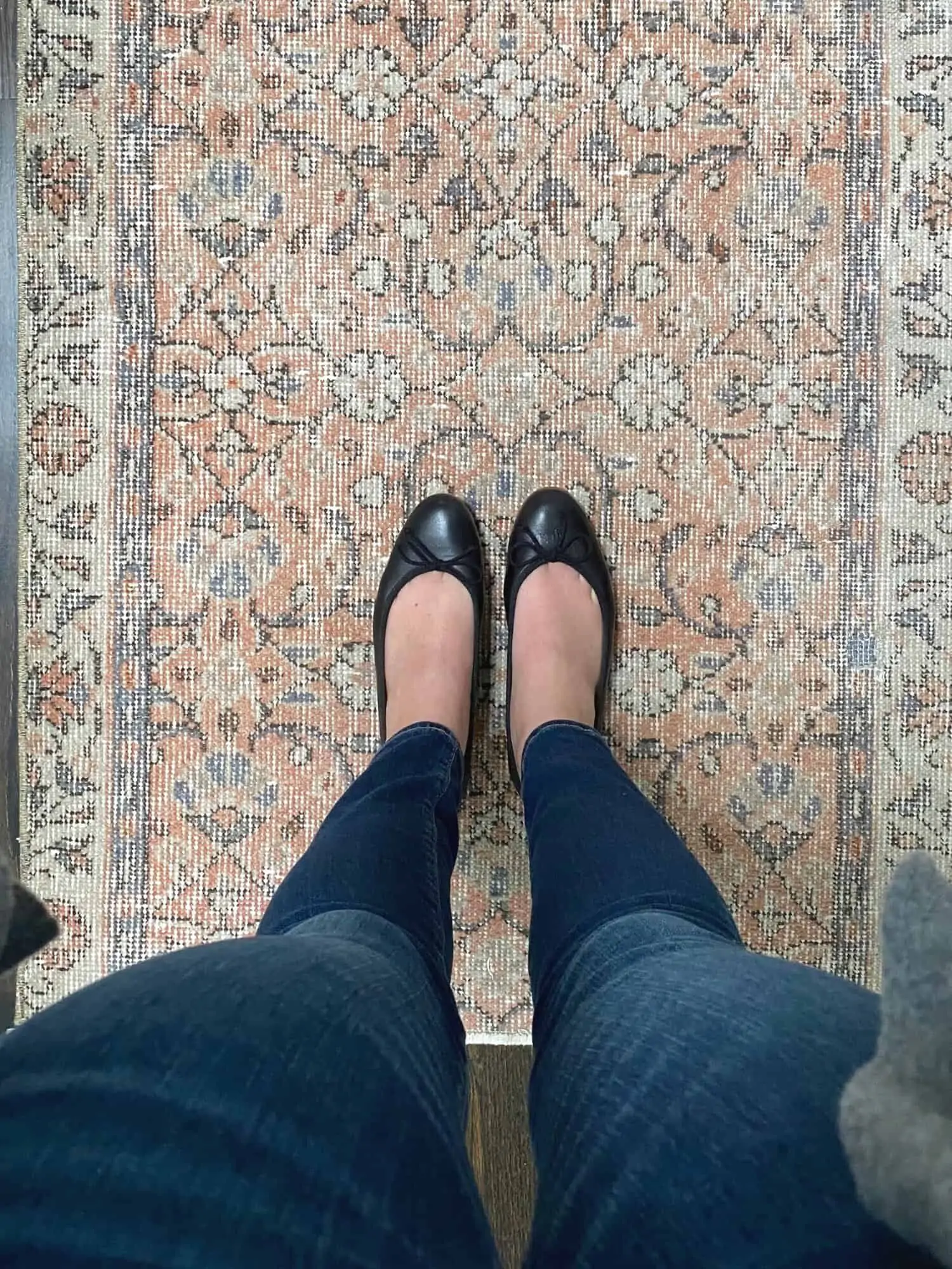 Margaux Demi Flat Review
Margaux shoes is a female-owned company out of New York that I discovered a few years ago. I ordered the demi Margaux Flat and the process of ordering was easy and shipping was so fast. For my order, I ended up selecting an 8.5. I am between an 8/8.5 but since I plan on wearing these a lot I went for the larger of the two sizes. My feet tend to swell in the warmer months and I didn't want them to be too tight.
The size is perfect in the 8.5 and may be a little loose with no sock. I highly recommend no-show socks with all flats to keep your shoes from smelling from sweat and it helps with blisters. There are these affordable ones from Nordstrom here.
If you have questions on fit, they do have fit experts available to answer any questions.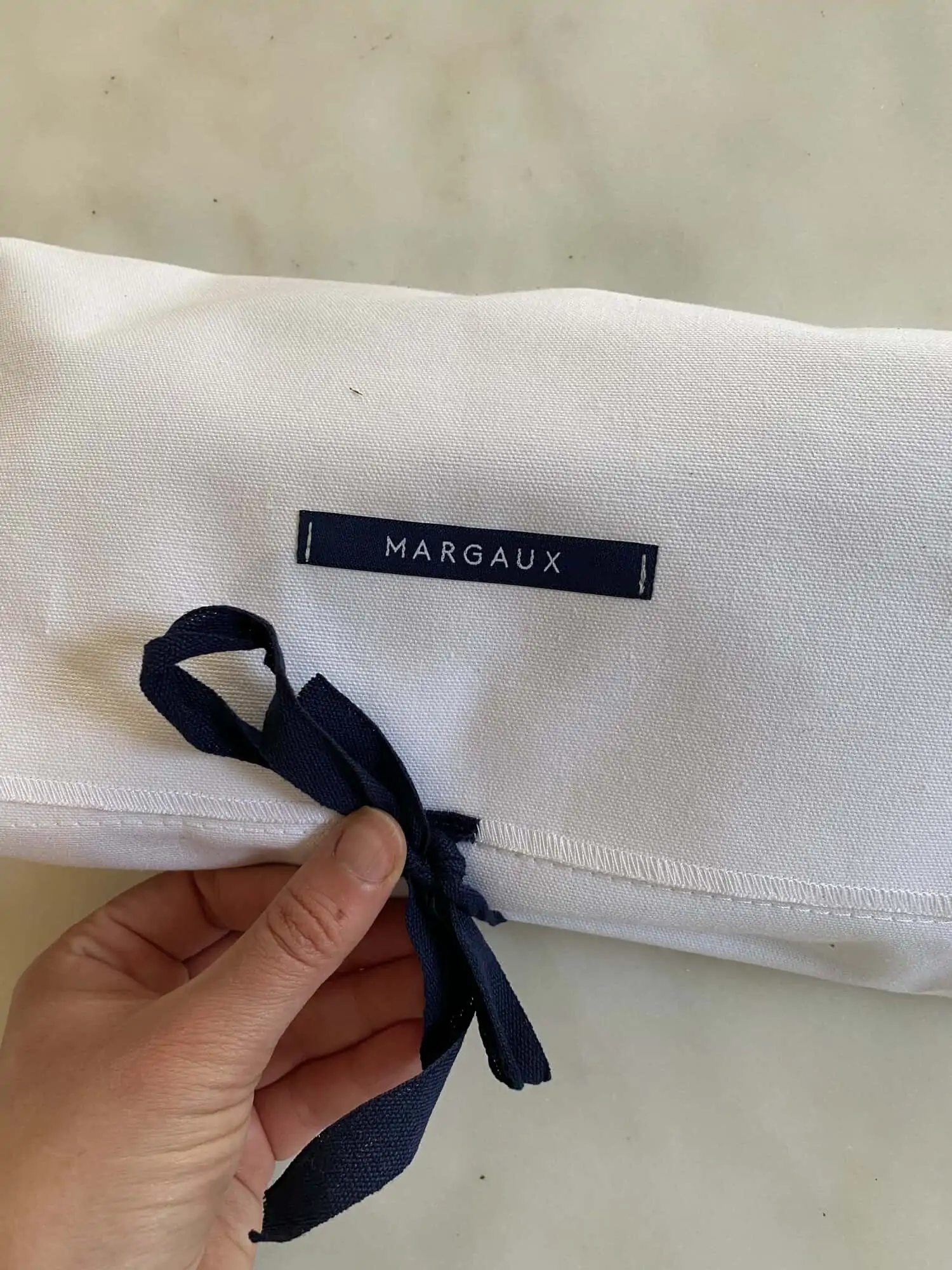 Packaging
I was really impressed with the packaging of the shoe. They come wrapped in a fabric dust pouch with a spot for each shoe. You can keep this to store your shoes in. On the bottom of the shoes is a plastic piece so you can easily try on your shoes and not worry about damaging the soles in case the size isn't for you or you just don't like them.
You can remove the sticker once you decide to keep them, which I hope you do!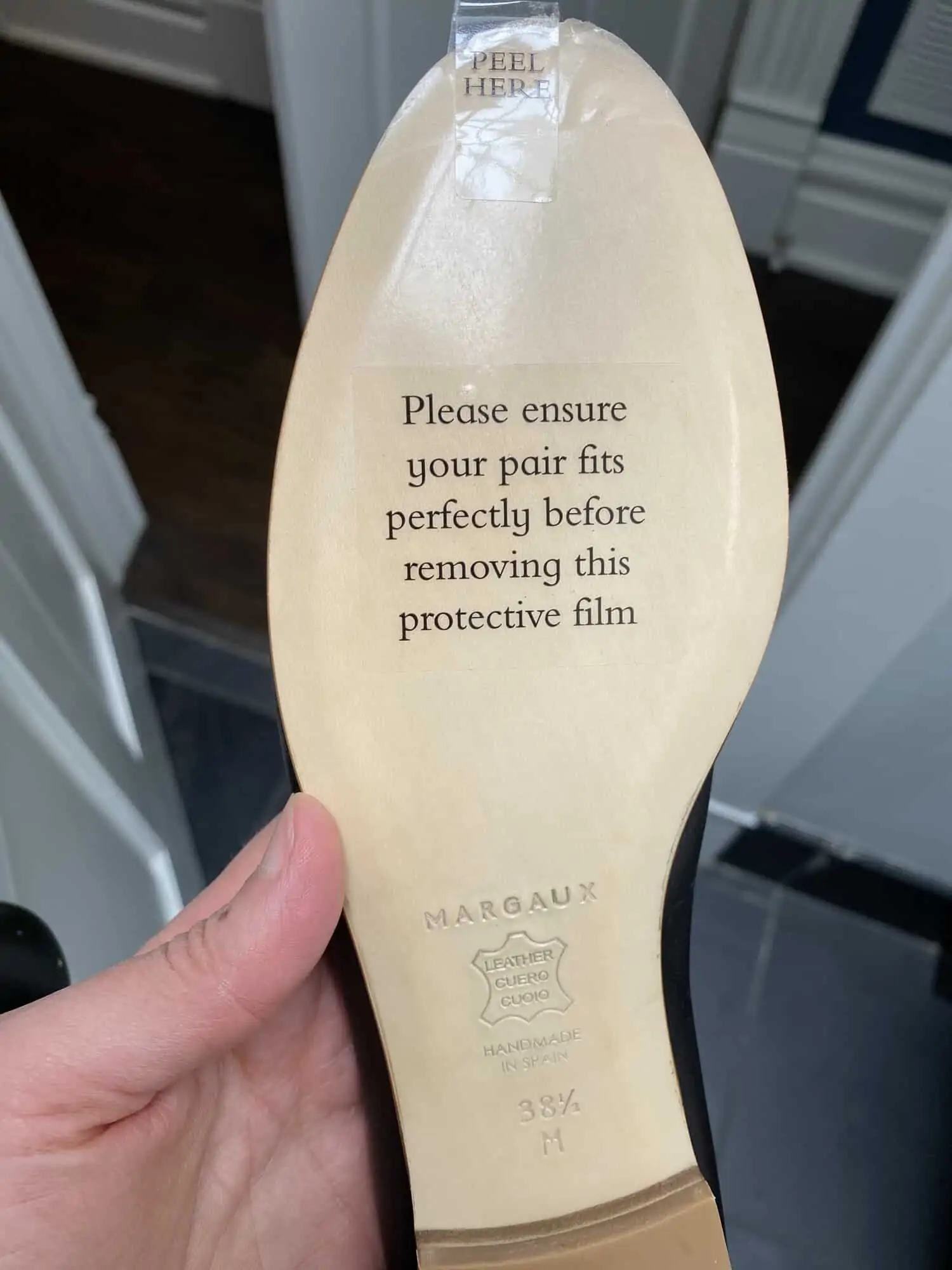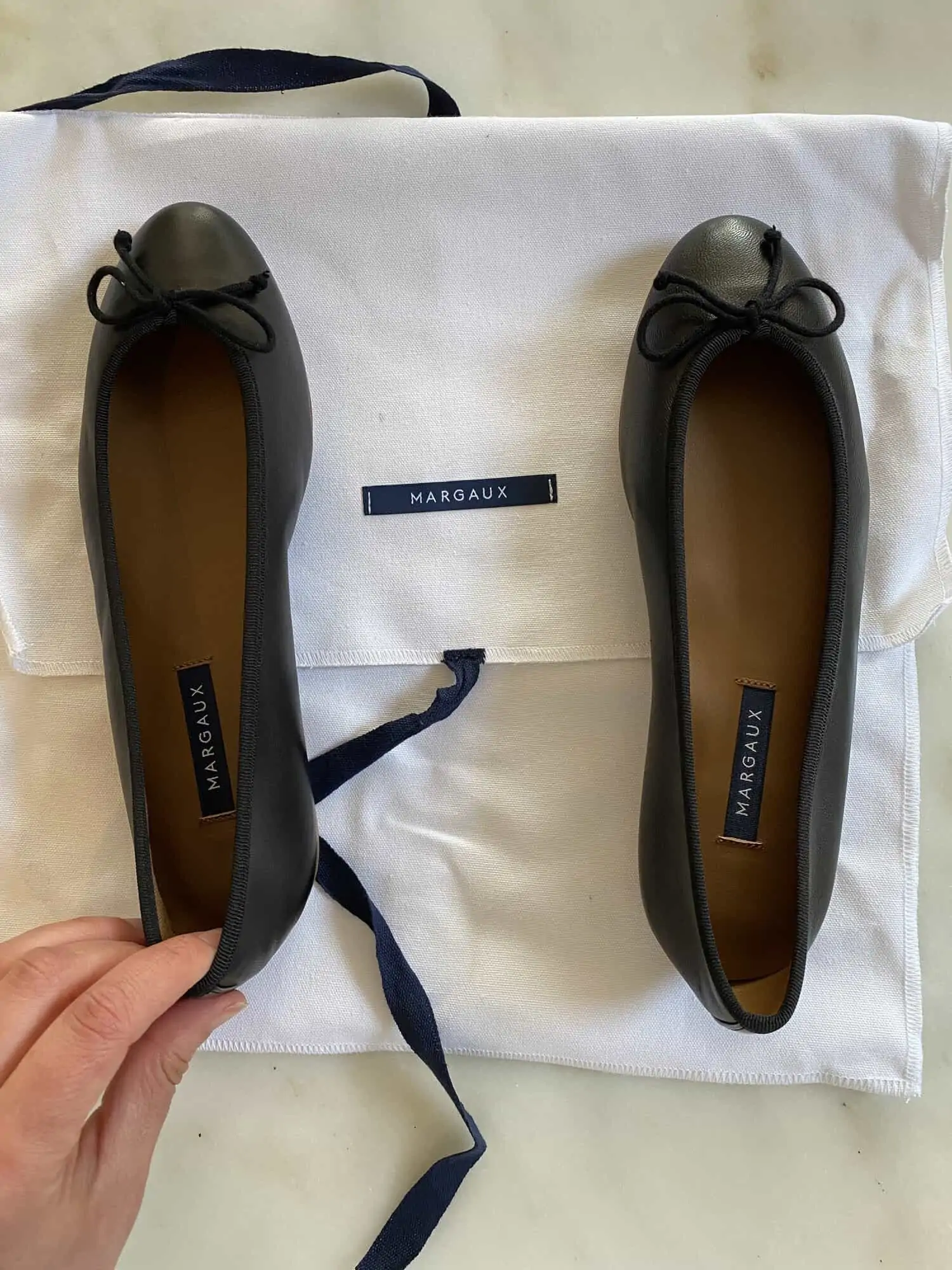 You don't need to really break them in, they are ready to wear right out of the box. There is 5 mm of padding on the bottom and there is an adjustable bow tie at the top to help them fit more snugly. The shoes are described as French-girl chic and it couldn't be more true.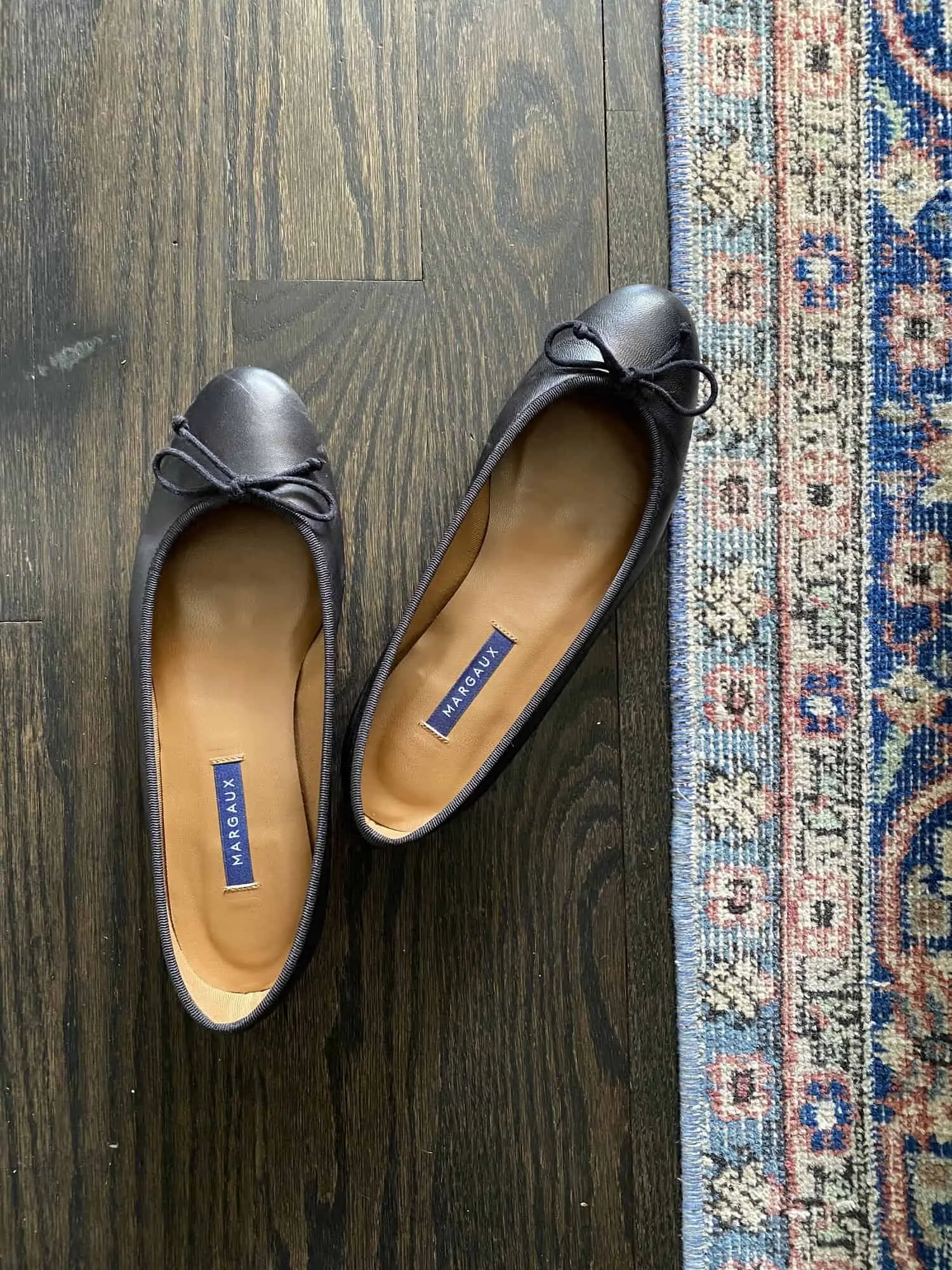 Just a note, they have multiple styles of shoes. I chose the Demi based on style. Feedback from one reader who had purchased one of the more pointed styles and she wasn't happy with the fit. In terms of the other styles, I can't comment on any other style right now that I don't own.
The rounded toe looks more comfortable to me than a pointed flat for my feet shape. They have a really cute ballet mule but I know not having a back on the shoe wouldn't work for me.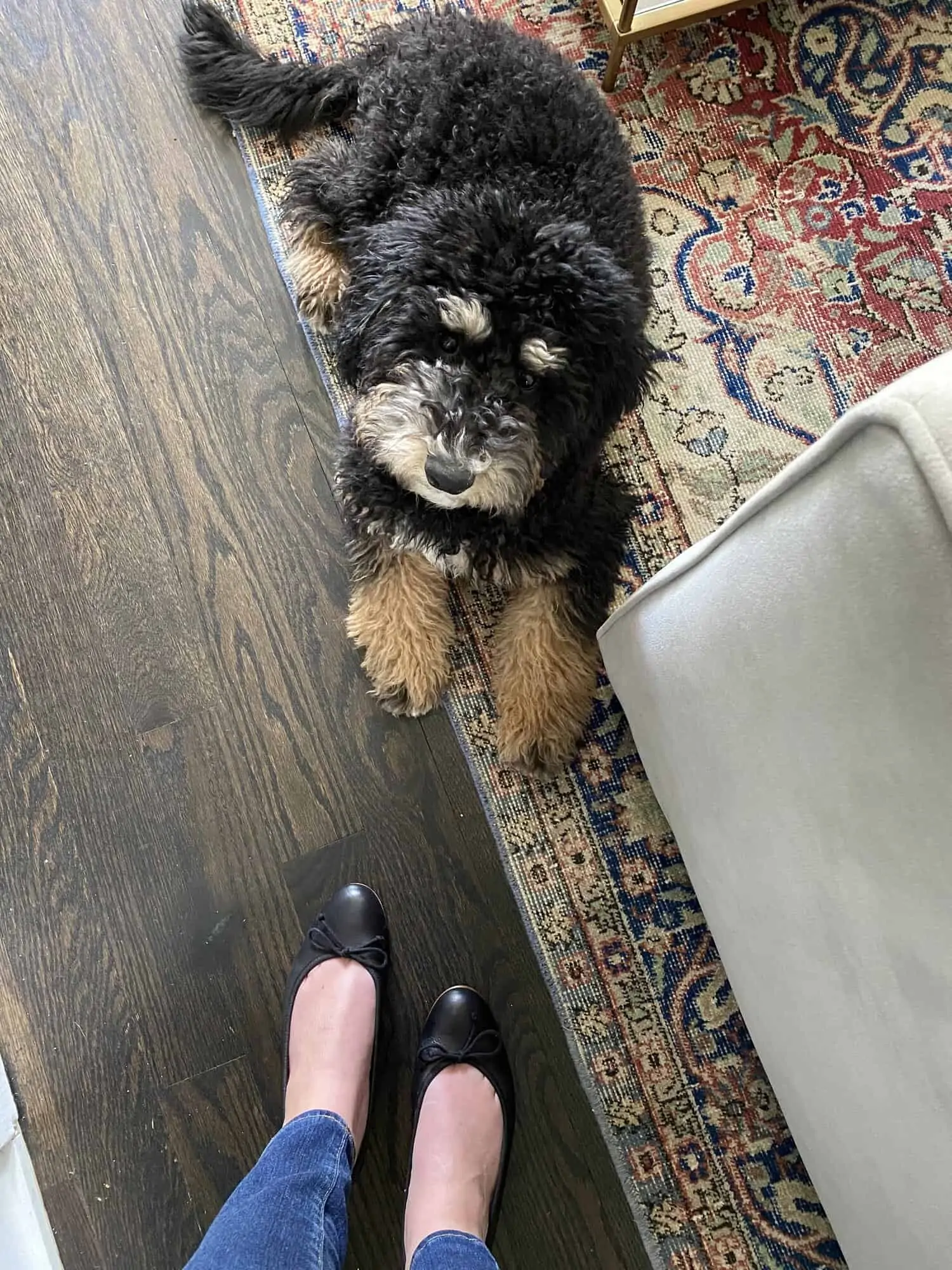 Price Point
When considering the price of the Margaux flat, I found the price point to be on point in terms of quality. The Margaux Demi flat will run you around $200 with shipping. J.Crew makes a flat that readers have suggested which is closer to $100. I have not tried this flat to give an honest review. I have owned and loved the Margaux flat for a year and it is still in great condition after walking miles every day in Paris.
Margaux Flats in Paris
I swear by the Margaux demi flats. Over the years, I have worn them in Paris in the fall and spring. You can see my full list of comfortable walking shoes for Paris here.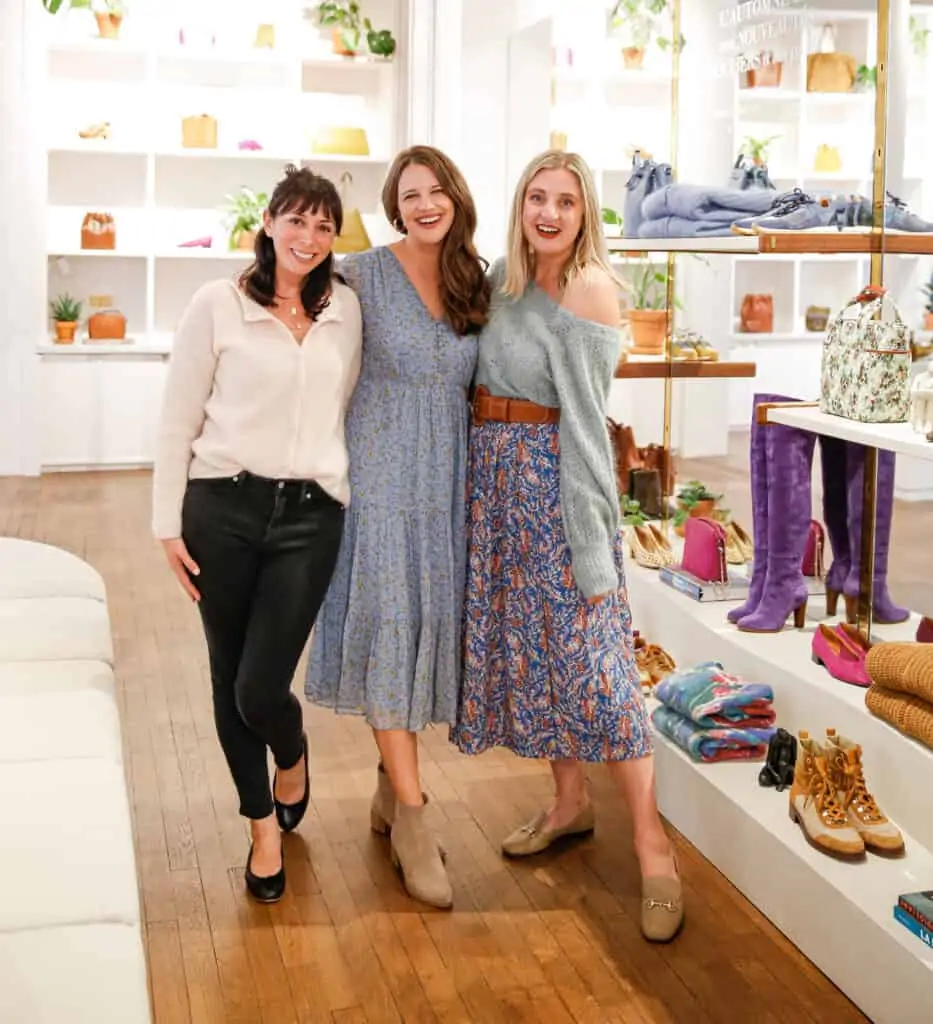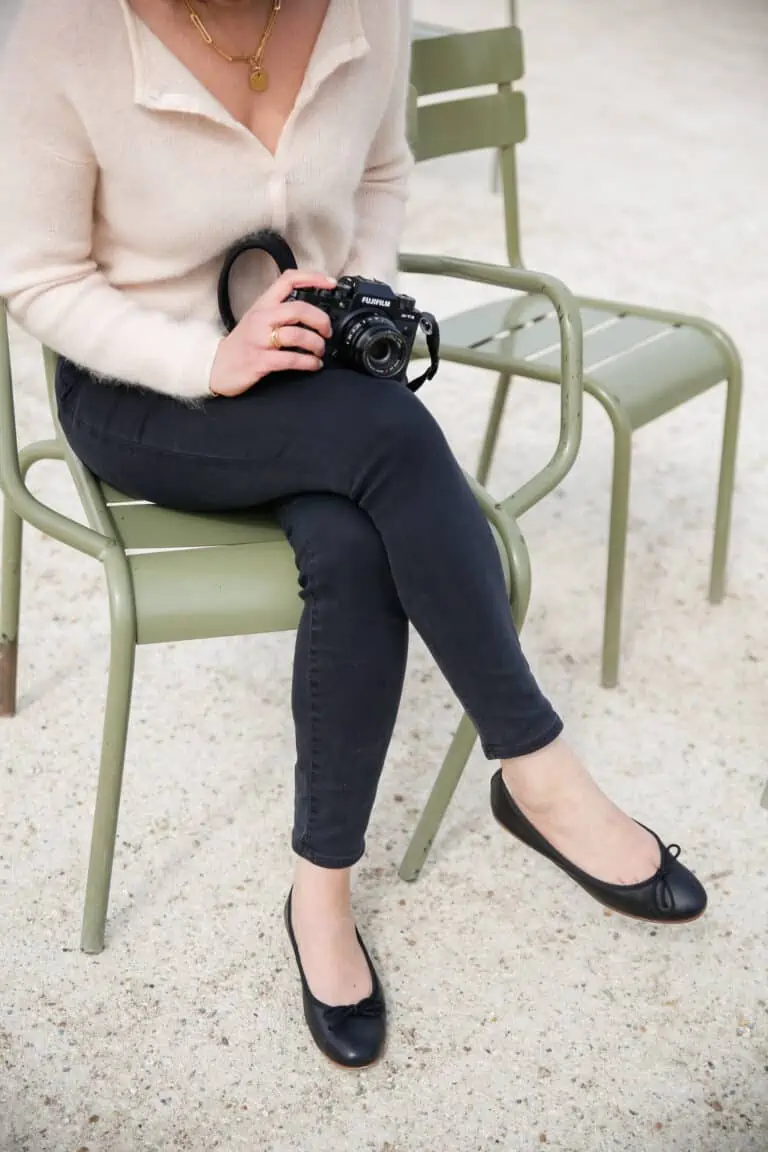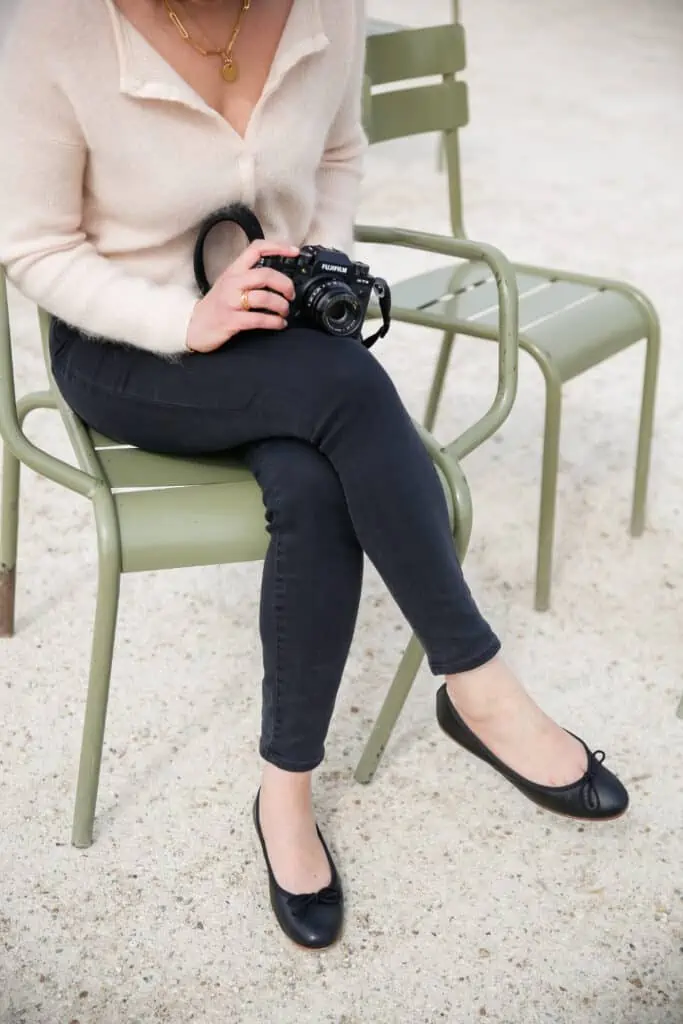 A FEW QUESTIONS FROM READERS
Do they have good arch support? Multiple people asked this!
The shoes are ballet flats so there isn't added arch support but the sole is solid and the inside is padded. They are not flimsy to the touch and cannot be bent.
Are they on the narrow side? How cushioned are they?
They come in three options, narrow/medium/wide when you select your size, you will be prompted to choose this option as well. I went with the medium.
Do they ship internationally? London/UK?
Yes, they do ship internationally. To London/UK the pricing is around $33 USD
Toe cleavage?
There is a tiny bit 🙂
Do they have some give to them (bunion problems)?
Yes, there is some give to them and you can adjust them at the top with the tie.
Is the toe soft leather (like real ballet slippers) or hard (formed leather)?
The toe is the same leather that makes up the rest of the shoe but there is more structure surrounding the toe so it isn't soft like your typical ballet slippers. If you accidentally kick a corner like I have been known to do, your toes will be protected.
Curious about the support, the cushion of the footbed, and how flimsy the shoe itself feels.
I purchased these on my own and this post was not sponsored. I do love the shoes and the brand and can't wait to wear them at home, walking Henri, and eventually in Paris. I do make a small commission off of items purchased through my links. I appreciate your support!
If you have any other questions about the shoes, feel free to drop them below and I will do my best to answer them.