Spring Capsule Wardrobe
When it comes to clothes, I prefer quality over quantity. Invest in key pieces you can carry from season to season. This year, I am investing in a new pair of jeans and ballet flats that I know will be worn over and over again. Below you will find inspiration for your spring capsule wardrobe. Chicago has had a long and cold winter and a rainy start to spring. I am excited to jump into warm-weather clothes and enjoy dress and sandal season again.
Jeans
Skinny jeans are headed out and straight jeans are the new trendy look when it comes to jeans. I recently purchased a pair of straight Hudson jeans that I LOVE. I had to get the length hemmed at my local dry cleaners. But it was a quick and easy alteration. I ordered the jeans online from Nordstrom. I needed them hemmed for Paris quickly, or else I think Nordstrom could have done the alteration for me.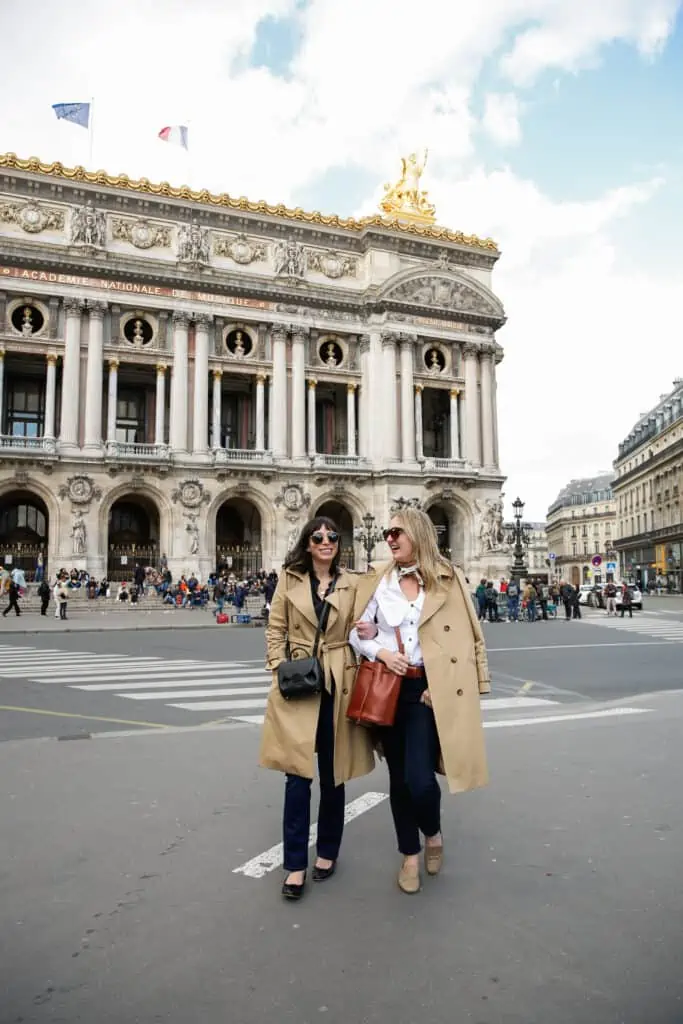 T-Shirts
There is a t-shirt brand I found last year that I love and have bought a few in black and white and use them as layer pieces in the colder months and pair them with jeans in the warmer months. To say I am obsessed is an understatement. There is always a clean one in my drawer.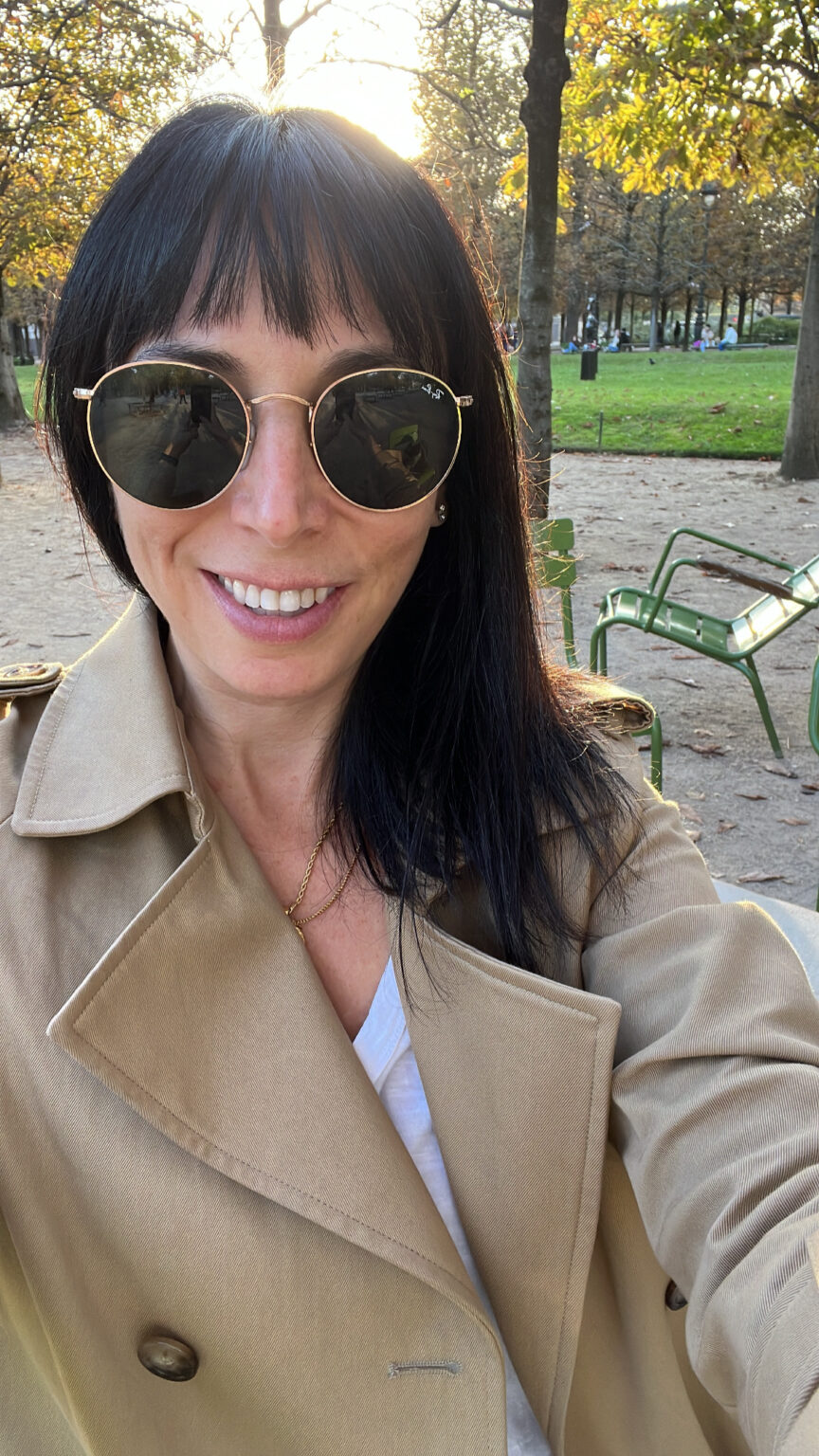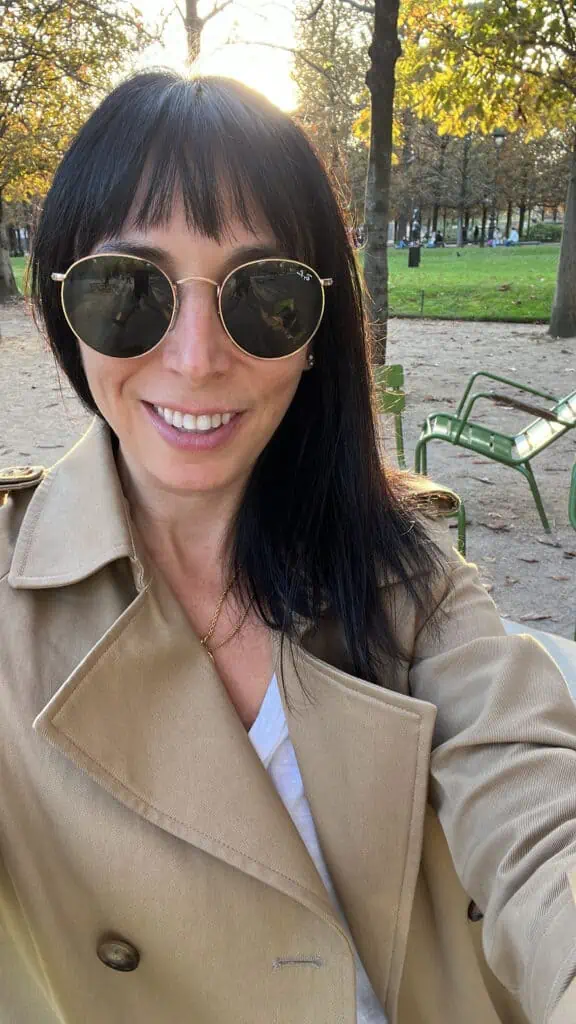 White Button-Down Shirt
I love a crisp white shirt with a pair of jeans or a skirt. So I invested in one last year from J.Crew. I get mine dry-cleaned in between wears to keep it crisp and white.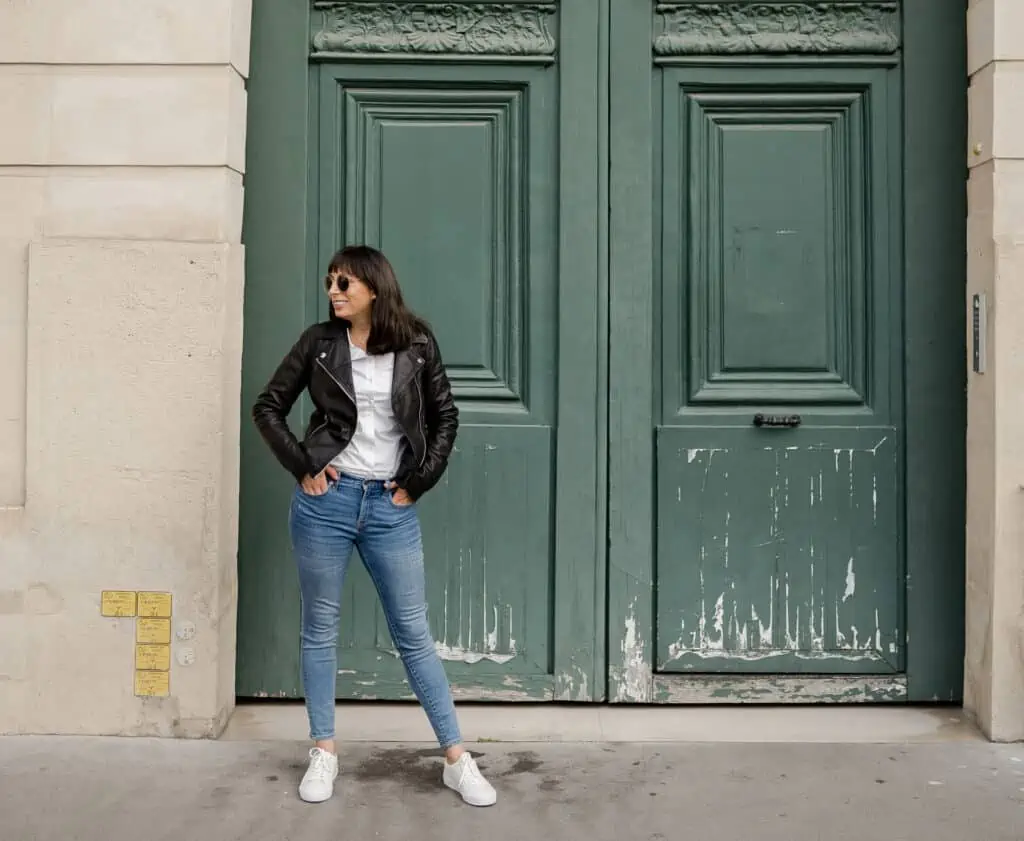 Sneakers
I wrote all about my Madewell sneakers here. The French love a good sneakers with jeans, skirts, or dresses.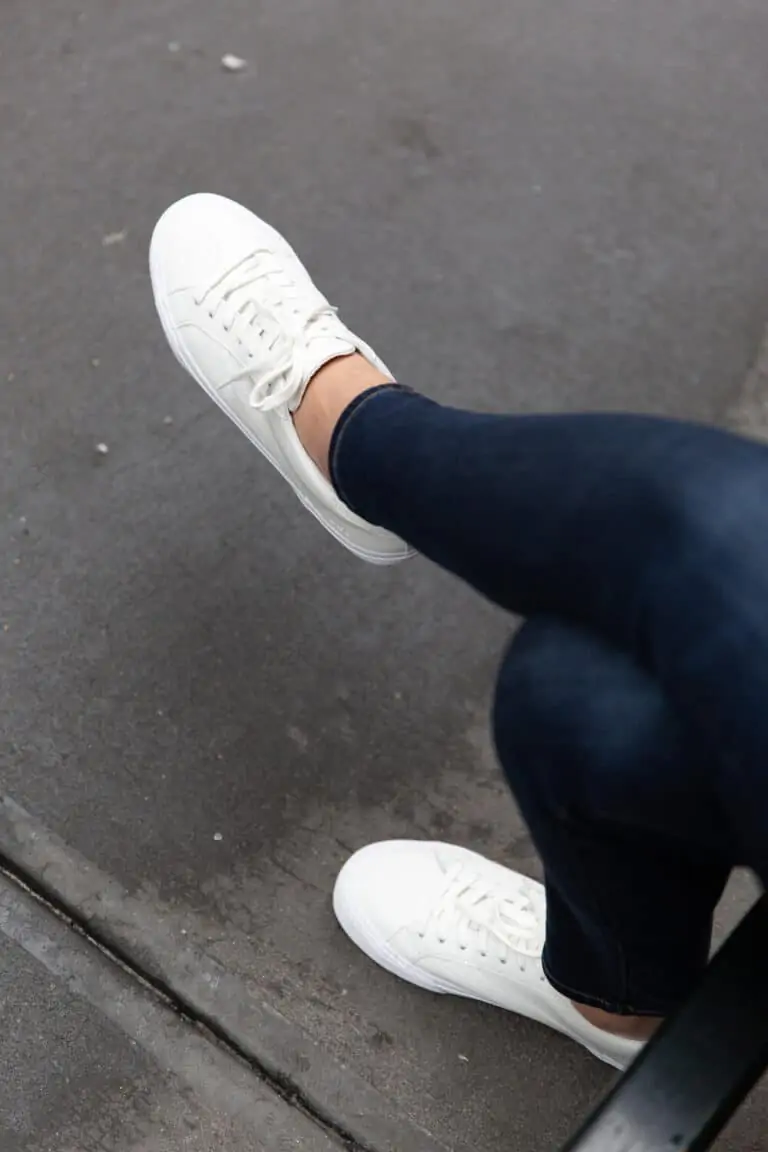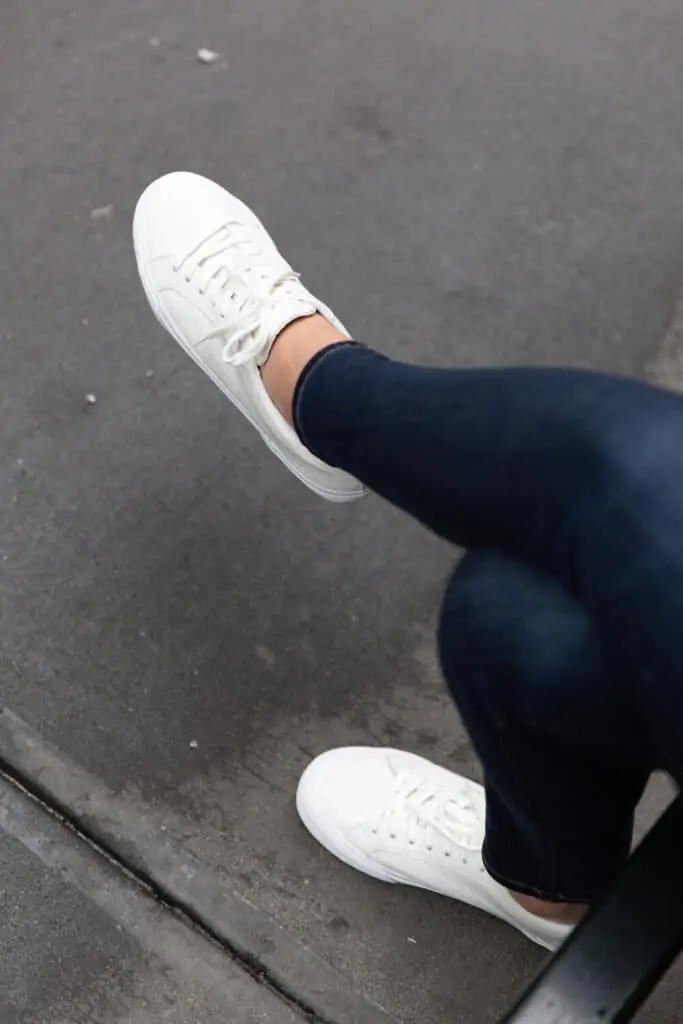 Espadrilles
This is another essential shoe for Spring/Summer. You can wear these with dresses, skirts, or shorts. There are a lot of different styles including flats, wedges, and ones that tie around your ankles.

Trench
My two favorite trenches are J.Crew which I own and Sézane. Make sure to size down in the J.Crew trench.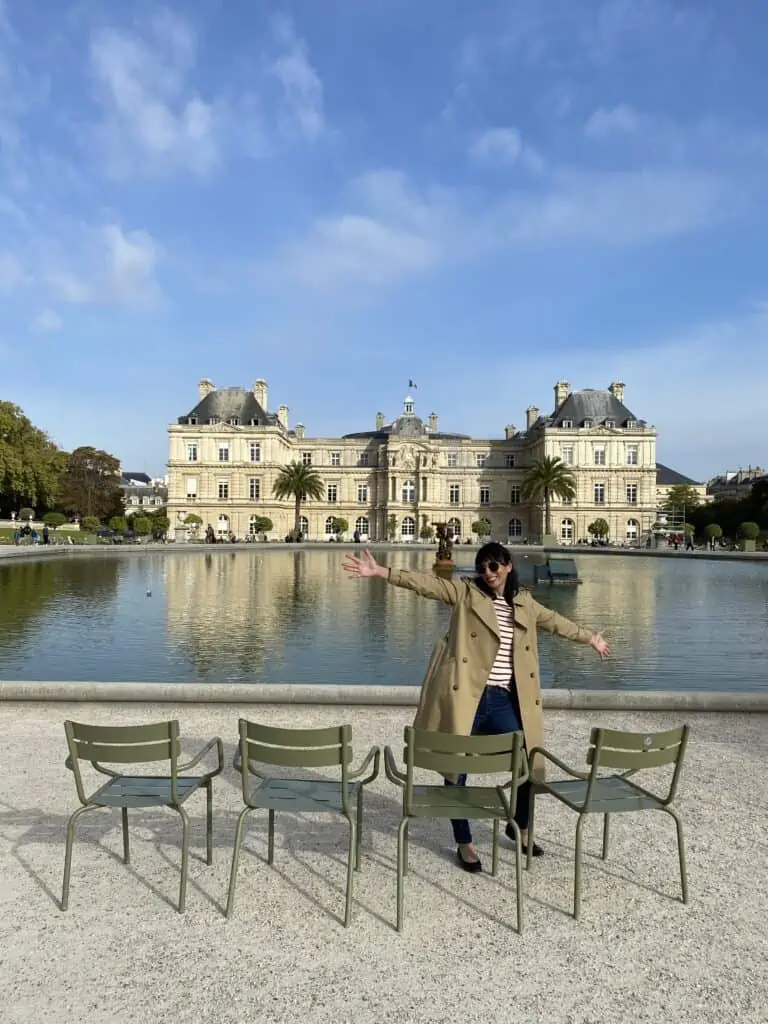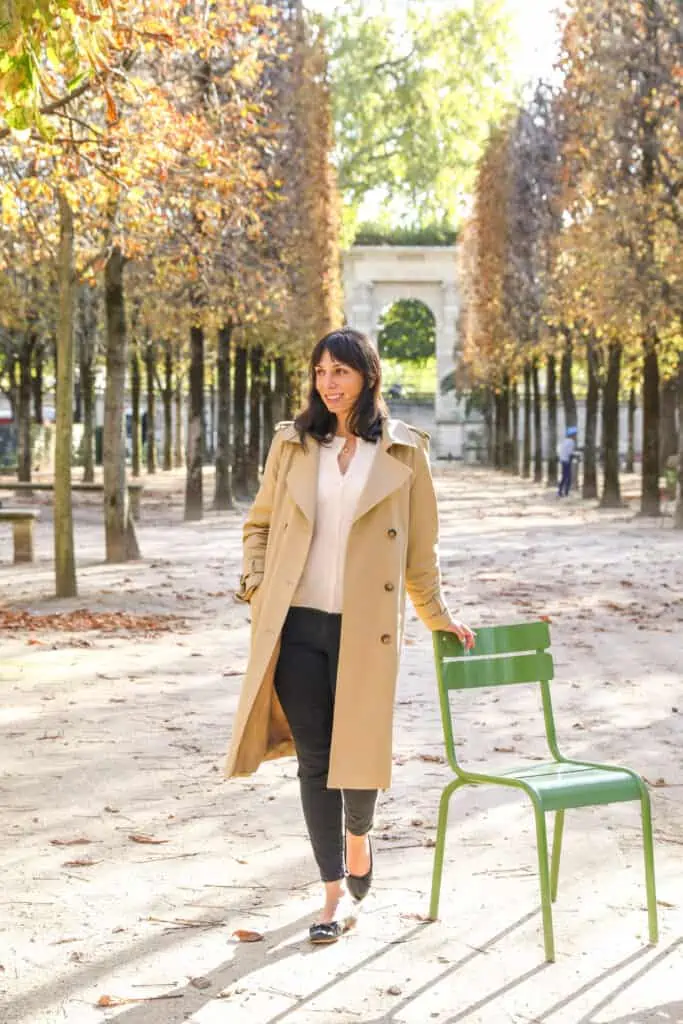 Blazer
A blazer is a great layering piece over a t-shirt or button-down shirt. I styled it with a pair of jeans and sneakers below.
Striped Shirt
Saint James is the classic striped Breton shirt. You can also purchase a striped shirt at J. Crew or Madewell. I love my stripes and I always have a few in my closet. Sézane also has a great option. I wear this red one on repeat.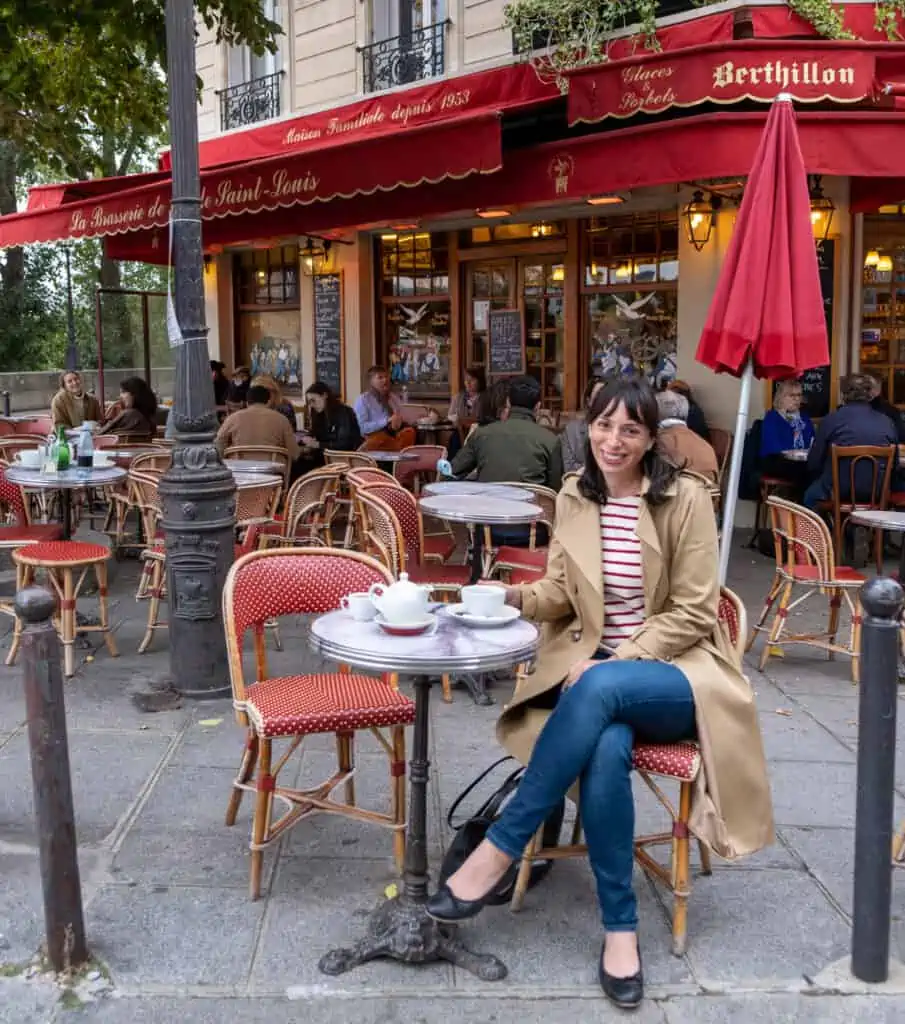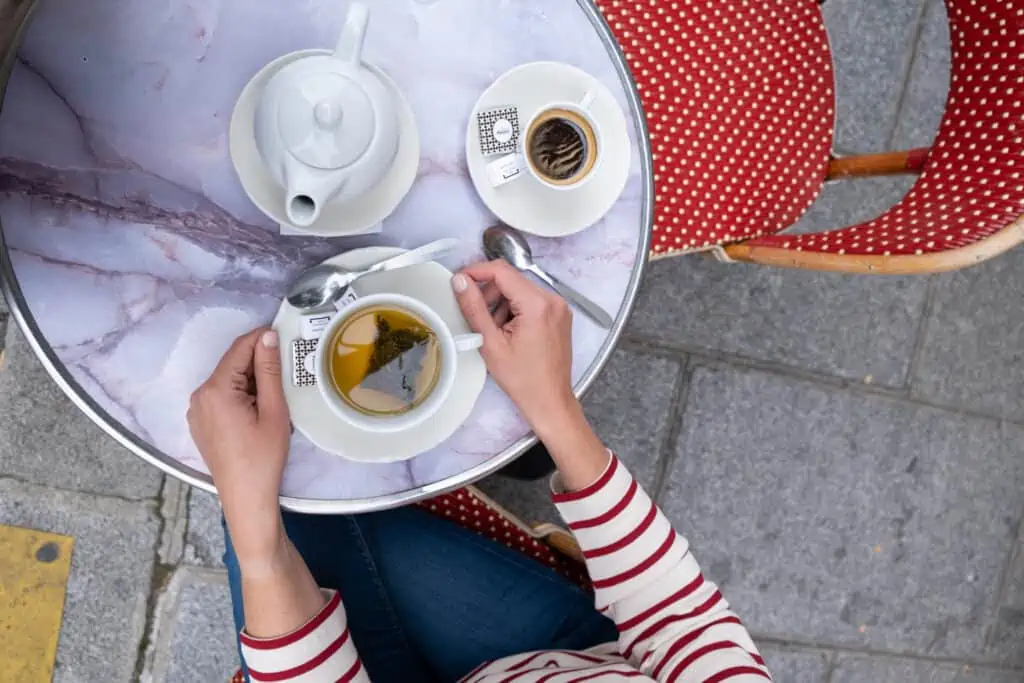 Cardigan
The Gaspard cardigan is my favorite year-round. In the fall or winter, it is great with jeans, but in the spring, you can wear it over a dress to keep warm. The pearl buttons can be worn on the front or back. The sweater runs a bit bigger than other Sézane pieces but I still wear my normal size S. I have it in pink and black and just added the blue.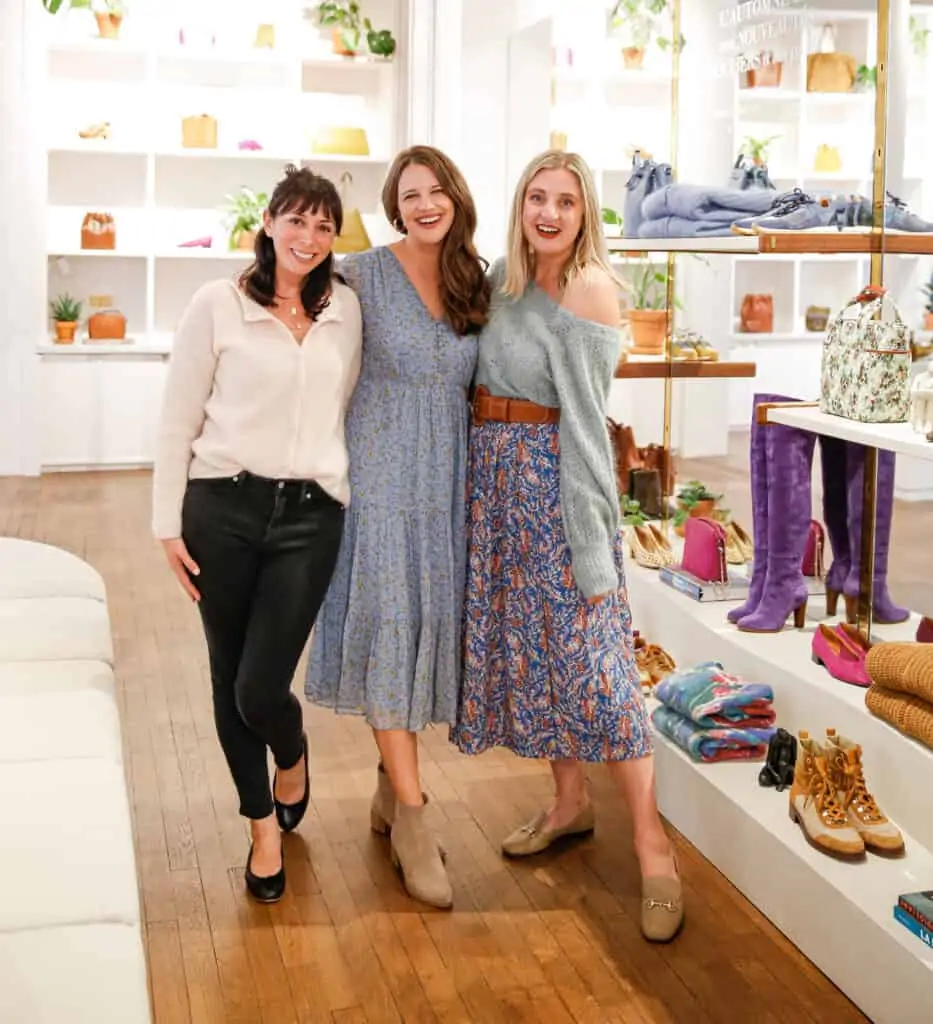 Ballet Flat
Someone asked me recently for a classic flat that was still dressy for summer. They didn't want sneakers (that were too casual), which leads me to the ballet flat. I found the Demi ballet flat that I love in black leather. They look very similar to the French Repetto brand, which I own but have a lot more support and a more substantial sole for walking. Now that I have Henri, having a shoe that is easy to get on and off is a must.
Wrap Dress
When warm weather hits, I love throwing on a dress more than jeans or shorts. For my body type, I love a good wrap dress, and I have two colors for the Nap Dress black and white.

Crossbody Bag
I have been going lighter when it comes to bags and my back feels so much better. I take Henri for regular walks so I need pockets in a jacket or a crossbody bag to keep a few essentials with me. Keys, hand sanitizer, a treat bag, and my phone are necessary. The cross-body bags from Cuyana are my favorite. There are different styles and sizes but they all have a classic design and you will have them for years. All of my Cuyana bags have held up well.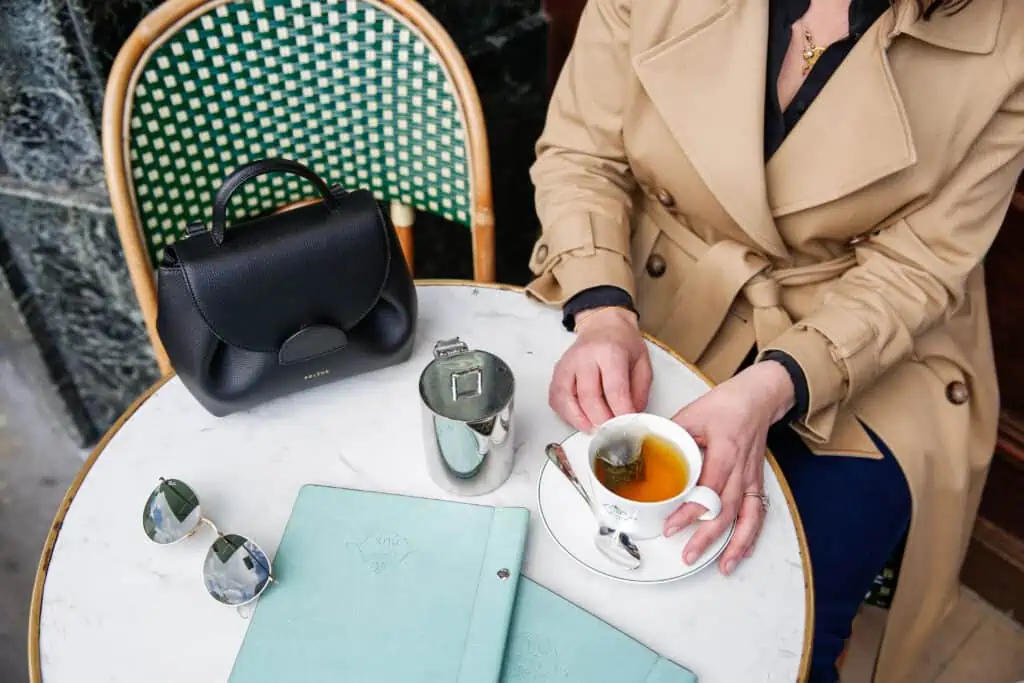 I also love the Polène bag I purchased in Paris in October. I have the nano in black.

This post includes affiliate links. I make a small commission off of items purchased through my links (at no cost to you) merci!