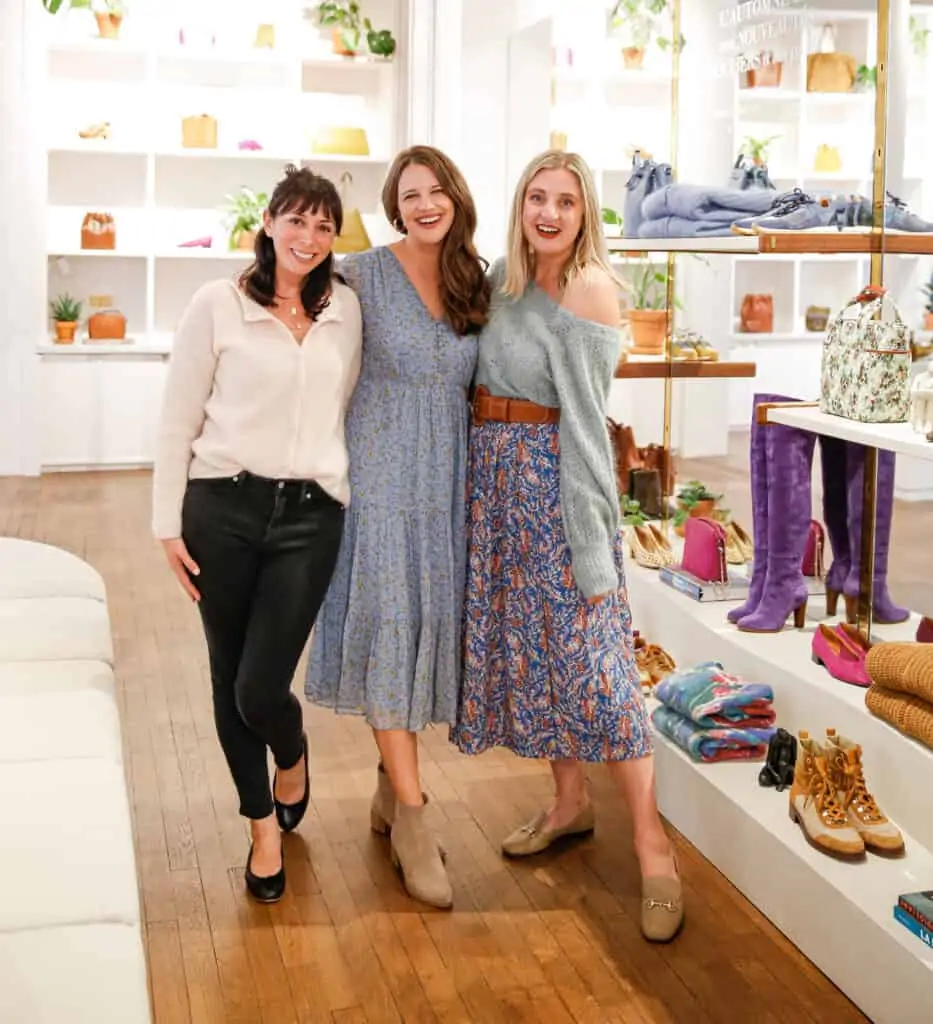 If you are looking to purchase your first piece of Sézane, I always recommend the Gaspard sweater. It comes in a variety of colors and it is the classic style that is carried over year after year. They introduce new colors in different collections. I own the pink and black and will most likely add a third color soon. This one runs a bit larger than their other sweaters but as seen above, I just add a little French tuck to the front and it works great. I like the larger feel to the sweater. This isn't itchy. (I get this question a lot) I do wear a cami underneath for extra warmth and an added layer. You can wear it forwards or backwards or open so there are three ways to wear the Gaspard sweater.
Sizes and colors sell out regularly, so make sure to check back for restocks if they don't have your size or the color you have your eye on.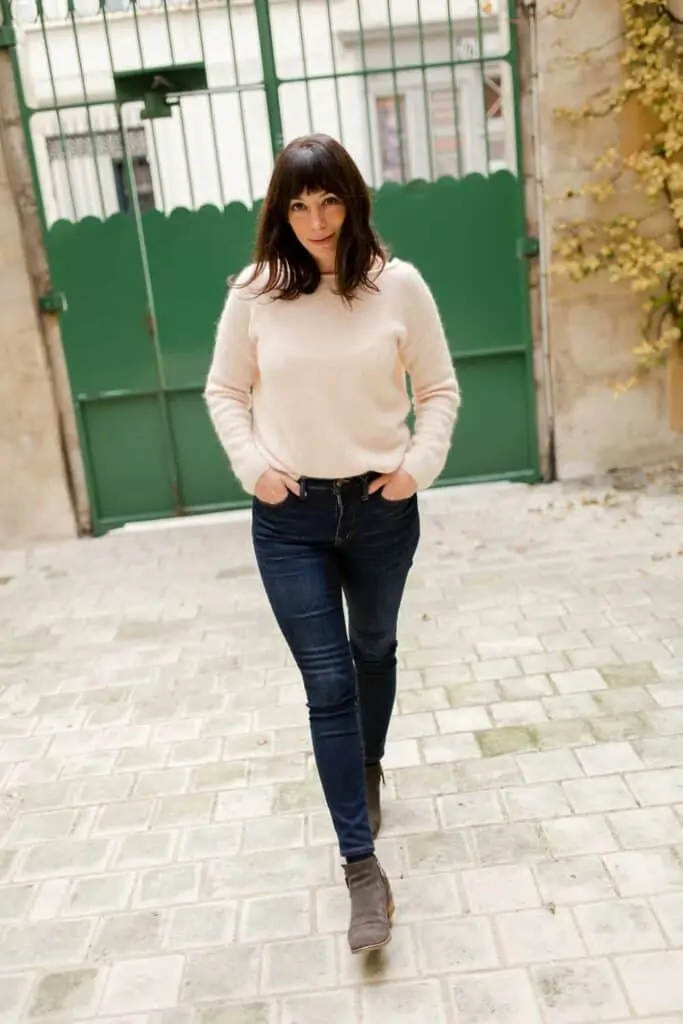 This was a new purchase for me. I have had my eyes on it for a few years now. It is an investment piece around $300. I always the cost per wear ratio when deciding on a big purchase and this has really gotten use even in the first couple weeks of purchasing it. I wore it most of my Paris trip in the Fall. While you might think of a trench coat as a rain jacket, it is trendy to wear as a jacket even on the sunniest of days in Paris. On colder days, it felt warmer than my leather because it was longer and covered more of my body. I purchased mine in a size 36 which would be a size 4 in US sizing.
The jacket comes in three colors. The camel is the color I have which is traditional one. There is also a beautiful navy which would be my second choice and a khaki color. If the camel is sold out, don't forget to check these color options as well.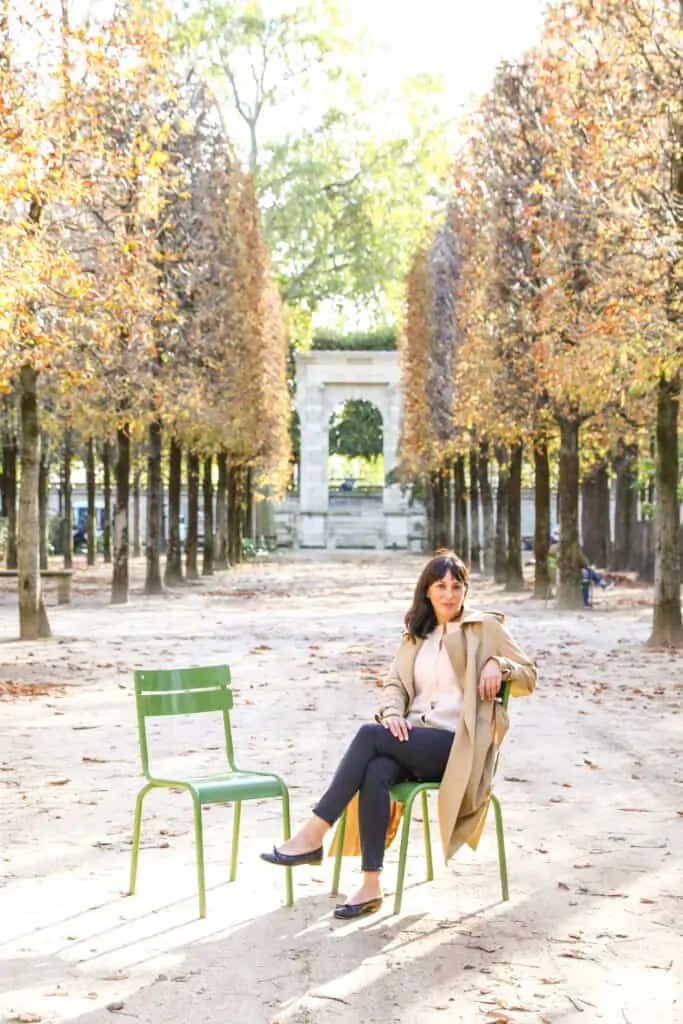 I love a good stripe and I have a lot of black and navy striped shirts so when I saw this one in red, I jumped at the chance. It just so happened that Jess and Whitney also purchased this shirt while at Sézane. I am wearing a size small.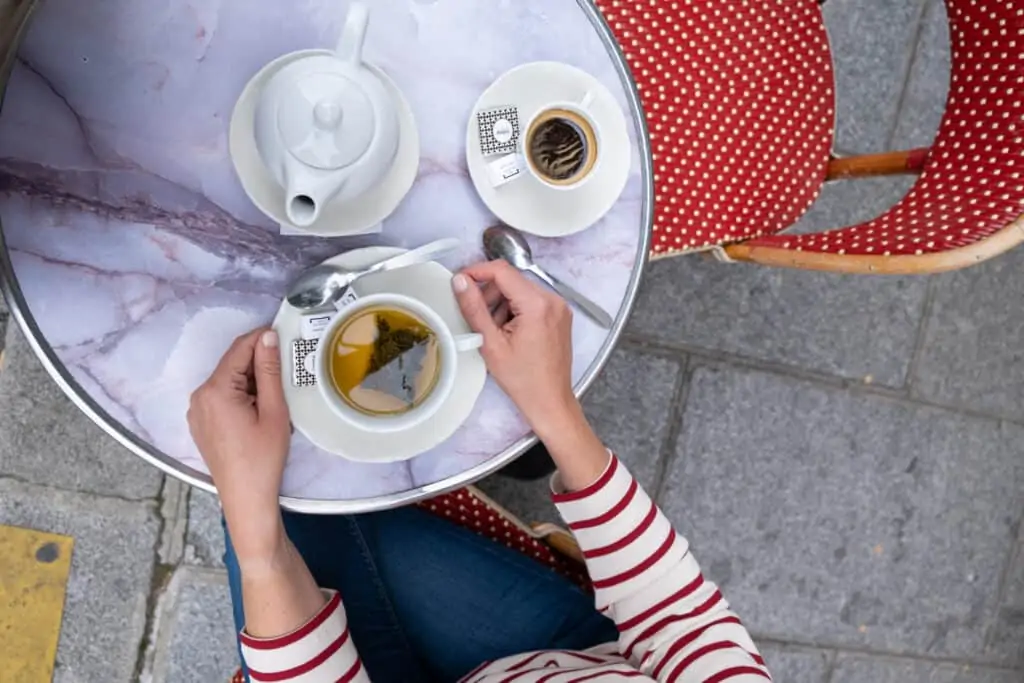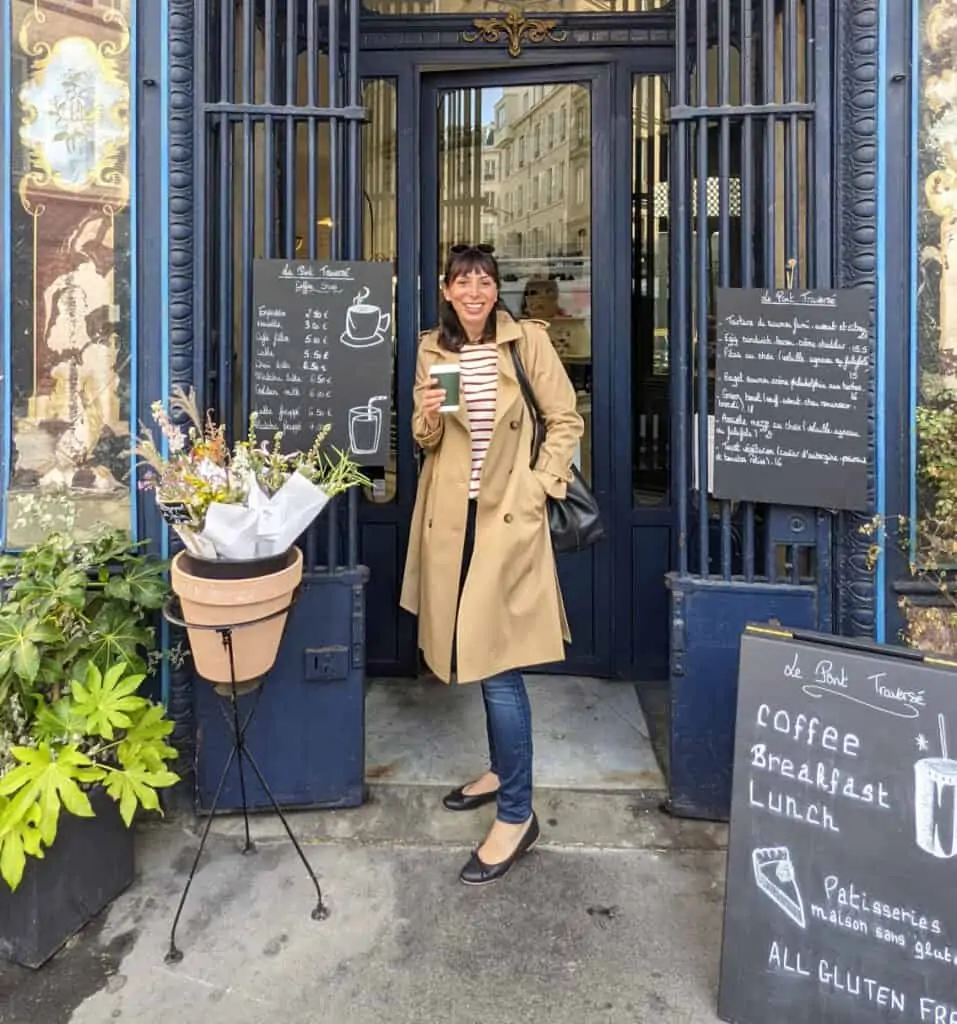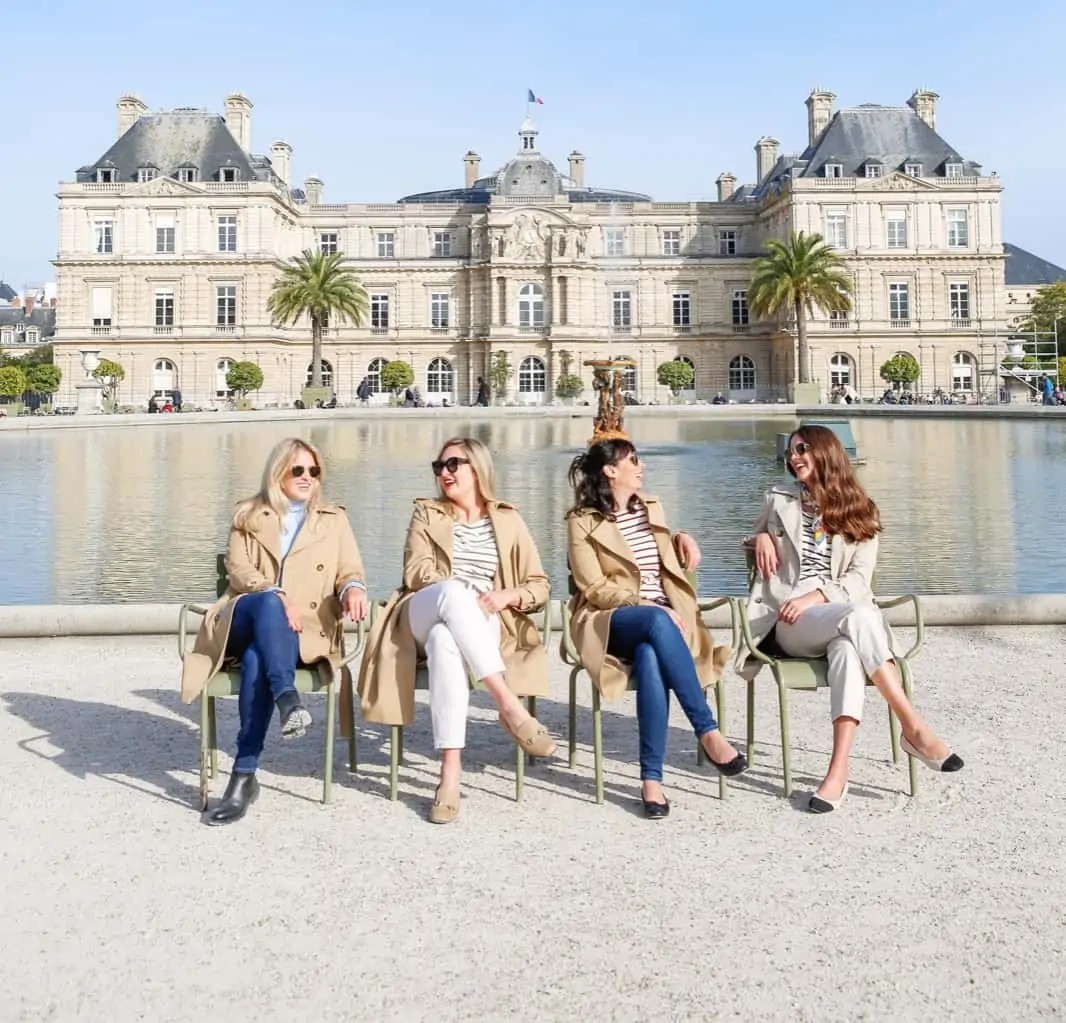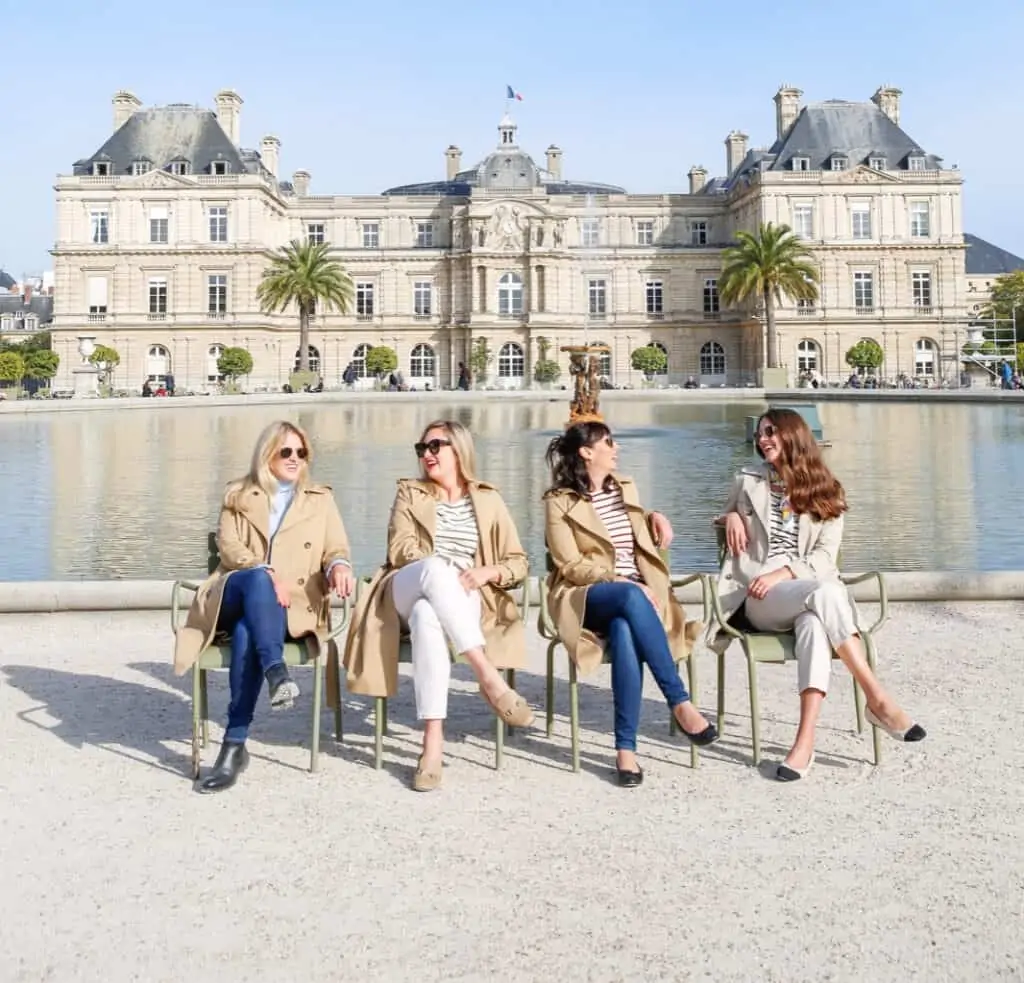 I discovered this sweater while shopping in store. It is a chunkier knit for colder days. Perfect for Chicago winters. I purchased it in a size small. I ended up wearing it multiple times in Paris.
I always recommend the Johnson coat for colder months. I wear this after I transition out of my leather and trench coat before the cold really sets in. I have this coat in a 36. This is my third year wearing the coat. I drop it off at the dry cleaner at the end of each season to make sure it is ready to go again. Add a scarf and a beanie to complete the Winter look.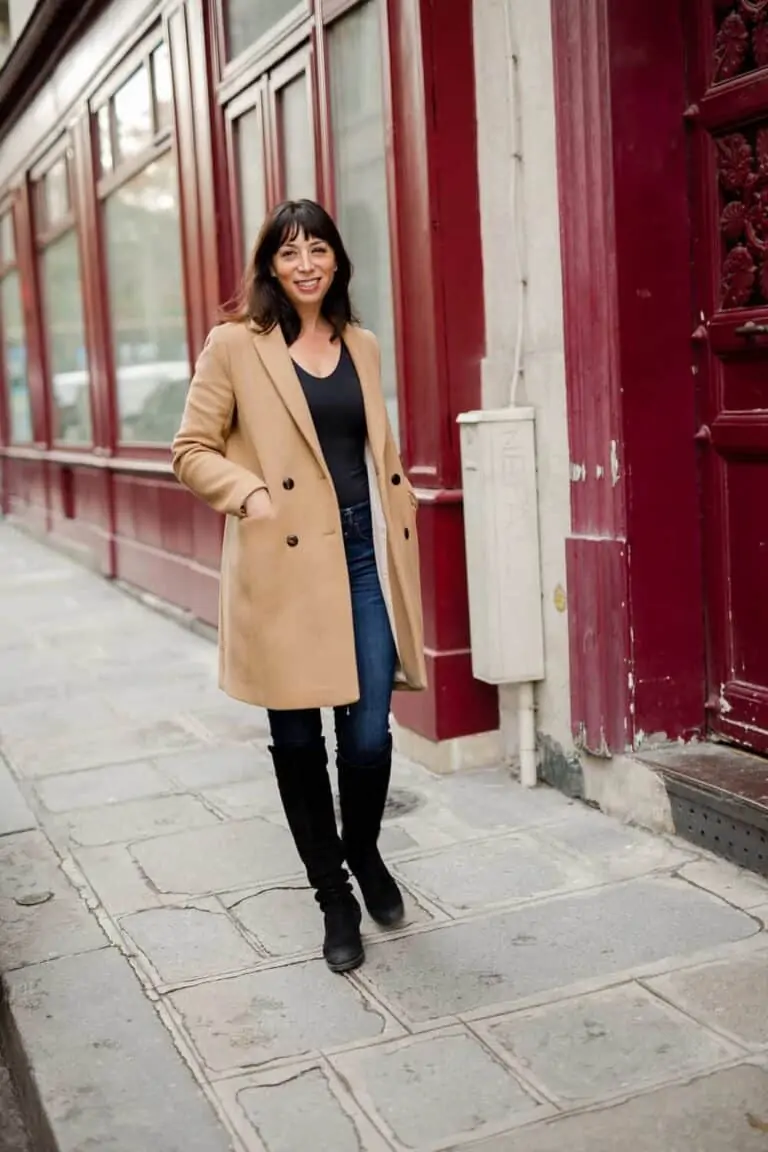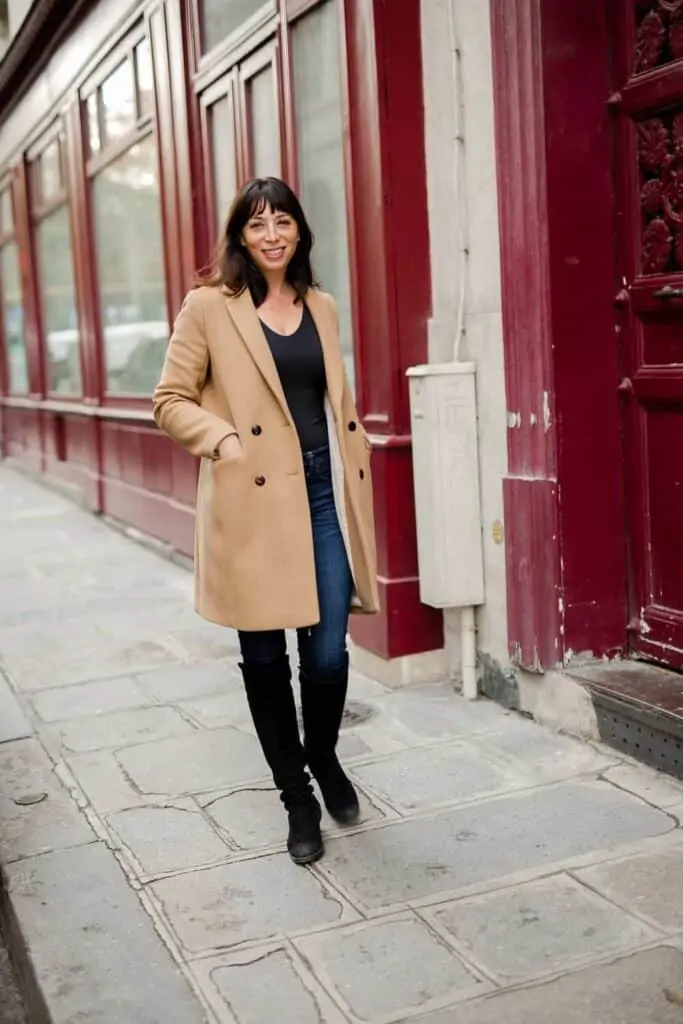 Louisa Blouse
I bought this polka dot blouse a few years ago and wear it every winter. It is great for a date night or a night out with girlfriends paired with black jeans. The blouse is sold out but they do have a dress in the same print that I have been crushing on! In the blouse, I purchased a size 36/4 in US sizing.
Dresses
I bought three dresses while in Paris at Sézane this last trip. After not going anywhere for over a year and I half, I am ready to dress up again. I love a good dress over just about anything else. In the winter, it's a dress and boots and in the summer it's a dress and flats. These are the three I bought. I have already worn two of them multiple times. This black one I will be wearing on repeat and packing for an upcoming trip in December.

Clearly Jess, Whitney, and I are fans of Sézane. I hope this helps with any questions you have about the brand and you feel more comfortable purchasing your first piece.
When it comes to sizing and you are struggling with what to order. My best advice is always to order your normal size and one size up. The minimum order for free shipping is $200. If you order one item in two sizes you save shipping! Plus, they are great about returns so you don't have to stress too much about not ordering the right size.
P.S. For more sizing tips for Sézane, you can read this post.