This blog post was sponsored by Cheeses of Europe. All opinions are my own.
How To Frenchify Your Fall Cheeseboard with French Cheeses of Europe
I always have French cheeses on hand at home for an impromptu cheeseboard with friends or a date night. I pick up my favorite cheeses and then I am always willing to throw in something new to try to balance out the board. Brie or Triple Crème is always a classic staple I pick up and for this board. I also picked up a Bethmale Chèvre as something new and different to me. Shop these cheeses here.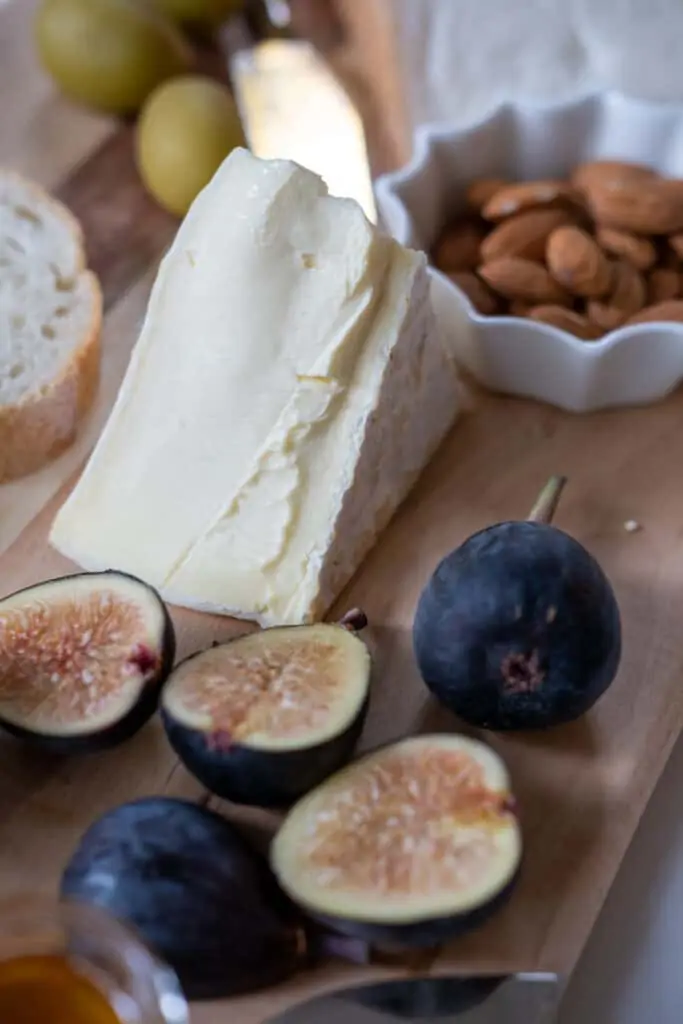 In terms of garnishes:
I love olives, cornichons (French pickles), nuts, and fruit. Since this is highlighting a Fall cheeseboard, I leaned towards figs, grapes, and apples. I love honey from the local market and jams to really highlight the flavor of the cheeses.
Comté is one of my favorite all-time cheeses and the older the better when it comes to the salty flavor. A great compliment to the salty flavor is a confiture (or jam) or a slice of fig or pear on top. For the Triple Crème, I added a drizzle of honey on top and it really made my tastebuds jump.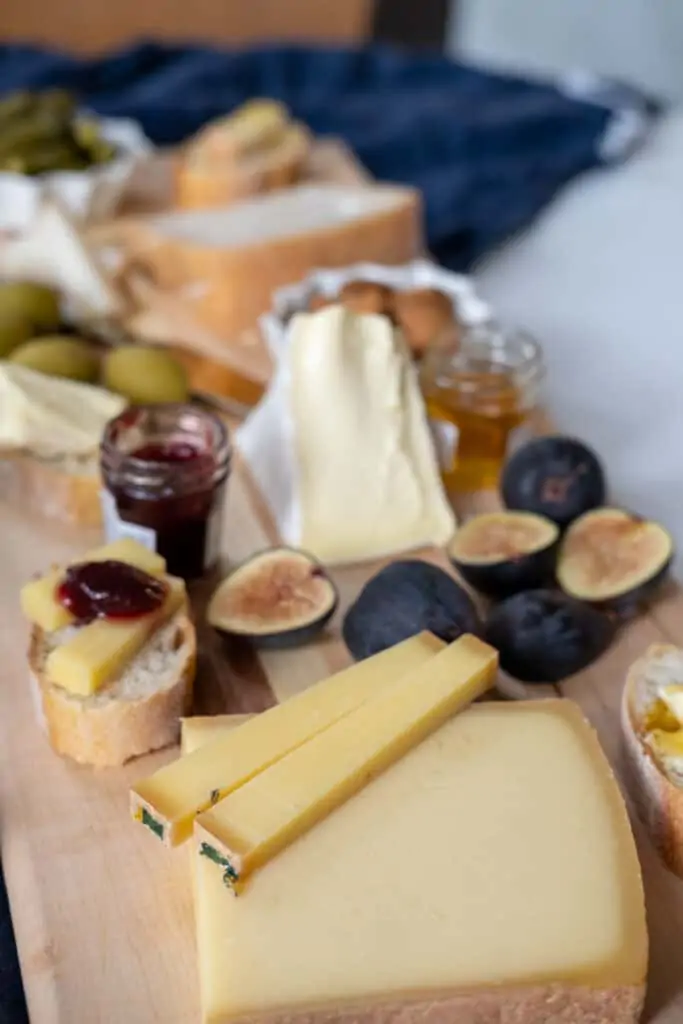 Bread & Finishing Touches:
I have a local spot in Chicago where I pick up a baguette on the day I know I will have a little wine and cheese get-together.
To tie the cheeseboard altogether, I pair a red wine, either a Beaujolais or Pinot Noir, or sometimes a glass of bubbly, with a goat cheese depending on my mood. For white wine, my preferred choice is always Sancerre.
Creating a cheese board at home with French cheeses is an easy way to Frenchify any evening at home. Turn on your favorite French Spotify playlist and transport yourself to Paris!
Here are a few images from my latest trip to Paris where we picked up cheeses at the local Fromagerie and paired it with a glass of bubbly and a baguette.
I hope this inspires you to build your own cheese board at home with French cheeses and your favorite bottle of wine.