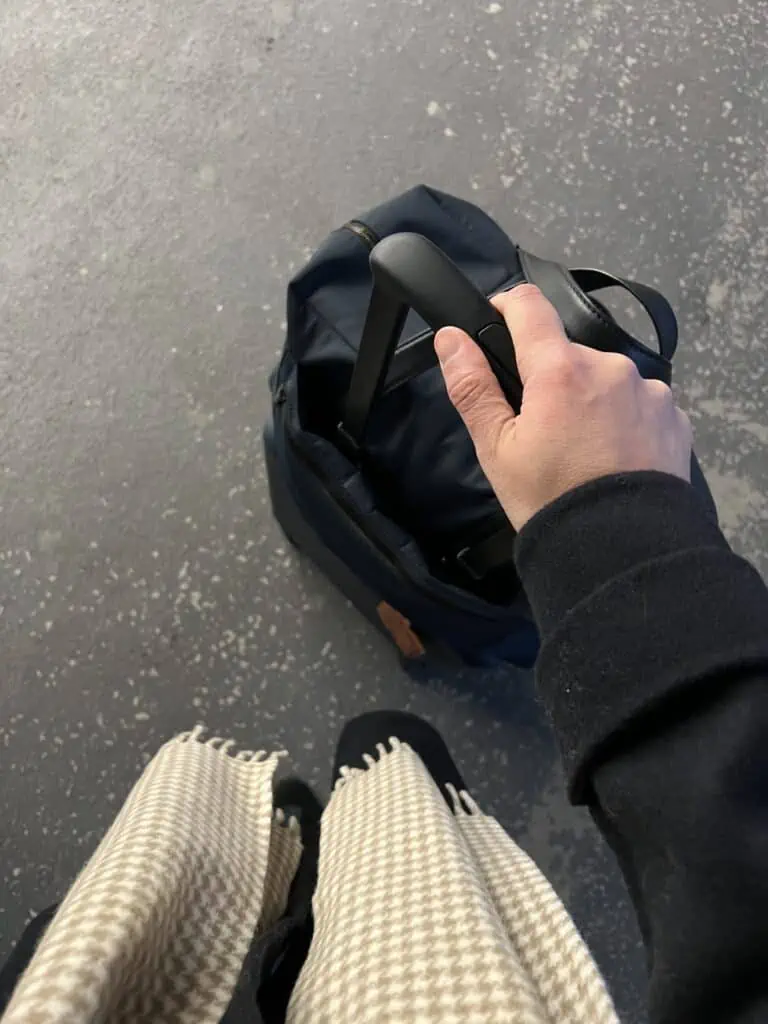 I have traveled a lot over the years and have a specific must-do list for the day I travel, especially for a long-haul flight. A checklist is beneficial to ensure everything is complete before you leave. Once you have a few flights, your day of routine will be down to a science. These are my five tips to prepare for a long-haul flight.
5 Tips to Prepare for a Long-Haul Flight
Workout the Day of a Flight
Working out the day you have a long flight is always a good idea because you will sit for a long time throughout your flight. You want to keep the blood flowing on an overnight flight. A good brisk walk will do the trick if you don't have time to attend the gym or class. I will get in a cardio dance class on the morning of a long flight if I am lucky. My body feels so much better after a workout, and I get a little of that travel stress worked off. Even though I am a seasoned traveler, it always feels hectic on the day of a flight.
On the return flight to the US, I will do my best to get some fresh air and a walk in before leaving for the airport.
5 Tips to Prepare for a Long-Haul Flight: Clean Up Around The House
​My husband has learned this is a must for the day of travel. The dishwasher has to be cleaned, trash emptied, plants watered, and the fridge to be clear of anything that can spoil. On the night before the flight, I will clean out the fridge so there won't be any surprises once I return home. You can always order a grocery delivery for the day you return to keep the fridge full of healthy options after being on the road.
This takes a bit of planning and extra time, but it makes it helpful when returning. I also love to return to a clean house after being away, which means the hamper is empty, and we have fresh sheets on the bed.
​Prep Shows/Entertainment
The airline will offer some in-flight entertainment on the back of the seat or their app. I typically fly United, and they provide some great movie options via the airline's app, or I believe you can stream some on your laptop if you don't want to use their video option. Sometimes, the video screen isn't working, and I end up frustrated for a long flight. My husband and I try to remind each other on the day of a flight to download anything before leaving for the airport so we can do it quickly on our own wifi network.
Netflix, Hulu, and Amazon Prime are all personal favorites, and very easy to download tv shows/movies via the app directly to your phone. It's good to keep a portable charger and charging cable in your carry-on to have enough power to last through the flight. You might want a pair of noise-canceling headphones or your own headphones in your carry-on bag for the long journey. These are the ones I bring with me, and I make sure they are charged up before I leave. I cannot stress enough that getting plenty of rest on the flight is a good idea. With the change in time zones, you will be tired, jet lagged, and wish you slept more than you did.
Podcasts and music are also great options to have downloaded in advance. How I Built This is one of my favorite podcasts. A good book is never a bad idea and a great way to help you fall asleep.

5 Tips to Prepare for a Long-Haul Flight: Hydrate Before a Long Flight
Make sure to hydrate before a flight. Start a day or two before and ensure you have lots of water. I try my best to skip coffee the day of a flight so I am exhausted when I get to my seat and can fall asleep faster. I highly recommend staying hydrated with plenty of water throughout the flight, not just before. The airline will circle around with cups or bottles of water, especially in the quiet hours after the meal services, I will grab a bottle of water to keep next to me. It isn't unusual to wake up thirsty, and it's helpful to have with me. If you grab two bottles, you can keep one for when you land and continue to stay hydrated. You will want to continue to drink plenty of water on the first day of your trip. This helps with jet lag and was a helpful tip from flight attendants during my travels. Even though a glass of wine may be tempting, do your best to avoid alcohol on the flight.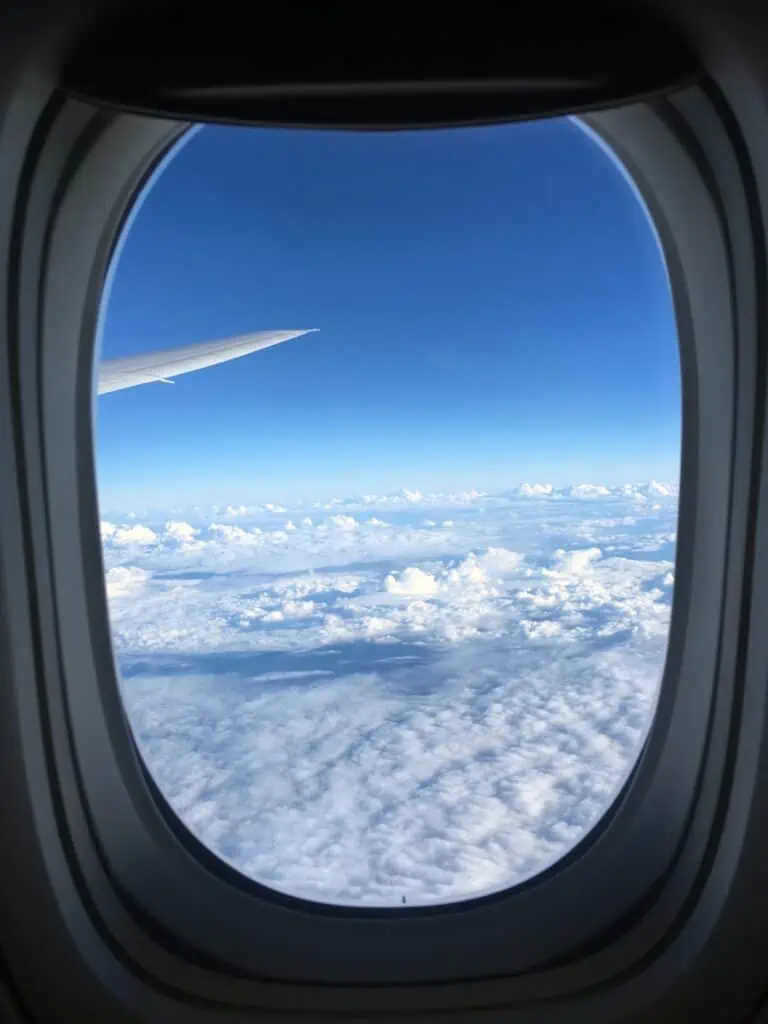 Eat a Healthy Diet Before Flying
Airplane food isn't known for being the best. If you are sitting in business class, you will have a much better meal option than those sitting in economy. I still like to eat a well-balanced meal the night before I leave with healthy greens and no alcohol. Pack your own snacks in your carry-on luggage. Nuts, dried fruit, and something sweet are all great options. You may get hungry in the middle of the night due to the change in your sleep schedule.
5 Tips to Prepare for Long-Haul Flights Pack Your Personal Item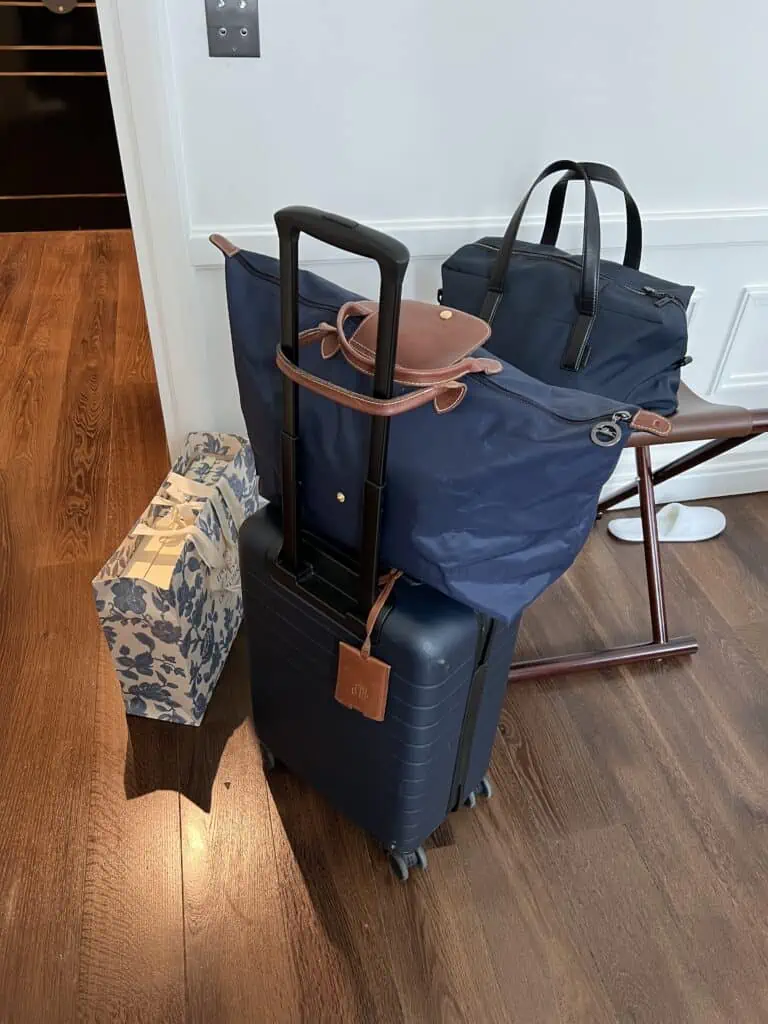 If you check your bag with the airline, make sure to have a change of clothes. It is not uncommon, especially in the busy months, for luggage to get lost or delayed, and you will want a pair of fresh clothes when you land. A toothbrush/toothpaste and any skincare essentials are necessary to have with me. I keep all my travel skincare minis in my bag to freshen up before landing. Keep any medicines or electronic devices such as laptops or ipads with you, and do not check them in your bag.
For checked bags, you may consider an air tag for your luggage.
Long-Haul Flight Tips
For tips on navigating international flights, you can check out this post which has been popular among readers.

Long-haul flight essentials can be found here. These are all the items I pack, including compression socks, an eye mask, lip balm, and comfortable clothes to help you sleep at night. I can't live without these sleep gummies, which I keep with me.
5 Travel Tips for Long-Haul Flights
Also, this is helpful for the best tips to avoid jet lag.
Additional Tips for Long Flights
Getting travel insurance before you fly international flights is always a great idea. This helps cover delayed or lost baggage and any other hiccups during your travels. I use World Nomads, and while I haven't had to use it, it gives me extra peace of mind.
Ensure your family and friends have a copy of your travel itinerary, especially if traveling solo. It's good to share your flight and hotel information for easy access in case of an emergency on either side. You can get an electronic sim card here or work directly with your cell phone provider for cell service. I have a flat rate per day from Verizon that works well. 
*This post includes affiliate links. I make a small commission off of items purchased from my links at no cost to you. Merci!