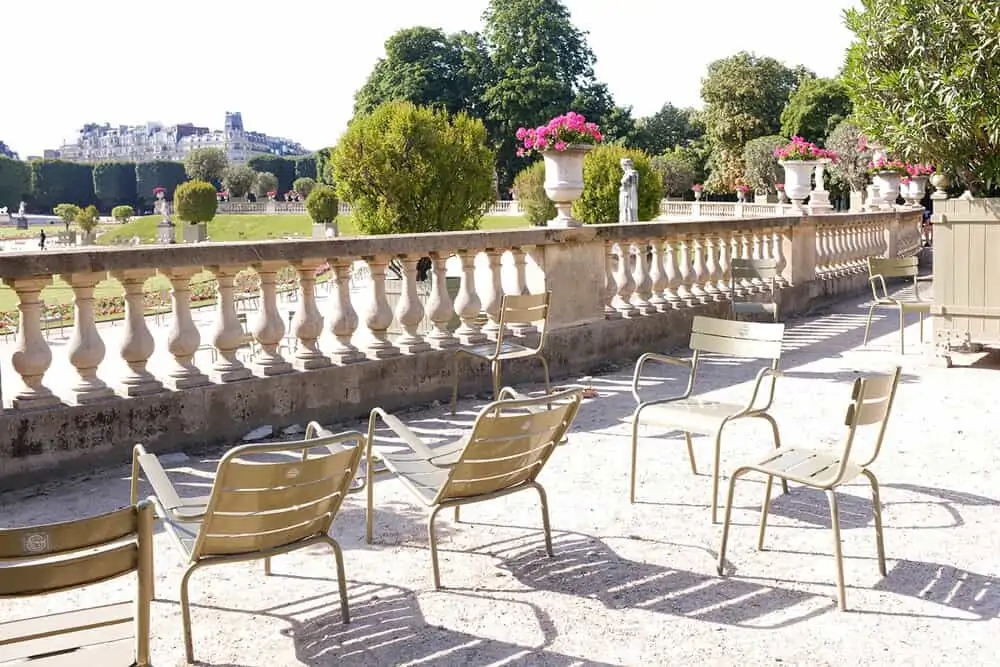 Links I Love Week 25
This week was all about Italy prep between finalizing travel details, ordering new clothes, and a new lens for my camera. I cannot wait to shoot the beaches in Capri and Positano. I will work hard to get out The Print Shop orders and catch up before I leave town. We have been looking forward to this trip for a while now. After a busy first half of the year, it will be nice to unplug and soak up Italy.
The blog turns seven next month, and I have been reflecting greatly on how far I have come over the last year. More on that a little later.
Grab your coffees and croissants, and join me for links I love.
French parents don't know what they are doing either. Via The New Yorker
All New U.S. Planes Will Be Required to Have This Safety Feature — What to Know
The Raphaël hotel inaugurates a new rooftop in Paris
So many of you asked about this yellow dress I wore on Friday. The color is out of my comfort zone but so much fun! I have it in size small.
36 hours in Paris via The NYT, A fun article to help plan your next trip to Paris off the beaten path.
These shorts have been on my to-buy list for Italy. I purchased them, and they should arrive just in time.
5 Types of Exercise That Can Support You During Menopause
Summer's Most Size-Inclusive Swim Collection Is Here
I came across this adorable scarf for tying in your hair or a fun black and white accessory to add to your summer outfit.
7 great cities, 7 great walks via NYT
Timeless decor ideas you should invest in
I just got these adorable Seersucker summer pajamas. They are selling out fast!
Summersalt is 30% off right now. If you are looking for a cute suit for summer, this is a great opportunity to grab one at a sale price. These are some of my favorites. I own two and really love the way they fit.

Does anyone really like airplane food?
Chicago Francophiles, join The Sofitel for a Bastille Day celebration. You can get your tickets here. Use the code SOF20DISCOUNT for 20% off
I am packing my Away suitcase for London/Italy this week. This page is helpful if you have questions about sizing for specific airlines! We typically fly United but will fly British Airways for one of the legs.
This week's best sellers include an excellent bathing suit from Boden and two fabulous dresses.
These sunglasses have been so much fun to wear! I typically wear the same style and color of sunglasses, and I found these recently and a bit different from my norm, and I love them.
Sarah Jessica Parker wore Merit for the premiere of "And Just Like That" This is what she wore. I am a huge fan and use their products daily.
This tiny New York apartment is like a tiny Parisian treehouse via Elle Decor
15 small talk questions French people ask at dinner parties to get to know you better. This was a fun post.
My nail salon sold me on this cuticle oil. I am using it now every night before bed. I use this top coat every few days after a manicure.
5 tips to help you prepare for a long-haul flight
Paris hidden gem hotels. I rave about these often and have recommended them to so many of you.
These Two Foods Can Significantly Reduce Jet Lag, According to New Data From Qantas
How to Sleep on a Plane—Even If You're in the Middle Seat
Digital Nomads: Are They Crowding Destinations or Reviving Them?
The Happy Art of Grandparenting via the Atlantic
Diptyque Paris turns 60! I love the Linden/Tilleul candle for summer scents, which reminds me of my time in Nice with my family. It's an intoxicating smell. We have the trees in Chicago and I recently noticed them on my walks with Henri.
P.S. Don't miss a blog post!
Sign up to get Links I Love delivered to your inbox every Sunday.
Supporting The Print Shop helps bring valuable free content to your weekly inboxes.
*This post includes affiliate links. I make a small commission off items purchased through my links at no cost. Merci!