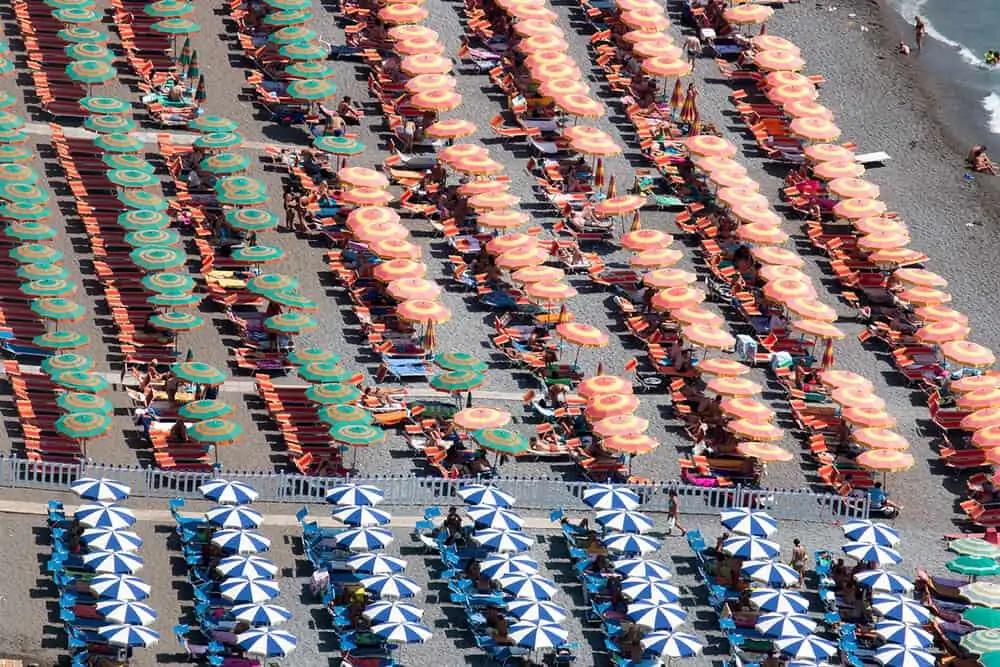 What to Pack for Italy in the Summer
I am off for an Italian holiday this weekend. If you have been following me for a while, you know Italy was actually my first love before France. I studied abroad in Florence during college and the country will always hold a special place in my heart. It is where I fell in love with travel and found my passion for photography. Below is a packing list with ideas on what to Pack for Italy in the summer.
Last year, I took a trip to Amalfi Coast, Positano, and Capri with my now finacé. This year, I will be traveling to Como with my family and fiancé. After Como, my fiancé and I are headed to another part of Italy I have never been to before.
If you are headed to Italy this summer or sometime in the future, this is what I recommend you pack. I created this downloadable PDF packing list here to help you get organized.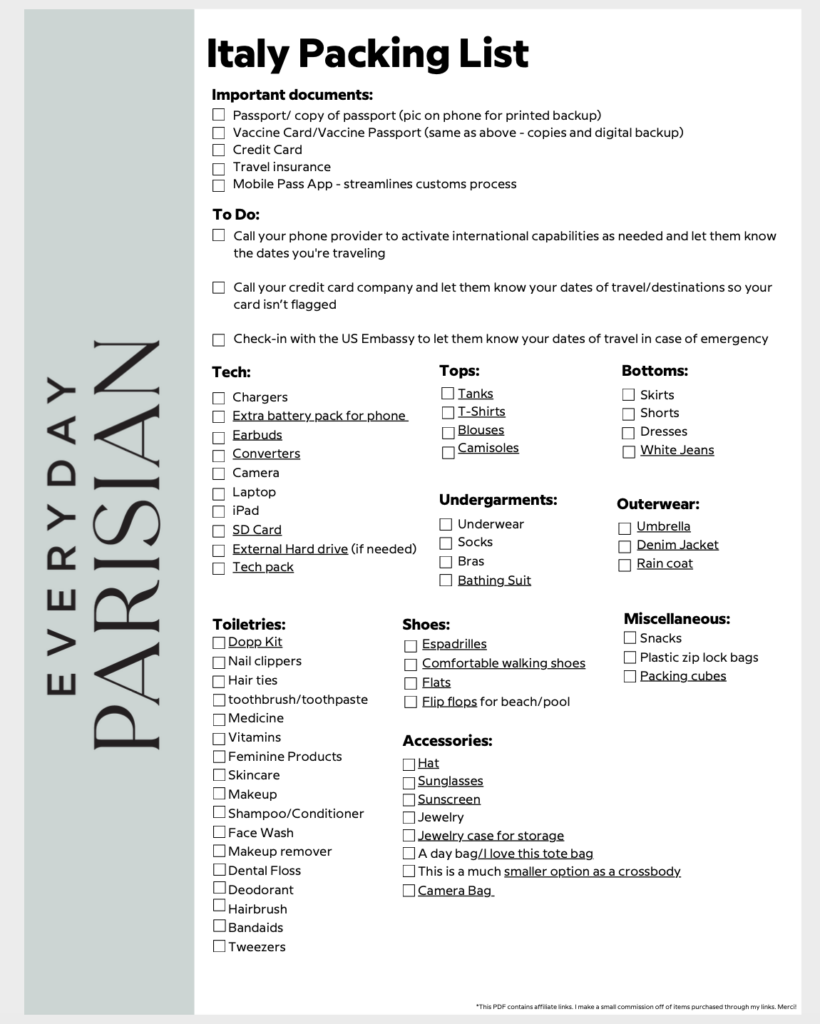 Italy will be hot and it's best to pack lightweight fabrics, linens are great and flowy dresses. I always recommend some sort of jacket for the evenings. We will be on the lake where it will be cooler. A denim jacket is great for throwing over a dress at night.
Last summer, we had a trip to Positano booked and Europe/Italy had just opened up a few days before. We weren't completely sure we were going to Italy due to COVID tests being negative and work obligations. I didn't plan well when it came to packing. I feel a little more prepared this time around having some experience under my belt.
Accessories
Make sure you pack a hat, there are tons of places to buy one if you forget or it isn't convenient to pack. I have this foldable hat from Madewell that I wore on the boat trip that did the trick. Also, sunscreen is so important. I never leave the house without it.
Sunglasses are a must, you will want a least one pair. There are tons of shops to buy all of these items and the euro is at a good exchange rate if you forget anything.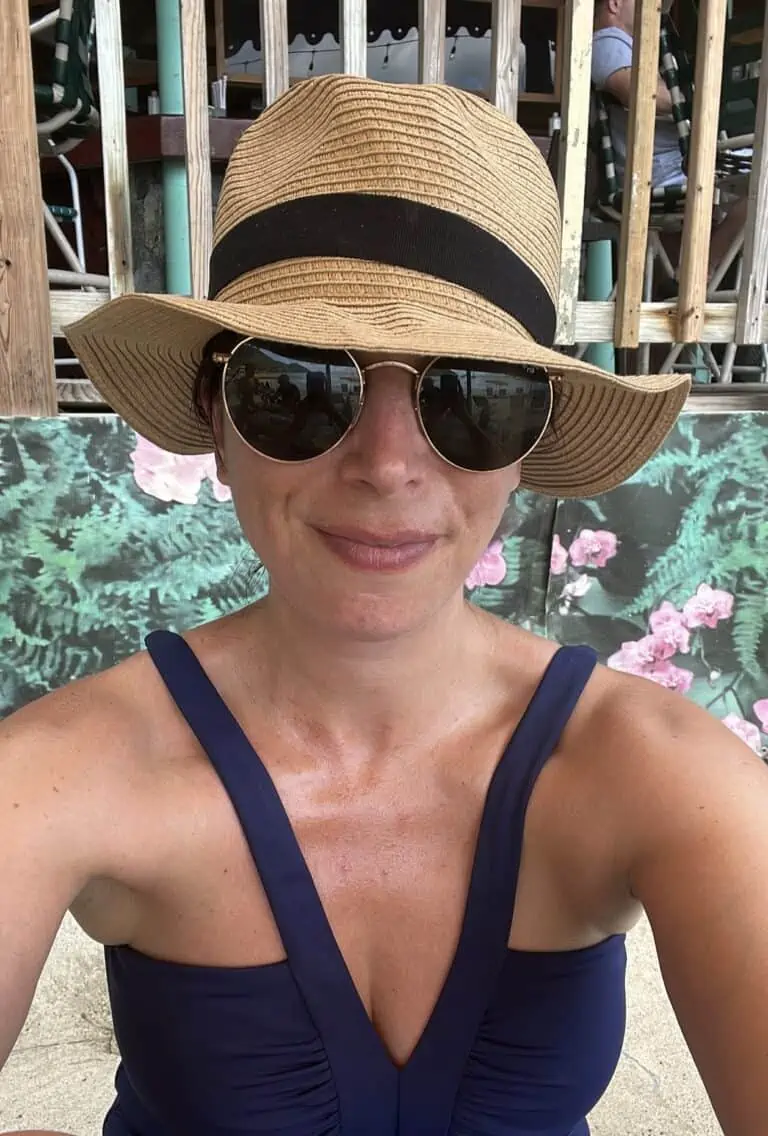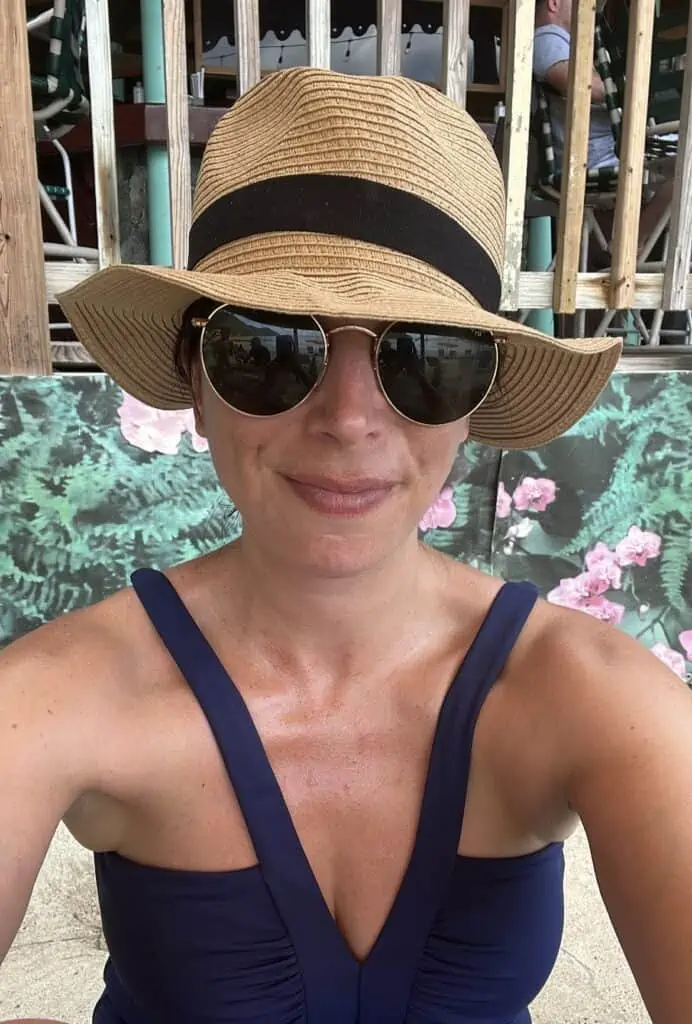 Italy Summer Shoes
For shoes: I am packing these Sézane sandals, sneakers (we may be hiking so I am considering a pair of Nikes), espadrilles, and a pair of flip-flops for the pool/beach.

I always pack in a carry on which makes packing a challenge but it is so much easier for moving around. Packing cubes are a must and they help keep me organized.
Summer Italy Dresses
For dresses: I have these two from Sézane I recently purchased along with a J.Crew eyelet white dress.

Accessories for Italy
Sunscreen. I have SuperGoop Sunscreen and this Avene mineral sunscreen. Since I am packing in a carry-on, I will have to buy more sunscreen once I arrive. The face sunscreen is what I am most concerned with so those will come with me.
Airpods for listening to music or podcasts on the plane.
Sunglasses. I scored these Ray-bans on sale. I am happy to have a new pair and to protect my eyes.
Camera. I just got this new Fuji camera last summer I am looking forward to using on the trip.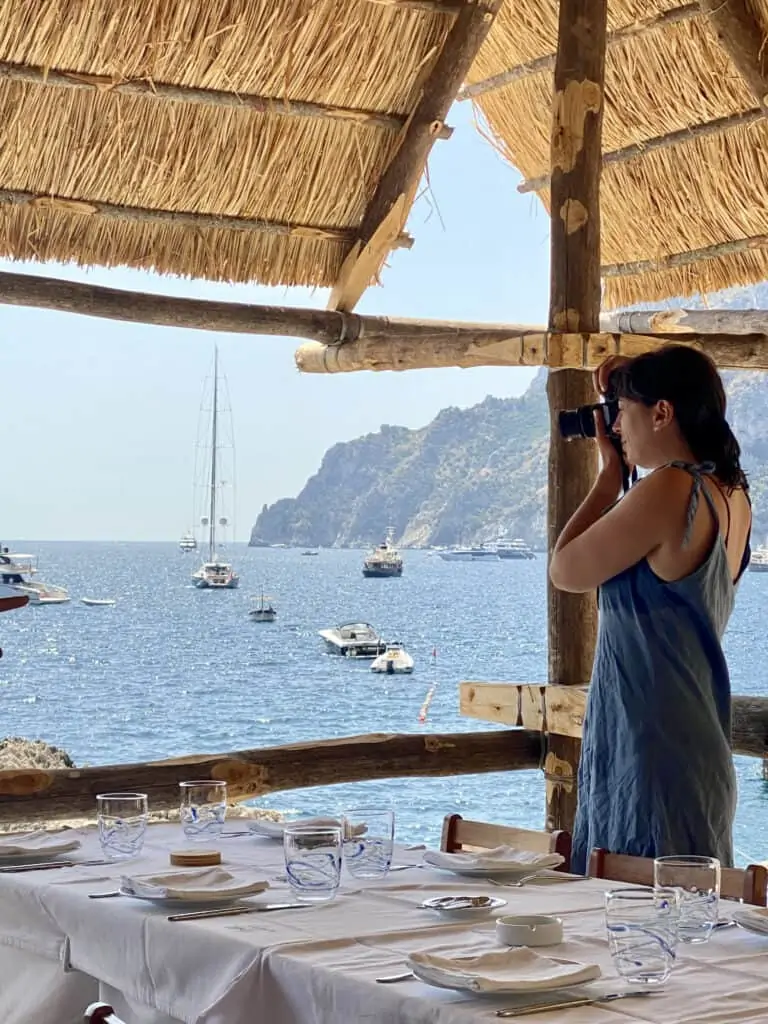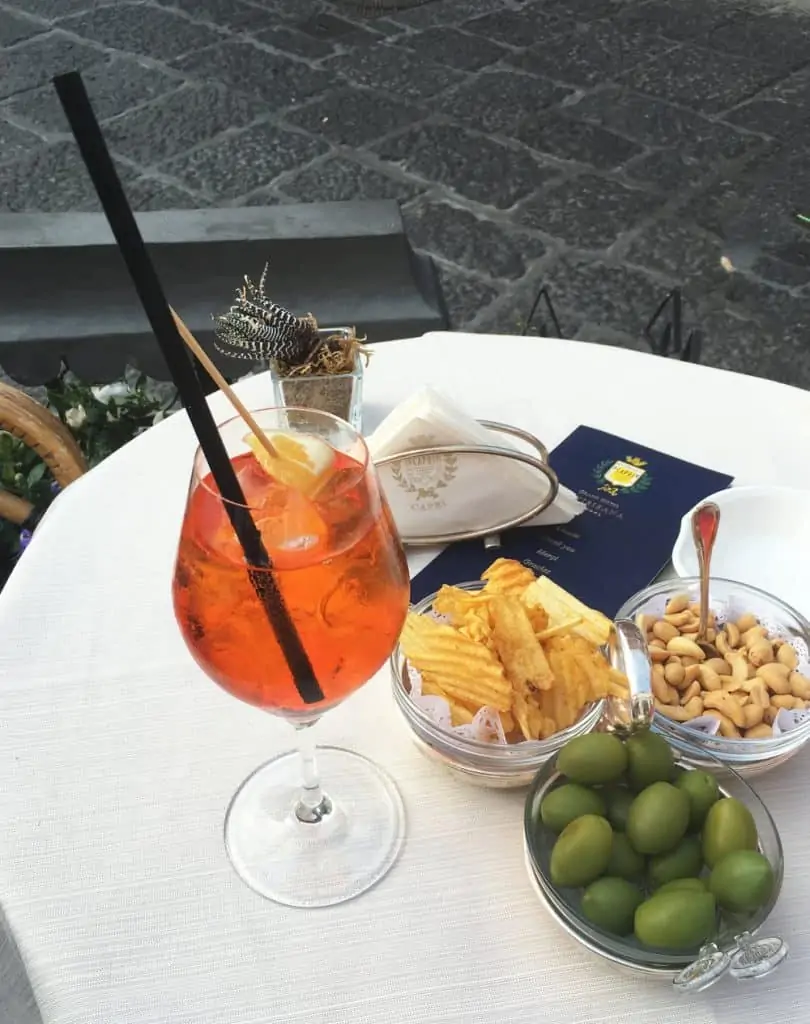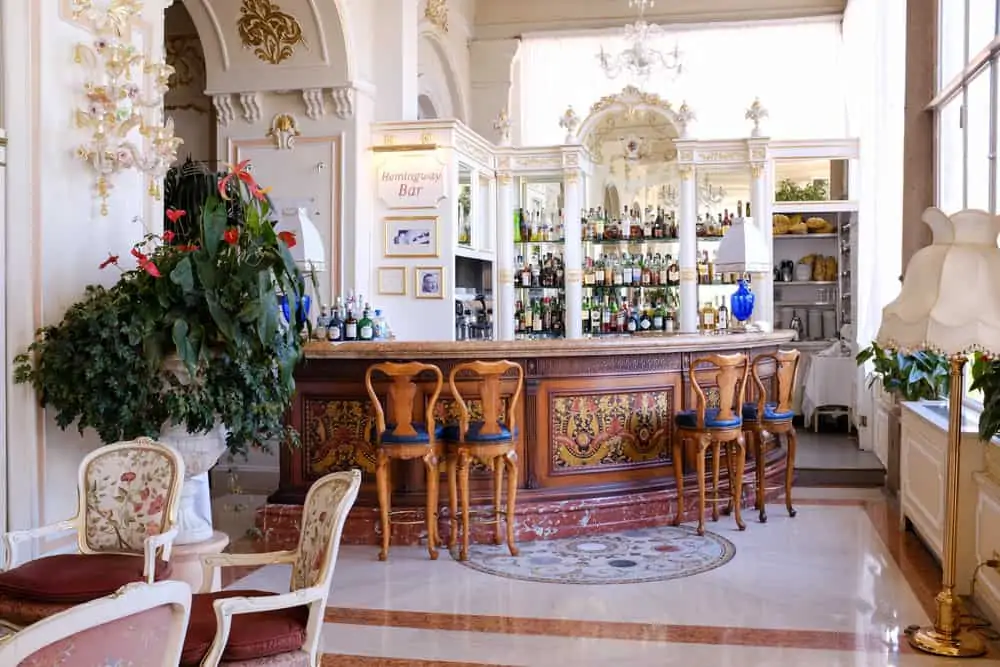 You can follow along on Instagram to see my Italy adventures.
*This post includes affiliate links. I make a small commission off of items purchased from my links. Merci!