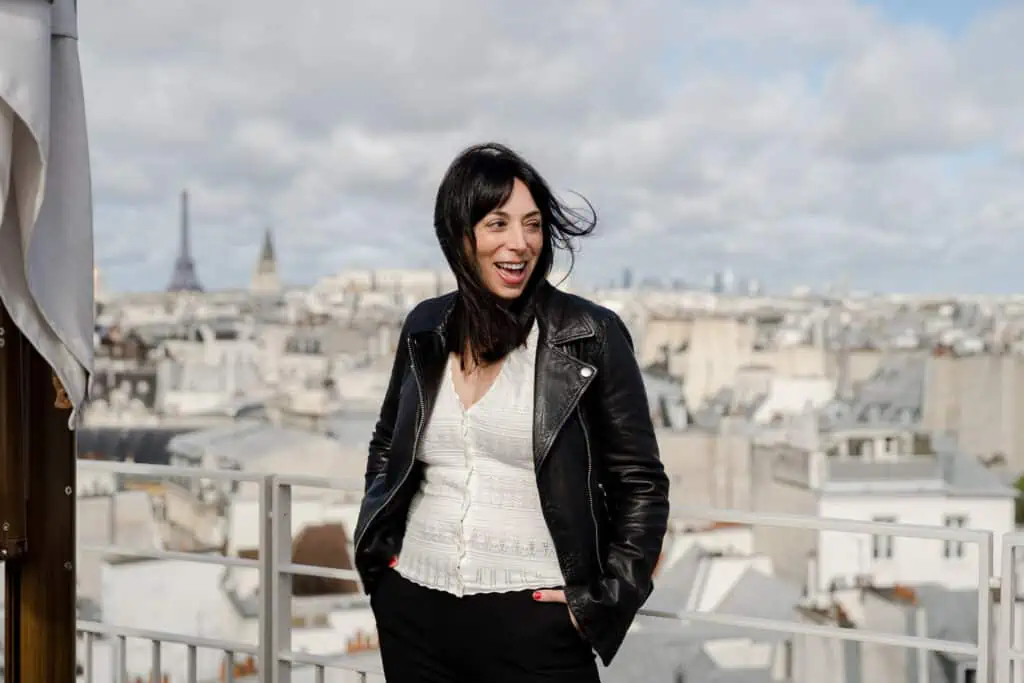 As a Francophile, I love bringing elements of the French style into my wardrobe. The French girl style continues to evolve as fashion styles change. Classic pieces with neutral colors are essential for French women to mix and match their wardrobes throughout the summer season. To get a sense of what Parisian women are wearing, you can sit at a café and make notes of style trends or walk the streets of Paris. It is one of my favorite activities to do in Paris. This post is all about 10 French summer wardrobe essentials I have observed from my travels to Paris over the years.
Wide Leg Trousers
​Wide-leg trousers were not on my radar, and I wasn't embracing the trend for my wardrobe until I tried them on. I love them and have worn them several times since buying two pairs on my last trip to Paris. I have been all about skinny jeans for years, so this feels out of my comfort zone. Try the trend and see what you think of them.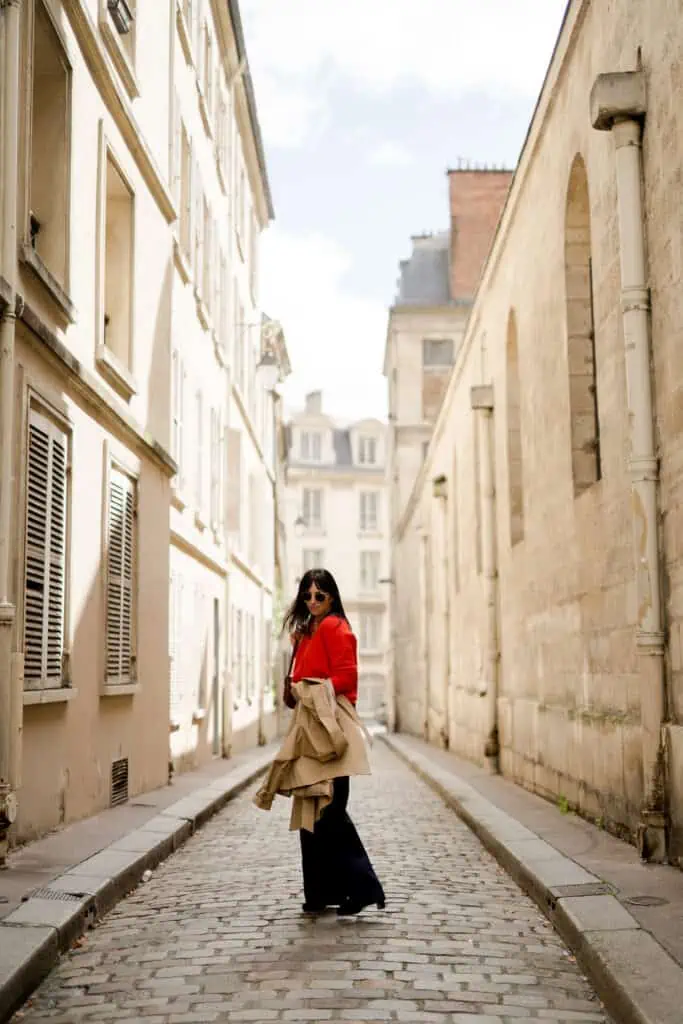 Shorts
It has been a debate recently if you can wear shorts in Paris. The summer months in Paris and France can be pretty warm. Shorts are very trendy right now with French girls. There is a tasteful way to do it with still looking pulled together. I recently ordered these Rome shorts, which can be paired with a T-shirt, crisp button-down, and sandals.

Crisp White Button Down Shirt
A crisp white button-down is a classic style piece that is perfect year-round. In the colder months, you can use it as a great layering piece under a sweater. For summer, pair it with shorts, wide-leg pants, or jeans. You will feel instantly pulled together. For an evening look, dress it up with a pair of ballet flats or strappy sandals and red lips.

French Girl Wardrobe Essentials: Red Lip
You will notice a red lip more in the evenings and on the weekends with Parisians. Feel free to do whatever makes you happy with your style. Some of my favorite lipstick brands include Sisley, which has a moisturizing formula that keeps my lips hydrated, Supergoop just launched an SPF lip color which has been a lot of fun, and I am wearing Lucky Me a lot. Also, Merit has Aperatif for a classic French red they claim looks good on everyone. I just ordered it to test it out.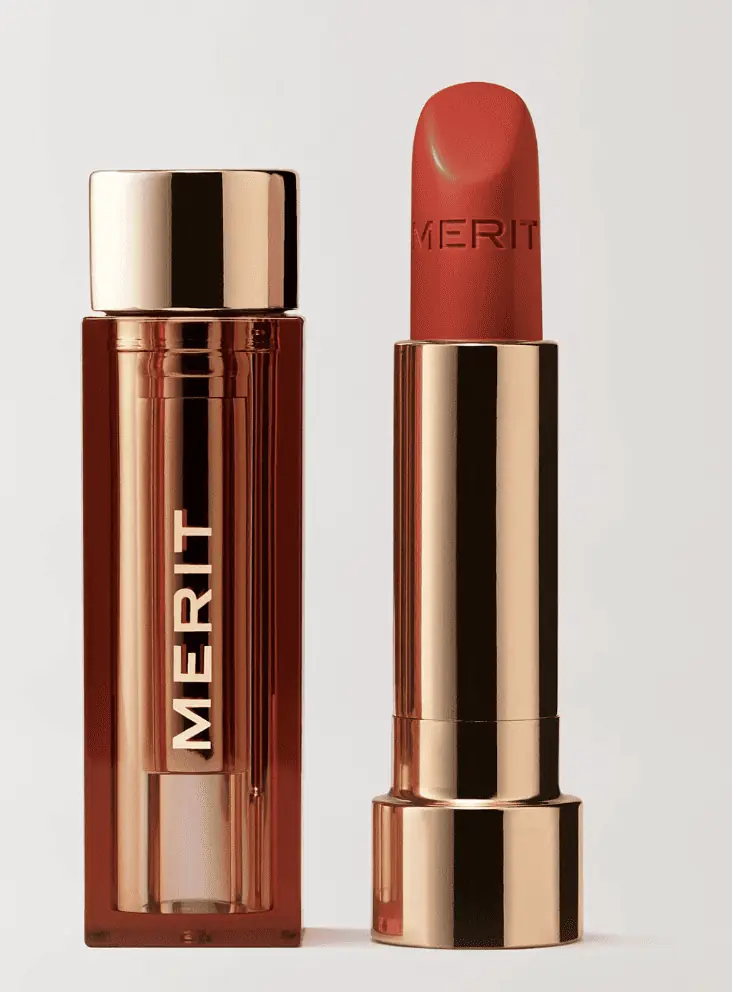 T-shirt
T-shirts can be so hard to find. After buying inexpensive t-shirts year after year, I finally started spending more on better quality that lasted more than a season. This white tee is a favorite of mine. I layer classic T-shirts under sweaters or a jacket or just with a pair of jeans. It is a classic look but one of my favorites in the summer months. I will even throw on a pair of denim shorts with them in the warmer months. My drawers have multiples in black and white because it feels like I wear them almost daily.

Summer Essentials: Sundress
Sundresses are a perfect summer wardrobe piece. A white linen dress is great on a hot summer day or during heat waves to keep cool and feel pulled together. I love floral prints and a good polka dot dress in my closet for date night or vacation. My suitcase will be filled with dresses for our trip to Italy next month. It will be hard time to narrow down all the options. I keep buying more dresses because I love the current dress styles.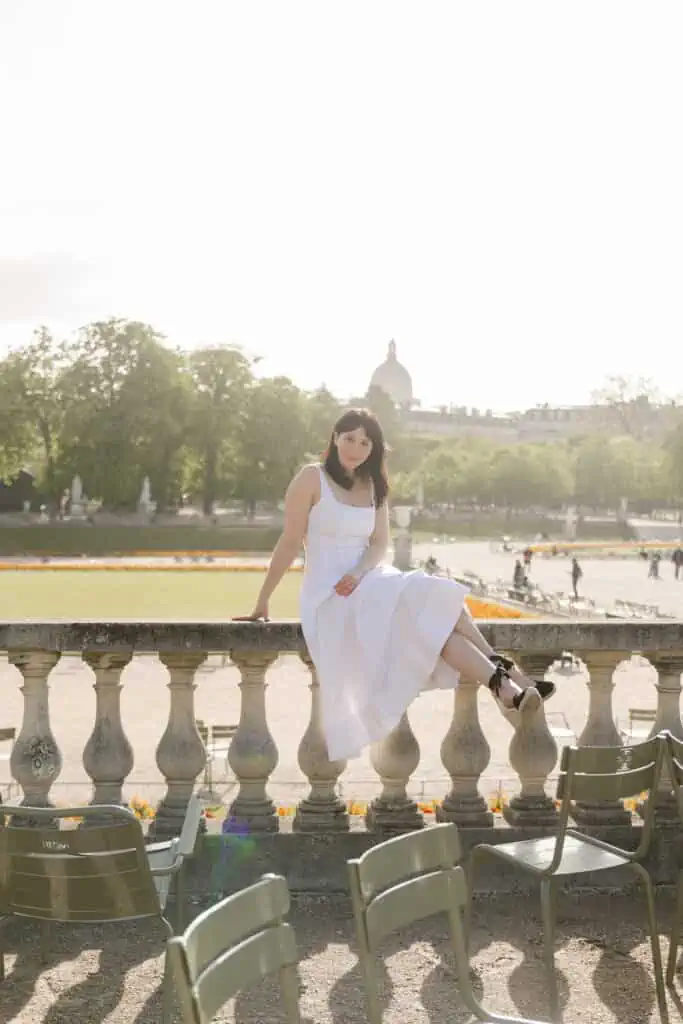 Straw Hat
Sun protection is always top of mind for me; it is the essential summer. I recently purchased this foldable hat from Tuckernuck that I can't wait to wear in Italy.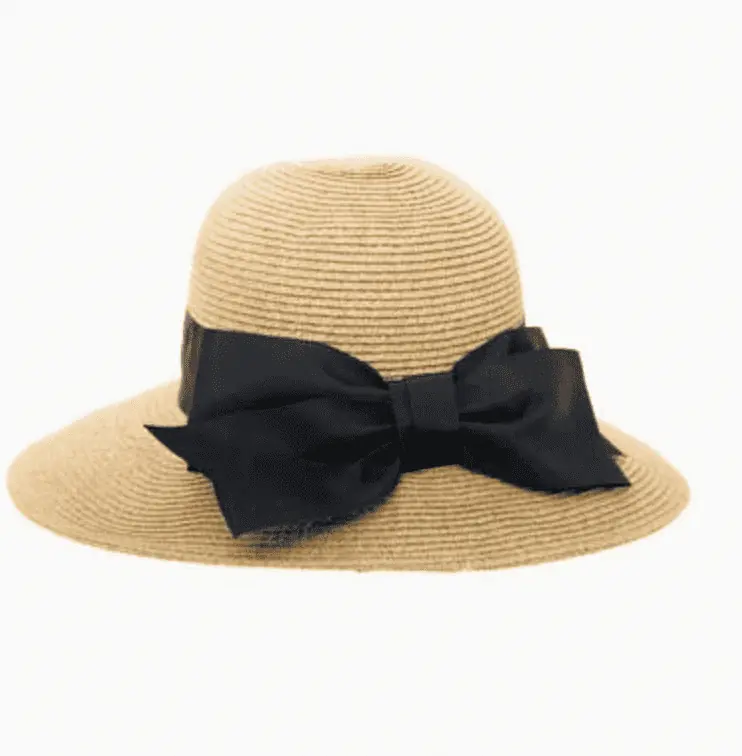 French Girl Wardrobe Essentials: Espadrilles
​Espadrilles are as classic as they come for French girl summer style. Choose a flat pair or wedge pair depending on your preference. I love these wedge espadrilles that I purchased in Paris earlier this year. I have had several over the years, and these are one of my favorites, and I know I will have them for years to come. They are easy to tie around the ankle and a fun addition to my wardrobe.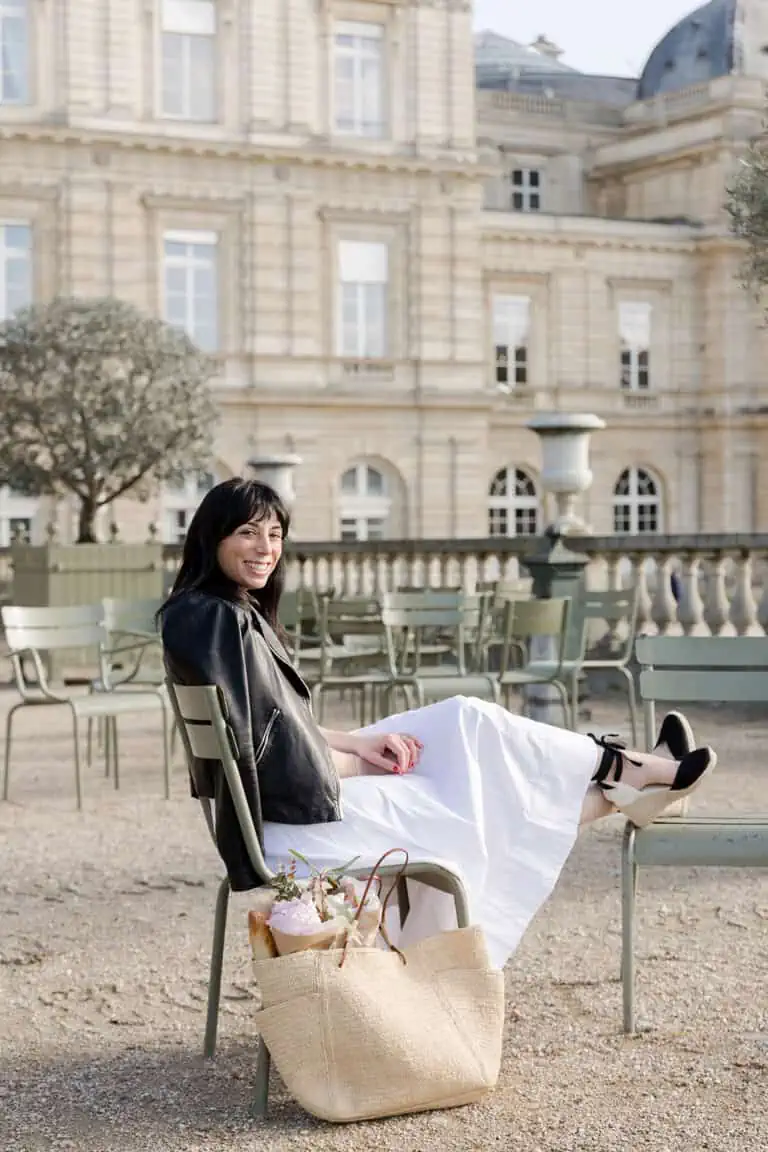 French Basket Bag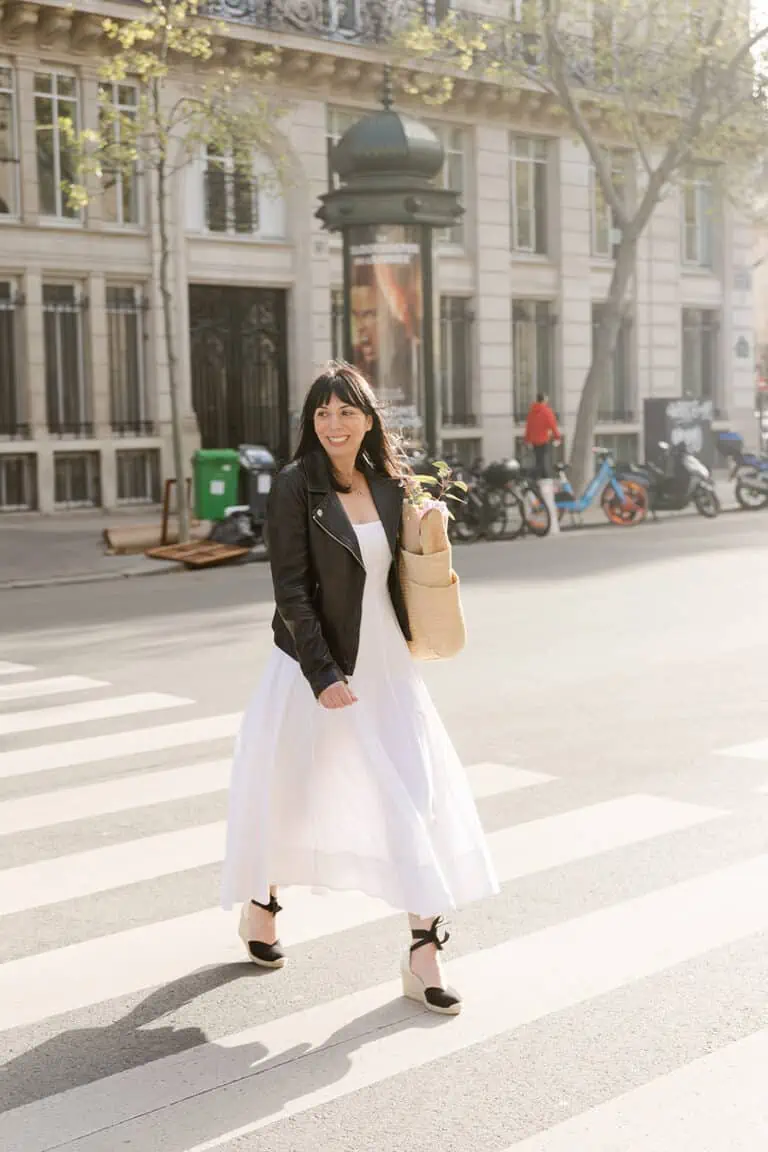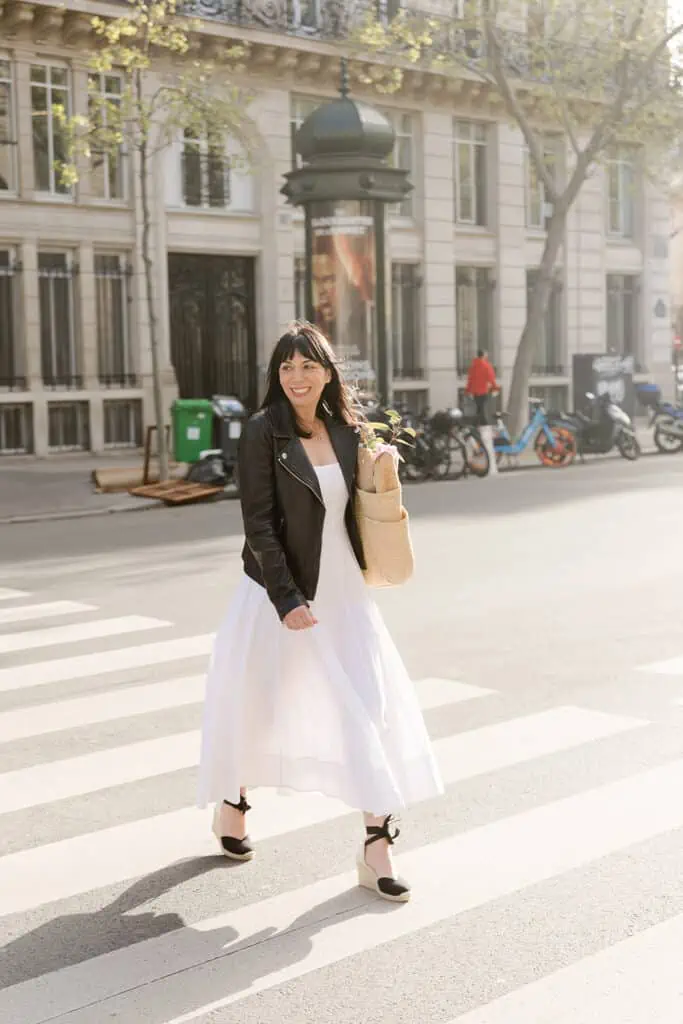 A basket bag or straw tote is an essential piece for French fashion. I picked up a larger basket bag at Sézane that I love carrying for picnics and to the market. Smaller versions of the straw bag can be brought to the beach or a night out.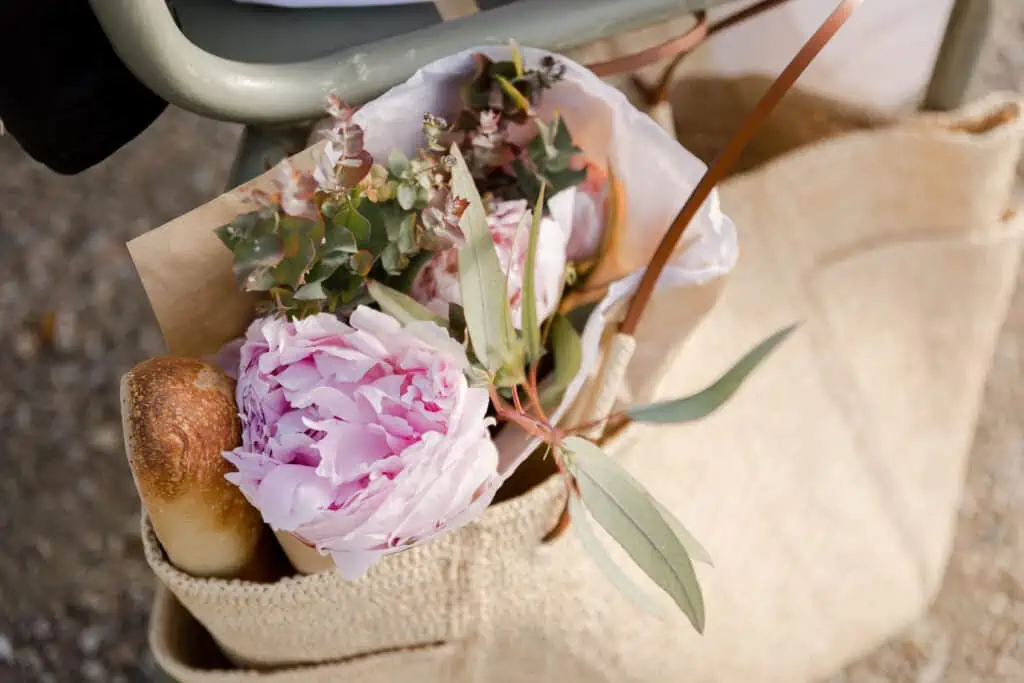 Sandals
Strappy sandals that are flat or sandals with low heels are great for wearing with summer dresses. I tend to stick with neutral color palettes of black, brown, and occasionally metallic gold for chic summer outfits.
Sunglasses
Sunglasses of all shapes are classic wardrobe staples. This is a fun way to accessorize your outfit or add a pop of color. I love wearing classic round sunglasses or Raybans as part of my summer wardrobe. Sunscreen is also essential in the summer for added sun protection.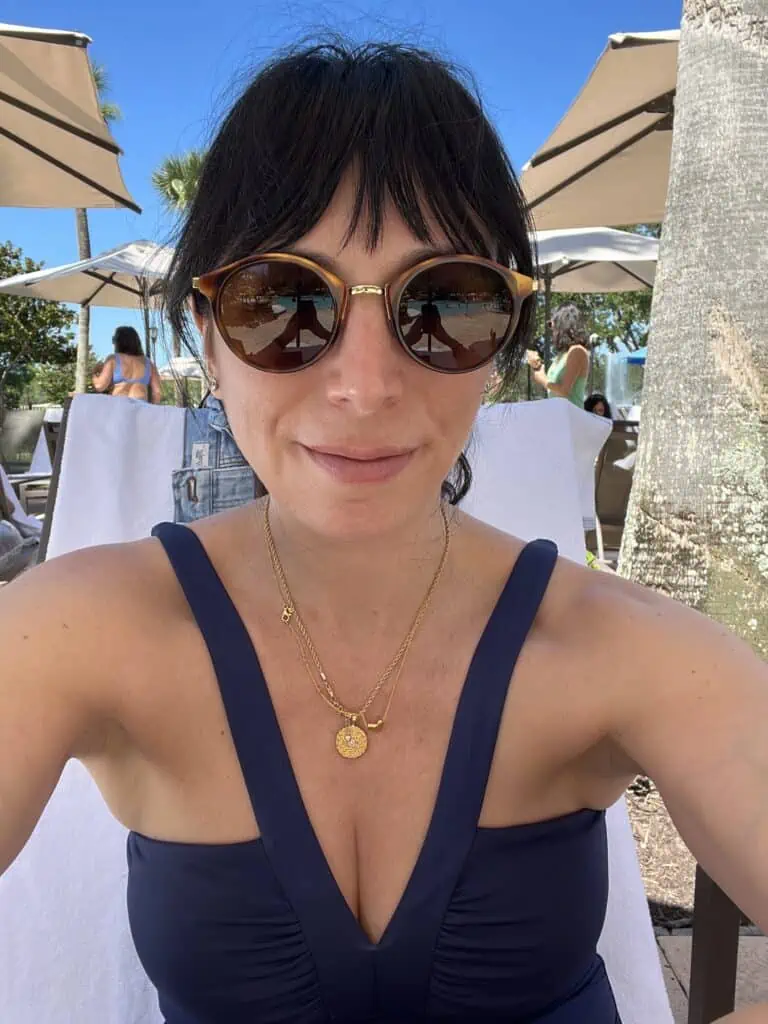 Little Black Dress
Now that life feels back to normal. There are more impromptu invites and parties on my summer schedule. This is where the little black dress or white dress comes in handy. I like to have one for the winter/fall months and one for summer that is always pressed and ready to go in my closet. For shoes, pair with espadrilles or flat strappy sandals.

Leather Jacket or Denim Jacket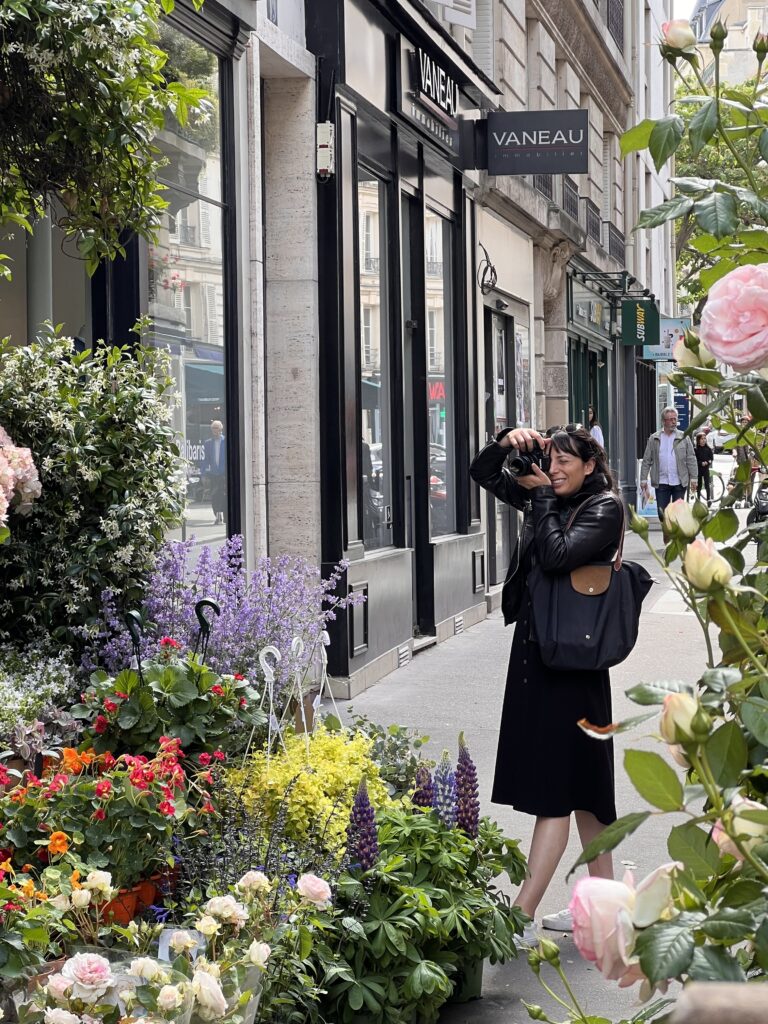 A leather or denim jacket is never a bad idea for cooler evenings. Throw over your summer dresses or white blouses to keep warm on cooler days. You can pair black ballet flats with a leather jacket.
*This post includes affiliate links. I make a small commission off items purchased from my links at no cost to you.