There are a good amount of sales to shop this holiday weekend for Labor Day. I am highlighting my top picks in this post. I had originally drafted an email that went out Friday morning and there were some updates with sales and additions. This is a much more in-depth post and I will continue to update it throughout the weekend if there are any additions or changes.
Don't feel pressure to shop if it isn't in your budget.
*I do make a small commission at no cost to you for items purchased through my links. This helps contribute to my coffee and croissant research fund. Merci!
Holiday Weekend Sales to Shop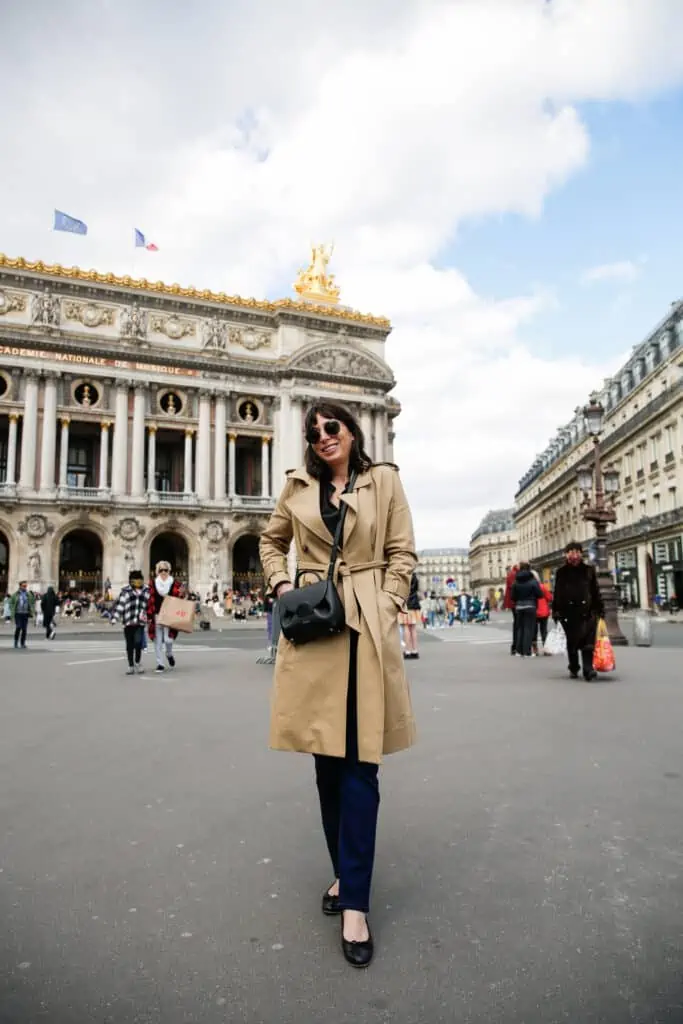 This is the first time I have seen a code for Sézane longer than a 24-hour period. You will want to jump on this if you have your eye on something. You get free shipping if you spend more than $200. The code is LASTHOORAH and it is for $30 off any order over $100. Grab that Gaspard sweater you have had your eye on or perhaps the trench coat for fall. I just picked up this sweater and this coat last week which should be arriving from Paris today.
*The code ends on 9/5.
J.Crew is currently 40% off. They switched from the original 30% off. Use the code LONGWKND for the discount. I ended up purchasing this pair of slingback heels which have been a reader favorite. They were just over $100. I also got this rain jacket in black for the rainy fall days ahead. I have had variations of this jacket in colors but wanted the classic color for my wardrobe. The v-neck cashmere cardigan is also on sale.

Earlier this year, I discovered the brand Boden which I believe is a UK-based brand that ships to the US. I started with the bathing suit that turned into a HUGE hit with readers. I recently found this blouse in their new arrivals which have already been a reader favorite. It comes in 3 colors. I bought it on sale when it was first released. I have it in the cream in size 6.
I had several readers ask for me to tell them when it was back on sale and it is 20% off for the weekend. The code is a bit funny. You need to enter G3W5 at checkout for the savings to apply to your cart.

I am crushing on this tiered shirt dress. They have great dresses and sweaters out for fall.
Anthropologie is 30% quick-ship and in-stock furniture. This includes my gold mirror. I bought it on sale in 2017 in the 3ft and sold it to buy the 5ft when I moved into my new place a few years ago. It's best to buy it on sale because it is a big ticket item. You will love it if you are on the fence about it. I put it over my dresser and now it is above the fireplace. There are so many spots to place it and different sizes for each space.
Anthropologie is also 20% beauty and wellness.

Jenni Kayne is a brand I discovered last year. We have a brick-and-mortar shop coming to Chicago soon and I can't wait to see everything in person. It is pricey but the 20% off weekend code helps make things more reasonable. This sweater is on my wish list and this sweater was a reader favorite last year.

Don't miss the whole home collection too. It's so dreamy! Use the code LDW20 for 20% off.
If you haven't tried The Laundress detergent, you are missing out! I splurged on their signature detergent early after college for my sheets and I haven't turned back. I have only just added to my laundry cabinet just about everything they offer. I don't think I have come across one product I don't love. The stain solution should be one of the top items you have in your laundry routine. This gets out new and old stains and once you use it you will want to always have it on hand.
Other favorites in our house include the whites detergent, the bleach alternative, and the surface spray. Plus, the white vinegar is great for cleaning your dishwasher.
Eberjay's pajamas are some of the softest! I was thrilled to see a great sale on their summer pajamas and there is an extra 40% off which makes them reasonable. Use the code BYESUMMER at checkout.
I personally love their Giselle pajamas. I want to gift them to my whole family with monograms for the wedding.

Madewell is on sale! Use the code LONGWEEKEND at checkout for 30% off. This is a great opportunity to get my favorite sneakers at 30% off. This transport zip bag is also part of the sale. I brought this to Paris with me. It fits everything I need for a day out and I love the cross-body look.