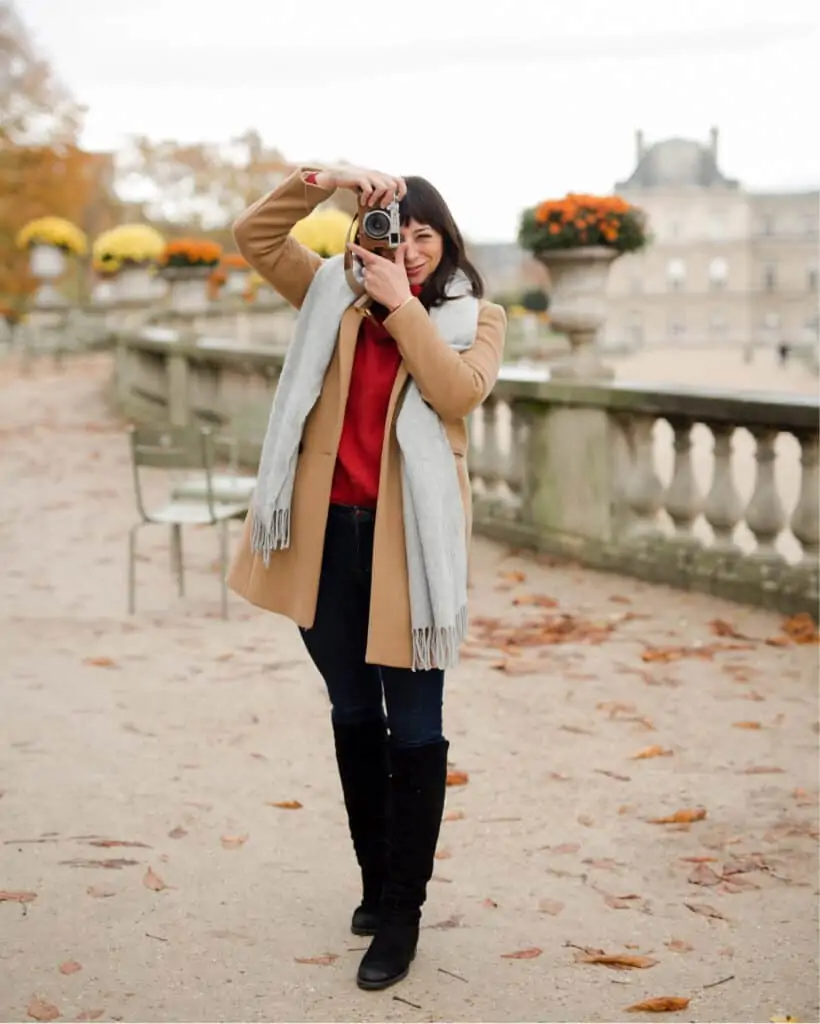 The Holiday Shop is now open! I have spent the last couple of months sourcing vendors for products to add to the shop including notecards, calendars, wrapping paper, and notebooks. I have been a full-time photographer since 2010 selling my prints of Paris which are available in The Print Shop. Purchasing a print or gift item is the best way to support me as a small business owner this holiday season.
Wrapping Paper
Wrapping paper was a product idea I had for a while and it took some time to test and find a printer I liked. I sold out very early in September and have done a few reorders since. The macarons and pink peonies are classic French images that can be used year-round way after the holidays are finished. I love hearing people wrapping birthday presents and holiday gifts under the tree with these fun designs.
Calendars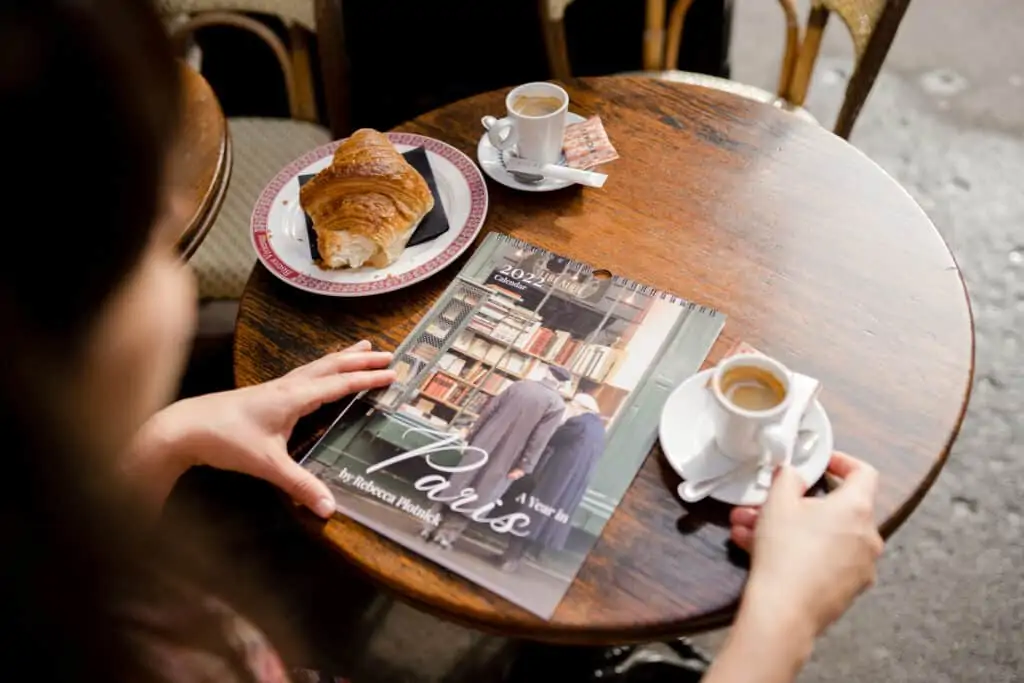 The Paris calendar was an idea that came to me in 2020. It was requested by so many readers over the years and since I was always traveling, I never had the time to dedicate to it. Spending the past year at home allowed me to dedicate the time needed to carefully select the images for each month and design them with the help of Caroline Rice. Even deciding on the printer needed special consideration! This year's calendar takes you through a year in Paris. You will see the cold winter months of bare trees transform into the start of the blossoms and through summer in the city. You'll re-live the leaves changing in the fall and admire a snow-covered Place des Vosges. The Paris calendar comes in two sizes this year: a small 5.5″x8″ and a large 8.5″ x11″. Choose a size that allows you to enjoy the images long after this year has passed. After each month is finished the images can be removed and framed to hang on your wall! Calendars are in stock and ready to ship! Your support of The Print Shop is greatly appreciated and helps me put valuable free content in your inbox each week!
Italy Calendar
After a trip to Italy this Summer, I had a big request for an Italy calendar. This Italy calendar in the 5.5″x8.5″ can be trimmed down to 5×5″ images that can be easily framed after the month is finished making it a two-in-one gift. The calendar is filled with images from Florence, Capri, Positano, and Rome.
Holiday Notecards
Holiday notecards are back again this year after selling out last year. I made a multi-pack with a variety of 4 cards which has been the best selling option. Other favorites include this Christmas tree in Place Vendome.
Notecards
I love the notecards and they aren't holiday-focused. When I have to write a thank-you note or add a little note to a gift to a package, I always reach for one of my own in the cabinet. They don't have words on the front so you can literally use them for anything. You can choose from one image or an assortment pack. The assortment pack has been the best seller. Plus, the big bestseller lately has been the new macaron notecards.
Notebook
The notebooks have been very popular for the past couple of years. The front is a fun pink peony print that is perfect for writing down your dreams and wishes for the years.
Prints
I have been a full-time photographer for the last 10 years capturing Paris throughout the years. I have been lucky enough to see Paris in the snow, as the cherry blossoms peaked in a sea of pink, and the leaves changed in the Fall. I feel incredibly lucky to do what I love every single day. It is a joy to hear from readers and customers how my photographs have brought back memories of their favorite city.
Thank you so much for your support. xo