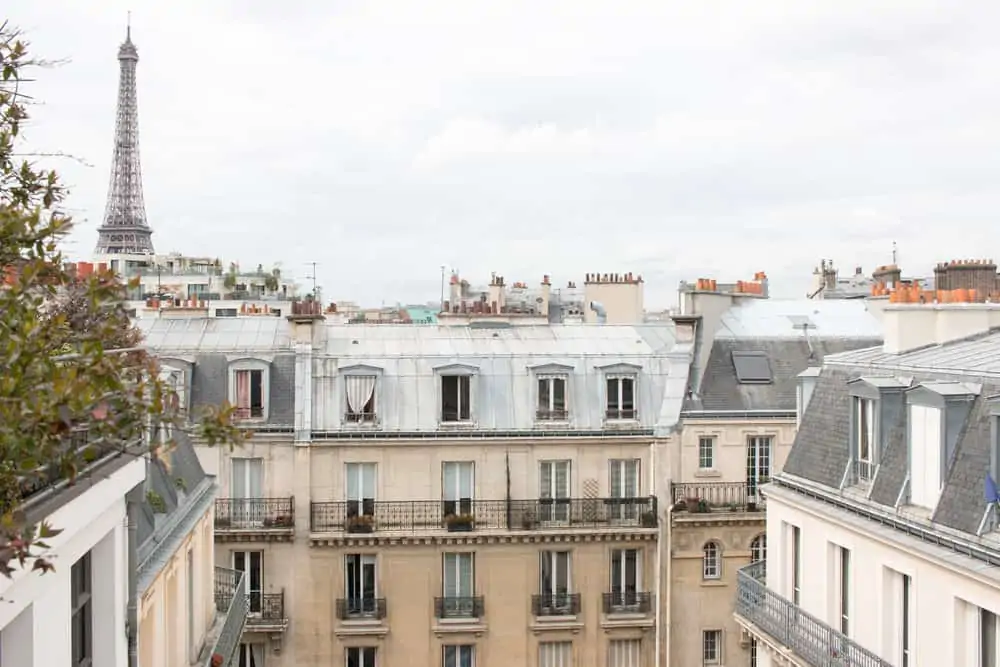 What I am Packing for Paris in the Spring
I am very excited to be heading back to Paris this spring. I used to spend at least a week in Paris every spring until 2020. My last trip was in 2019 when Notre Dame was on fire. I was in London and took the Chunnel to Paris. The cherry blossoms had just finished and I missed them by a day or two. I am really hoping that I will be back in time to spot some pink blossoms this year. Below is what I am packing for Paris in the spring.
I have been watching the weather and refreshing constantly to see any changes. Rain is in the forecast right now and so is a snowflake for Friday. It is going to be a challenge packing for spring in a carry-on. In October, we had some incredible weather. There was no rain and I was outside with no coat on soaking up the sun in The Tuileries and cafés. I don't think this will be the case this time around.
Regardless of what the weather brings, I will be very happy to be back in Paris. My heart is a little torn knowing that I will be away from Henri. He is resting up against me as I write this post. I will share more details of my Paris agenda in an upcoming post including where I am staying and what the agenda is.
If you are headed to Paris in the spring, you can look at this blog post for packing ideas.
What I am Packing for Paris in the Spring
Below is a look at what I am packing for Paris this spring:
The post above is shoppable. You can click on the + to capture any details and shop.
As you will see with the collages below, a lot of the items I am packing can be mixed and matched together to create new outfits. Packing with packing cubes really helps keep everything organized and I swear I have more space.
Sweaters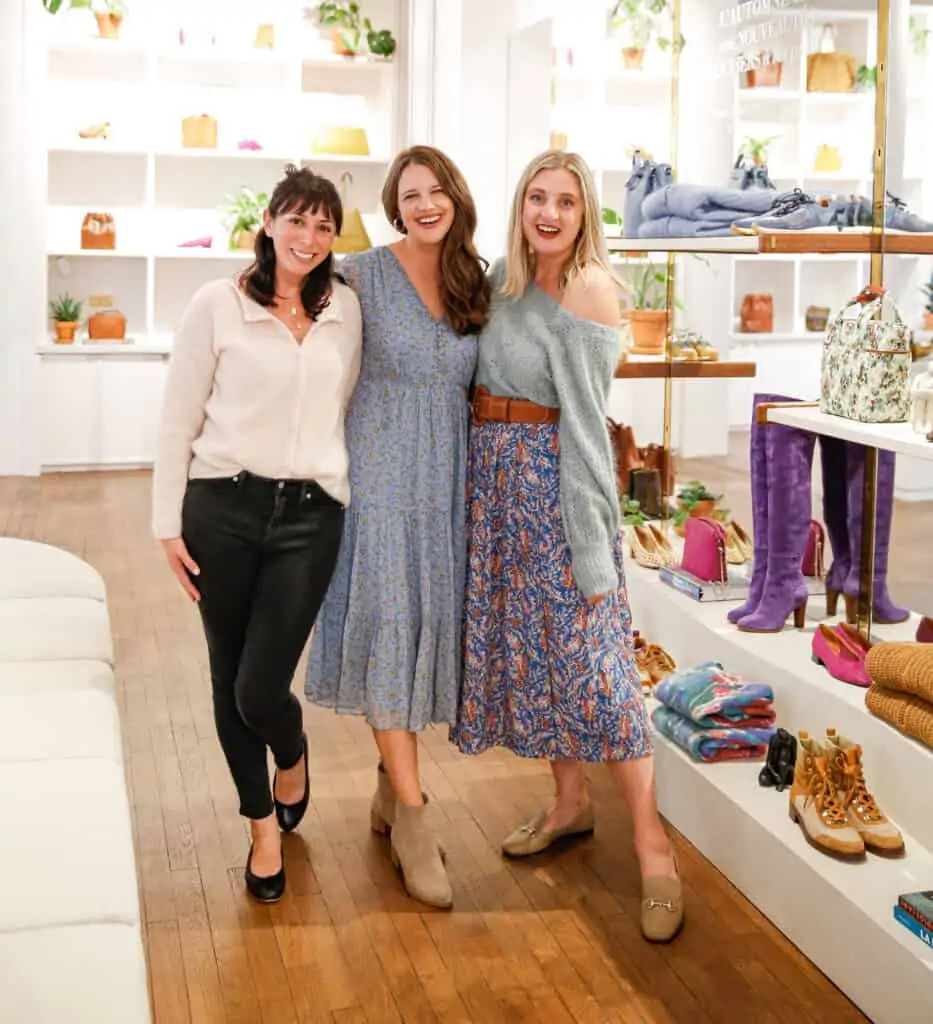 I have one Alex Mill striped sweater two classic Sézane Gaspard sweaters in pink and black.
I am also packing this red striped shirt that I bought in October.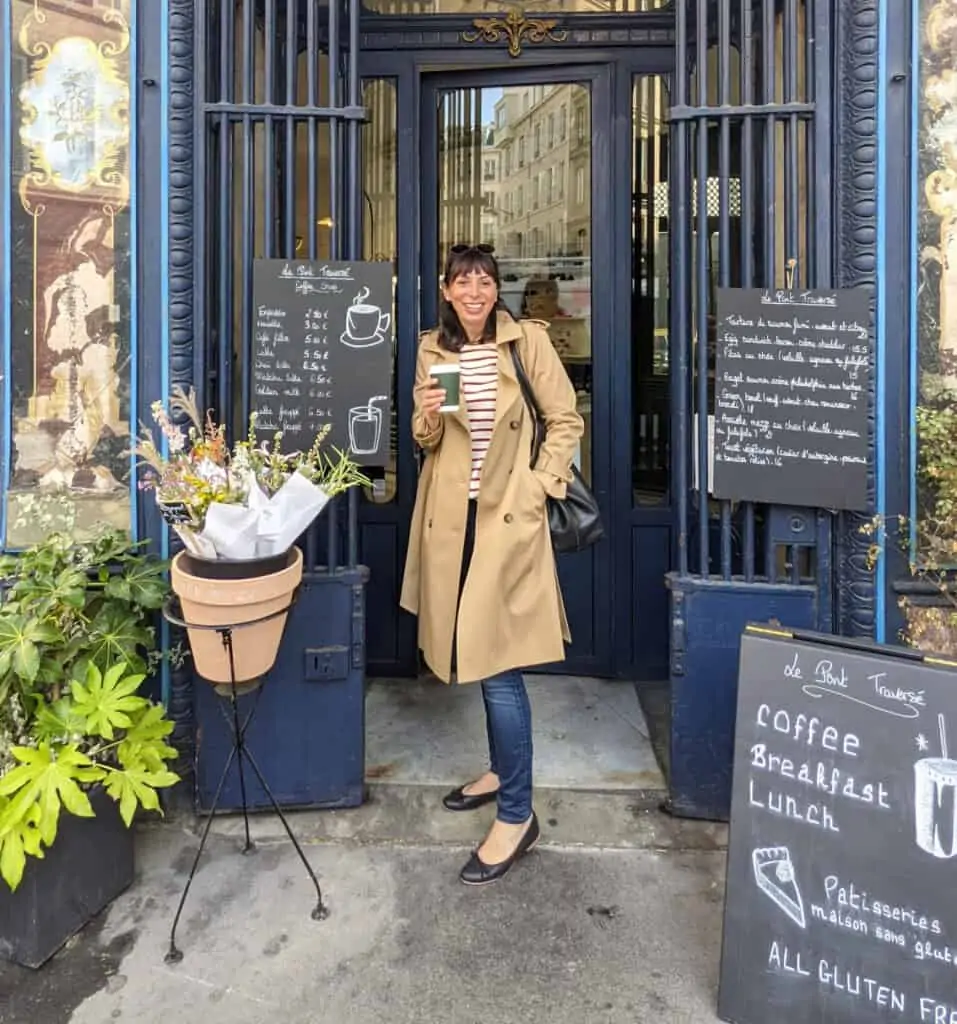 Jeans
I am getting a pair of Hudsons hemmed at the dry cleaner now and will pack a pair of black jeans from Madewell.
Shoes for Paris in the Spring
My Madewell sneakers are great for walking around Paris. I also have a pair of Sarah Flint flats and Margaux ballet flats.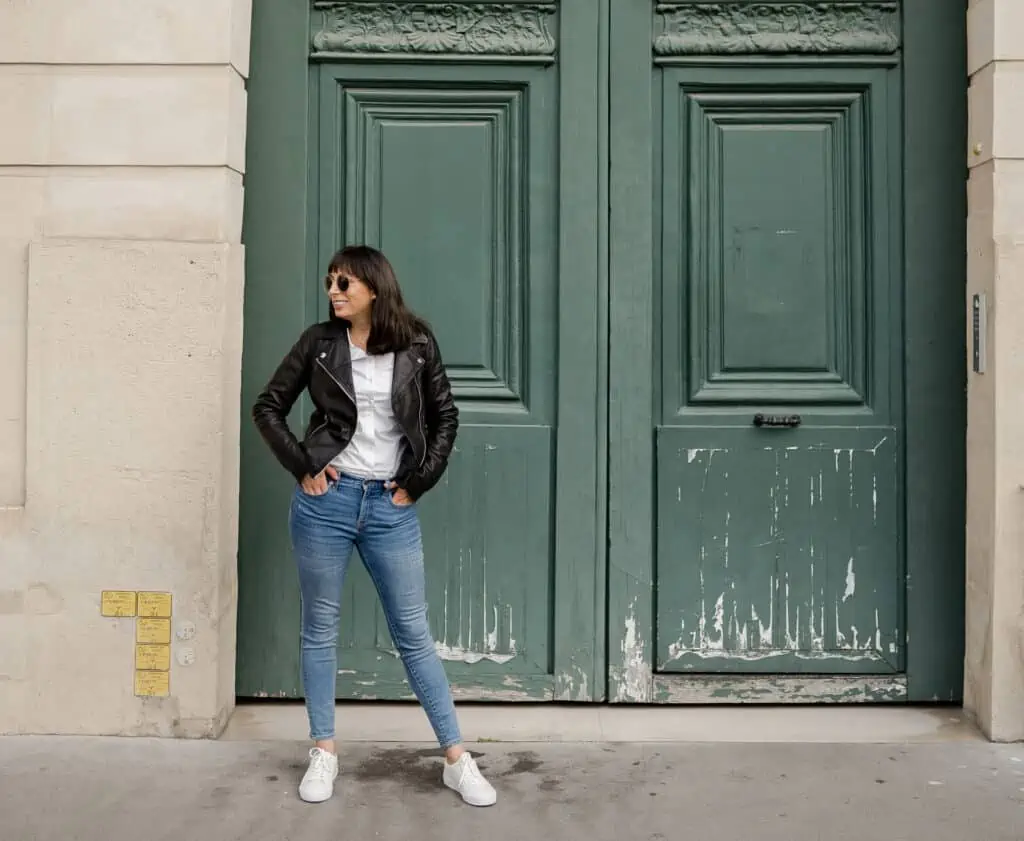 Blouses
I bought a few blouses from Sézane and a button-down from J.Crew.
These are great for mixing and matching basic wardrobe essentials and keeping my luggage light but to also have a variation of outfits.
Dresses
I am going to have to layer up with these dresses but I still plan on bringing two short sleeve dresses and one long sleeve warmer dress.
Accessories
Scarf The weather looks like I might be needing a scarf. It's always a good layering piece to keep warm.
Sunglasses I am hoping for some sunshine during this trip. I love these Rayban glasses. The brand Jimmy Fairly is similar to Warby Parker in France and you will find them in several areas of Paris. This is a great spot to pick up a pair of Parisian sunglasses. I have bought two pairs from here in the past.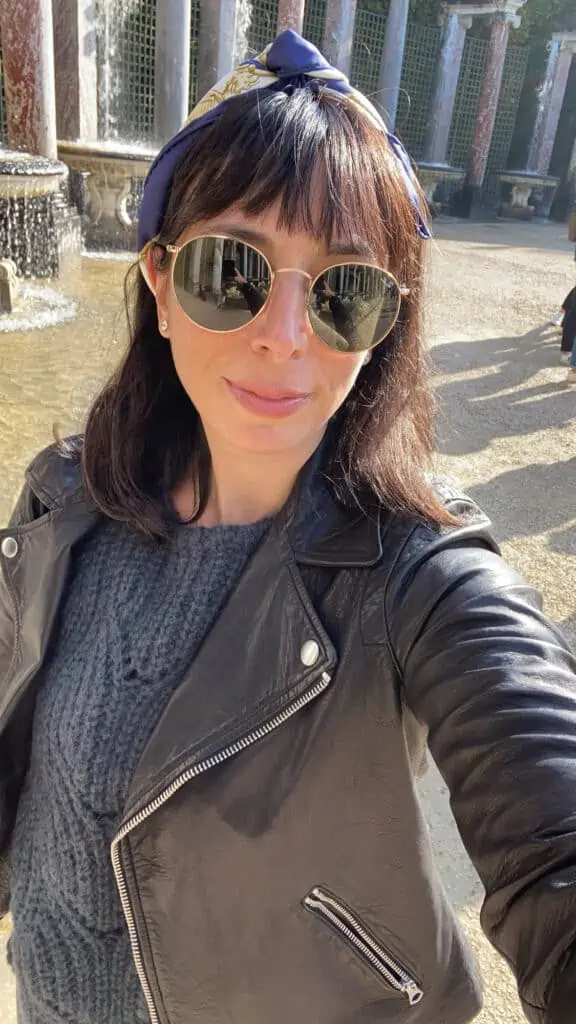 Umbrella This looks like it will be essential. Plus, you never know when you will need it, especially in spring.
Madewell Tote This holds my camera and it will be great to have something smaller to walk around Paris with. I do also love my Cuyana top zip tote if I need something bigger. This will be traveling with me too.
Polène Bag I have this in black
Coats for Paris in the Spring
I am taking two coats. One trench coat and one leather coat. The two coats I think are essential for Paris in the spring.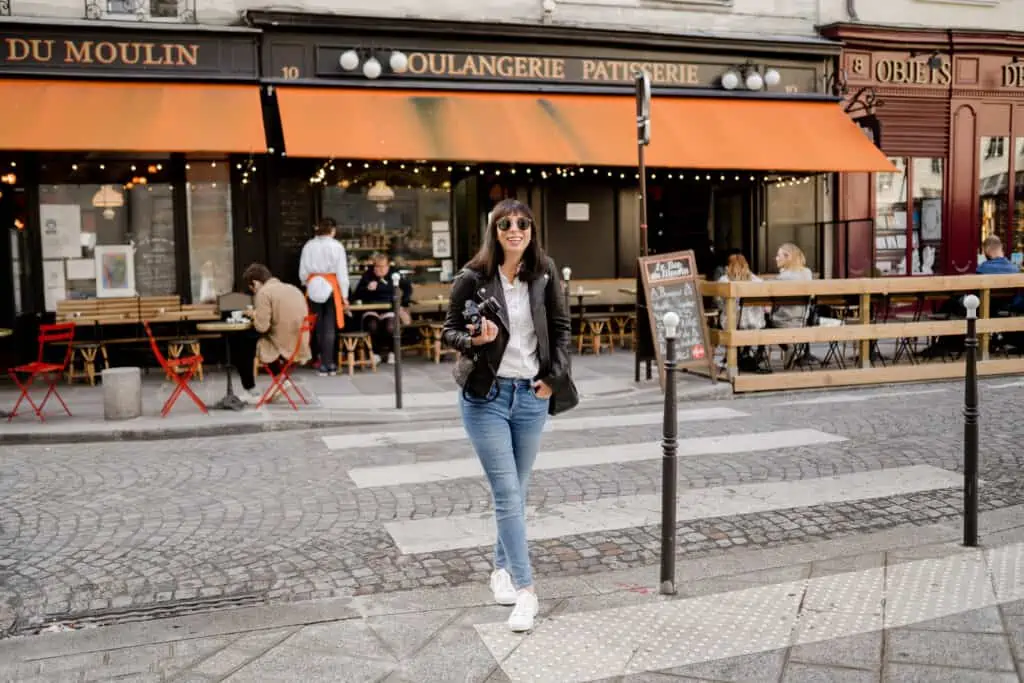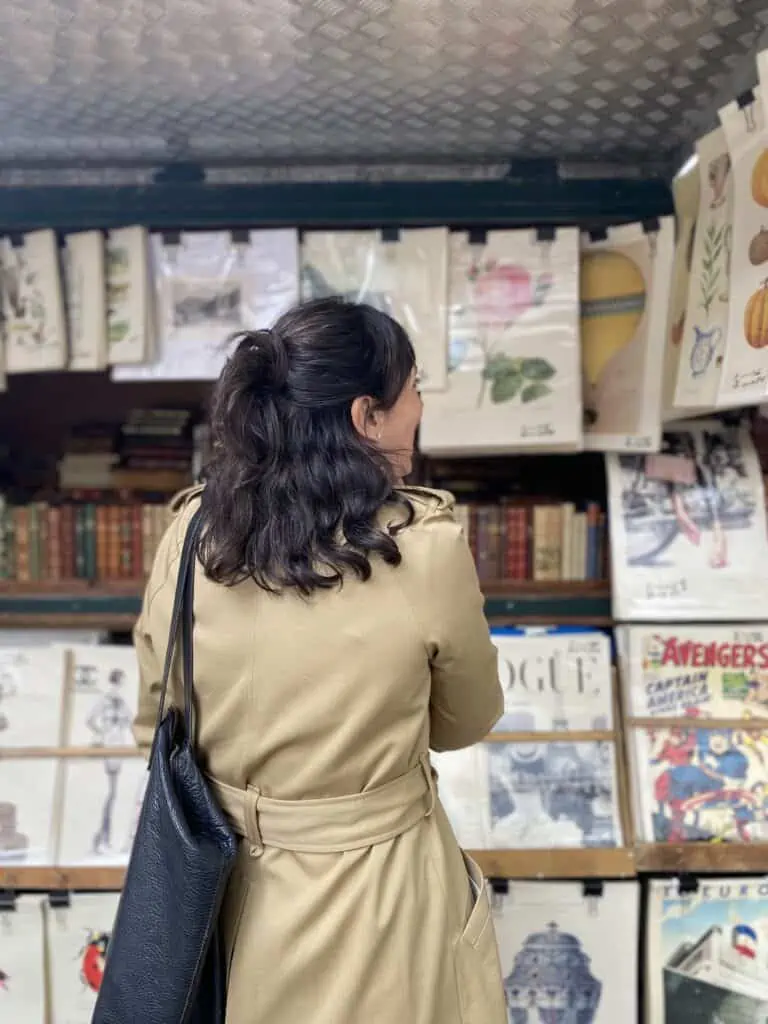 Makeup/Beauty

I have a lot of Biossance and Caudalie minis I am bringing for travel.
My makeup will be minimal but I am packing a lip twist and this lipstick from Sisley.
*This post includes affiliate links. I make a small commission off of items purchased through my links. This helps contribute to my coffee and croissant money.