Dresses
I am a dress girl all the way and I am so happy the weather has turned enough that I can wear them again. I bought this navy dress last year and I packed it for a meeting in Paris. I will pair it with these flats. I also love this Leith dress that is so easy to roll up and throw in your suitcase and wear with boots.
I love my Madewell skinny jeans. I have a few pairs now and they wear great. One thing I love about them over my Hudson jeans is they don't stretch out so much after one wear. My Hudsons drop a complete size after one wear with stretch. For size reference, I am a 27.
I bought my first Something Navy top in white. The sleeves look more blousy in the photos than it does in real life. I love the fitted look and the buttons are a great accent.
Bring on the body suits! I wore them all Winter and they will be a staple for me Spring/Summer. This one is great with high waisted jeans or a skirt. I bought it in white but I will be back for more colors since the price is so reasonable.
Grey Sweater. I love the button detail down the side. The Winter in Chicago has been SO long and I pretty much hate all my sweaters. This was a great addition and it was only $68. It will be colder in London than Paris so this will be great to layer with a scarf and leather jacket.
Jackets
My leather jacket will always be my Spring/Fall Staple piece. I wear it all the time and it was worth the money. Denim jackets are big this Spring so I ended up picking up this one from Madewell. I am still deciding on if I am bringing it or if I will bring my navy blazer instead. Either way, a denim jacket is a great addition to your Spring wardrobe and goes great over dresses as the weather transitions.
Shoes
I am going for one week and I need four pair of shoes. That is reasonable right? My Madewell sneakers are a new favorite and are great for walking. I saw these all over Paris earlier this year, so if you are curious if sneakers are ok, this is a great option and they are $88! I wear little socks with them that you can't see but reduce the risk of blisters.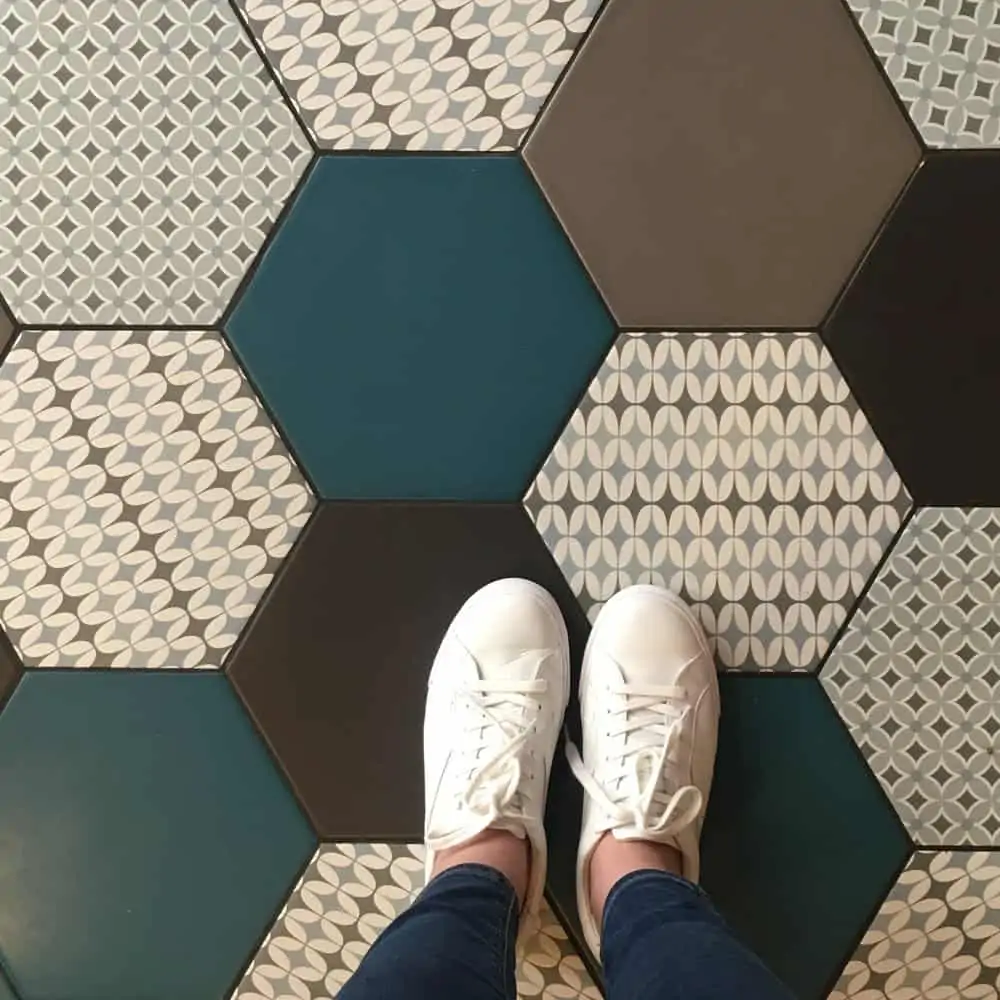 Bags
I packed in my Away carry on and I am bringing my Cuyana tote that goes everywhere with me! I also am bringing a Cuyana cross body bag for nights out and my Longchamp for during the day when I don't want to carry my larger Cuyana tote.
All photos of me in this post are taken by Katie Donnelly Photography
This post does include affiliate links which helps contribute to my coffee and croissant research. merci!