Spring in Paris is one of my favorite times to visit. My birthday is in April and I try to schedule a trip around this time. The weather can be cold and rainy or absolutely beautiful and sunny. I would recommend preparing for all. I have spent the most amount of time in Paris during the spring months and nothing surprises me. March can be cold with hints of warmth and sunshine, April is typically warm and sunny with some rain, and May has been the rainiest month out of all the three. I hope you enjoy this post on what to pack for Paris in the spring.
What to Pack for Paris in the Spring
I always recommend packing an umbrella and waterproof shoes. Keep your umbrella in your everyday bag because you never know when a shower might pop up even on the sunniest of days. For ideas on where to see Paris in bloom, you can see this post. Paris will start to pop with color in March and continue on through May.
I am headed back to Paris in April and I cannot wait. I hope this helps with your own packing and preparation for Paris. If you have a friend headed to Paris this spring, feel free to pass this post along.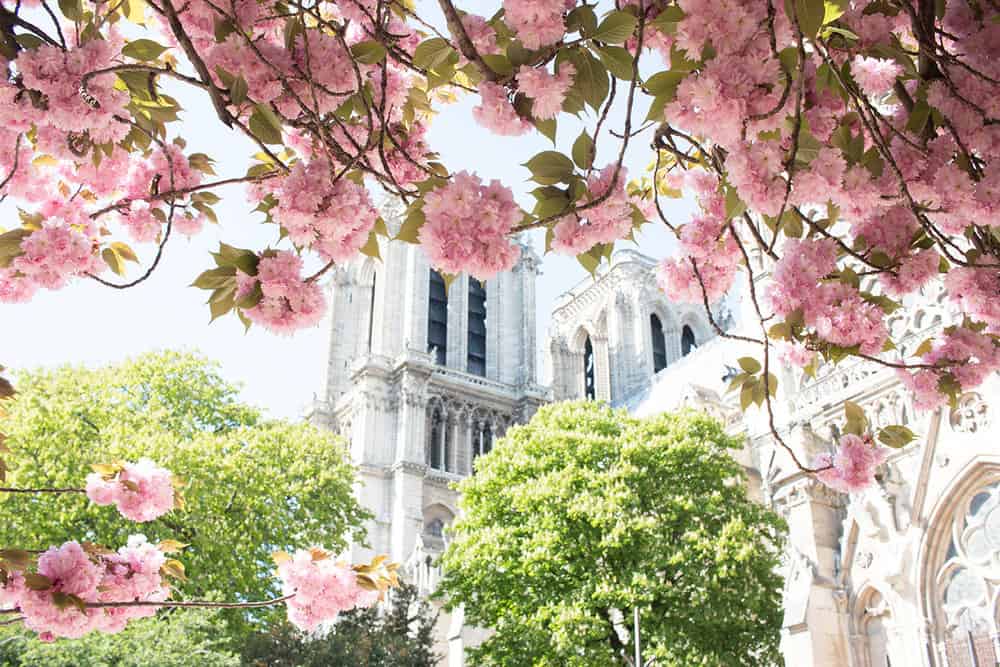 Jackets
For spring, I recommend three jackets. A trench coat, a denim jacket if you can fit it in your luggage, and a leather jacket. I made the investment for this Madewell jacket last fall and I am so happy I did. I love it and I know I will wear it for years to come. A trench and leather jacket were the two key jackets I saw on repeat back in October and continue to see on French women.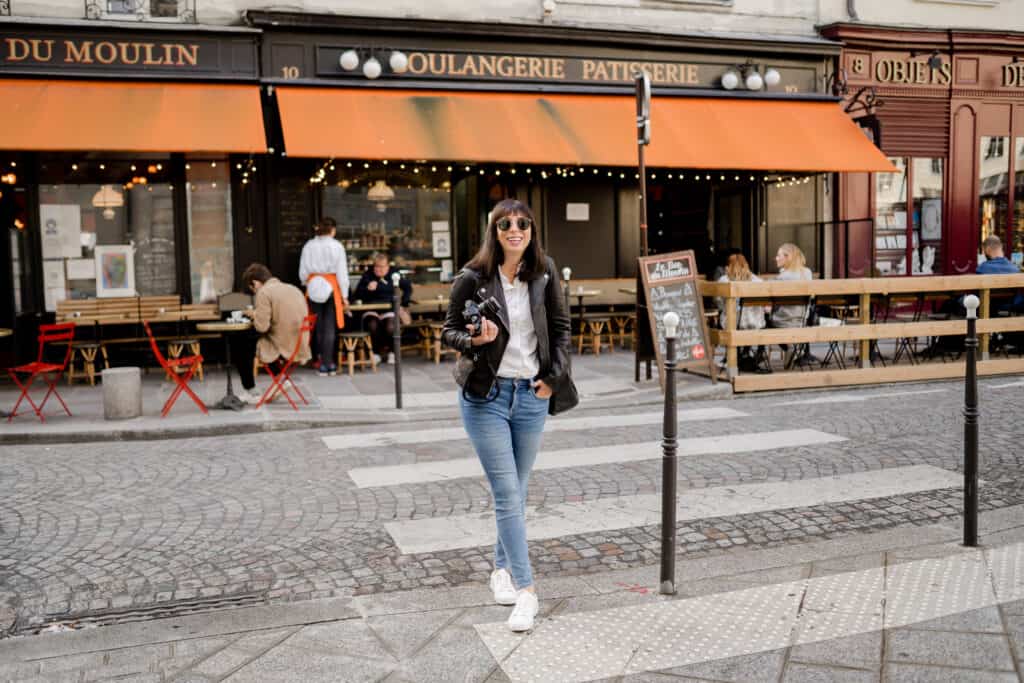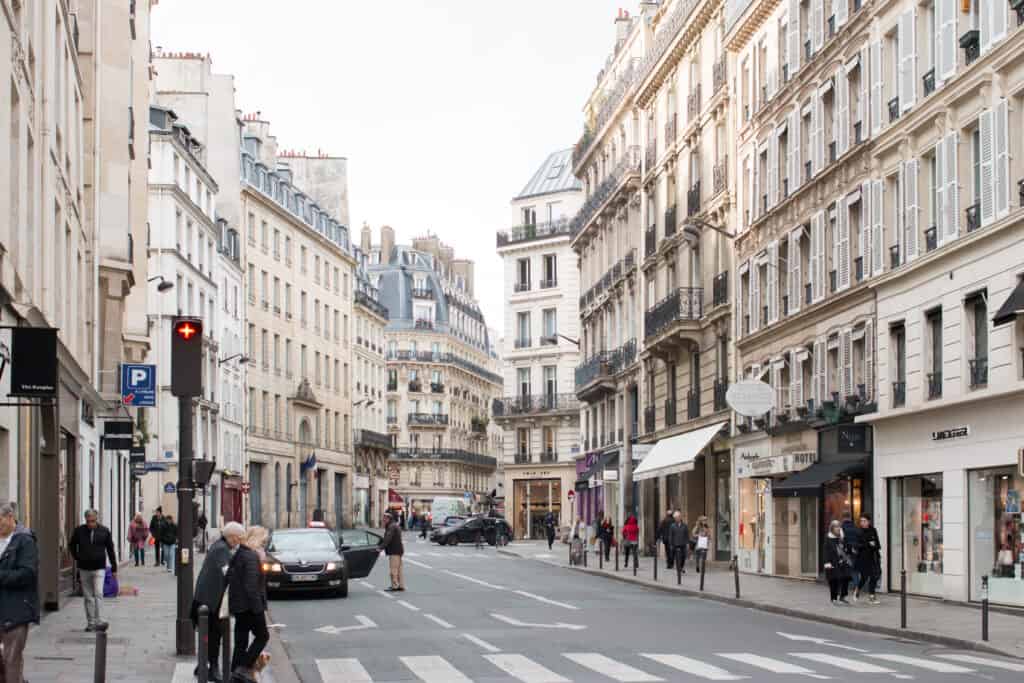 Shoes
Comfortable walking shoes are key when discovering Paris. You never want to get a blister or end up with sore feet on vacation. Paris is best explored on foot. I highly recommend flats instead of heels. The cobblestones aren't so easy to navigate in heels. For sneakers, I love these from Madewell. You will need to take a walk around your neighborhood to break them in. I swear by Moleskin inside of your shoes to keep from getting blisters. You can buy it on Amazon or your local drug store. For flats, go for Sarah Flint or Margaux Demi. (wearing below)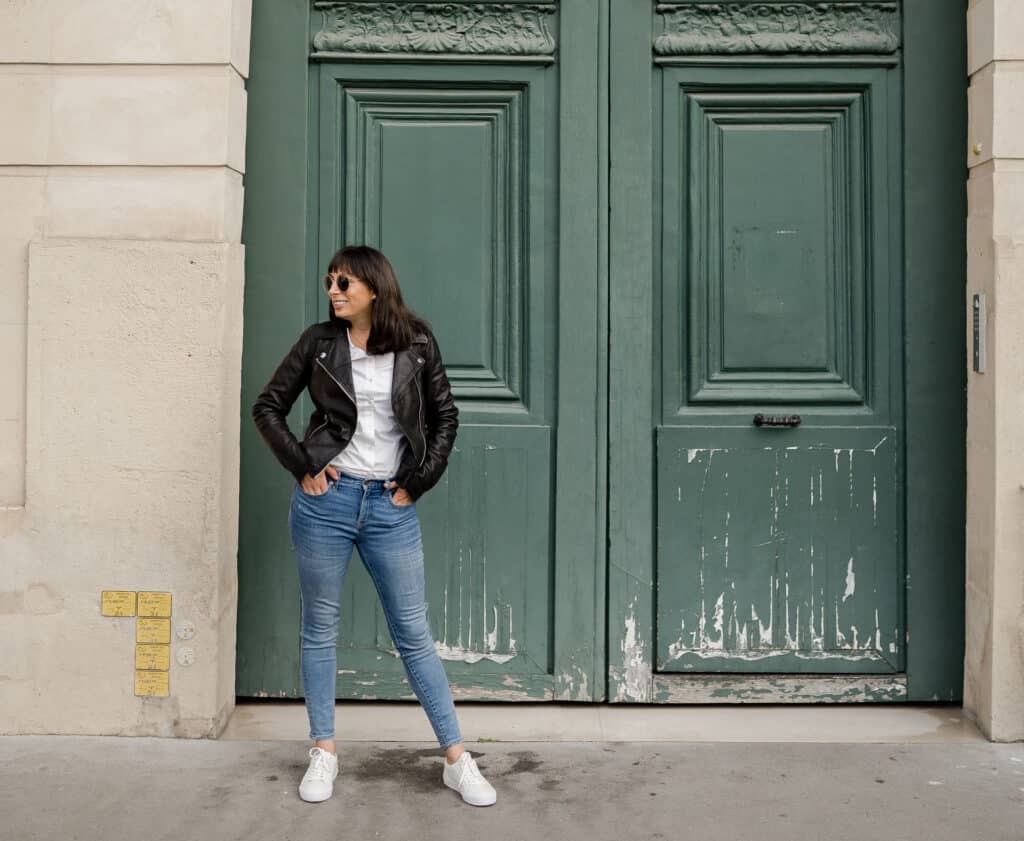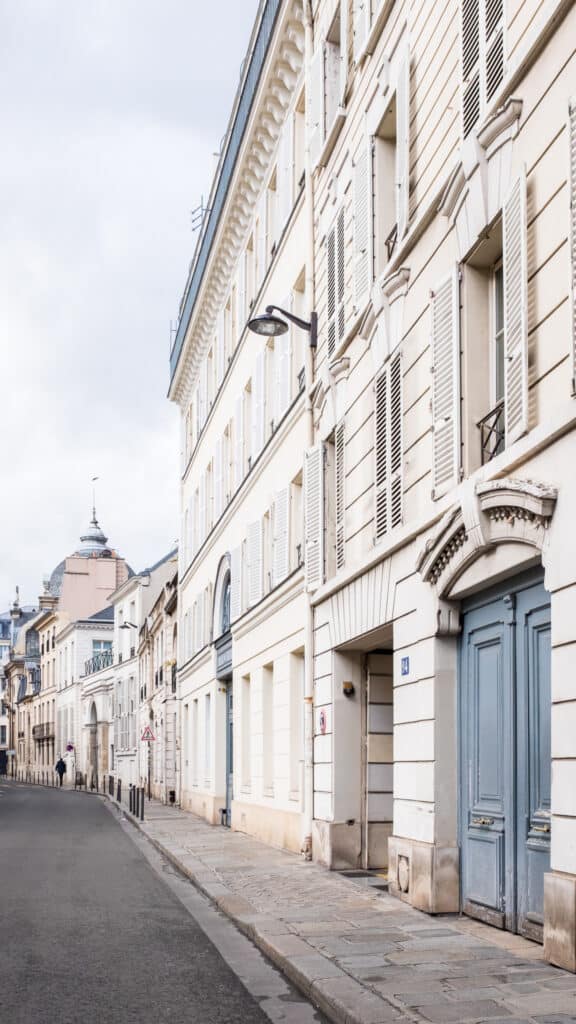 Skirts and Dresses
I love skirts and dress weather. Paris gives you the chance to dress up a bit with flats and a scarf. Have fun with this and enjoy your vacation. The French aren't typically dressed in leggings and sweatshirts. Leave those at home and pack these instead. For some inspiration for some of my current favorites. See below. This A-line skirt is already a reader's favorite.

Layers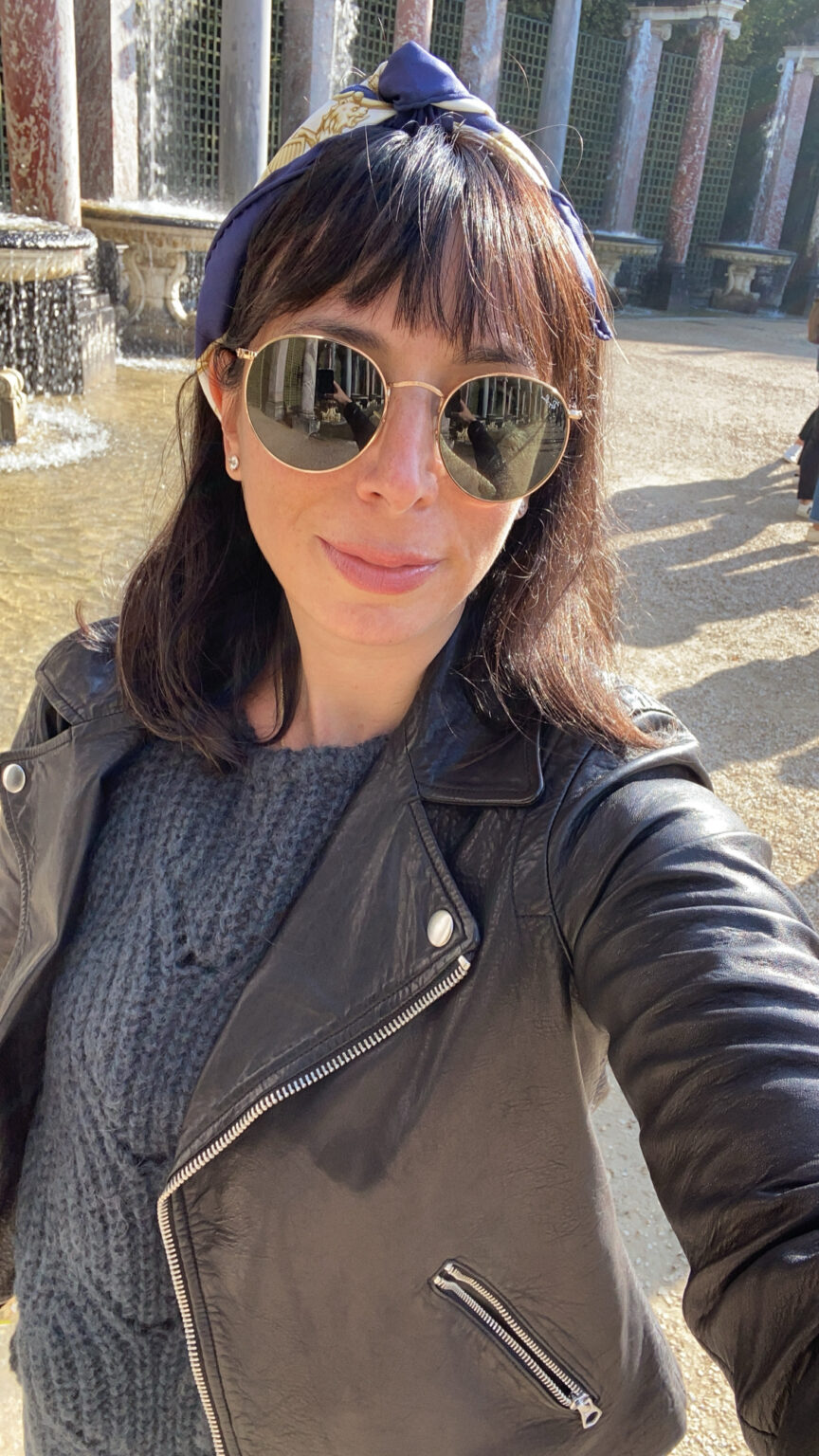 The weather in spring will surprise you. I highly recommend packing layers. A camisole, sweater, scarf, and light jacket should do the trick. There will be cold days depending on the month and you will want warm closed-toed shoes. The Gaspard from Sézane is one of my favorite layering pieces. Even in the spring months when it is warm you can throw it over a tank or dress.
Shirts
A button-down shirt and blouse are my go-to shirts that work with pants and skirts. Throw on a leather jacket or trench coat on top to complete the look.

Pants
Jeans are perfect and completely acceptable dressed up. Leave your running sneakers at home or save them for the gym.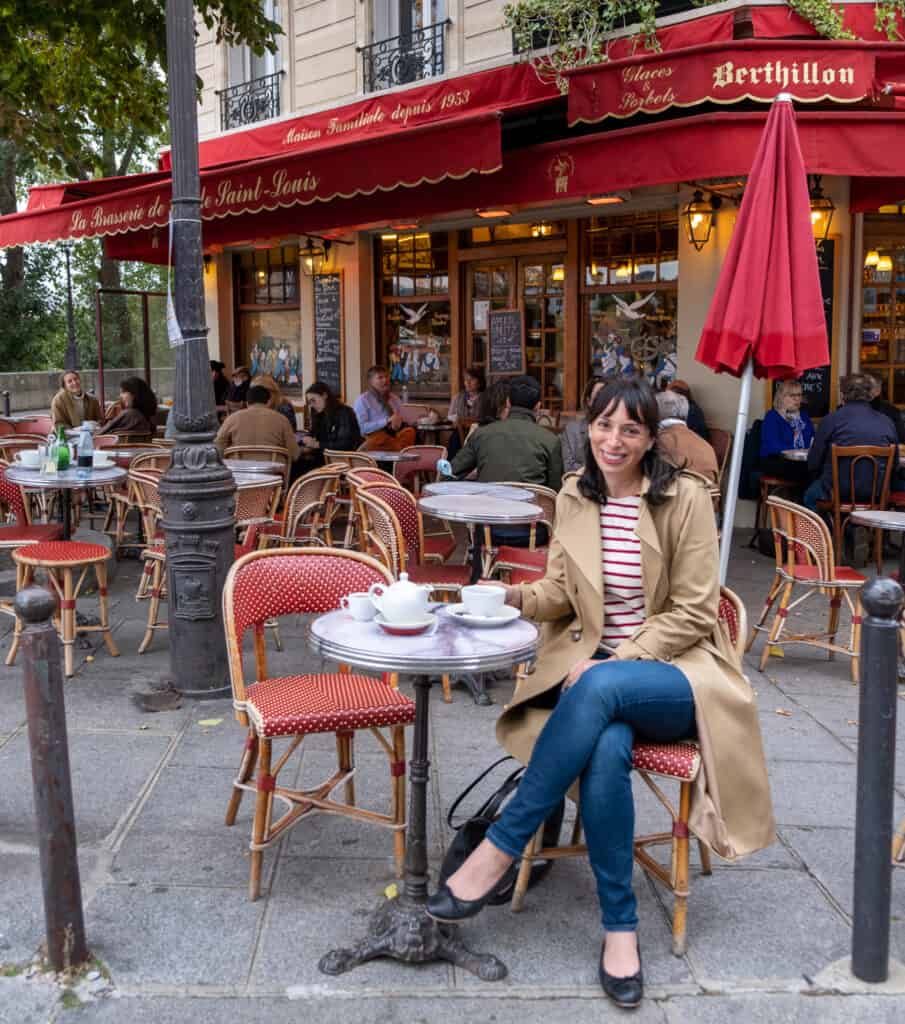 Accessories
An umbrella is very important when visiting Paris in the spring. Also, good comfortable walking shoes. You want sunscreen, sunglasses, and a hat depending on how sunny it is. Make sure to pack a top zip bag for walking around Paris. You always want to keep your belongings secure.


In terms of safety, I recommend you brush up on these tips. I keep a small wallet on me with one credit card and an ID and the rest is in the apartment or the hotel safe. In case one gets lost, you always have a backup to get through the rest of the trip.
Packing List for Paris in the Spring
Download the Packing List Here
*This post includes affiliate links. I make a small commission from items purchased from my links. Merci.