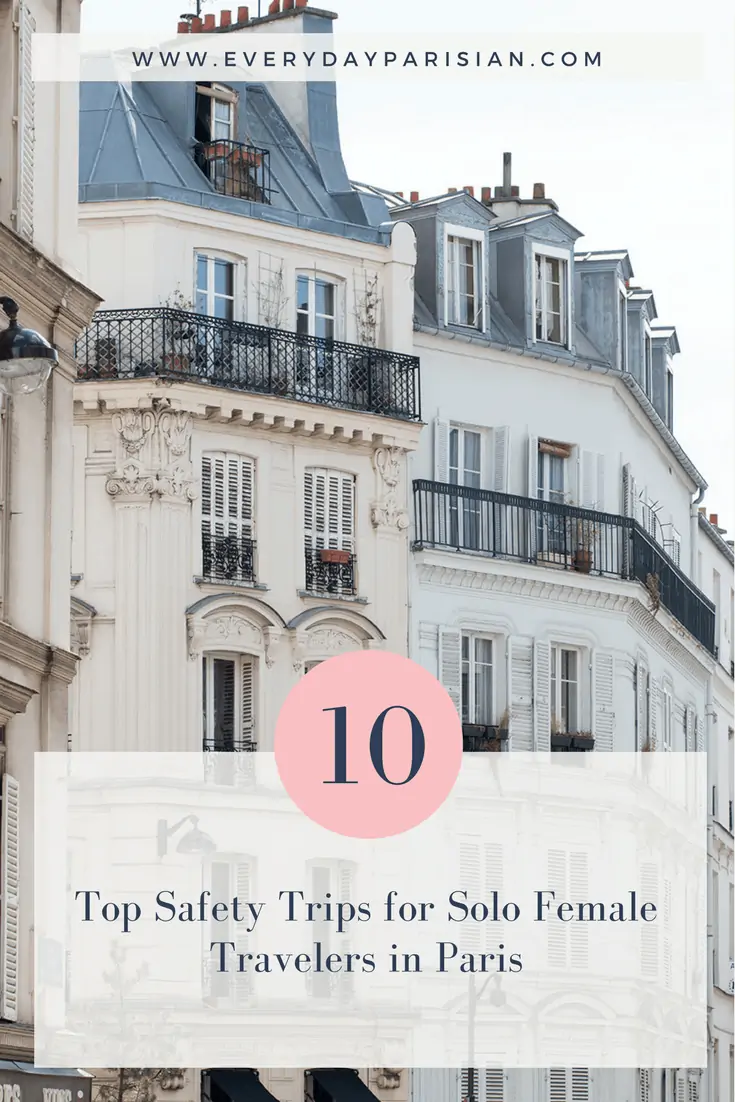 Solo Travel Paris Safety Tips
Solo travel is one of the best things I have done to grow as a person. I love having the opportunity to discover a new city and culture. My first solo trip to Paris was in my late twenties and on a minimal budget. Safety is top of mind for me when traveling solo. It is always a good idea to check in with family or friends and let them know your itinerary before you travel so someone knows your location, including your hotel and flight information. Overall, I feel Paris is safe, and I travel to the city multiple times yearly. Like any major big city, you must keep your eyes and ears open and be aware of your surroundings, especially for solo travelers.
This post was written when I first started the blog and is now updated with many trips under my belt with solo female travelers in mind to help you have the best trip. I wanted to give a few tips that I would give to my best girlfriends and family to stay safe and have a fantastic trip in the city of light.
Be Aware of Your Surroundings
Being aware of your surroundings is a good idea when traveling outside your comfort zone. Limit your alcohol intake. France is the perfect place to enhance your knowledge of wine and enjoy a glass of wine or two with a meal or on a Parisian terrace. Keep in mind your tolerance and know your limits. I know the wine is good and less expensive than in the US, but it lowers your inhibitions. You can drop/lose your cell phone and keys or your wallet.
Apartment Rental Safety Tips for Paris
If you rent an apartment, there will be a keypad upon entering the building with a passcode. Please remember this passcode as quickly as possible. Do not pull out your keys alone or in groups until you are safely inside! Once you get inside, push the door securely behind you. You don't want anyone to move the door and enter without access. In Paris, the entries in the old buildings close slowly and sometimes don't latch immediately. Without being aware of your surroundings, this would be the perfect opportunity for someone to enter behind you.
Is Paris Safe for Female Travelers?
Beware of the pickpockets, which are most common at the major tourist attractions in the city. Keep your eyes open and be aware of your surroundings. You may be approached to sign a paper, and they ask if you speak English. Please be polite and move away as quickly as possible. It's a scam, and they may try to distract you or the people you are with to steal your belongings. The scam may also happen when you are dining at a restaurant. If your cell phone is on the table, they will place the clipboard or paper on top of it, and when you ask them to leave, they will take your phone simultaneously. One of the best ways to keep your belongings safe includes your cell phone and wallet close to you or in your zipped bag—a bag like this one by Cuyana. I have taken this around the world and LOVE it.
Pickpockets can also happen on the train, in the local market, or busy areas with tight spaces. It is easy for someone to brush up against you and grab a wallet or phone out of a pocket that isn't secure.
Paris Hotel Safety Tips
Use your hotel room safe to store your passport, credit card, computer, and valuables. This one is debatable, and I know friends who don't use the hotel safe. It is best to put your valuables away safely somewhere and not leave anything you would miss, including your passport and electronics. When I am at a hotel for a short time, I ask the maid staff not to enter by keeping up the do not disturb sign on the door. For additional towels or anything else, you can always call the front desk and have it delivered when you are in the room.
Paris Metro Safety Tips
Public transportation is a great way to get around the city, especially if traveling solo or as a couple. It is more challenging in larger groups to stay together as the metro and bus can be crowded during peak times. Do not purchase tickets from anyone other than an authorized ticket vendor or machine. Do not smile or make eye contact with men on the metro when riding the metro. If you smile, they will take it as an invitation. I have been followed off enough times to know this is not a good move. Read a book, look out the window, and stay off your phone if possible. Keep your belongings zipped up in your bag. I always keep extra metro tickets in my wallet. When I pay for dinner, I grab one and stick it in my jean pocket, so I don't have to open my wallet in the metro.
Pro tip: Make sure you know your metro stop and route in advance, so you don't need to track your progress on your phone. Scrolling through social media or checking mail is a great distraction.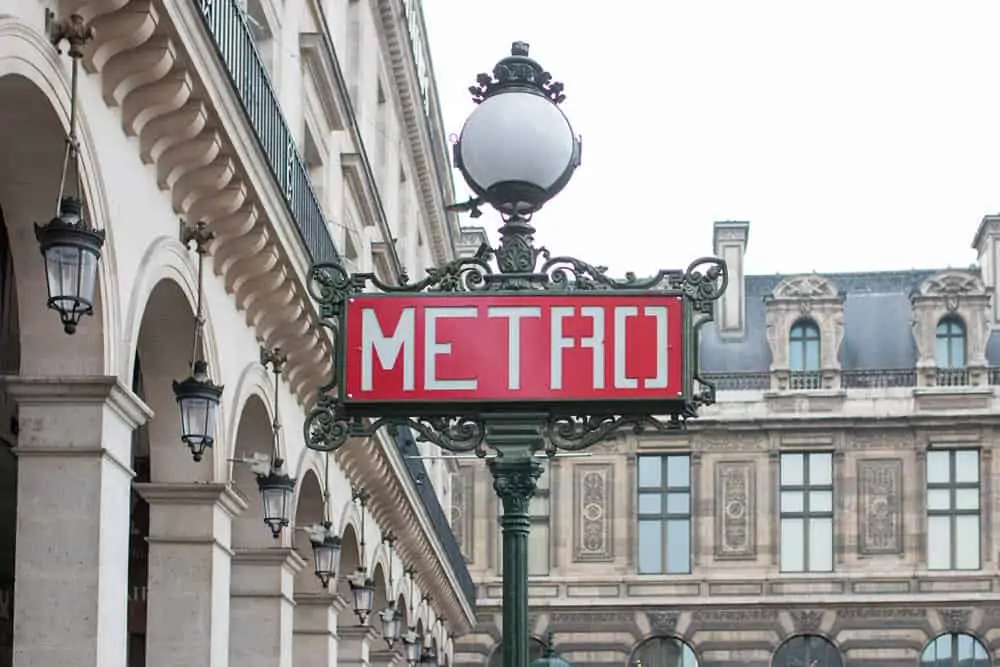 Paris Safety Tips for Solo Female Travelers
When traveling in Paris, I keep my belongings safe at the apartment or hotel. On a day out, I bring only what is necessary with me. Cash is still essential, so I carry some euros in a small wallet and one credit card. If for some reason, my purse is taken, I don't lose everything. I like these wallets from Cuyana, or any small wallet will do. They have one and two euro coins, so you might have much more change than you are used to.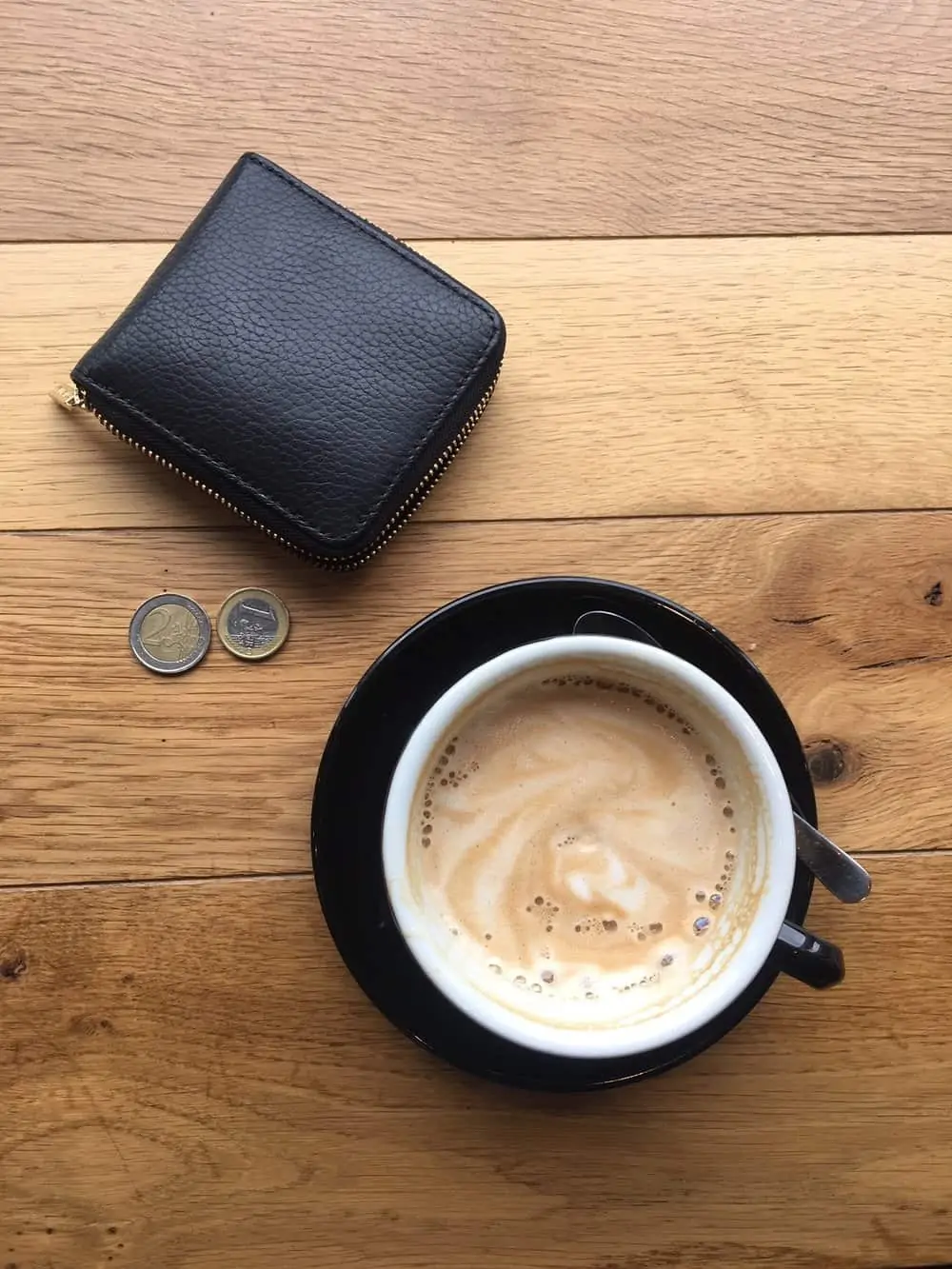 Safety Tips for Using the ATM in Paris
When visiting the ATM in Paris, beware of your surroundings and, if possible, bring a friend to watch while you do your transaction. You can enter an ATM in a more secure bank if you are alone. There will be security guards at the entrance during business hours. You can use the ATM here for the safest transaction. I highly recommend doing this during the daytime when it is light out. Keep most of your cash safe at your hotel or apartment. Money is great for the markets, bakeries, and tipping, but you don't need much to get around Paris. Credit cards are taken at most places, and many Paris restaurants, shops, and coffee shops accept tap-to-pay with a card or Apple pay.
The Best Bags for Traveling Around Paris
Travel with a bag that has a zip. I chose this top zipper bag from Cuyana that I love, and it fits everything when I travel. I also have used a Longchamp, and it works well too. You always want to keep your bag zipped and close to you. I will put the zipper closest to my underarm to keep an eye on it facing out at all times. It seems simple, but it works!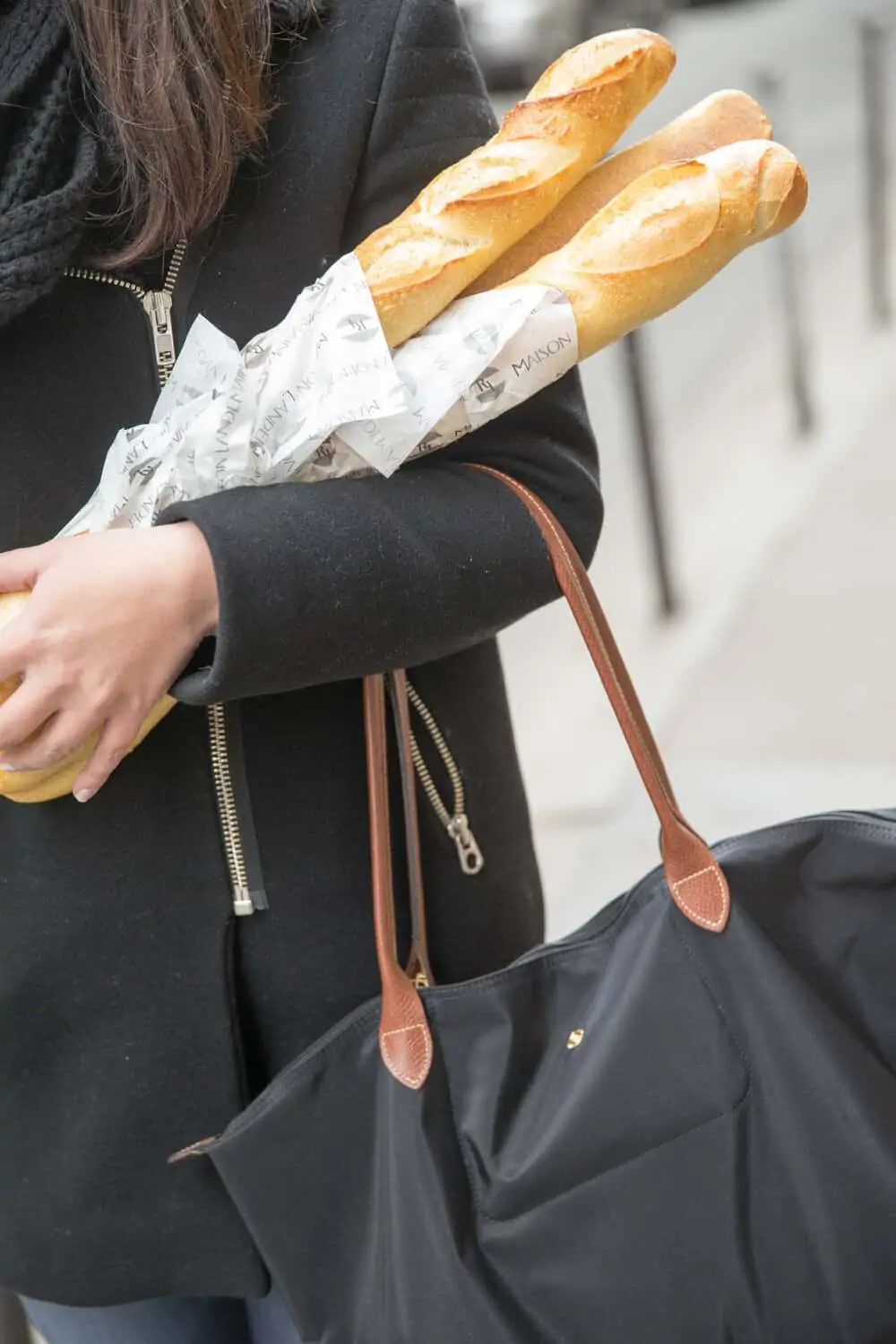 Metro and Train Safety Tips for Paris
When riding the RER/Train from the airport, keep an eye on your luggage and keep it with you. You are sleep deprived, and it makes you a little groggy. I have seen things taken quickly when people aren't paying attention. You wouldn't want to start your trip off on the wrong note. Keep belongings safe and secure away. This means keeping your phone away when riding the train. Do not put valuables in your back pocket or coat pocket; it is easy to steal your phone from your hands or bag if you are unaware of your surroundings.
Taking A Taxi or Uber in Paris
When in doubt, grab an Uber or Taxi home. My dad always told me to be smart when making my way home. A 10 euro Uber/Taxi ride is peace of mind to getting home safely at night. I prefer to take an Uber home since I can share my location with a loved one. My husband and I have gotten into the habit of sharing our rides when traveling. If you don't feel comfortable walking back to your apartment or hotel alone, stay at the restaurant or bar with someone and call a ride home. I carry all my camera equipment with me during the day, and if I end the night having drinks on a terrace or past dark and it is late, I will always call for a ride home.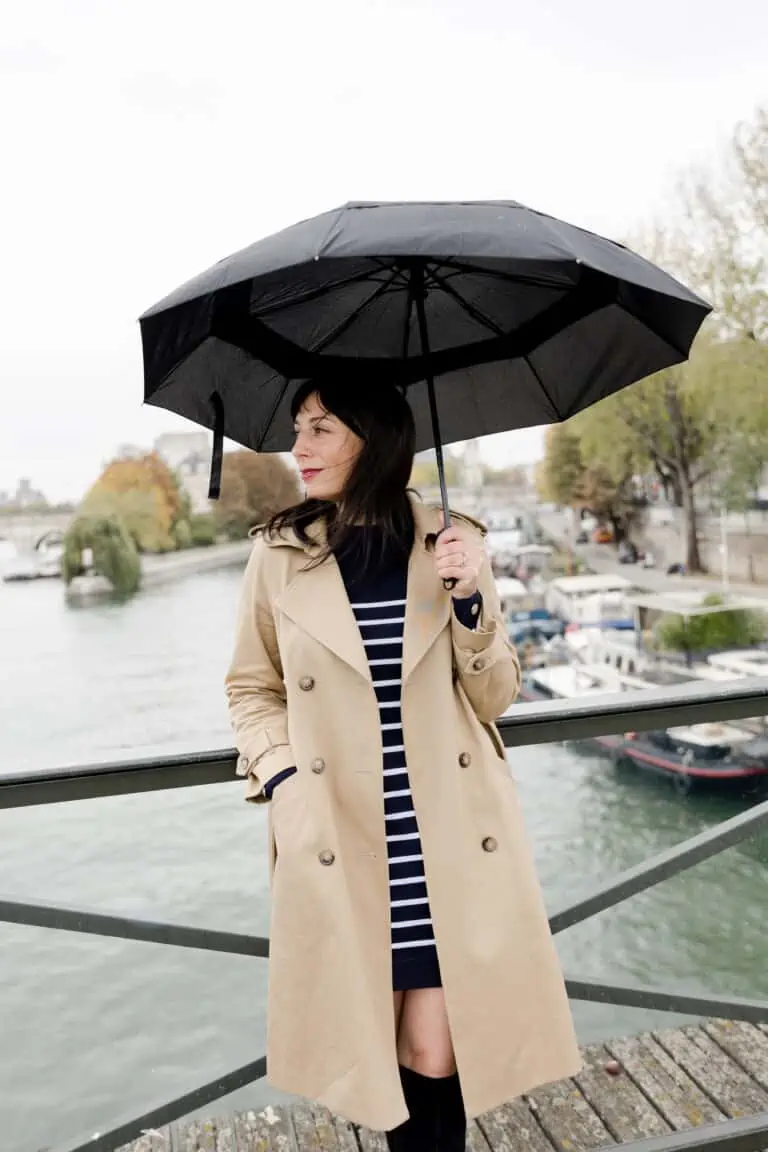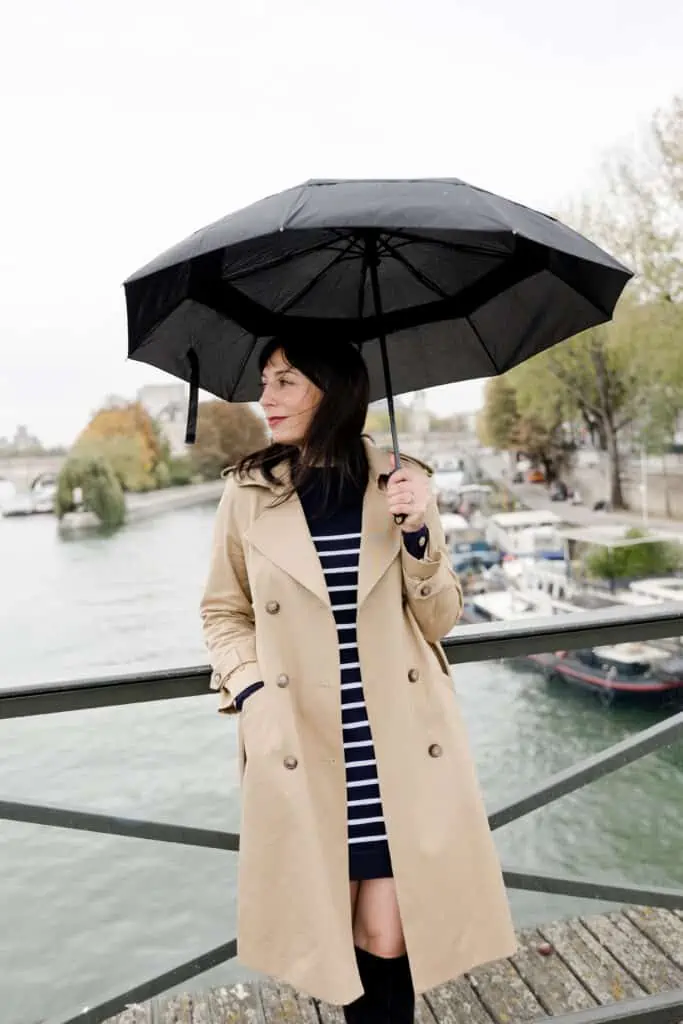 More Safety Tips for Solo Paris Travel
Less is more when it comes to jewelry and valuables. Keep the more expensive jewelry and bags at home if traveling solo. I prefer to be more discreet and keep unwanted attention away from me.
Make a copy of your passport and other valuable documents. Share a copy with family members or friends before you travel, and keep a copy in your email. If your passport is lost or stolen, you will have a paper copy handy.
Avoid Certain Areas or, if traveling, is cautious of these tourist areas, including Gare du Nord and popular protest areas such as République. I am often asked about Paris's safety, especially during protests. Avoid these areas, which are relatively easy to do unless you have an apartment or hotel. Gare du Nord is the train station where the RER B arrives and departs if you take the train to the airport.
Choose your accommodation Locations Wisely.
The city's center has various hotels and Airbnb with different price points. Metro stations are available throughout the city to take you to all the major tourist attractions quickly and efficiently. The city is laid out so that everything is within walking distance if you are in the city's heart. . Do your research ahead of time with the location on Google maps and where you are staying in the city along with reading reviews. If there are any red flags in terms of safety or location, skip them and try something different. Most importantly, trust your gut when it comes to safety.
Embrace the French culture and learn a few keywords to navigate the city and interact with the locals. A little goes a long way and opens the door to friendly and helpful locals.
Be Open to Meeting Other Solo Travelers
For a great place to meet new people in a safe environment, sign up for a walking tour or a cooking class. I love La Cuisine Paris, which has a variety of fun cooking classes and market and food tours of the city. You will meet like-minded travelers.
Solo Safety Tips for Paris
Paris is a very safe city. You have to be mindful and pay attention. I highly recommend traveling solo. In 2010 it changed my life, and I launched a business. Keep your belongings safe, and your mind opens to the world around you. Solo travel is one of the best experiences you can give yourself. You can meet new people and do what you want on your agenda.
P.S. For more travel tips, sign up for my newsletter here.
*This post includes affiliate links. I make a small commission off items purchased from my links at no cost to you.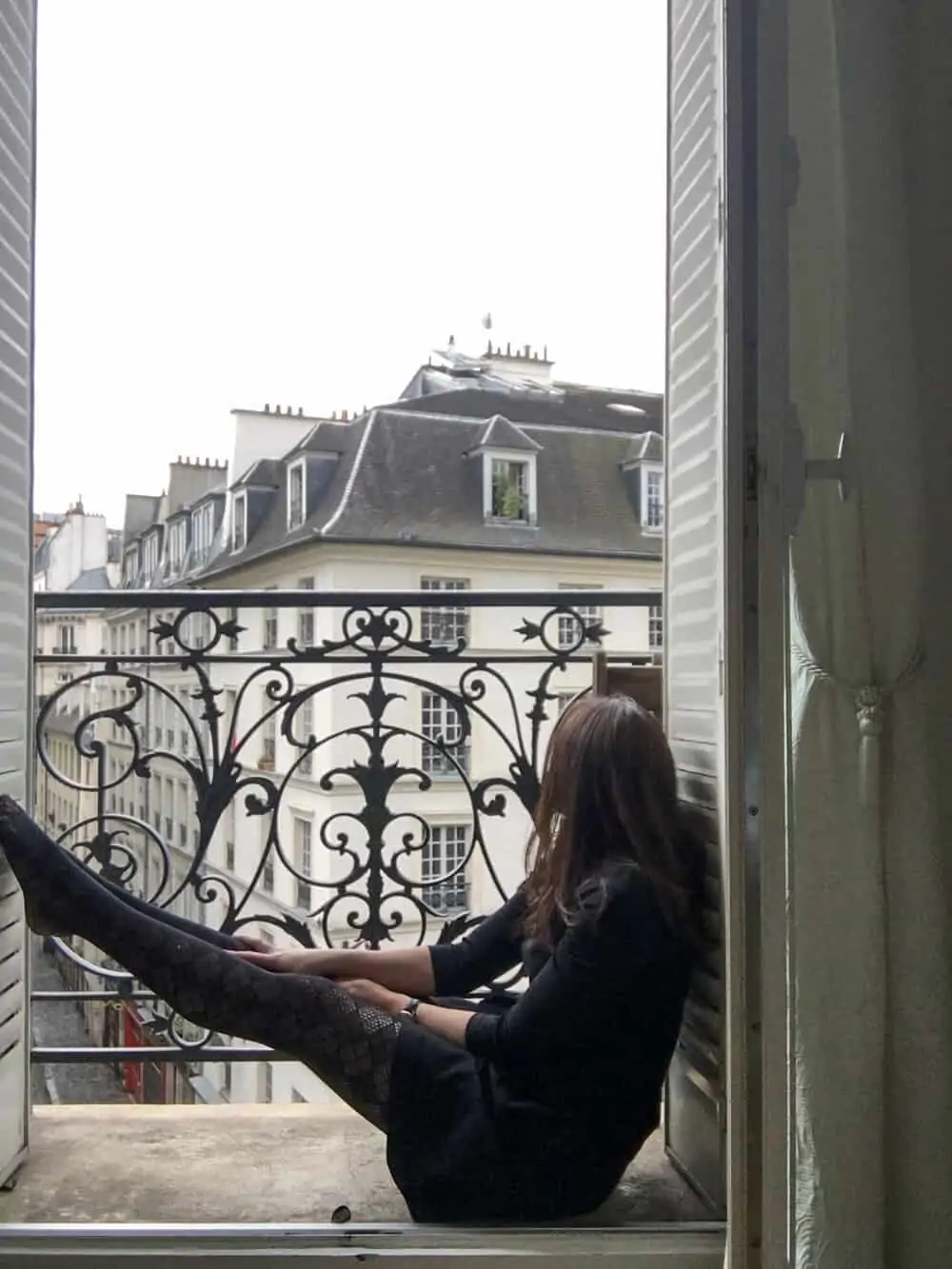 P.S. Don't miss 10 Budget Friendly Hotels in Paris and My First Timer Guide to Paris