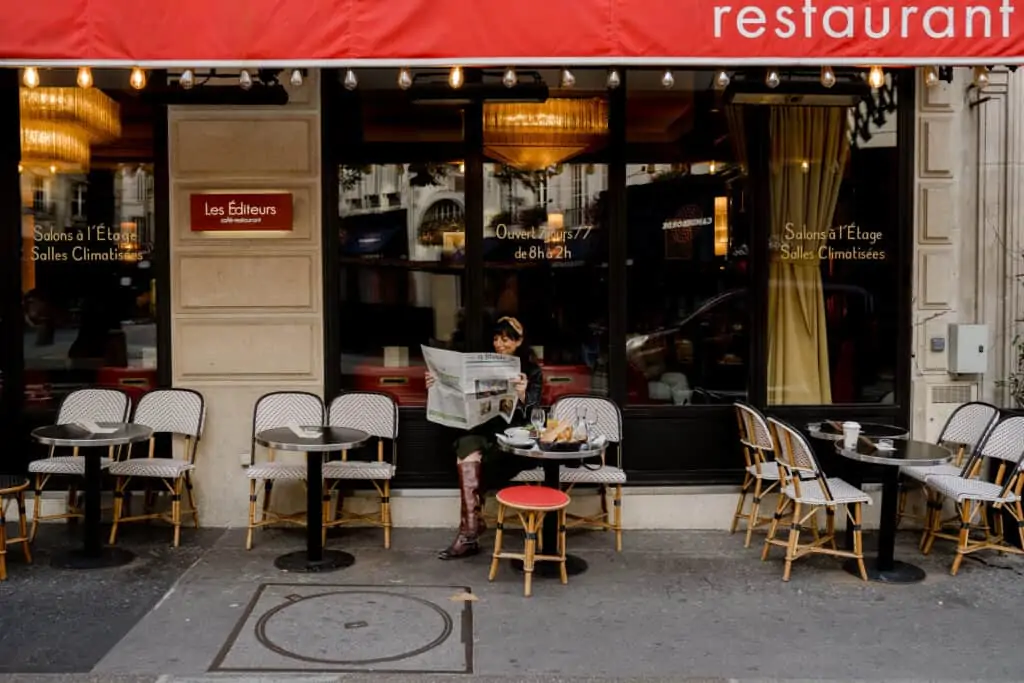 Packing for an international trip can be overwhelming especially if you haven't done it before or it has been a while. I hope you find my tips below helpful and relieve a little stress when it comes to packing for your Paris trip and this helps ensure you have a great time in my favorite city!
What to Pack for Paris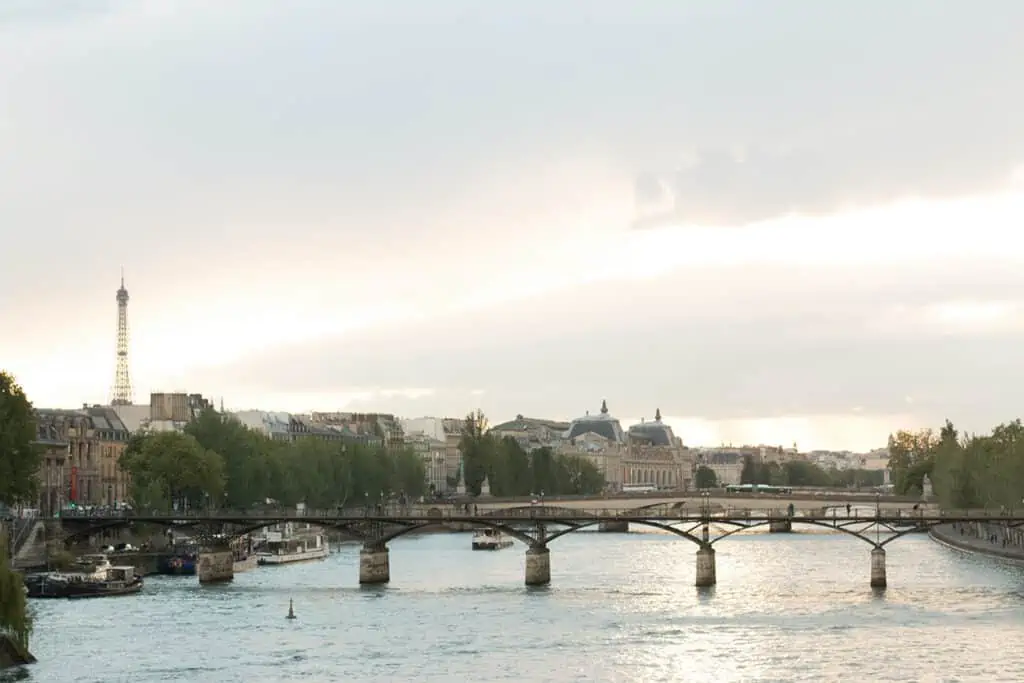 Paris is a bucket-list destination for travelers. It was on the top of my list when I was younger and I finally made it a reality just before my 21st birthday. I have been going back ever since and now consider myself an expert when it comes to the city, it truly is my second home.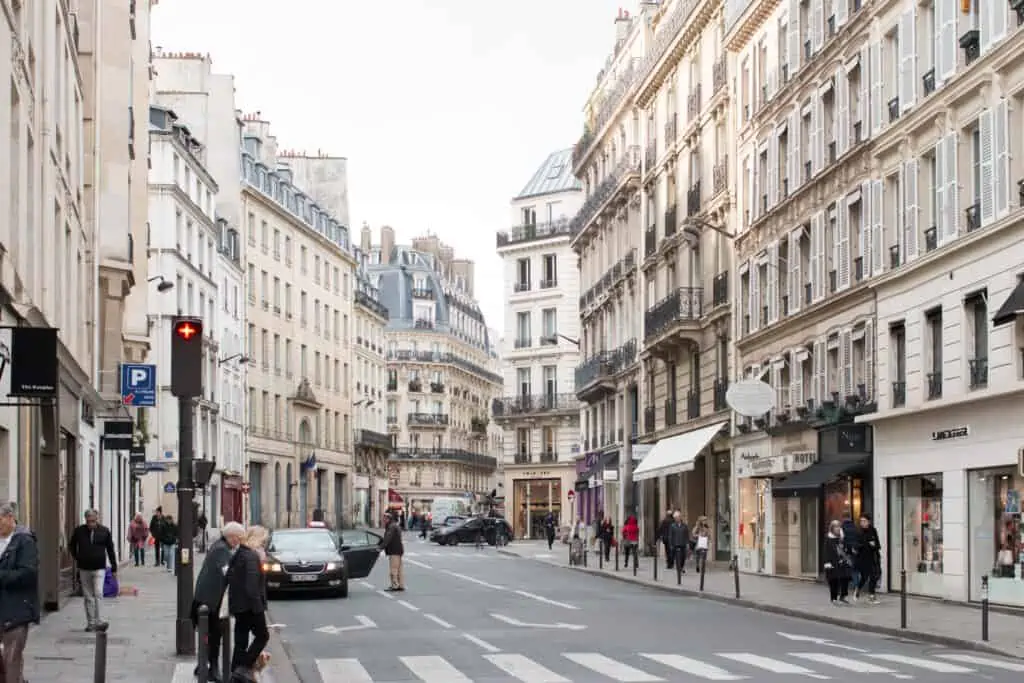 Paris Packing List
The city of Paris can be expensive. I would compare the prices to any major city like New York City. To help reduce any additional costs from traveling, it's essential to pack everything you need instead of having to pay any additional costs that may eat into your travel budget. I always forget to pack a scarf and have picked up many at Galleries Lafayette in a pinch.
If you find packing lists helpful, I created this Paris packing list PDF that can be downloaded and printed to help you prepare for your upcoming trip.
Paris is considered to be one of the fashion capitals of the world. If you want to fit in and not stand out as a tourist, you want to dress the part. I always take notes when in Paris on what the Parisian women are wearing. You can see this blog post about what fashion trends I spotted on my last trip.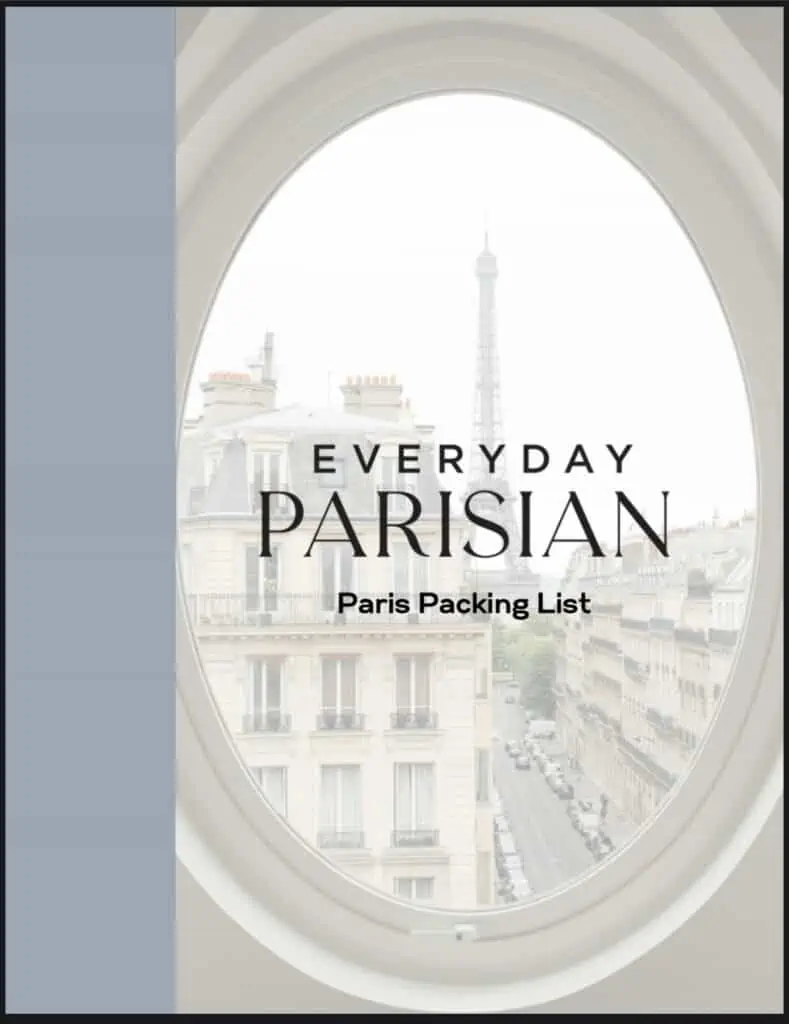 What to Pack for A Trip to Paris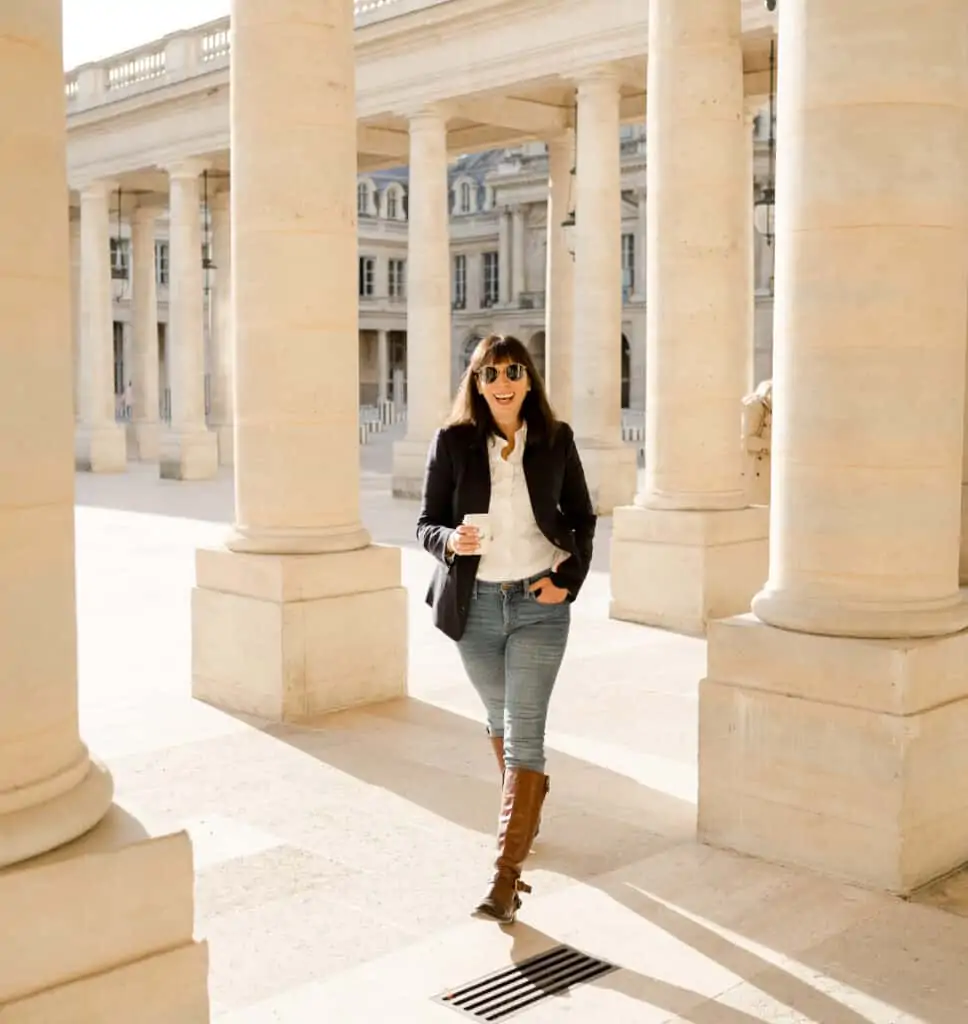 Parisian Capsule Wardrobe Essentials
Paris is considered to be one of the fashion capitals of the world. If you want to fit in and not stand out as a tourist, you want to dress the part. I always take notes when in Paris on what the Parisian women are wearing. This blog post is about the fashion trends I spotted on my last trip.
If you want helpful ideas on what to pack in a carry-on, I put together this capsule wardrobe post with essential items and neutral colors (vs bright colors) that can help you build a stylish wardrobe with different outfits without having to bring a giant suitcase. I typically pack in a carry-on bag. This is the easiest way to ensure you have all your belongings when you land and take the stress out of travel. There are so many bags being lost and travel headaches right now.
The streets of Paris are fairly flat unless you are walking up towards Montmartre. There are several ways to get around the city, I think walking is the best. You get to see so much of the city this way. When you compare how long it will take to get to your destination via metro/bus or walking, if it isn't too much of a difference and you have the time, I would walk.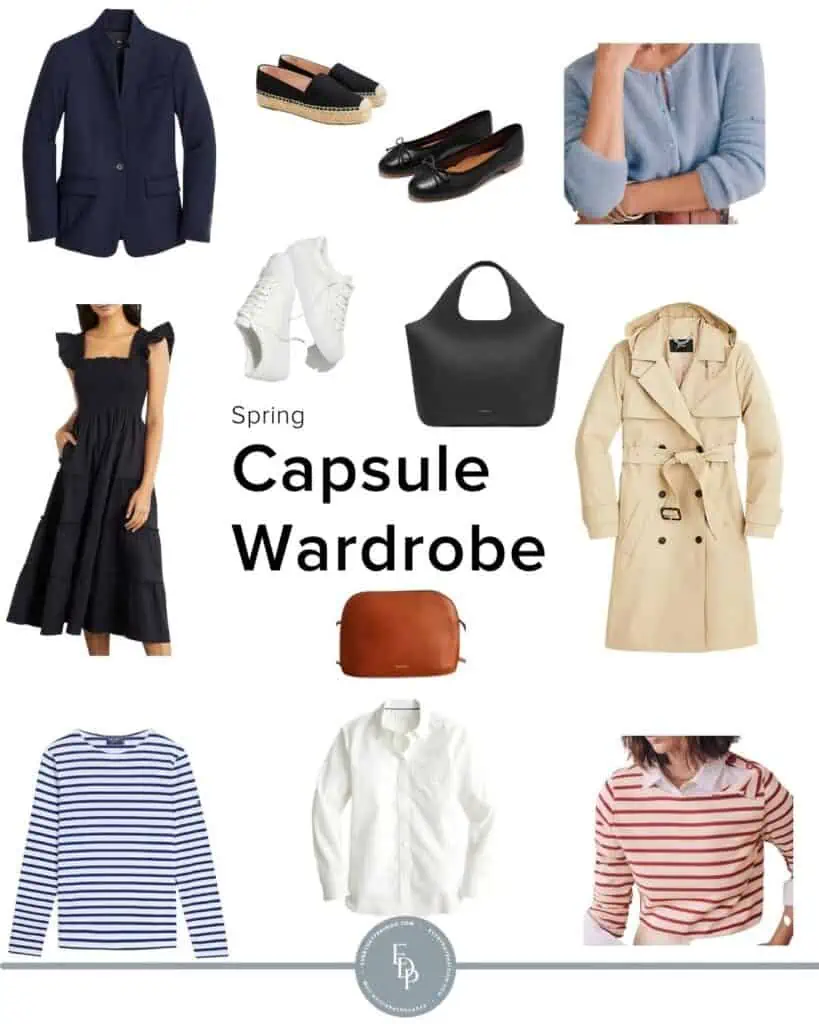 In terms of safety, I try to stay away from a travel backpack.
It's easy to get in and out of if it is on your back and not paying attention. I highly recommend a top zip tote for my day bag. I use this one from Cuyana. It holds my camera, a small travel wallet, a reusable water bottle, and a small umbrella inside. Having a portable charger for your cell phone is also a good idea.

Way before google maps, I learned about the city of Paris by walking and getting lost. I love the side streets, passageways, and hidden gems you can discover while seeing the city on foot. It's how I found all my best photos for The Print Shop.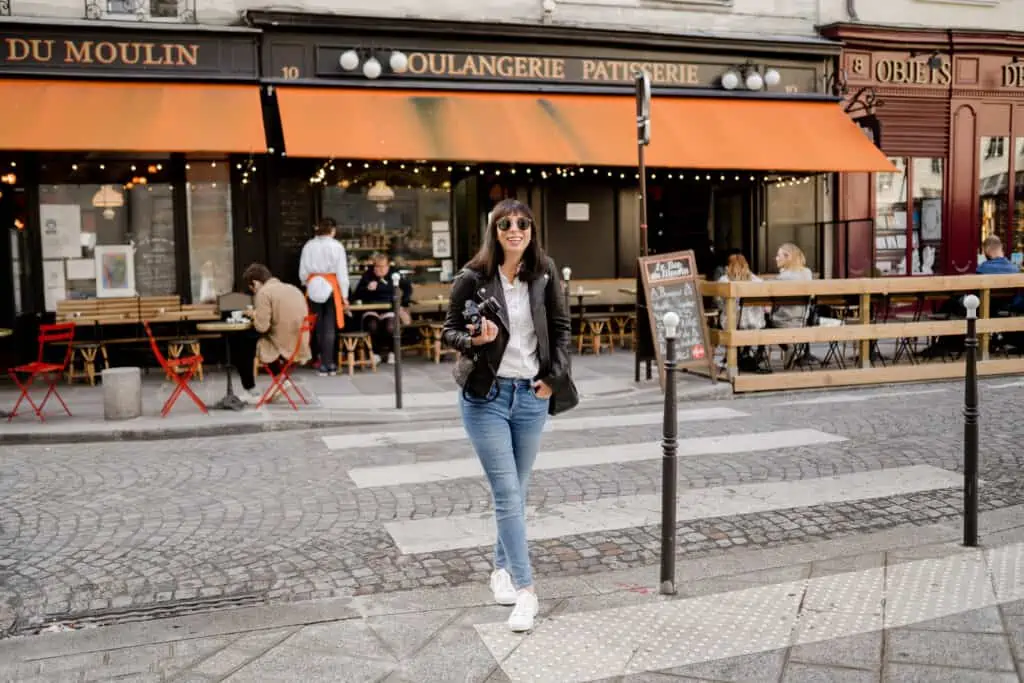 Walking Shoes for Paris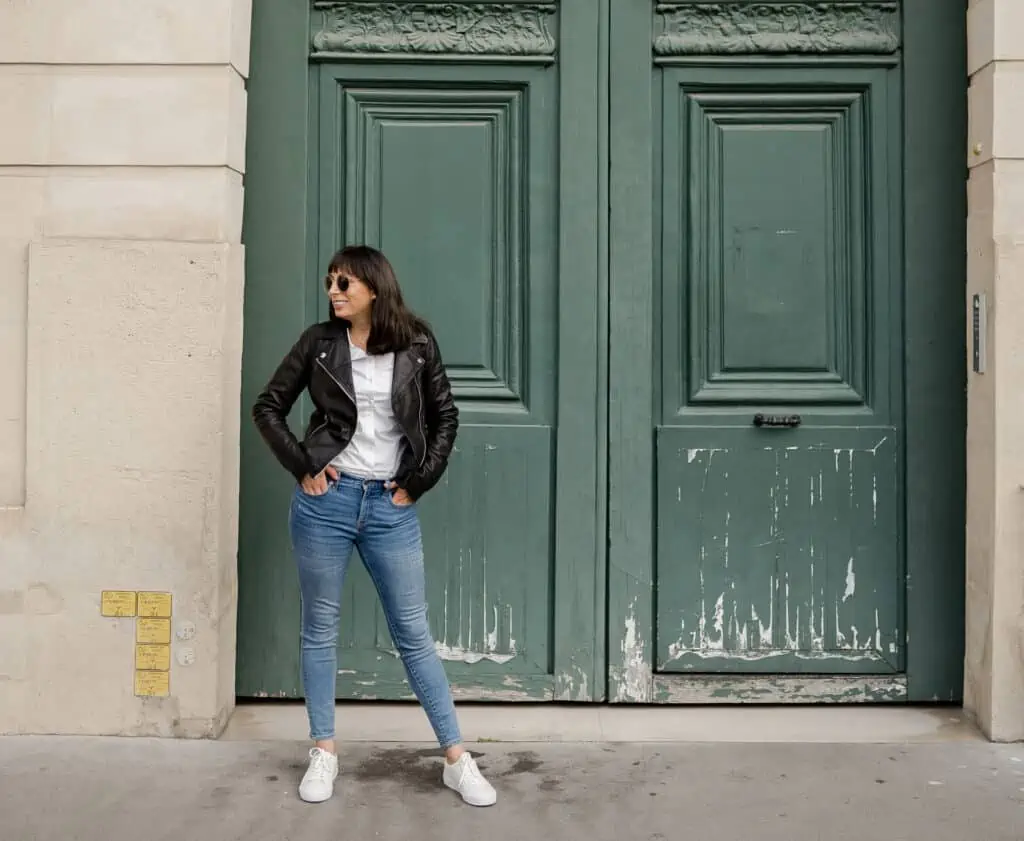 You are going to want at least one pair of shoes that are comfortable for walking around. I love these Madewell sneakers, which are under $100. I wear an 8.5. My feet swell a bit when I walk a lot, so it is always great to have some wiggle room. And I recommend adding this Moleskin to the back of your sneakers and any other shoes before bringing them to Paris.
This adds a little extra cushion at the back and reduces the chance of blisters. I also recently purchased these Vejas sneakers, which are part of Parisian fashion. Just make sure you break in both shoes before traveling. This is the best way to avoid any blisters.
French women won't wear high heels much around Paris unless it's for Fashion Week. Heels aren't the most practical when it comes to cobblestone streets. Stylish walking shoes, flats, and boots are the way to go depending on the season. For ballet flats, I love these from Margaux NYC.
Other favorites include these loafers from M.Gemi. Loafers are going to be a big trend this year. These are comfortable and great for walking around Paris. You can save $50 off your first pair with this referral code.
Coats to Pack for Paris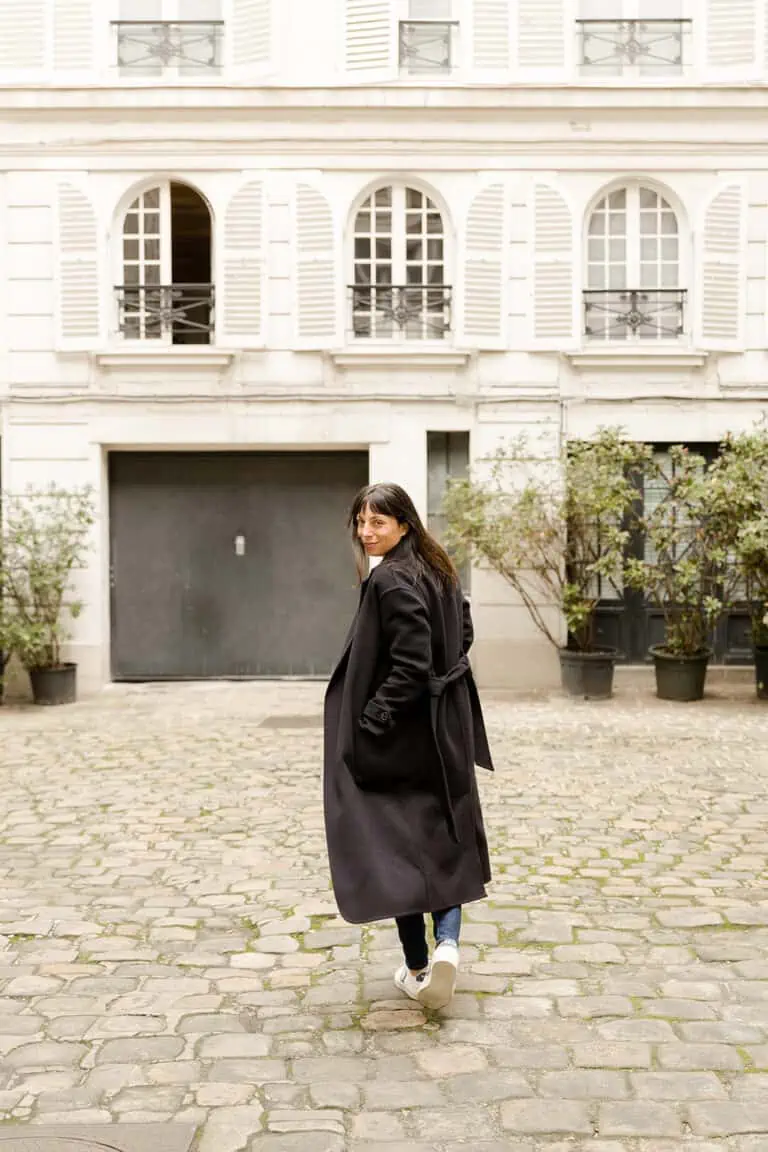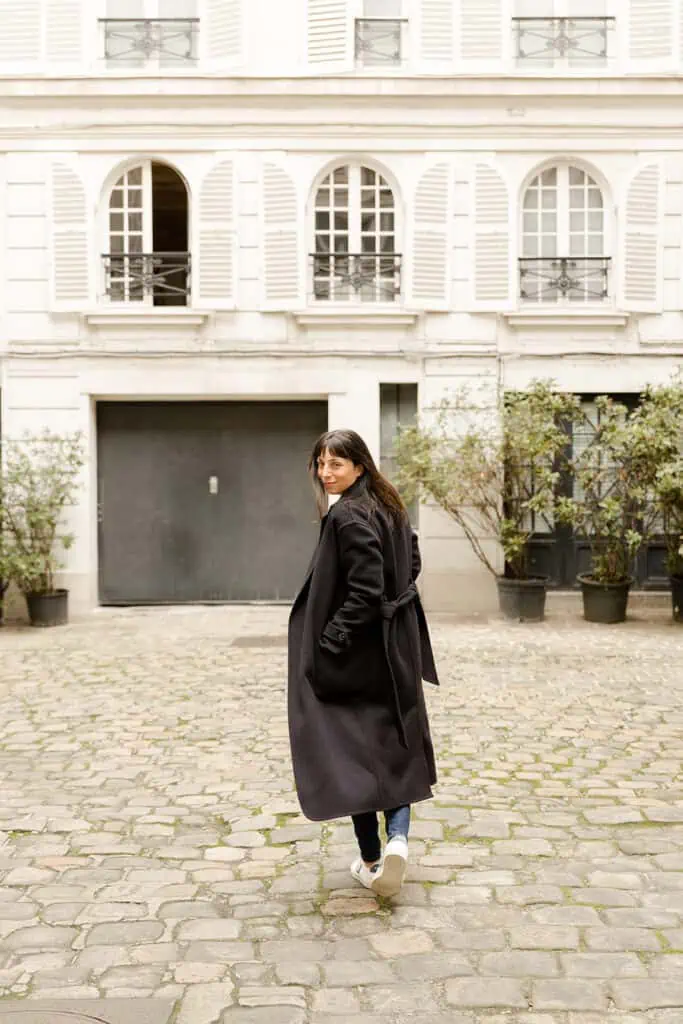 In the spring/fall, I recommend a good trench coat and leather jacket for transitional weather. Summer can be tricky; having at least one layer for rainy days or in case the temperatures drop at night is good. I love a denim jacket for this. A good wool jacket, hat, gloves, and scarf are essential for colder months. Winter can be damp and cold.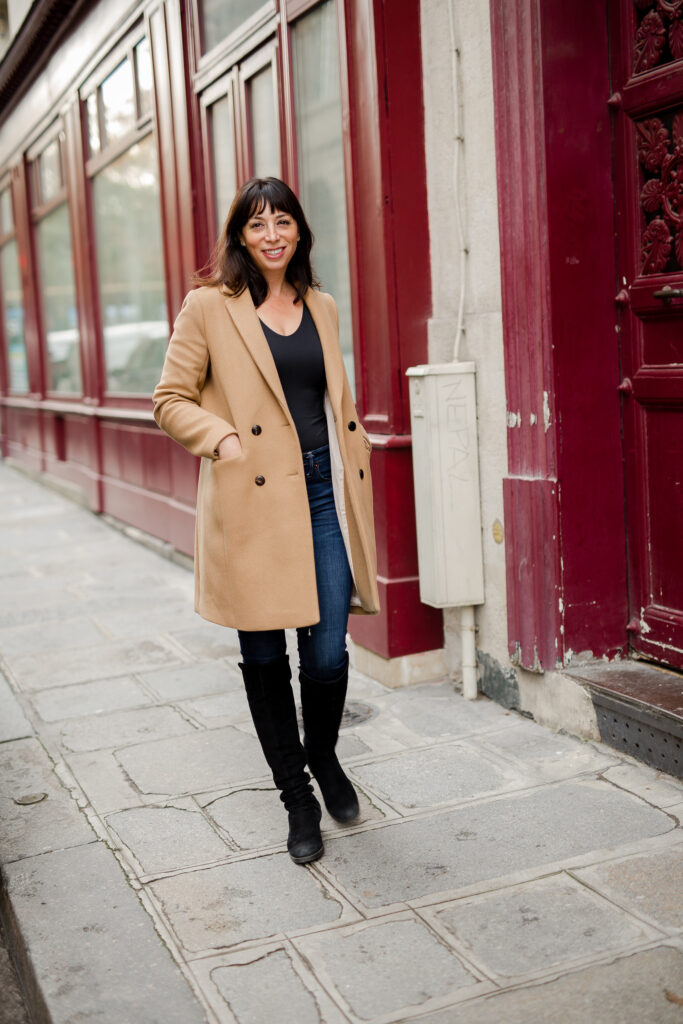 The weather forecast in Paris can be unpredictable. You will want to prepare for rain during any season. We were fortunate to have some fantastic weather in October. This is not always the case. Water-resistant shoes, a raincoat, and a travel umbrella are good. 
Packing List for Spring in Paris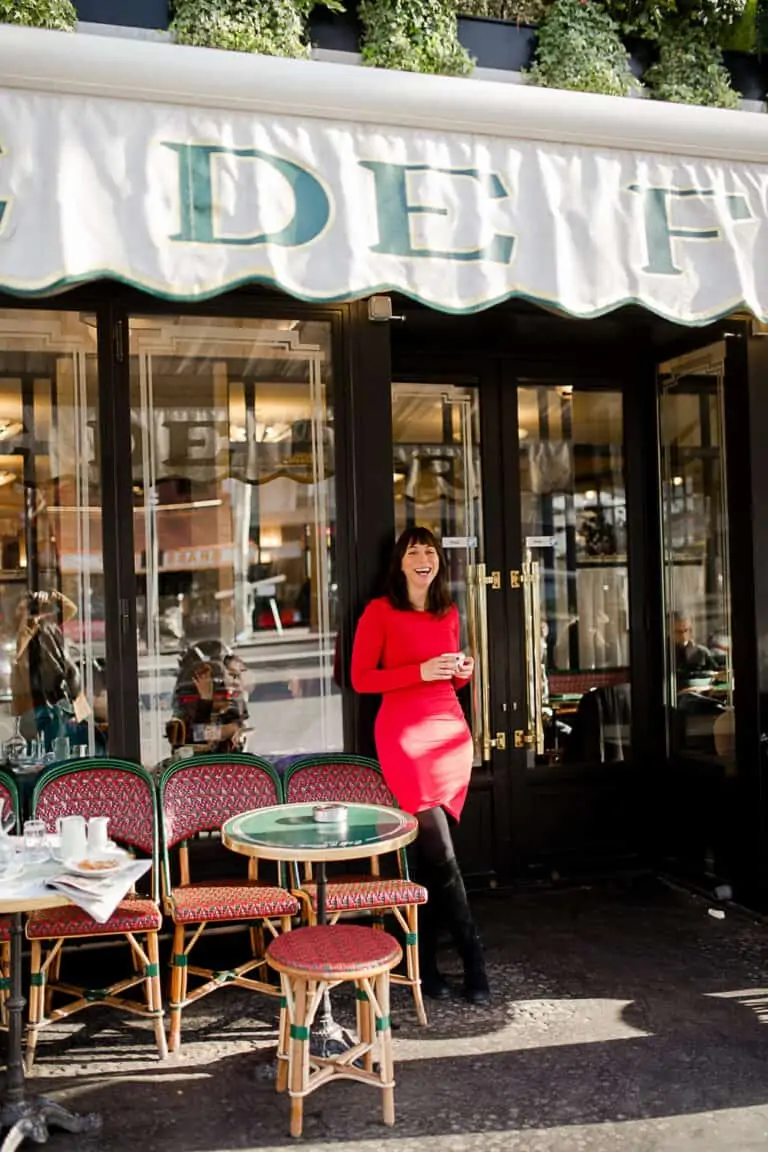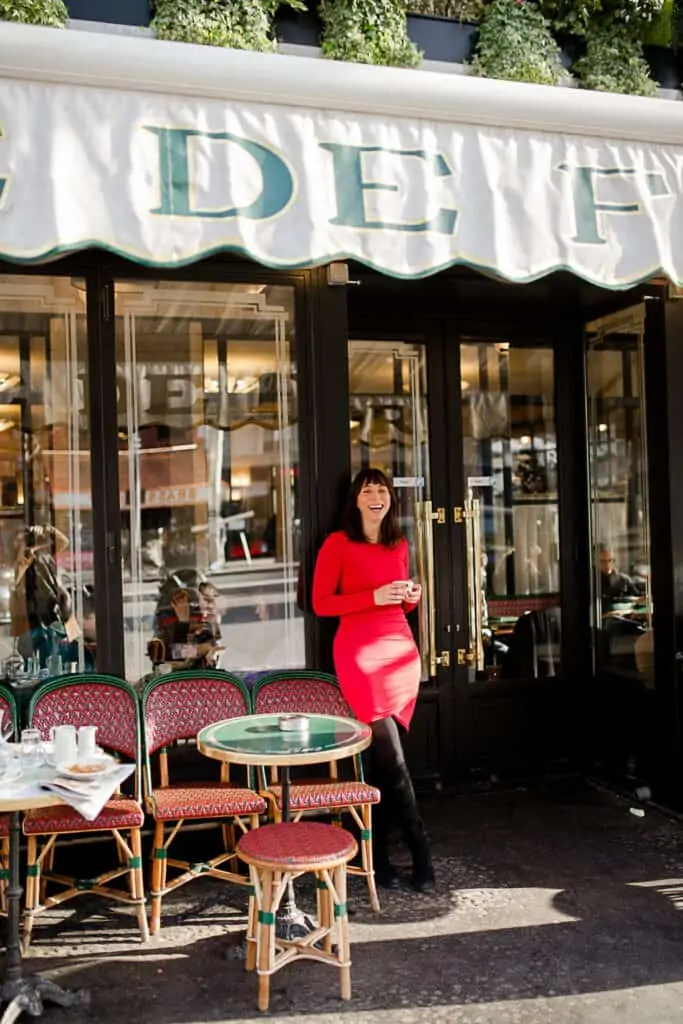 The weather in spring in Paris can vary from rainy and cold to warm weather and sunny. It's best to be prepared with layers, an umbrella, water-resistant shoes, and a coat. I highly recommend packing a leather jacket and a trench coat if possible. These great layering pieces keep you warm and dry in the spring. For a light sweater, I highly recommend this one from Sézane.
Some important things to note when traveling to Paris in different seasons. Packaging a little black dress for any time of the year is an excellent option. You never know when you might need it.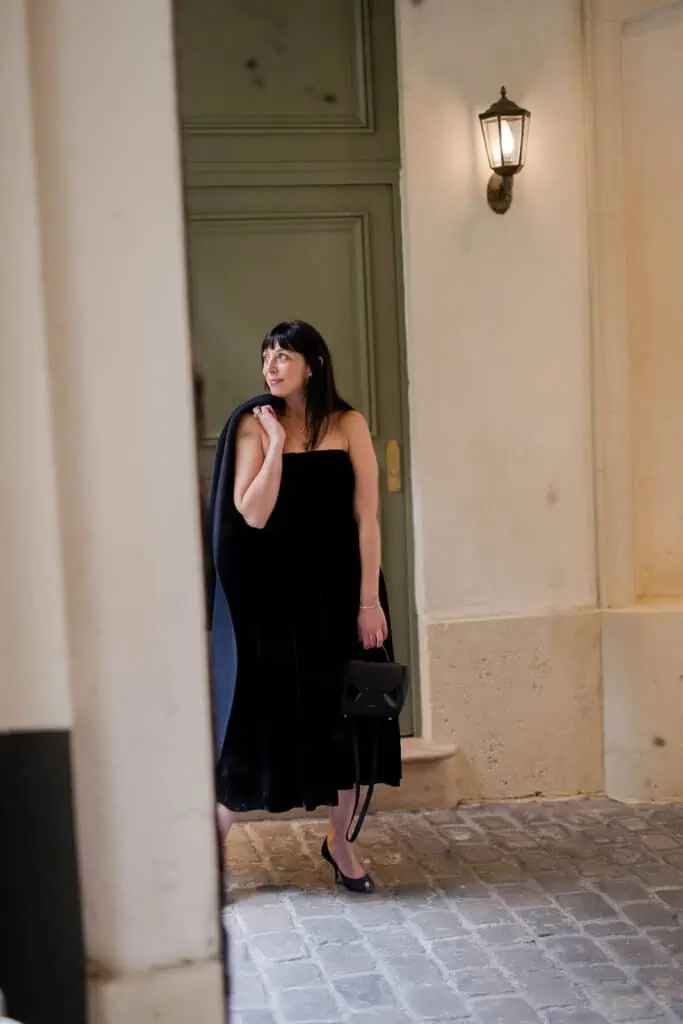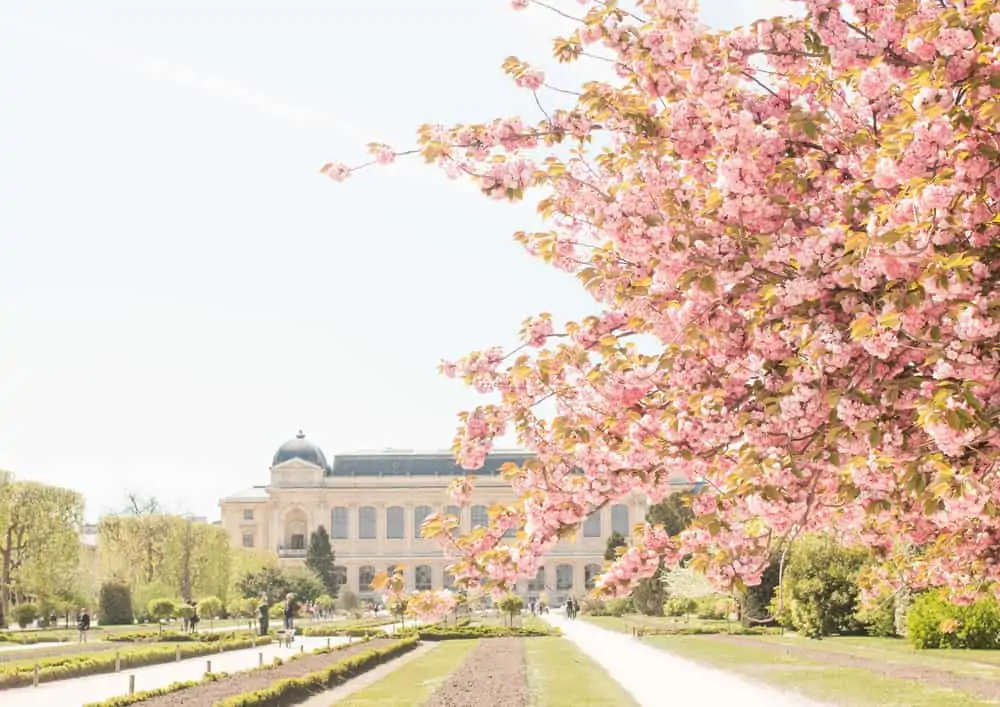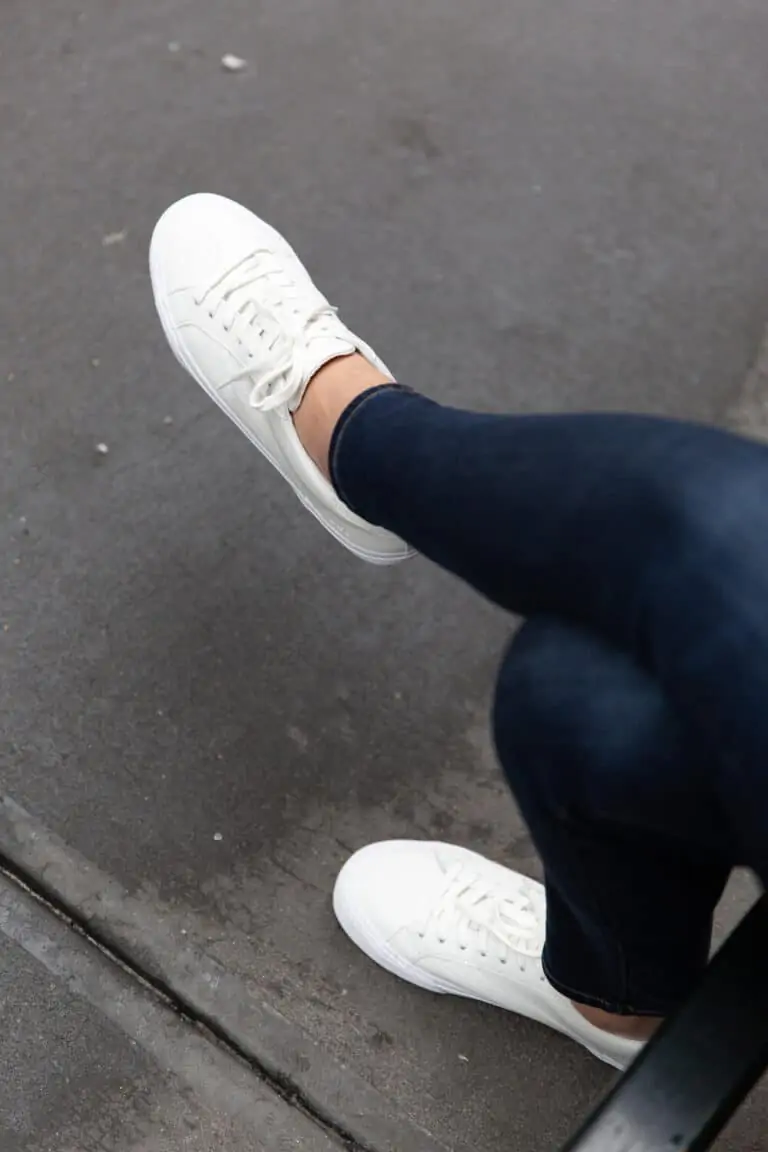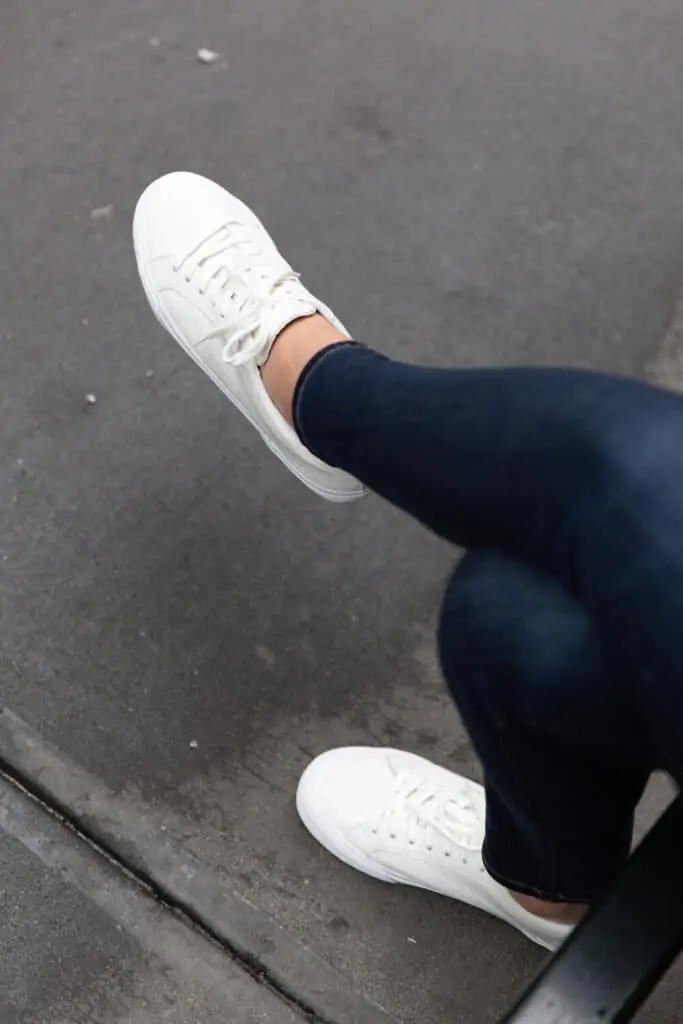 These Madewell walking sneakers are my favorite for the spring/fall.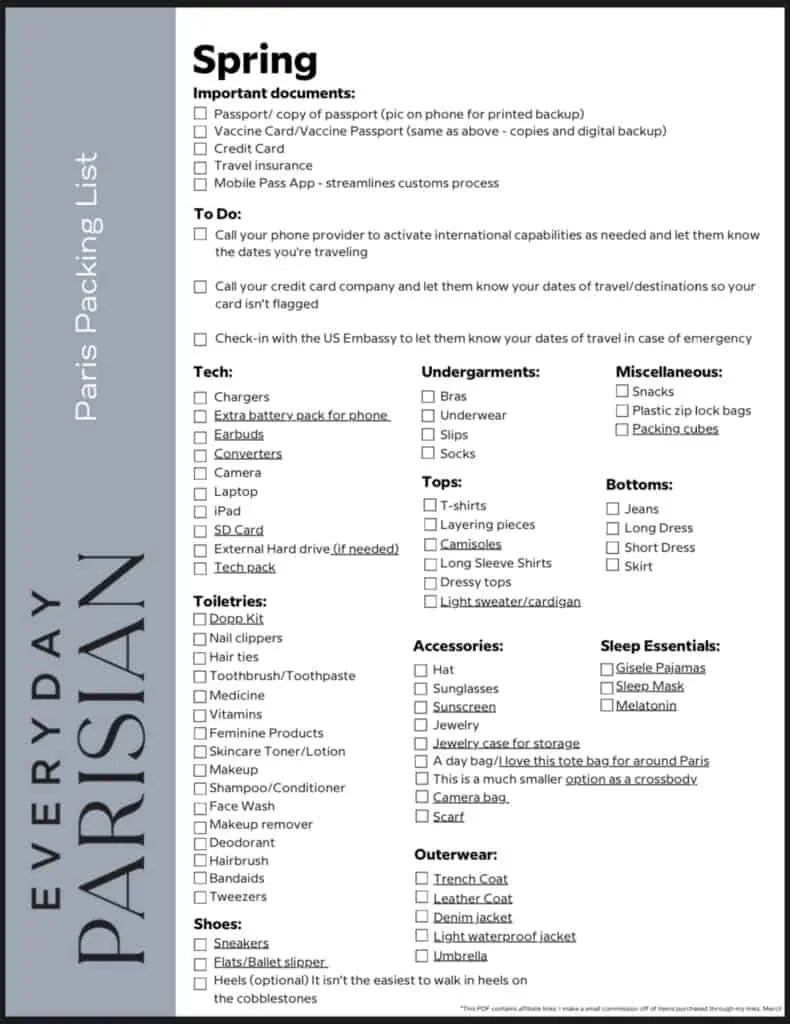 What to Pack for a Trip to Paris in the Summer
The weather in Paris in the summer months can be sweltering. Typically, Parisians leave the city in July/August and escape to the beach or South of France. August can be empty, which is usually when Americans want to travel to Paris due to vacation schedules. Many businesses and restaurants will close in August and reopen in September. I always mention that to friends as they book trips to Paris in the summer.
I visited Paris in July, and there was a heat wave. It was 10:00 pm, and the sun was still out, and it was a hot one. I was lucky to have air conditioning in my hotel room. Apartment rentals are not always that lucky. Make sure to take that into account when you are making summer bookings.
Pack light layers, linen, dresses, and skirts. Don't forget sunscreen and a jacket if it does turn cool in the evenings. I like to travel with a light coat and scarf as an extra layer, even in the summer, as the planes are always chilly. This is a great way to pack a layer by wearing it on the plane.

If you are curious about wearing short shorts in Paris, you can read this blog post and decide for yourself.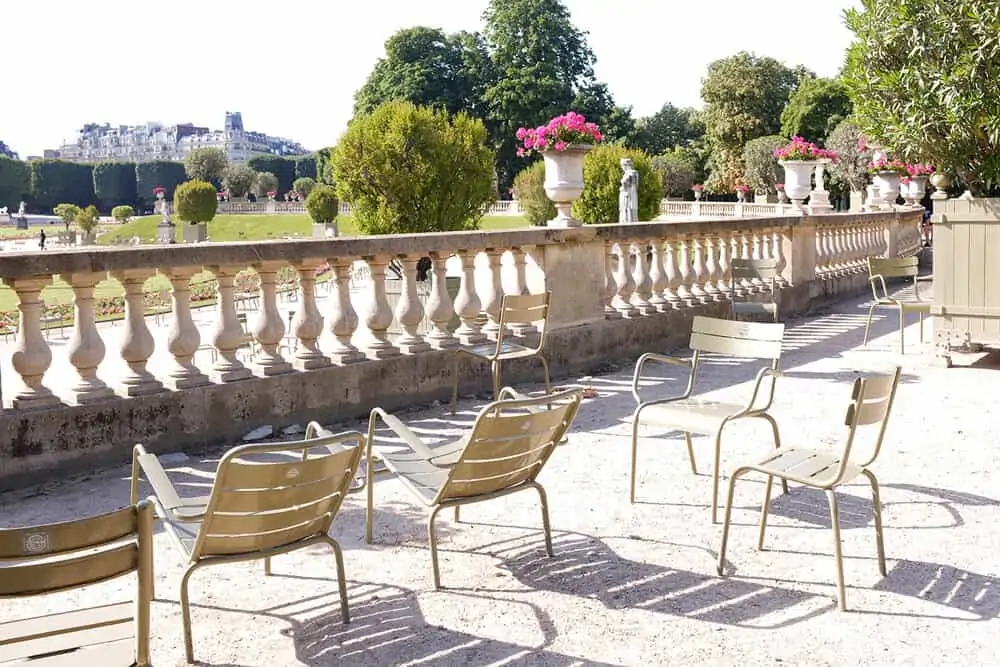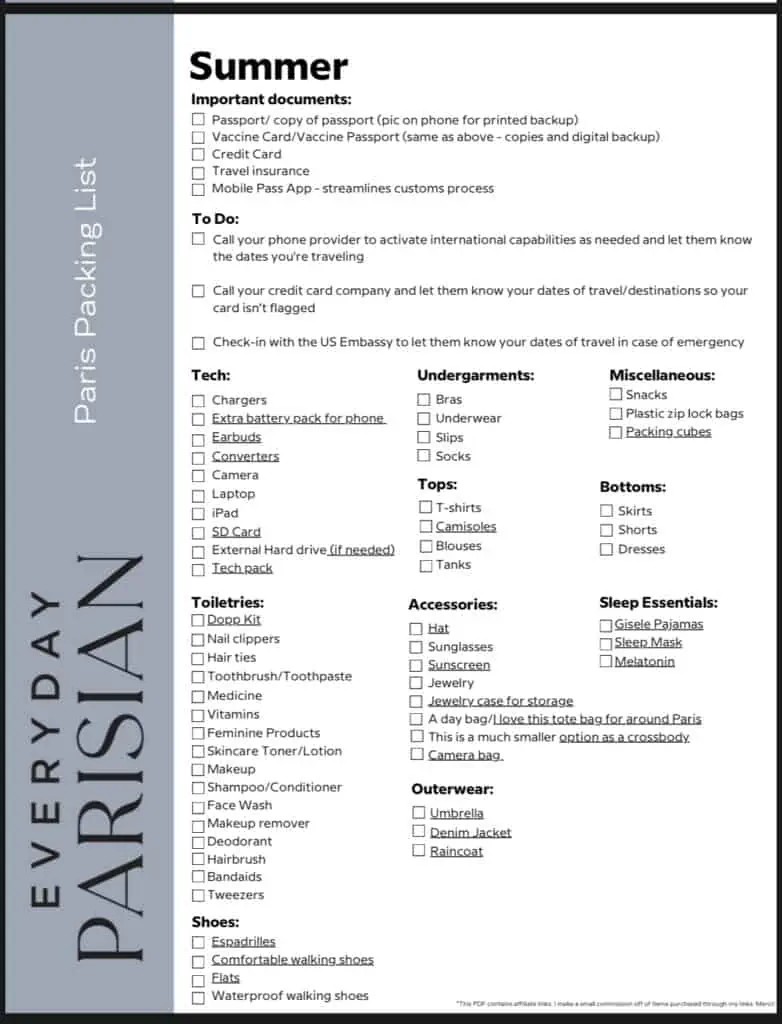 Packing List for Paris in the Fall
The fall is one of my favorite times to visit Paris. The weather can be warm and beautiful in October before transitioning to colder weather in late October and early November. I have had some fantastic weather weeks in the fall. You will still need to pack layers, and I highly recommend waterproof boots. Blondo is my favorite brand for comfortable waterproof boots. Blondo boots will have more styles in the fall. I anticipate they will restock a boot similar to this photo. For me, this was THE BEST selling item of 2022 for a good reason.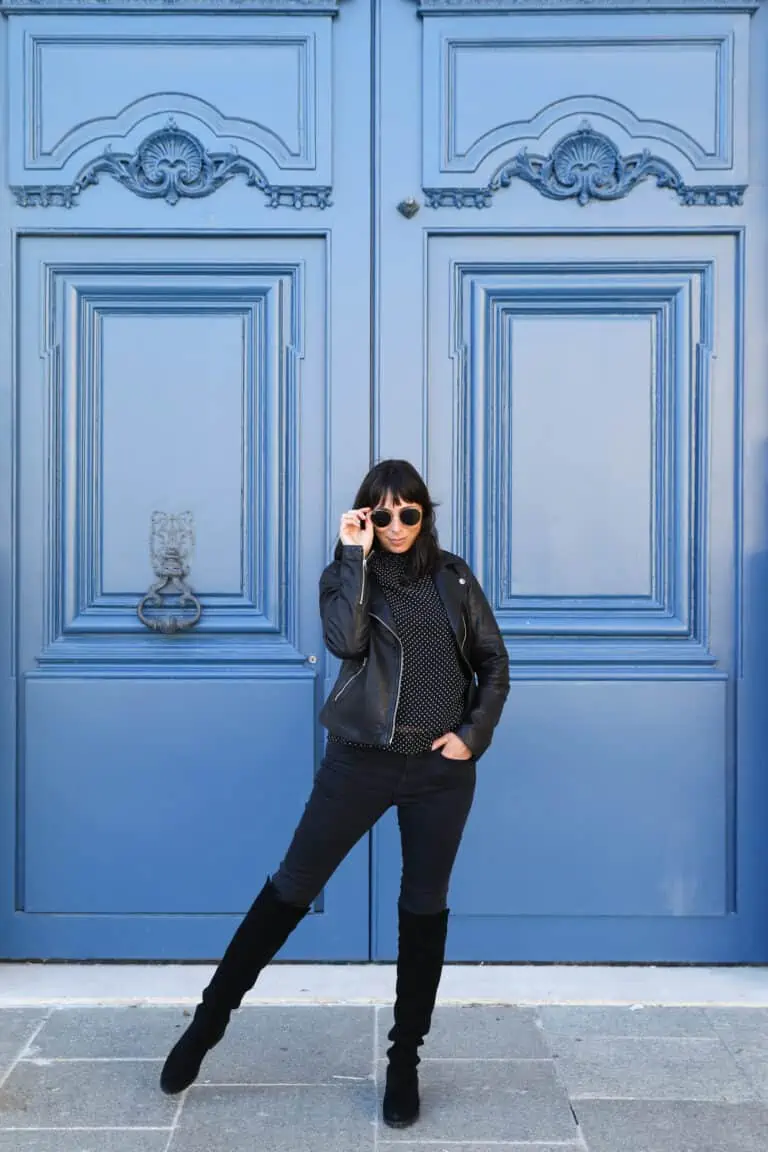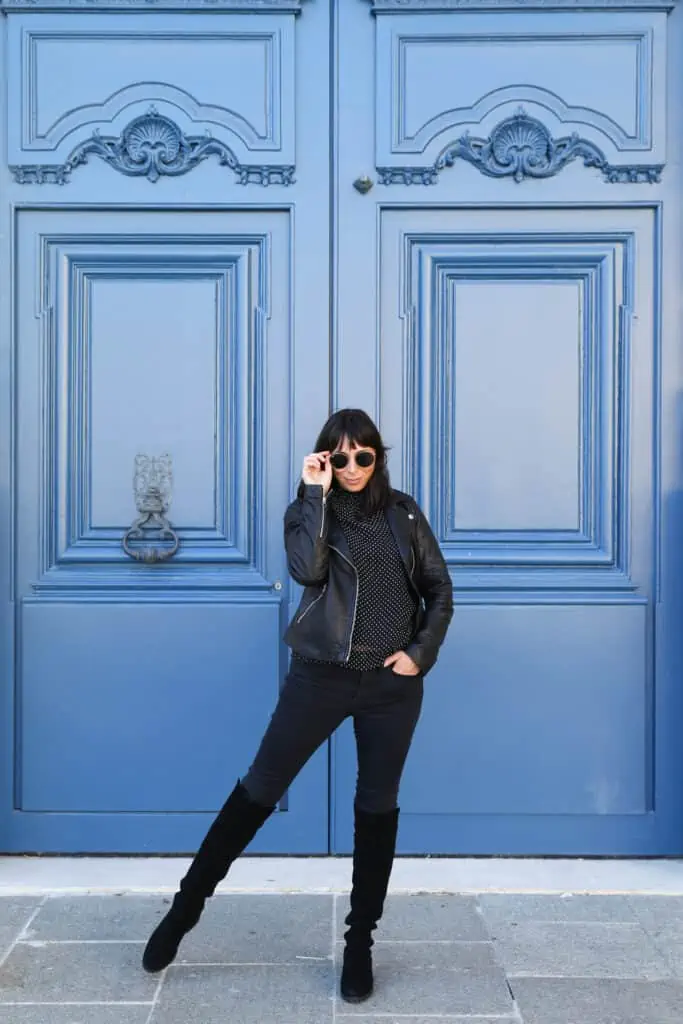 You will want to pack a pair of ankle boots, skinny jeans, a nice blouse, and a silk scarf. Please leave the athletic wear and shoes at home.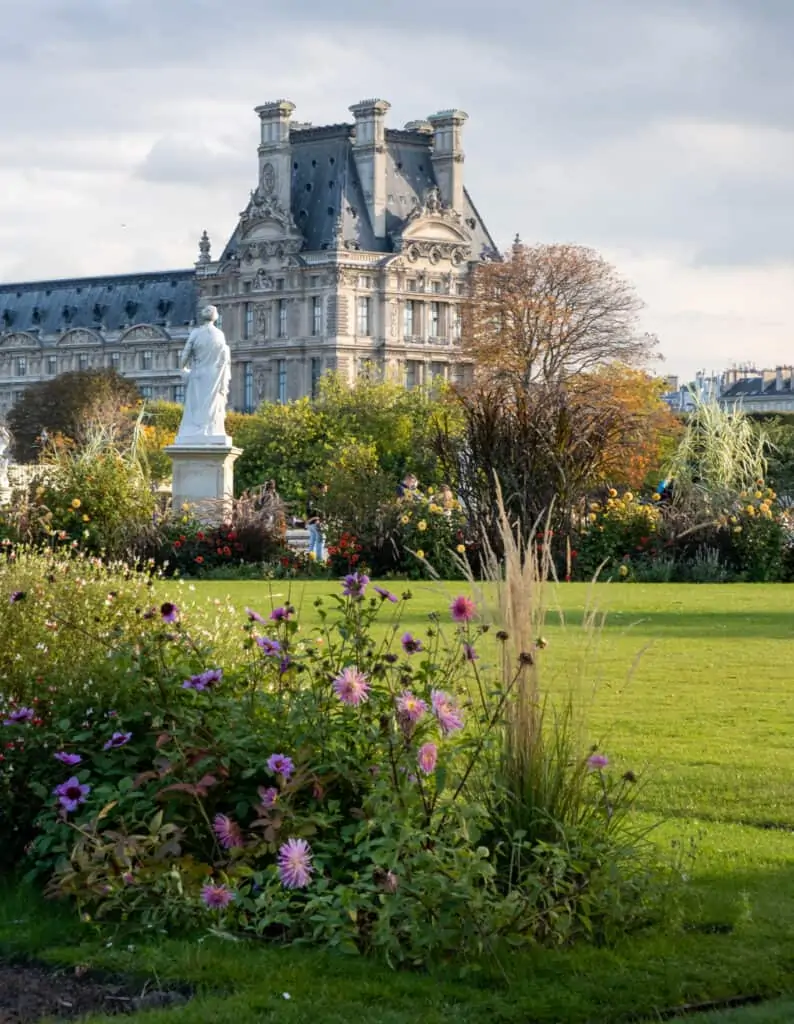 What to Pack for a Trip to Paris in the Winter
A hat, gloves, scarf, and a nice wool coat, are essential to keeping warm in the winter. Sézane has some great coats. This one below has been a part of my wardrobe for three years and still going strong. It's a classic staple. Investing in a high-quality coat that will keep you warm is an excellent idea if you have the budget.
Winter in Paris is filled with colder days, and thick sweaters are essential. I like to pack at least one thick sweater for café days when it is too cold or rainy to do anything but people-watching. Cafés on some main streets like Saint Germain des Près are great places to wait out rain while staying dry. It may not be the most beautiful weather, but I think Paris in the winter is one of the best times to see the city as more of a local without tourists. You will get the authentic feel of the city and see how the French people live.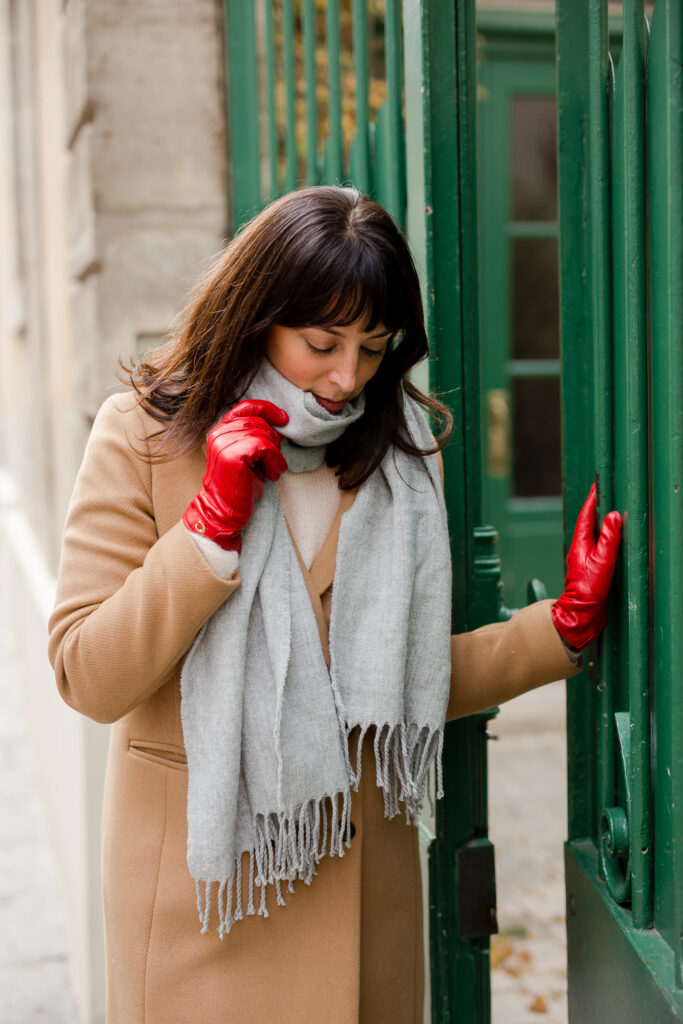 You can download the full PDF printable packing list here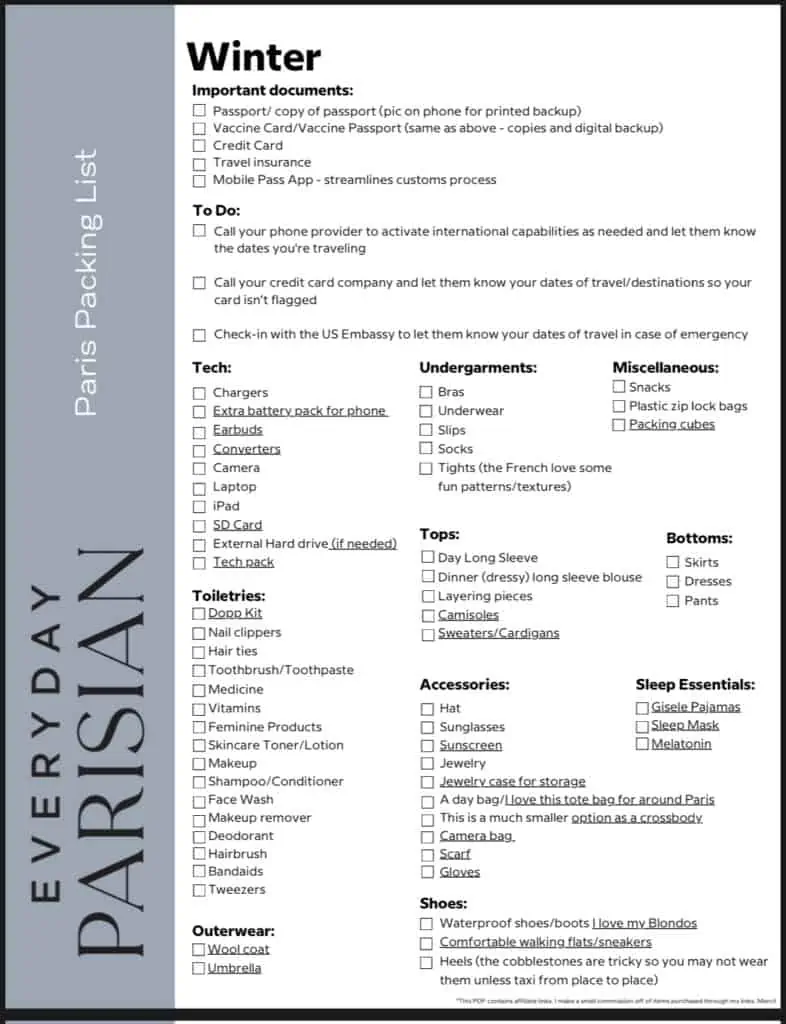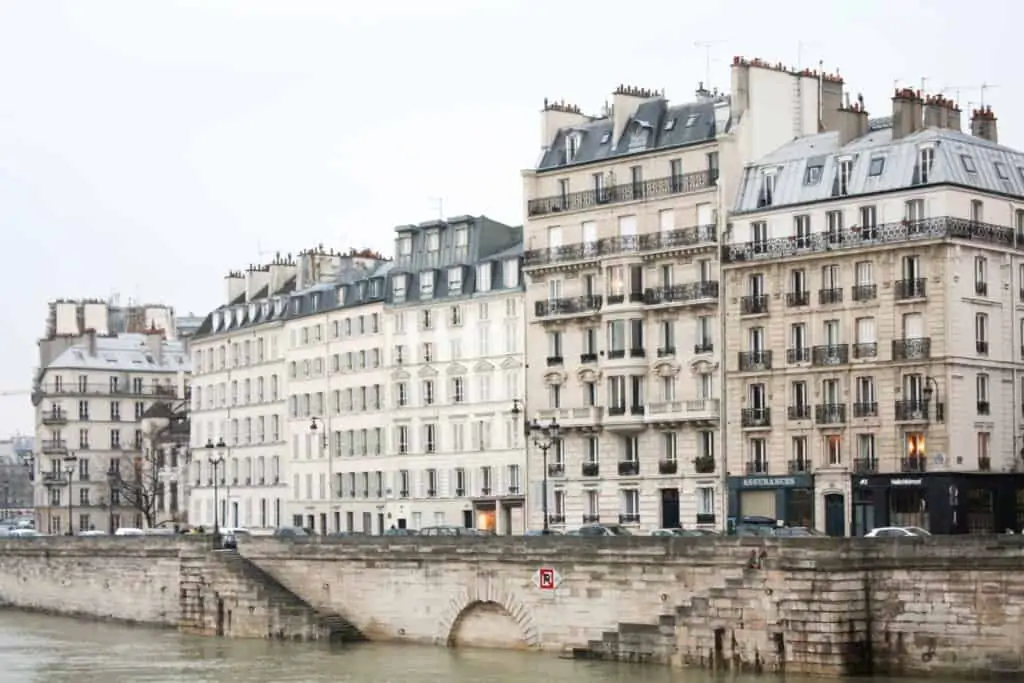 Extra things to remember for What to Pack for a Trip to Paris
Contact your bank before traveling to ensure no issues when charging items on your credit card or using the ATM.
For security reasons. I keep my belongings at my Paris rental apartment or hotel safe. I only bring one credit card with me while walking around with my ID. Also, I keep a small wallet on me with room for euros. Most of Paris accepts apple pay or touch payment. You will run across some cash-only places, so it is a good idea to carry some on you at all times. The boulangerie will take cash unless it's a larger order, and you can use a card. If you pick up a croissant, you will need a few euros. Also, this goes for the same the local market. Cash is preferred, but a card will most likely be an option if you are ordering a few pieces of cheese or a larger amount of produce/veggies.
Cell service. I can switch my Verizon plan on for $10 a day. This ORANGE SIM card is a great and affordable option if I have a more extended trip. You swap out your current SIM card for the ORANGE one and switch it back at the end of the journey. I recommend using Whatsapp instead of text messages to avoid confusing threads.
Don't forget the travel insurance. I use World Nomads for trips out of the country.
All photos were taken of me by Katie Donnelly Photography
*This post includes affiliate links. I make a small commission off of items purchased through my links. Merci!