Sézane Summer Favorites
I have been a Sézane customer for years now. The brand is based out of France and was originally online only, now has brick and mortar stores. They have a few locations in Paris and one in NYC. They have done pop-ups in LA and I will be the first to line up if they ever do a Chicago pop-up. The brand has a cult following and people line up outside just to shop.
If you are looking for ways to Frenchify your wardrobe, Sézane is a great option for French clothing, accessories, and shoes.
We were very lucky to host two private shopping experiences in Paris at Sézane with Atlas Adventures trips. We had one on one personal attention to shop the store while it was closed. I highly recommend connecting with a staff member when shopping in the store as they have access to more sizes and styles that may not be out.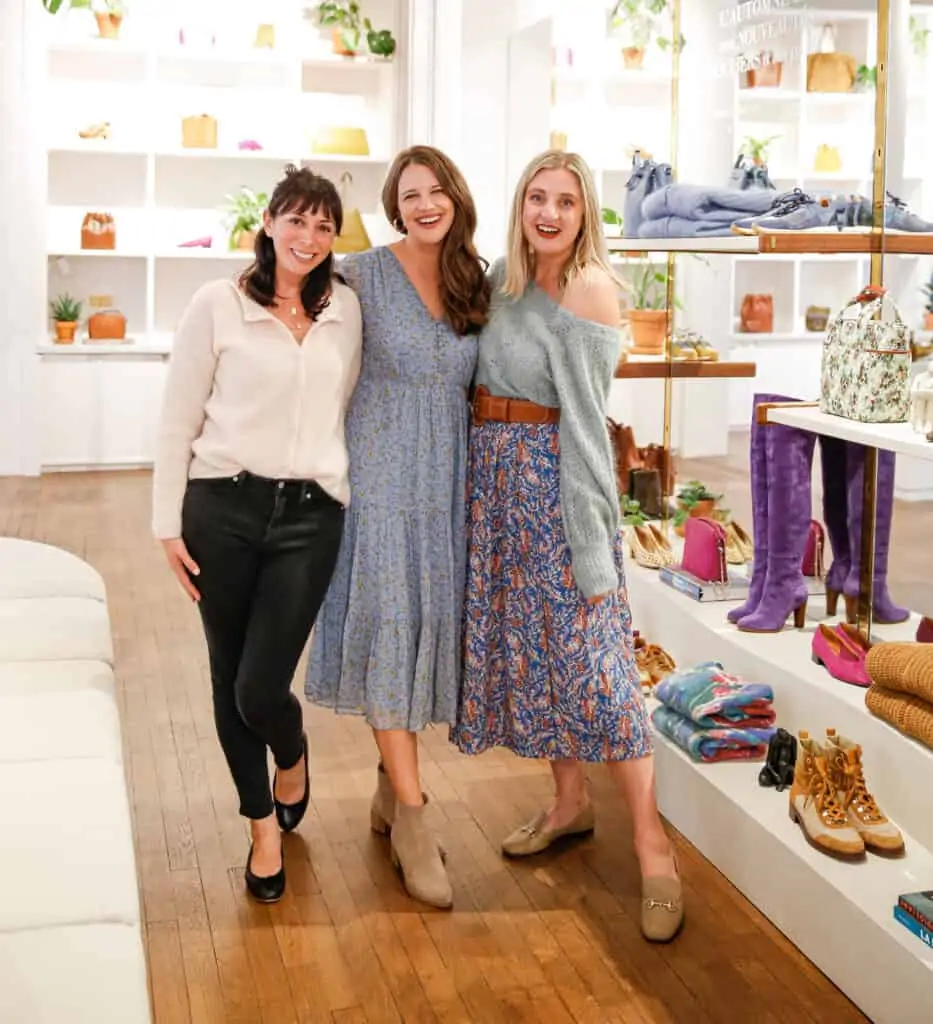 If you are looking to make your first Sézane purchase, I highly recommend the Gaspard sweater. I have it in three colors (black, pink, and blue). It can be worn three different ways and I have used the black one to throw over dresses in the summer so you can easily wear it year round. It was one of the blog's most popular items in 2021 for a good reason. This one does run a bit big but I take my regular size of a size small.
The prices for Sézane are a bit higher than your average dress or sweater but they were made to last. Consider this factor as you are making your purchases. You will be wearing these pieces for years. They are investment pieces vs disposable fashion.
Sizing can vary, I wrote this helpful sizing guide to help you with any questions on all the different items I own and love from shoes, shirts, to dresses.
I highly recommend downloading the Sézane app or signing up for their emails for when they launch new collections. You will want to be the first to know before items sell out.
Sézane Polka Dot Wrap Dress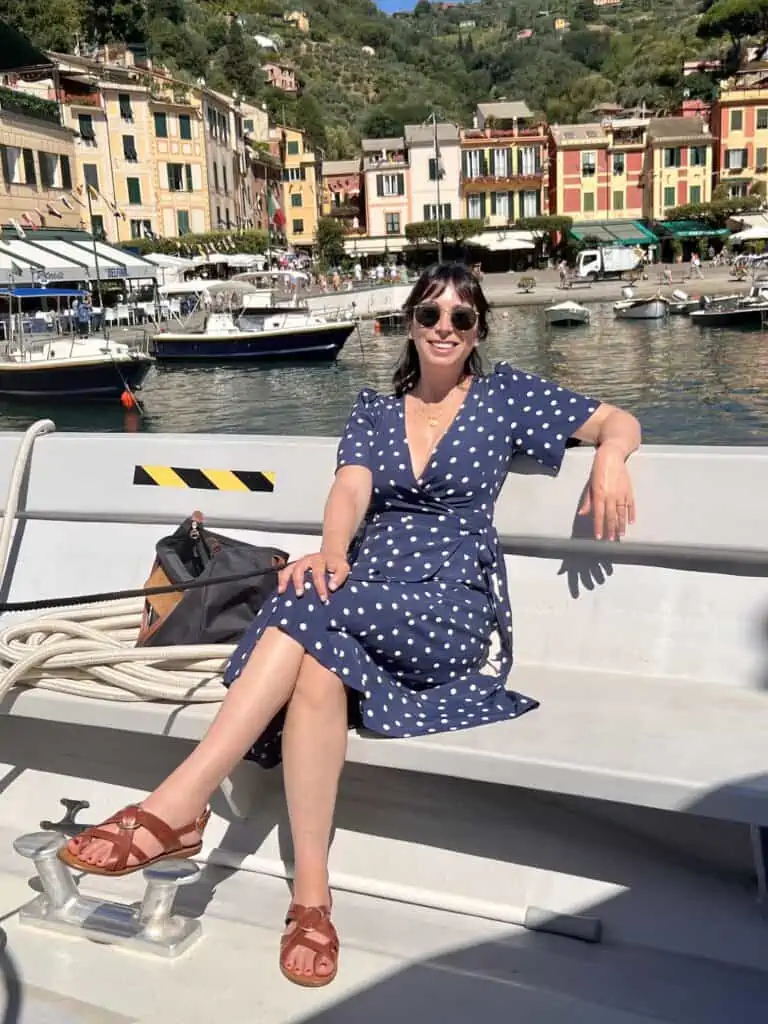 I love a good wrap dress and when I saw this one for sale, I snagged it in my regular size 4. It has been so popular it sold out. They may restock some sizes if they have returns so keep your eye on the site. I have worn this on repeat all summer and was very happy to bring it to Italy with me. You can easily steam this in the shower to keep it looking great while traveling. If you are looking for something similar, I love this dress with a belt.
I own this sweatshirt in two styles. The original cream with red text and now this new striped version which was a surprise gift from Sézane. I prefer the size medium in this sweatshirt. Make sure to follow the wash instructions and you can wash it in your washing machine and line dry it.
The minute I saw this sweatshirt, I knew I had to own it. I had a birthday gift card and used it to purchase the creme one. Sézane also made a donation to charity with the purchase of the sweatshirt so it was a win/win. I wore this sweatshirt every weekend until it got too hot in Chicago. I am happy to have a second one in the rotation for the colder months ahead. Weekends are made for coffee and croissants 😉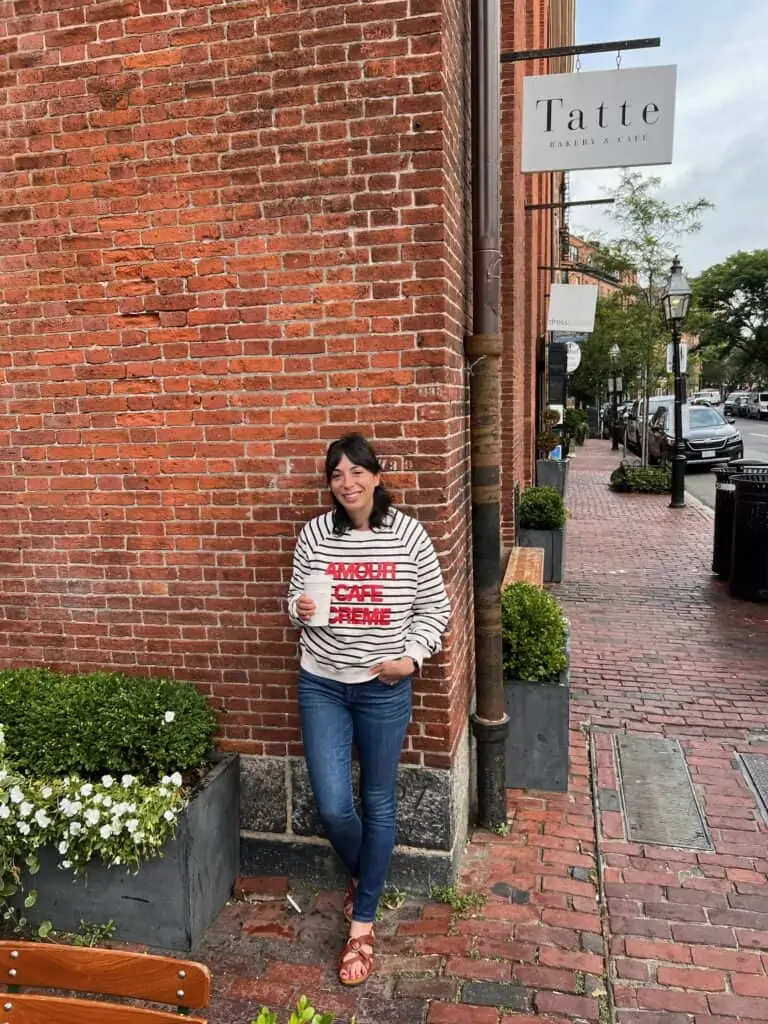 There is one item that so many of you have been asking about. My brown leather sandals are from Sézane. I brought these to Italy with me and they didn't need any breaking in. I ordered a size 8. I am typically an 8.5 but these run big and I read on the site to size down. I didn't need to break them in and was able to walk a good amount with them with no issues. I walked all over Italy and then again in Boston with them. They aren't as comfortable or supportive as a pair of sneakers so keep that in mind.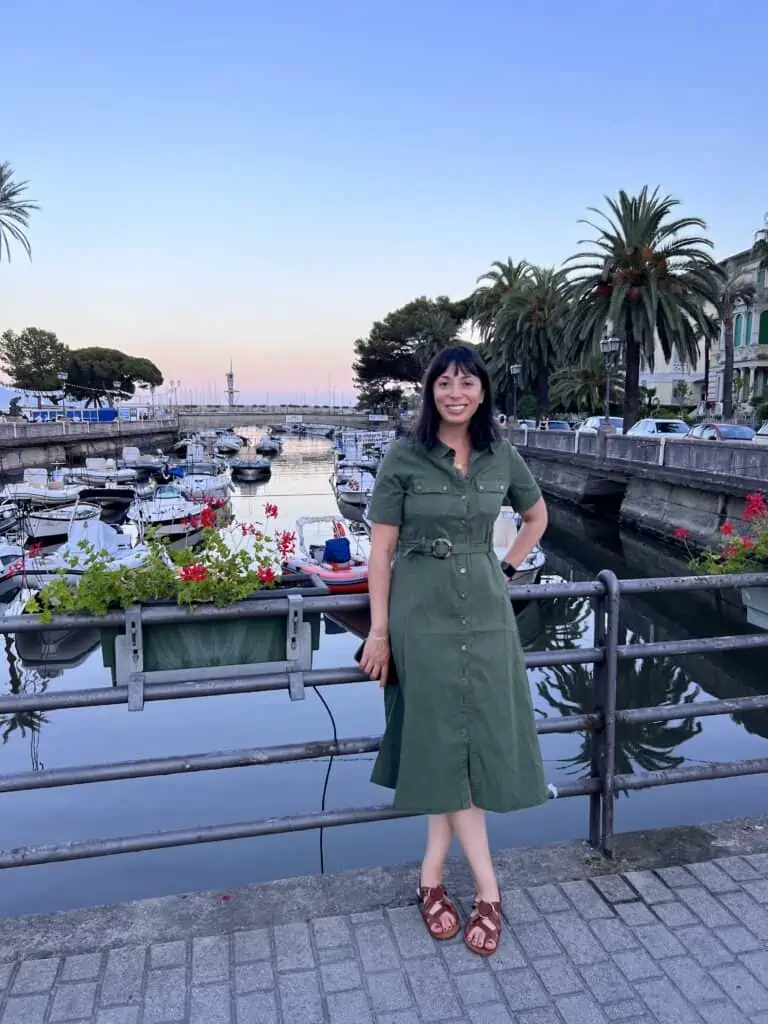 The colors in this photo don't do this justice but the dress is an army green with a fun belt. I brought this to Italy with me and waited patiently for a kid-free zone to wear it. I traveled to Italy with my niece and nephew and my fiancé and I spent a few days afterward in Portofino. This dress comes in multiple colors. The green is almost sold out but there is a denim version of this which would be fun with some colorful accessories.
The colors on this Millie dress are SO fun. This was a new addition to the summer collection and is still available in multiple sizes. I own it in size 4. I wear a strapless bra with it to hide my bra straps. The straps are removable with buttons. I have had a few questions from people asking if this would make a good maternity dress, definitely and I think nursing as well with the buttons on top.
I tried this on to wear to my friend Danielle's house last weekend and the tags were still on. My fiancé agreed it was a keeper. It was such a fun dress to wear to an outdoor backyard party. I wore my Sézane sandals with them. I loved it so much when I came home, I took Henri for a walk in it because I didn't want to change just yet.
*This post includes affiliate links. I make a small commission off of items purchased from my links. Merci! Some of the items in this post were provided as a gift from the brand Sézane and others were purchased by me. This is a brand I love and I hope you do too!