I wanted to share some of my favorite things here. This is one of my asked questions in stories! I rounded up everything from kitchen items, to home, and clothing all in this post. I hope you love my favorite things as much as I do! xo
Boll and Branch Sweater Blanket Henri and I both love snuggling under this blanket for nap time on the weekends. We have the spruce color.
Tuberose Diptyque Candle This is one of my favorite Diptyque scents and I always have one on hand to burn it is one I love to gift to friends.
Cuyana Leather Travel Set I have owned this set for years and never leave home without it when it comes to bringing my makeup and skincare while traveling. You can monogram this too.
Vuori Joggers So comfortable to throw on year-round. I prefer the long ones as the regular size are cropped on my long legs. Make sure to look at the inseam before ordering. I own some of their workout clothes too.
Staub These are definitely worth the hype. I bought mine as a gift last Christmas for myself and I have used it so much. I bought the white which gets dirty but it is an easy clean. I am currently crushing on the green basil for my next purchase. The chicken comes out so much better when cooked in this pan.
Le Creuset If you are looking to make your first investment, I love this dutch oven. I own it in the deep blue. It is different than the Staub which I use more for soups and poultry. This is used for pasta and soups. I usually have the Staub and Le Creuset on the stove at the same time.
My Favorite Things
Silpat I bought this earlier this year and it has changed my cooking. I don't waste parchment paper or have to spray my cooking pans. My cookies, potatoes, and literally everything I cook come right off this mat. I clean it in the sink with dish soap or in the dishwasher.
Sisley Lip Twist Burgundy #22 is my favorite for Fall. It goes on so easily and keeps my lips moisturized and looking great. I always have one of these in my bag.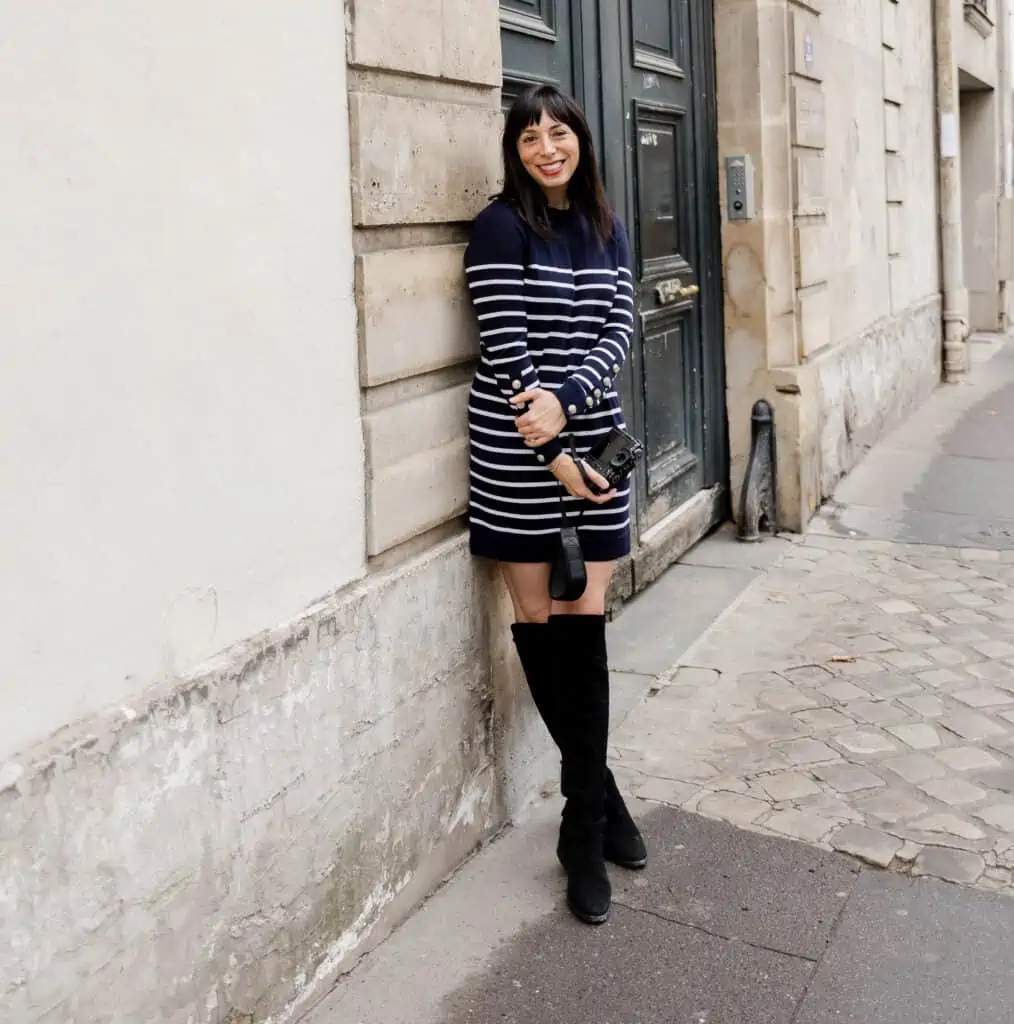 Madewell Leather Jacket I bought this as a gift for myself this year before Paris in October. I have wanted it for so long and was able to get it on sale. I purchased the Medium and I wore it so much. It will be a piece in my wardrobe that will last for years and years and get better with time.
Sézane Gaspard Sweater I own two of these and will most likely purchase another soon. They are perfect for date nights or dressing up. You can wear it forwards with the pearl buttons on the outside or backward with the buttons going down your back. This is THE French girl sweater. A classic staple.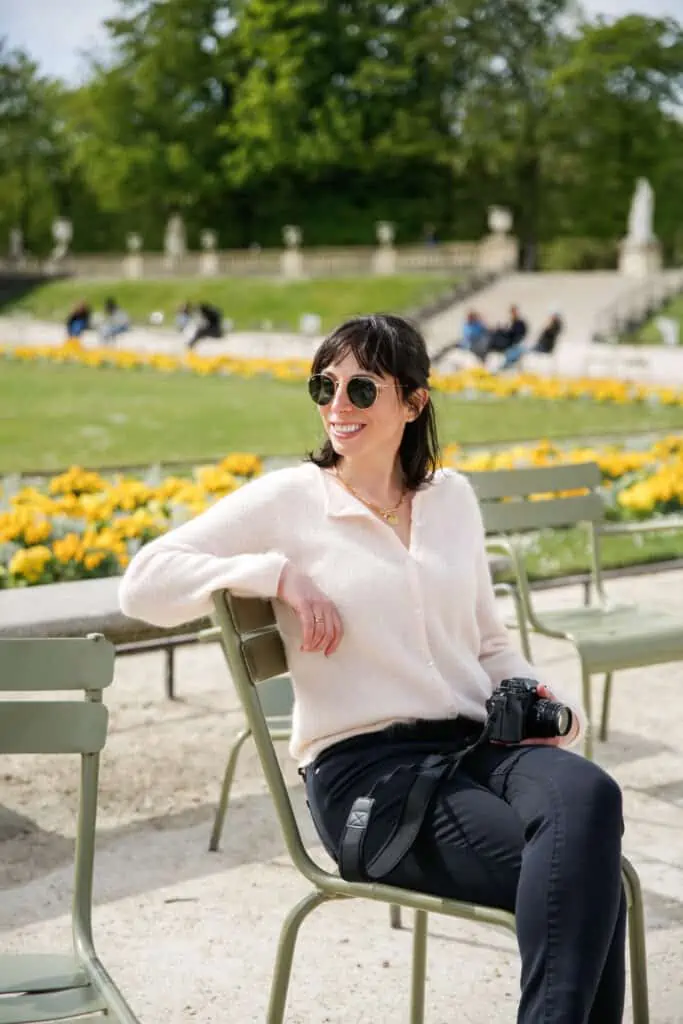 Sézane Trench Coat I purchased this in Paris and wore it so much already. It is very trendy right now and don't think of it as a rainy day coat, this is an all-weather coat as I saw on so many Parisian girls this last trip to Paris.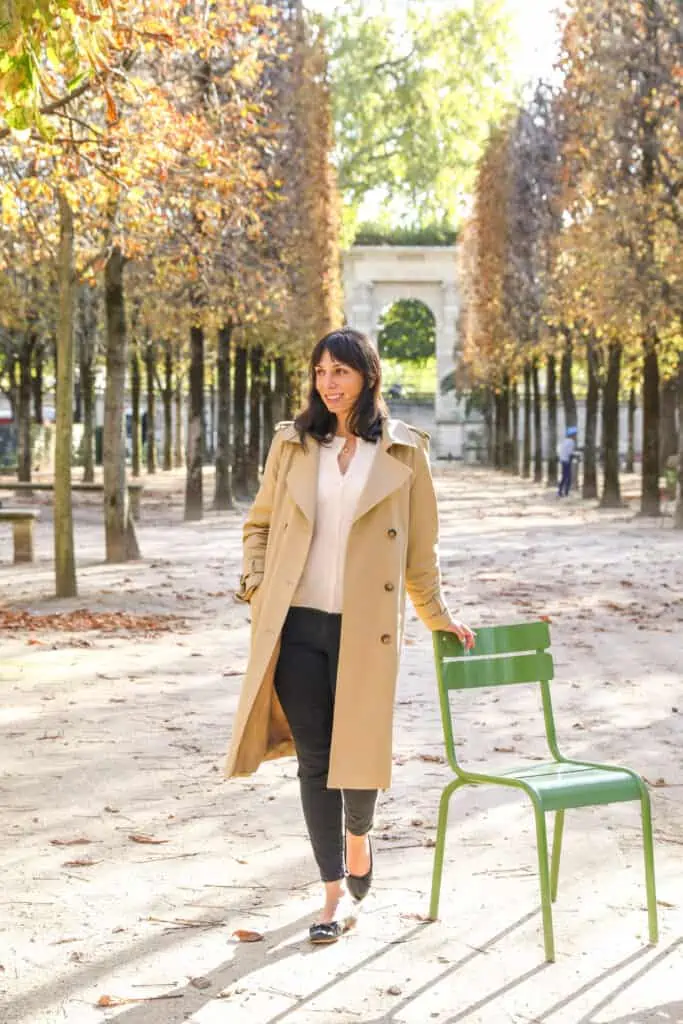 My Favorite Things
The Transport Tote I have owned this tote for 6/7 years now and it has gotten better over time. It was hiding in my closet for a few years but I broke it back out last year and use it almost daily to transport Henri's things and a few of mine. I don't carry a large wallet anymore so this is perfect. You can keep and move around so many things and it is perfect for year-round use.
Boll and Branch Signature Hemmed Sheets I own a few pairs of these so I never sleep on anything else. Go classic white if you want a hotel look at home. This is what I am gifting my family this holiday season.
Kitchen Aid Mixer I got this as a gift 5 years ago and I love using it. In my old apartment, my kitchen space was limited but I always had it out. I have used it so much more in my new kitchen. The best price is now on sale for the holidays. I just got my sister one as a gift. I will be making cookies with her new mixer this holiday season.
More of Rebecca's Favorites
Duralex Glass Bowls The most used item in my kitchen is my duralex glass bowls. I use these for baking and cooking all the time. They are always in the dishwasher every morning. They stack in your drawer so you don't have to worry about taking up too much space. I wish I could gift these to everyone I know I love them that much. They are microwave safe so you can warm things up or melt butter or chocolate in them.
Tata Harper Resurfacing Mask I use this almost once a week for an extra glow pop when I need it. I have owned the same jar for years and just to the bottom. I will definitely rebuy another. If you are looking for a great product to try from Tata Harper (clean beauty) I always recommend this one! This is one of my favorite things when it comes to beauty.
Caudalie Lip Conditioner I have one of these in every bag and every coat pocket. You can buy them cheaper in Paris in bulk which I usually do. This keeps my lips hydrated in the cold, dry months of Winter.
Mariage Frères Tea It is tea season the minute it gets cold and I will drink it every morning. I love Mariage Freres and I recently got the advent calendar from POSH to enjoy this holiday season.
Rebecca's Favorite Things
Michelangelo Capri Olive Oil My friends make and sell this amazing olive oil in Capri, Italy. I love buying these for myself and giving them as gifts. The lemon is my all-time favorite and I use it on everything in the kitchen.
Matching Pajama Sets I love good matching pajamas year-round. I buy them for my niece and nephew every year! They wear them until they grow out of them and then Emma passes her pair to Bobby and I buy them a new set. Lake pajamas have such cute ones in so many styles and they are so soft!
Blondo Waterproof Boots I love my Blondos! I recently packed a pair for Paris and accidentally packed two left feet since I have multiple pairs. These are the over-the-knee version but there are so many great styles. They are comfortable walking shoes for Paris and they are waterproof. What's not to love?
*This post includes affiliate links. I make a small commission off of items purchased through my links. Merci!!