Links I Love Week 42
The world's heaviness continued this week and has been a rollercoaster of emotions. I found myself awake in the middle of the night for hours. Talking and connecting with friends was a bright spot and has helped me navigate. Israel continues to be on my mind and in my heart. 💙
I have struggled with what to share here and on social media. Many of you have given me valuable feedback that you look forward to links I love. It is important to me to bring this tradition to you each week. Thank you for your continued support.
Grab your coffee and croissants, and join me for links I love.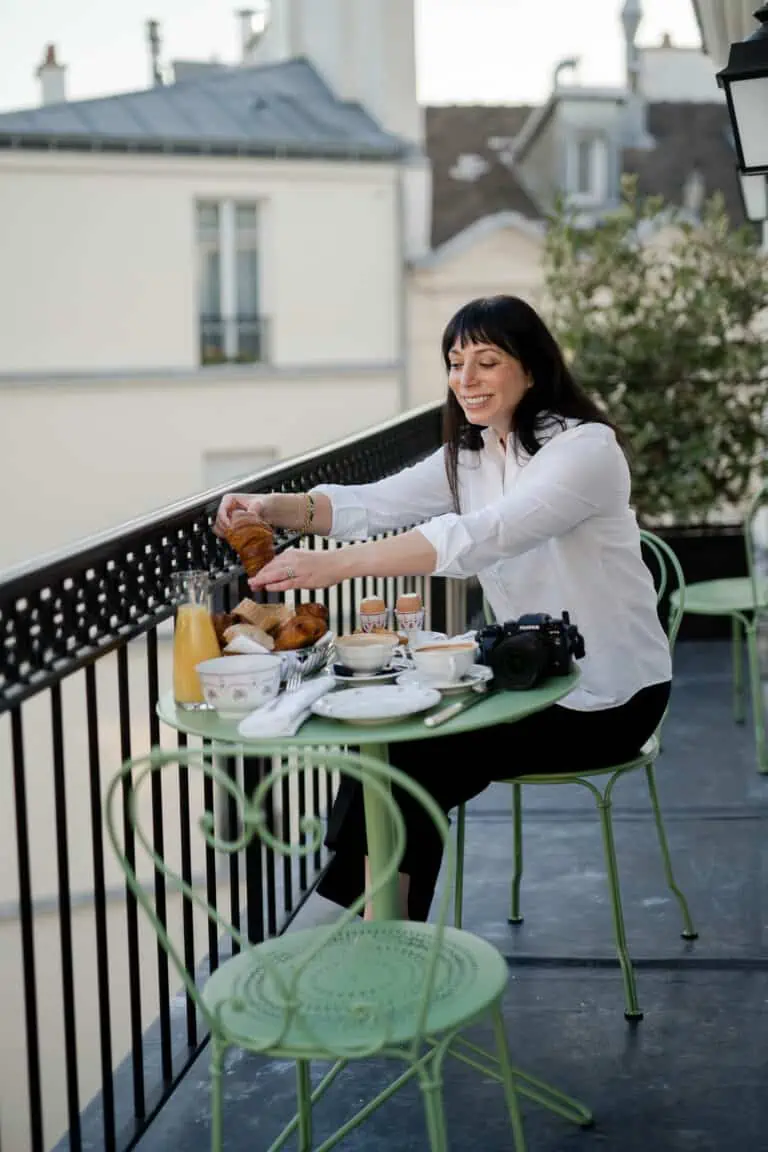 Why the internet isn't fun anymore via The New Yorker
Annie Leibovitz's Upper West Side apartment is for sale via NYT
I have been fighting a rare blemish on my cheek this week. This spot treatment from Avène is reducing the size quickly. Use it daily until you know how your skin reacts because it has drying agents.
The best time to eat dinner, according to Vogue
I haven't read the book yet, which is collecting dust on my nightstand, but I am enjoying the series of Lessons in Chemistry. How could you not love 6:30 the dog?! The episode where it is through his eyes is just the sweetest.
How our food habits change as we age via NYT
Inside a 1960s Paris apartment that redefines French flair via Architectural Digest
All the Light We Cannot See (one of my favorite books) makes its debut on Netflix in early November. The trailer can be found here. You still have time to read the book I read in 48 hours. It's easy to read, and you won't want to put it down.
This week's best sellers include Westman Atelier favorites from the Credo sale and a classic coat for fall. 

Fall dinner inspiration. I always struggle with new ideas, and this was helpful from Real Simple. 
Stroll, sip and dance through Paris in the footsteps of artistic giants. Here is where to find the magic. Via NYT
How Does The Color Of Your Clothing Affect Your Mood?
25 Best Worldwide Vacation Spots for Couples
Credo is having their friends and family sale with 20% off their clean beauty and makeup brands. I love Westman Atelier, and it is included in the sale. You can see all my favorites in this blog post. 
The five best new hotels in Paris
It's butternut squash season. This is one of my favorite soup recipes that is easy and delicious.
The health benefits of artichokes. If you can believe it, I didn't eat them until this year on my birthday, and now I am obsessed with them. Also, my eating habits have changed a lot, and I am always searching for the health benefits of what I put in my body, so I especially loved this post.
Jeanne Demas's Guide to Paris: Her Favorite cafés and Vintage Shops
Nike is 20% off some of their items, including these sneakers. I have a similar pair for walks with Henri; they are so comfortable. Dare I say they are better without socks?!
The best fall fashion trends from Paris. I loved writing this post! It was a lot of fun to scout trends while I was in Paris earlier this month, and I was able to find some of the trends at different retailers in the US.
This wool cashmere coat from Banana Republic is stunning!
Madewell has a less expensive coat option in two colors that is a best seller. I need to do a coat roundup soon.
Can a candle proclaim your cool girl status?
I bought two Barbour scarves to decide between for fall, and I fell in love with both. One is smaller than the other, and each pairs well with my jacket nicely.
Five habits to adopt in the morning to wake up in a better mood
I love these Waterproof boots from Cole Haan if you want a Chelsea Boot instead of an over-the-knee boot like the Blondo.
Do Migraine Glasses Really Work? We Ask The Experts At Zenni Optical
Why Some Travelers Put Sticky Notes in Their Passports — and What We Think You Should Do Instead
U.S. State Department Issues 'Worldwide Caution' Alert — What to Know
A Paris apartment filled with color from Elle Decor
J.Crew has some beautiful new arrivals, including this sweater in grey, a topcoat in navy, and this cashmere oversized crew in red. 
Pearls – The favorite trend of French women will be everywhere in 2024
These ginger snap-colored loafers are too cute for sweater weather.
Gwyneth Paltrow's Goop Is Launching a New Beauty Brand at Target
P.S. Don't miss a blog post!
Sign up to get Links I Love delivered to your inbox every Sunday.
Supporting The Print Shop helps bring valuable free content to your weekly inboxes.
*This post includes affiliate links. I make a small commission off items purchased through my links at no cost. Merci!