One of my favorite things in Paris is people-watching and looking at fashion trends. The City of Lights is one of the fashion capitals of the world. Parisian style trends are what you should expect to see in the US in the next year. I always like to make notes of these trends so I know what items to invest in this year that I know will still be trending next year. French style has always been a leader in fashion trends around the world. I hope you enjoy this post as much as I had discovering these trends on the streets of Paris. Take these items and create your unique style in your wardrobe. That is one of the parts of Paris I love the most. You can take a trend and put your spin on a new style.
The 15 Best Fall Fashion Trends from Paris for 2023
Fall Fashion Trends from Paris Oversized Blazers
Oversized Blazers were seen on all ages of women in Paris. It was enjoyable to see older women putting their spin on this look with sneakers and a crossbody bag. I saw this walking through Palais Royal and also at the French pharmacy. This look was everywhere.

Wide-Leg Pants
Skinny jeans are still trending in Paris but we are starting to see different shapes and silhouettes when it comes to pants. Wide-leng pants are starting to pop up mostly with the younger generation. I didn't see any older women wearing this key trend just yet. I have worn skinny jeans for years now and the wide-leg trend feels very foreign to me. If you are in the same boat, start with a straight leg jean and slowly transition your wardrobe to a wider leg over time. Since I didn't see this trend everywhere, you are safe to start slow.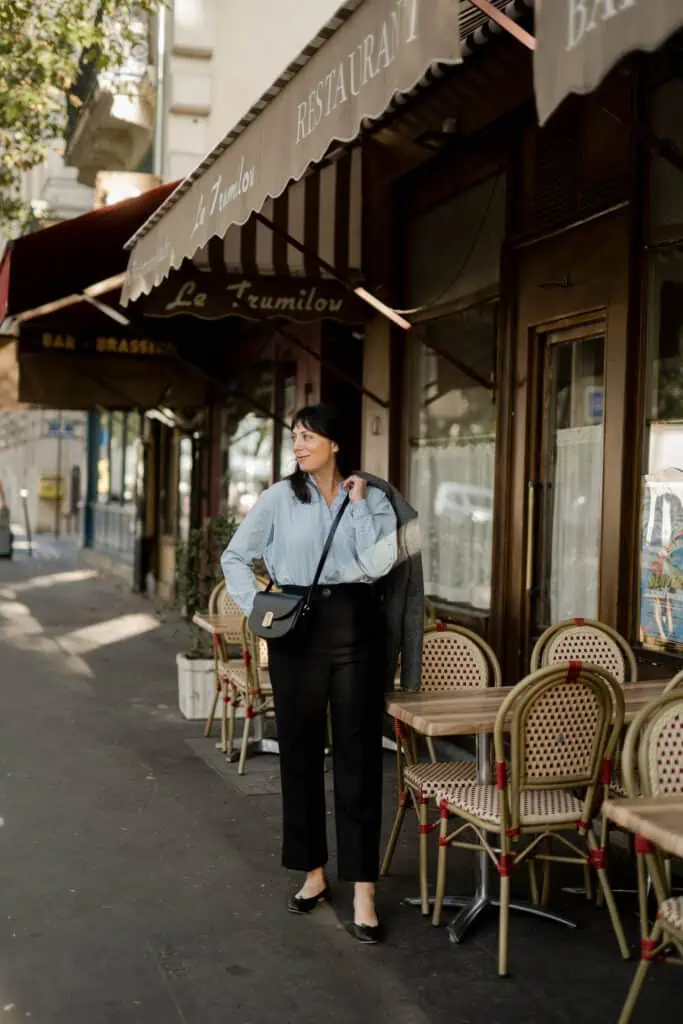 ​

Tights and Shorts with Boots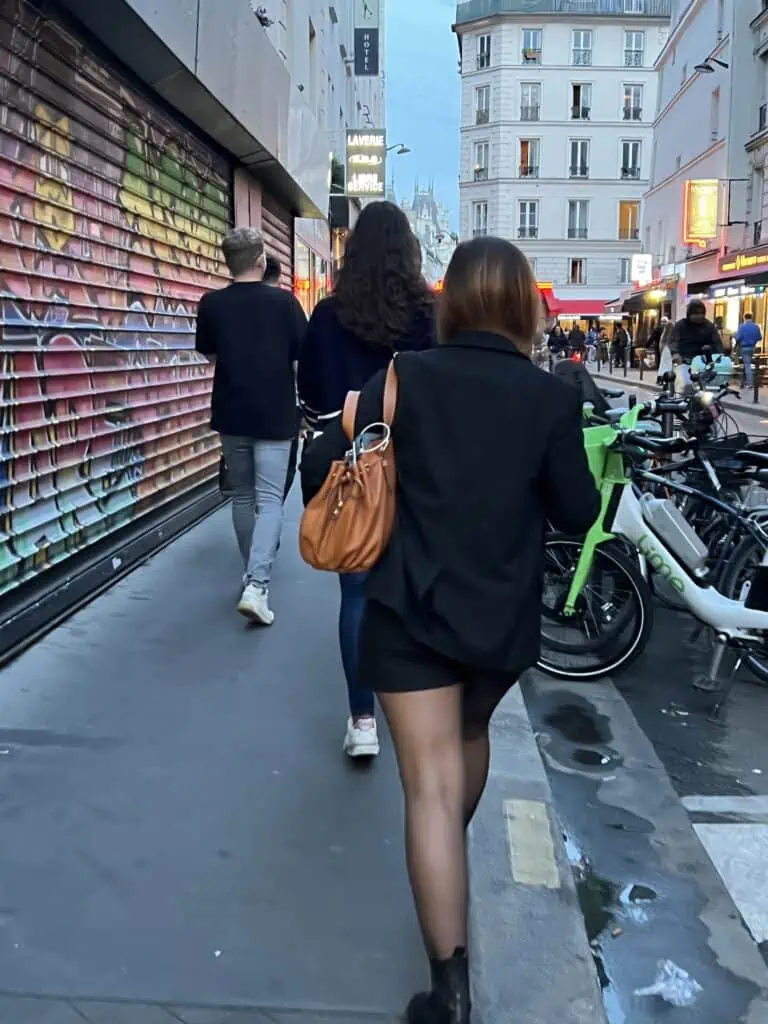 ​
One of the biggest trends I saw in Paris on repeat was tights and shorts or dresses. The weather was unseasonably warm with 80 degrees but this trend was "the look." Pair chunky boots with tights for the full French style.


Fall Shoe Parisian Trends: Block Heels
Block heels are in with ballet flats. Wear this shoe trend in a boot or flat style. I purchased these block heels while in Paris. The Paula Babies are also so trendy they couldn't keep them in stock and sadly most colors are sold out. I did see this style on a Parisian waitress with a skirt and she wore it well. It is a timeless classic French look with a simple update.

Fall Parisian Trends 2023 Long Coats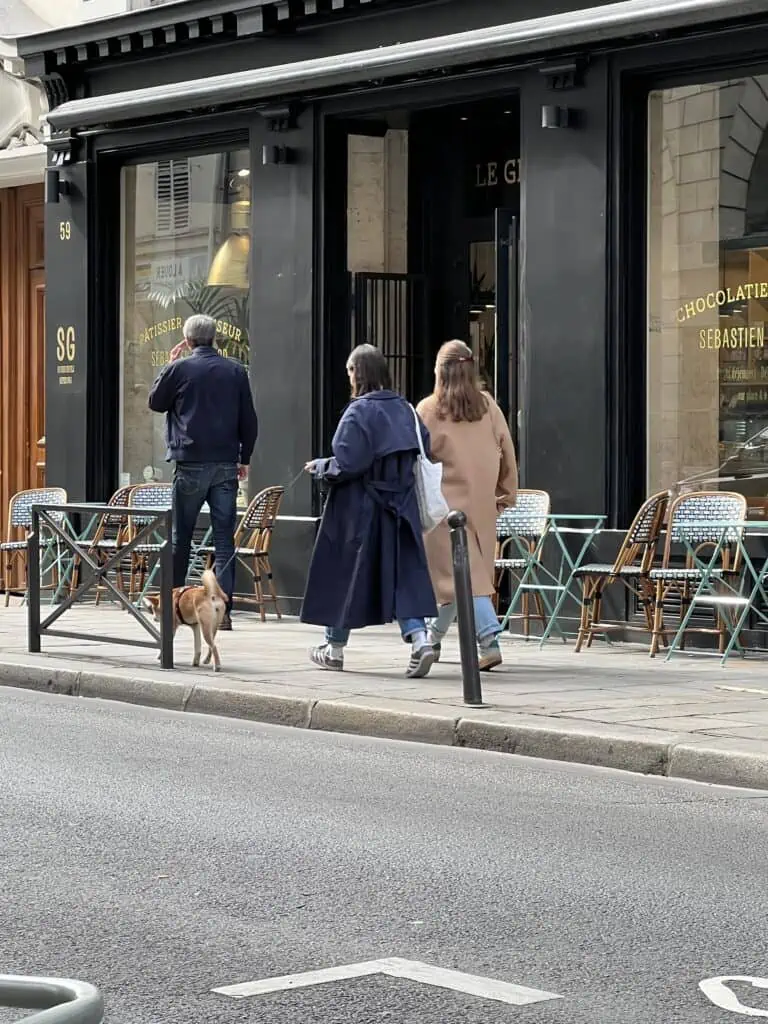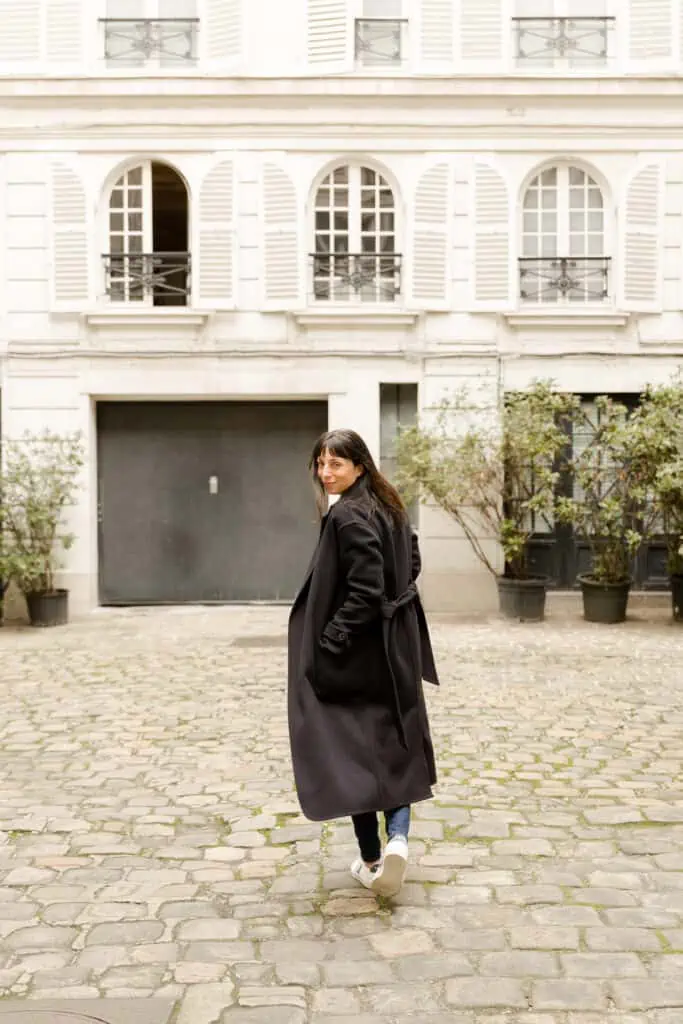 ​

Long wool coats are here to stay. This is also a way to add in a pop of red if you are daring. Most styles I saw were neutral shades of black, camel, navy, and grey. 
Paris Fall Trends 2023 Trench Coats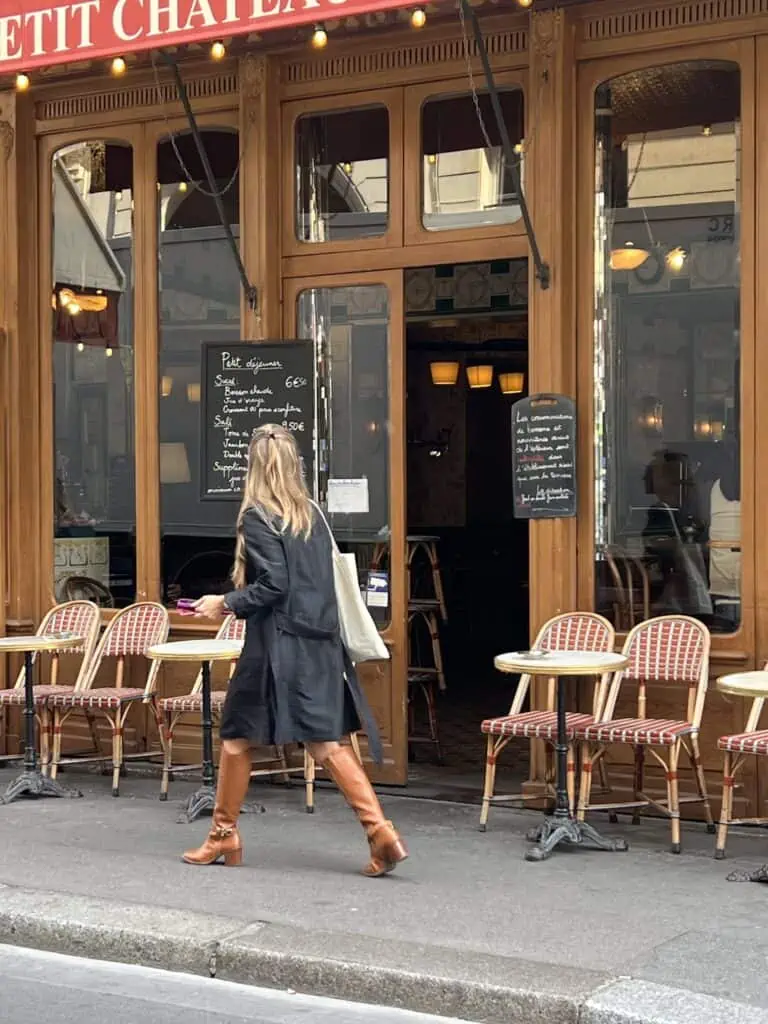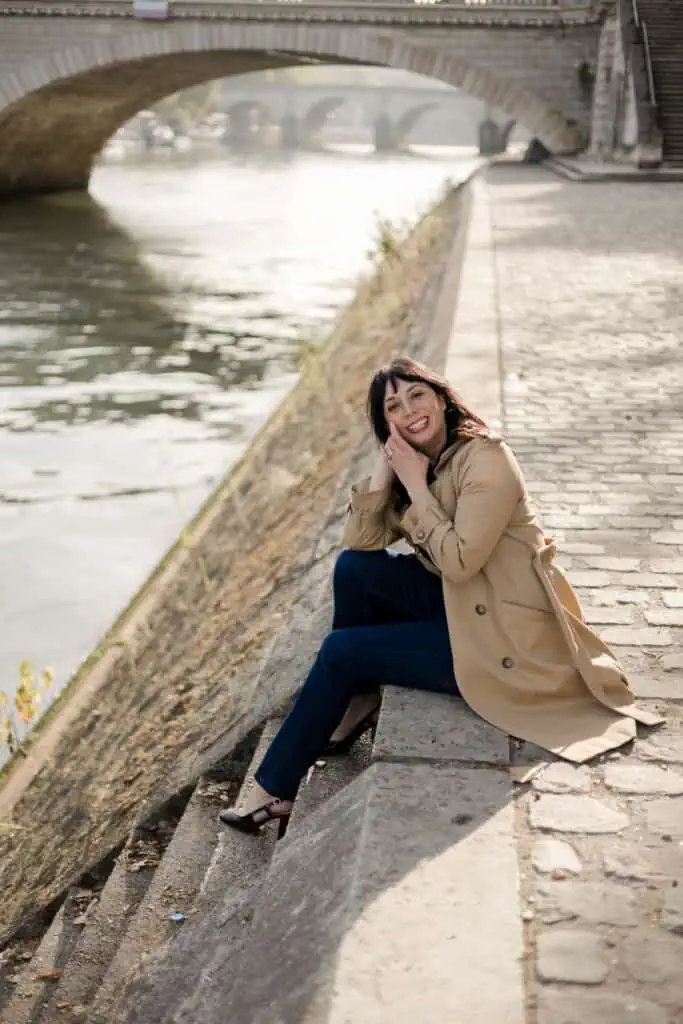 ​
Trench coats are not going anywhere in Paris. This is one of the key trends that is showing up everywhere. The good news is that you can find trench coats at various price points without splurging on this item. Since it is a trend in Paris that will be around for a few years, you might want to invest in a good quality coat that will last a few seasons. This is the one I own and love, and it has been worn repeatedly. You can create so many classic outfits with a good trench coat and wear it in the fall and spring as a transitional piece. 

Parisian Fashion Trends: Hair Top Knots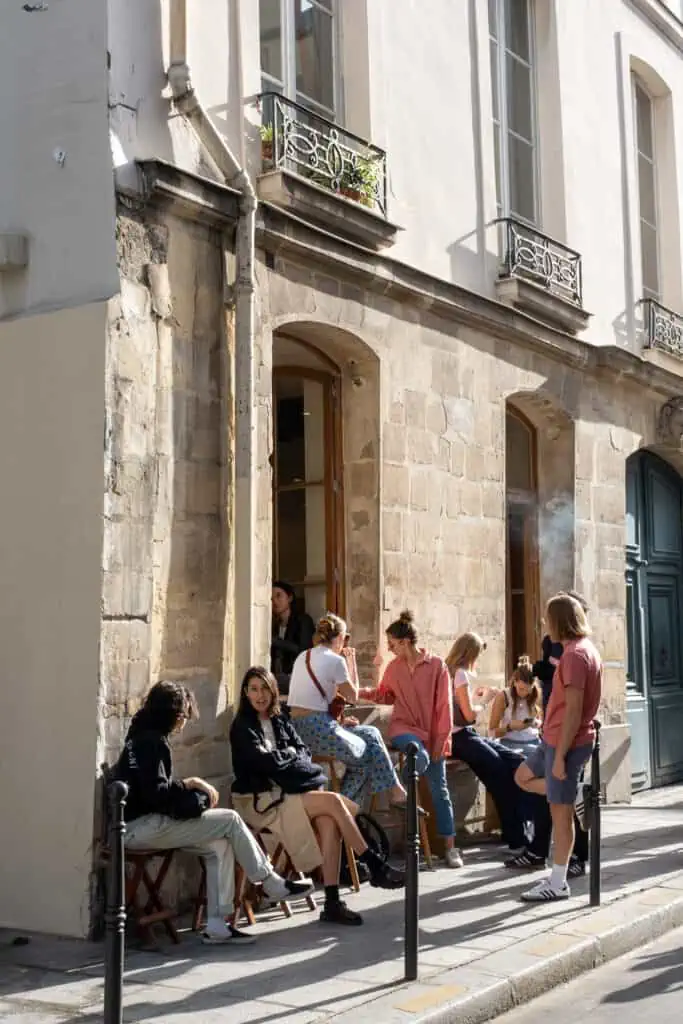 I love this trend and wear it often especially with my bangs. This style for hair can be down as a full top knot or half up half down with a messy bun. Pair this with a bold red lip for an evening or weekend look for a pop of color.
Fall Fashion Trends from Paris 2023: Red Pop

​
Most of Parisian fashion I saw this time around stuck to neutral shades but some women were wearing the pop of red trend. The majority wore it with a red shoe around Paris but also in scarves, handbags, and pants. This is such a great way to add some color to your wardrobe especially as the days get colder and more grey.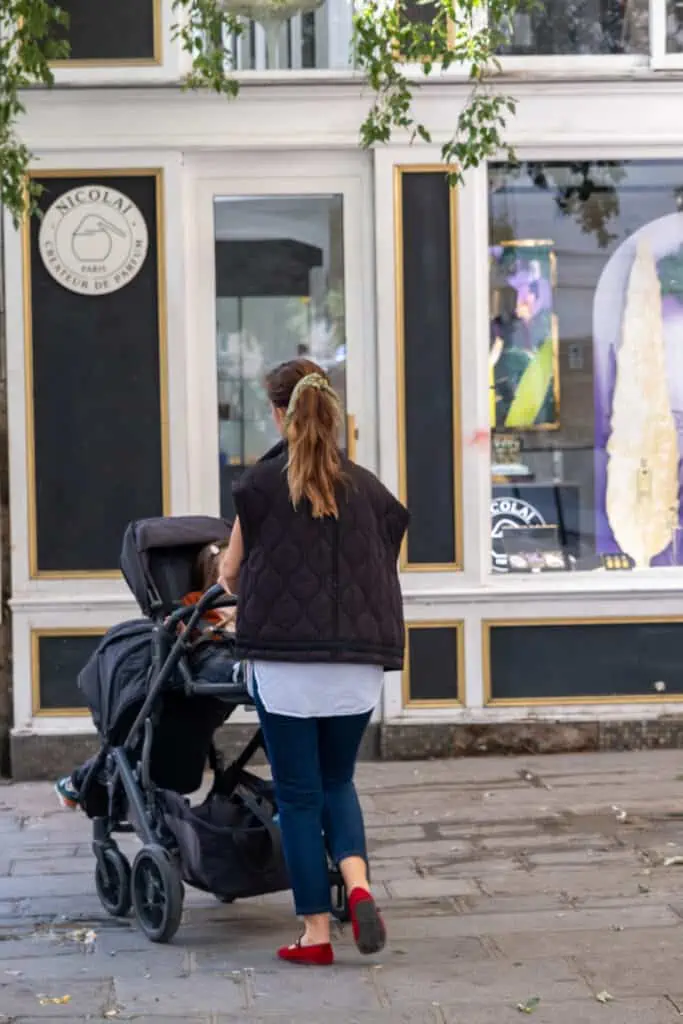 Fall Paris Trends 2023: Cross Body Bag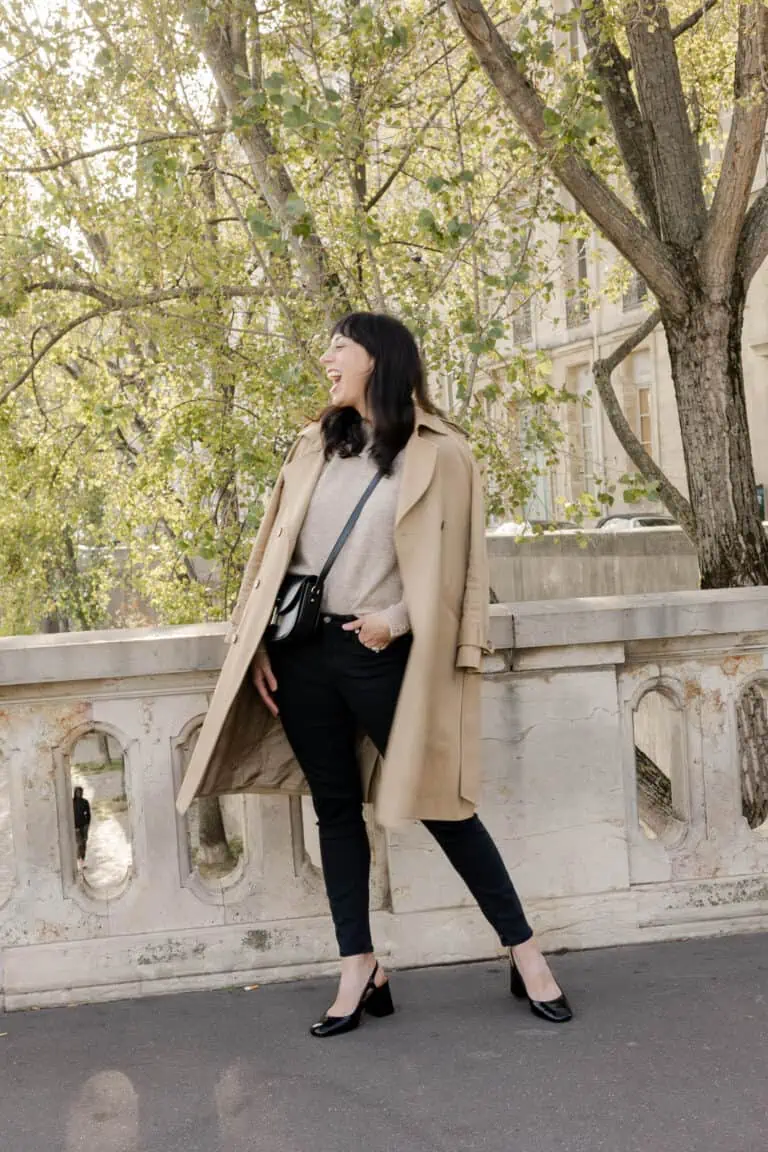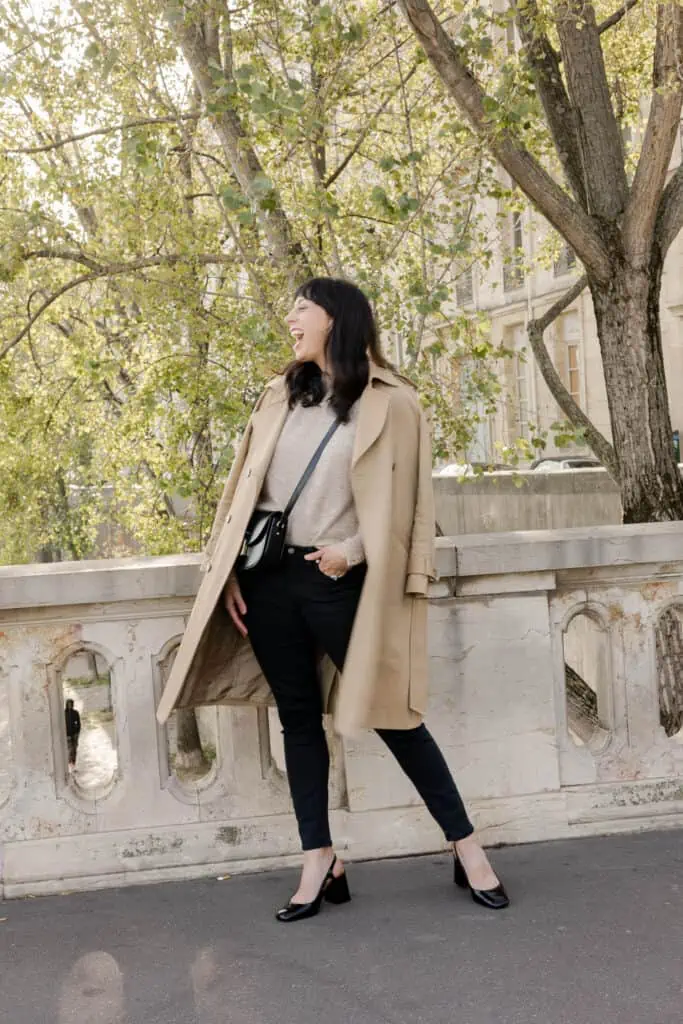 Crossbody bags are everywhere and one of the big trends for bags this fall in Paris. I did see some larger tote bags that I carry for my camera while I am out and about. For the evening, I carry a small wallet and phone in my crossbody bag, making it much lighter. The crossbody bag is one of those classic pieces I would invest in for the next couple of years, and you will see it carry over to next season. A neutral shade will go with everything. I have one in black and one in brown and alternate. 
The French call sling bags banane as they look like a banana. These were spotted everywhere, and I even bought one from Rive Droite at BHV in red for my pop of color. 
Another great trend in bags is the canvas tote. Many Parisian women will also carry a canvas tote filled with their belongings or use it as a market tote or to carry to work. I even saw this trend in the airport as a small carry-on bag. 

What People Are Wearing in Paris Right Now: Plaid and Houndstooth Print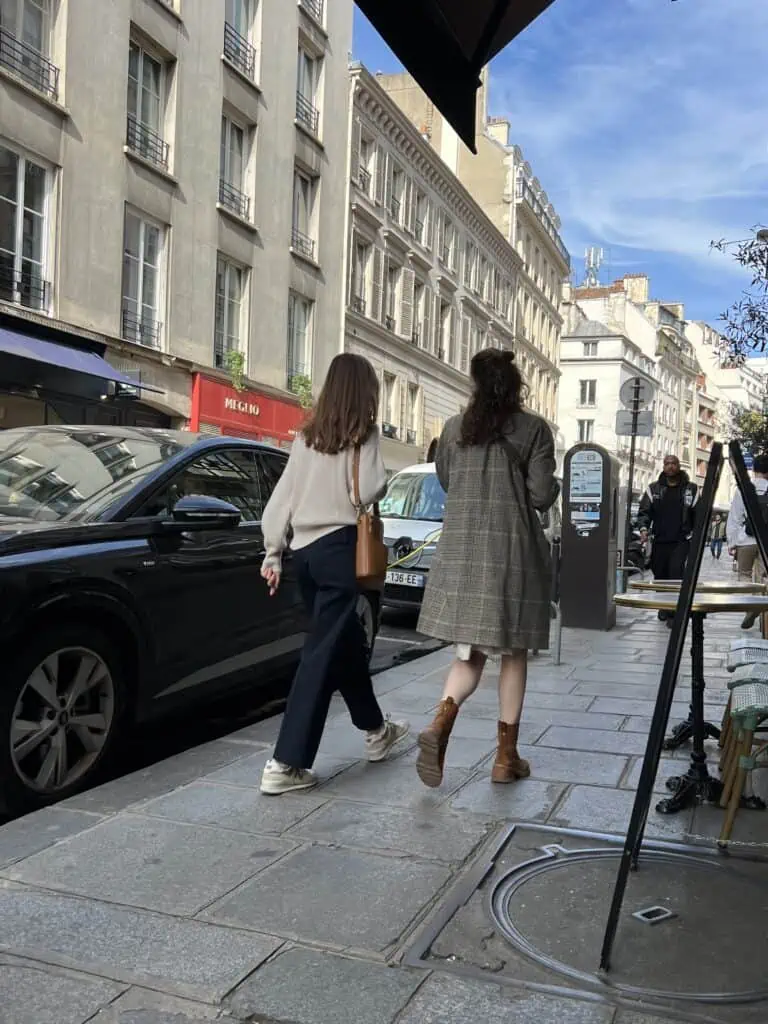 While a lot of Parisian fashion is pretty neutral, plaid and the houndstooth print were trending for both men and women. My husband and I went shopping and noticed a Houndstooth print blazer in his favorite men's store. I picked up this blazer from J.Crew Factory before I left and didn't pack it. Now I know I am keeping it to wear this fall, and I am right on trend. 
Sézane has the Paolo coat in a beautiful plaid I saw in person. I ended up ordering the camel color, which is now sold out. This is one I would recommend splurging on. 


Sneakers in Paris for Fall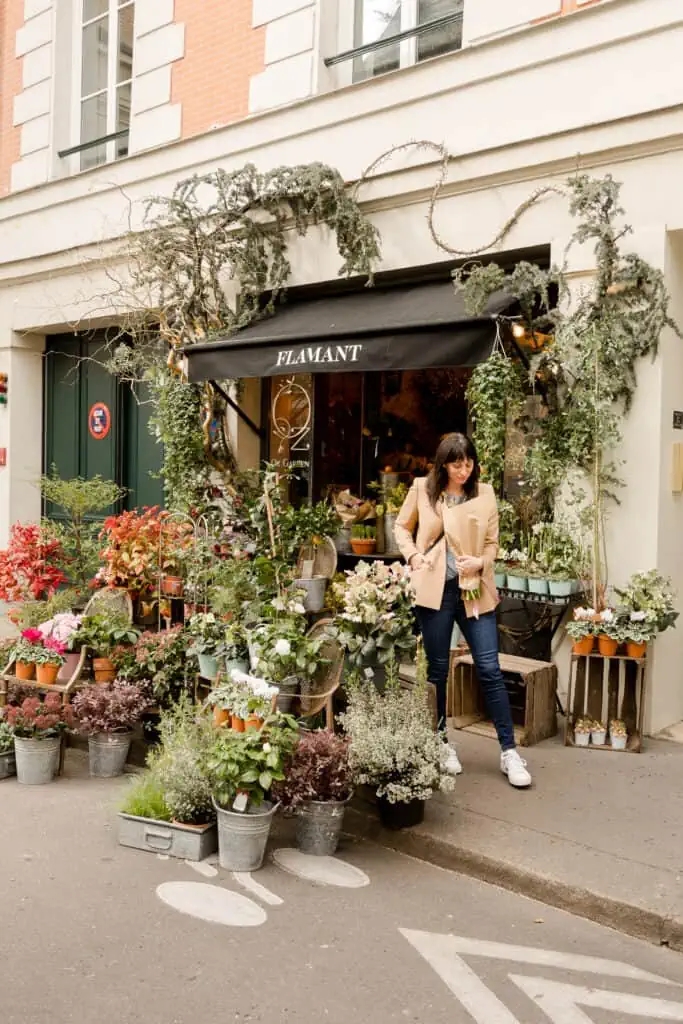 Sneakers in Paris are hot right now. One brand that is everywhere is Vejas which is a sustainable brand for men and women. There are a few shops in Paris, and you can also buy them at the department stores such as BHV and Galleries Lafayette. White sneakers from multiple brands are all over. Pair them with wide-leg leg jeans or pants or even a skirt. You will see this more on the weekends, but it is also becoming a weekday look.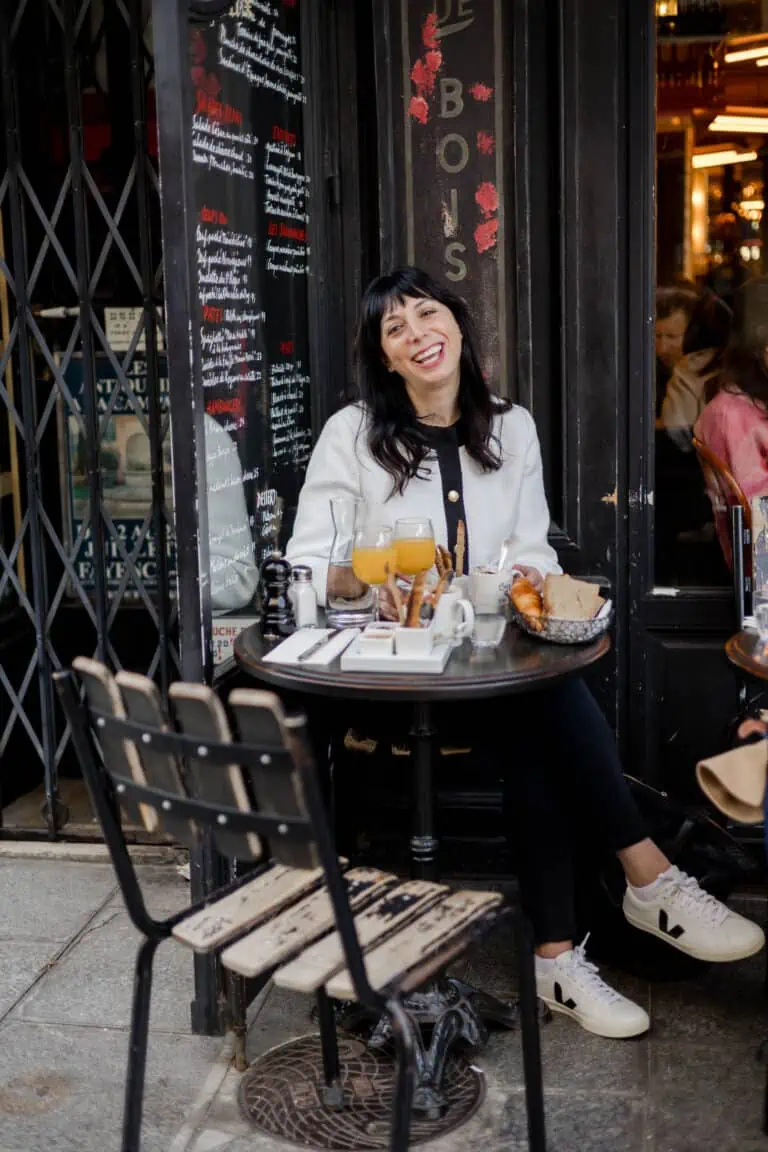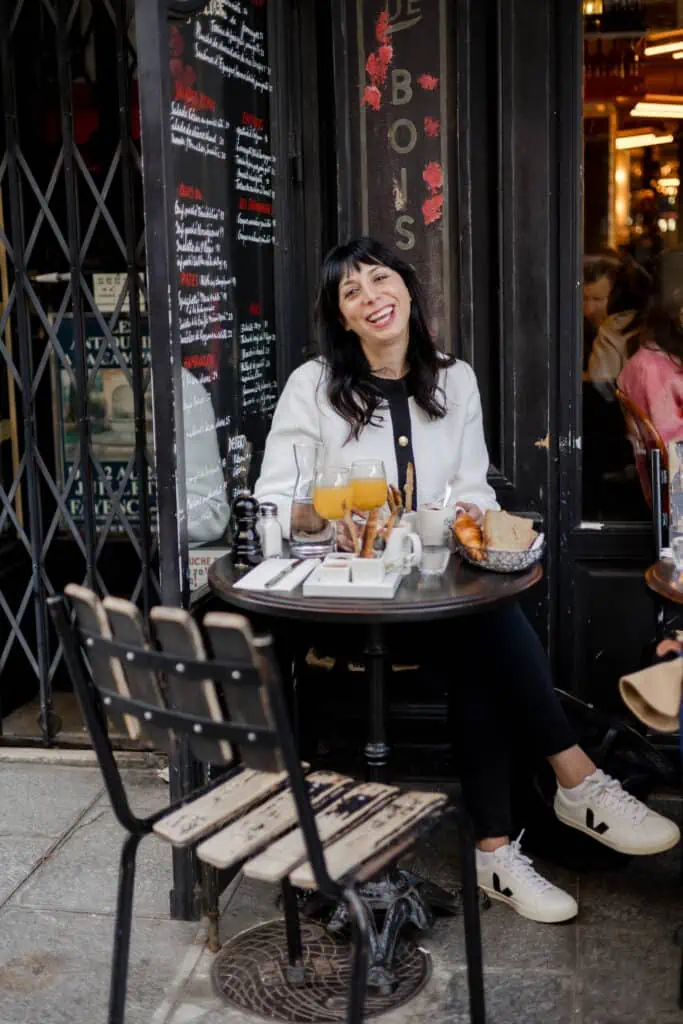 Sweater over the Shoulders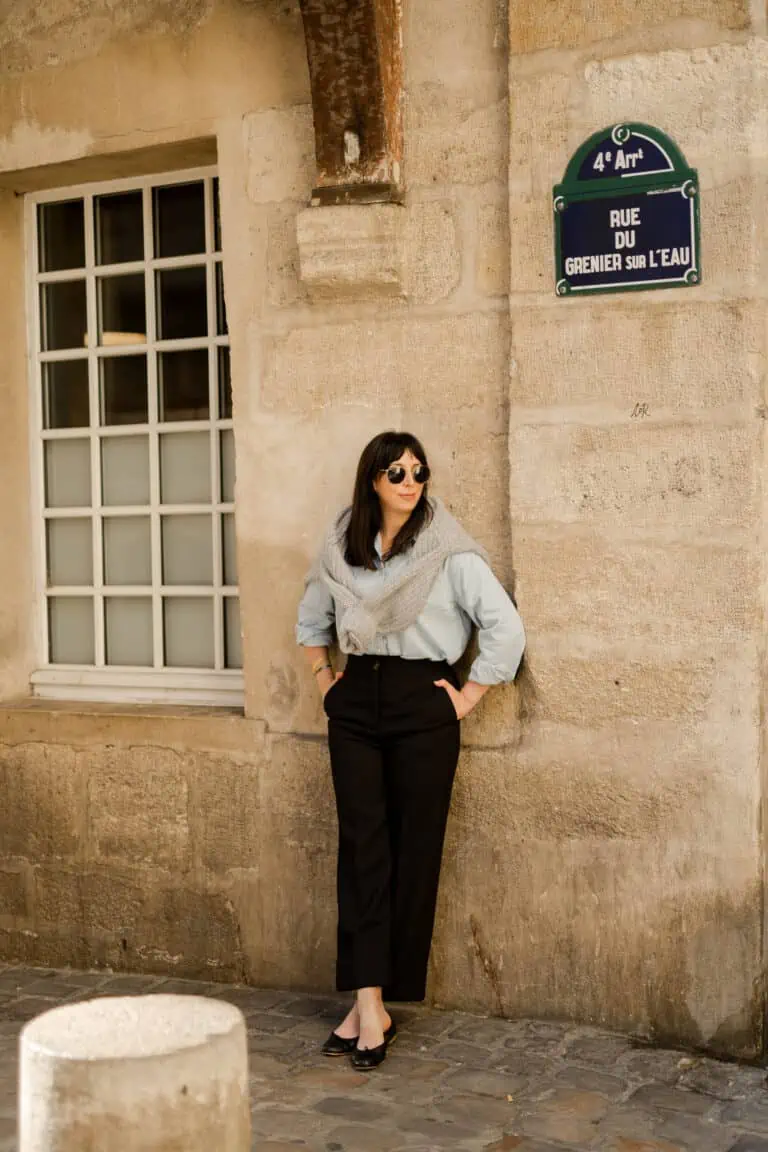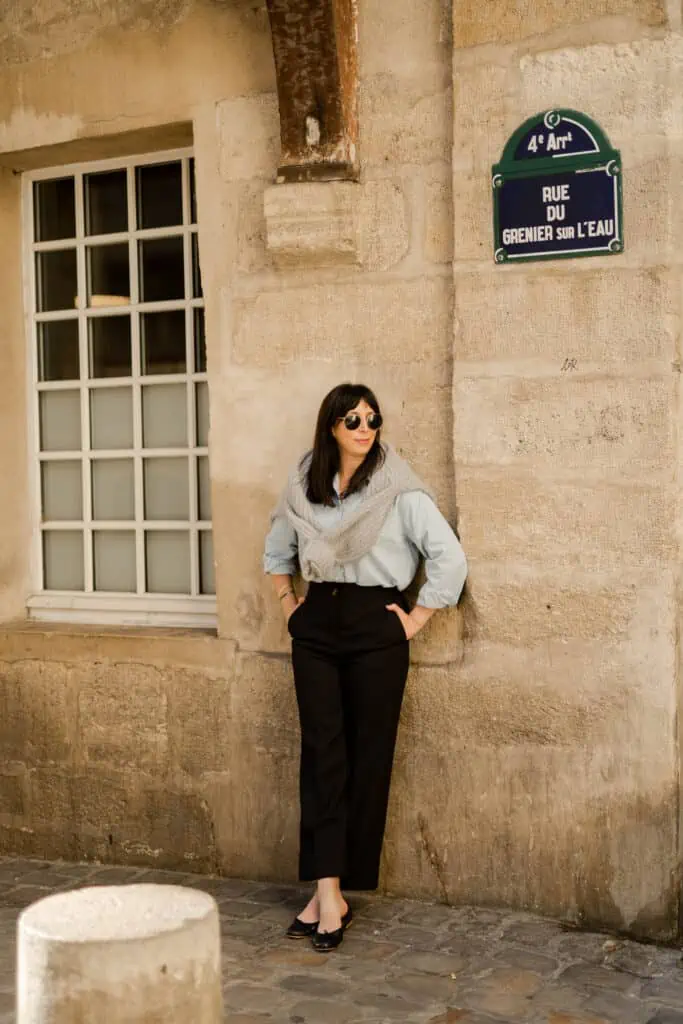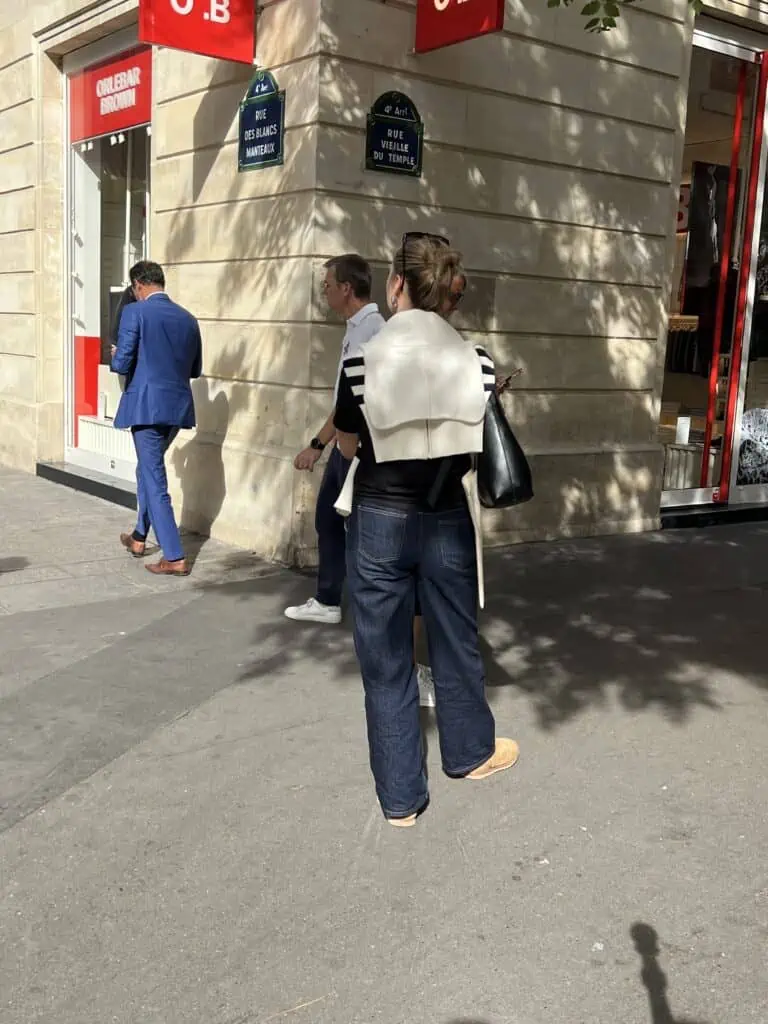 Keep in mind the weather was quite warm during my visit. I saw multiple people men and women with sweaters tied around their shoulders. This is a classic look to sport with a sweater and wideleg pants like I am doing here. I tucked the sleeves together but you can also tie them.
Paris Fall Trends 2023: Grey Jackets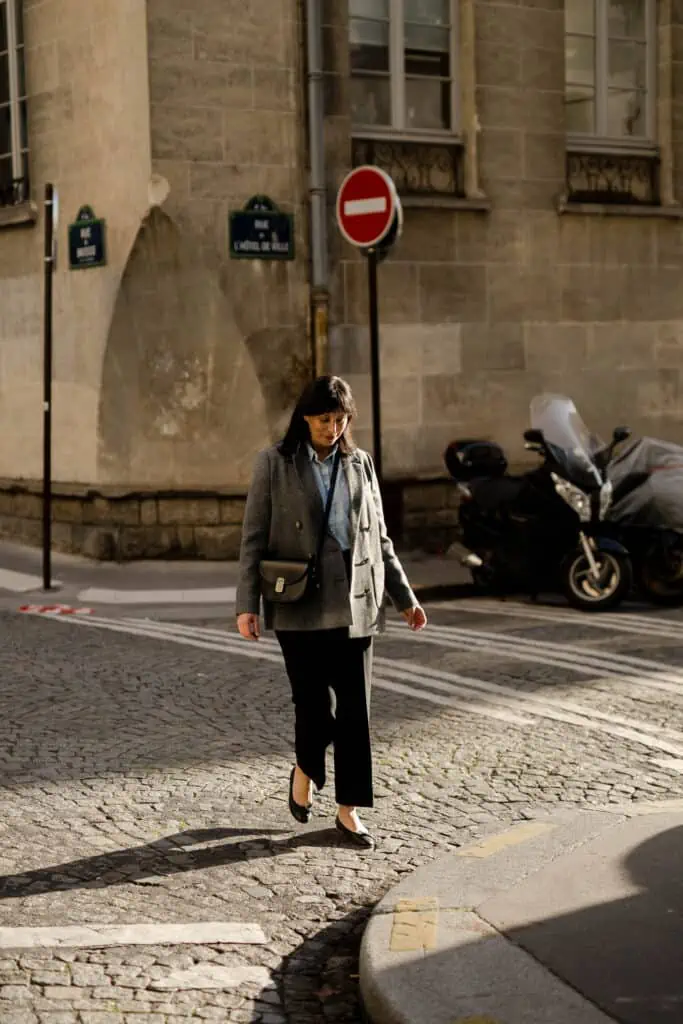 While a pop of red is trending, so is the color grey. I bought this grey blazer in Paris and can't wait to wear it more with jeans and wide-leg pants. Pair grey with black or brown boots and a crossbody bag. 
Loafers are in this Fall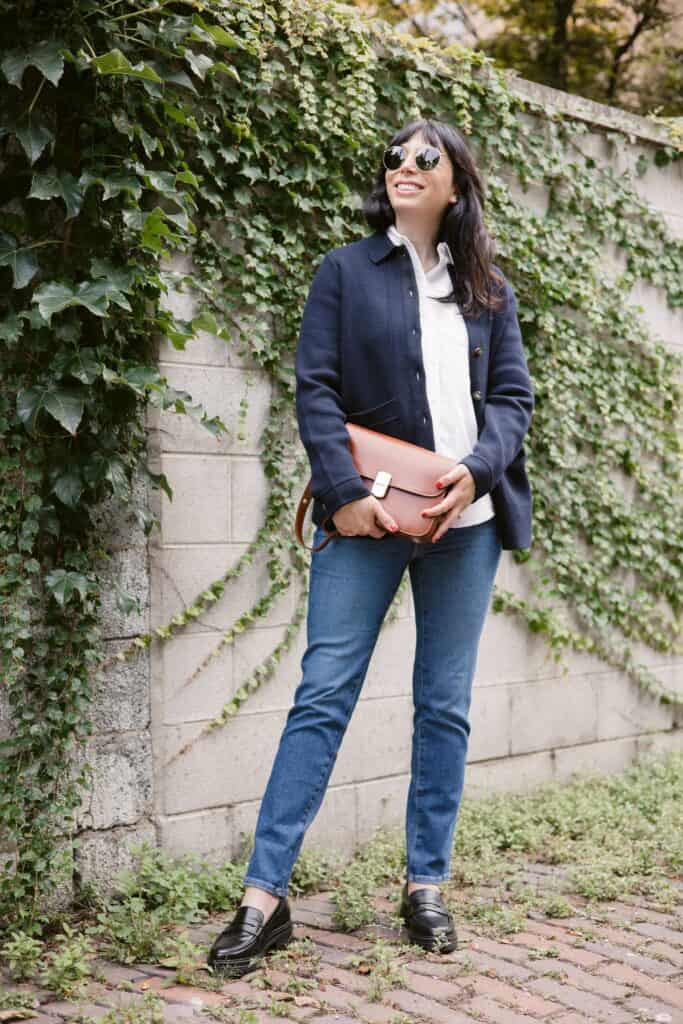 Loafers are in, and I love them. There are two best-selling styles from readers, including these from Sézane and these from Madewell. The trend is showing them with white socks.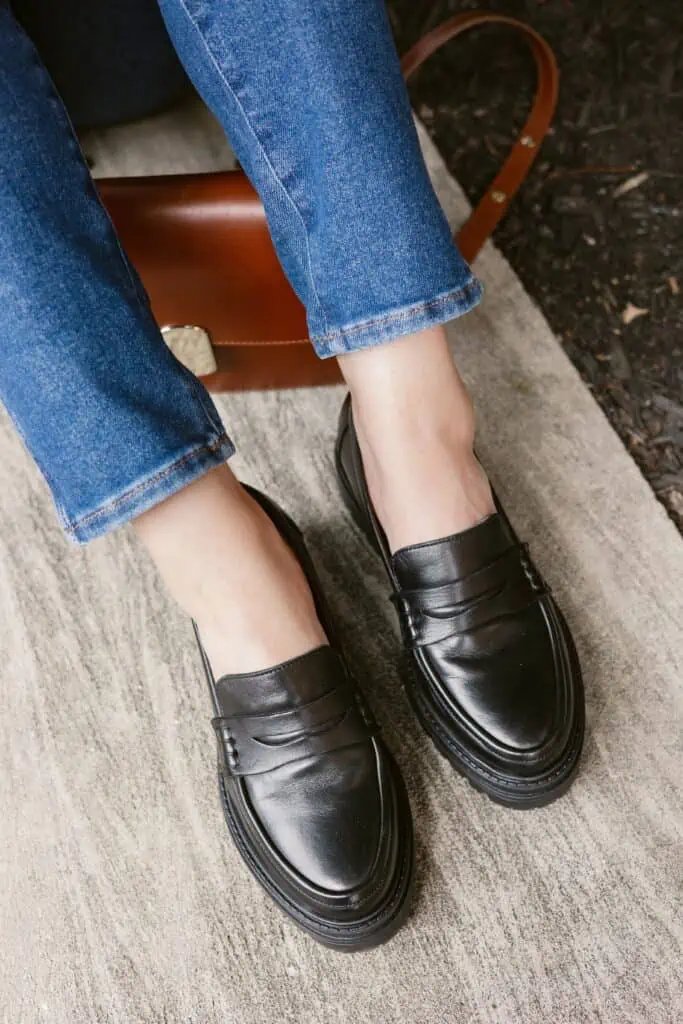 Fall Fashion Trends from Paris 2023: Baseball Caps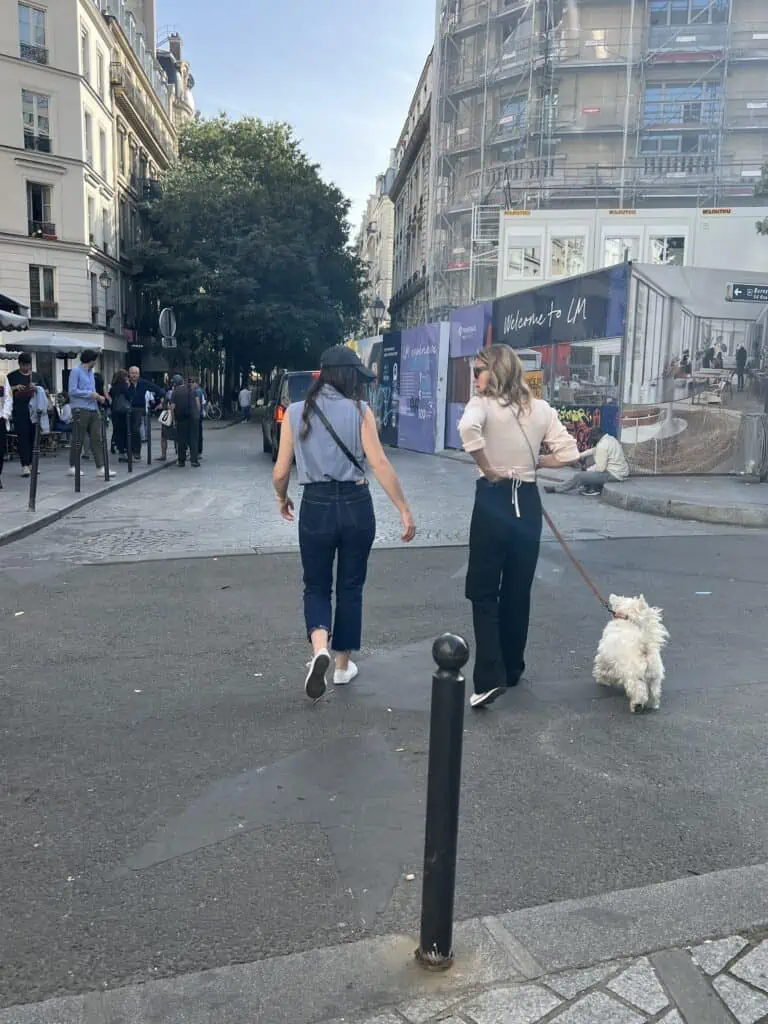 While it isn't a trend I would expect to see, baseball caps were spotted on more than one occasion. I haven't seen Berrets in years unless it is on a tourist. Keep in mind I wouldn't pair the baseball cap with Lululemon leggings. Keep it stylish with jeans, sneakers, and a sweater or blazer.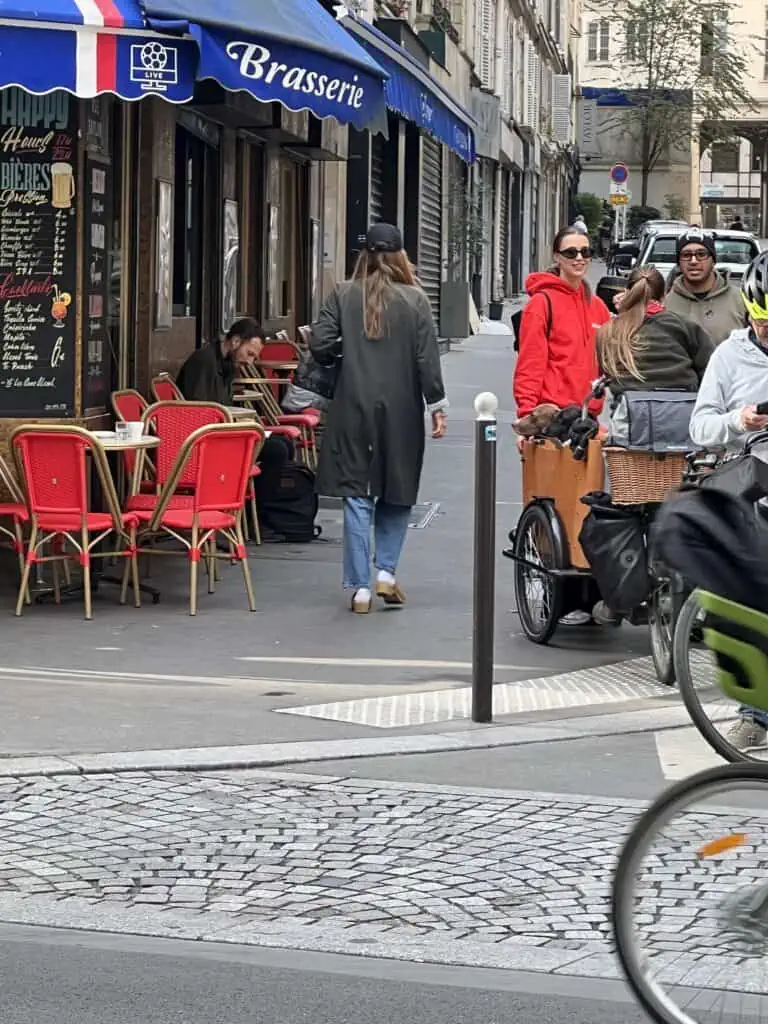 For more fall trends you can check out this post dedicated to shoes.
Photos of me by Katie Donnelly Photography
*This post includes affiliate links. I make a small commission off of items purchased from my links. Merci !