My first trip abroad was to Italy during college for a Semester in Florence. I loved watching the fashion trends all over the city. I took notes way before Instagram and blogging were around on what was trending to see if it hit the US the year after. Last year, I did a roundup of Fall French Fashion Finds which you can see here. I like to think the French are ahead of us by at least a year, so I use this as a way to see if a trend is going to stick around for a while and if I should invest in something or not.
Over the Knee Boots
First thing is first. The over the knee boot! The trend is alive and here to stay!! I have wanted these boots since Devil Wears Prada and I have been searching for the perfect pair since. It has been years but I did finally get these Coach over the knee boots that I love and have worn a bunch already and it is only November.
Over the knee boots were everywhere in Paris and I even saw a woman on an electric scooter wearing them. She flew by too quickly for me to take a photo, but trust me! This is an item I highly recommend you invest in, but everyone has a different budget. Here are a few options at different price points. Target even has a pair for $39.99. You can get both black and brown for under $100.
Thick Cable Knit Sweaters
I like to refer to them as café sweaters. Think of a cozy cold day in Paris, I would want to be wearing an oversized thick sweater with a café crème or chocolat chaud. The cut is a bit boxier which isn't the most flattering in my opinion but they still work. I just ordered this one in red and this cozy sweater in green.
Men's Coats
These are oversized just like the sweaters so don't look for a tailored look with this trend. You can go for a solid color like this coat or a pattern like plaid.
Velvet
I sat next to an older lady at a café that was head to toe velvet and let's just say I wanted to be her friend. Fashionably chic! This trend has gone all the way to Home Decor (think pillows and couches)
I haven't owned a velvet dress since I was 13, but I am actually ready to give this trend another go!
Midi Skirt/Dress
This trend was around over the Summer and I fully embraced it! Pleated skirts and midi dresses were all over Paris.
Burgundy Red
Clearly I like this color! I found my original coat at Zara but I am seeing this color everywhere. I can't complain, I think it is my new signature along with my favorite Burgundy lipstick.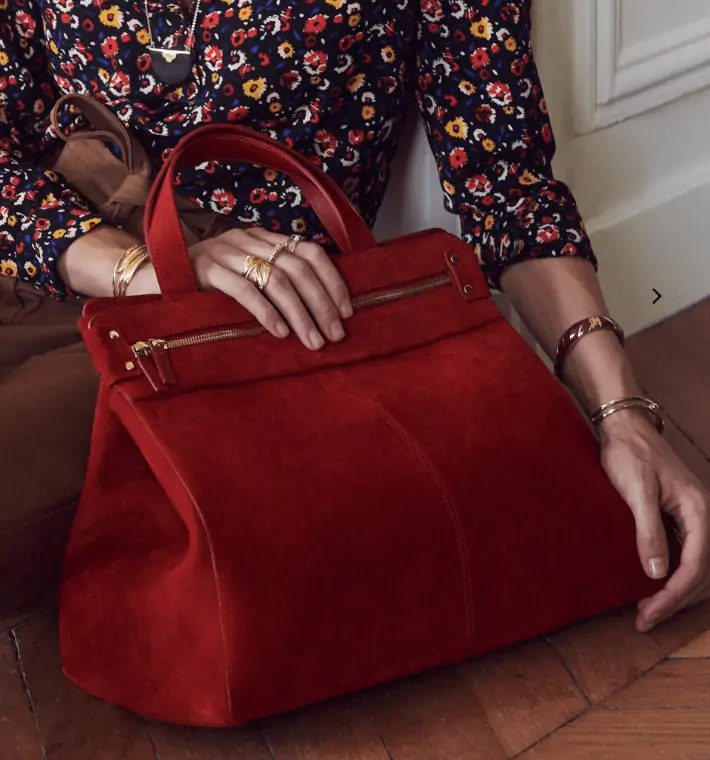 This may be one of my favorite trends behind the over the knee boot. I have had my eye on a belted jacket from Cos for sometime but it is a bit pricey. I was so happy to see a few more budget friendly options around the $200 price point this season at Nordstrom. Can I put a coat on my wish list for Santa?
Booties
They have been around for a while and they are here to stay. Invest in your Blondos (my favorite walking shoe for Paris)
Do you have a favorite Fashion trend of the Season? Or perhaps a favorite piece that you can't stop wearing? I would love to know.
P.S. If you are headed to Paris this Holiday season don't miss my guide on what to do in Paris over Christmas and New Years.