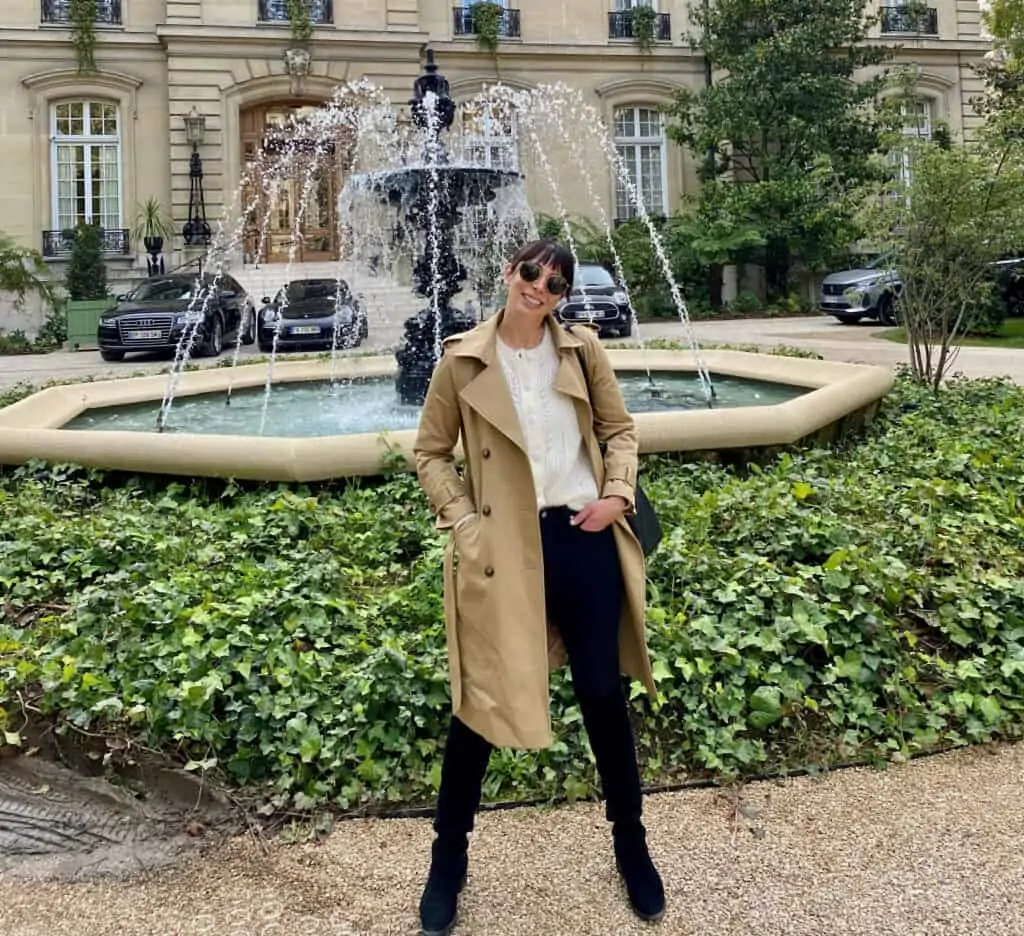 I'm engaged! 💍 This may come as a surprise for most of you since a lot of you didn't know I was dating someone. I met someone special a few years ago and we have kept our relationship private. Before I get into any further details, he still would like to remain private so I don't have any plans to share photos of him or to incorporate him into blog content.
Life Update: I'm Engaged
He proposed in Paris in Palais Royal with my friend Katie documenting the special moment. It happened in Paris back in October and it was very special. I think I have cried every day since in a happy way. (yes, I have cried a lot while writing this post) A lot of you have mentioned to me that I am glowing lately, especially in Paris. I think it was a combination of being back in Paris and the engagement. The above photo is from the day of the engagement.
I had a million bad dates over the years and I had just about surrendered to the fact that I would be single forever. After keeping the relationship private for so long, I wanted to share for one important reason. There is hope to find love later in life. If you take away anything from my story, I hope that is what sticks with you.
I think there is a big stigma around being single, especially in your late 30's/40's. In Sex and the City, the girls were in their mid-30s when it originally aired. There was so much pressure to date and settle down get married and have kids on a specific timeline. I have not been one for timelines.
In my mid 30's as cheesy as it sounds I learned to love spending time alone, taught myself to cook, and traveled the world. I also was able to build a successful photography business. Finding a person to be with wasn't about looking for someone to complete me, it was about finding a partner that supports me and loves me for who I am. As I got older and more mature, I was able to really identify the values I was looking for in a person. The important list of values are ones I share with my financé.
I am sure there are a lot of questions so I will try to answer a few below.
Do we have a date?
The most common question!
Yes, the date was an easy one and one that I won't budge on. It is very sentimental to both families.
The ring?
The ring was my grandmother's. I have spoken about her often on the blog. We were very close and our relationship was so special. In my twenties, I used to try on her ring every time I visited her. When she was in hospice, she took the ring off her finger and gave it to me. I turned to my dad and gave him the ring.
I told him when I met the person I am going to marry, he could give him this ring. It sat in the safety deposit box for 10 years almost to the day… My fiancé met my dad while I was in Paris to get the ring which he proposed with. We had to get the ring reset and resized. I don't think I will be sharing the exact design or details but a few of you have spotted it on my finger in stories on Instagram.
The proposal?
It happened in Palais Royal which is exactly where I wanted it to happen. I was lucky my fiancé reached out to Katie Donnelly my friend and photographer. She was there to capture the whole thing. It felt like one big blur and time stopped at that exact moment he got on his knees. Plus, feeling my grandmother's ring in my hand made me start crying. I was hoping it would happen in Paris when he met me at the end of the Paris trip but I didn't know for sure. I am a BIG planner and was actually caught off guard. We have some very special photos we have shared with family and friends from the day. I won't be sharing them here.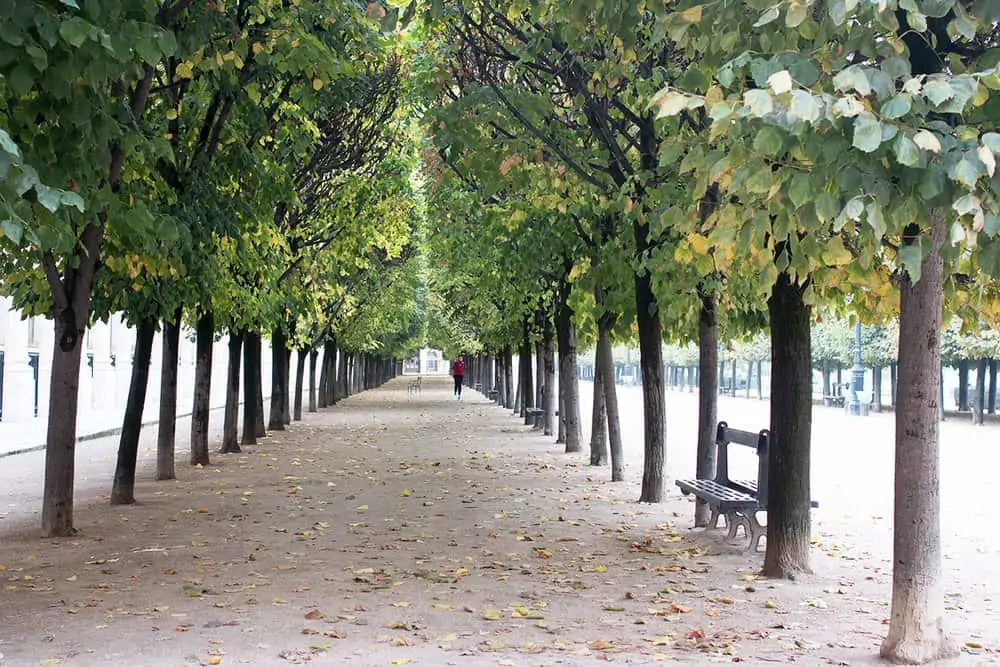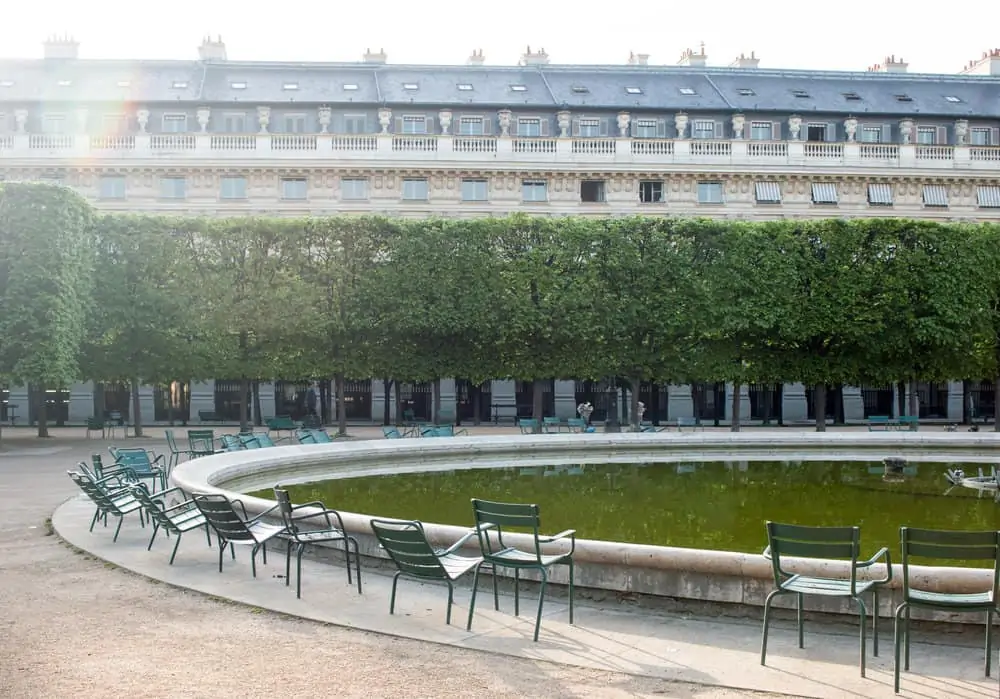 How did the family react?
Once the engagement happened, I wanted to just enjoy being in Paris with just the two of us and not share until the next day. Since my dad was waiting impatiently back in the US, we decided to share with both sides with Facetime calls. There have been a lot of tears and cheers ever since! I adore his family, they have been so welcoming and supportive of me and us since the beginning. My family loves my fiancé and I am excited to watch the relationships with both sides grow over the years. My niece and nephew adore him which really makes me happy!
I am still navigating this new chapter of being engaged but plan to keep a lot of details private between friends and family. We have just started the planning process but have agreed on a general location, size, and date. We are having fun deciding on small details including the first dance song and the wedding cake flavor.
I don't plan on sharing many details of the wedding here on the blog. The content that you have enjoyed for the past few years will stay exactly the same. Thank you for respecting my privacy and I hope you find the news to be as happy and exciting as we do!