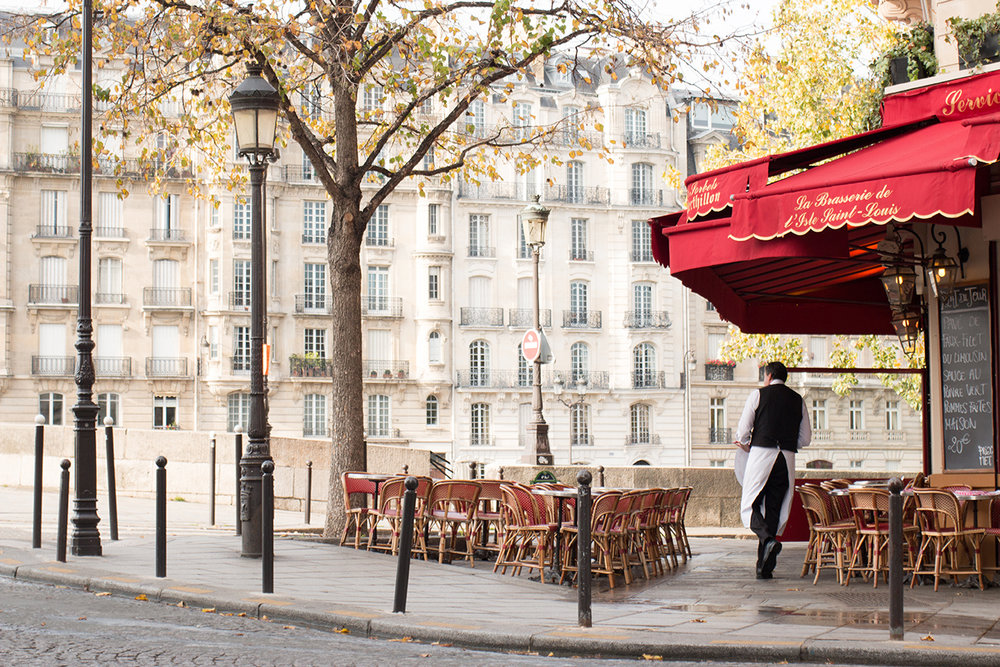 Shop Sunday Morning on Ile St Louis
The holidays are in full swing. I decorated my mantle and made a delicious Channukah dinner during the week. I have four advent calendars (two tea, one chocolate, and one jam). So, I love this time of year so much. On Tuesday, I donated to two great causes with your help. Thank you so much to all those who purchased The Paris Calendar. Over $1,000 was donated to Flatwater and Alex's Lemonade.
This weekend was kicked off with a little raclette party at my Paris family's house. By party I mean there were four of us. I now have this machine on my wish list. If you love raclette and are interested in doing it at home, Trader Joe's has the best cheese but they consider it "seasonal" and stop selling it by January 1st. So stock up now!
Links I Love Week 49
A new Amalfi Coast hotel just opened. I saw this one being built when I was there in July. It looks stunning. Adding it to my bucket list of hotel stays.
Omicron is here. Should you cancel your trip? via The NYT
My favorite Staub pan is on sale for the holidays for $199. I have used this pan so many times. It is well worth the investment. It makes a great roast chicken!
A look inside my Paris Perfect apartment from my last trip. It's a little video tour.
An Underground Parisian Wine Bar opens in Logan Square Chicago
How an American in Paris won the rarest of French honors
Masks become compulsory again in public spaces in Paris
Everything to know about the Cartier love bracelet
4 of the best places to visit in the South of France
New testing requirements for international travel begin Monday. Here is what you need to know before you go.
I made a video with my niece and nephew making Auntie cookies over Thanksgiving. These are a crowd-pleaser for all ages.
Le Bouchon in Chicago is planning on opening a new French restaurant in Chicago.
I found a few new fun Paris-themed books at Anthropologie include this one and this one.
12 hotels that go all out for Christmas
I always bring my own polish for a manicure, this one is my go-to and it lasts for over a week!
Paris has a plan to make the Seine swimmable
I ordered a few things from J.Crew that just arrived including this Cocoon black coat and these pajamas. (sadly sold out)
I got this Barbour jacket for Channukah. I have wanted it for a while now. Also, I upgraded my Amazon fleece which will be donated. 
How To Handle The Holidays As A Highly Sensitive Person
Josephine Baker becomes 1st Black woman honored at Paris' Panthéon in a historic ceremony
I got a Sézane gift card for Channukah and put it towards this sweatshirt. On Giving Tuesday all the proceeds went to feeding the hungry. It was a win/win.
Taylor Swift's song All Too Well breaks "American Pie" record for the longest song on the Billboard Top 100. See how she handled it.
Adele Will Officially Embark on a Las Vegas Residency Next Year
And Just Like That — we have the first full-length trailer for the Sex and the City Reboot
24 Days of Cookies. I love a good Christmas cookie and this has me excited to bake this December via NYT
European style Christmas markets you can find in the US
Emily in Paris: the real Parisian addresses from the Netflix series
I have been watching Tell me Your Secrets on Amazon Prime. So intense and I can't turn away.
I am hosting a Giveaway with The Laundress that ends tonight. I am a huge fan of their signature detergent and now I am hooked on all of their cleaning supplies. You can save 25% off with the code JOYFUL25 at checkout.
I love this Fuji Instamax Camera. It is under $200 and great for a celebration/family vacation/travel I love my Fuji so much.
7 destinations in France where the French like to go
When You Can't Change the World, Change Your Feelings
P.S. Don't miss a blog post. Sign up to get Links I Love delivered to your inbox every Sunday.
*This post includes affiliate links. I make a small commission off of items purchased through my links at no cost to you. Merci!