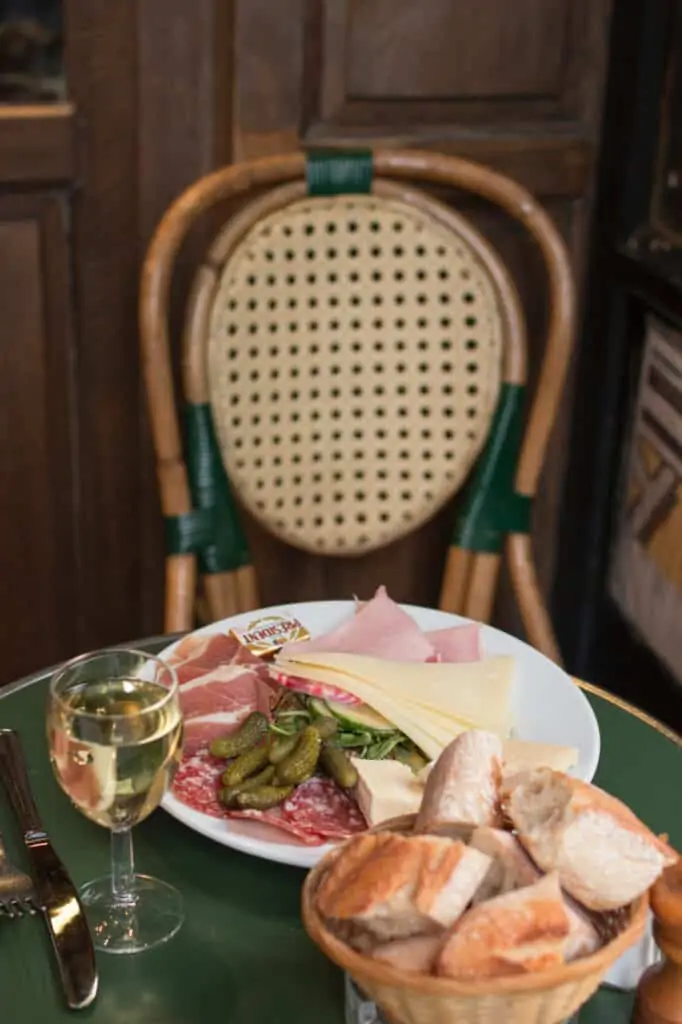 It's been a little while since I have written a Frenchify post. This post was inspired by the reopening of the Parisian terraces this week. I wish I could be transported to a Parisian terrace to feel the buzz and the energy in the city. Rain is expected for the day but from what I have heard from my Parisian friends, it won't stop them.
Parisian terraces are an extension of the home. You will often hear Parisians say their favorite terrace is just below their apartment or on the corner in their neighborhood. The terraces are great for coffee, wine, people watching, meeting with friends, and having a meal or all the above.
The difference between the US and France when it comes to table service is once you have a table in France, it is yours for the night. You can spend hours sipping a coke, glass of wine, or coffee. You don't need a crazy bill and continuous ordering to keep the table. You will have to track down the waiter and ask for the check when you are ready to leave in comparison to the US who typically tries to turn as many tables as possible in one night.
For essential café etiquette for Paris, you can check out this post.
If I was on a Parisian terrace this Wednesday, I would most likely order a salade chèvre chaud and a glass of Sancère. One of the things I love most about French cooking is the ingredients are fresh, delicious, and simple. This salad isn't hard to make but the combination of all the ingredients really makes it come to life and taste so good. I recently made this French classic vinaigrette you can try if you are looking to make a French bistro salad.
To transport yourself to Paris this week or any week for lunch.
Set the space with a classic Parisian table and chairs.
There are a few options to do this. Some are more budget-friendly and others are splurges. I currently own and love this marble table and chairs from World Market and Crate and Barrel. I was on the hunt for a classic marble table for years before finding this one which feels very classic French.

A simple table setting will do the trick.

A few French staples will help complete the meal.

Set the Menu
Below are images and recipes to inspire your lunch menu at home.
Here is what readers said they would eat if they were transported to a Parisian terrace this week:
Champagne and an omelette aux fine herbes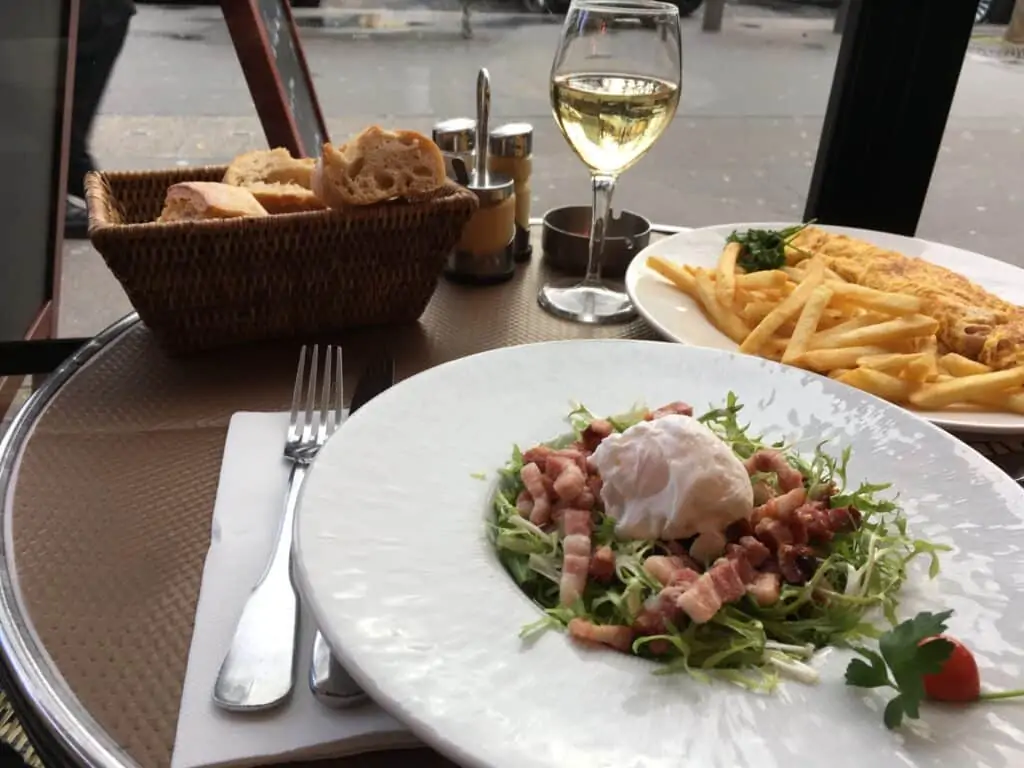 Wine, salad niçoise, bread, chocolate mousse, cafe crème
Steak Frîtes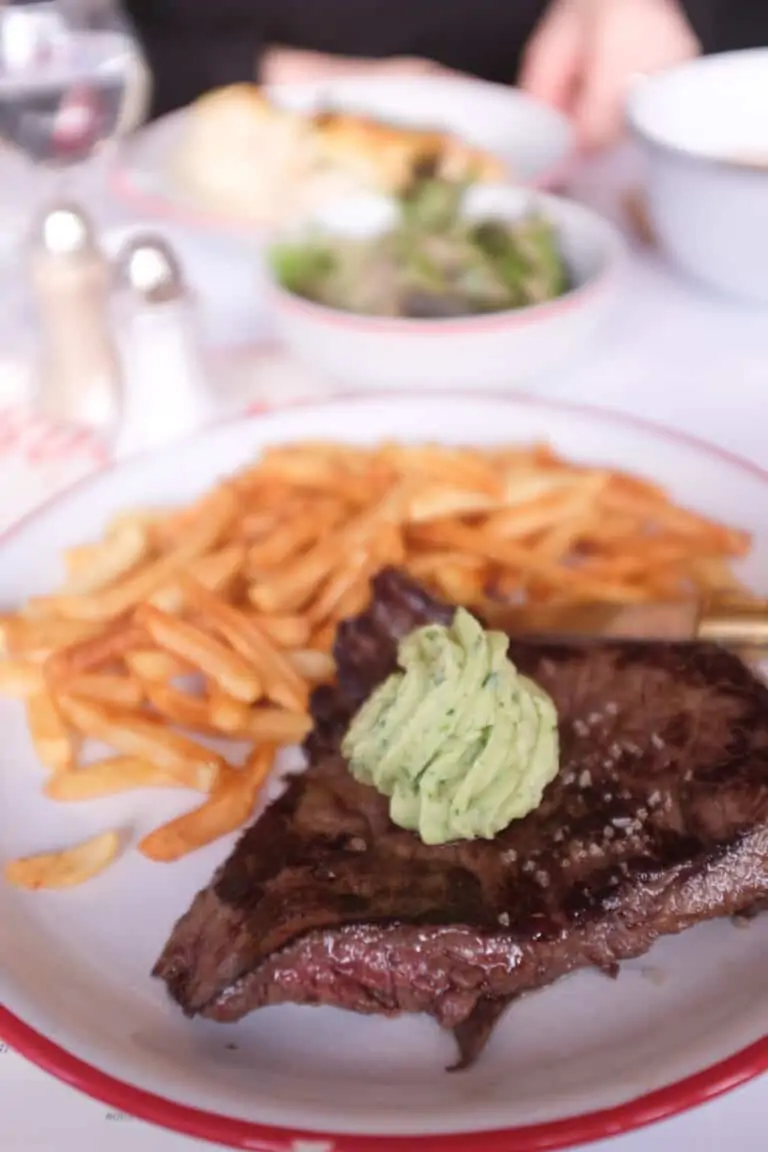 Steak tartare and a glass of red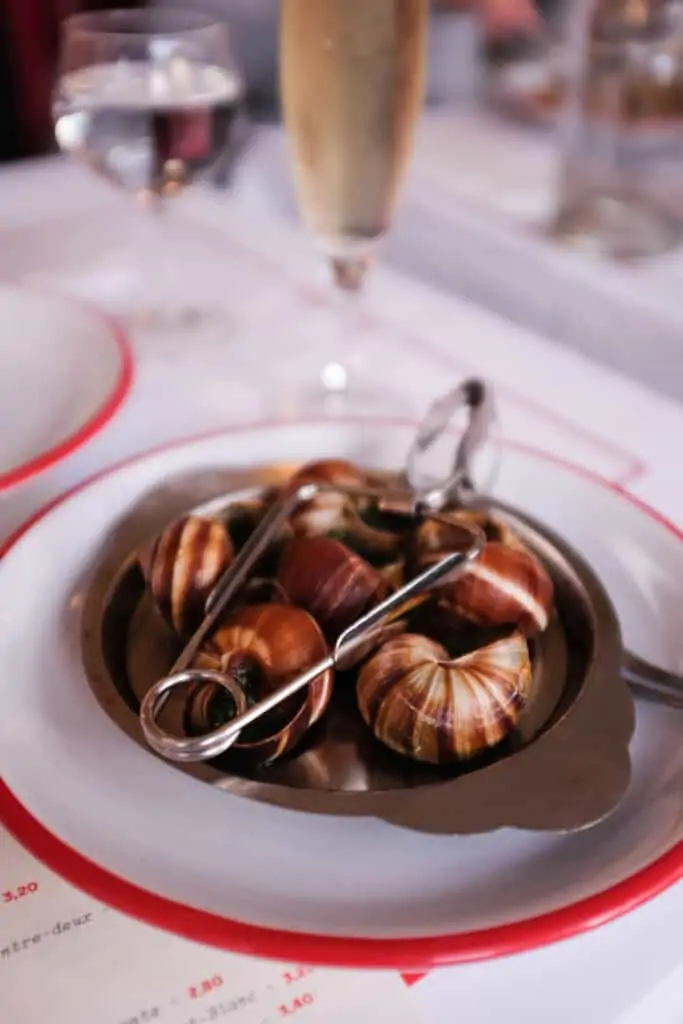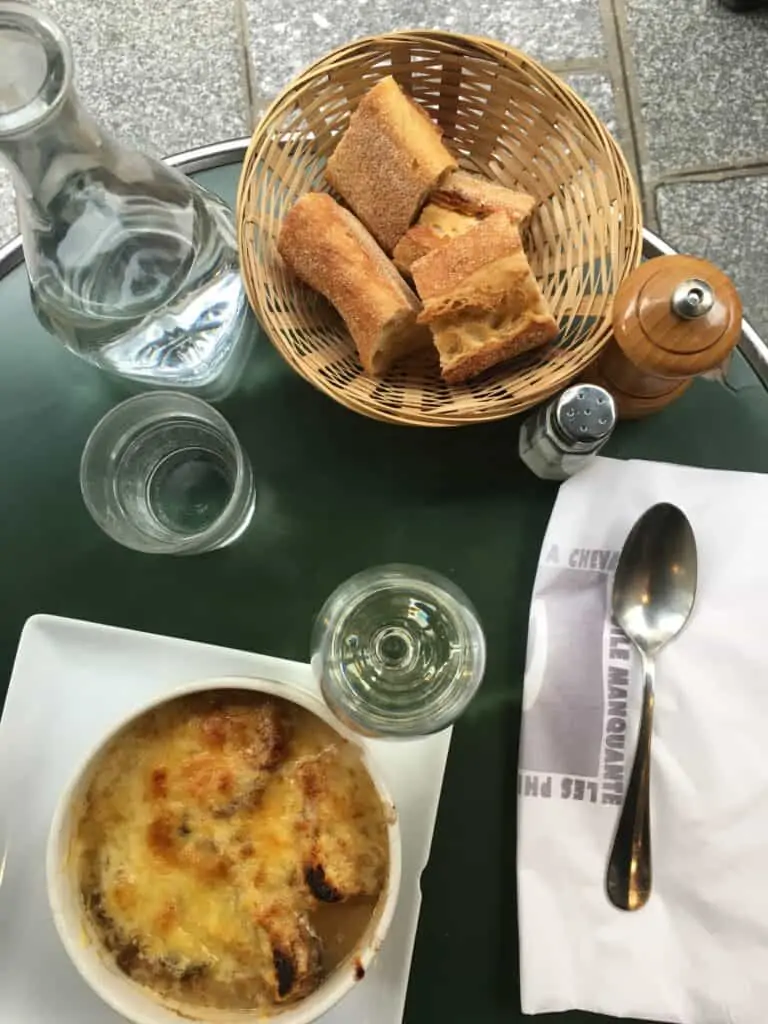 Duck Confit
Quiche. You can get my recipe here. For a healthier version, try the sweet potato quiche.
Pour the Wine
If you are not ready to drink wine at lunch, you can push it to the afternoon or after work. No pressure.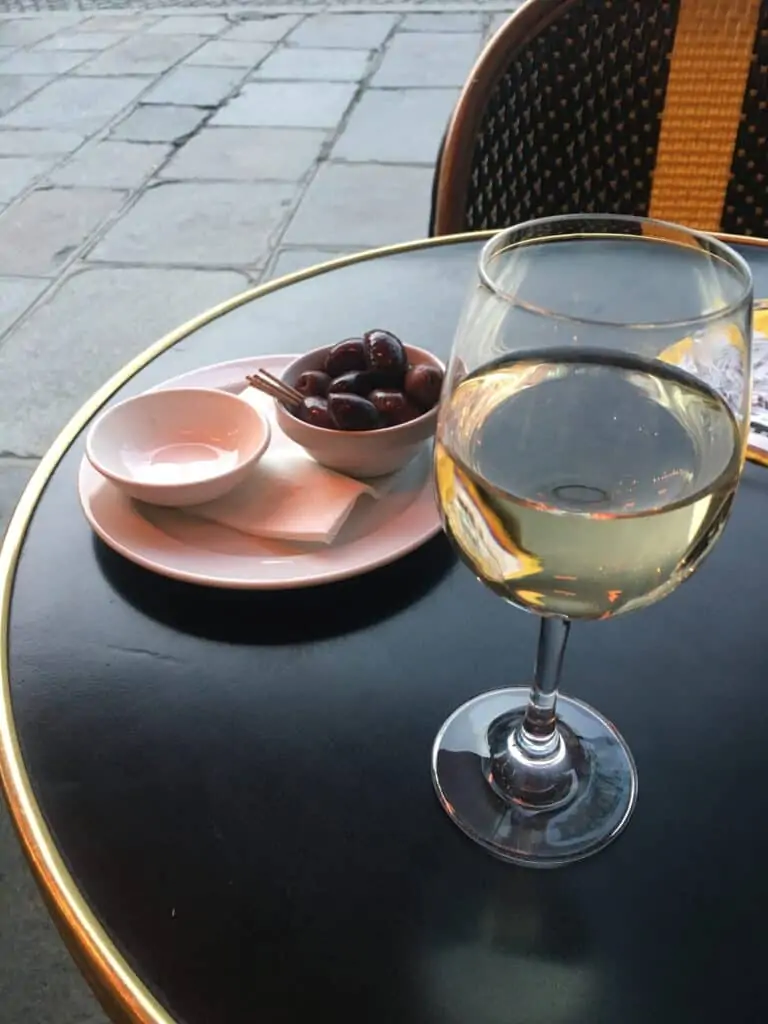 I hope this post helped transport you to Paris and inspired your lunch at home. Tag me with @everydayparisian if you make something delicious and you want to share.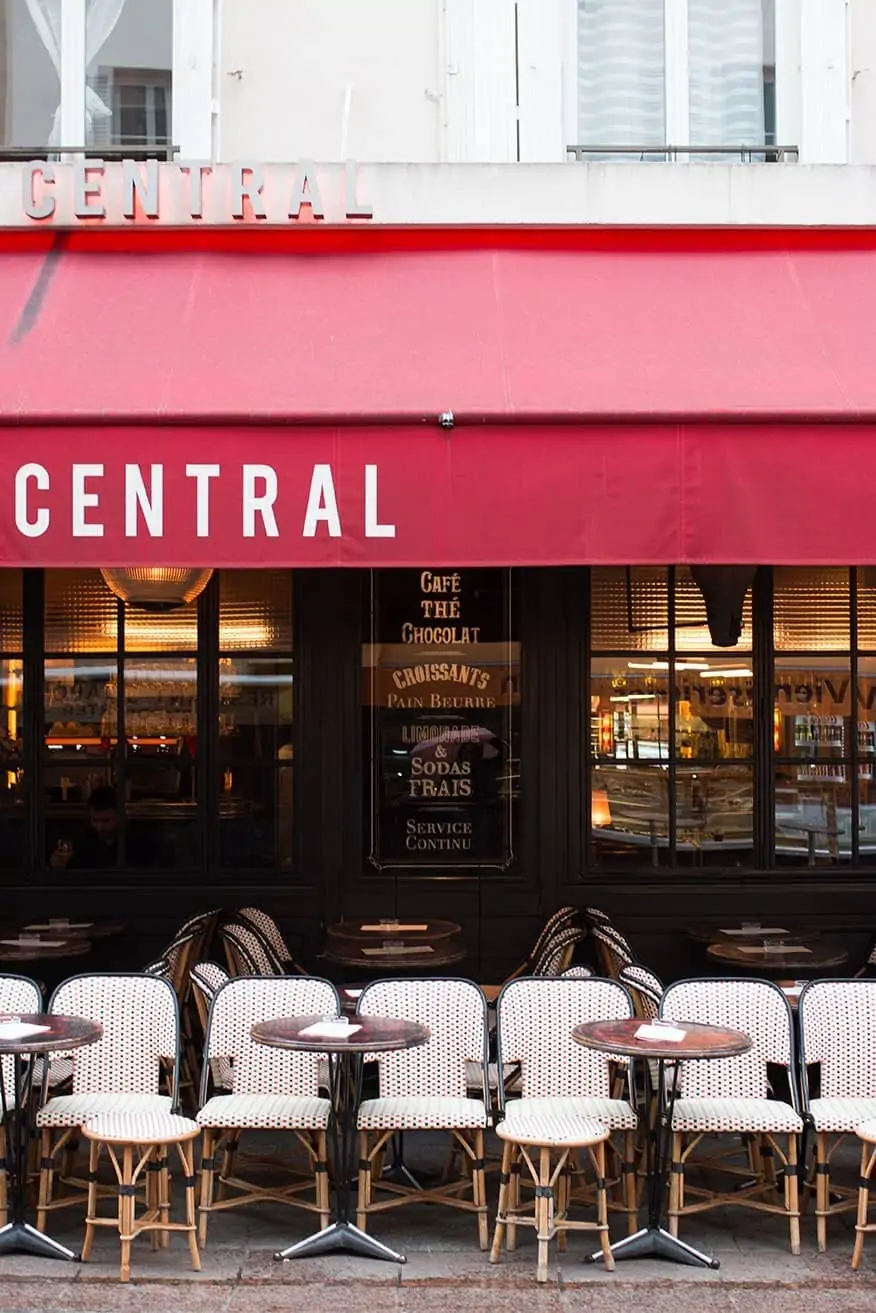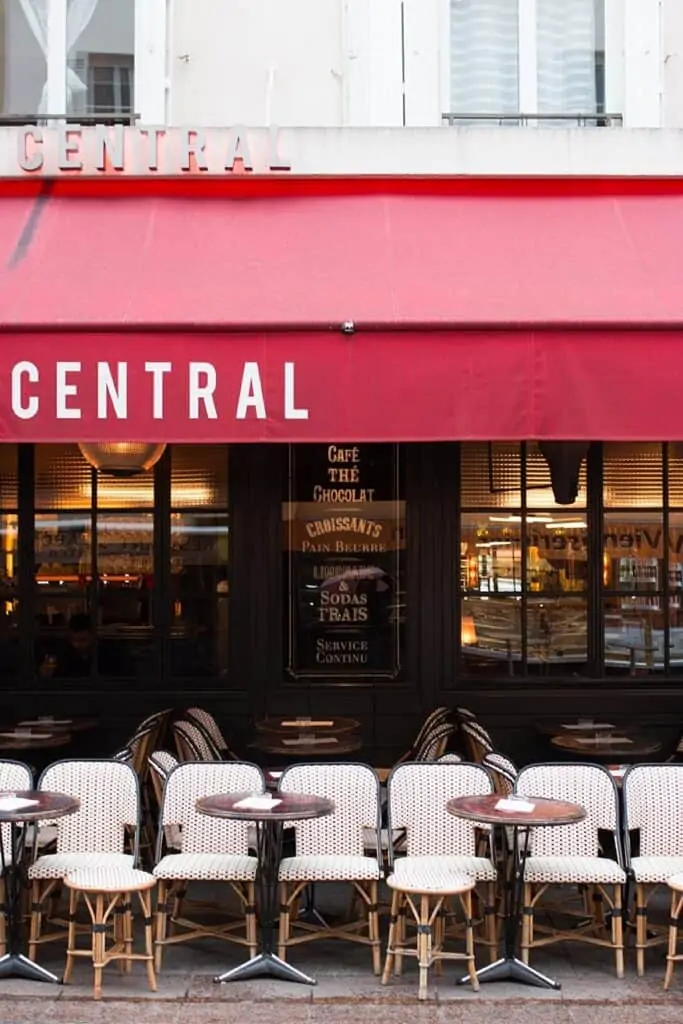 Shop Café Central on Rue Cler Print Here
This post includes affiliate links. I make a small commission off of items purchased through my links. Merci!