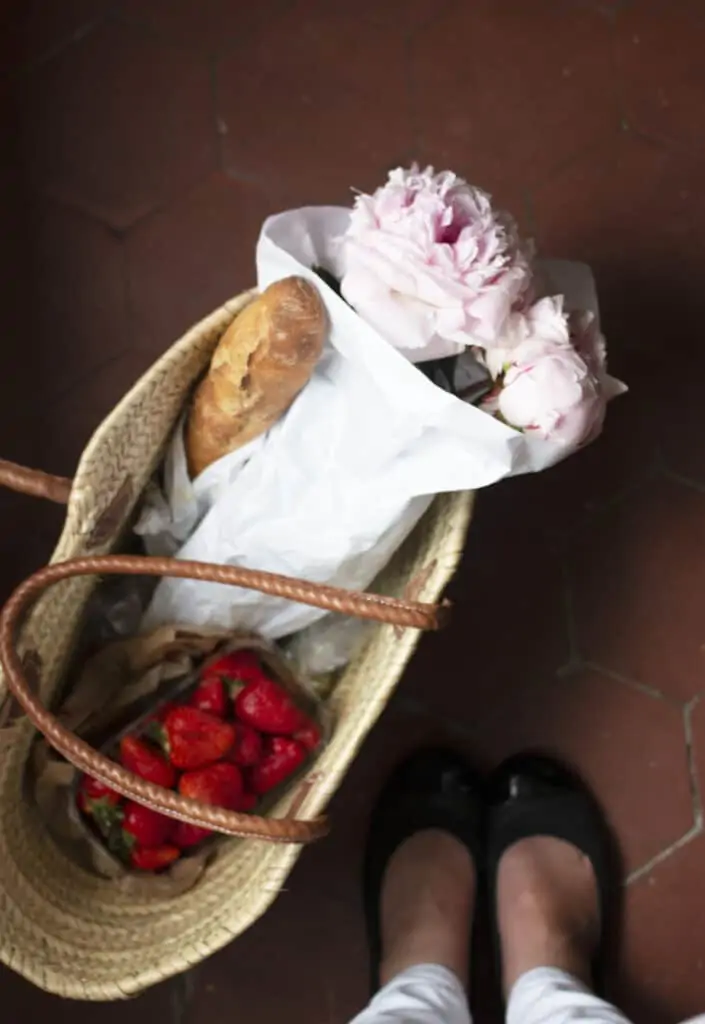 How to Shop a French Market Like a Local
One of my favorite things to do in Paris is visiting the markets. There are markets every day of the week except for Mondays. One of my favorite markets in Paris is the Bastille market. I have been visiting this market on Thursdays and Sundays for almost 10 years. I have favorite vendors and I know who has the best cheese, fruits, and flowers. Below are some of my tips for navigating a market in France and how to shop a French market like a local.
I highly recommend visiting at least once during your trip. Even if you aren't staying in an apartment and don't have a fridge, you can buy fresh strawberries, cheeses, and a baguette and make a picnic in a local park. The fruits in vegetables in France taste way better than anything you will buy in the US. (at least in my opinion)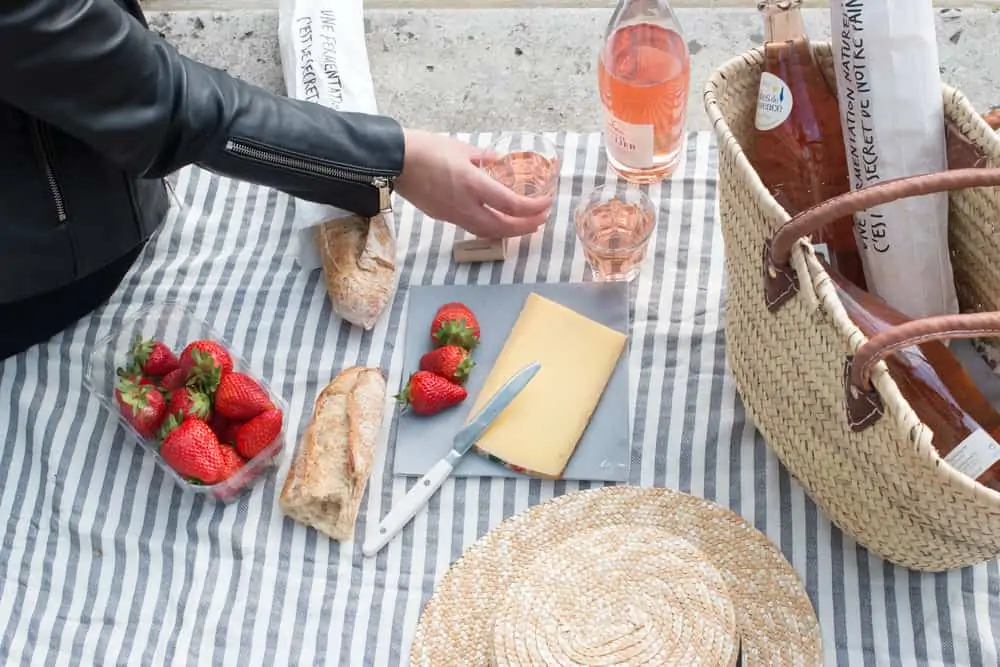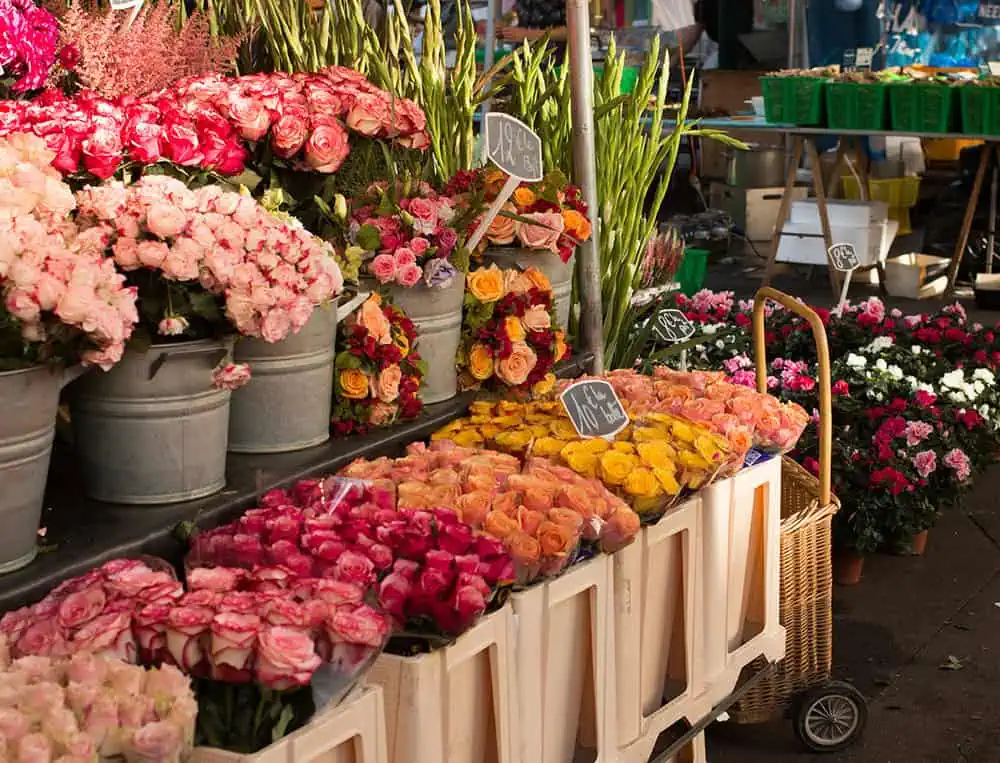 How/When will you be eating the food
The first thing the vendor will ask you is when you are eating the food. They may also ask you how you are preparing it. This helps choose produce that is ripe or almost ripe depending on if you will eat it that day or later in the week.
This also goes with cheeses. Trust the vendor.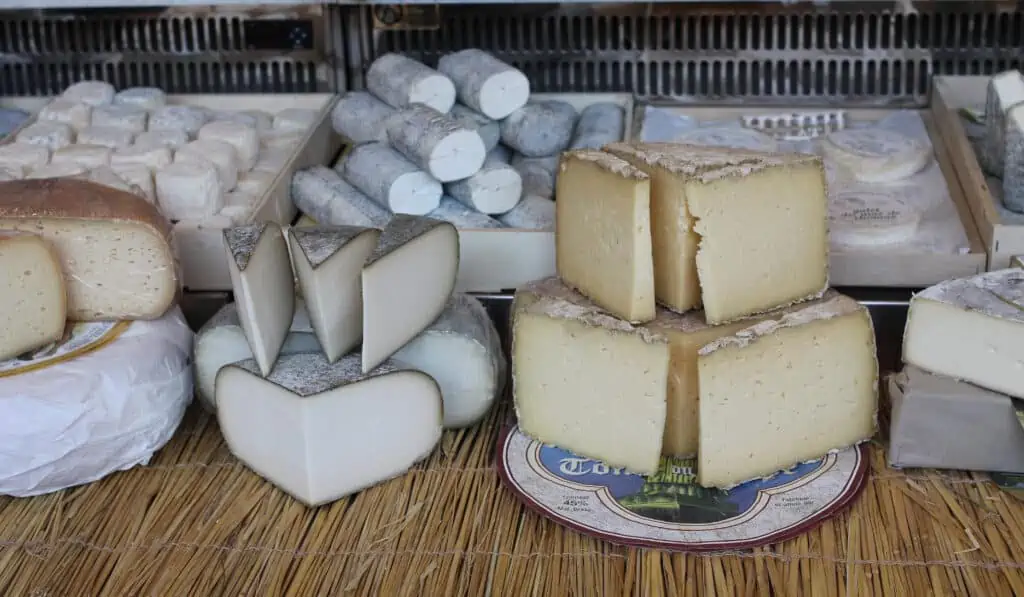 Don't Touch the Produce
Vendors prefer to touch the produce instead of the shoppers. You can point to what you want or ask about but don't touch it! This is a dead giveaway that you are not a local. Also, make sure to respect the line. Everyone cues, they may not respect personal space but you will have to wait your turn to order.
Read the Signs at the French Market
Read the signs and know where something is from. The sign will tell you what country the product originated from. France, Spain, or somewhere else.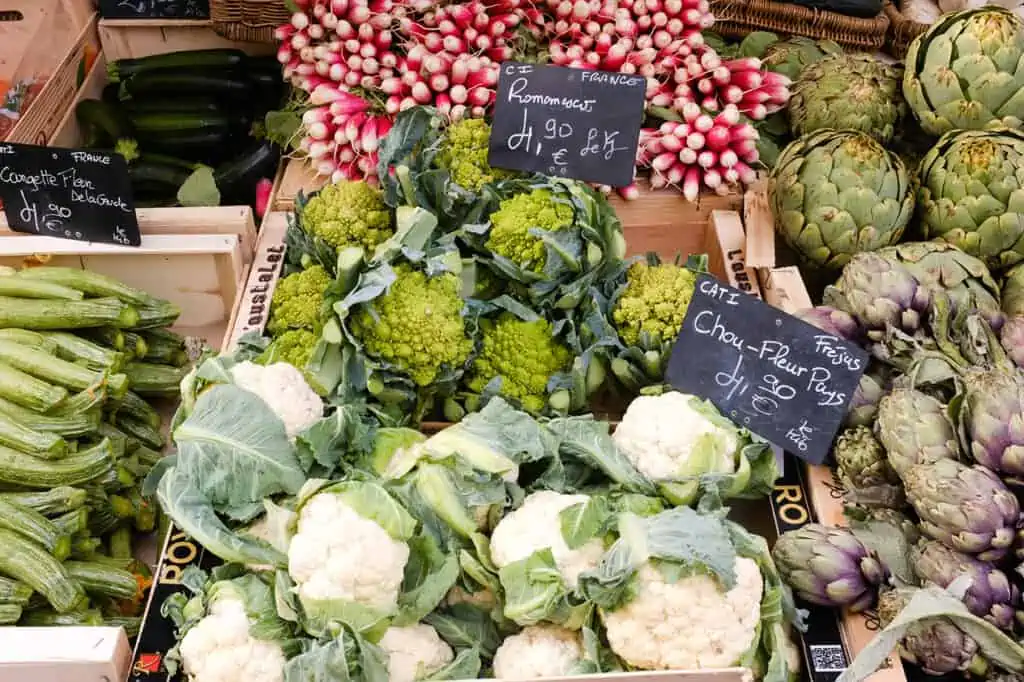 Bring a tote bag or trolly
Bring a market basket or trolly for your purchases. Some vendors will provide plastic bags but it isn't preferred. You will mostly find people walking with a trolly or bag. For some basket options you can try these: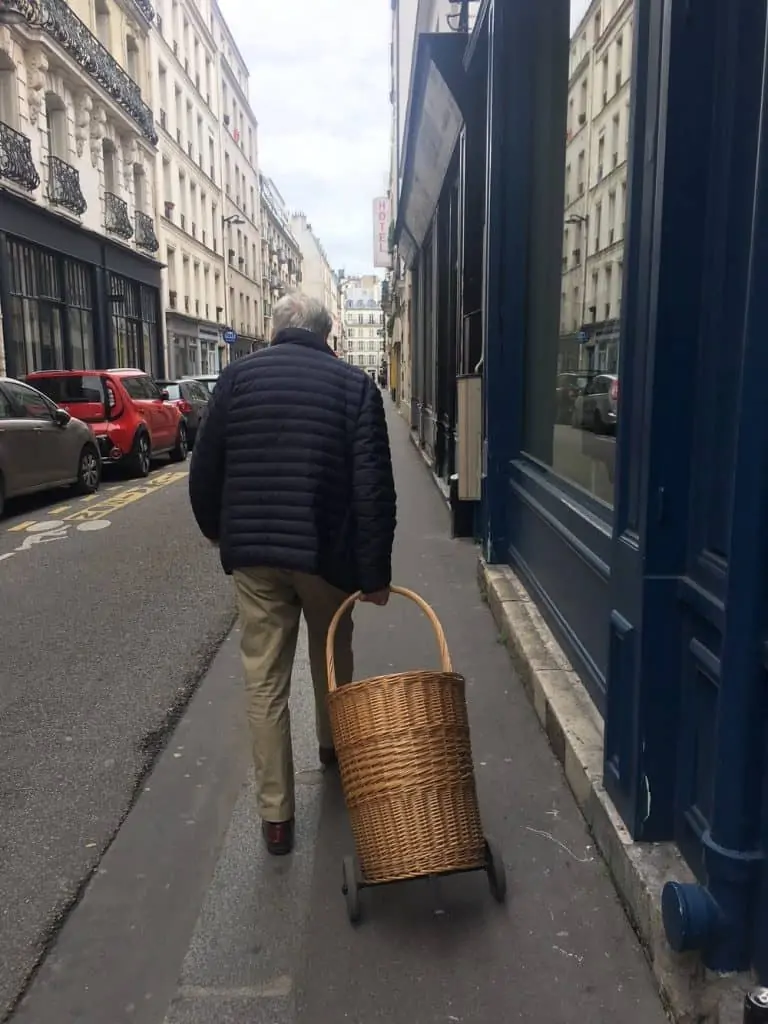 Arrive Early
The best produce and flowers are right when the market opens. Lines form and the markets can get busy, especially on the weekends. You will want to arrive early to browse and shop.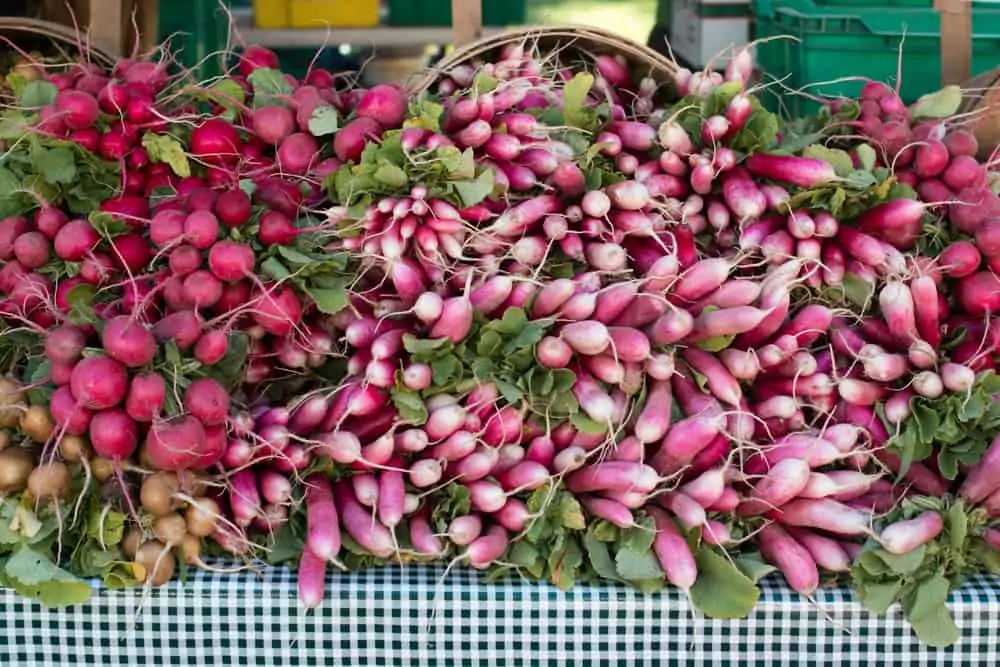 Get to Know The Vendors
Your vendor will help you when it comes to making the right selections. When I lived in Montmartre, I visited the same vendor every week. I would purchase fruit and he would direct me on what was good that week and what was not. If I made a choice of something that wasn't flavorful or a good crop, he would direct me to another choice. As I was a frequent customer, he would throw in a few extra pieces of fruit or something new to try. He was never wrong and I was able to experience new flavors, fruits, and vegetables I wouldn't have tried without his direction.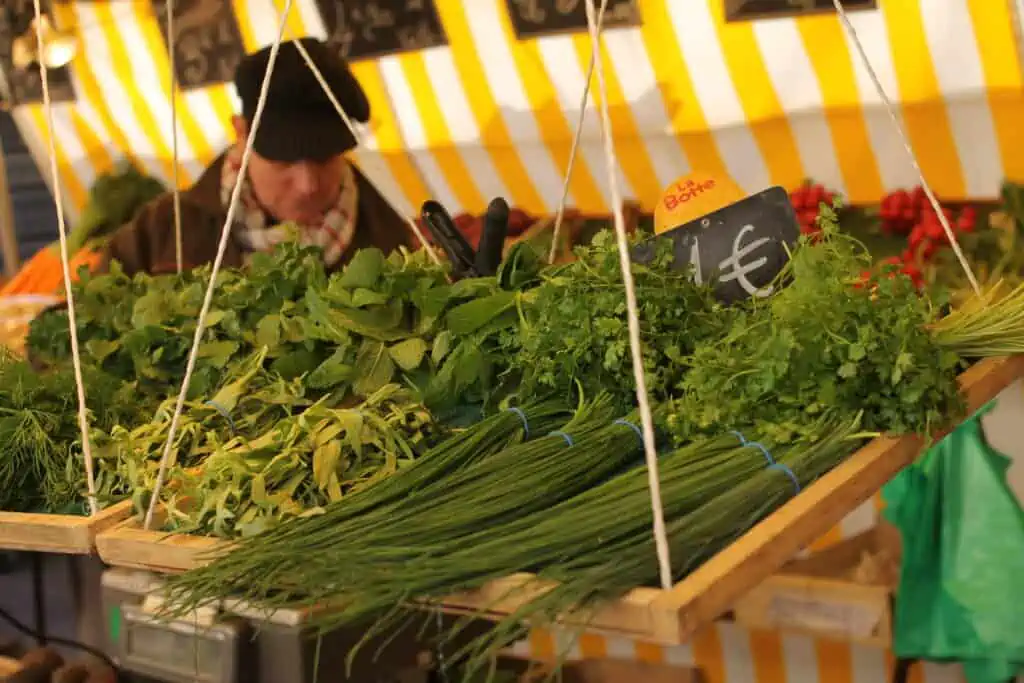 Cash is Key
Cash is preferred when paying for market items. Correct change is even better. Some vendors do accept cards but there may be a minimum. Everyone has to pay a processing fee for credit cards, so cash is best.
Greet your vendor
It's important to greet your vendor with Bonjour. Treat them with the same respect you would a shopkeeper.
I hope you found this post helpful for the next time you visit France and shop at a French market. This blog post will help you find a market in Paris based on arrondissement.
*This post includes affiliate links. I make a small commission off of items purchased from my links. Merci!