I had a quick weekend trip to Paris at the end of May. We finally had sunshine, the temperatures weren't too hot which left room for a coat but I had no complaints. After 10 days of rain and snow earlier in April, this weather was a gift. For those of you who are planning a trip to Paris, this is what I packed and wore on my latest trip to Paris. I hope this inspires you and helps you pack for your next trip.
What I Wore in Paris in the Spring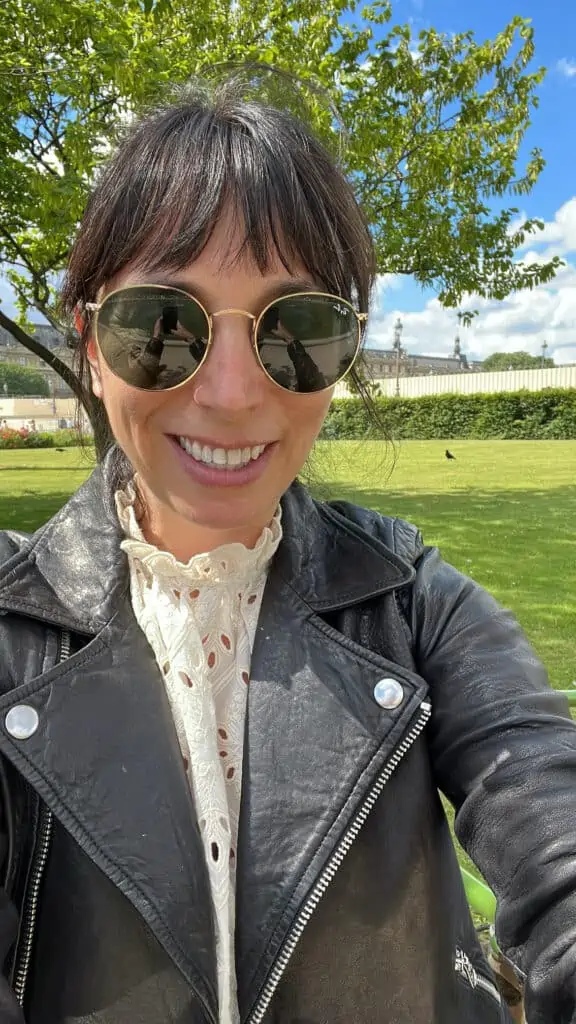 I bought this blouse from Sézane before my Paris trip in April and I have been wearing it nonstop.
It may be the most worn item in my closet since it arrived. I dry clean it in-between wears. It has a little ruffled neck which looks great when your hair is pulled up. I have it in size small. I wore my leather Madewell jacket over top, jeans, and ballet flats for a long walk around Paris. It was a little warmer later in the day and I just slipped the jacket off for cocktails.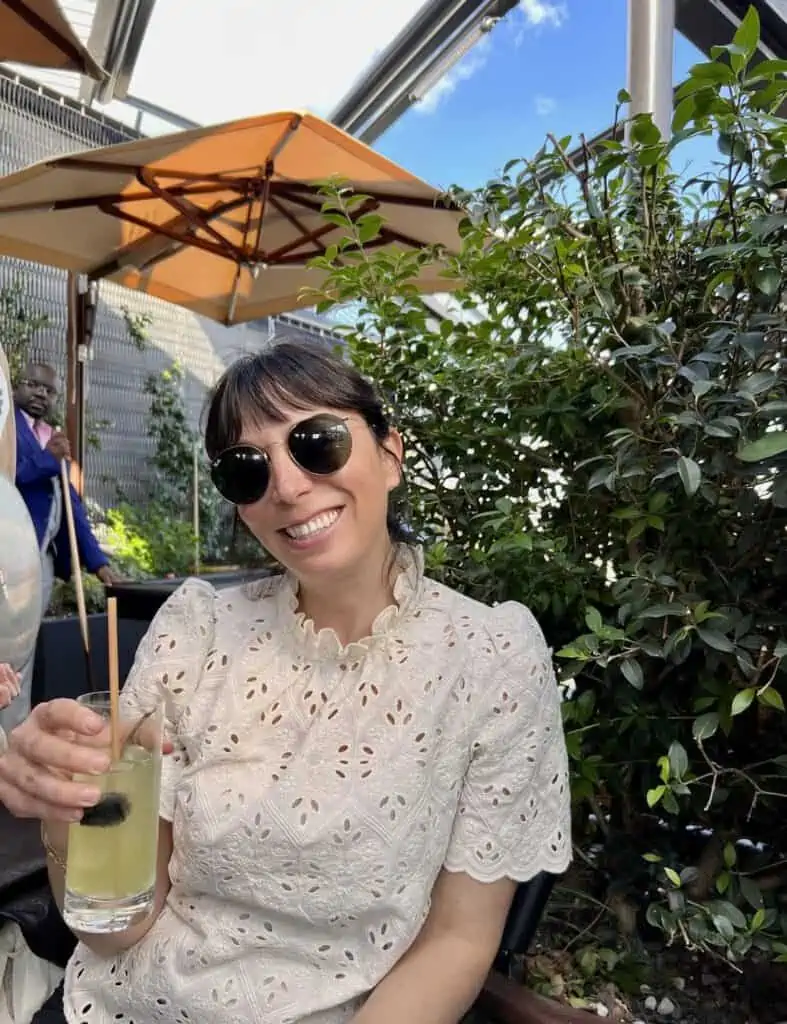 Here is another look at the full outfit earlier this year. I told you it was on repeat.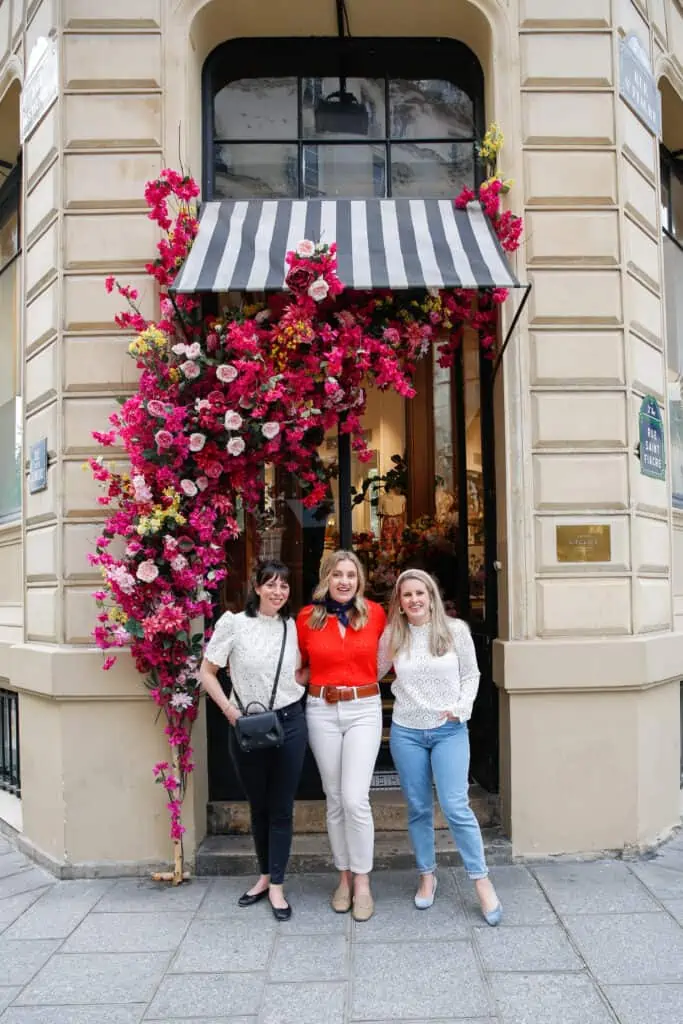 I was so excited to wear a dress on the weekend.
So I packed 3! But only ended up wearing one. I thought I would change before dinner but ended up staying in my Vic dress all day. I had crushed on this dress since last year and it was finally back in stock this year. (And I have it in a size 4) You can button or unbutton as many as you wish. I opted for white sneakers for all the walking. My Madewell sneakers were perfect for the day out.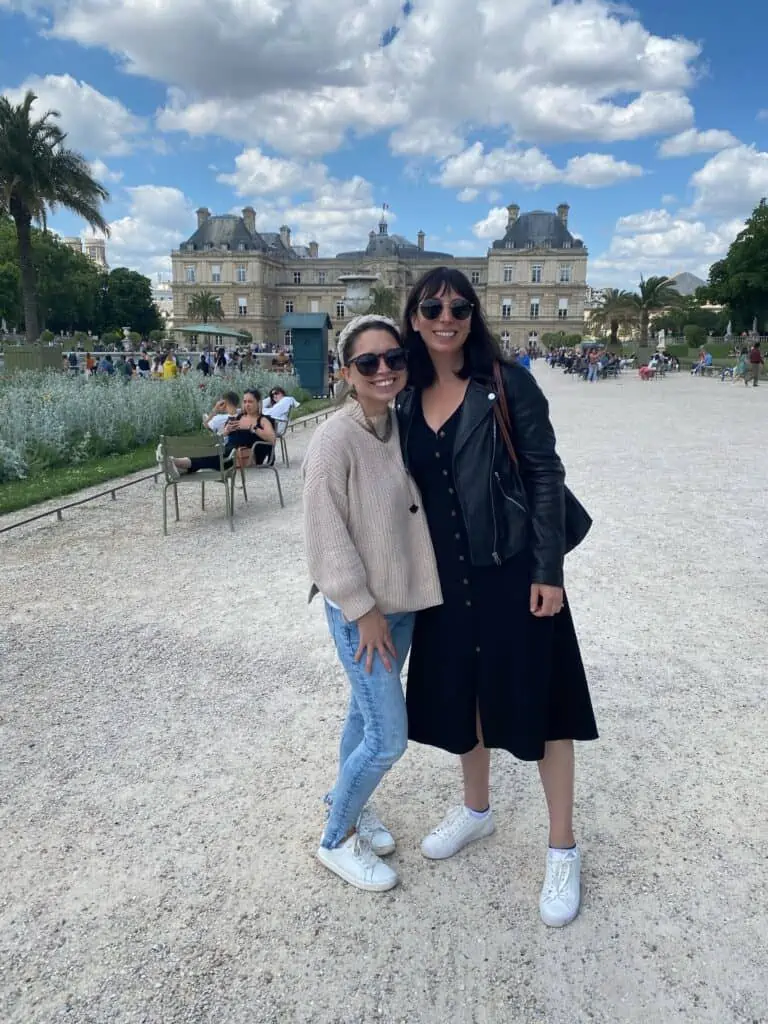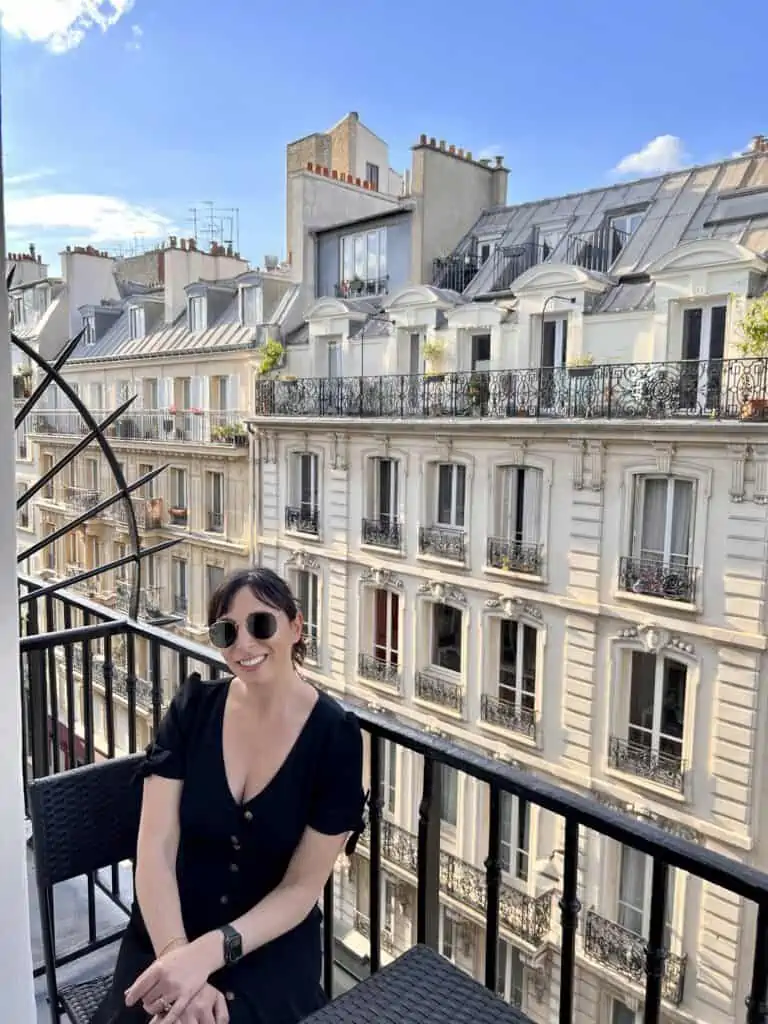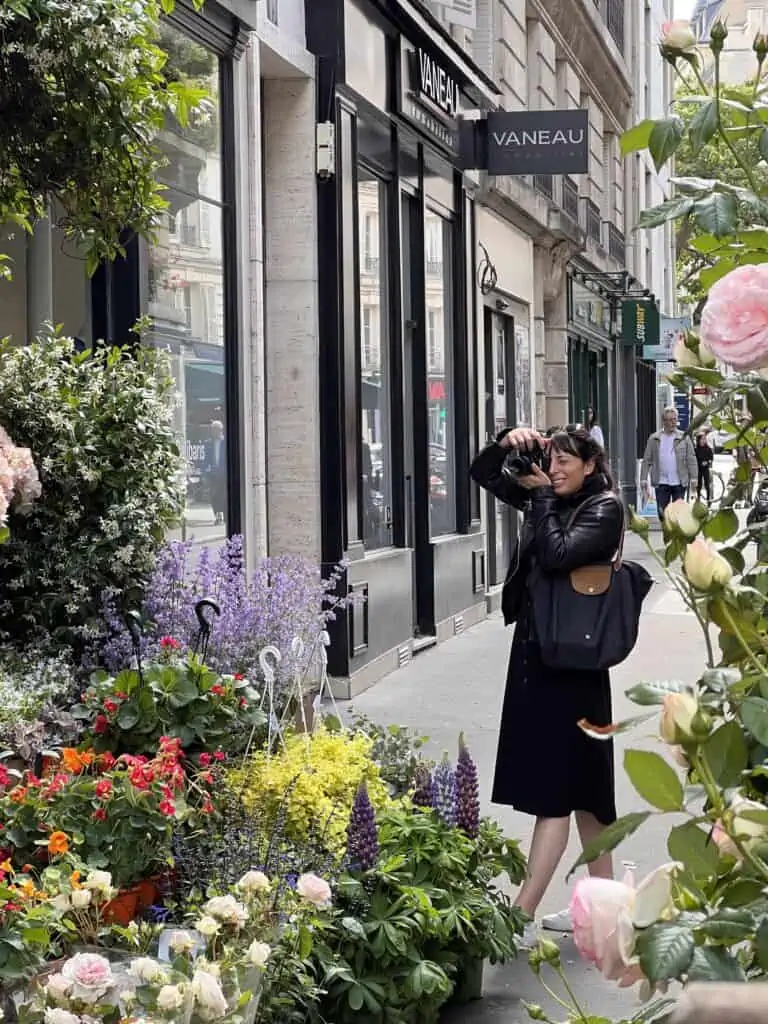 It folds up easily in my suitcase and holds everything I need throughout the day including my camera and phone.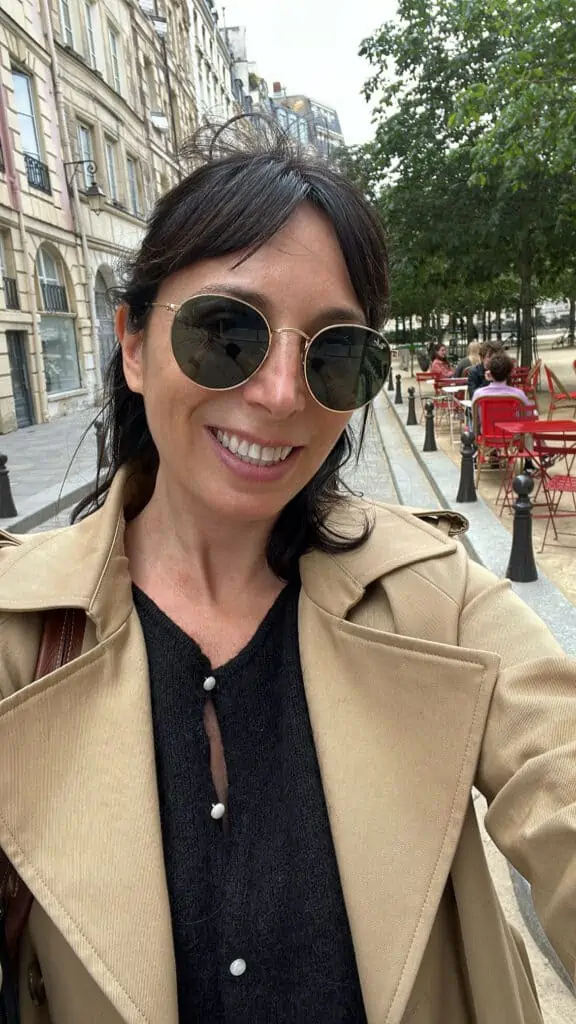 The last day was a bit cooler and it looked like it might rain with a bit of sun mixed in.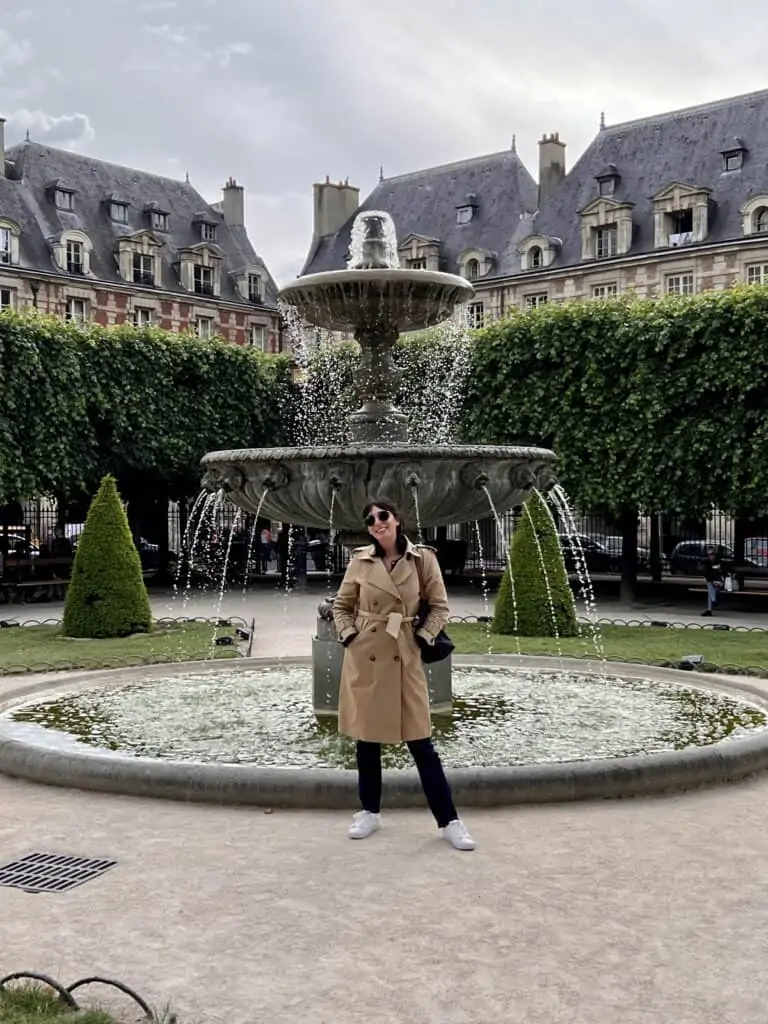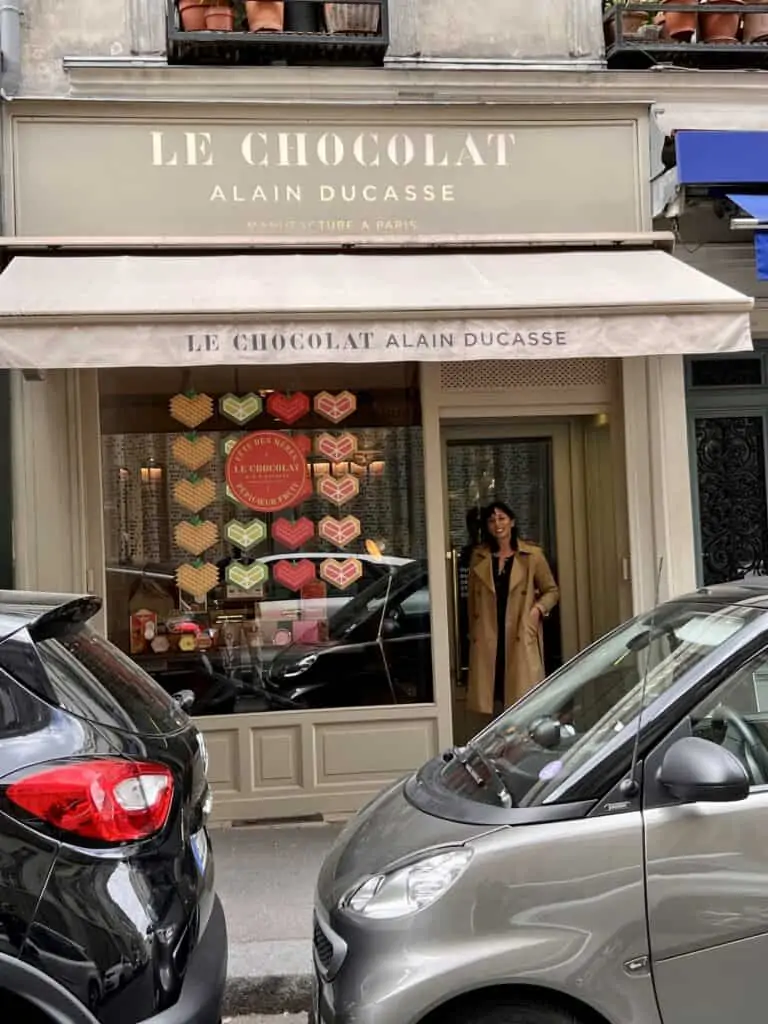 I typically dress up to fly.
I'm not the norm as most people wear sweats and leggings. I opted for a button-up from J.Crew, jeans, and sneakers for my flight home.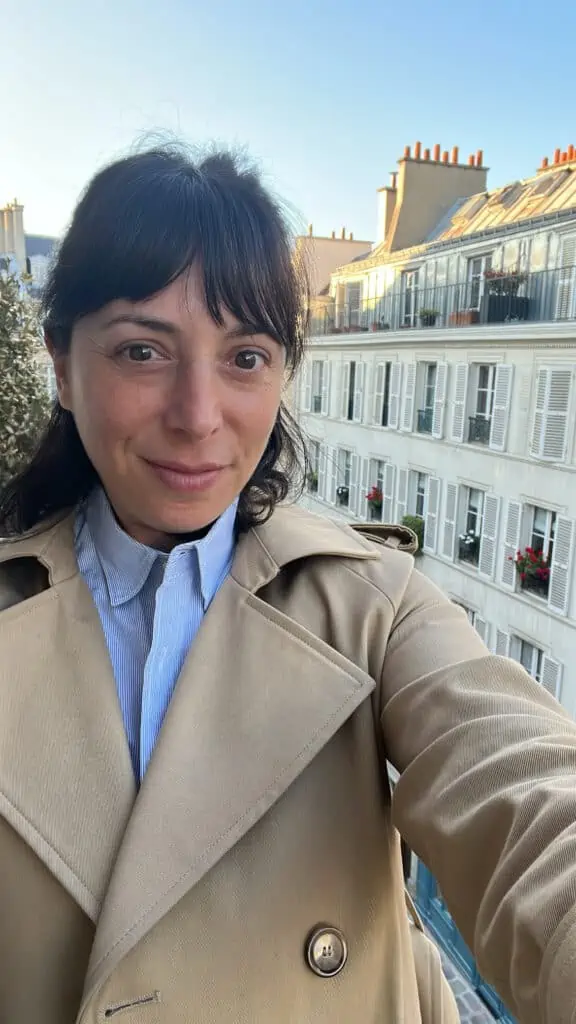 I don't wear makeup for the flight home. Just lots of hydrating masks to help my skin throughout the flight and lots of water. I drank a liter of water on the flight home that I purchased at the airport. No alcohol but I did indulge in a coffee.

*This post includes affiliate links. I make a small commission off of items purchased from my links. Merci!