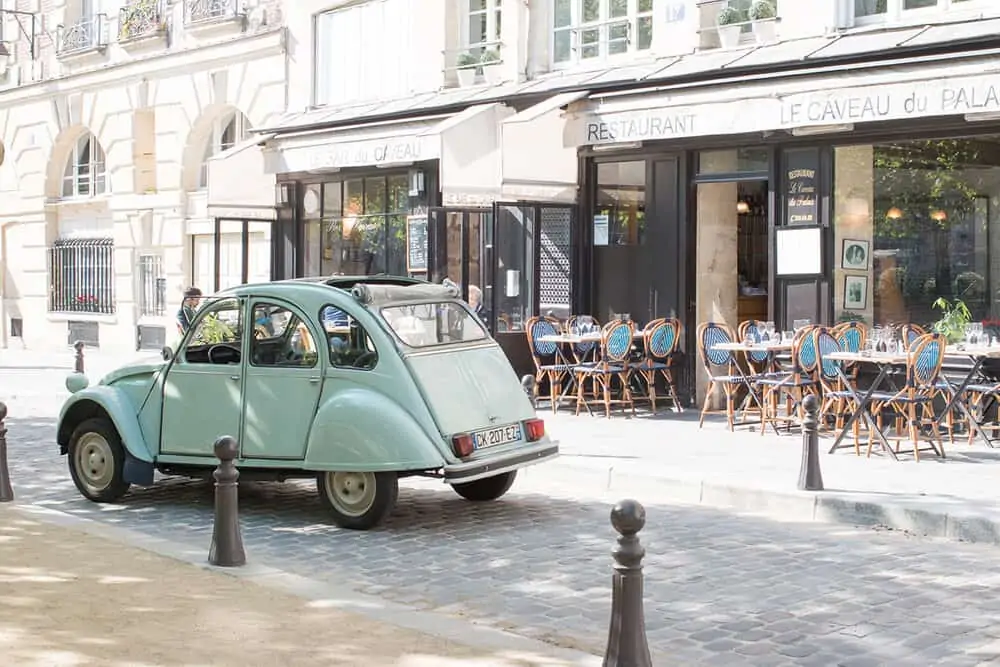 It continued to be a busy one with work in Chicago. I started to plan out my holiday content calendar which is crazy. This year is really flying by. The Paris Calendar launches in the middle of September and I am already thinking ahead to gift guides and Christmas.
Links I Love Week 35
My friend Danielle came over this week with her daughter Margot to see Henri and me. We have been sharing SEO tips for the past couple of months and she taught me something new it has definitely lit a fire under me in terms of learning about the world of SEO and how to improve it.
This week, I also updated The Print Shop to feel more fall-focused. You will notice the front page has a whole new look. I worked with Made to Thrive and my designer Rachelle to make the magic happen. I hope you like the new look and discover more of my work with the update.
Grab your coffee and croissants and join me for this week's links I love.
6 chateaux in France you can visit
What to wear for a photoshoot in Paris This question is something that comes in my DM's all the time. My friend Katie wrote this post. I will also be working with her to write a new post in October when I am back.
The new Sézane lookbook for fall is here and omg it is so good! I have been anxiously awaiting fall clothes from this French brand and the wait is over. Top pics include The James Jumper (purchased), the Adele boots, and I bought the Paulin coat in white. You can see my Sézane sizing guide here. 
I might need this Kerzon candle. Yes, I know another candle… but this one is inspired by Palais Royal which is where we got engaged. Kerzon is available at Nordstrom with limited candles that sell out quickly and also there is a shop in Paris that makes a great souvenir.
I bought a double amount of fresh basil at the market this week and ended up making this pesto recipe with corn pasta. I can't stop thinking about this meal.
10 things you are doing those annoy flight attendants via Travel and Leisure
A 450-square-foot apartment in Paris that feels like a country home. Via Architectural Digest and may require a subscription/email
The best new restaurants in Paris according to Fodors
I love this Autumn Jazz Playlist on Spotify Once the weather turns, I listen to jazz while working and especially on the weekends when I cook.
The most well-decorated fireplaces via MyDomaine. I am struggling to figure out what we do in our own front room and I love this for inspiration
My Degrenne teapot is available at Saks Fifth Avenue. It comes in a variety of colors. I have the navy. I use this every morning when the weather turns colder. It pops in the dishwasher to clean at the end of the day.
J.Crew Labor Day sale started early with 30% off and 50% off sale. I rounded up my favorites in this post.
A deep dive into a Hydrafacial. If you haven't had one, I highly recommend trying. They are expensive but provide great results
I booked a few nights in Paris this October with Plum Guide. The apartment I snagged has a beautiful balcony overlooking the rooftops.
The Internet's Favorite Grandma Has the Best Advice for What to Do After Returning Home From a Trip Babs always has the best advice!
I stopped into Crate and Barrel this week for a few kitchen items and stumbled on this dog bone cookie cutter. Let's just say that Henri and I will be baking Christmas bone cookies for all of our human friends this holiday season including our favorite FedEx and UPS workers.
Reader Essay: What I've Learned About Aging From The Pasta Grannies
This week's best sellers include the most beautiful pair of black slingbacks.
A washable purse cleaner hack for all those crumbs on the bottom you just can't figure out how they got there.
The sixth love language does not exist. Via NYT. (may require a subscription) If you don't know your love language, I highly recommend finding out which one you are. You can be different in how you show love than how you like to receive love. It's really interesting.
Williams Sonoma has a whole page dedicated to the flavors of Italy and I am here for it. It will also help inspire our wedding registry.
The most beautiful writers' houses to see in Paris
One of my favorite clean beauty brands, Biossance is having a major sale. You can stock up with 25 – 30% off. I love having the travel sizes for when I am in Europe. It makes my bag lighter and I still have all my beauty routine products. 
Size Matters — But So Does an Inclusive Shopping Experience
The 2023 Paris calendar launches in September. The presale price is offered for one week. Make sure you don't miss out by getting your name on the email launch list here.
It's scientifically proven: living with animals improves our daily health
This French beauty product is sworn to treat blemishes overnight. It has gone viral on Tik Tok
I love this tiered shirt dress from Boden. This would be super cute with boots for fall.
What are you an expert in? I always love the comments the best on these posts.
A shortcut for feeling a little happier via The Atlantic may require a subscription.
Tuckernuck put out a Parisian dress edit and it's cute! I haven't purchased from this brand but I have heard great things from friends.
On the blog this week:
7 ways to transition your home for fall
What to pack for Paris in the autumn
What to do in Paris in the autumn
Where to see the Eiffel Tower sparkle
P.S. Don't miss a blog post.
Sign up to get Links I Love delivered to your inbox every Sunday.
Supporting The Print Shop helps bring valuable free content to your weekly inboxes.
*This post includes affiliate links. I make a small commission off items purchased through my links at no cost to you. Merci!