What to do in Paris in the Autumn
Paris in the autumn is a magical time of year. As a photographer and with many trips to Paris under my belt, there is nothing like the magical light during the autumn. I hope this post convinces you to book a trip to Paris this autumn or if you already have one planned, gives you some ideas on what to do during your trip to Paris. Below are some of my best tips to see Paris in the autumn.
The start of the fall season in Paris happens with le rentrée in September which is the return of work and school for Parisians after the August holidays. The French are known to take their vacations very seriously and a lot of Paris shuts down in August. Le rentrée fills the city with energy as friends are reunited and the routines begin again. The summer crowds of tourists slow down a bit during this time.
If you are planning a trip in September, expect warmer days and the city to be buzzing. The tourism in Paris right now is overwhelming compared to previous years after being shut down. Be patient and allow for extra time for travel and activities. Average temperatures in September are in the 70's mostly with lows in the 50's.

As early October begins, there are shorter days with the sunrise starting around 8 am. October weather can be hit or miss. There will be plenty of sunny days in the autumn months. Perhaps, with climate change, there has been much warmer October than in years past. The crisp air begins towards the end of October and the beginning of November. Don't make the same mistake as I did, I had to purchase a heavier wool coat one year because the weather was too cold.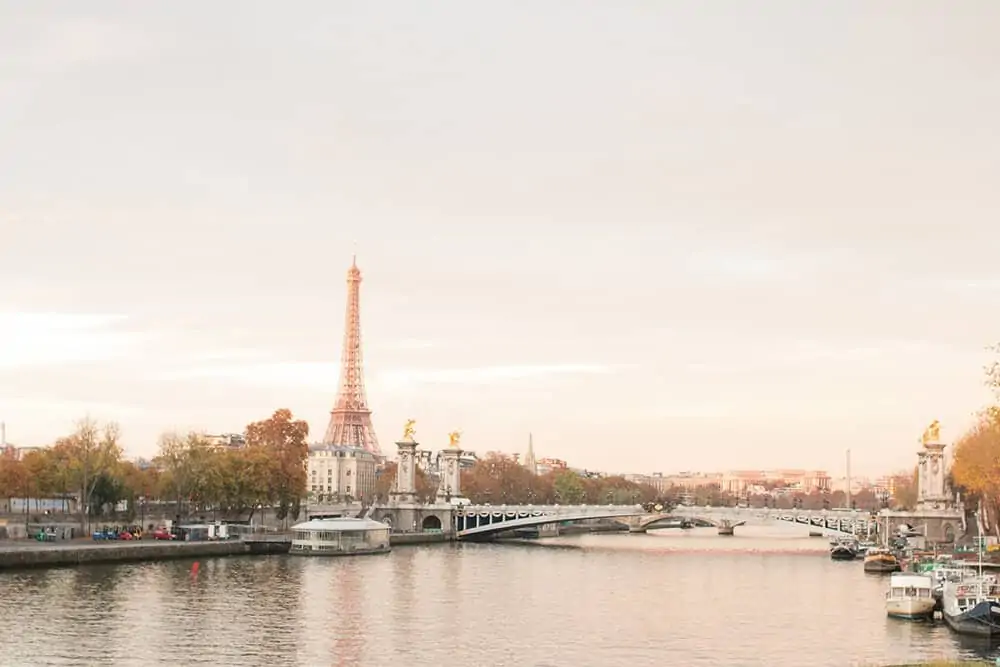 What to do in Paris in the Autumn
Some of the best things to do in Paris in the fall is to take in the change of colors in the city. The green ivy will turn to red covering the buildings and the fall foliage is a beautiful sight to see around the city, especially with the neutral palate of the buildings and rooftops. For the best places to see the fall colors visit the Parisian parks including Jardin des Tuileries and Luxembourg Gardens.
If you head to one of the parks, I recommend grabbing a good book and picnic and spending an afternoon people-watching here. You can also stroll along the Seine river and take in the changing of the season.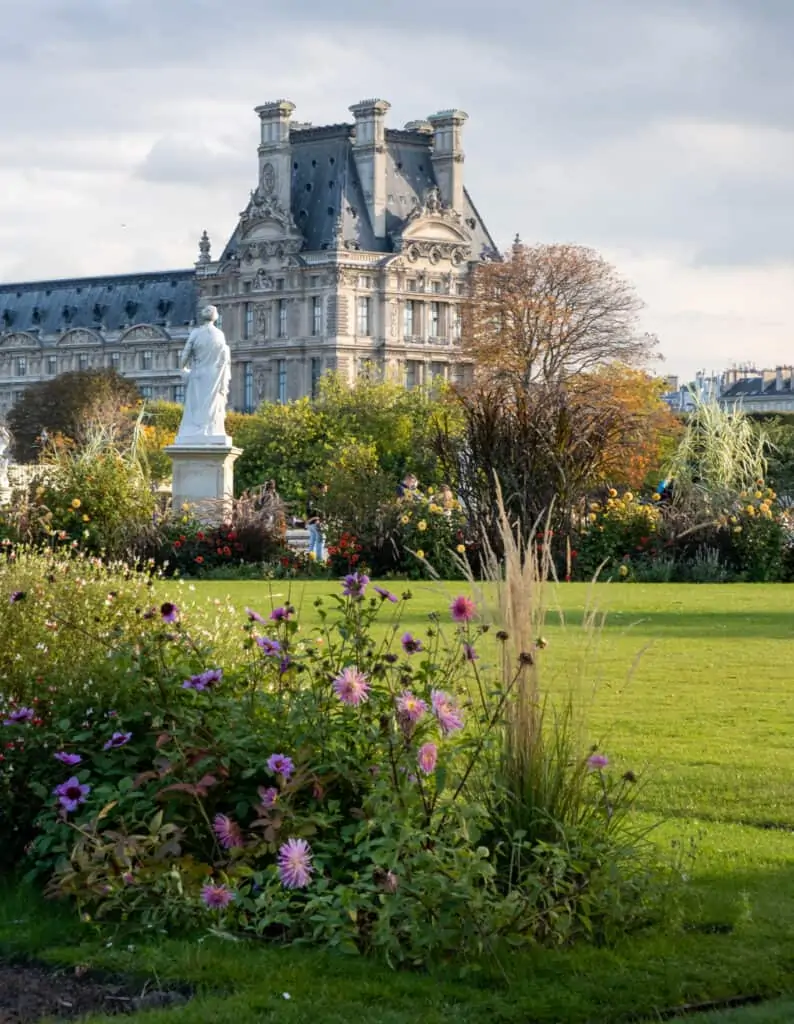 Hot Chocolate at Angelina
Hot chocolate at Angelina is a great way to warm up on colder days. There can be long lines here on the weekends so try to pop in on a weekday or there is a takeaway cart parked outside some of the locations if you want to walk with a cup of hot chocolate while walking around Paris. You can take it across the street to the Tuileries gardens if you visit the location on Rue de Rivoli.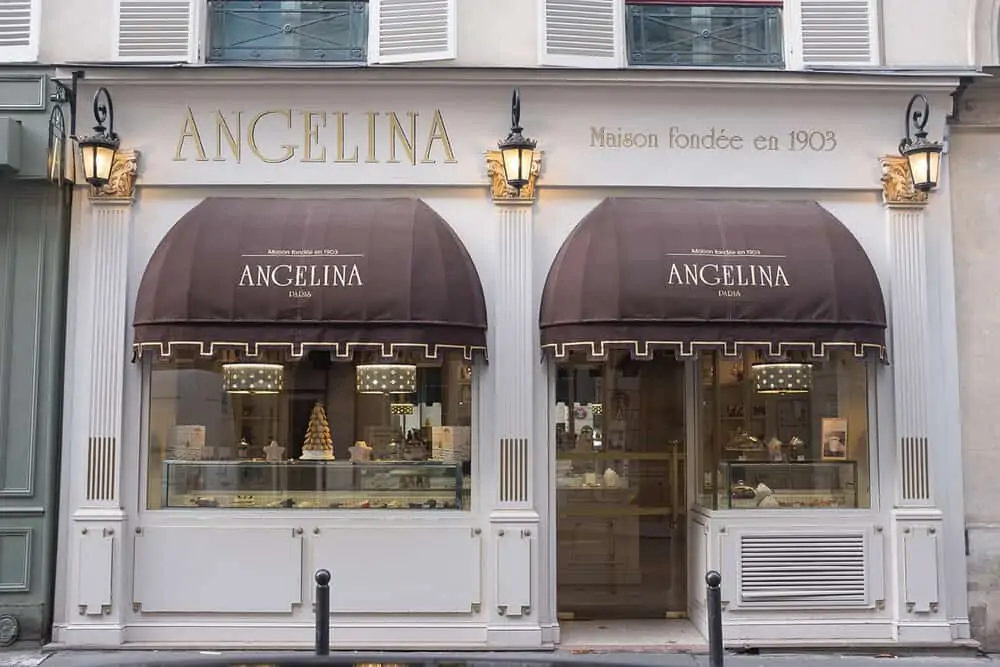 Visit The Palace of Versailles
Visit the Palace of Versailles for a guided tour with Fat Tire. I did this with the Atlas Adventures girls in October for a day trip and we had a blast. You can book in advance and the groups are small enough that you can not feel too overwhelmed. You will have a picnic, bike ride around the grounds, and finish with a tour of the palace. If you have a museum pass can also visit on your own.
The museum pass allows you to skip the long lines and have a separate entrance. This is a great place to spend a day outside of the city of Paris.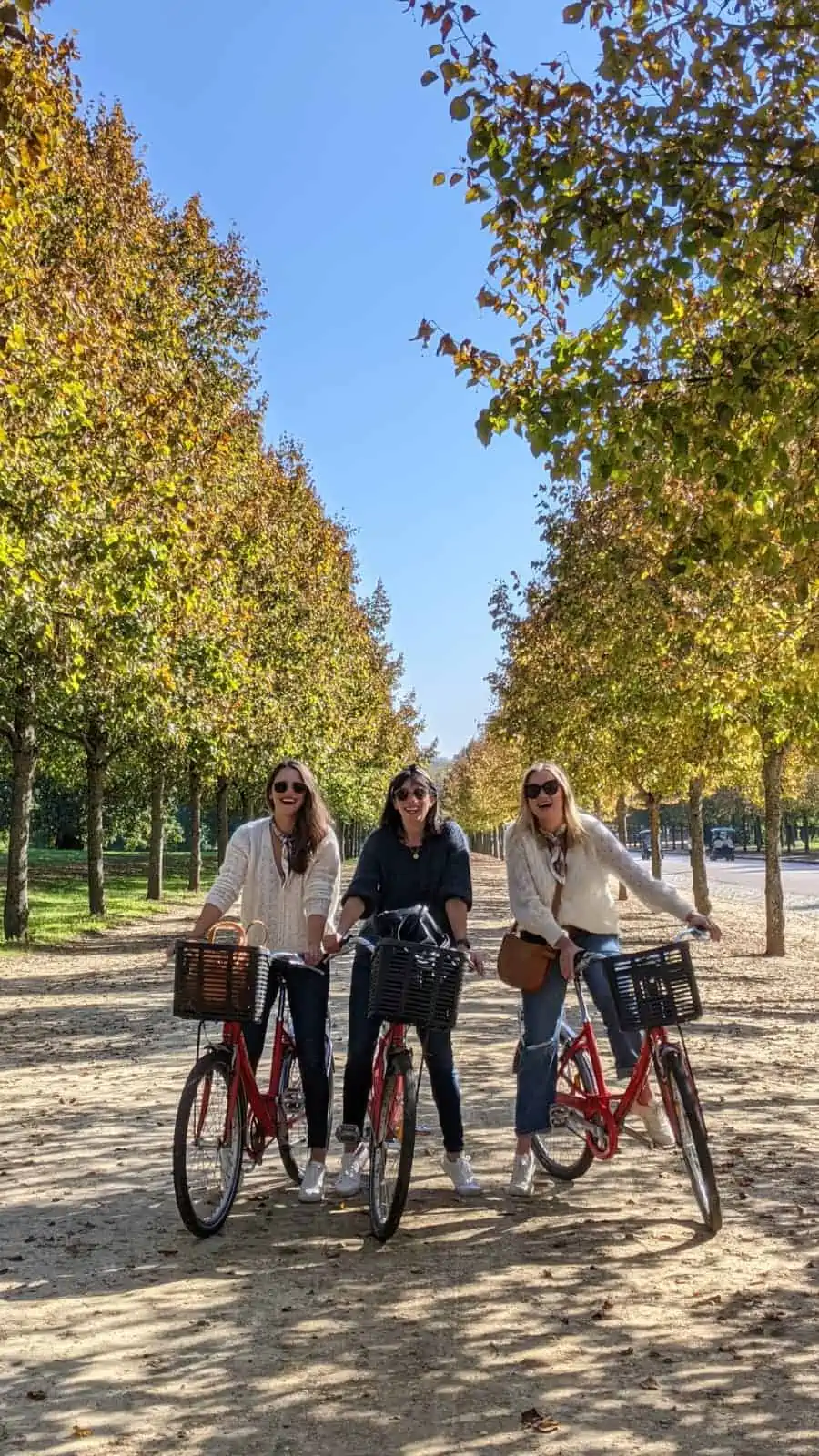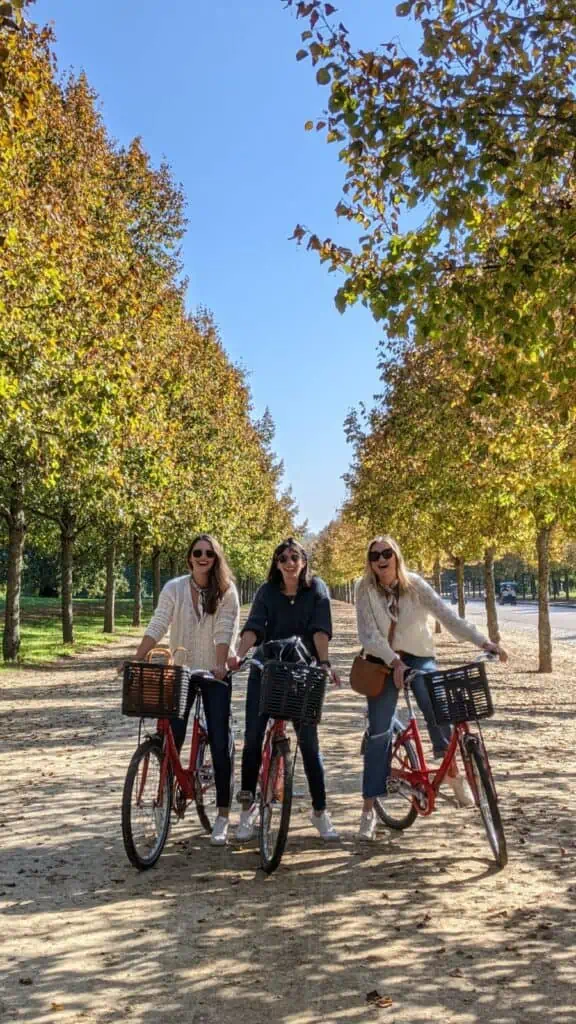 Picnic at the Eiffel Tower
Picnic at the Eiffel Tower. This is one of my favorite things to do any time of the year. You can grab wine, bread, and cheese from a nearby market or on Rue Cler. If you want to see the Eiffel Tower sparkle, grab a spot on the Champ de Mars before sunset. The Eiffel Tower sparkles for 5 minutes every hour on hour.
Toast with a glass of champagne with friends or a loved one. You can also do this solo. There will be guaranteed great people-watching.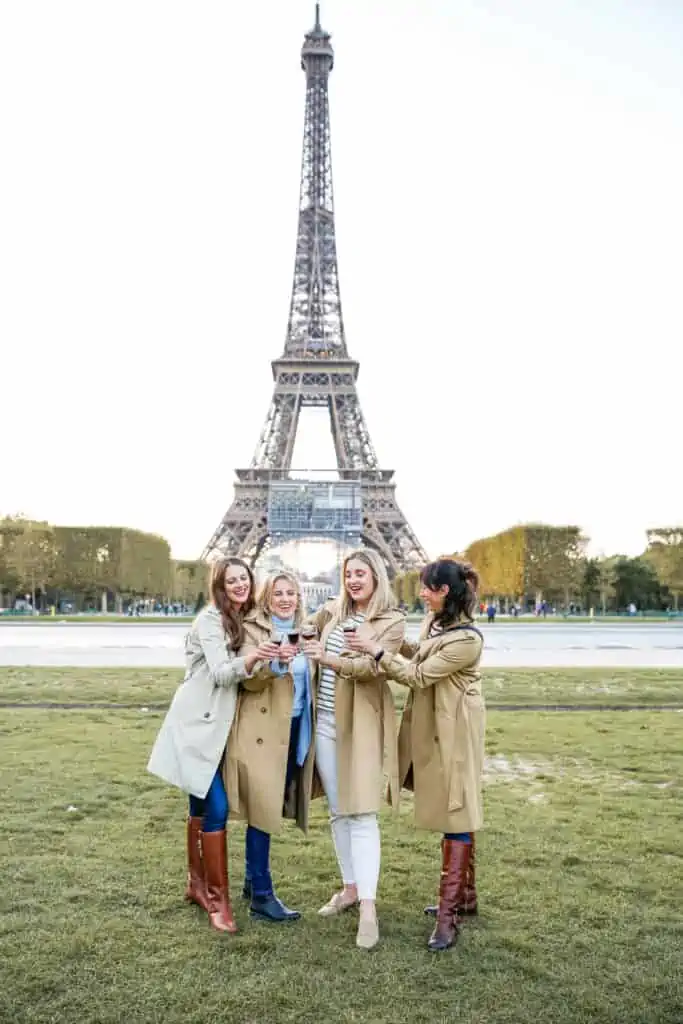 What to do When it Rains in Paris
If it is your first time in Paris, make sure to save time for the main attractions and museums. But one of the best ways to see the city of Paris in the autumn is on foot. Get lost for an afternoon, people watch at a café with a glass of wine or a hot cup of tea or watch the sunrise or sunset on the seine.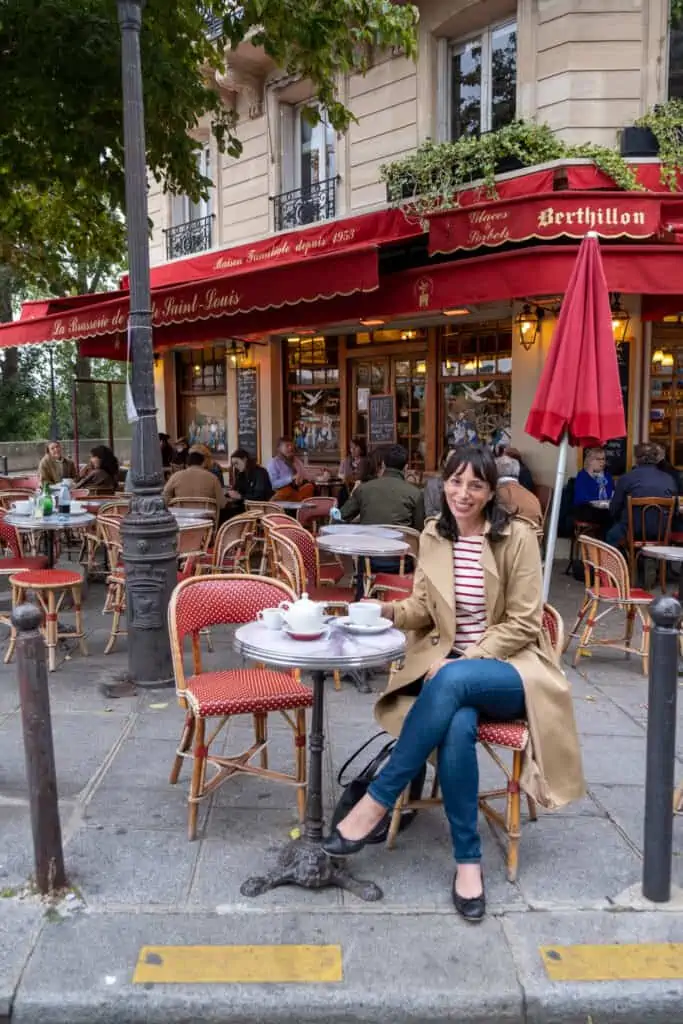 Save the museums for rainy days. I love the Musée d'Orsay, if you have done that before then try L'Orangerie for a different experience.
Paris Museums to Visit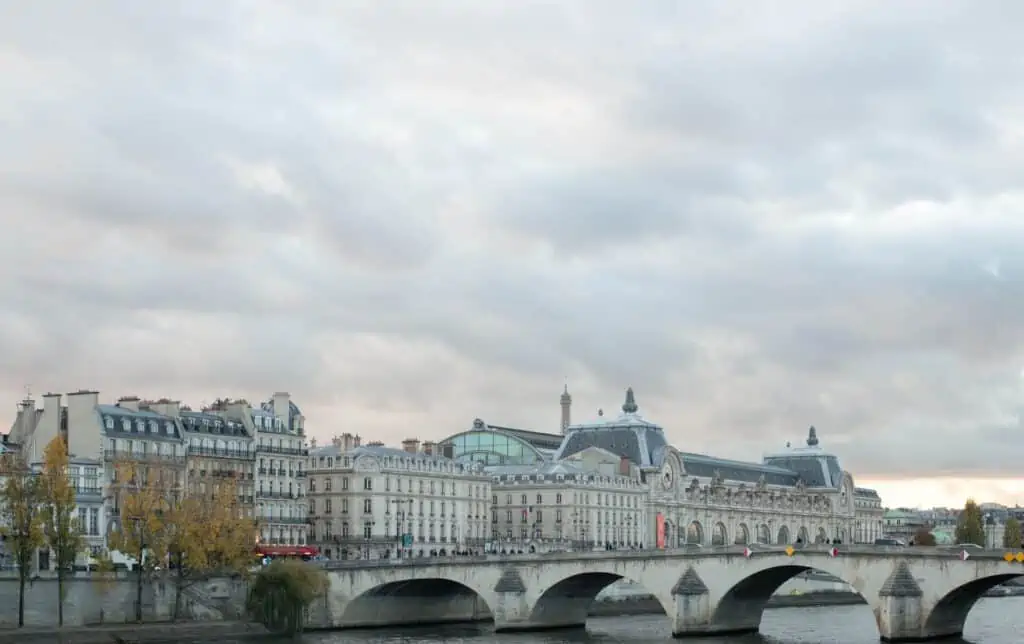 The Rodin museum has beautiful gardens which are great to explore in the autumn months. You can purchase a ticket for both the gardens and museums or just the gardens. I recommend getting a ticket to both.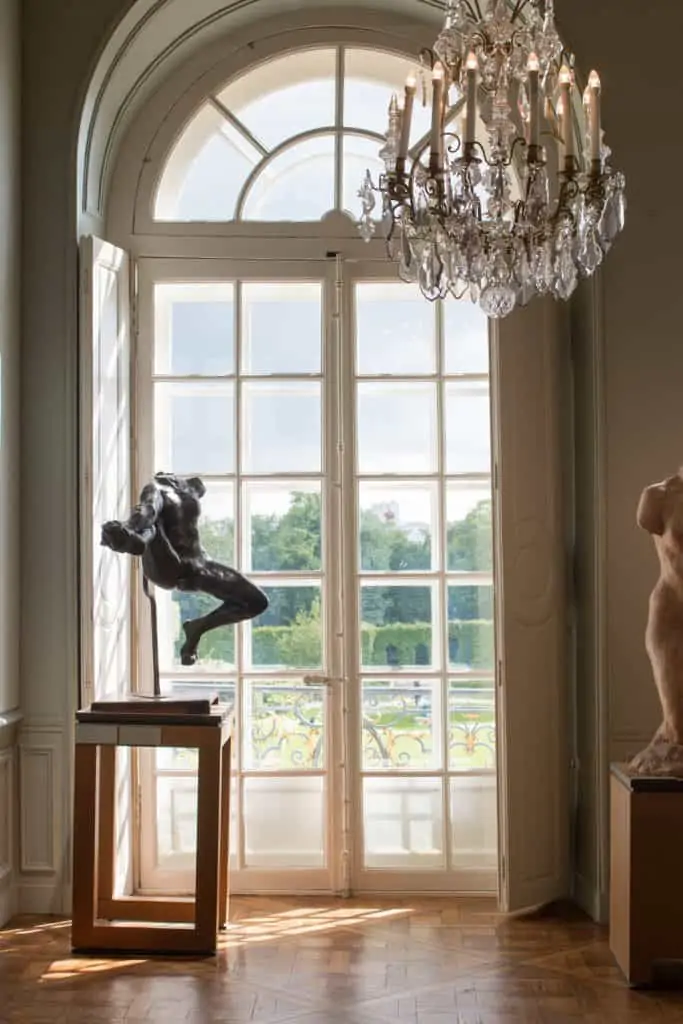 Book tickets for a tour of the Opèra Garnier. The inside is stunning and it is right in the heart of Paris. They even have a kid-friendly activity to make the visit interactive and fun.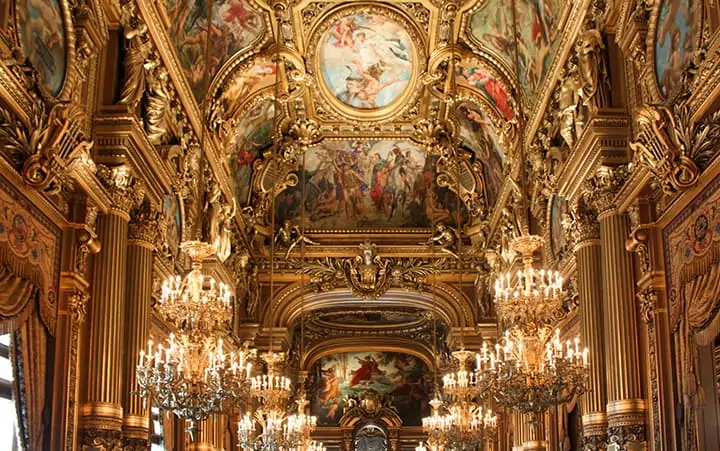 Autumn Events in Paris
If you are looking to book museums for your trip, it is a good idea to book tickets in advance and plan around those days. There is always a new exhibition popping up in the autumn months so keep an eye out when planning your visit.
Heritage Days in Paris
Heritage Days is September 17th and 18th. This is a great time for free entry to museums, guided tours, and closed monuments which are open to the public on this special weekend. I spend an afternoon at Luxembourg Palace during Heritage Days and it was my first time inside the buildings on the grounds of Jardin du Luxembourg. During your visit, you can walk in and out of the rooms and enjoy the views of the gardens from the palace.
The lines will be long at certain popular locations so plan ahead. I waited a good while outside of Luxembourg Palace in the rain but it was worth it.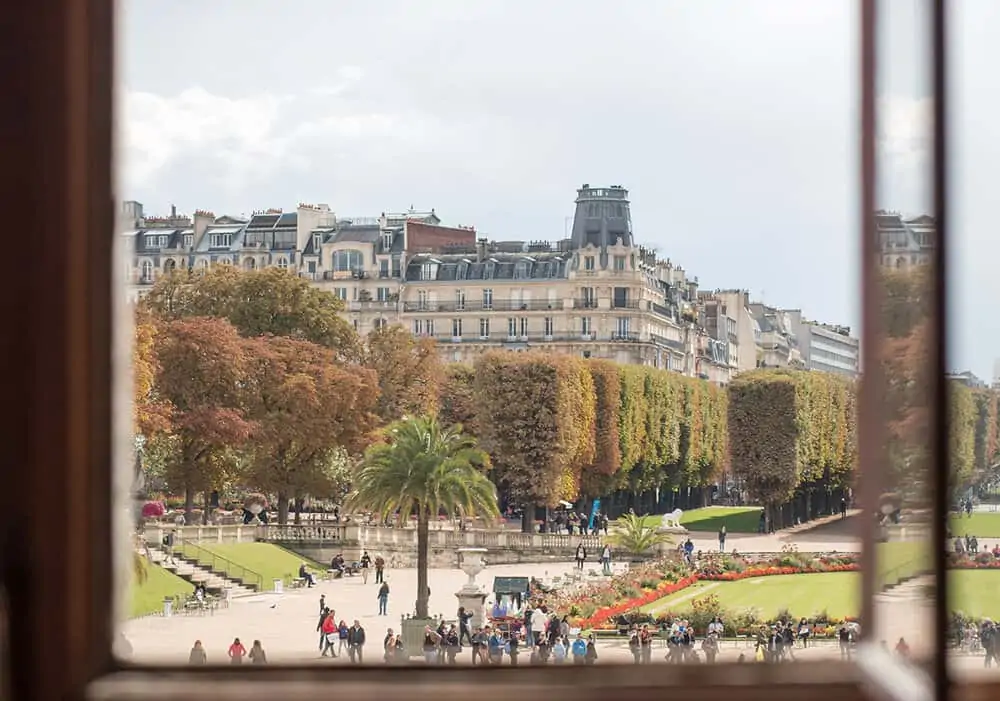 Paris Fall Activities to Add to Your List
Fashion week is September 26 – October 4, 2022, while you may not have an invitation to the top fashion shows, The Tuileries Gardens are the perfect place to people watch some incredible fashion. Reservations for hotels and restaurants will be booked up more than normal so I recommend booking those as soon as possible.
Nuit Blanche (White Night) is an all-night art festival that takes place across the city of Paris covering the streets and monuments. Each year has a different focus and the theme this year is a focus on sports and art. It begins Saturday, October 1, and ends on Sunday, October 2nd. The public transportation will work all night, and museums and all tourist attractions are open.
Fête des Vendanges is the Montmartre grape harvest festival. It is scheduled for October 5-9th. This is an ideal time to visit the area of Montmartre if you wanted to explore it. I would recommend going on a weekday instead of the weekend because it will be extremely busy and this is a popular event. The streets of Paris are packed around Sacre Couer. There are food vendors and wine vendors offering wine tastings lining the streets. You can purchase a glass of wine here and explore the area of Montmartre. There is music and it is a lively time to be in Paris. During my time visiting the Fête des Vendanges a few years ago, they had fireworks at night behind Sacre Couer.
The metro lines are very busy on the weekend around this area. Plan to walk or allow extra time.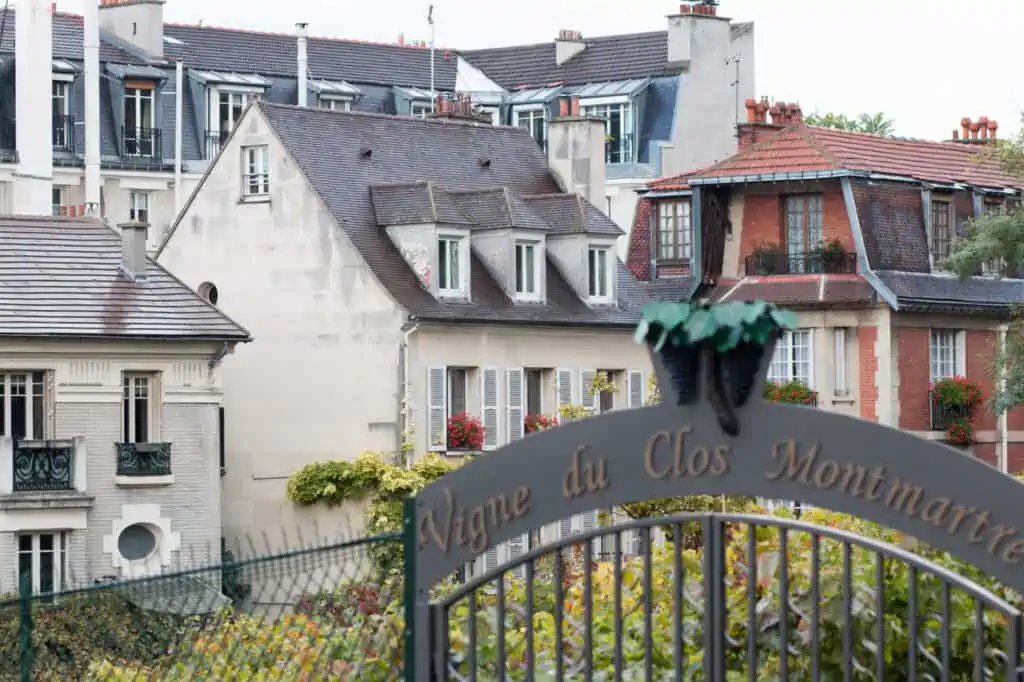 Paris Fall Activities
Salon du Chocolat is from October 28 – November 1. It is a destination experience for chocolate lovers. This is the world's largest chocolate event and it takes place in Paris. Over 500 participants and 60 countries are involved. They offer individual tickets and a family package.
Beaujolais Nouveau is the third Thursday of November. This is a fun celebration for wine lovers. If you are looking to participate in Beaujolais Nouveau in Paris, there are some wine shops and bars offering free tastings of young wine made from Gamay grapes.
You may have to pay for a wine tasting in Paris wine bars as not all of them are going to be free. This is a great opportunity to enjoy this celebration while in Paris. You can enjoy cheese, charcuterie, and other snacks while tasting the wines.
What to Wear in Paris in the Autumn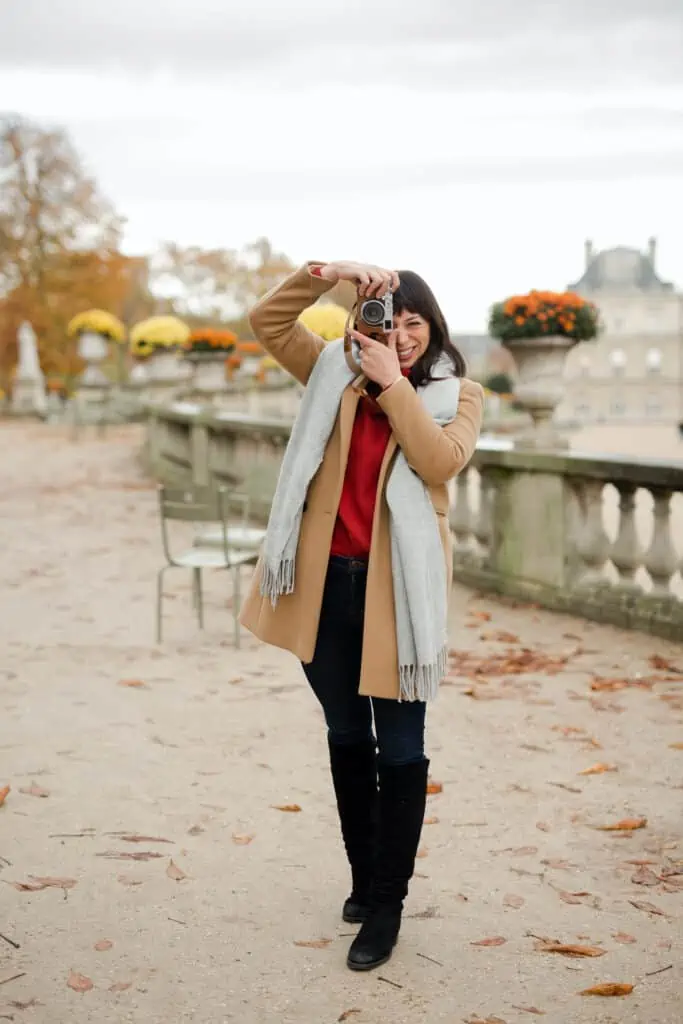 The Best Walking Shoes for Paris
No matter what time of year you are visiting, it is always good to plan for rainy days. When out and about, I recommend packing a pocket umbrella in your day bag because rain can happen at any time even when it isn't in the forecast. For boots, I also recommend my Blondo waterproof boots for walking around Paris. These are ankle booties and not only are they affordable but they are comfortable and you can get caught in the rain and still stay dry.
As it is fall, you will want to pack in layers. These Madewell sneakers are great for walking around Paris and sneakers are very on-trend.
Accessories for Paris
The cold temperatures don't set in until the end of October/ early November in my experience. You will want to pack a scarf to bundle up at night and an extra layer. In terms of coats, trench coats are a big trend in Paris right now. It isn't a coat for rain as you may think but more of a lighter coat with wind and water protection for when you need it.
Even on the sunniest days in Paris, Parisians walk around in trench coats. P.S. for more tips on what to pack for Paris in the Autumn you can check out this post!

Jackets for Paris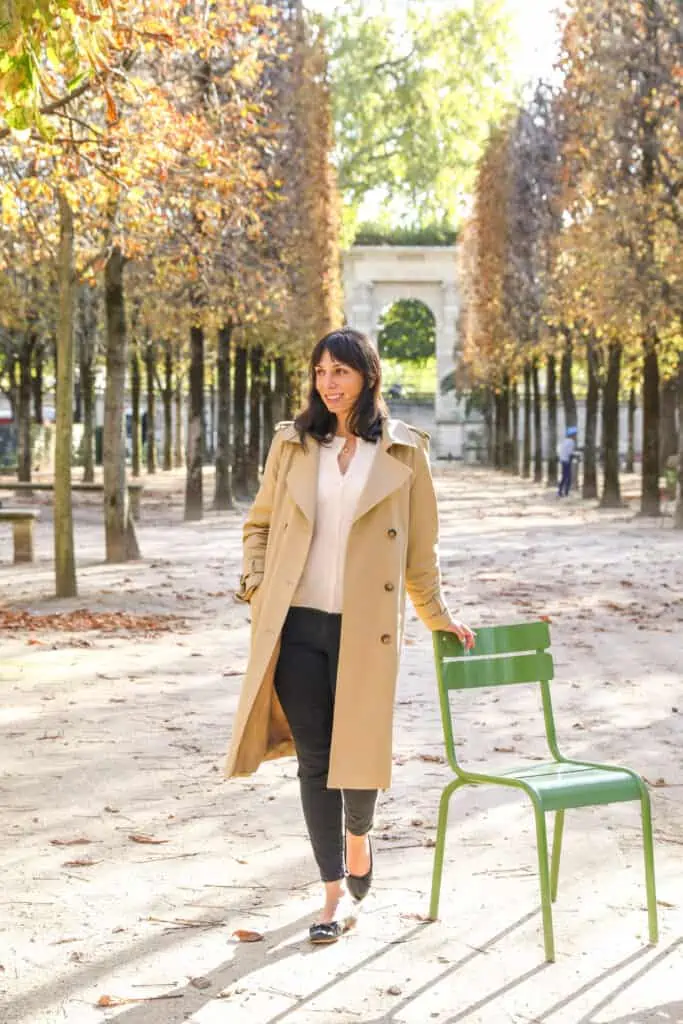 A splurge purchase was my trench coat last year from Sézane and I wear it all the time in spring and the fall. For other trench coats, there is one with a hood from J.Crew that is also a reader favorite and an affordable one from Mango. You don't have to break the bank with this one.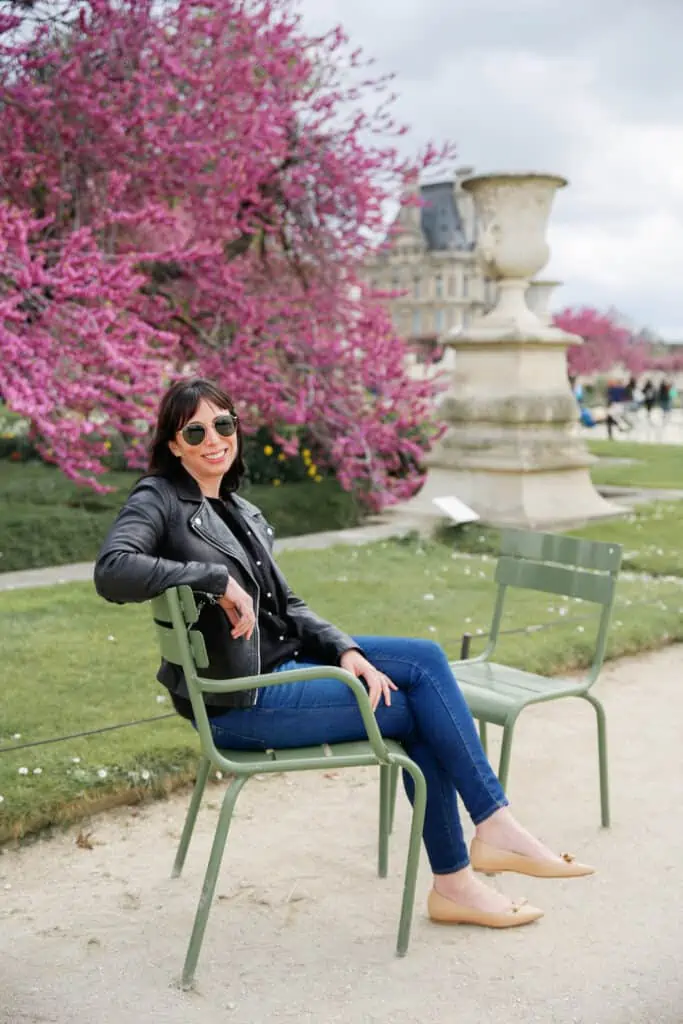 For jackets in Paris, I also recommend a leather jacket for the fall in Paris. ( I have one from Madewell wearing a size medium) This is more for the warmer months of September than the transitional colder part of October. You can always pair a scarf with your leather jacket if you want to warm up. The scarf can also be a fun French accessory if you purchase one on your trip.
Sweaters for Paris in the Fall
You will want to pack sweaters for your trip to keep warm under your coats. One of my favorite sweater brands is Sézane. If you are packing in a carry-on vs a checked bag you will want to be strategic in how many sweaters you bring. The Gaspard Sézane sweater can be worn in three different ways and comes in a variety of colors. Neutral colors are great for mixing and matching basic pieces to create new outfits.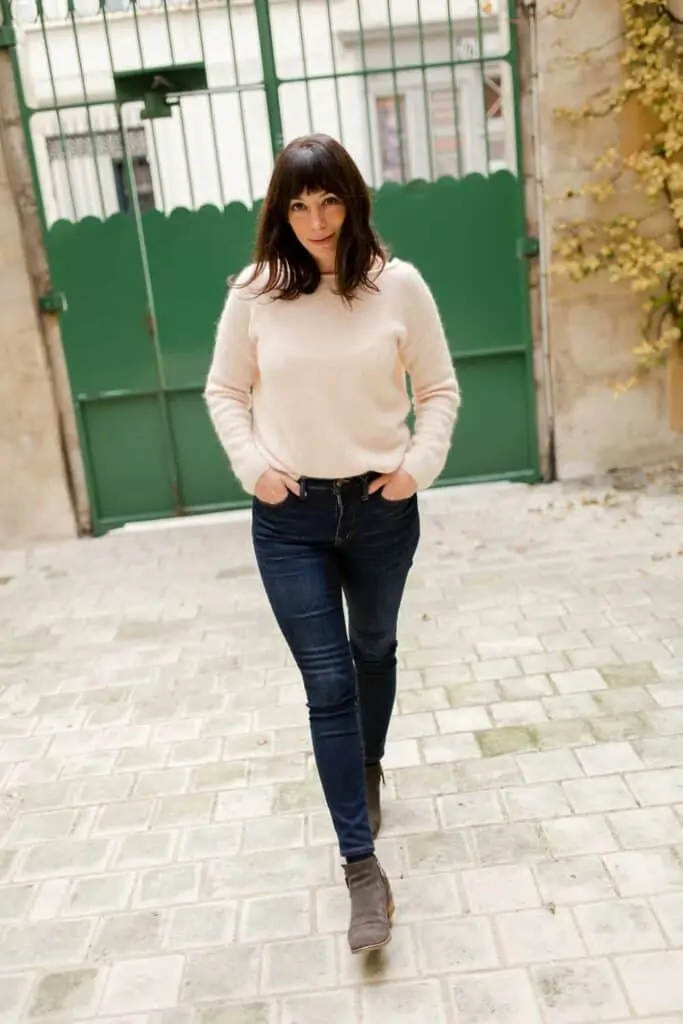 A classic white button-down can be paired with jeans, pants, or skirts.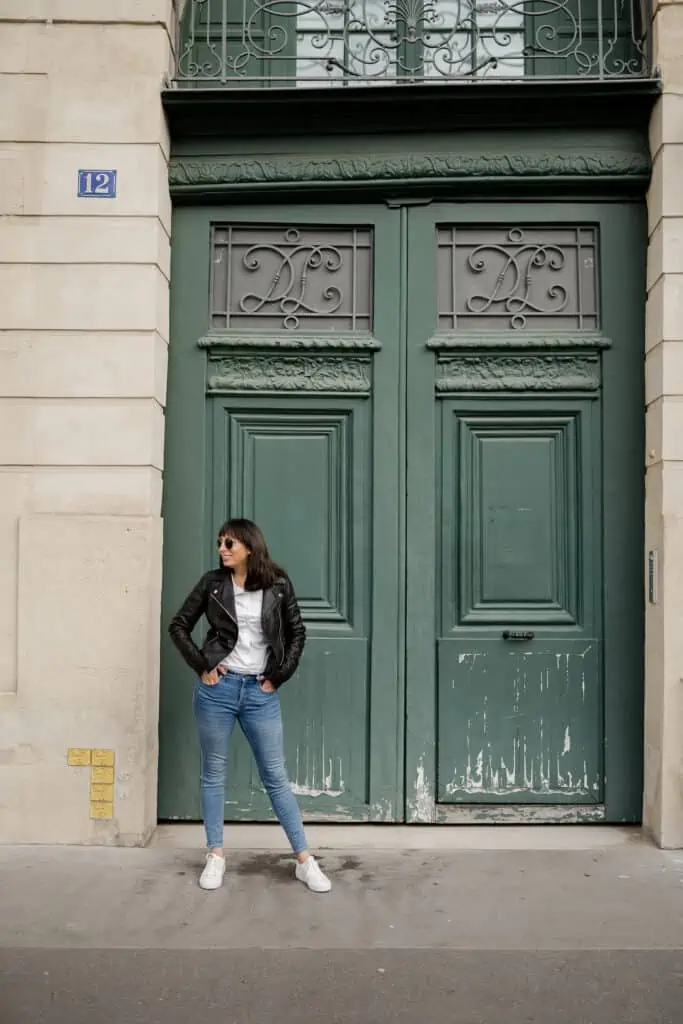 I also recommend packing a versatile bag for being out and about. I love this Cuyana System tote because you can fit a lot in it if you want to use it as a personal item on the plane and the small flap-top bag is great for nights out.
Pro Tip: Book a Photo Shoot
I can't recommend my friend Katie Donnelly enough. Katie along with her team of great photographers will capture you or your family beautifully. She also does couples and engagement shoots. It is an investment that is well worth it.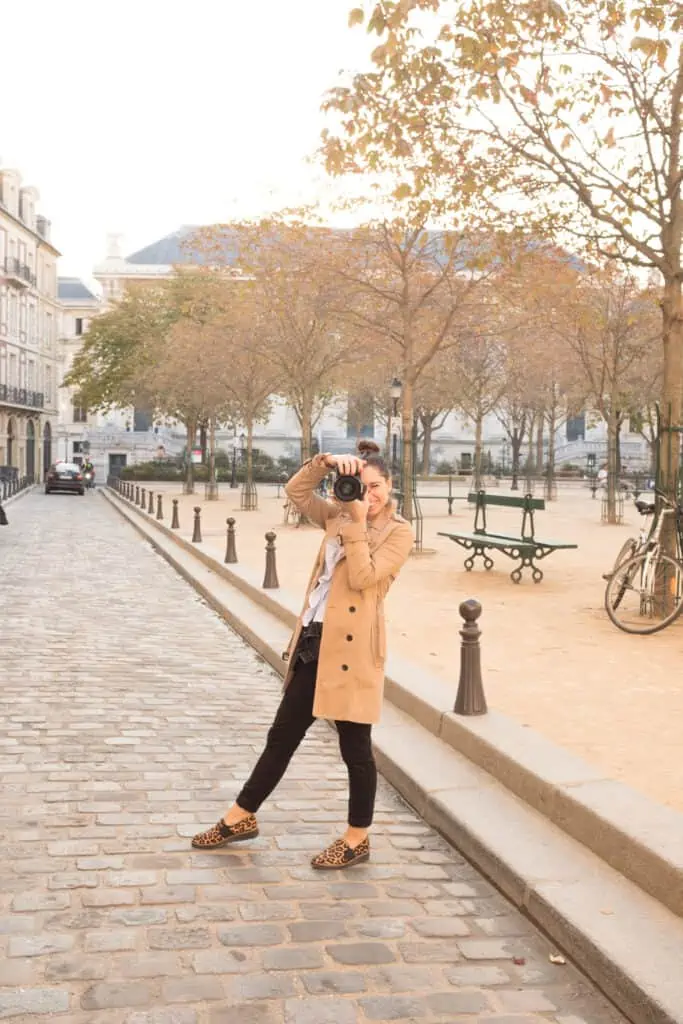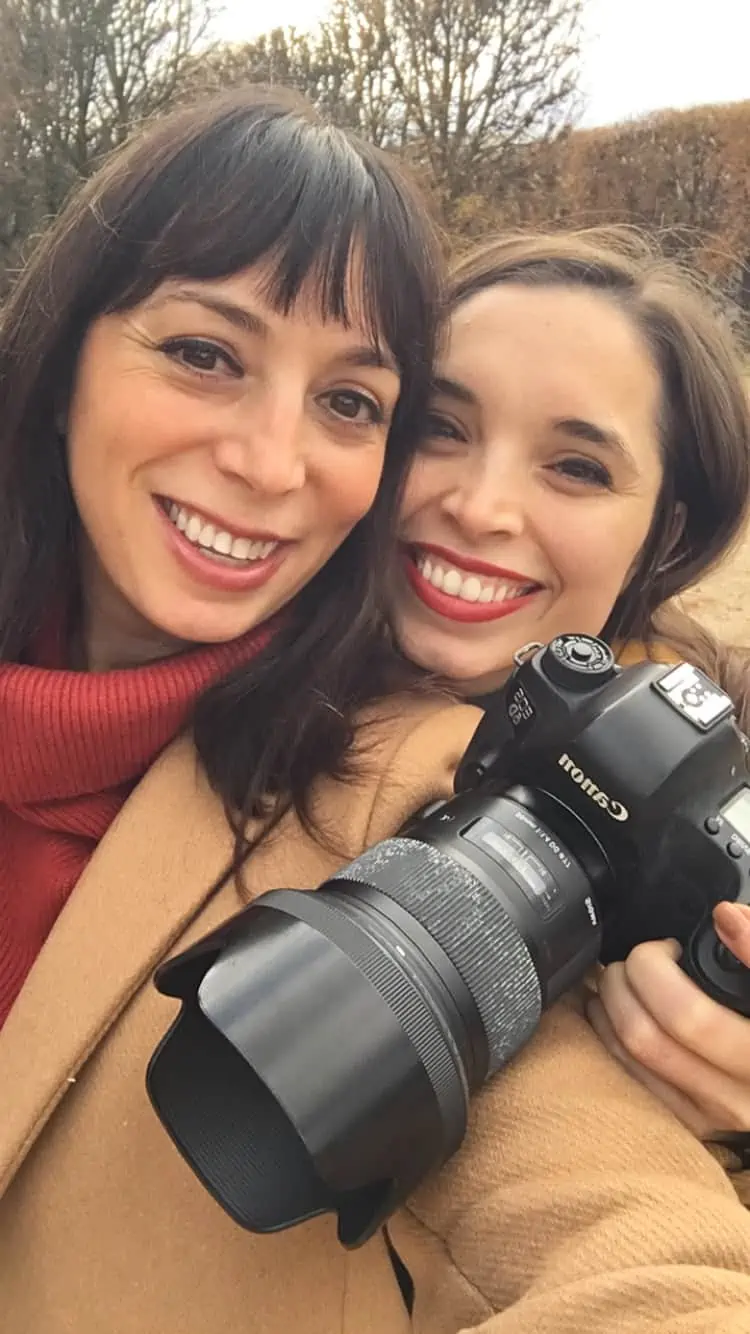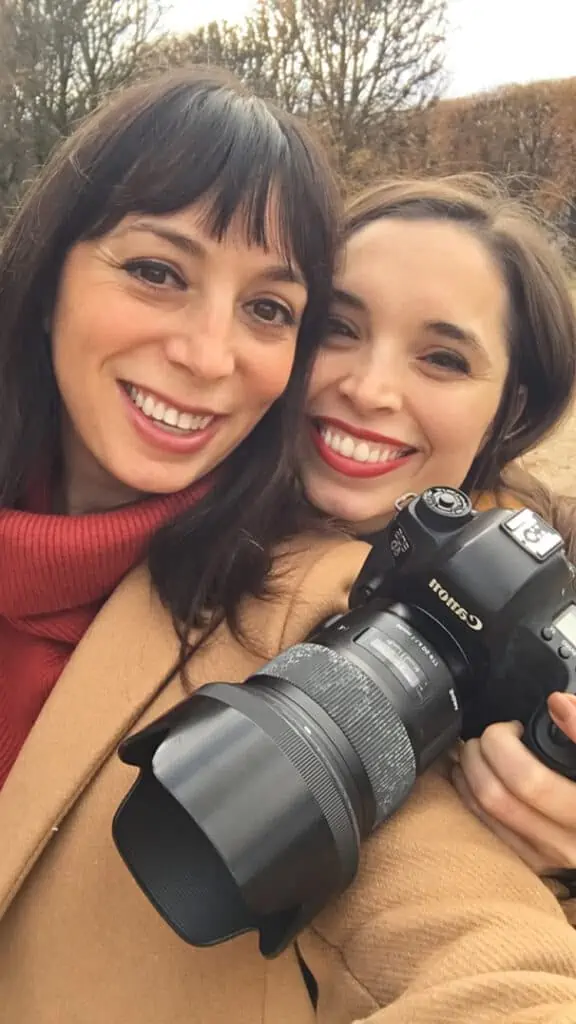 When to Visit Paris
Paris is the french capital of France and a hot destination year-round. Tourism starts to pick up in early spring and it goes through straight through fall which is the high season. There are some pockets of quiet and the city of light gets busy again around the holiday season. If you are looking for a quiet time and fewer crowds to visit Paris, late October is a great option until mid-November.
Late November is when the city picks up for the holiday season and the decorations come out and the city is transformed for Christmas. The Christmas markets are set up around this time of the year.
P.S. for hotels in Paris, you can check out this post on my favorite boutique hotels.
*This post includes affiliate links. I make a small commission off of items purchased from my links. Merci!
Cuyana photos of me by Rebecca Tyler Photography
All other photographs of me by Katie Donnelly Photography