I am writing this post while it is 85 degrees out in Chicago. As people plan for upcoming travel, what to pack for Paris in the Fall has been one of my most requested posts. I hope this post helps planning ahead for Fall travel. I have been to Paris in the Fall every year since 2013 and I love this time of year so much. Paris in the Spring is beautiful, but there is nothing like seeing the leaves and ivy change color around the city.
What to expect in September: The weather can be warm and still feel much like Summer. You can easily go without a coat some days or a light sweater. But always pack layers (at least one scarf) and expect that the weather could be cold and rainy. There is always a chance of rain in Paris even on the sunniest of days.
What to expect in October: The start of October can be mild just like September but towards the end of the month, it can turn quite crisp. I have been stuck many times with a coat that wasn't warm enough because I was just being stubborn. Carry your warm coat on the plane with you and even if there is only one cold day out of your whole trip, you will be glad you packed it. Last year, it was unseasonably warm October and all I wanted to do was wear sweaters and boots. The weather eventually turned at the end of my trip and I got good use of my Fall clothes.
Feel free to email me or comment below with specific questions on what to pack.
Sweaters:
The Gaspard Sweater from Suzanne is a classic that can be worn year round. Layer it with a scarf and jacket on colder days.
This open sweater/blazer is a personal favorite of mine. You can throw a camisole underneath or a lightweight sweater for heavier layering. I own it in the camel color and I wore it on repeat all Fall/Winter last year.
This was also very popular sweater for readers last year. It sold out and now it is back in stock. Currently, it is on Sale at Nordstrom. I ordered the Red.
Camisoles and bodysuits make great layering pieces when the temperatures drop. I wear these under all my sweaters to keep warm. Not everyone is a fan of the bodysuit but I loved them as a kid and I am so happy they are back in style.
When it comes to jeans, I would pack one blue wash and a black pair. They are easy to dress up with boots for a night out. I would personally stay away from the style of ripped jeans (knees) it is trendy in the states but I haven't seen this out in Paris. Save your money.
Boots:
If you haven't heard by now, I love my Blondos. They are super comfortable and waterproof. I wear them every Fall and Winter in Paris and can walk miles in them no problem. I have several pairs and they last multiple seasons. I recommend a short pair and a tall pair. I love wearing the over the knee version with jeans and dresses.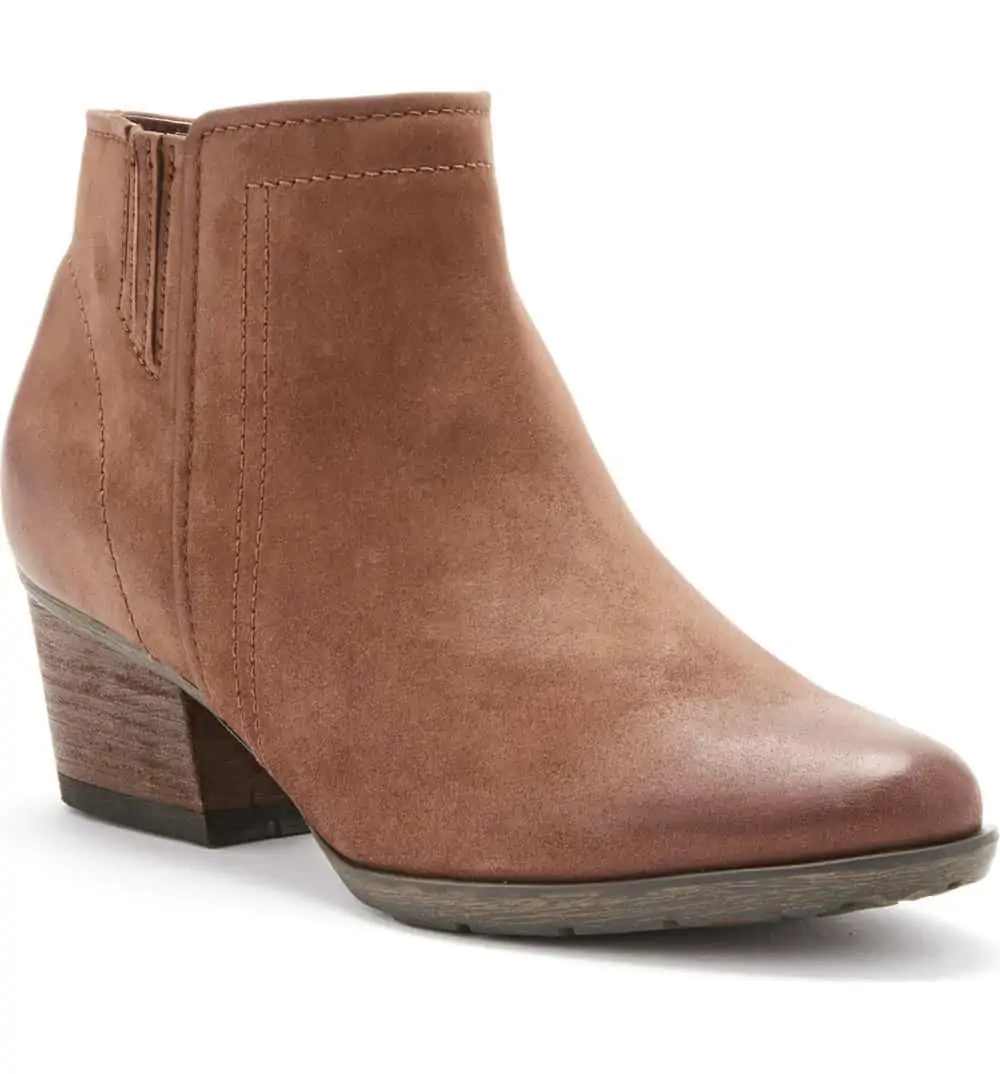 Layer up with a scarf. I have made the mistake too many times by not packing one even in Spring. Just bring it on the plane with you. This is also a great way to add a pop of color while keeping warm.
Coats:
Dresses:
I am a dress girl all the way. I used to have a dress closet in my old apartment. The Leith dress is my favorite dress for comfortability and you can dress it up or down. It is under $50 and great for travel. If you are headed out to dinner or have meetings with clients (as I do) these are some of my favorite choices for Fall.
This post does include affiliate links which helps contribute to my coffee and croissant research. Merci!