Fall is one of my favorite seasons. While I do enjoy the summer months, there is something about the crisp leaves under my feet, sweater weather, cozy nights at home, and the excitement of the change of a new season. Chicago has a very limited amount of time for fall and we typically switch over from warm to cold quickly. We have about a week or two of sweater weather with no coats. The end of summer is the perfect time to start to transition your fall decor for the new season.
7 Ways to Transition Your Home Decor for Fall
In today's post, I wanted to share some simple tips to transition your home for the fall months with new fall decor. These are simple and easy ways to elevate your space to make it extra cozy this season.
Light a Candle
Add a candle to your home for relaxing nights at home. I love transitioning the workday to evening by lighting a candle. This is an easy way to bring fall vibes into your home and make the space feel more inviting. I always keep a bowl of matches from our travels along with a candle on our coffee table. With the changing season, I change out the scents that are burning in my home. Try a new scent or stick with a favorite. I love Kerzon candles which is a French brand. Each of the candles is inspired by a different part of Paris. I also love Diptyque and burn them often. This candle from Diptyque smells like firewood called Feu de Bois and this candle smells like cinnamon. There is also a eucalyptus candle from Diptyque that sounds heavenly. (adding this to my fall wishlist.)
Restock your tea cabinet

As soon as the weather shifts to colder mornings with the fall weather, I love starting the day with a hot cup of tea. I have a good tea stash at home and I am looking forward to stocking up this October at Mariage Frères in Paris. I love to have something sweet in the afternoon. I love baking madeleines and having an afternoon cup of tea to help me keep moving through the work day. Henri loves when he gets to join in on the sweet treat.I have this Degrenne tea pot that I use every morning that I love. It can be popped in the dishwasher at the end of the night for easy clean up.
Fall Flowers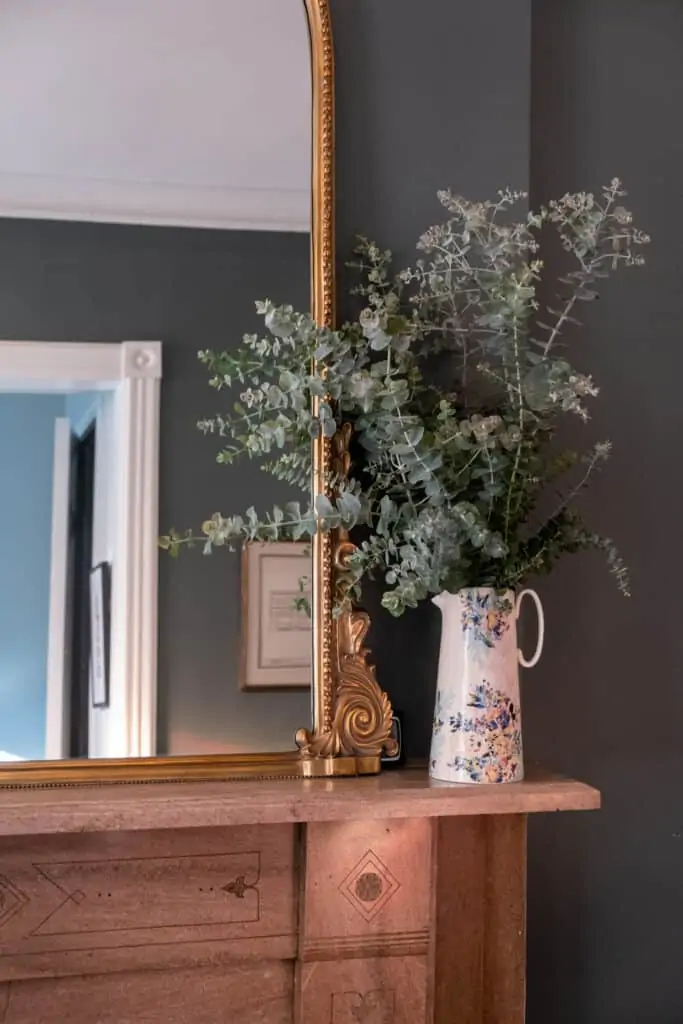 I love buying fresh eucalyptus at the market. The eucalyptus will start to pop up at the market and even at Trader Joe's at the beginning of fall. It is inexpensive and the smell is heavenly. It fills a whole room. This is one of the first things I look for as the season changes to fall. Hydrangeas this time of year are different than summer ones and can be dried when they are finished for a Fall floral statement.
The market or grocery store also has pumpkins which you can put in a wooden bowl in the kitchen. You can also do this with apples, pomegranates, or other fresh fall produce.
Bring the natural elements of nature into your home with fall touches. You can decorate your front door with fall foliage for an inviting entry.

Fall Food Favorites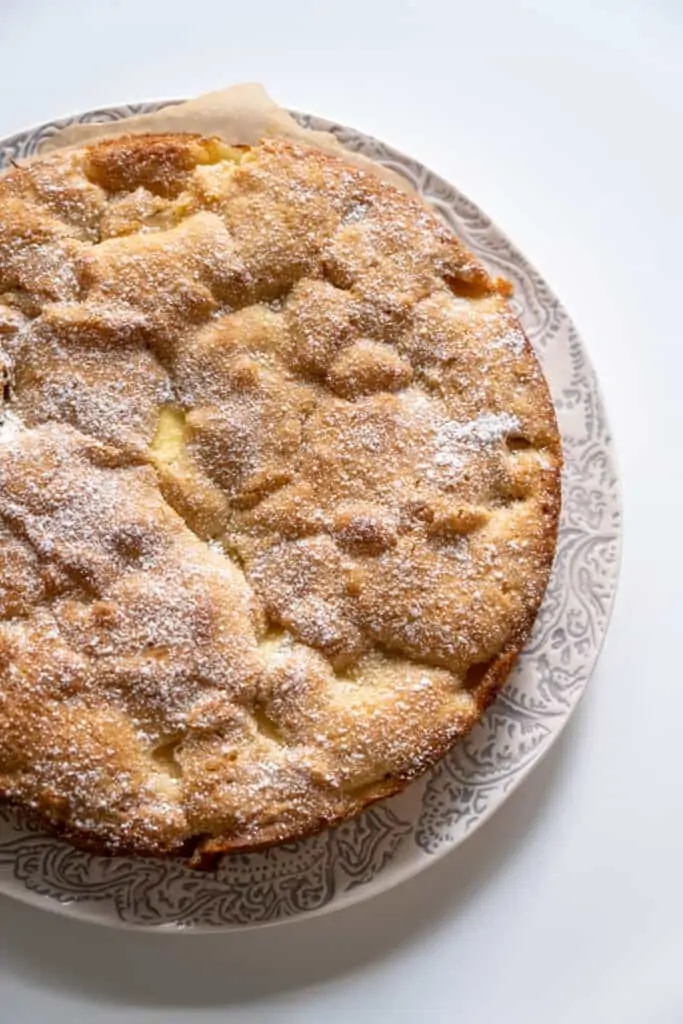 I have a lot of recipes for the fall currently waiting to be made once early fall begins. Apples fill our local farmer's market in Chicago. I would love to go apple picking but a market is a great option. Bake this French Apple Cake. I made this last fall and it was a hit, I made a second one for our neighbors. The recipe was also a reader favorite and I know so many people who tried it and sent emails raving about it. Other recipes include Gougères and French Onion Soup.
Throw Blankets for Fall
I love to snuggle up with a blanket on the couch with a good book or movie. I invested in a Boll and Branch throw. We have cozy throws on each couch for Sunday naps which have become a tradition with Henri in the house, especially with the cooler weather. Update the accent color on your throw pillows. This is a simple way to instantly change the way the space feels by incorporating fall decor into your home.

Add an extra layer to your bed
Fall brings cold temperatures and an extra layer will keep you warm. I love this waffle blanket from Boll and Branch. I have it in the Shore color. In the Summer, I leave it at the end of the bed for naps, in the Fall/Winter I add it to my bed as an extra layer for warmth. Plus, the texture is so great.
Area Rugs
We warmed up our own home with some great Turkish rugs in the hallways and our bedroom. It's so nice once the cold weather hits to have the rugs under our feet to keep warm. I found a great shop on Etsy selling Turkish rugs here. When looking for a Turkish rug it all depends on inventory. I had to refresh the shop multiple weeks in a row before we found something we both loved and worked with our color palette.
You can add a fresh coat of paint to the walls to change your entire space. A new color is an inexpensive way to update the look of a room. We are loving the Homburg Grey color which looks more green than grey and has really warmed up the living room.
Update your wall art in your home. I love bringing photos from my travels to my home. As a photographer, it is one of my favorite ways to see my art on display in different places. Update your bathroom art or entry piece. You can purchase something from The Print Shop or print and frame one of your own pieces.
Through this post, I hope you have discovered some subtle changes to help the transition for the upcoming fall season. Do you have a favorite way to welcome Fall? Comment below and share your ideas.
*This post includes affiliate links. I make a small commission off of items purchased from my links. Merci