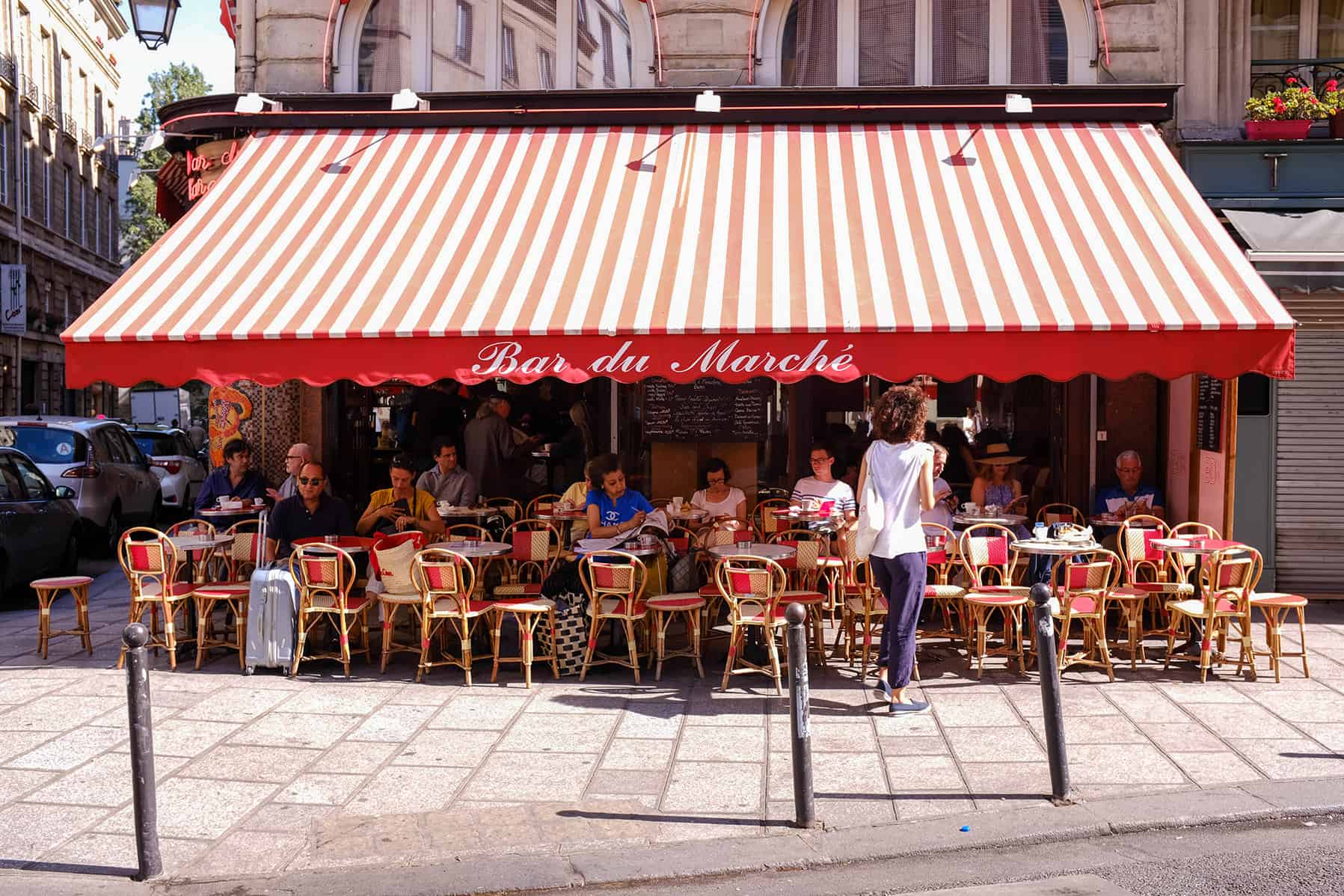 It was a busy week at home. I recorded two podcasts, wrote and updated a lot of blog posts to get you ready for your trip to Paris in the autumn, and I received samples from a retailer for a project that is launching. I opened the package and was in tears for a good long while. This piece will be available in select IKEA stores. Fingers crossed more locations sign on for the project soon. I have a few more items launching in 2023. Grab your coffee and croissants and join me for links I love.
Links I Love Week 34
Airline tickets for the fall will be much cheaper according to Afar
Best place for a Girl's Trip to Europe via Travel and Leisure
I am crushing on these slingback suede pumps from J.Crew. Plus, they are on sale.
A favorite shoe of mine is back for fall! The Blondo Waterproof Bootie is $130 and so great. It is the best-selling shoe brand on the blog for a good reason. These are great for walking in Paris in the Fall.
You can renew your passport online this month, here is what you need to know.
Lake Pajamas launched a new collection of pajamas and robes and it is dreamy. I love the colors. This is one of the brands I wear for my matching pajamas. I just got this robe in Elderberry for the fall (gifted) I have found an excuse to wear it every day.
10 unusual museums to visit in Paris
How To Combat Stress-Related Hair Loss
I wore this Boden blouse this week and I am obsessed. It comes in three colors and I want them all. I have the cream in size 6
The best speakeasies in Paris Bookmark these for an upcoming trip. These are a lot of fun to discover all around the city.
The Ritz just opened a new club and spa, here is a first look around.
This week's best sellers. It's all about updating the fall wardrobe.
With Its First-Ever Water-Based Fragrance, Dior Unveils a New J'adore to Meet the Moment
We are thinking of getting these black bookshelves for our front room to make more space. Does anyone have them or have an opinion one way or the other? Would love some feedback before we take the plunge.
Diane Keaton Is Embracing Her Status as 'Coastal Grandma Influencer' in this exclusive 'Mack & Rita' clip this made me laugh out loud!
Calpak just launched compression packing cubes. Hello, over packers? You can pack in a carry-on!
Beyond The Girlboss: What Comes Next? Via Elle
The red dress I wore for my 40th birthday is now on sale. I have it in a size 4. You can see me wearing it here. I love it and have worn it multiple times since.
Vogue shares the best wrinkle creams from splurge to budget-friendly
What to do if your flight is canceled via Travel and Leisure
There are a lot of fun new arrivals at J.Crew including this cropped rugby striped sweater, I am crushing on this tweed jacket in black and white, these Zoe ballet flats are 30% and a great option if you are looking for a flat under $100.
Update, jeans are $75 at both Madewell and J.Crew right now. I rounded up all my favorites here.
Meredith Blake from Parent Trap is having a moment and I am here for it. Sexy and Chic items to add to your wardrobe.
My favorite sneakers for walking around Paris are currently 25% off. I wear an 8.5 and I highly recommend you break them in before taking them to Europe.
5 Hanging and Framing Art Trends to Try Right Now
Tiny little ballet flats are going to be everywhere this fall. I love my Margaux NY flats so much. Perfect for walking Paris.
I ordered this wool jacket from & other stories. Last fall, I saw a huge trend in navy wool jackets and I knew I had to have one this year. Size down one size. I ordered a 4 which should be arriving any day. It's low in stock. If it is sold out, they have other wool coat options here.
Online travel planning is getting (a little) easier. Via NYT and may require a subscription
How Writing & Creativity Can Help Us Process Our Feelings
The Le Creuset skillet is 30% off right now. I am stuck between buying it at a great price or putting it on the wedding registry.
How To Make A Vision Board (And What To Do With It)
These Europe Attractions Are Cheaper Alternatives to Pricier Activities, Tripadvisor Shares
On the Blog this week:
What to do in Paris in the Autumn
Where to see the Eiffel Tower sparkle
12 Best Hotels with an Eiffel Tower View
What to Pack for a trip to Paris
P.S. Don't miss a blog post.
Sign up to get Links I Love delivered to your inbox every Sunday.
Supporting The Print Shop helps bring valuable free content to your weekly inboxes.
*This post includes affiliate links. I make a small commission off items purchased through my links at no cost to you. Merci!