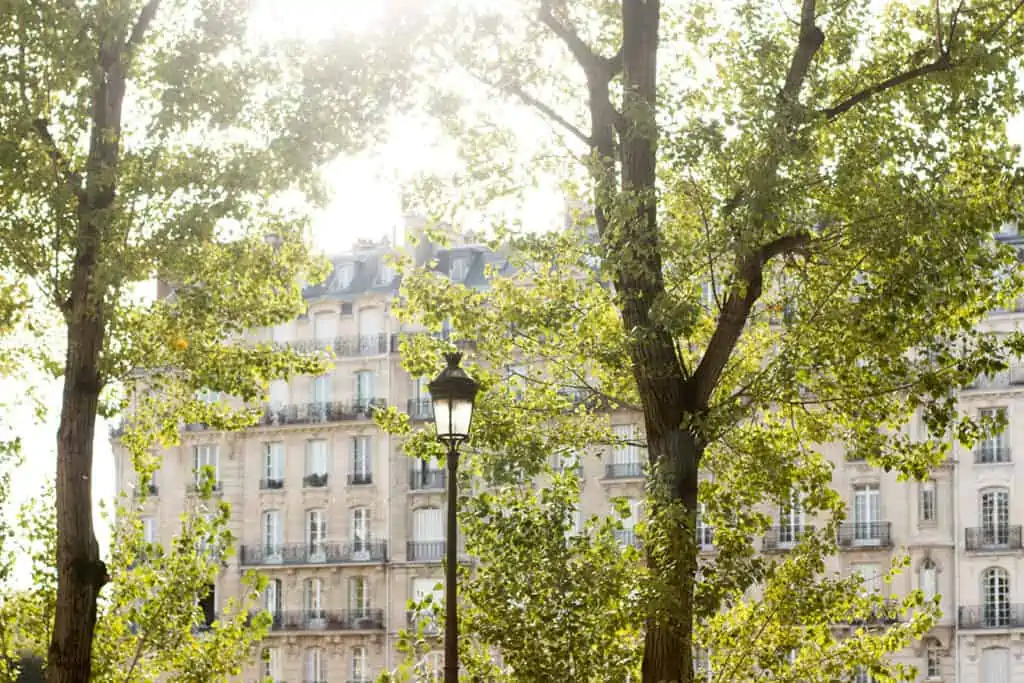 September in Paris starts la rentrée which is the end of summer break and the start of the re-entry into a routine. August is a quiet month in Paris where a lot of the locals escape the city for a vacation to the beach or countryside. The city is full of energy during le rentrée. Parisians are seeing their friends and co-workers after being away for the summer months. Paris in September is a great time to visit if you have the opportunity.
What to do in Paris in September
The month of September is filled with activities in Paris. It is still in the high season for tourism. Paris doesn't start to slow down until the end of October and the beginning of November. Tourism rates are at record levels now post-pandemic so if you are planning a visit this year, consider that the city will be busy. I would plan ahead in terms of hotels and restaurant bookings.
Weather
Parisian weather is still fairly warm in September with summer-like temperatures and cooling off towards the end of the month. Keep an eye on the weather before traveling because you will most likely have some rain during this time. September is one of the dryest months of the year in Paris. The average high temperature in September is in the 70s and the lows are in the 50s.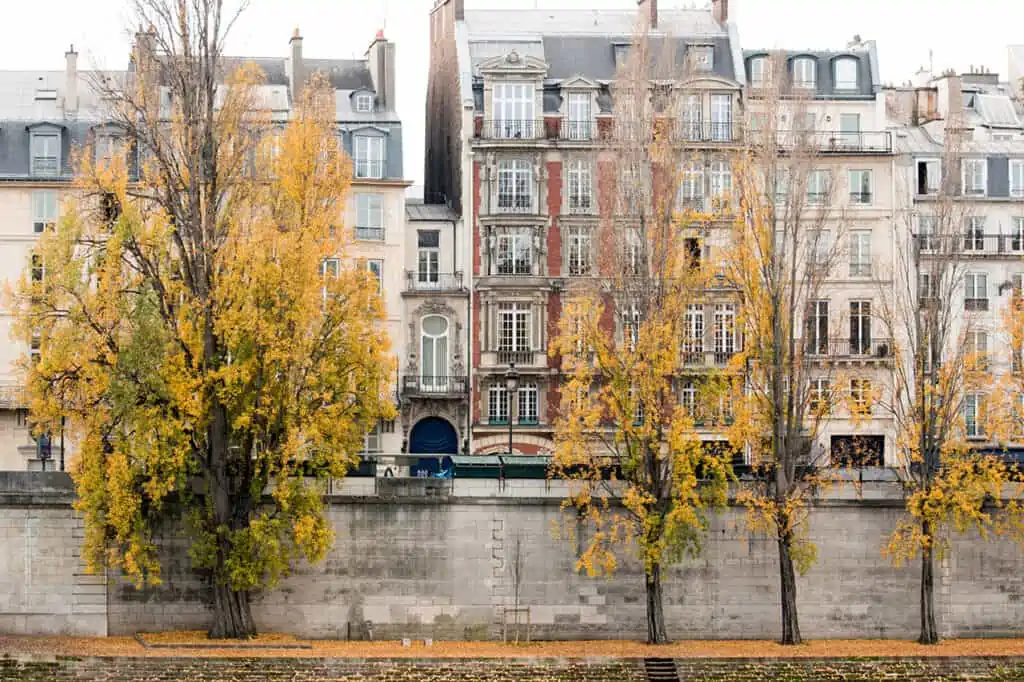 European Heritage Days
On the second weekend in Paris, a lot of the buildings and historical spaces that are typically closed to the public are open for a special viewing. I highly recommend visiting the élysée palace or the Arc de Triomphe. Also known as journées du patrimoine in French is the second weekend of September.
I did this in September and was able to visit the Luxembourg Palace and Hôtel de Ville (city hall). This was the view of Notre Dame from Hôtel de Ville on a rainy September evening. It was well worth the wait for this view. I was one of the last people let in for the evening.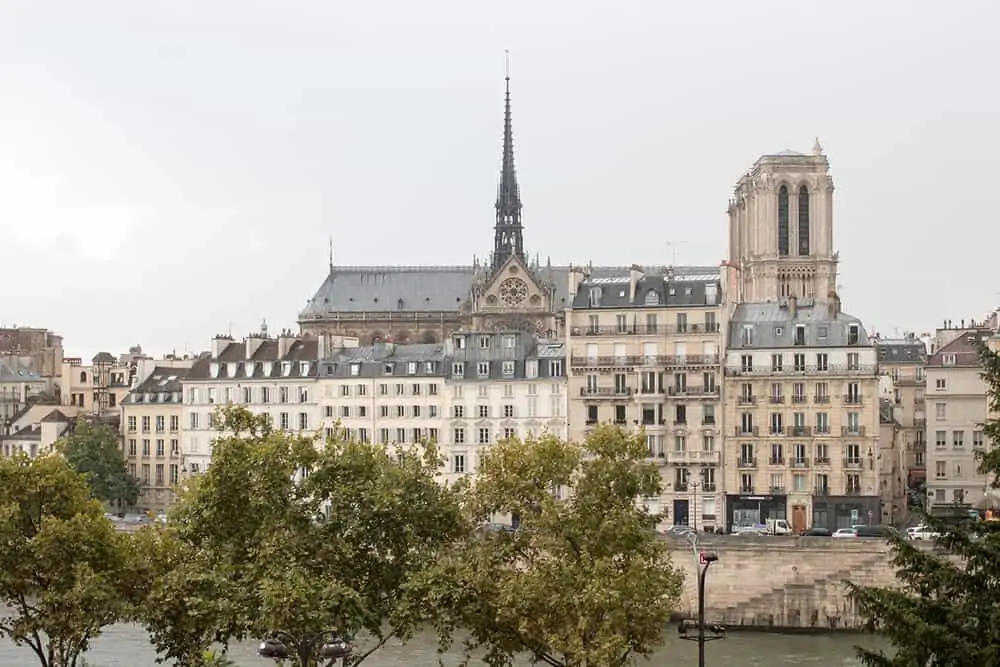 Flâneur
This is one of my favorite things to do in Paris. It is a French word to stroll without purpose. Turn your phone on airplane mode and unplug for a bit, walk the streets of Paris, enjoy a terrace café for an afternoon and people watch. Explore a new neighborhood in Paris. Bois de Boulogne is a beautiful place to see Paris in the fall.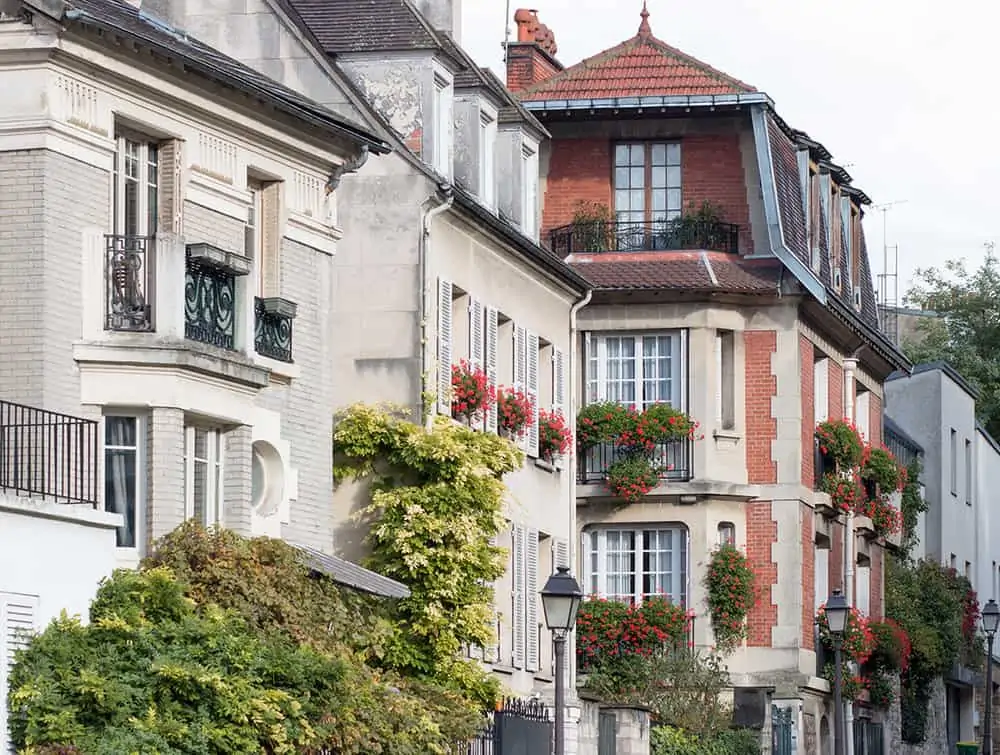 If you haven't explored Montmartre, make an afternoon out of it. Rue des Abbesses is the main street and metro stop for Montmartre. I would skip Moulin Rouge and take in the view from the steps of Sacre Coeur.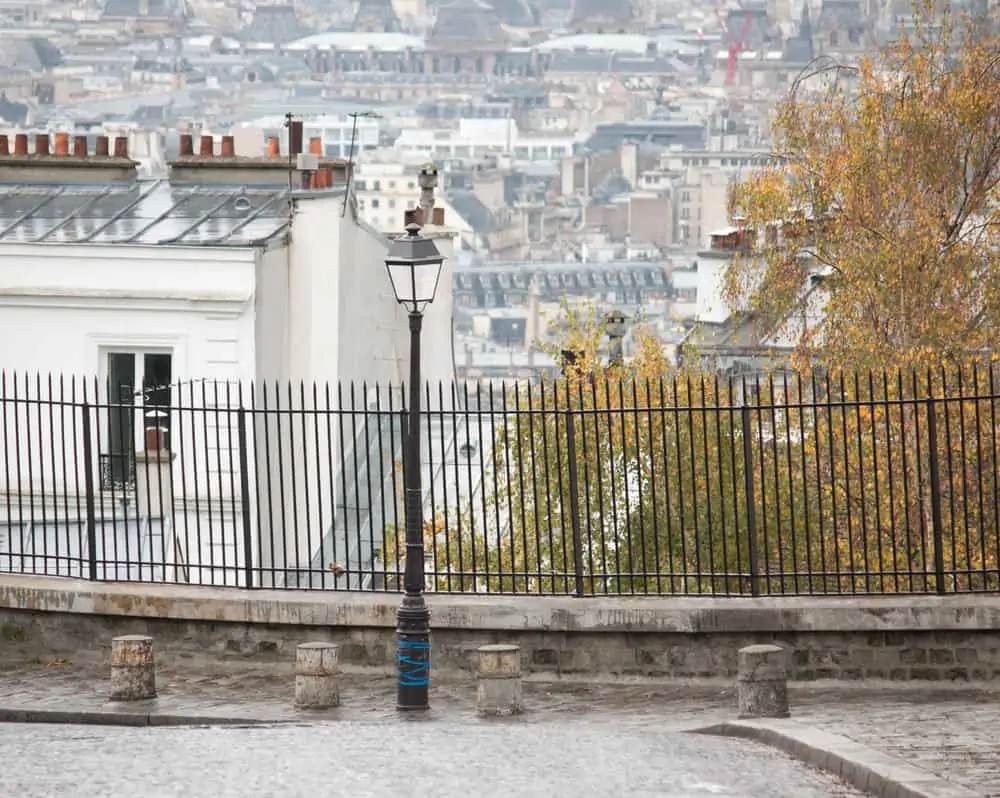 Paris Fashion Week
Paris Fashion Week happens from the end of September to the start of early October 2022. The dates vary a bit from year to year. A lot of the shows are closed to the public and are invitation only. Some of the best places to see some of the Paris street fashion are the Tuileries Gardens and Rue St Honore. Grab a spot at a café on Rue Saint Honore and enjoy all the different colorful outfits and people-watching.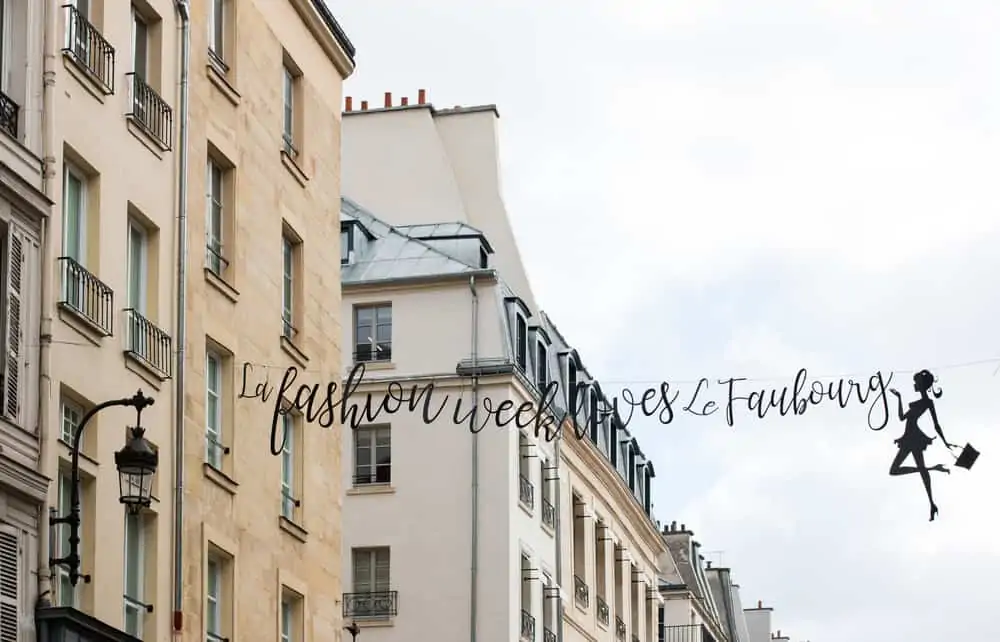 Fête des Jardins
This garden and urban agriculture festival take place the last weekend of September. There are over 150 places open to the public including one of my personal favorites, Parc Monceau. The programming for the weekend is centered around children and adults and environmental issues.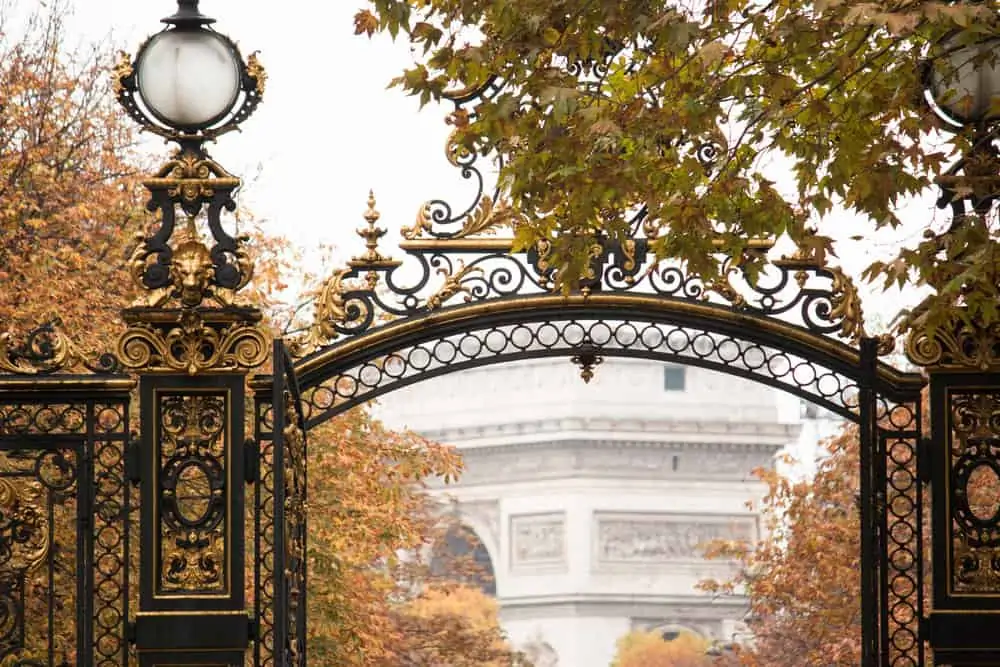 Museums to Visit
If this is your first trip to Paris, you will want to hit some of the famous museums including the Louvre to see the Mona Lisa and the Musée D'Orsay. I recommend booking online to avoid facing a long line as these are the most popular museums. You can also visit the Centre Pompidou for contemporary art and l'Orangerie to see the Water Lilies by Claude Monet.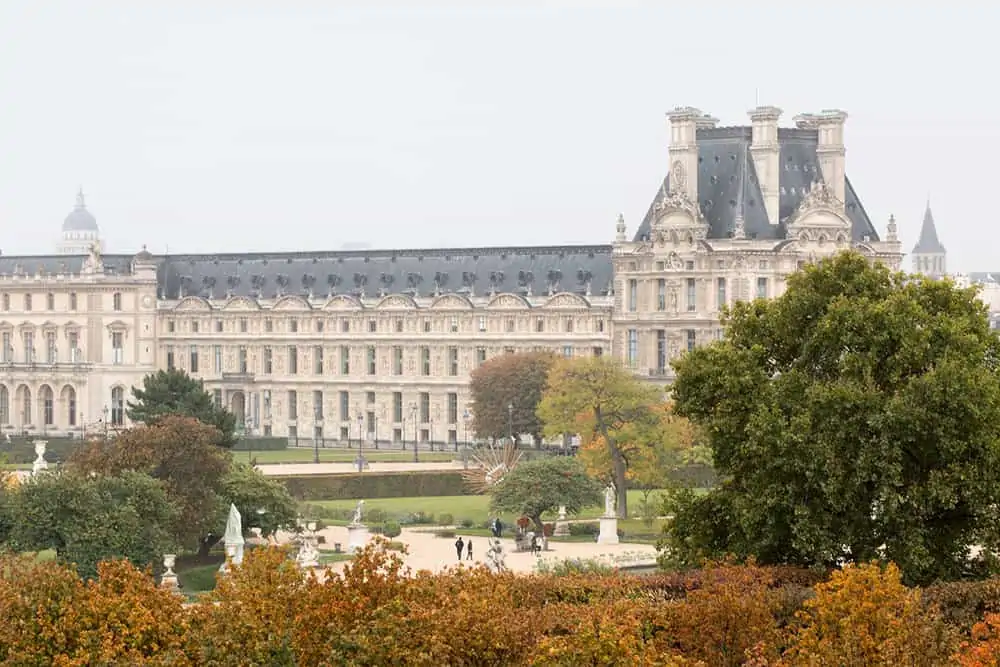 Day Trips from Paris
Versailles is a great place to visit for a day trip and can be easily done by private car or RER train from the center of the city. I recommend purchasing a Paris Pass or tickets in advance to skip the line. This time of year it will still be busy. You can enjoy a bike ride through the town and there is a market to purchase picnic items for lunch in the gardens. There is plenty to see in Versailles to keep you busy for a full day.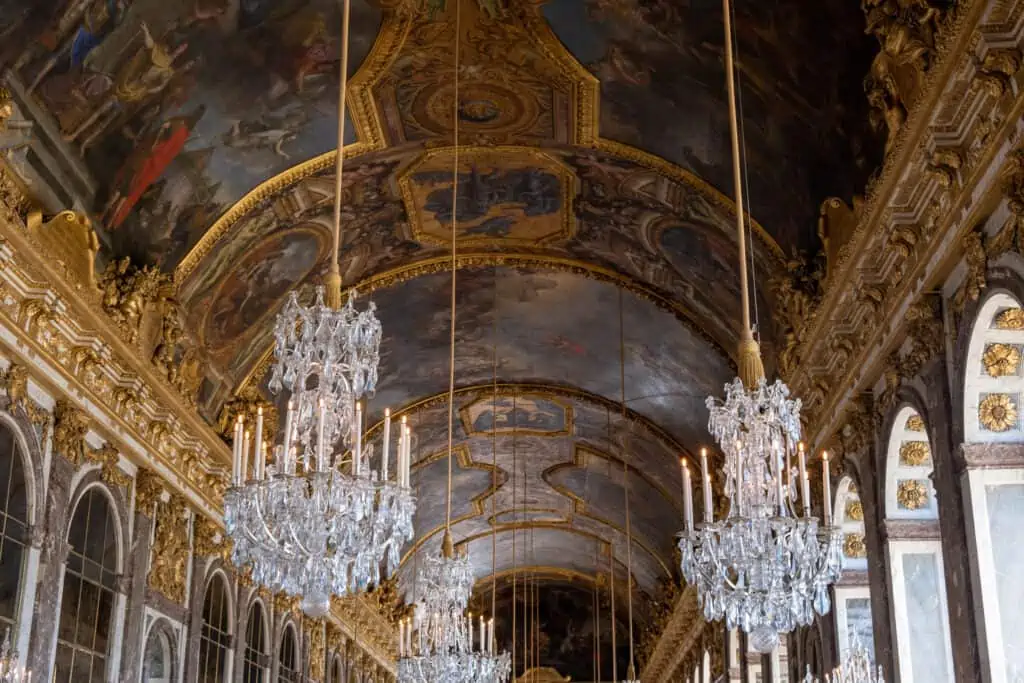 Loire Valley is a popular day trip from Paris. I personally haven't been but it has always been on my list to visit.
Picnic
It is very easy to buy a baguette, cheese, charcuterie, and wine from local vendors or a market in different parts of Paris. A few key words to know, a fromagerie is a cheese shop, a boulangerie is to buy a baguette, and you can buy charcuterie at a boucher. (butcher) They will sell all of these items at a market or grocery store.
I recommend buying the items from an individual shop because the products are much better. A little French goes a long way so don't forget your bonjour and merci. They will help you with recommendations and most likely speak English.
The base of the seine river is the perfect place for a picnic. The seine runs through the heart of Paris and separates the left and right banks. You will see plenty of people tourists and Parisians enjoying a picnic. This is a solo activity or a date night or something to do with friends.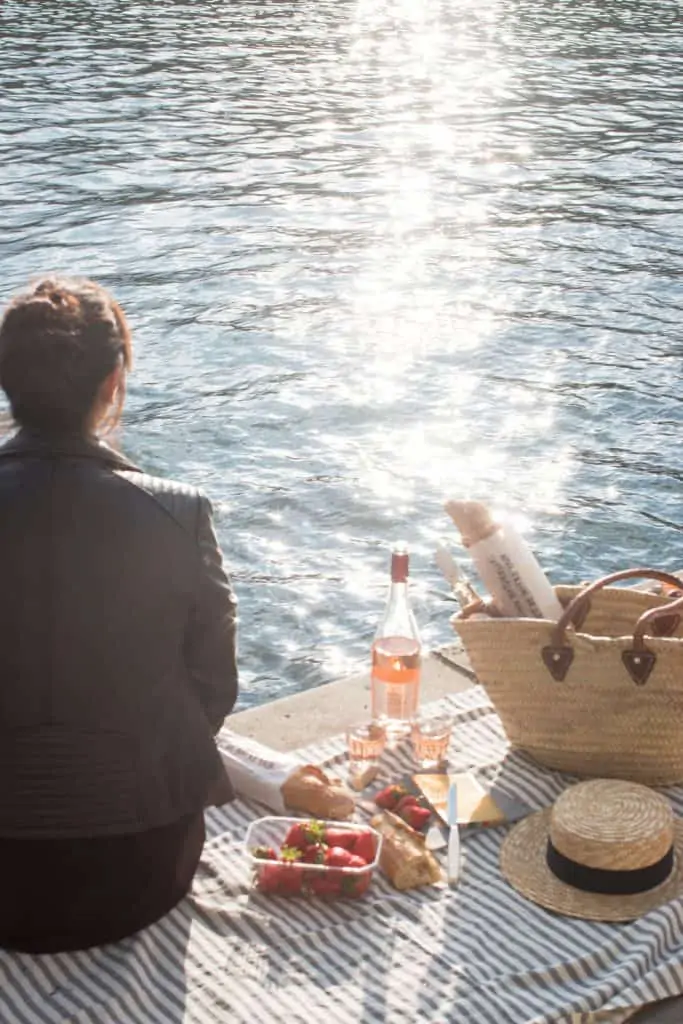 Explore the Parisian Parks
The colors of Fall start to turn in September and you can see this as you walk around the city. The Parisian parks are free to the public and a great place for a picnic, people-watching, or just to walk through. A lot of the parks have kid-friendly activities.
In Palais Royal, there is a sandbox towards the end. You can also grab a coffee at Café Kitsuné close by to enjoy while your kids burn off some energy.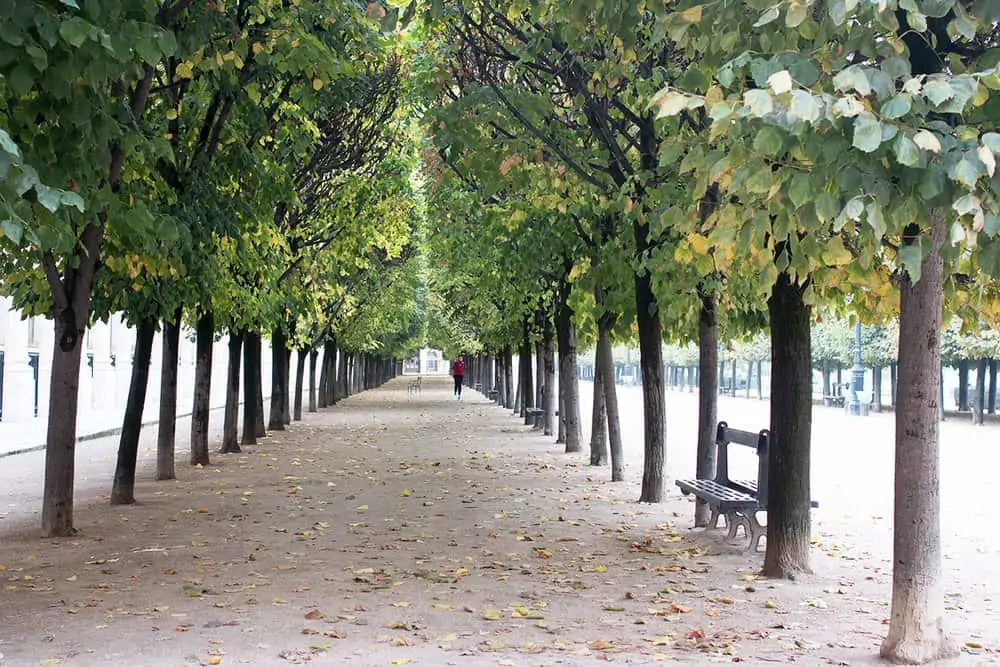 In Jardin des Tuileries, there is a playground and a trampoline park. and carousel for kids. You can grab sandwiches or pastries nearby to enjoy in the gardens. The Tuileries Gardens also has great people watching around the fountains.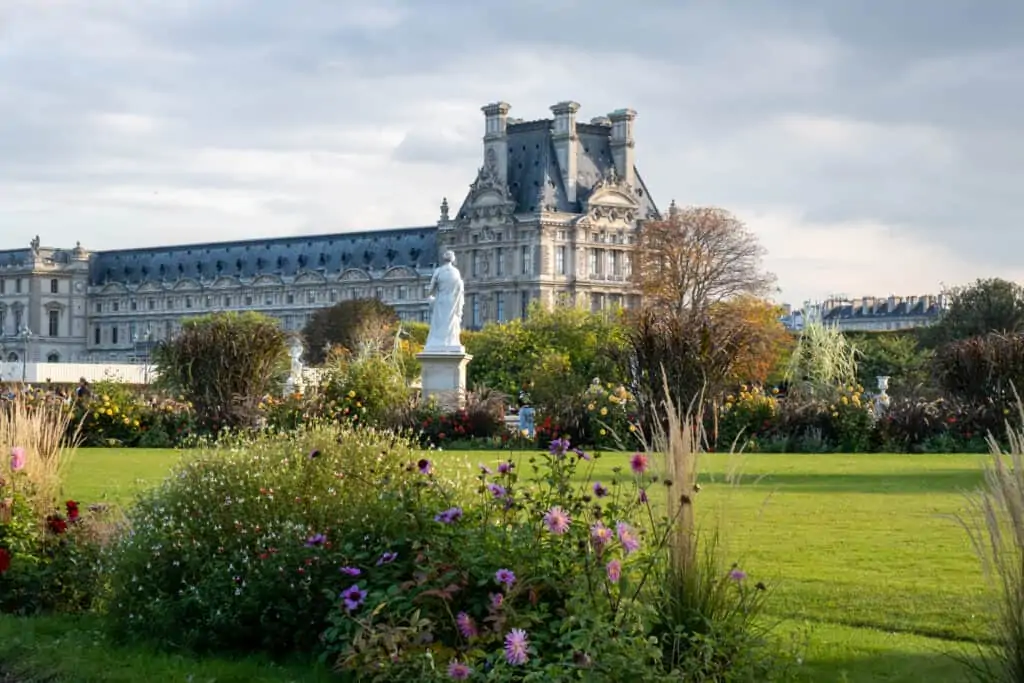 Luxembourg Gardens is located on the left bank of Paris and is a beautiful park to visit. For kids, there are wooden boats to push around and you can rent them by the hour. It helps balance out the walking and site seeing. If you are solo, bring a book or lunch and enjoy the colors of the start of the fall season.
What to Wear
There will be plenty of sunny days in September so don't forget the sunglasses and sunscreen. There is always a chance of rain in Paris, I recommend a packable umbrella for your day bag. I like to stick with neutral colors of black and white and add a pop of color. This makes it easy when packing for Paris and you can easily add a silk scarf or red lipstick.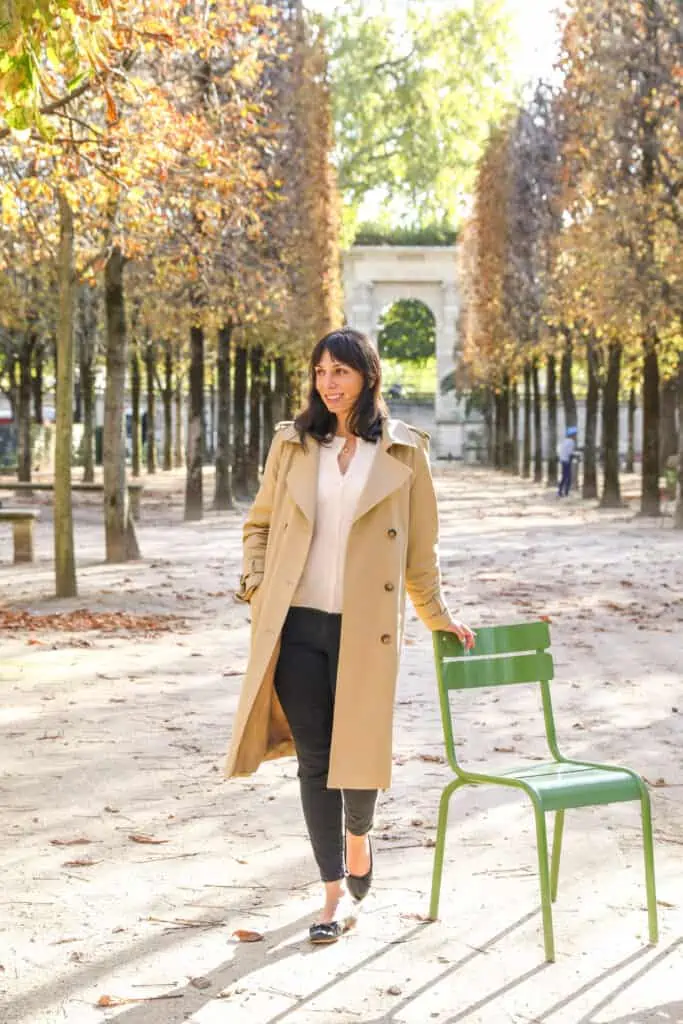 Paris in September will be just on the cusp of sweater weather. Depending on the weather forecast, pack a few light sweaters and a jacket. A trench coat is perfect in terms of weight for keeping warm. You can easily get away with a leather jacket this time of year.
You can see my full post on what to wear in Paris in the autumn here.
Getting Around
Paris is a very walkable city. You can get from the Eiffel Tower to the Marais (one side to the other) in under an hour. You can take the Paris metro all over the city. There are metro stations close to every monument and popular attraction you can think of.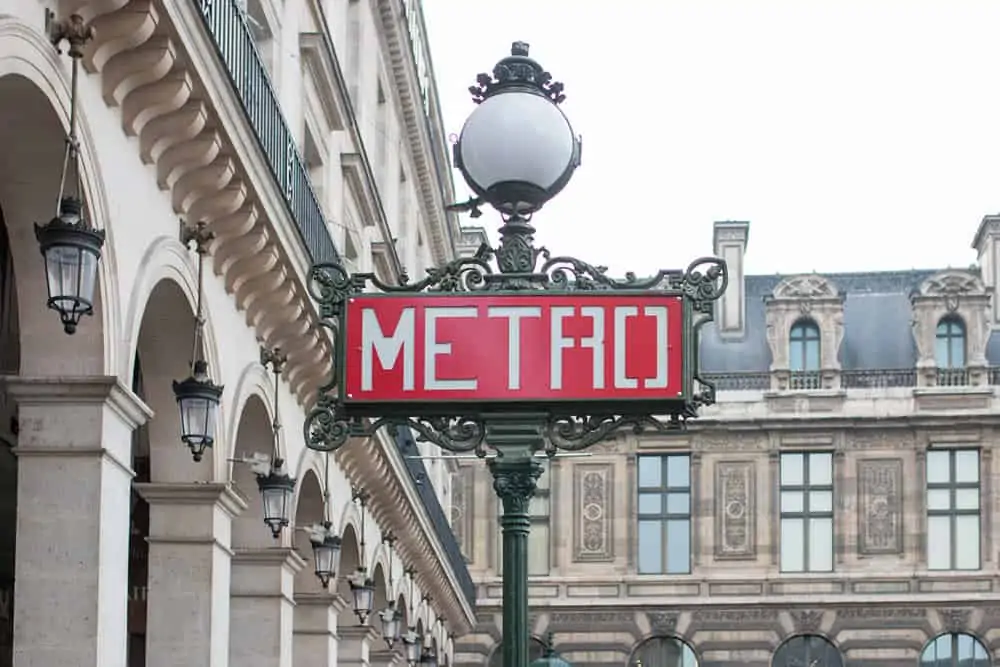 To buy a ticket with euros at the base of the metro. For bigger metro stops, there are multiple entrances and you may have to try more than one to find a ticket vendor. They also run on an electronic pass system called the Navigo.
If you are walking in Paris, make sure to pack comfortable walking shoes. Sneakers can be very fashionable. I recommend these Veja or my Madewell sneakers which are great for walking around Paris. When the weather turns in September, you might want to consider booties for walking around. I love these from Blondo which are waterproof.
Seine River Cruise
If this is your first time visiting Paris, I always recommend a river cruise down the seine. It is one of the best things you can do to see the city of Paris. There are several options for boats and most of them are just an hour long. I always recommend the Batobus Paris because you can purchase a 1 or 2-day pass and hop on and off.
The boat has stops at all the major attractions in the city and you can use this as a way to get around the city. If you have kids, this is a fun way to break up the day.
Pro tip: The Eiffel Tower sparkles every hour on the hour after sunset so this is a great way to catch the Eiffel Tower at sunset or as it sparkles. It is pretty magical to see this from a boat along the seine.
I hope you have found this post helpful for ideas for Paris in September.
*This post includes affiliate links. I make a small commission off of items purchased from my links. Merci!