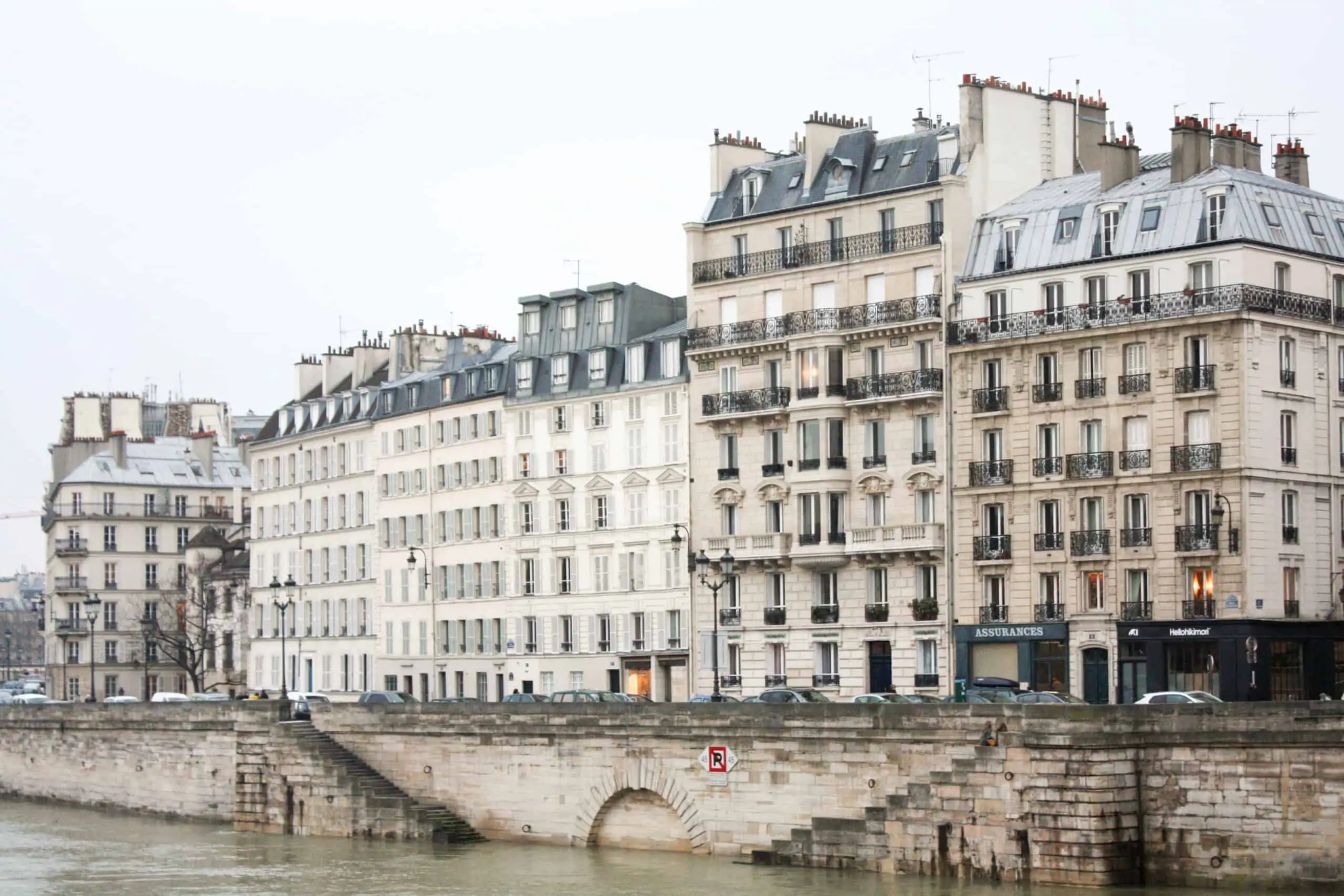 What to Pack for Paris in the Winter
When it comes to Paris, most people think of the spring and cherry blossoms or seeing the city in the fall. Don't underestimate the winter months in Paris. If you are looking for fewer tourists, fewer crowds, and a more local experience, it is a good idea to book a trip early on in the year. My first trip to Paris was in February on Valentine's Day weekend. It is a great time to visit the city of love for a romantic weekend or even as a single. There are some great options for less expensive hotel rooms. You can also splurge on a higher-category hotel room at a better rate in the off-season. Some of my favorite boutique hotels are here. Save this post for ideas on what to pack for Paris in the winter.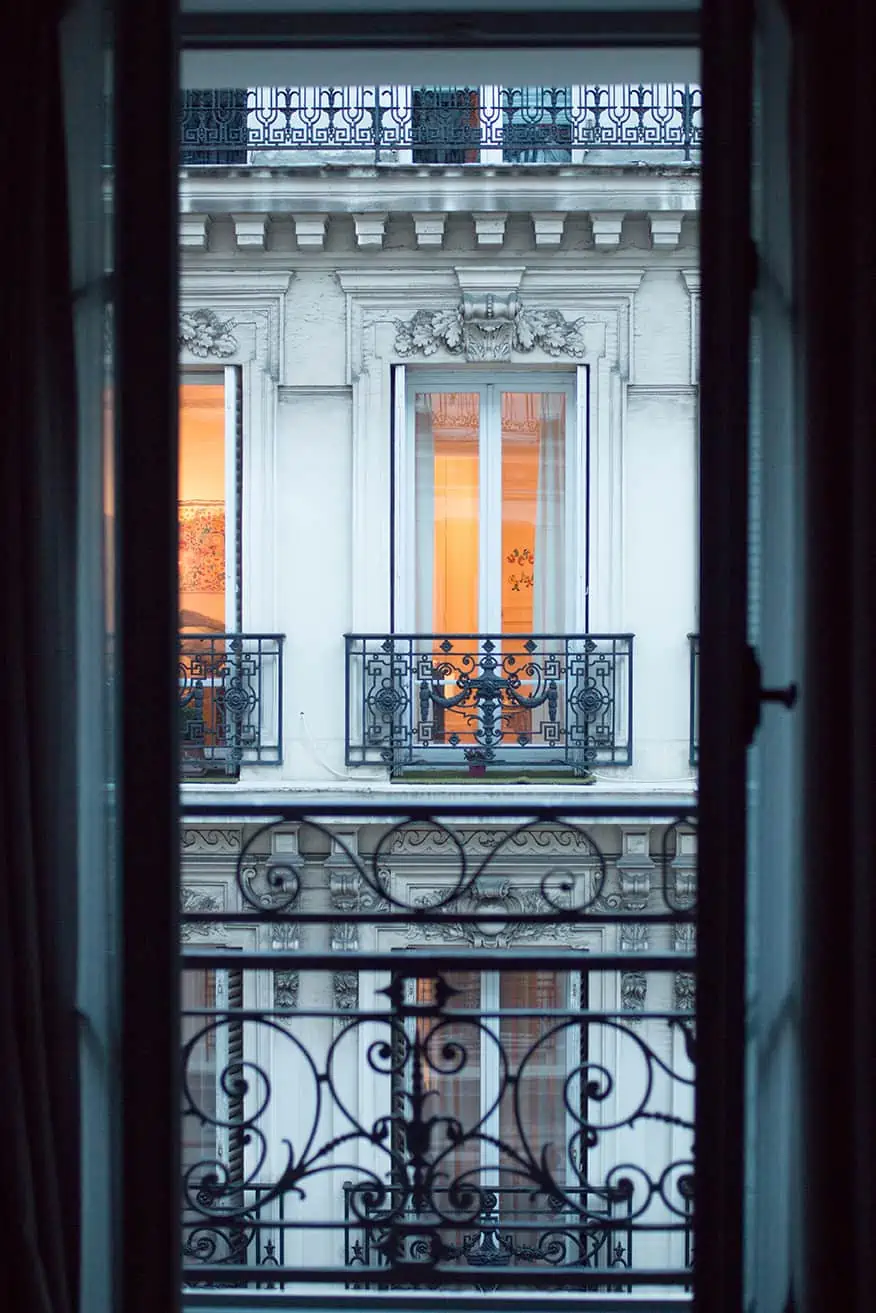 Paris Winter Forecast
A winter trip to Paris can be a great time of year to experience the city. Expect the colder months to be average temperatures in the '30s and '40s F. Paris's winter weather may even bring in a few snowflakes if you are lucky. It rarely snows in Paris but when it does, it is magical as long as you don't have any place to be. They aren't the best at clearing the roads because it doesn't happen on a regular basis.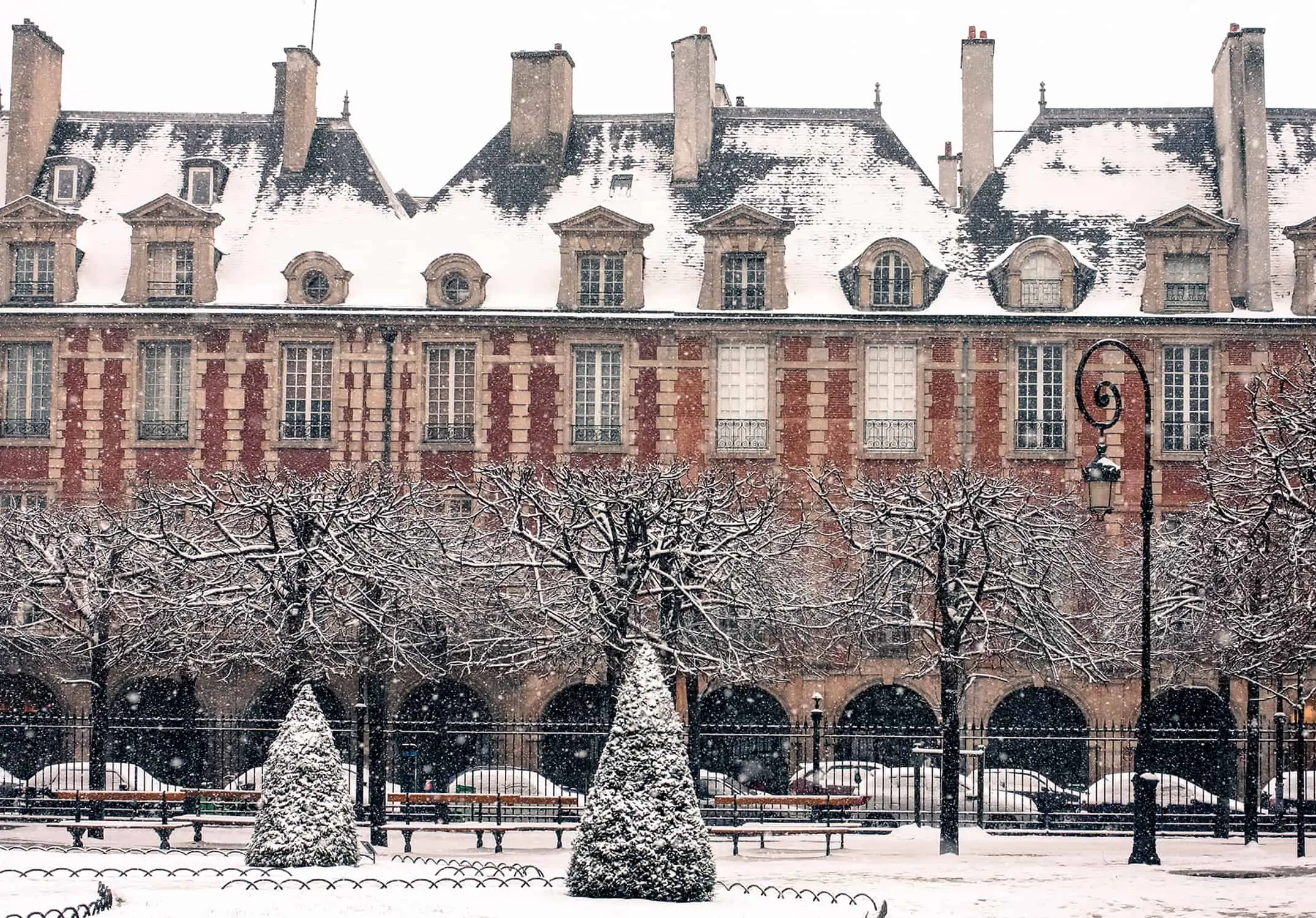 What to Expect in Paris in the Winter
The Christmas markets run from late November to early January depending on the market. Most of the larger markets and holiday lights will be up for the early parts of the new year. You can find hot wine (vin chaud) or hot chocolate to keep warm as you explore the city of lights. Stroll the streets of Paris and people watch at cafés to warm up.
Paris weather is cold and damp. Layers are essential to keeping warm.
What to Pack for Paris in the Winter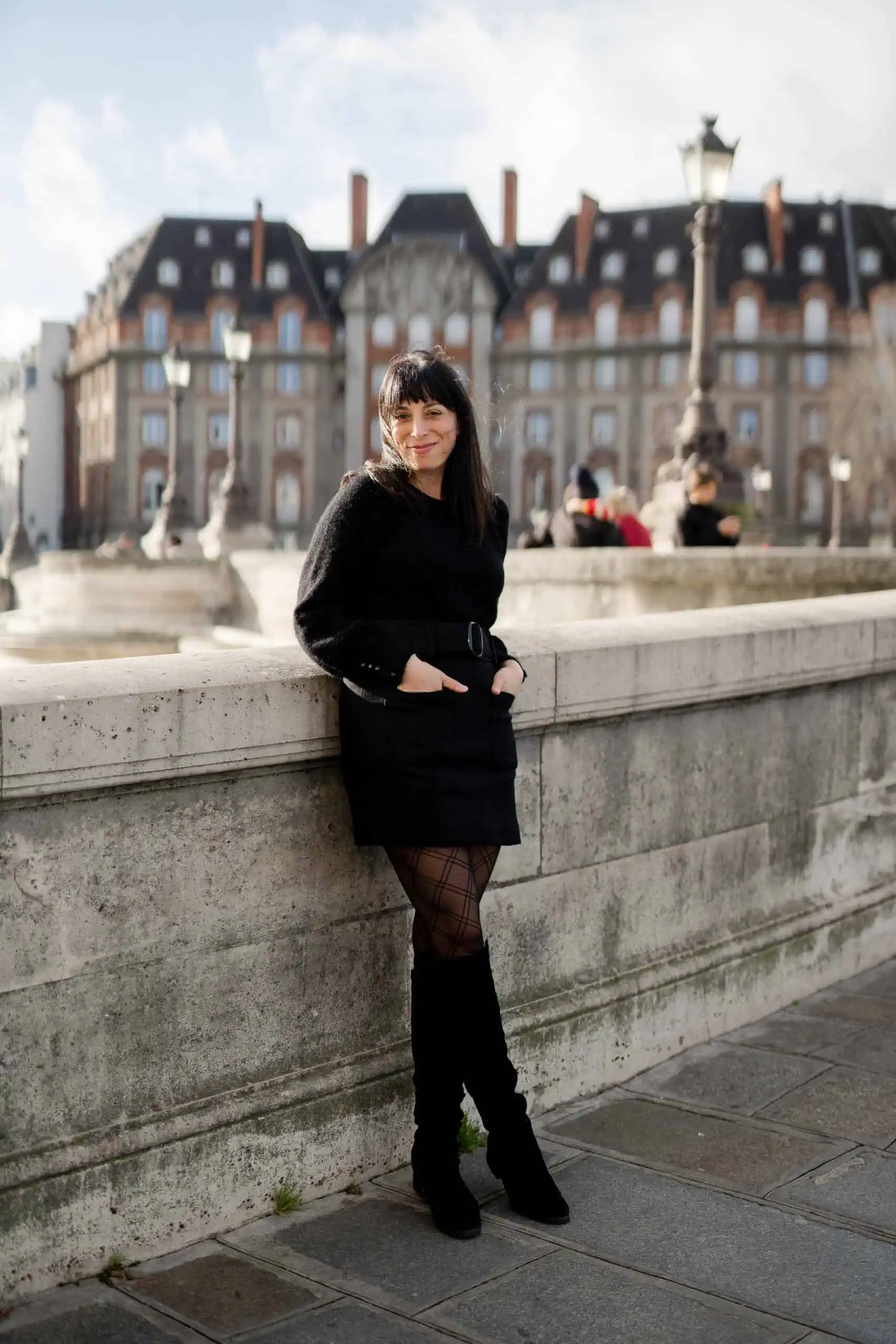 A winter coat is a must and a long wool coat is what I have seen most Parisian women wearing. You can see a full post on what Parisian women are wearing now here.  A black coat, navy, or camel are colors you will see in Parisian fashion. Leave the trench coat at home for the warmer months, it will be perfect for spring. You will need something heavier for the cold weather. You can check out this coat edit here for ideas. I would most likely pack this coat or this coat if I was packing for Paris in January. The Parisian style for winter includes Chelsea boots, a scarf, and a wool coat. These are the most important things to keep warm. You can see more about what people are wearing in Paris in the winter in this post.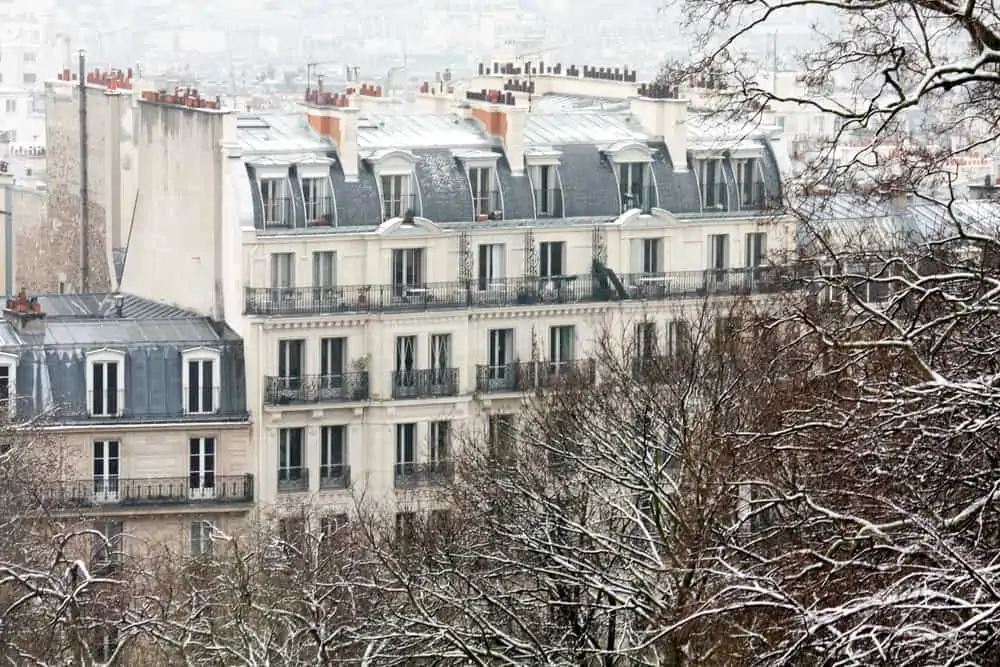 Warm socks are essential with winter boots. Go for leather boots, ankle boots, or waterproof boots when planning for cold temperatures. If you are looking for packing tips for a carry-on, wear your biggest boots on the plane with you. In the winter months, you won't be changing out of shoes very often. Choose winter boots that are comfortable and stylish and go with anything. Brown or black boots should do the trick.
Parisian Winter Fashion
Classic pieces for winter clothes are the best option, especially if you are packing a small capsule wardrobe. Stick with basic colors for sweaters, jeans, and black pants. I always pack a little black dress for date nights or a solo night out for dinner or drinks.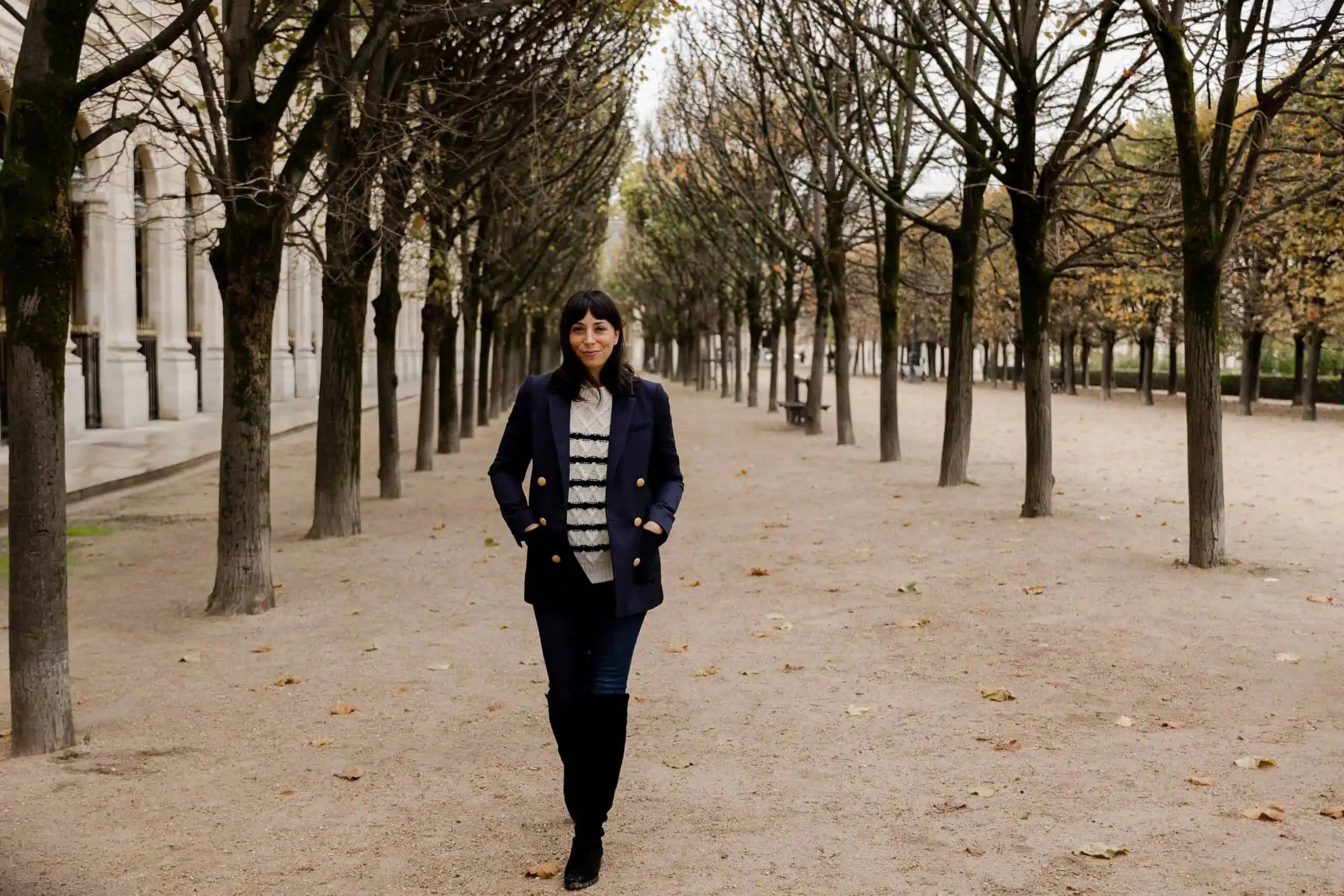 A turtleneck sweater, chunky knits, and cardigans are all great pieces to have as an extra layer to keep warm.
Tights are very trendy in Paris right now. You will see most women in skirts or dresses with a pair of black tights. This is one of my favorite brands to buy in the US, and they hold up so well. If you want to buy tights in Paris, Sézane has an affordable pair, and I typically buy mine at Calzedonia which has several locations in Paris.
If all else fails and you feel you are not dressed to Paris style standards, you can always duck into department stores such as Galeries Lafayette or Bon Marché to pick up a new coat or scarf. I love Sézane which has a few locations, but I prefer the one in the 9th arrondissement.
My Paris Winter Packing List
I have a PDF that I have put together a complete list with everything you need to pack for Paris in the winter. It is free and you can download my Paris packing list here.
Make sure you have waterproof shoes. I love my Blondos which are knee-high boots and they are perfect for the cold and rainy months in Paris.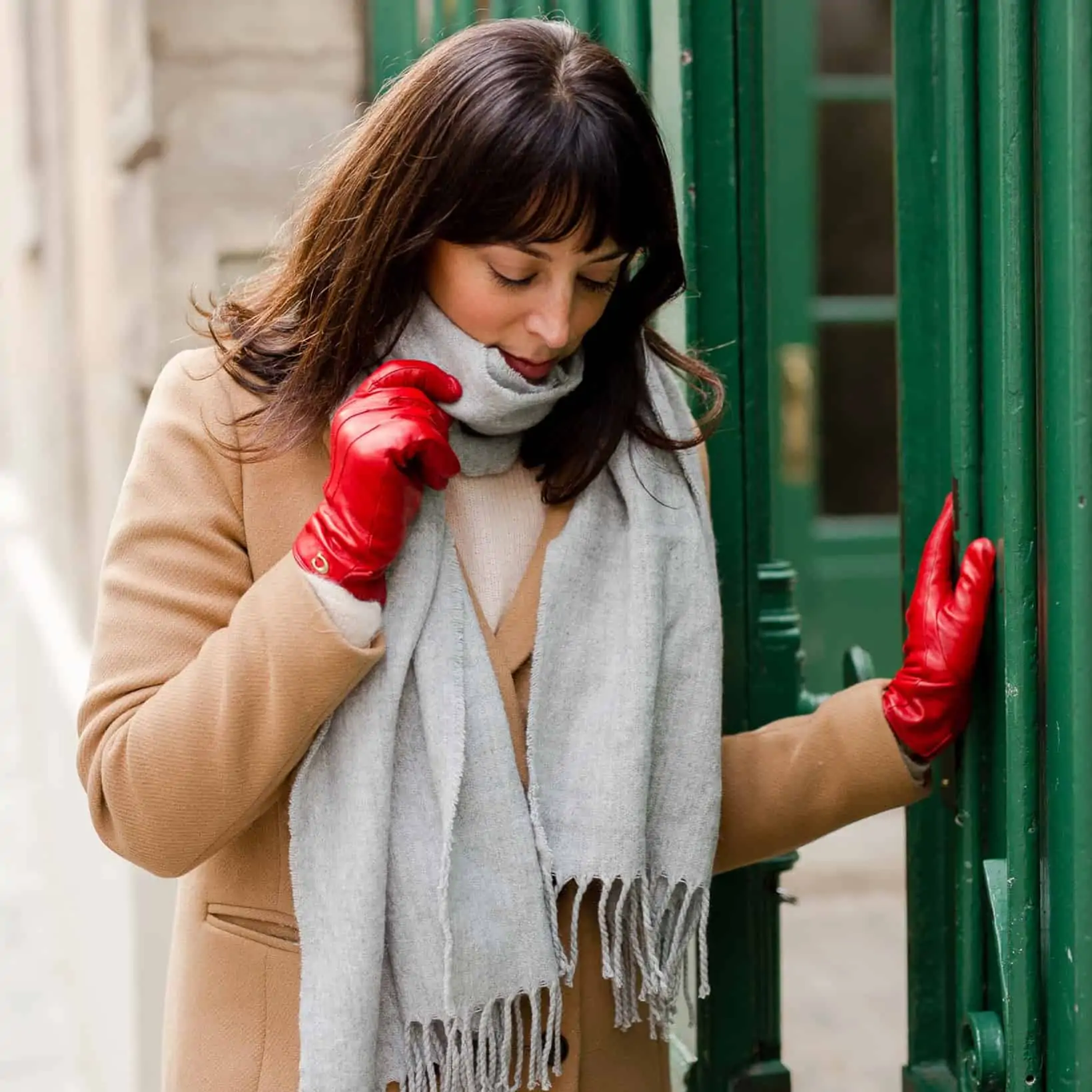 You will need warm gloves and a travel umbrella. Paris weather always has rain in the forecast at some point. I prefer to have a travel umbrella in my bag when I am out just in case. I spent a very rainy and cold January in Paris when the Seine flooded. The hotels and apartments typically will give you a larger umbrella which becomes a pain if you are out and about all day.
P.S. I always recommend travel insurance when heading out of the country. I prefer World Nomads. I typically get the larger plan that covers my computer and camera. If you are just traveling solo and don't need anything fancy, you can get by on the basic plan.
This post includes affiliate links. I make a small commission off of items purchased from my links at no cost to you. This helps contribute to my coffee and croissant research fund.