Coats for Paris
When it comes to Paris, it's good to have a few classic coats to keep you from standing out like a tourist. I always recommend keeping your fleece/Patagonia at home and going for something a little more stylish. This is also a great opportunity to dress up as we haven't been doing so for the past couple of years. French style is a bit more elevated than the American style.
Below, I have broken down the coats I suggest each season and what I have worn in the past. If something doesn't fit your budget, look for something similar. Zara and Monoprix are both great options to shop in Paris if you are looking for something budget-friendly. Yes, Monoprix is like a French Target and it can be a great option for clothes.
Winter
It doesn't snow often in Paris and the weather can be a bit warmer than in Chicago but Paris still has this cold/damp feeling when it comes to Winter. Dressing in layers, making sure you have a warm hat, gloves, and boots are also important. A good classic wool coat will be warm enough. You can also go for a wrap jacket like this one from Cuyana or Cos. For really cold days, you can go for a puffer.
Typically, I have worn a Sézane wool coat, hat, and scarf.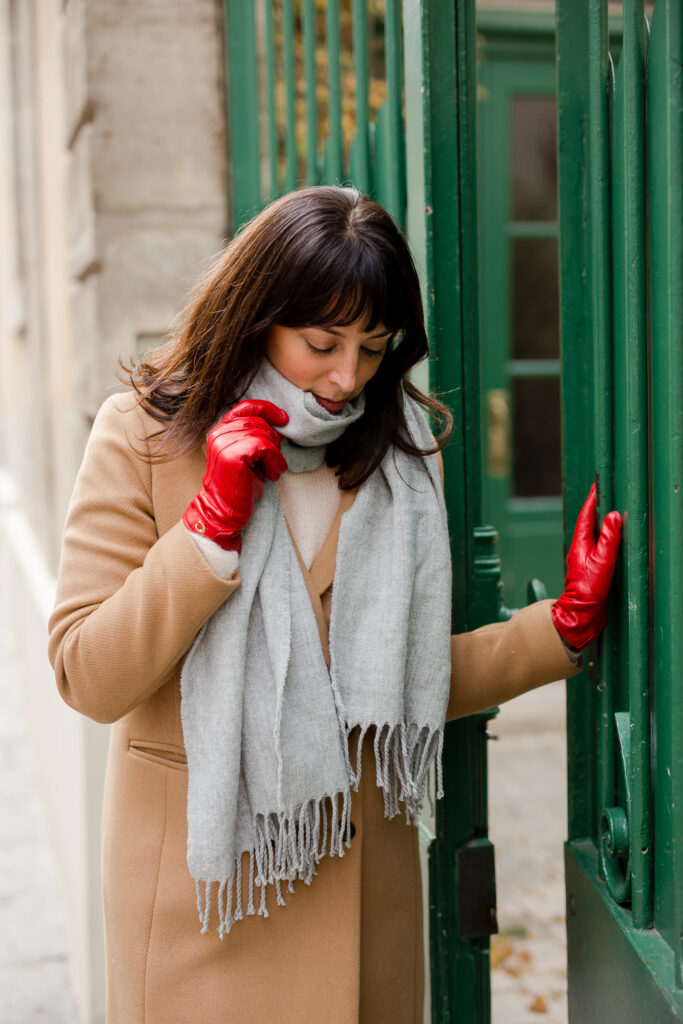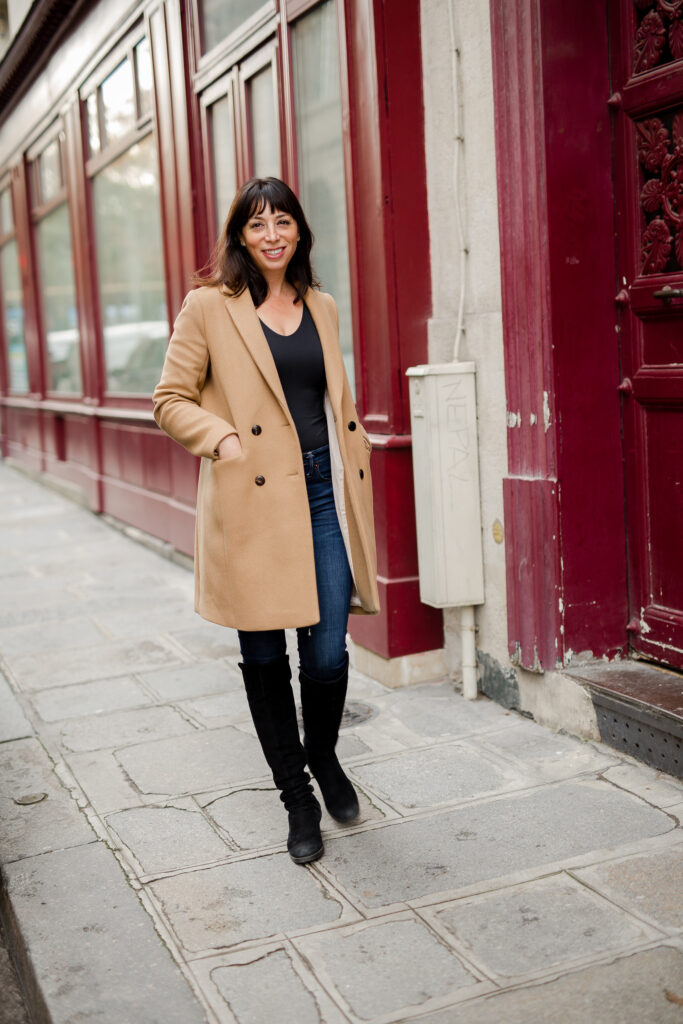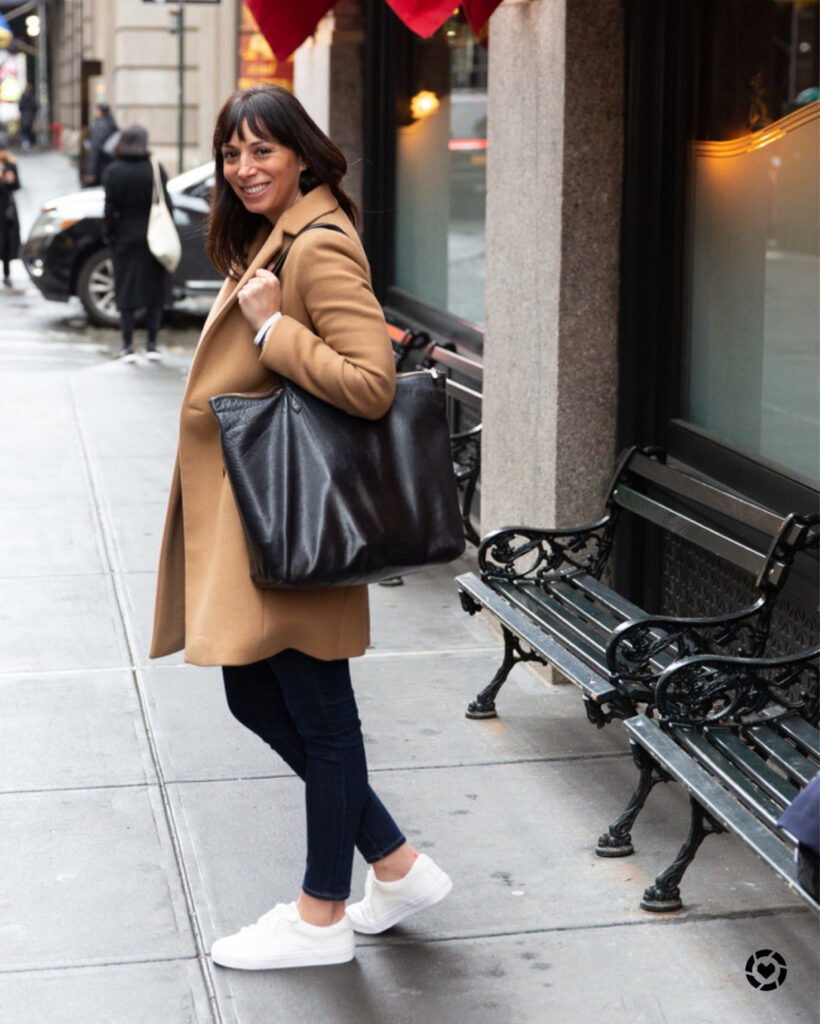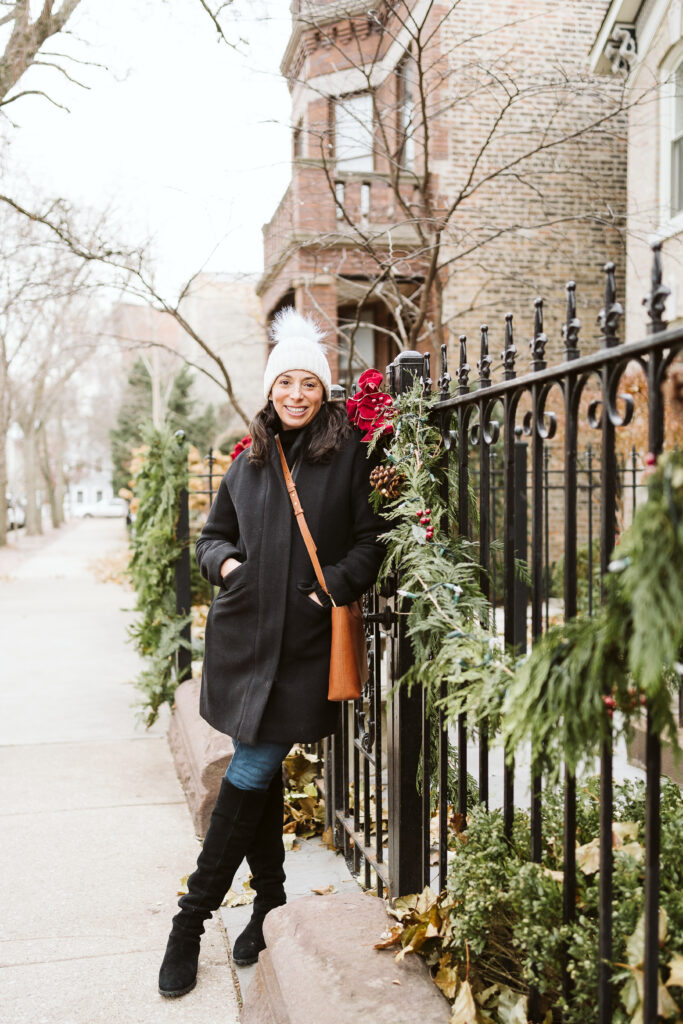 Spring
Spring weather can be a bit unpredictable. I have been in late March and have been absolutely frozen. Other times, the cherry blossoms are in full bloom. I love a good leather jacket for layering. I don't think I have been to Paris in the spring without one. I wrote a whole post about it! I invested in this Madewell jacket after eyeing it for years. It is an investment piece but I was able to snag it on sale and ended up wearing it so much last October, it was worth the purchase. For size reference, I purchased a medium.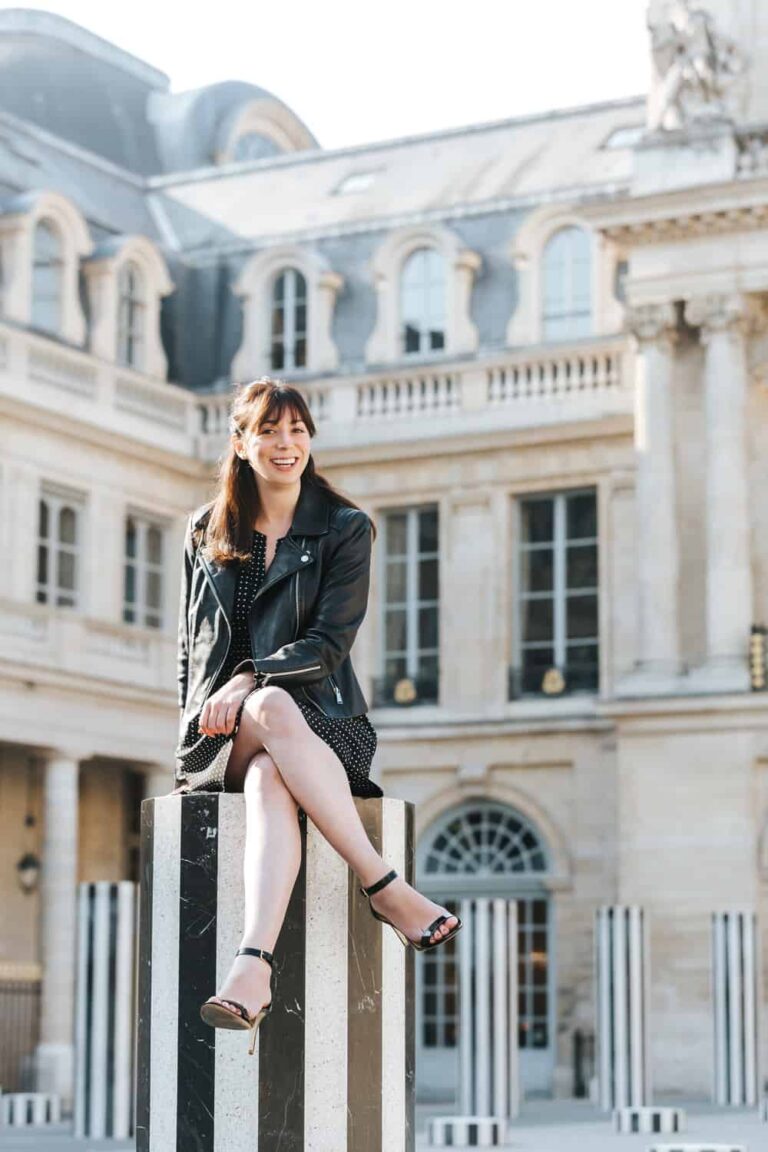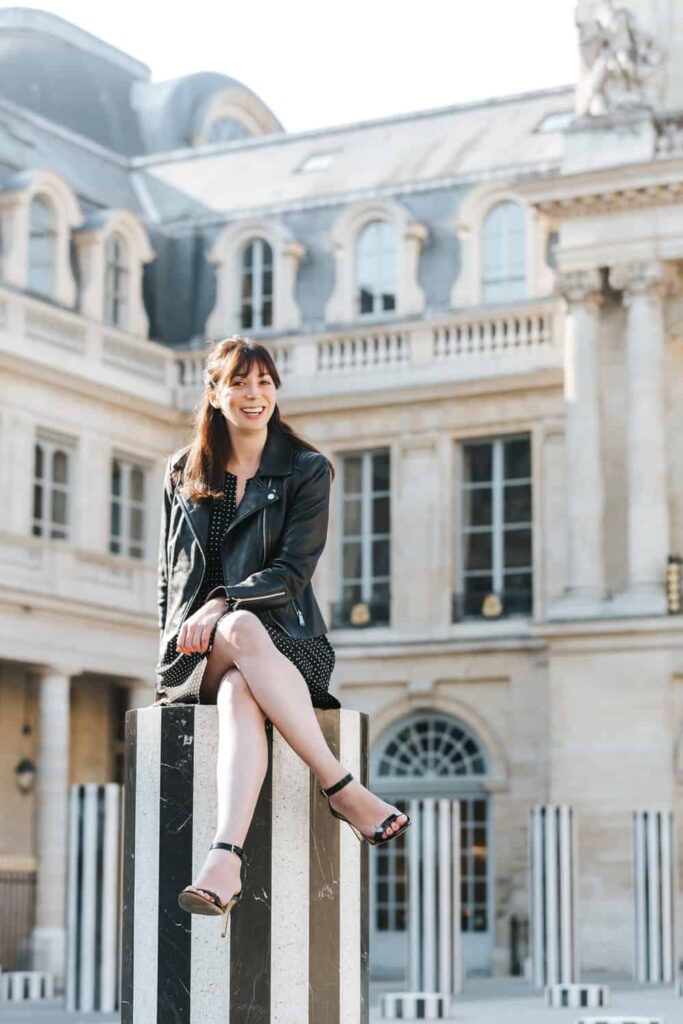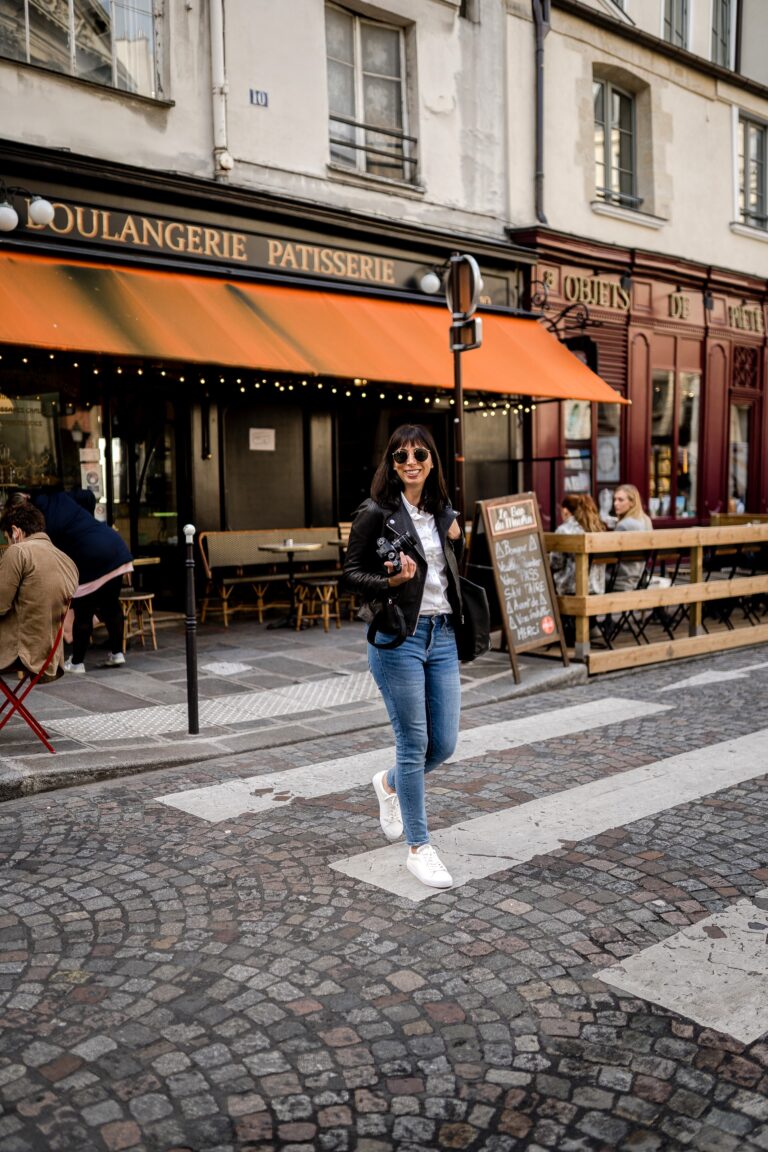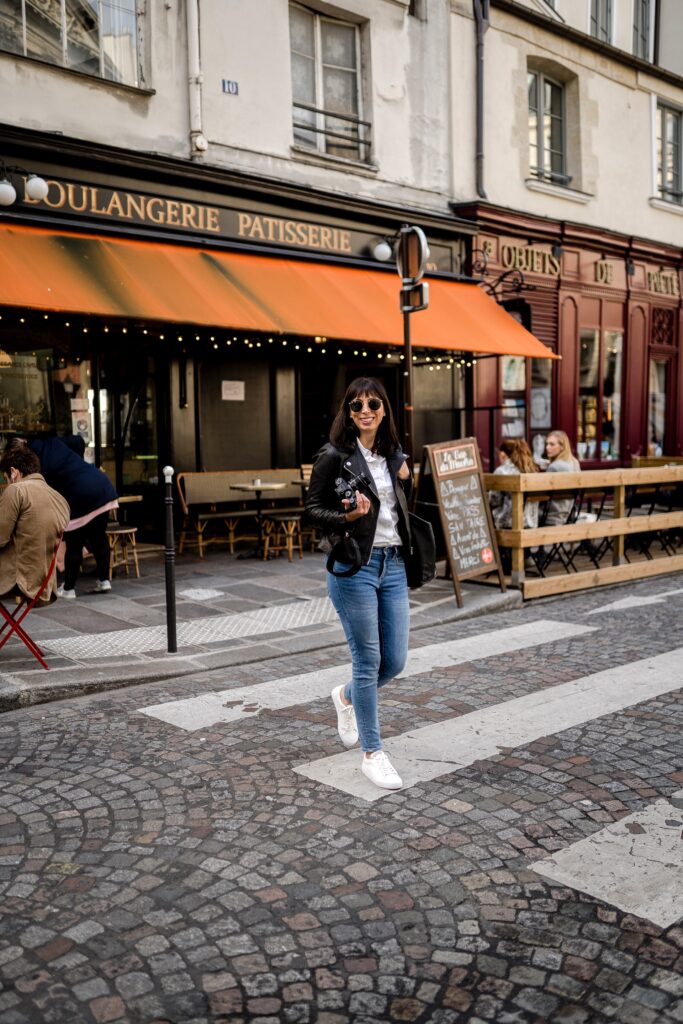 Summer
Summer can be extremely warm. I experienced the heatwave in July of 2019 and I was so grateful for my hotel having air conditioning which isn't always the case. I do recommend packing a sweater or denim jacket to throw over dresses in case there is a chill in the air. I don't like to fly without a jacket even in the summer as airplanes tend to run cold and from a comfort level, I like my arms and legs to be covered on the plane. This is a great way to not have to squeeze in a jacket to your luggage and just throw it on over your outfit for the plane ride.
Coats for Paris in the Fall
Fall weather can start off relatively mild. I purchased this red suede jacket as an impulse buy in Zara a few years back. The weather was so mild, I didn't need a jacket and this layer was all I needed, plus I loved the pop of color. A duster or sweater jacket can hold you over as the weather transitions. A leather coat is also a great idea for cooler days. I ended up swapping between my leather jacket and my trench coat in Paris. Those were the two jackets I saw in Paris on repeat. My fiancé and I sat in the Tuileries gardens for hours in the sun and people watched and we played a game about how many people were wearing trenches. The answer was a lot!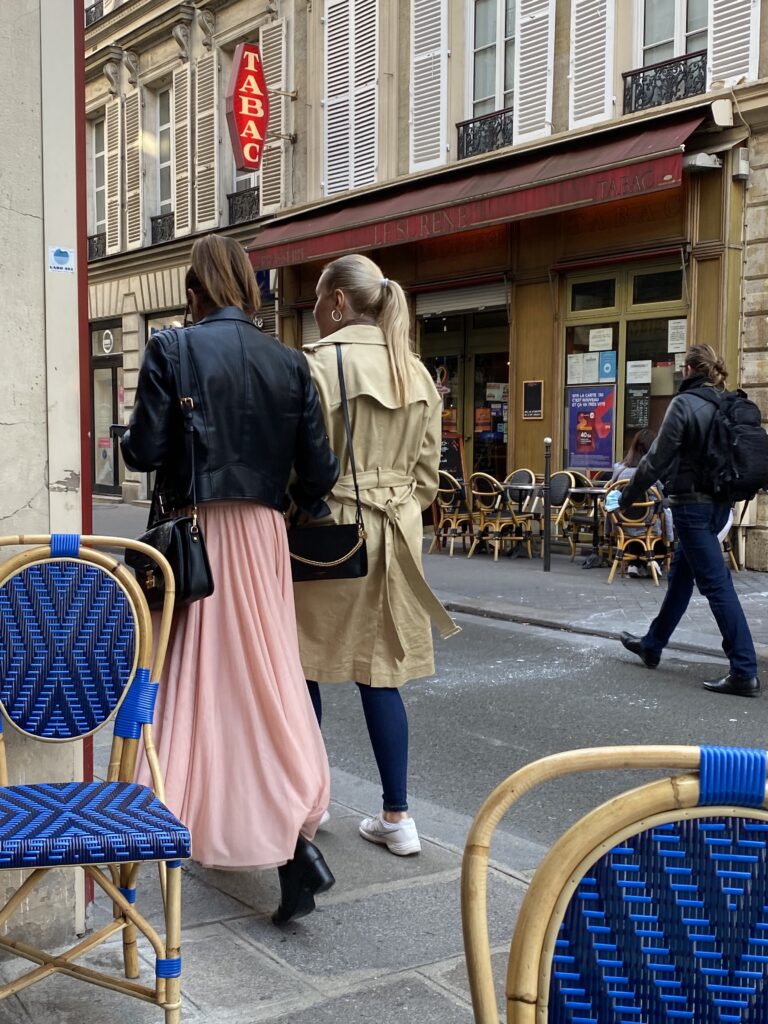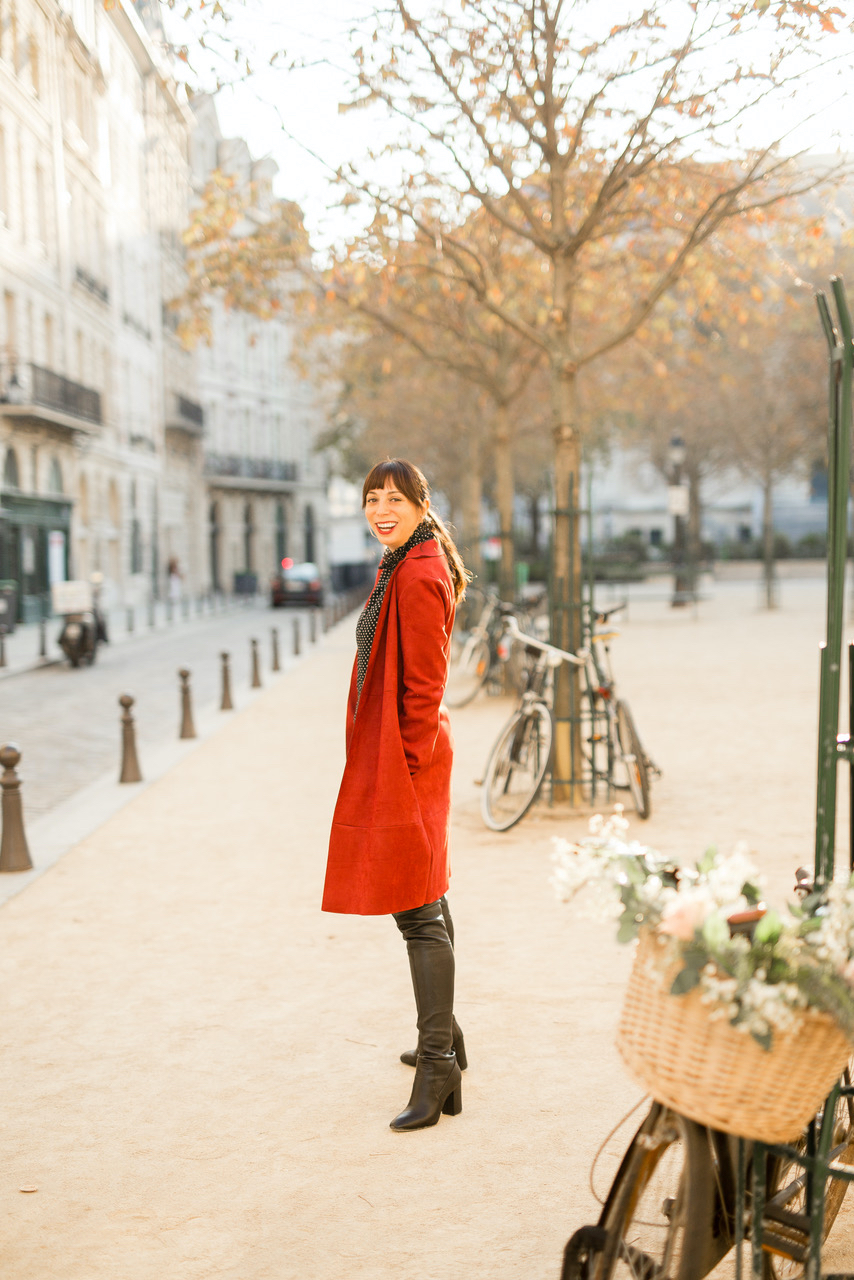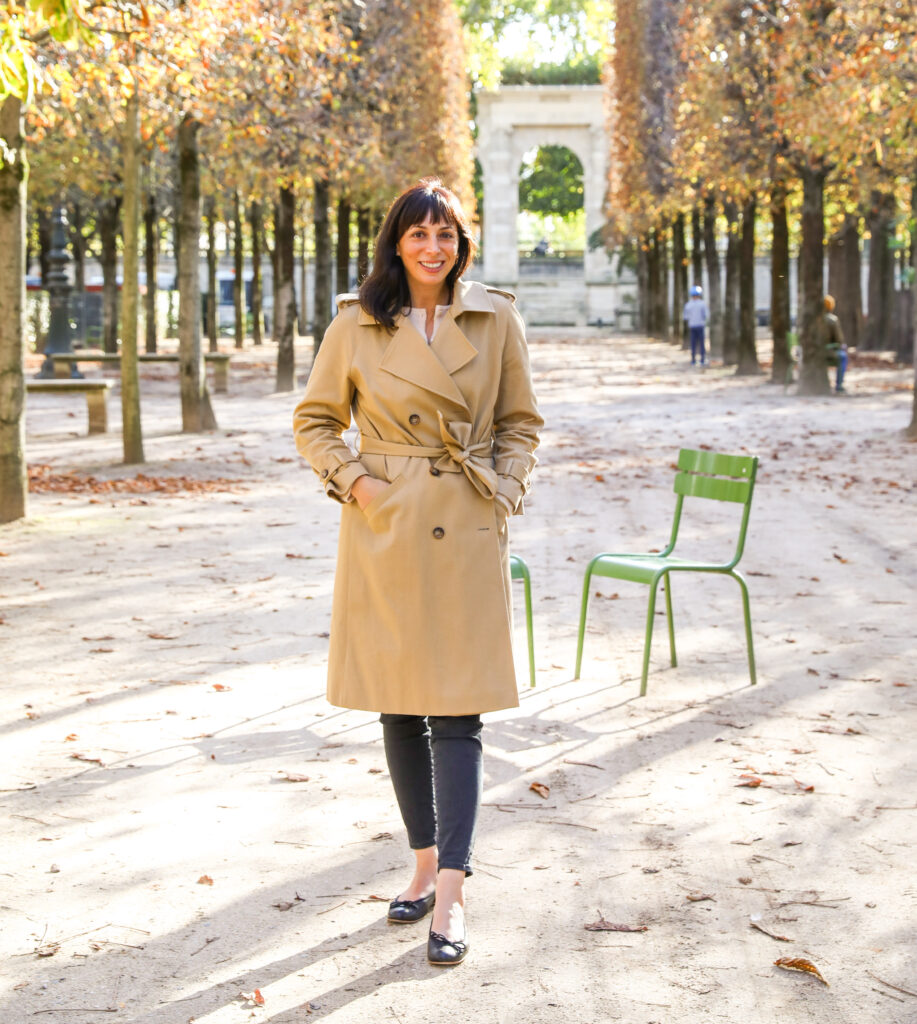 Whitney and I both have the Sézane trench and a few of the other girls on the Paris trip also purchased it. I wore it all over Paris and I was wearing it when I got engaged so it will have personal meaning to me forever. They added additional colors, I love the green and the navy if the camel is sold out or doesn't work with your coloring. They restock frequently so if your size is sold out, keep checking back on Sundays. It runs true to size.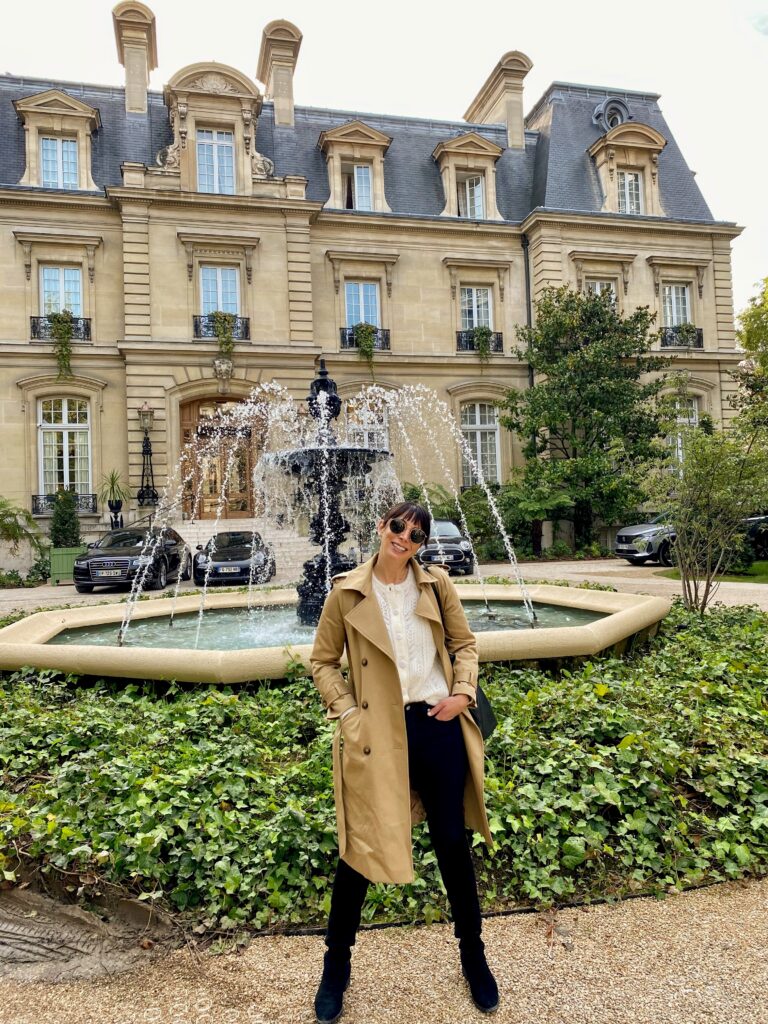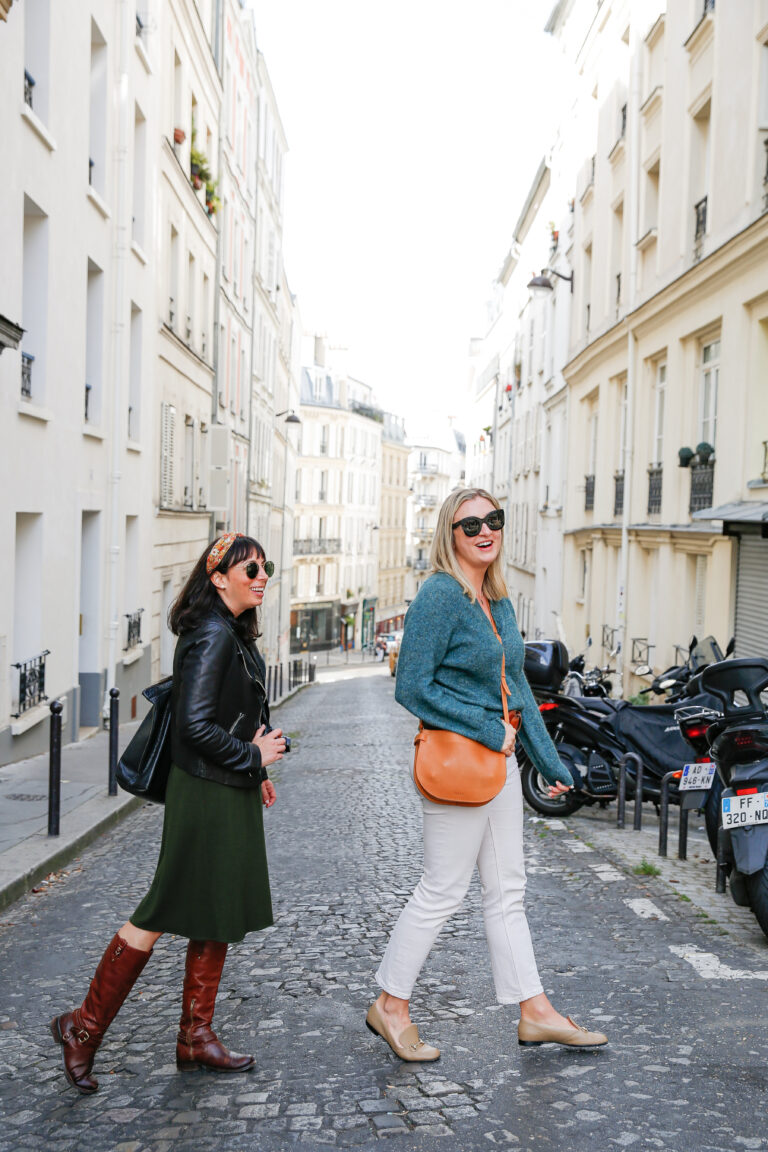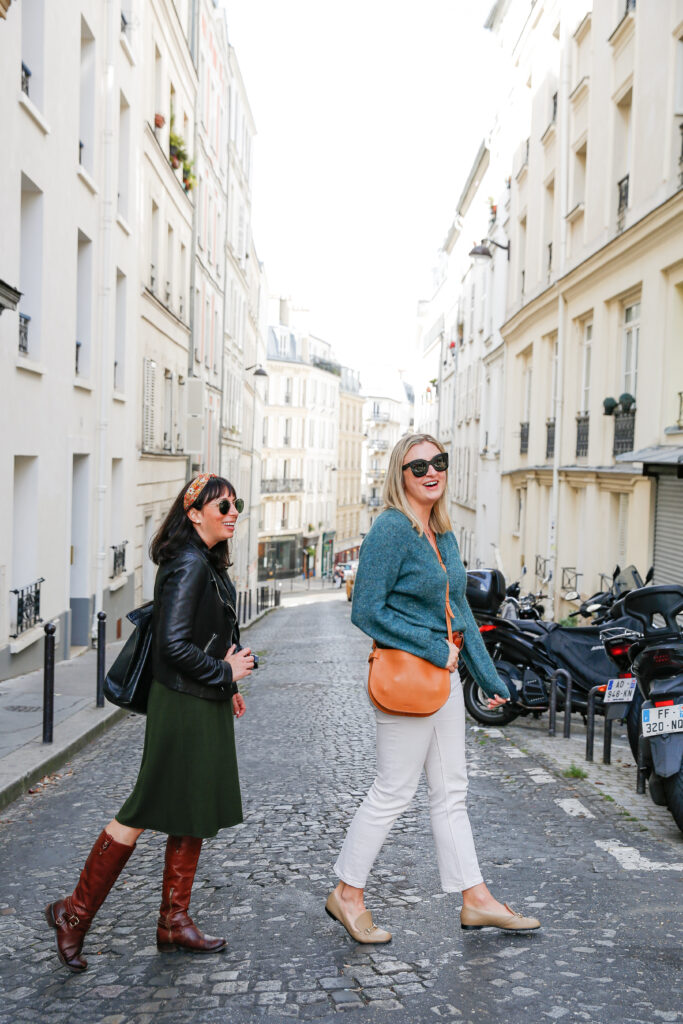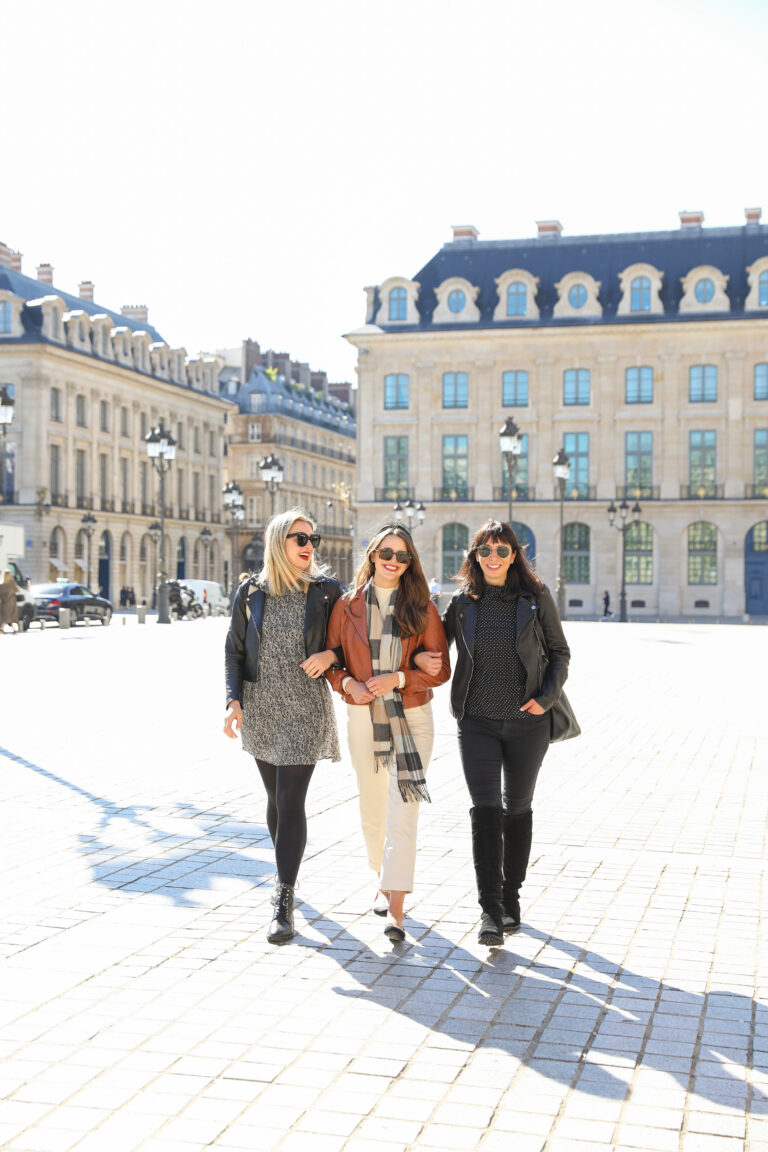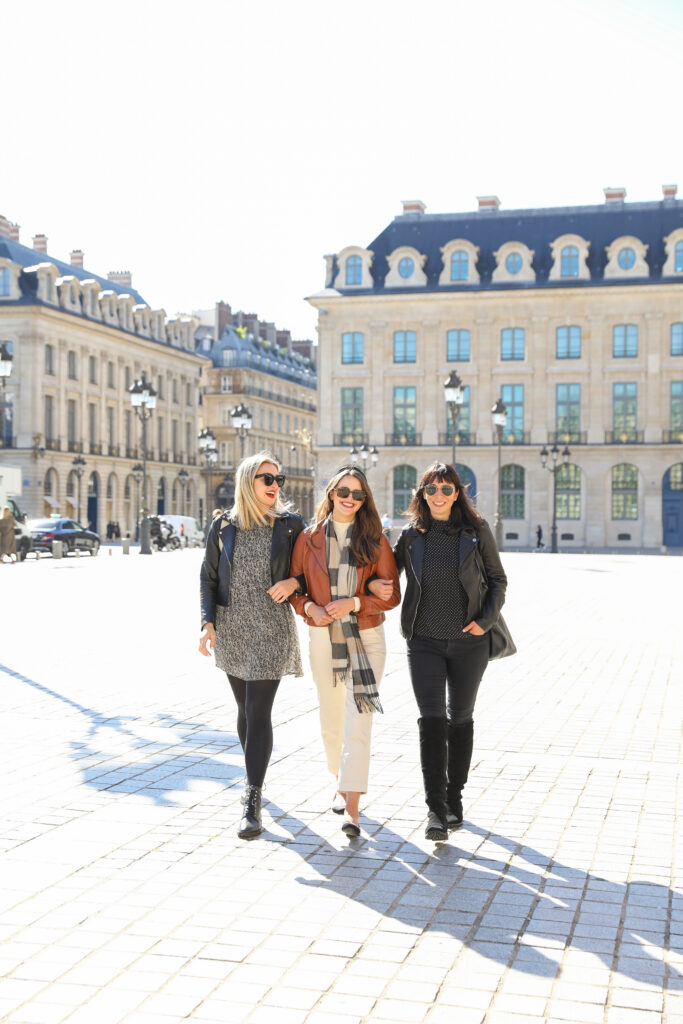 *This post includes affiliate links. I make a small commission off of items purchased through my links. Merci!