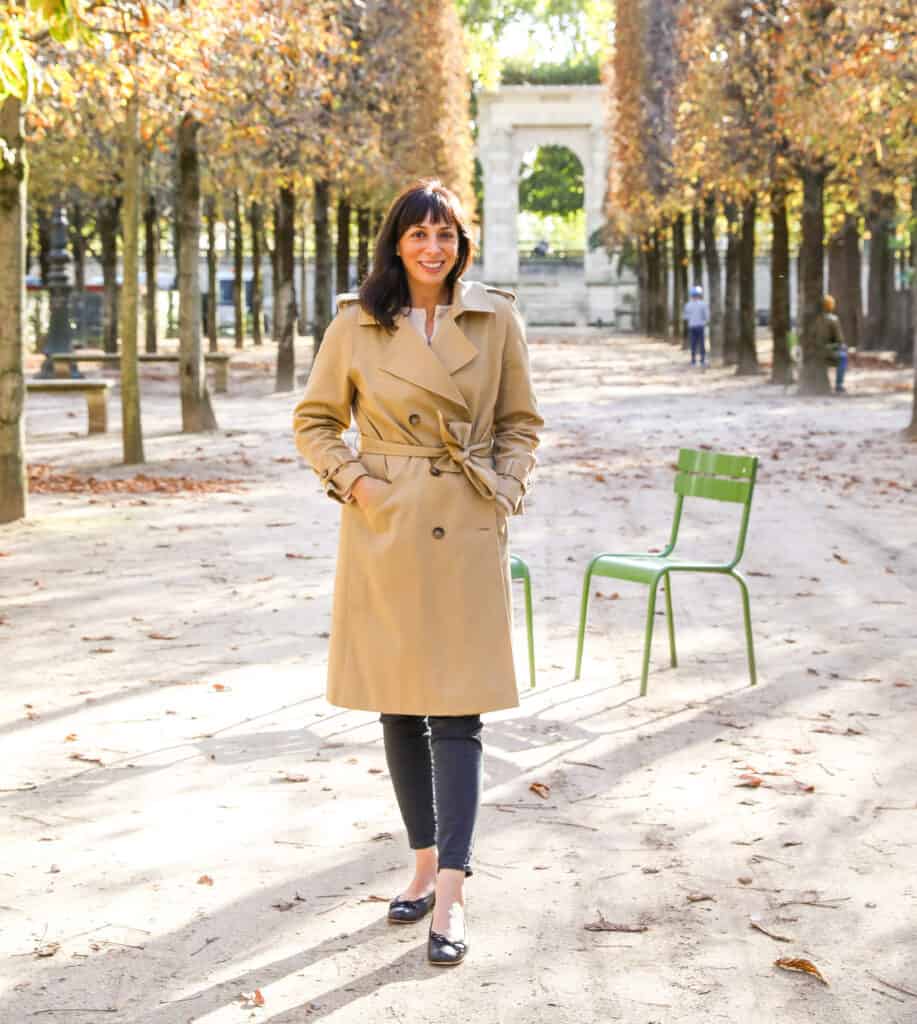 Bonjour from Paris! I finally made it back to Paris after almost 2 years. It feels a little strange but also like not much time has passed. There have been closures and new openings of restaurants and shops but overall the buzz and energy of the city are in full force! Bistros and terraces on every street corner are packed with people.
This is one of the things I missed most about Paris and I am so happy I get to experience it with the most amazing weather. It is in the mid-'60s and perfect! Plus, as a photographer, you couldn't ask for better golden light.
I will be enjoying my coffee and croissant at my hotel in Paris while I prepare to give the girls on my trip a tour of The Marais. Sundays in Paris are my absolute favorite so I am excited to share this experience.
Links I Love Week 41
The catch you up to speed, I am in Paris to help lead a girl's trip of Atlas Adventures. We are here for 6 nights and covering everything from a Versailles bike tour which we did today along with a macaron cooking class at La Cuisine Paris and a shopping trip to Sézane.
I wrote this post about what I was feeling in anticipation of returning to Paris after two years
Mimosa, the new restaurant of Jean François Trap in Paris
If you have been watching my Instagram stories in Paris, you know I packed two left boots of my Blondos for Paris. I love these boots so much that I have a new and old pair. I literally had two left feet! My friend Jess Keys brought me the right boot. They are perfect for walking Paris and they are waterproof!
Traveling to Paris
We are ONA inaugurates a new ephemeral restaurant in Paris
A history of the bouquinistes of Paris
The new Cheval Blanc hotel in Paris I had a chance to tour the hotel this week and it was beautiful. The location can't be beaten!
As Bikers Throng the Streets, "It's Like Paris Is in Anarchy" NYT
The best times to visit Paris for great weather and fewer crowds
What I Packed for Paris in the Fall
I bought this leather jacket before Paris and I have been wearing it every day. It was a splurge but definitely getting a lot of use.
Decor, Guides, and More
Elle Decor shares what is hot in Paris right now
This new Paris hotel is set to open into the Louvre and have Eiffel Tower views.
A Complete Guide to Where Americans Can Travel in Europe
How to Be Self-Aware Manage your feelings so they don't manage you.
See How a French Architect Made His 538-Square-Foot Home an Ideal Place to Entertain
The Cost of TSA PreCheck Renewal Just Dropped. It is completely worth it!
The best new cocktail bars of the season in Paris
These lip twists are my favorite. I love the Burgandy and also a neutral color I have been wearing on repeat all of Paris.
5 programs that celebrate Paris to watch on Netflix
Stanley Tucci's passion changed from acting to food. A preview of his new book in the NYT
How Fashion and Beauty Brands Are Giving Back for Breast Cancer Awareness Month 2021
P.S. Don't miss a post, get Links I Love delivered to your inbox every Sunday.
This post includes affiliate links. I make a small commission off of items purchased through my links. Merci!