In 2019, I visited Paris 4 times. Twice in the Spring, including the day of the Notre Dame fire. A Summer visit was rare after a family trip to the South of France and again in the late Fall. That would be my last trip for two years. I wondered that year if the magic of Paris started to fade? I had been so often almost 20 trips in 10 years. Spending anywhere from three months to three days on each visit.
As I have been at home these last two years I have ignited the passion for my favorite city for not just me but 1,000s of community members I realize the magic and love for my favorite city hasn't faded, it has grown. Absence makes the heart grow fonder right? Perhaps I needed the break to realize how much this city means to me. I have been lucky enough to have an archive of photos over the last 10 years through the seasons which has allowed me to keep my business afloat.
Returning to Paris After 2 Years
What will it be like when I return to Paris? The city changes at lightning speed. While the core of the city stays the same, there are always new openings and closings even in a pandemic. The little bookshop that sold old and rare books is now a trendy new coffee shop. La Samaritaine Paris has been on my list for years. I missed seeing the original building but I am looking forward to seeing the architecture of the inside. My walk on the Seine will look a little different this visit.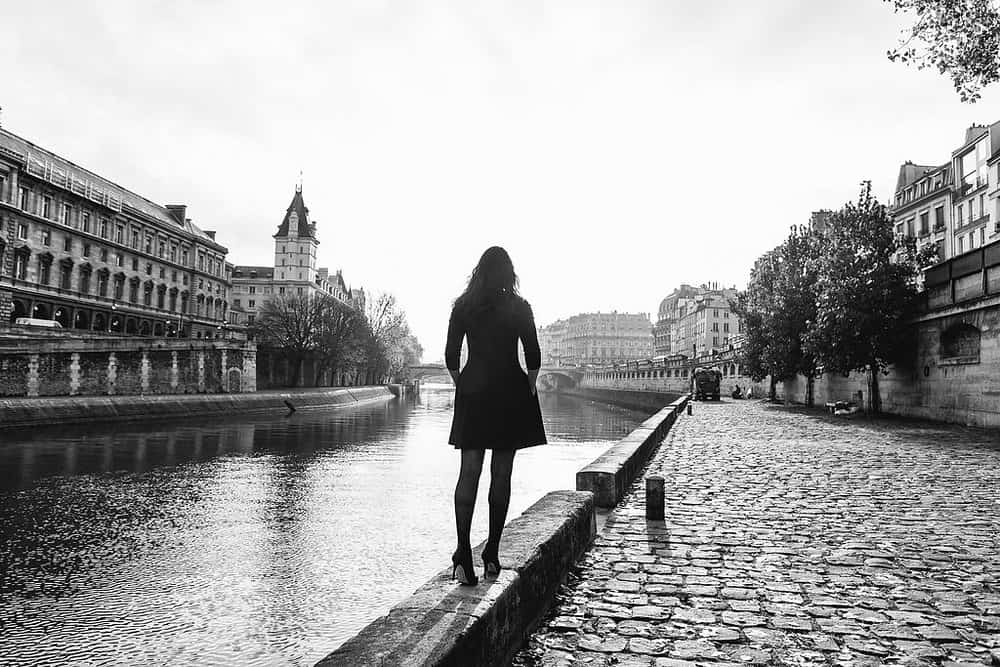 I can't wait to walk every little corner of my favorite city in the early morning before the city wakes up and again as the light hits the rooftops with the evening sun. The autumn light is golden and magical unlike any other time of the year. I couldn't have picked a better time to visit. I have a new camera this year which I took for a test run in Italy. It takes me a while to get adjusted to a new camera. After a few months of adjusting, I am finally feeling more comfortable. The camera is an extension of me and helps me capture the way I see the world.
I am looking forward to seeing my favorite city with a fresh set of eyes and a new perspective. I can't wait to bring you with me through my photographs and words of observation.
If there is any particular part of Paris you would like to see through my eyes, drop it below. I have two weeks to explore, eat, drink, and capture my favorite city.