Top 5 Paris Markets to Explore
I love visiting the markets when I am traveling. It is a great way to see the culture of the country or city you are visiting. When I had an apartment in Montmartre, there was a small market down the street that I made a habit of visiting. Once you are a regular at a market, you really get to know the vendors and they will guide you to what is good in terms of freshness, ripeness, and ingredients to enhance the flavor of what you plan to cook. These are my top 5 Paris markets to add to your list for your next trip.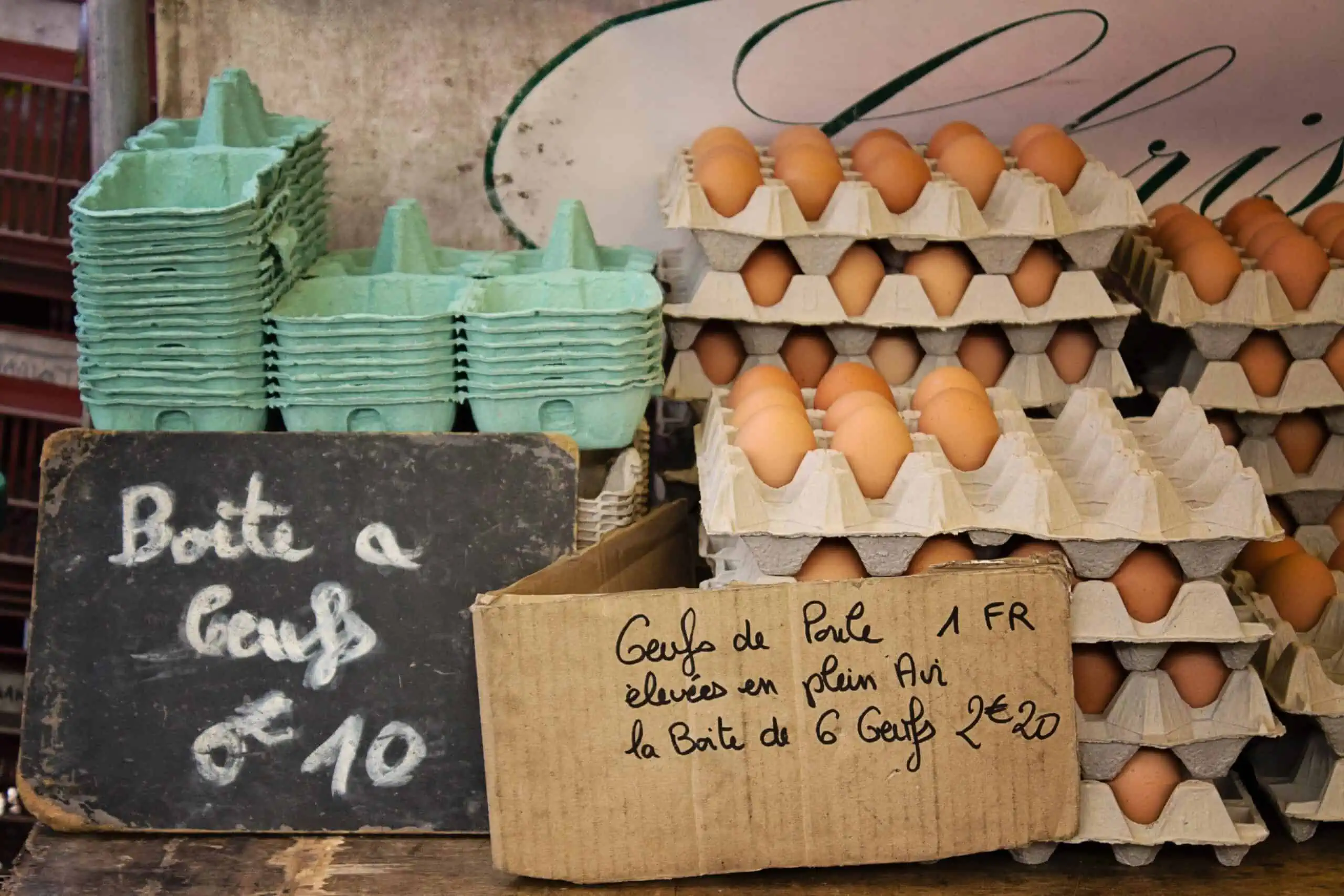 Did I miss one of your favorites? Comment below and share!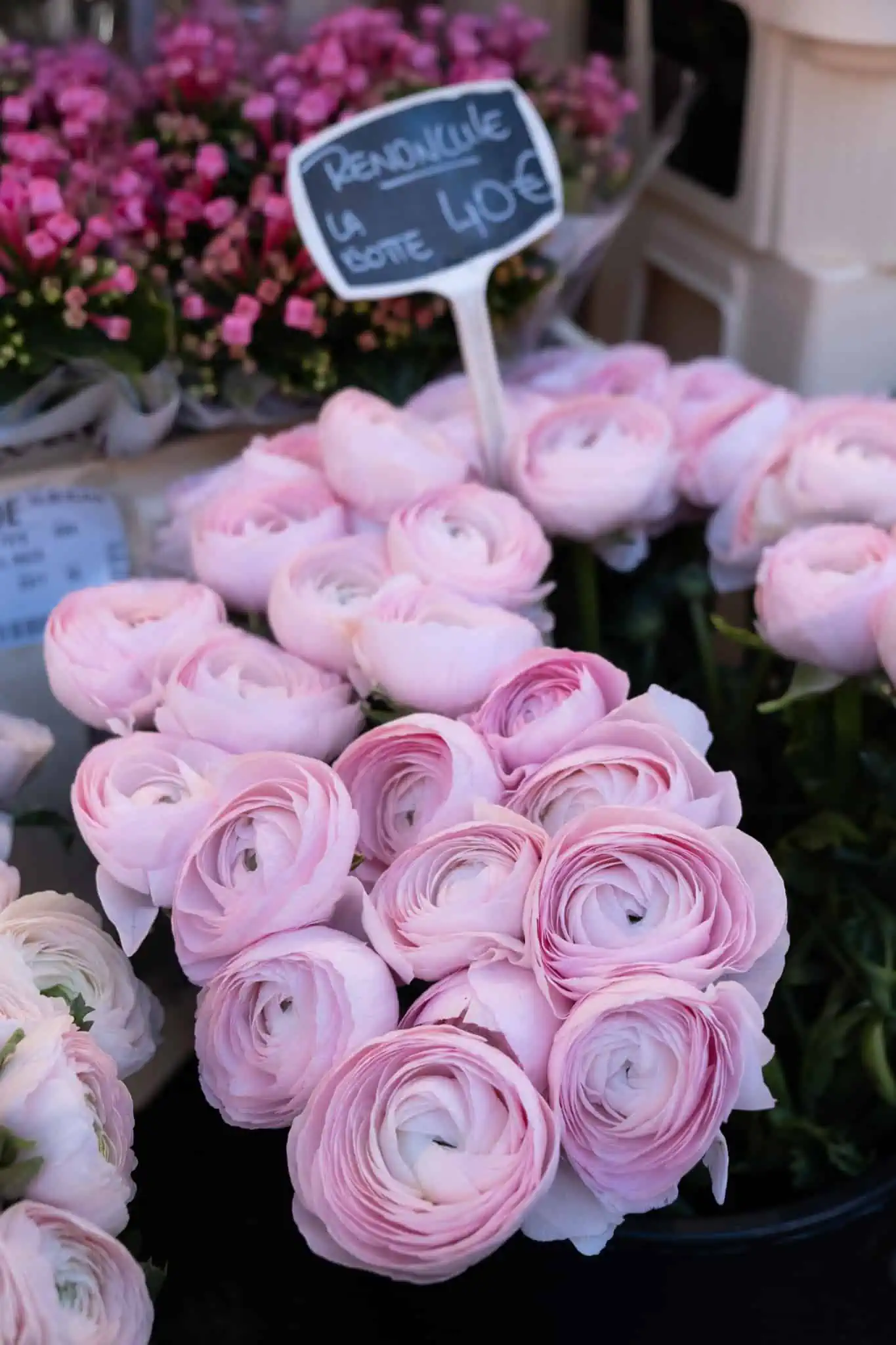 Markets in Paris: Bastille Market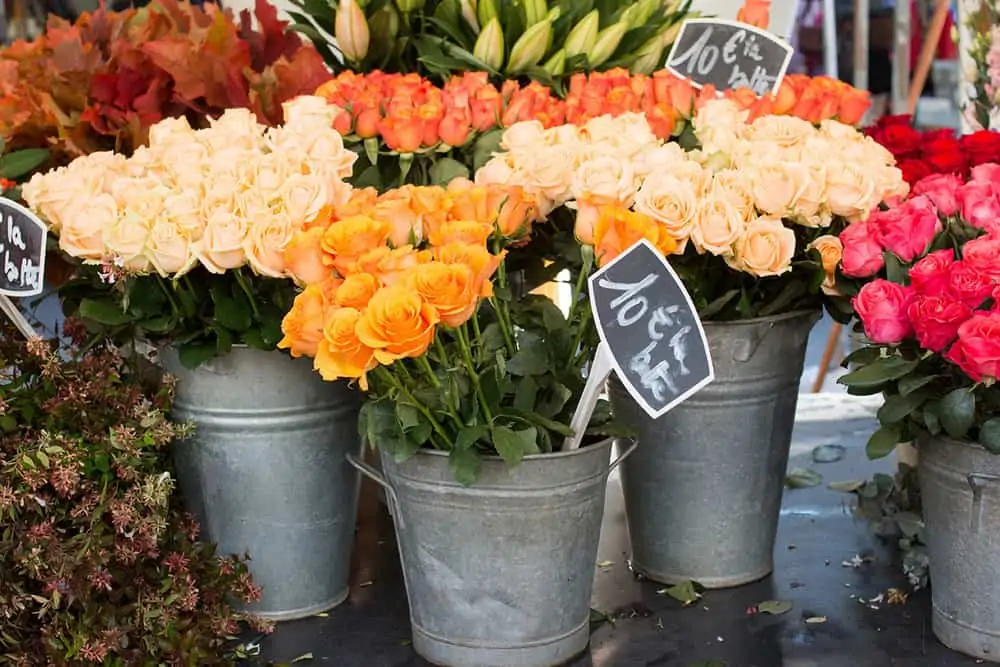 I stumbled on the Bastille market back in 2013 on a walk and I have been a regular ever since. It runs on both Thursday and Sunday. From my experience, the prices are a little less on Thursdays vs. Sundays. The hours run from 7 a.m. – 2:30 p.m. on Sundays and 7 a.m. – 1:30 p.m. on Thursdays. I have arrived early and seen vendors set up around 8, so especially in the winter months, don't rush to be the early bird at the opening. The market will get busy around 9ish and stay packed for most of the day. Sundays are a scene and while it is very busy, it is worth exploring.
Keep your bags zipped and valuables tucked in as you walk through the tight aisles. You can take photos just try not to hold up additional traffic or move to the side. The vendors are there to sell so if you block customers, they won't be happy with you. You can always be polite and ask them if you can take photos.
You can tell which vendors are the preferred ones by the lines. They move fairly quickly if you are getting produce, just wait your turn patiently and they will guide you on what is fresh or ripe. Some vendors speak a bit of English, and others are not as fluent. It all works out if you don't speak French as someone is close by to help. Cash is important for the markets especially if you aren't buying too much at any stall. Some stalls take cards if you have over a certain euro amount.
Not to play favorites but this is my favorite Paris market to visit when I am in town. It's the Paris market I recommend to all of my friends.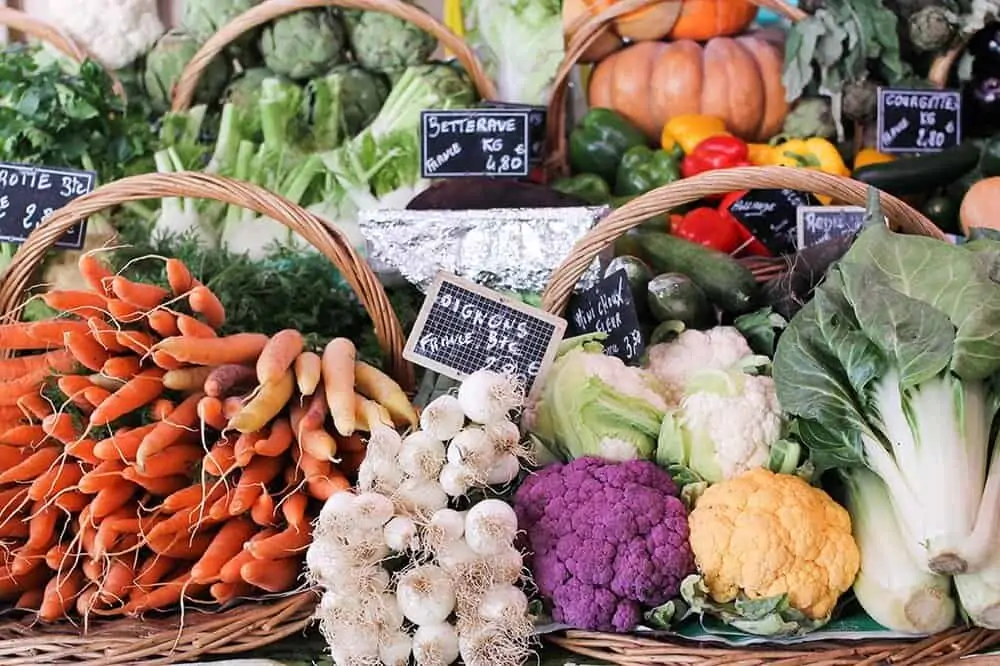 Left Bank Paris Market: Maubert – Mutualité Market
This market is just across the Seine off of Boulevard Saint Germain and is open three days a week. Saturdays it is open from 7 am – 2:30 pm and Tuesdays and Thursdays it is open from 7 am – 1:30. You will be to find flowers, olives, cheeses, and a few French items such as honey, jam, and wine. I love this little market and if I am in the area on a day the market is on, I will usually pop by. There is a great boulangerie, butcher, and fromager just in the same area if you don't arrive in time or want to shop more places.
If you are planning a park or Seine picnic, this is a great place to pick up meats, cheeses and a baguette to take along with you. You can just ask for a few slices of different meats and request that they cut the harder cheeses for a sandwich or for snacking.
I love olives for snacking which you will see in bins all lined up. This is a fun way to pick up some favorites or try something new. They will let you taste them if you ask politely. There are some Greek spreads offered at some of the vendors as well.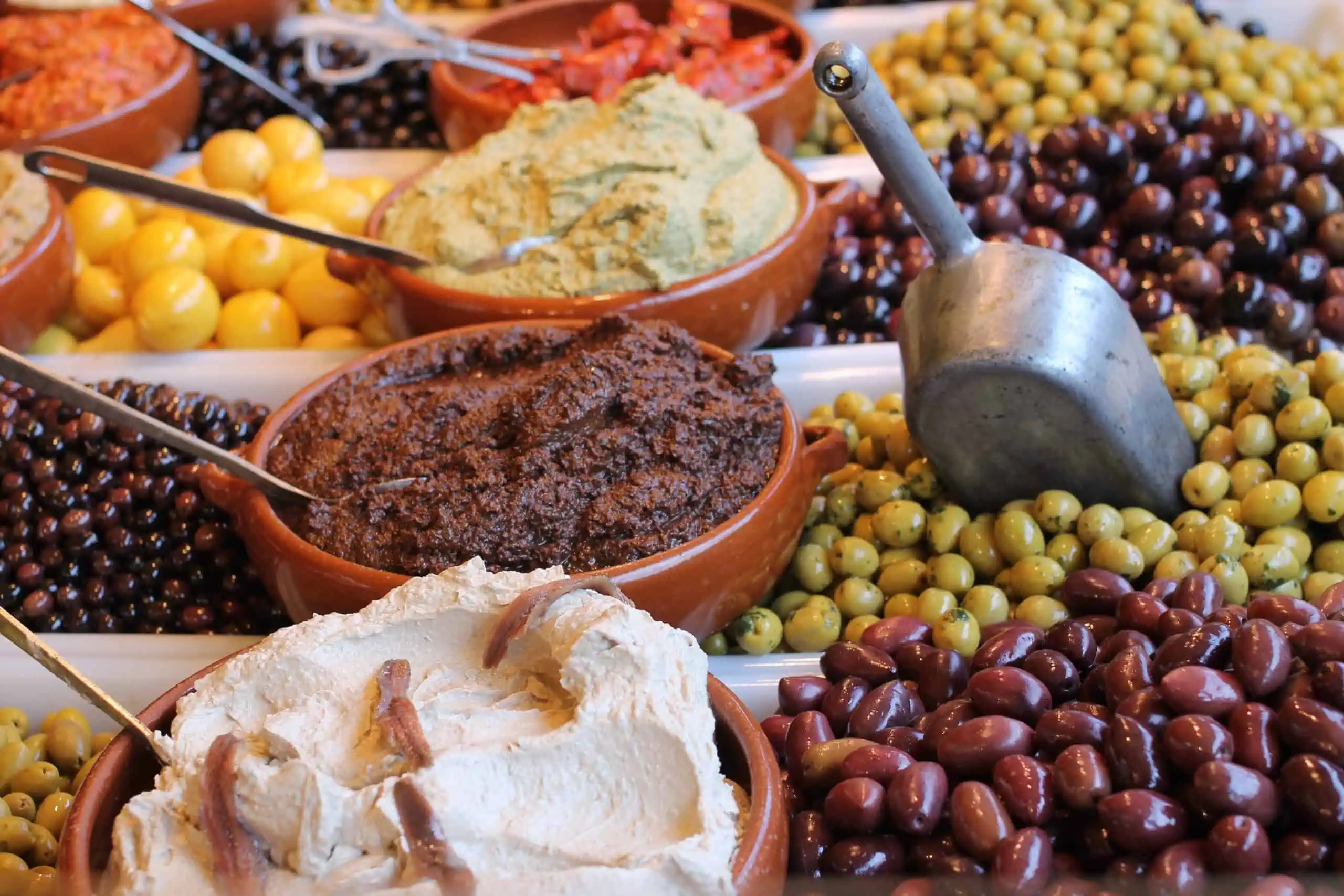 Markets in Paris: Aligre Market
The Aligre Market is located in the 12th arrondissement further than the Bastille market and a bit off the beaten track in terms of central Paris. It is worth the visit if you have time. There are great cafés and boulangeries in the area surrounding the market for a more local Parisian experience here. Aligre market is open every day from 8 am to 1 pm except for Mondays. The weekend hours run a bit longer.
One of the differences between this and other markets is the antiques or brocante items you can find. This is a great spot for dishes, silverware, and small collectibles.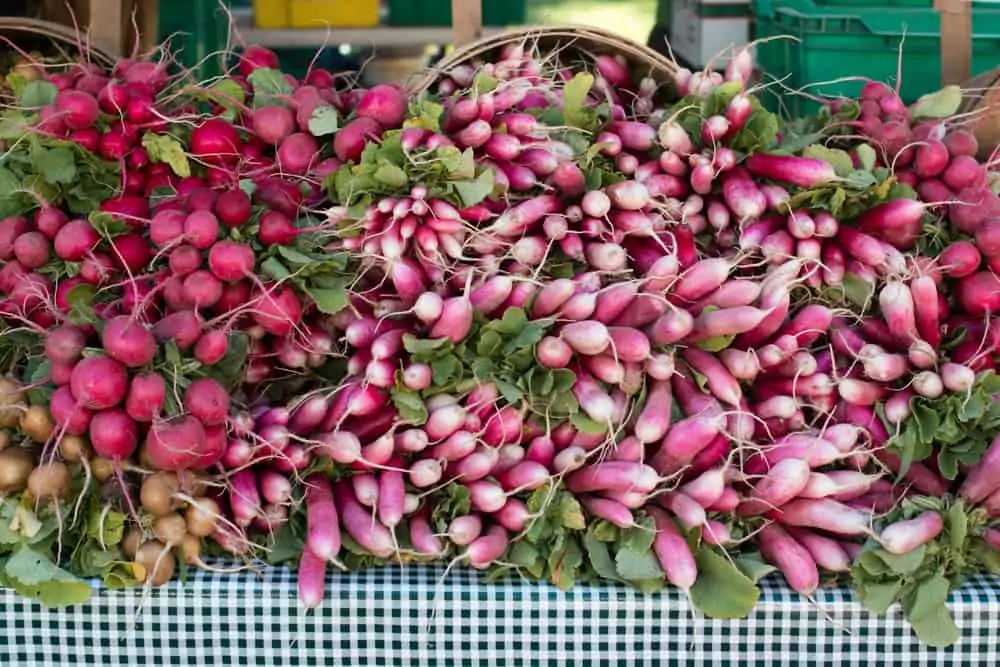 Paris Market: Monge Market (Marché)
Marché Monge can be found in Place Monge in the heart of the Latin Quarter in the 5th arrondissement is open Wednesday and Friday 7 am – 2:30 pm Sunday 7 am – 3 pm. The market isn't as big as other markets in the city but you will have a local vibe and experience.
Located close by is one of my favorite coffee spots, Strada café. If you make the Marché Monge part of your Paris trip, you can also explore the Grande Mosquée and Jardin des Plantes. Jardin des Plantes is magical in the spring and explodes with pink and white cherry blossoms.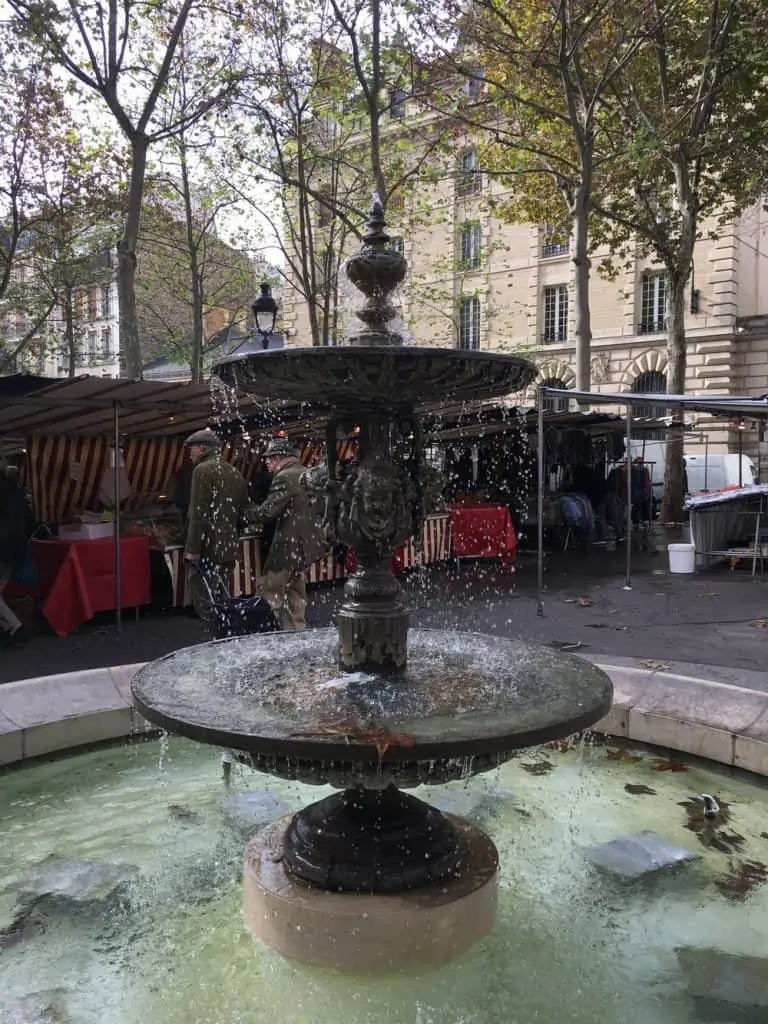 Best Paris Market: Marché President Wilson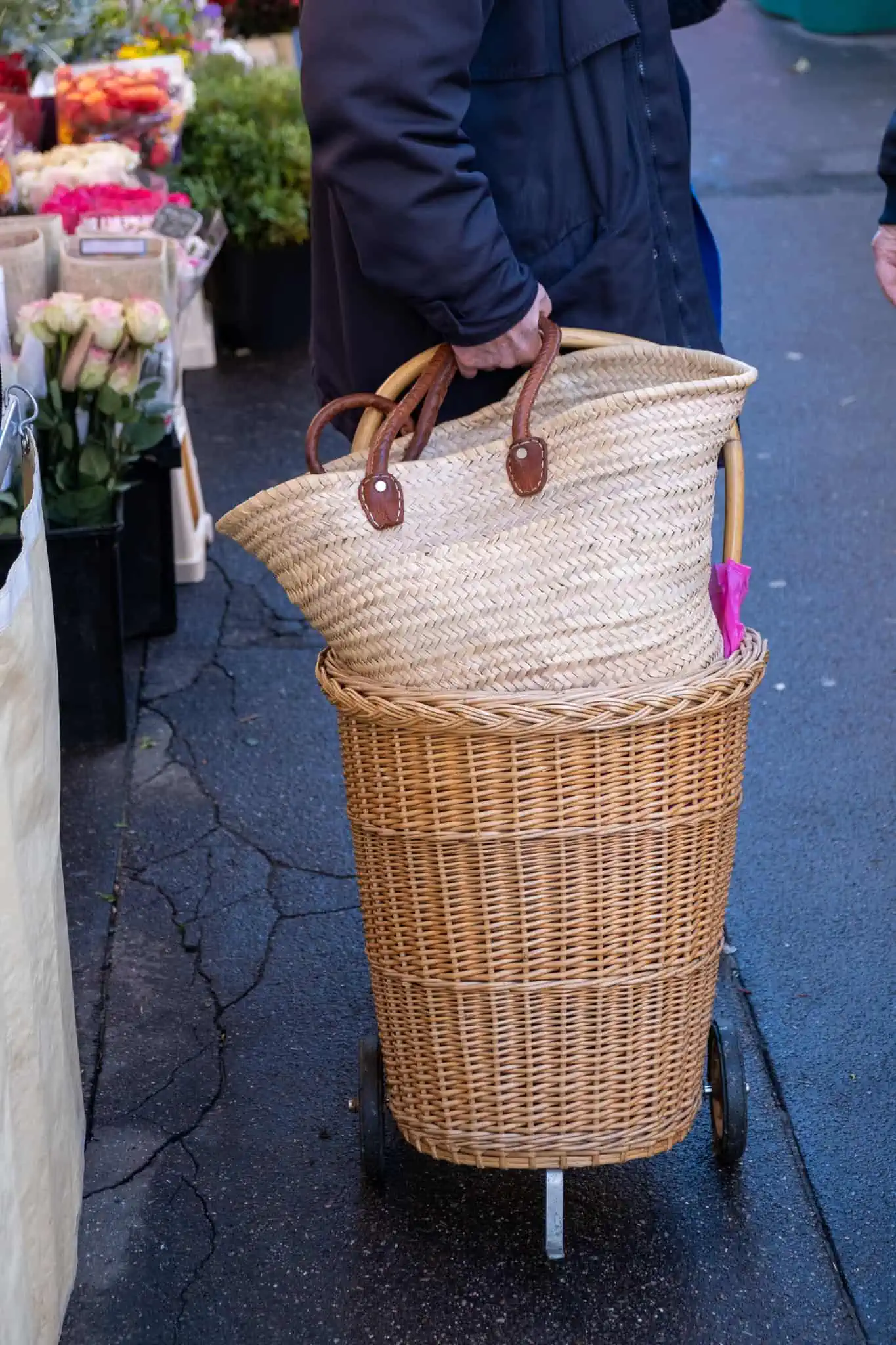 The market runs down Avenue du Président Wilson on Saturdays 7 am – 2:30 pm. and Wednesdays 7 am- 1:30 pm. Marché President Wilson is Paris's largest open-air market. You will have a prime view of the Eiffel Tower from this market. There are great cheese, meat, and produce vendors, and florists. Even if you aren't staying in an apartment where you will have a fridge or room for flowers, this is worth a stroll through. I recommend arriving early as it gets crowded on the weekends. There will be lots of baskets and trolleys to hold up traffic from regulars picking up their items.
Bonus Markets to explore in Paris
Paris Markets: Marché des Enfants Rouge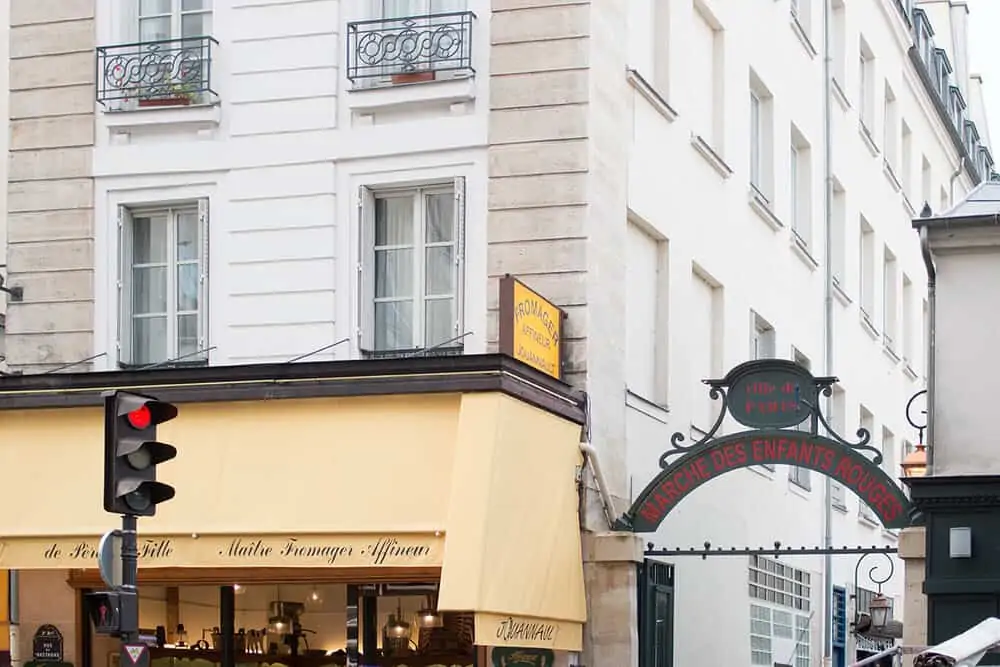 Marché des Enfants Rouges is the oldest covered market in Paris and is located in the heart of the Marais. The market is closed Mondays. This is different from the other markets mentioned above as it is a permanent location in the city. You will find various vendors selling the usual fruits, vegetables, fish, and cheeses along with stands selling meals. This is a great spot for lunch to grab Moroccan couscous or sandwiches. The lines do form early and run long throughout the day. It's worth exploring for an afternoon.
Paris Markets: Puces de Saint-Ouen Cligancourt
I wanted to add in the Flea markets because so many people ask. I have been here several times and if you are looking for an adventure and have a larger budget this may be your spot. There are vendors selling frames, large furniture, mirrors, and chandeliers. If you have a way to bring home a container, you are in luck. They will also help you with shipping but don't expect it to be cheap. I fell in love with two leather chairs ten years ago and the shipping was the same amount as the chairs and out of my budget. I still wish I got them!
You can easily get here at the end of line 4 metro and walk a bit or take a metro or taxi.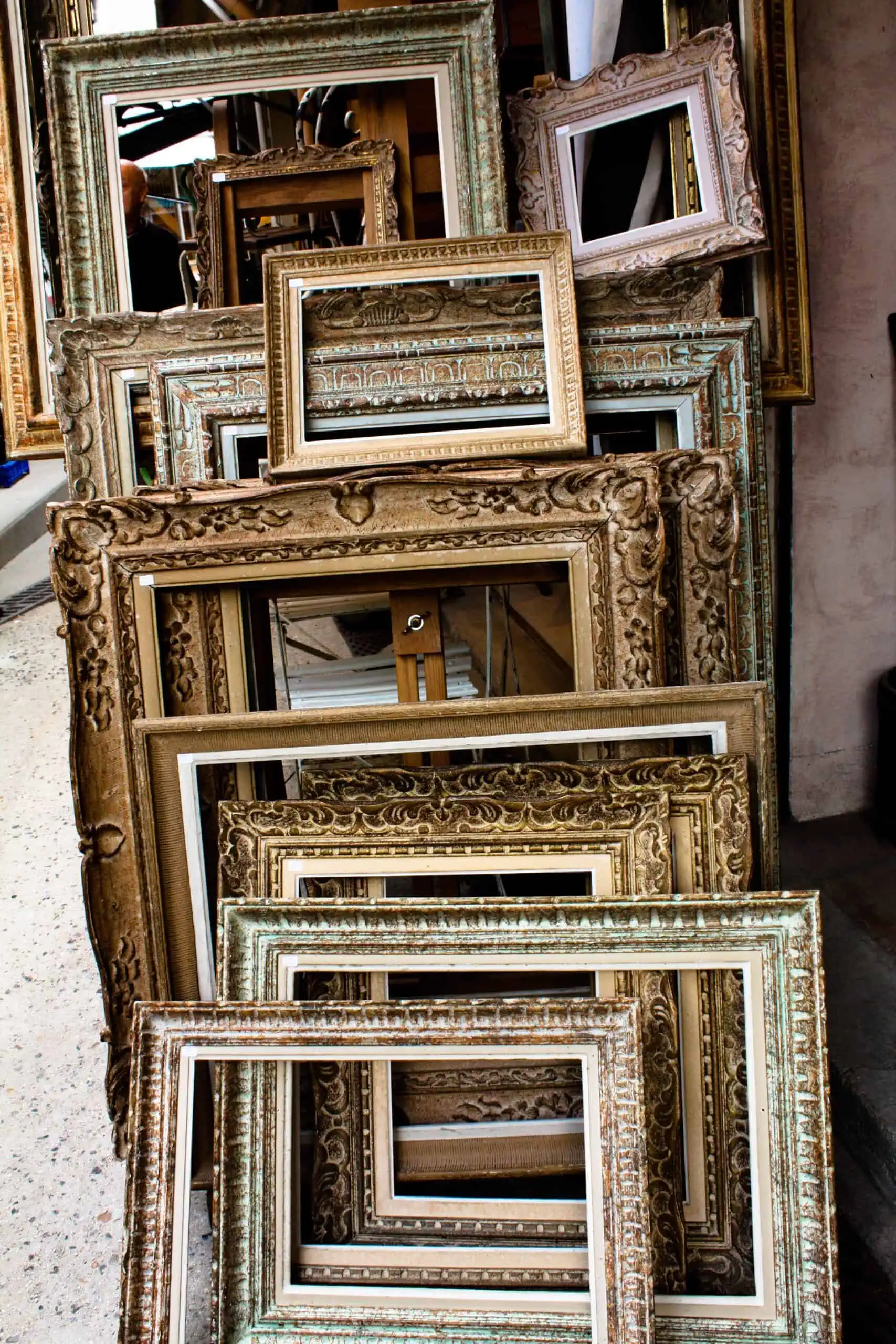 There are also brocantes (flea markets) in different parts of the city which I enjoy more. You can use this site to help you find where they will be based on the time of year. They will have them on the weekends in a different arrondissement.
P.S. Don't miss this post on how to navigate a French market like a local