I love Paris but Italy will always be my first love. My first trip abroad wasn't until I was 20. I studying abroad in Florence Italy for a semester during college. My first choice was France, but I settled on Italy. I grew up in Ohio, went to school in Indiana and Italy was literally a whole new world. I struggled at first, life in Siena where I spent 3 weeks for language courses was slow. It took me a few weeks but I eventually fell in love with the food, the culture, and all that Italy had to offer. It was my time in Italy where I decided I wanted to travel the world and take pictures for a living.
Once study abroad was finished and I returned back to the US, I had major culture shock. This was before social media where we were connected to life around the world 24/7. I didn't know current music or movies at home and just felt out of the loop. I was on a mission to make it back to Italy. Honestly, I missed the food and culture. I remember seeing the movie, Under the Tuscan Sun in the theater. The main character Frances visits Positano and it looked incredible. The colors, the water, the beach. It was a dream destination. I missed this region on my travels during my first trip and I wanted to see it in person.
Traveling with Friends
In 2007, I took a trip with two of my best friends. We traveled around Italy hitting Venice, and Florence and eventually made it down to Positano and Capri. My friends Katie and Elizabeth tried to convince me to stay in Italy and find a job. They knew how much I loved being back and they knew I would find a way to make it work. I had a steady job with a paycheck and insurance and I felt I just couldn't take the leap.
Ironically, a year later I was laid off from my job and I was even more grateful that I was able to take that trip to Italy. Some of the images I shot during 2007 helped me launch my Etsy shop a few years later. I was able to sell the images and start making a living as a photographer. Also, I went to Paris in 2010 for my first solo trip to Paris which was the start of my Paris story and led me to where I am today.
I went back to Positano and Capri in 2016 solo. Also, I ended up shooting an image of the beaches in Positano that has become one of my best sellers. The season was just beginning in May and the beaches weren't packed yet.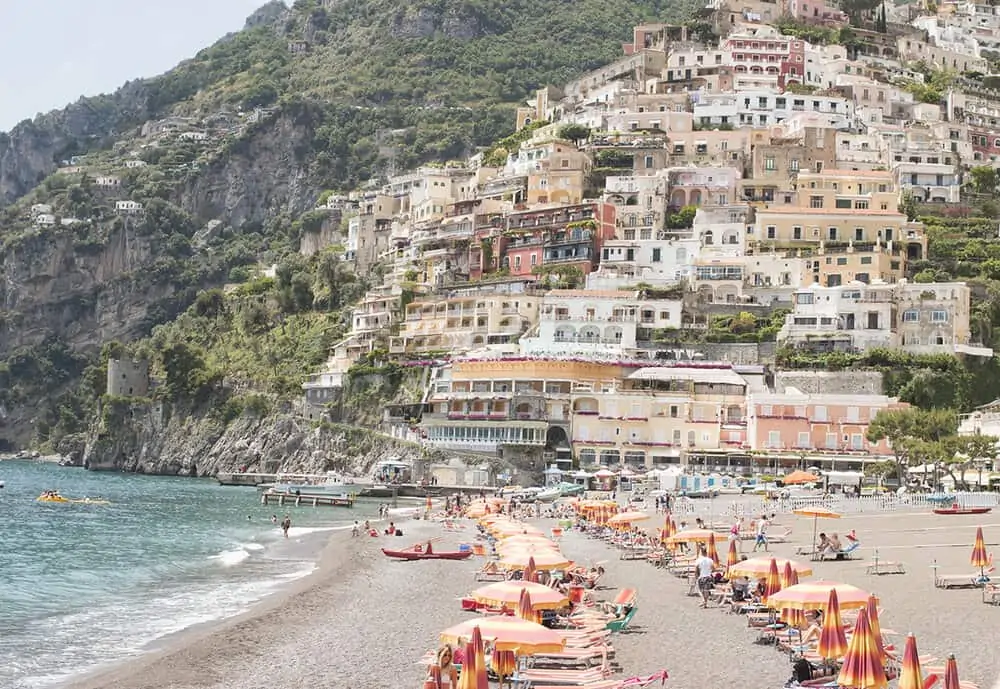 So, I had just spent a month in Paris and I had this trip to Italy booked but it was so hard to leave. I had to force myself to get on the plane to Italy. I remember checking into my hotel and going for a walk at sunset, I turned the corner, and there the town of Positano was all lit up for a warm welcome. My view on the trip changed and I was ready to soak in Italy.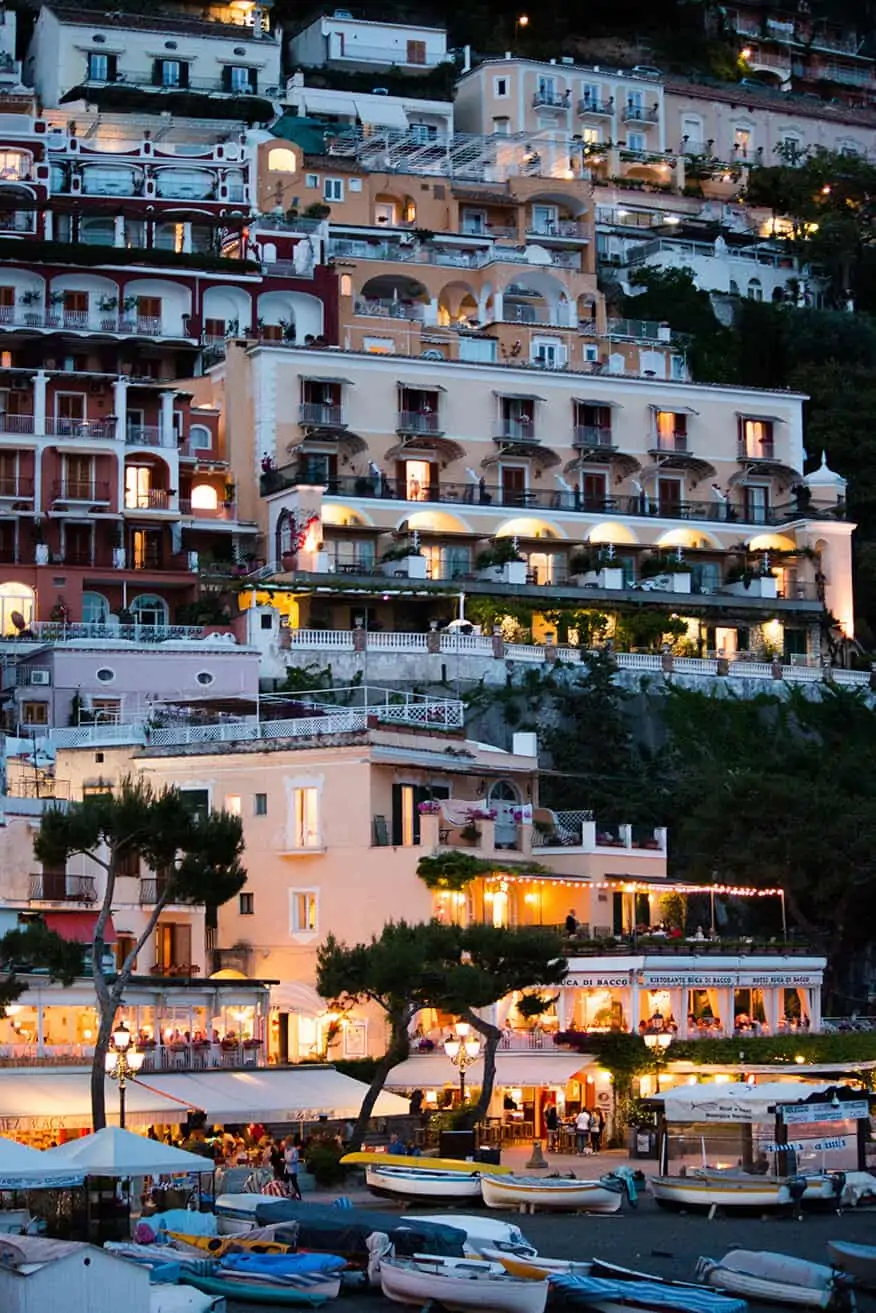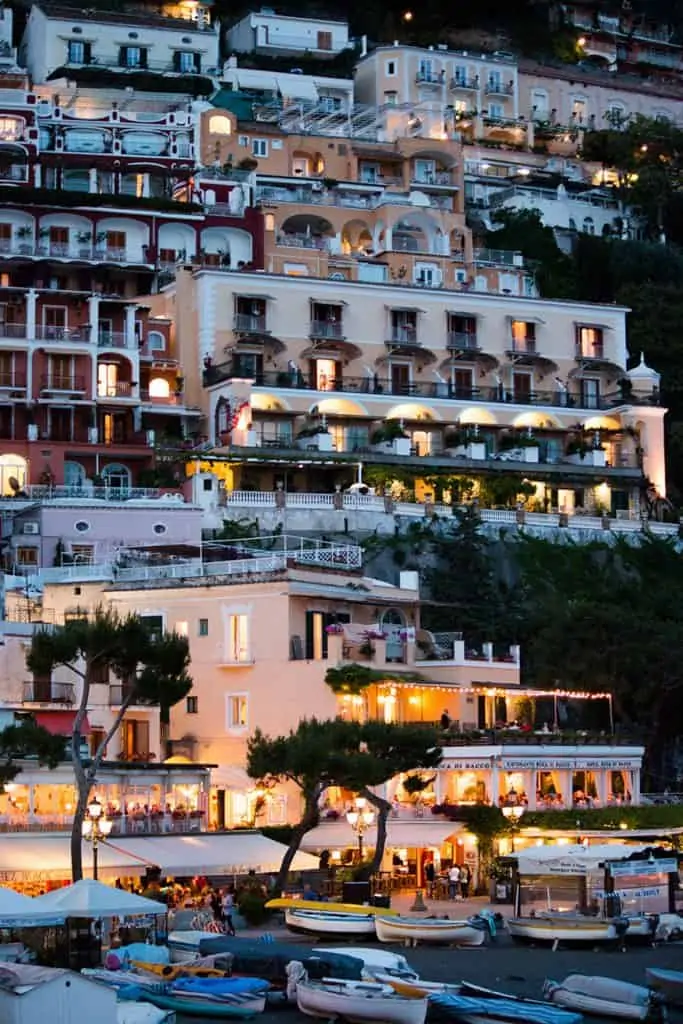 I returned back to Positano for a third time just a year later. My dad wanted to see some more of Italy. This time around we were back in August, the beaches were packed and Italy gave us a warm welcome back. My dad loved the trip and still talks about it and all the incredible food we ate.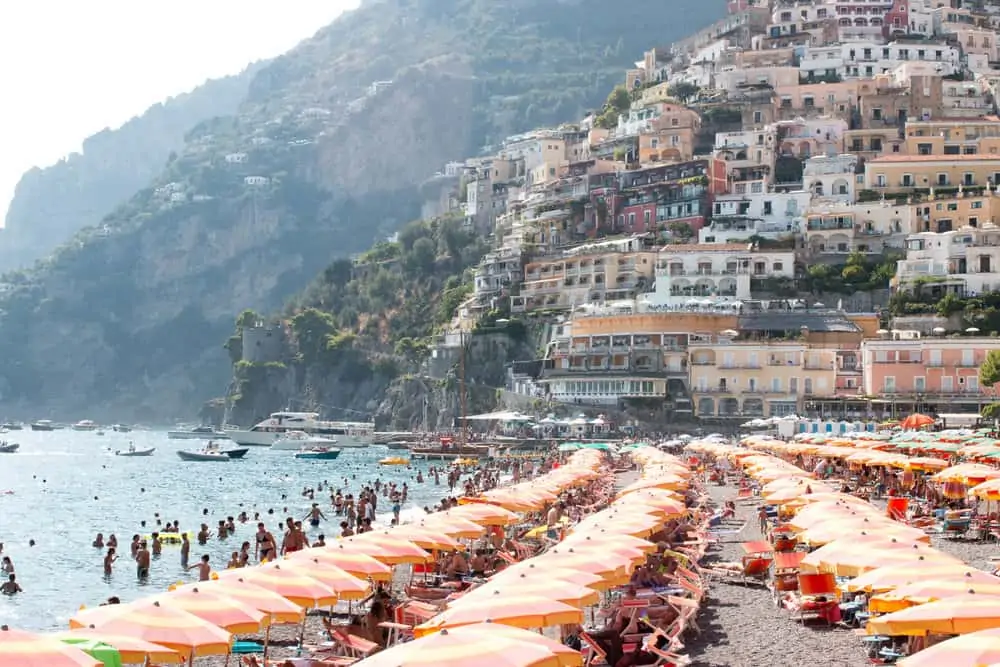 The Italy Fund
You may be asking why is this post called The Italy Fund? Once the pandemic hit, international travel was not allowed. The borders closed in March of 2020. As a travel photographer, I make a living by traveling and selling my work. Honestly, I struggled with how I was going to survive financially.
I put my head down and worked on a strategy and how to pivot my business. Also, I worked harder than I have ever worked before in the last year and a half. Since I was not traveling, it gave me more time to work on my business which was a good thing.
I needed the motivation to keep going. Some days were easier than others. I decided that returning to Positano and Capri would be my next trip. I framed the Positano photo and placed it in my bedroom. So, I woke up and went to bed dreaming of one day returning. I am all about the power of manifestation and believe that is how I got to where I am today.
Every time I sold the Positano photo, I put it towards The Italy Fund. It still is one of my best sellers 5 years later. I booked a ticket for Italy in early 2021 with the hope that I would be able to take the trip. There were days, weeks, and months that I doubted the trip would happen.
Italy 2021
Just as the borders opened up in Italy in 2021, we were able to take that dream trip back to Italy. There is a full post here on everything we did, ate, drank, and stayed. It was one of the most magical and best trips. Italy was just starting to wake up from no tourists after being shut down.